Heeeyho Readers! Changing plans on a trip is one of the coolest things, don't be afraid of changing!
---
Life is picking momentum here in London and I believe that soon we'll have a new monster to load with equipment and continue with the journey. While that doesn't happen I'll update the blogs and vlogs with the crazyness from the first leg of the adventure; from when I cycled from Poland to the UK
On the last blog we were still in Maribor, where I shared some pictures and a video to illustrate and talk about ways to enjoy a city without going to the touristic frenzy that permeates such places.
But where's the trip going next? I won't tell you just yet, instead, I'll share some pictures to give some hints of what's about to come. The truth is, a small change of plans made me go high and face some of the most challenging situations I've ever encoutered while cycling: Snow, wind, uphills.
Did all that stop us? Well... partially haha Stay tunned for what's about to come and let's STEEEEM.
. . .
The Drava River: Following the Valley
At first I wanted to follow the Euro Velo 9 down to Ljubljana, the capital of Slovenia. But that would me the same of what I had been doing; farmlands, road, cars and nothing really impressive to contemplate.
With those thoughts in my mind I decided to simply change the plans to suit my desires and to bring even more epic content to you. That's the beauty of travelling by bicycle, we can always change course and enter places where the cars can't go!
Leaves the Euro Velo 9, enters the Drava River trail, a massive bicycle route that goes from Italy to Croatia. I had no precise map, let alone a gps system.. only the river to guide me through and the mountains to conquer.
In search of wilderness
---
A Window to see the Nature
Sometimes the trail was following dense forests closing all the windows for those who wanted to contemplate the mountains that slowly appeared on the horizon. I could have an idea of what was forming ahead, but I couldn't actually see it properly.
However, sometimes nature would open small windows on the forest just to give a small glimpse of the magestic landscapes.
After weeks of cycling on flat farmlands, seeing something like this greatly surprassed the effort to cycle uphill. The fresh air coming from the valley provided plenty of positive energies to focus and keep on going. I knew it would become even more harder the more I continued, but I was curious to see and willing to pay the price by cycling harder and harder.
---
The Loggers
Once I posted a picture of a holy tractor and explained why you need to be careful with nearby loggers when wild camping. During this trip I found another one, this time in a less sketchy situation, so I stopped to photograph and record while this guy was working.
. . .
I know, I know! I haven't provided any information about this leg of the journey, nor an impressive writting about the pictures. For all that I'm preparing more vlogs and better pictures, I'm really anxious to share all that with you!
---
Did you enjoy this collection of photos? Would you like to see more?
If you liked this post, please, consider leaving your upvote for a hot coffee.
~Love ya all,

---
Disclaimer:  The author of this post is a convict broke backpacker, who has travelled more than 10.000 km hitchhiking. Following him may cause severe problems of wanderlust and inquietud. You've been warned.
---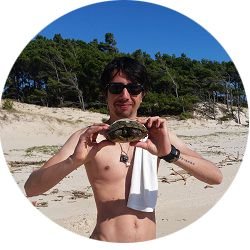 I'm Arthur. I blog about Adventure Stories, Brazil, Travel, Camping & Life Experiences.
Follow me to stay tuned for more craziness and tips.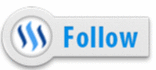 You may also want to read:
[vlog #32] Bike Vlogging in Maribor | Trail | Exploring
[Blog #52] Remembering Maribor | Slovenia | Photography
[vlog #31] Unboxing the life saver | Steem Daily | Life

Photo Series #70: Misterious Girl - Peoplephotography by worldcapture week #15

[vlog #30] Back on Dtube | Call do Action | Let's do this!
CO-FOUNDER AND CURATOR ON:

A PROUD MEMBER OF: