Hello mighty readers! How are you? Do you want to hitchhike like a boss and cut on travel expenses? Check this out!
---
Do you want so bad to travel, but you seem to be always broken? The bills are piling up and you get depressed looking all those cool Instagram photos? You really wanted to do something about it, but your sofa is too comfortable for you to leave? I have the solution!
Doesn't it sound like a miraculous television ad to sell something? It's because it is! I mean, not an ad to sell something, but it's a miraculous solution, and a really simple one.
I won't convince you that you should hitchhike to cut on travel expenses, as it is quite obvious that this post is about hitchhiking. I believe that, if you are reading this, it's because you are really thinking about facing this crazy and super cool way of traveling.
Not sure if that is what you want? Then I invite you to check this post "TRAVEL: 5 REASONS WHY YOU SHOULD HITCHHIKE"
Go man! Try it and I promise you won't be disappointed.
Convinced already? So let's move on to my tips, so you can hitchhike like a boss, like a professional broken backpacker!
Obs.: The author of this post is a convict broken backpacker, who has travelled more than 10.000 km hitchhiking. Following him may cause severe problems of wanderlust and inquietud. You've been warned.
---
     1. HAVE A POSITIVE MIND
Dude! You are already broken, what could be worse? Why turning your life into a misery? Hitchhiking is fun, but it's also a pain in the 'behind' sometimes, requiring a dose of patience and perseverance.
You'll need to develop a positive mind, if you go to the road thinking that it's not going to work, then it's not going to work! Or it will... haha hitchhiking has this things, you may be in the perfect location and it doesn't work, other times you are in the rain (the worst case scenario) and it works. Who can explain?
Be prepared for everything, be positive, be patience... that is a must and even more important than all the tips to come.
     2. LOOK AT THE DRIVERS AND SHOW THAT SMILE
Imagine... you are a driver, you have seconds to look at someone standing by the road and think "Do I stop or not?", then you notice that the guys standing there looks like a serious tough person or that he is looking down, hiding behind sunglasses and a hat. I'm sure you'll not stop.
Now, if you are the hitchhiker, I assume you have discovered the good vibes of being free, automatically turning you into a smiley person.
If you are trying to be the hitchhiker, do us a favour and try your best to put a smile on that face and look at the drivers! It doesn't hurt and you'll look much more friendlier.
The drivers need to see your face and also they need to certify you are friendly, smile! Don't hide your face, that will also make you look more confident in your everyday life.
     3. TRY YOUR BEST TO AT LEAST LOOK CLEAN
Man, I know! Traveling on a low budget can be hard sometimes... finding a shower, especially in cold places is not that easy and washing clothes is not always possible.
My personal record without shower while traveling was 10 days! And that didn't stop me from finding a ride. However, I was not stinky like a rotten fish because I was constantly trying to clean my face, wearing a bandana and clean clothes (yes, basically trying to hide the fact that I was looking like a 16th century sailor haha).
No one, ever, will accept inside their car someone that clearly looks and smells like rotten fish. Take some time to do that basic cat's shower.
     4. POSITION YOURSELF
I got a ride on this bad boy at a gas station. Points on positioning for me xD
This is crucial! The cars are moving at the speed of light. They'll need to not only see you, but they'll also need to have space to stop. So follow this tips.
Avoid positioning yourself on hill tops and curves since it's dangerous for cars to stop.
Avoid places without roadsides.
Avoid being to close to the highway, but don't be afraid, you need to be seen somehow.
What to do?
Look for places with wide roadsides or places where the cars need to slow down (i.e. speed bumps, roundabouts, intersections, road tolls, city exit)
If you can find a gas station, where you can talk directly to the drivers, the better it will be. Remember, it's unlikely that a 30 ton truck will stop on the run, best bet is finding them where they stop.
If there is a crossroad, make sure you stop after it, on the direction you want to go (do'h obvious). That way you'll filter traffic.
To be honest, all you need here is common sense, before looking for a place try to think as a driver "Would I stop here?"
     5. EXPRESS WHAT YOU WANT
Most people give rides because they like to talk and meet new people, especially when you are a foreigner. So make sure to express that you are a traveler with good intentions with everything you've got.
Remember, the first connection is the view, and it's fast! My best advice here is the infallible cardboard sign, showing your backpack or begging on your knees (hahaha this works, true)
Cardboard Sign: it's easy to find in most cities, all you'll  need is a pen. Make it in big letters and short, write the destination and good luck. (adding funny drawings may add extra giggle points)
Use a backpack as Sign: Believe me, a big backpack always catches people's attention. Make sure to show it, place it on the roadside and stay behind it to express that you are a traveler and not a serial killer.
Dance, beg on your knees, use creativity! Everything is possible, you are standing there for hours anyway, better make it fun.
     6. FILTER YOUR DESTINATION, BE REALISTIC
It will not help going outside of Buenos Aires with a sign written Ushuaia. Dude! That's 3200 km away! Be realistic and filter your destination.
Write on your cardboard the name of a nearby city, when getting a ride you can discuss the possibility of going further.
I usually avoid general directions like "South", but it may work.
Always stay after roundabouts, crossroads, etc... that way you'll filter traffic, taking out those who will turn to the other direction.
     7. CONCLUSION AND EXTRAS
Hitchhiking is really simple, all you really need is your THUMB, use common sense and you'll be more than fine. 
I've tried it in many different ways and most of the rules I've broken before, but following this tips was how I achieved the best results. Never forget to have fun along the way, and if you don't succeed, you can always try again the other day.
Now, what to do when a car stops?
Run you fool! Go near the window and check with the driver where he is going, and if he can take you, spare the introductions and the long conversations for when you are already traveling.
If you ever feel insecure and suspicious, invent something or simply tell that you'll wait for someone willing to take you longer, better be safe than sorry.
Don't forget to be friendly and having fun!
Would you ever hitchhike? Have you ever hitchhiked? Comment down below your desire or story, I love hearing from you
If you liked this post, please, consider leaving your upvote for a hot coffee.
~Love ya all, Arthur
---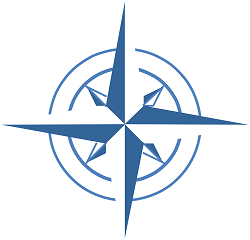 I'm Arthur. I blog about Brazil, Adventure Stories, Travel, Camping & Life Experiences.
Follow me to stay tunned for more info and tips.
You may also want to read: