Hello Steemers! Today I thought I'd share with you one of the coolest things I will never see again - Pakakolea - a green sand beach on the Big Island of Hawaii. The sand gets its green color from olivine crystals and it's one of only two green sand beaches in the United States. The other is in Guam.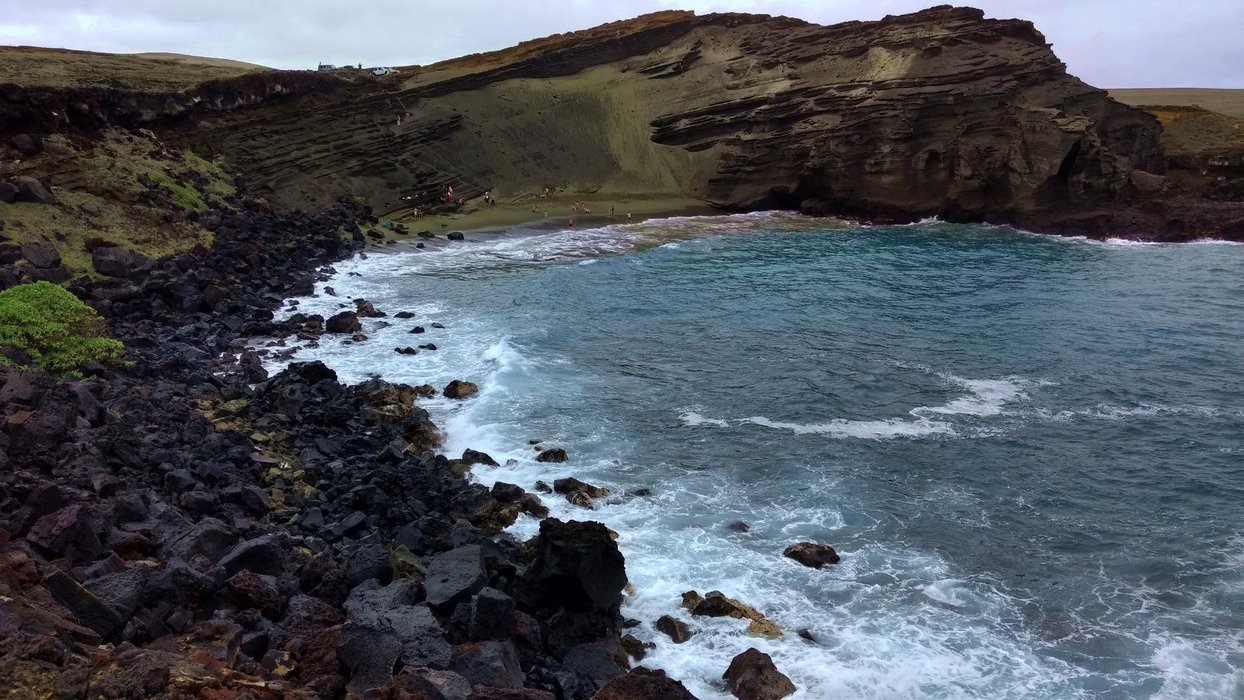 We started off our day with an amazing breakfast at the B&B we were staying in Volcano Village - Lava Pond Lodge (http://www.lavapondlodge.com), left our friendly host, and started driving to the southern most tip of the United States. There's a small parking lot where you can leave your car to start the 2.5 mile hike. There are locals who will drive you to the green sand beach in the back of a beat up old pickup truck with benches across the top of the bed (not very safe looking). When we were there they were charging $25 per person. It's illegal to drive to the beach and I wanted to hike along the coast, so we declined.
Most of the hike was over ground like this.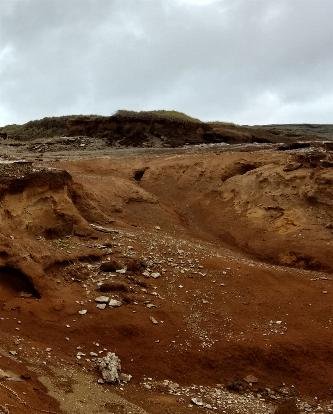 We saw plenty of people in rented Jeeps driving the entire way. I'd be nervous with all of the ruts in the paths.
When we finally made it to the top it started pouring rain. We carefully climbed down the lava cliff, having to watch for people coming up, because the path through the rocks was very narrow. Only one person could fit at a time.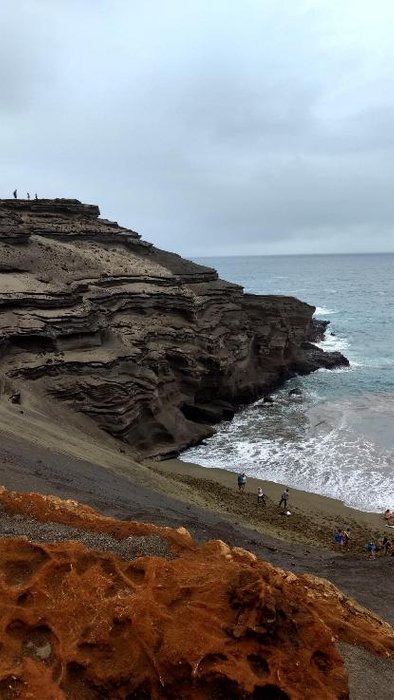 We didn't stay very long due to the rain. We were soaked and a little miserable knowing that we'd have to hike 2.5 miles back to the car in a storm.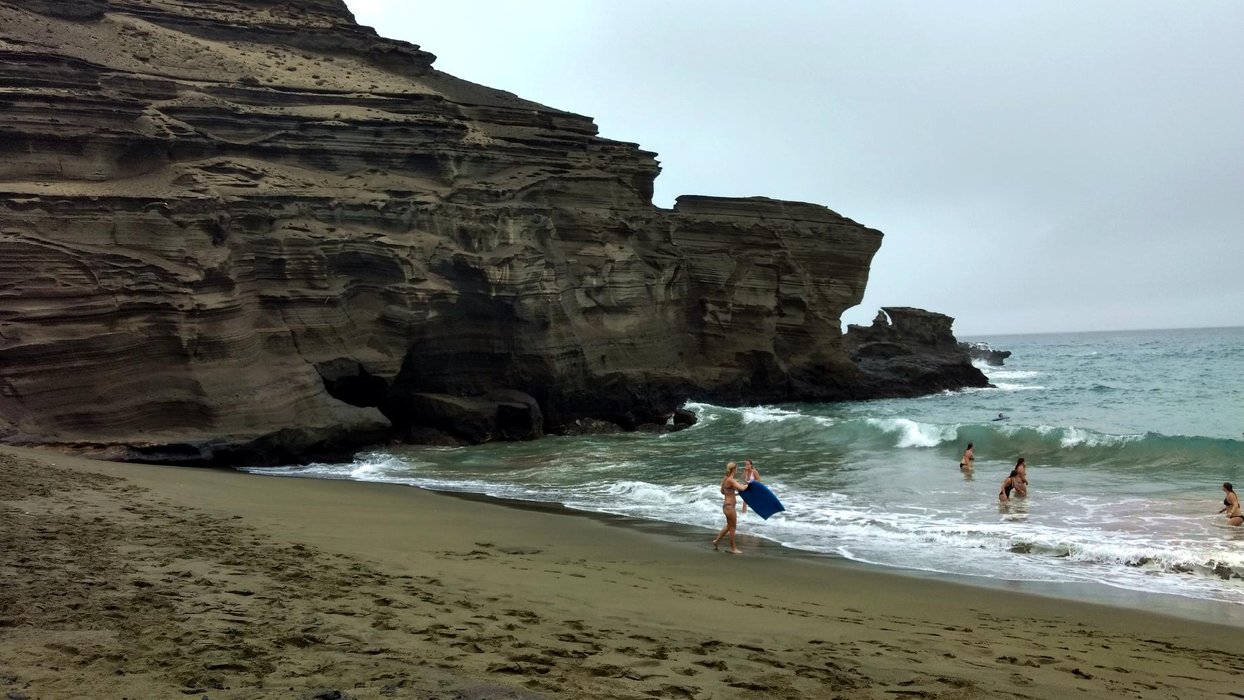 The hike back was awful. The "roads" were flooding with water and everything turned to mud. A couple hiking back ahead of us fell face first trying to get up a hill. By the time we reached the car the rain had stopped. We drove down the road a bit and changed out of our soaking clothing and shoes in a field along the coast. Knowing that there are so few green sand beaches in the world, I'm very happy I got to see this one. I don't think I'd ever do it a second time.
Thanks for checking out my post! Follow me for more wacky adventures!