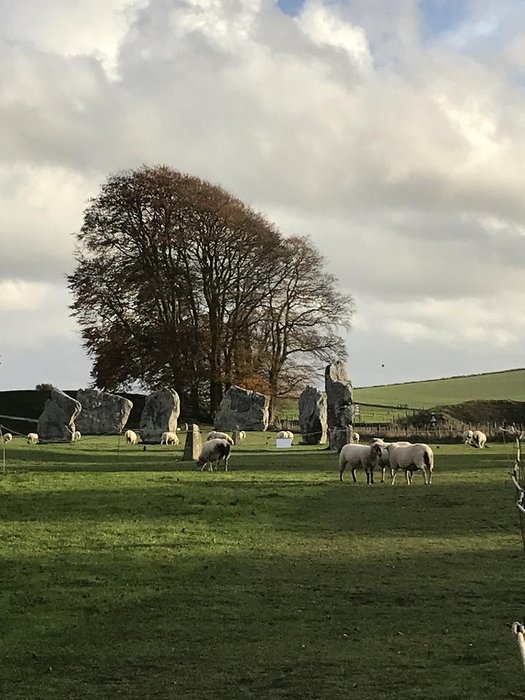 I've lived in a number of beautiful places in my life. I was born in London and lived there until I was ten then moved back to my fathers side of the family in the south of the states. I moved back to the UK when I was in my twenties but having two passports allowed me to bum around the EU a lot in my younger years. Today I'm settled in a quiet village corner of the South West that's rich in history and natural beauty. The locals down here are an odd lot, but the location itself can't be beat.
I had a friend over visiting from Canada for a couple weeks so we did the usual tourist stuff. Salisbury, Stonehenge, Glastonbury, etc. But there is a rather special place not far from my home that holds a very special place in my Anglo Redneck heart, and that place is Avebury.
So this is a walk with me post to show my fellow Steemians around one of Britain's more beautiful and ancient historical sites. I figured while we did the walkabout I'd show you guys around. It's no chore taking pictures and a joy to write about them, so without further babble let's jump in.

So this is a map when you enter the foot path that takes you into the village. It gives you an idea of what the site would have looked like around the third millennium BC.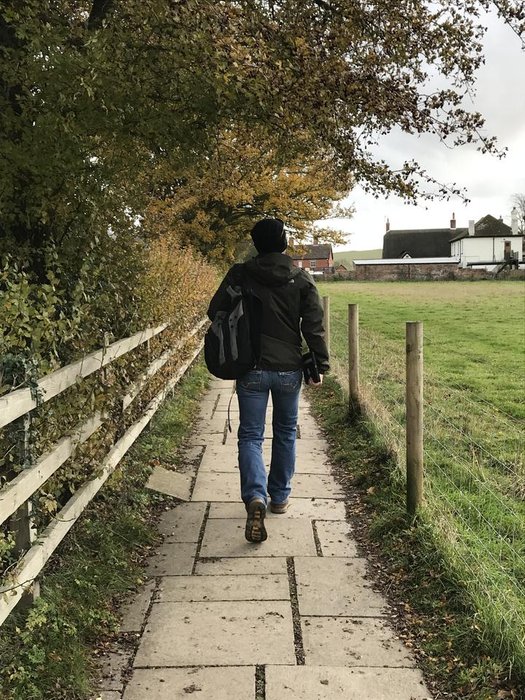 So onward we go. I figured I'd take you guys to the museum first. Partly out of laziness. I can take pictures of the history completely written for you to read.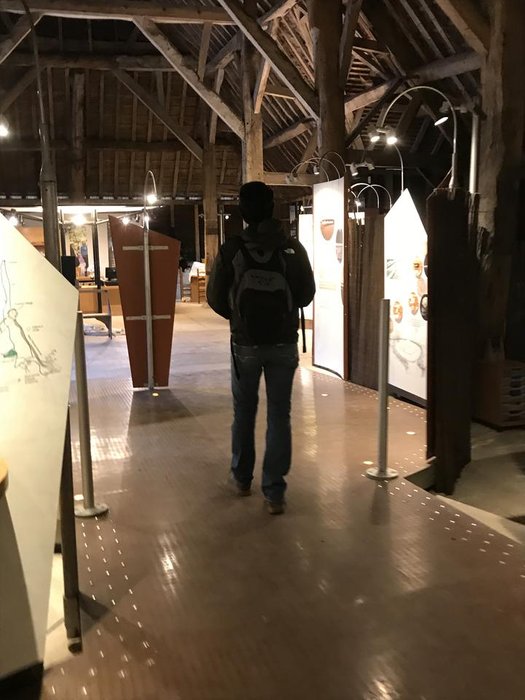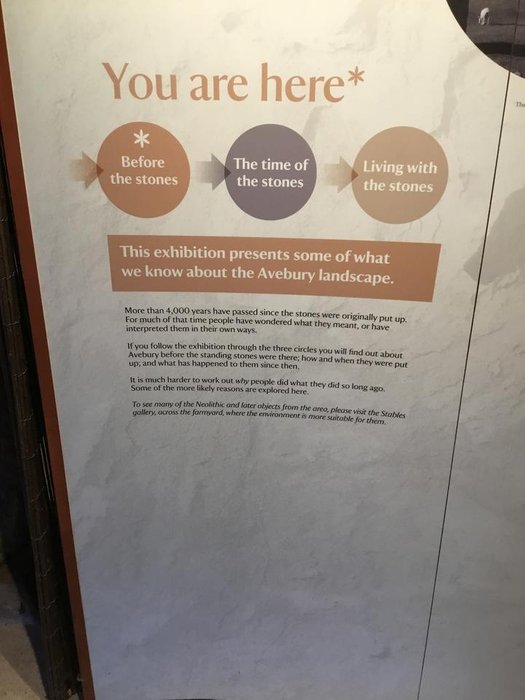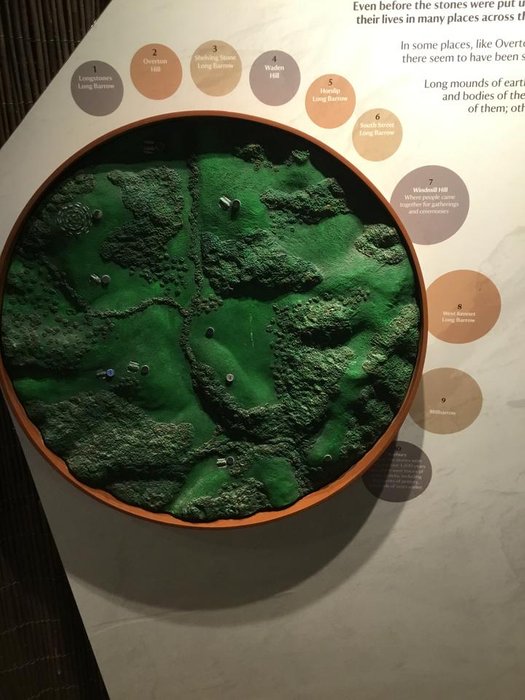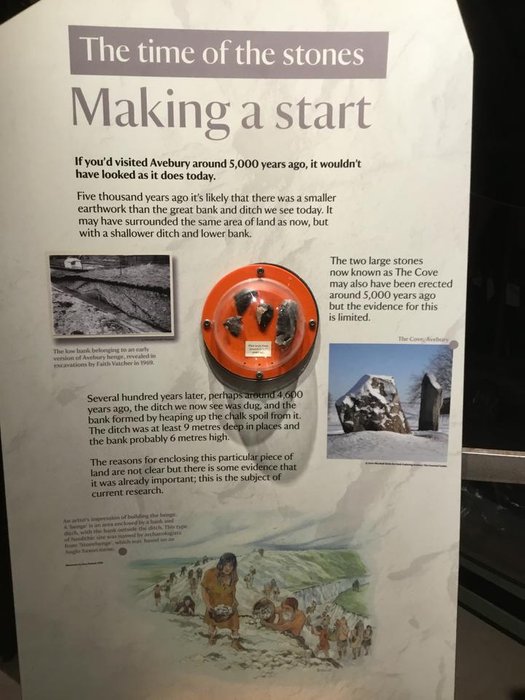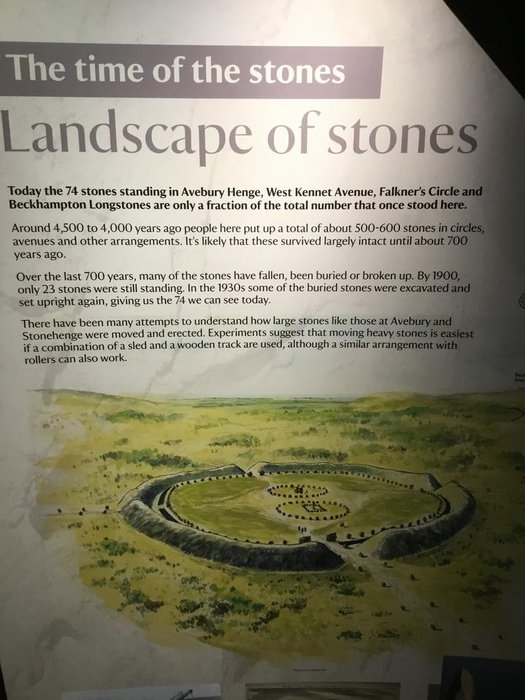 So a brief look in the National Trust museum on site. Now on ward to our walk.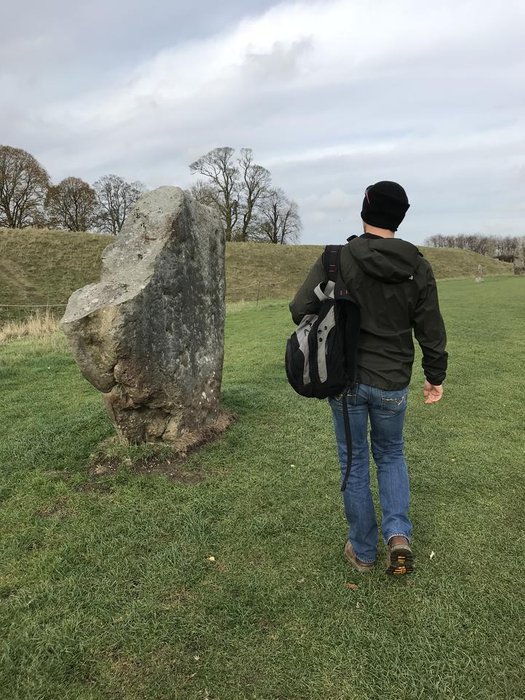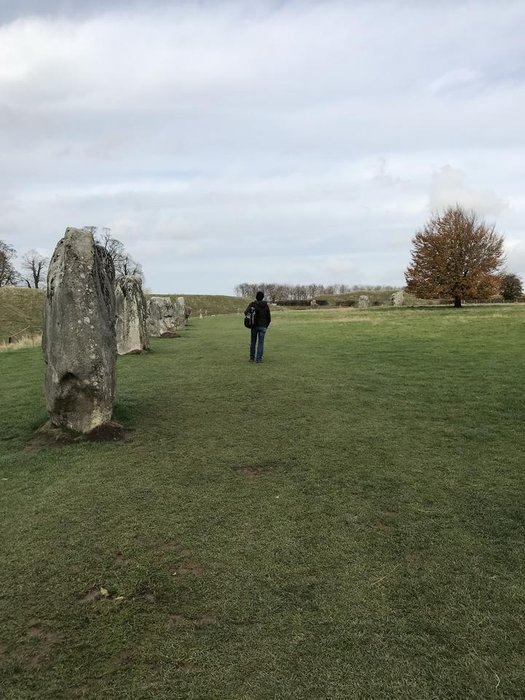 So when you exit the museum you turn left and go into the field onto a foot path that takes you around the stones. Considering these guys were supposed to be upright before the pyramids if conventional archaeology is to be believed you almost feel criminal if you don't stop at each one and study it. Tolkien loved this place and I can see why. If you are a human being it's impossible not be contemplative when looking at these quite stones.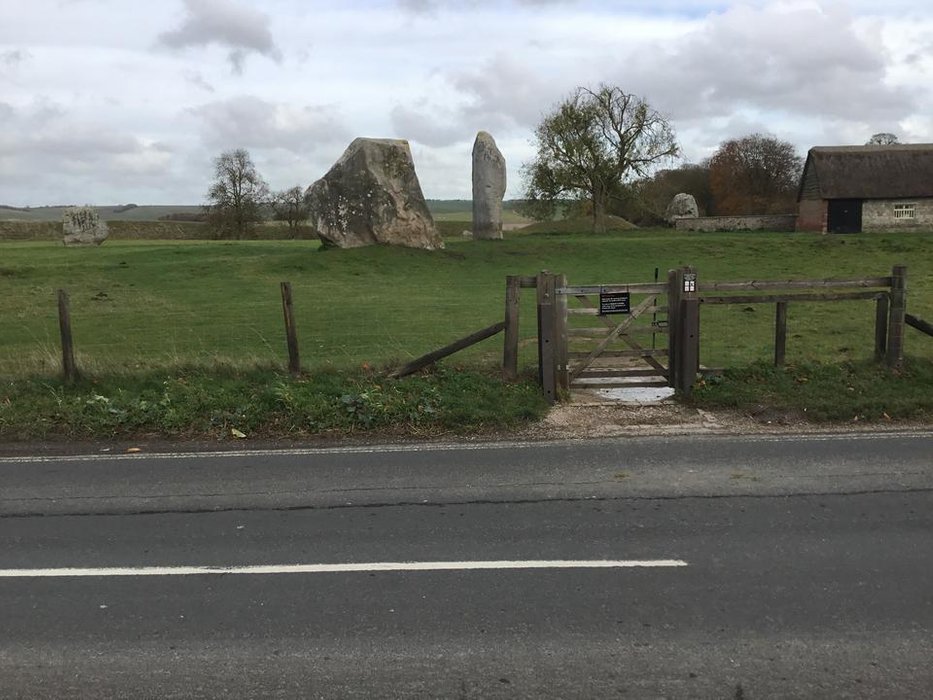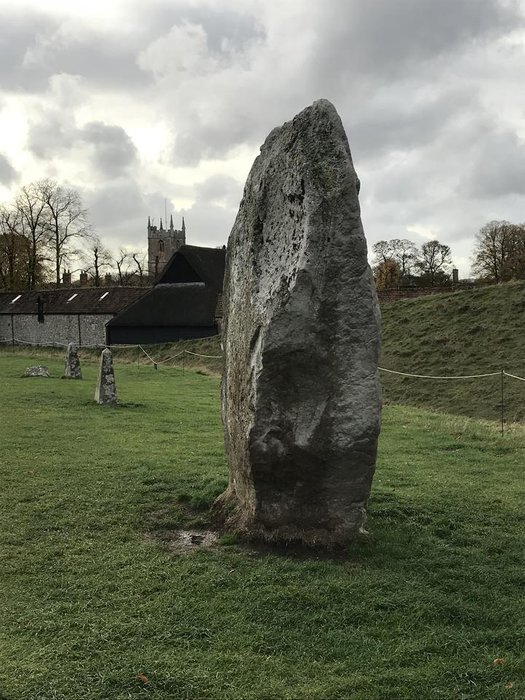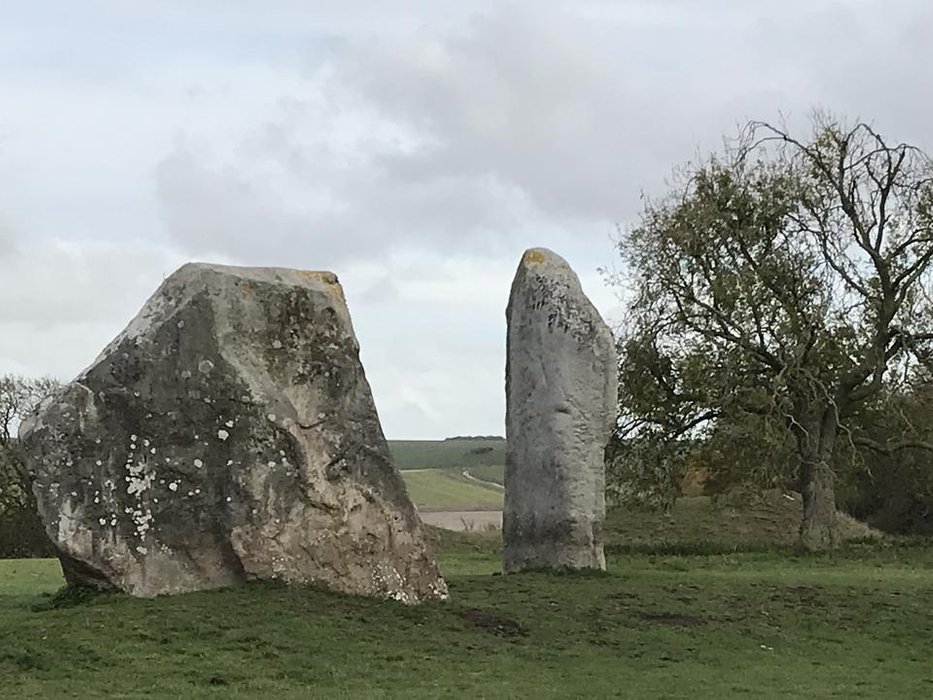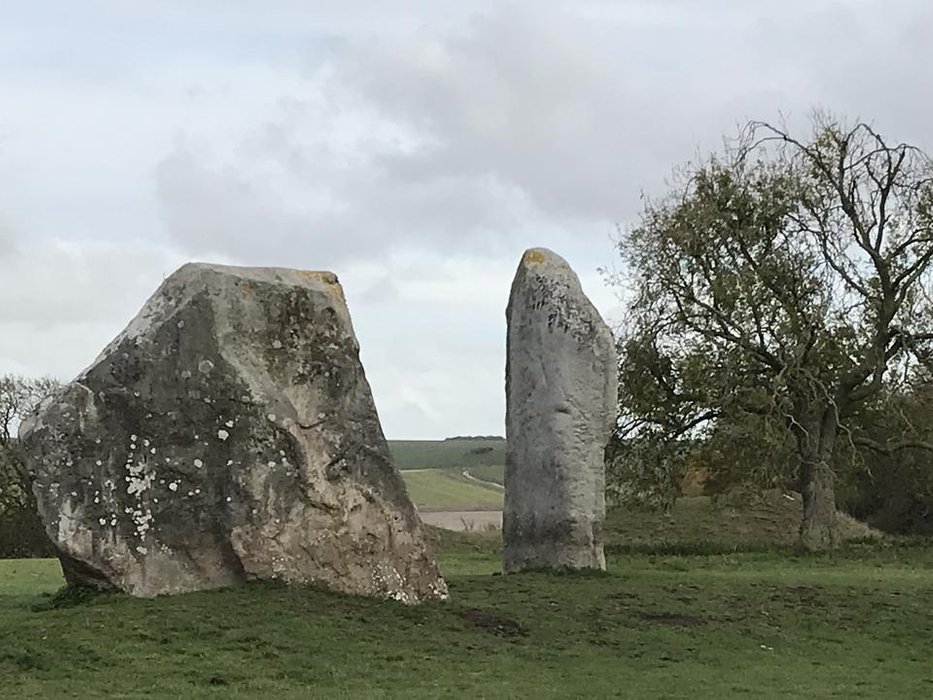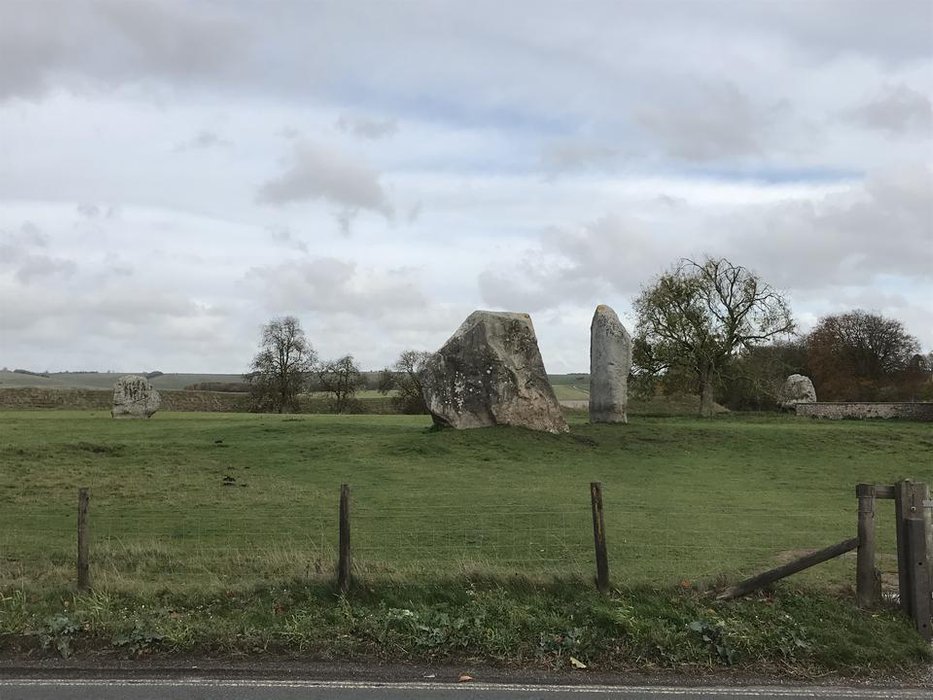 So you cross a small country lane and come to the ale and female stones... no that's not me. It's how they are referred to. Can't even hazard a guess as to why....wink wink? Lol. Either way onward around the village we go.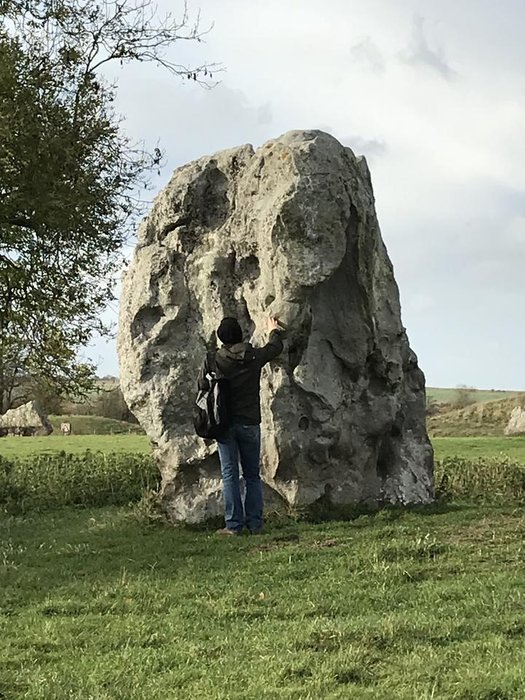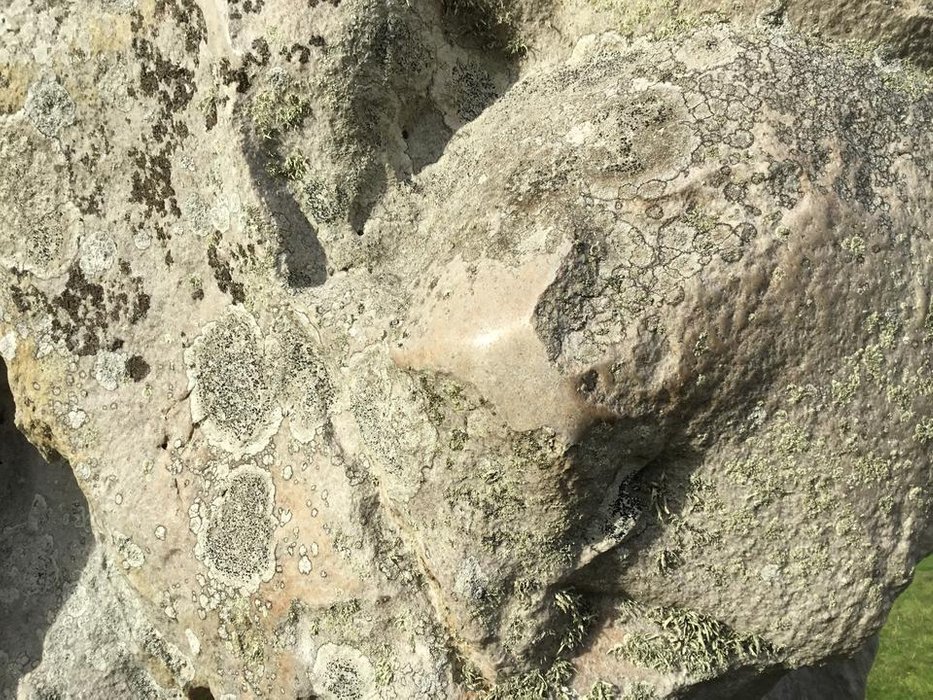 So this stone is in the same field as the male and female stone, but it has a rather odd feature. I've walked and studied each one of these ancient fellows and this one is special. This small highly polished part hints at a might of been. When I touch it it kinda reminds me of the old bits of polished stone I've felt on Roman statues in Italy. It's the only stone out of the whole henge that has this feature. It's prominent and stands out the furthest while the rest behind it seems melted and weathered away. The smoothness to the touch is perplexing. But your imagination runs a bit amuck thinking about what the whole stone would have looked like thousands of years ago.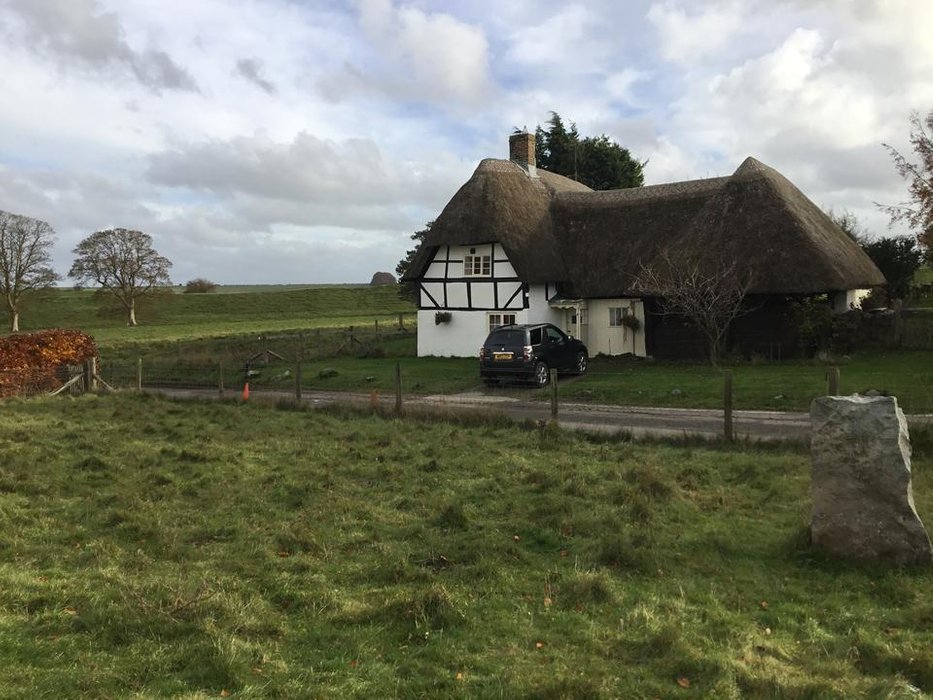 So this is the house I want to own someday.... if I ever win the lottery or litecoin goes up to 500. Lol. To the left of it are two trees that are responsible for a lot of imagination though. They are the beech trees Tolkien sat under and thought on the idea of the Shire where our much loved Bilbo came from. Tolkien was fond of rambling around the Avebury country side. Can't blame him. Some times an Englishman needs a walk and there's no place better.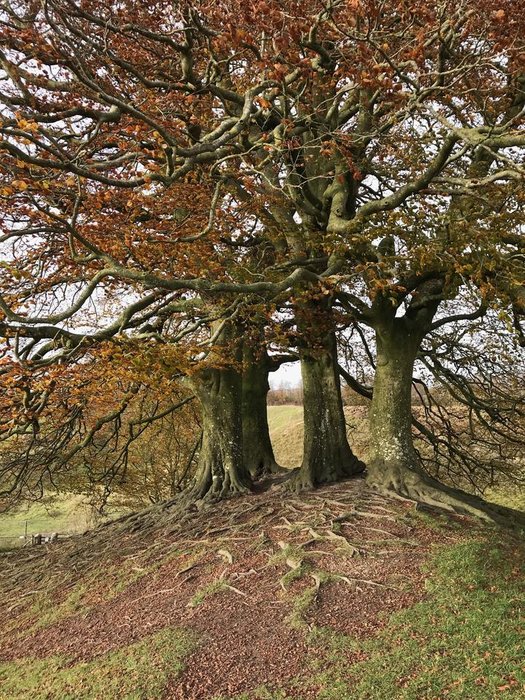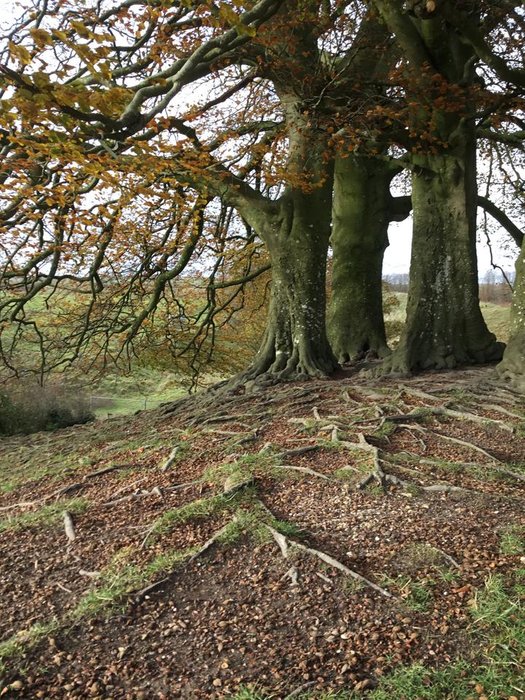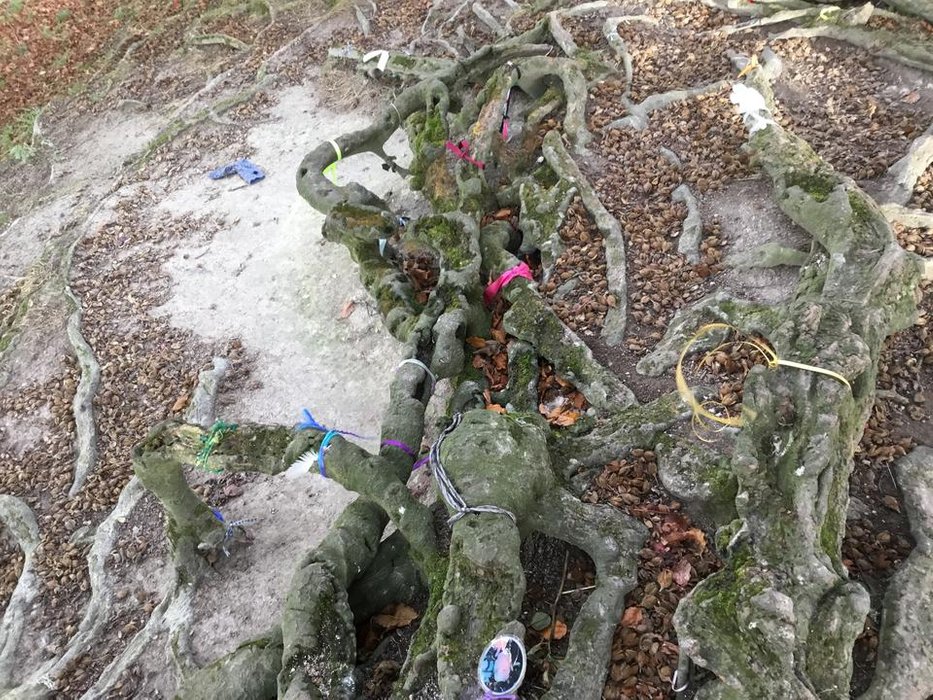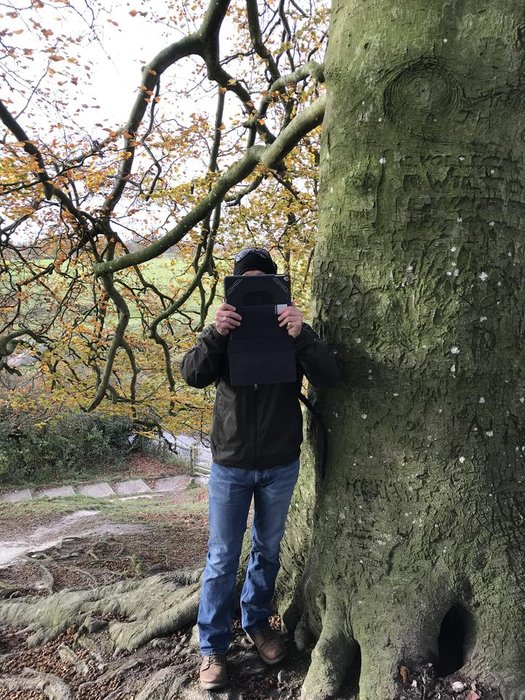 It's an interesting spot to stop and take note of. For some reason the Gardenerian Wiccans have taken to tying ribbons and leaving offerings at these roots. The beginnings of what we now today know as Wicca started as a movement down in Dorset by Gerald Gardener as a sort of theosophist swingers club has grown to gain noteworthy recognition so I guess I can't grumble at such a sincere practice. But there is something special about this place and a number of occultist who visit these trees long ago passed out of Wiccan adolescence and I always feel their beliefs as well as prayers should be respected. So as a good lapsed catholic should I left their prayers and offerings undisturbed as we tiptoed around the roots to take pictures. We could all have bits of the truth after all... reality is a complicated thing. Always best to be respectful rather than offensive. But after a good thought paid to Tolkien and his pipe it was off to walk the beautiful bend in the henge to make our way back into the village.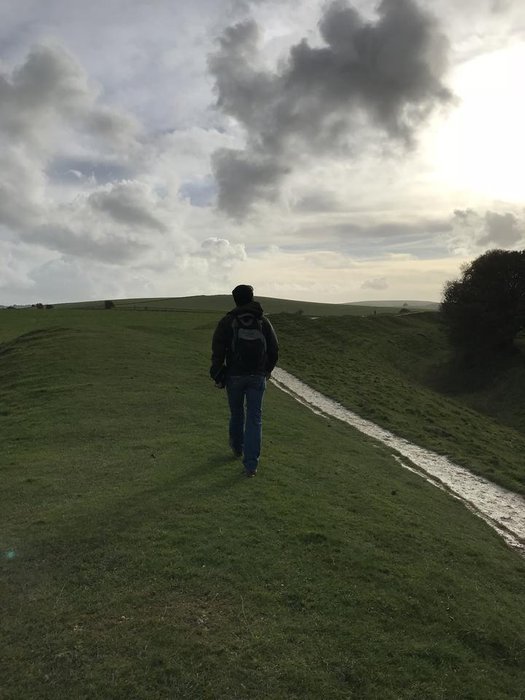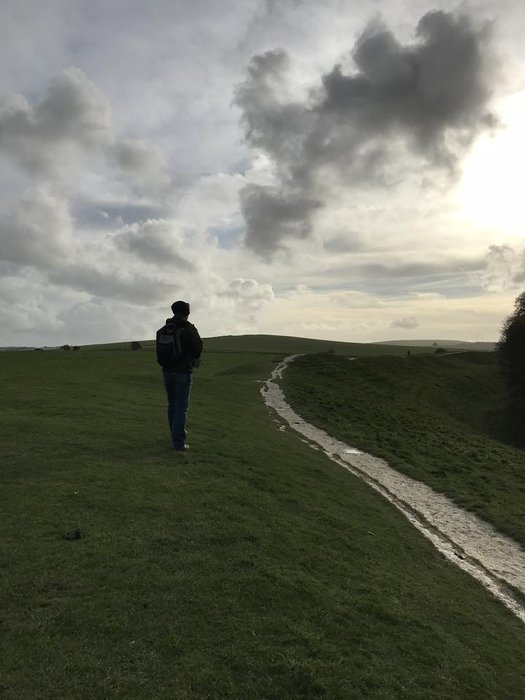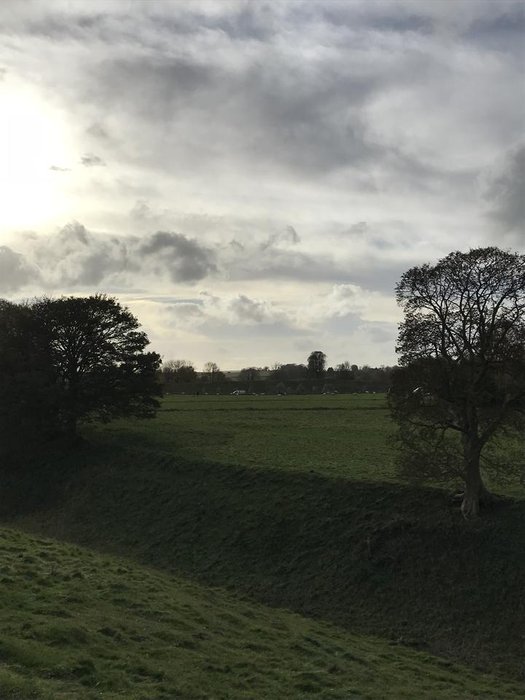 So you come around the corner to the village inside the stone circle. It was one of those weird slightly monochrome days in Britain where the sun was occasionally peeking out from racing clouds. The loud tourist were minimal so the odd feeling of being on our own was great. Now I'm going to bombard you with boring pictures of the sheep. They revere these old rocks... mainly to scratch their butts on though. I had a good chuckle at watching several do just that.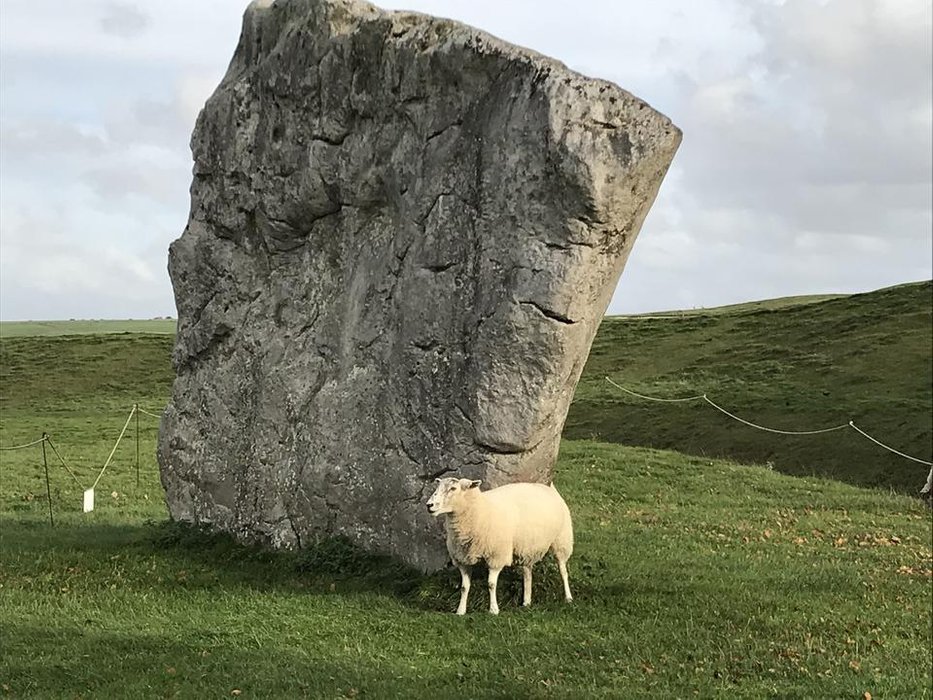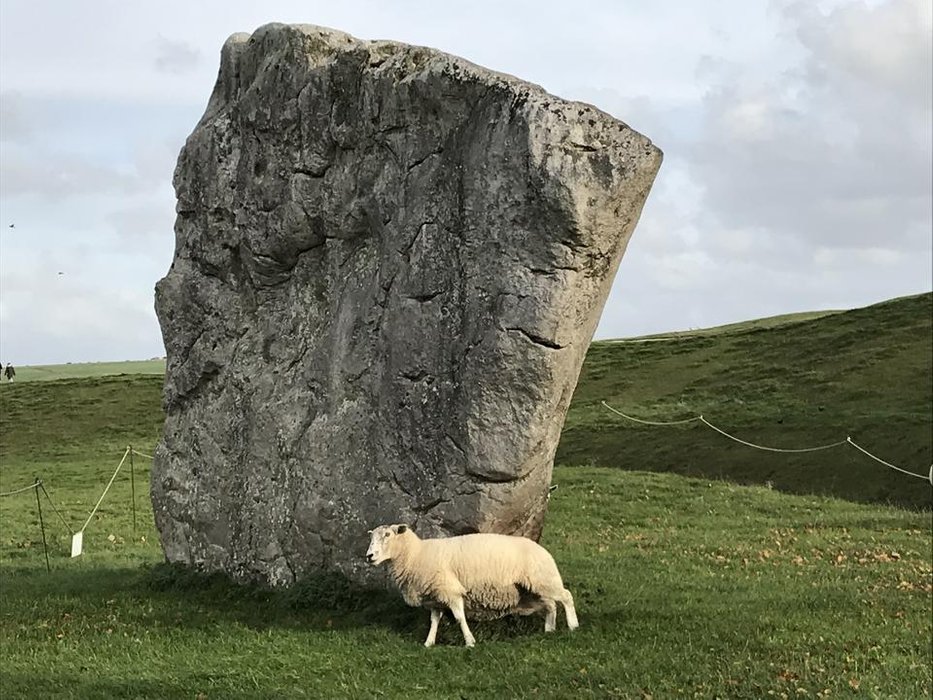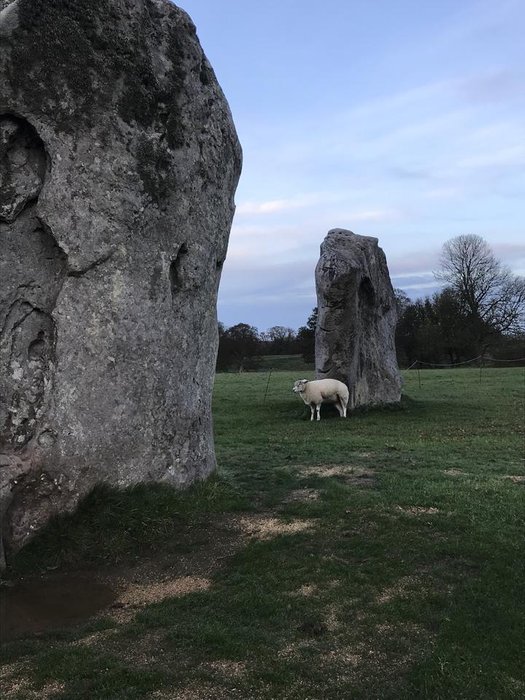 Now onward to the pub for a break. It was cold and I needed caffeine. I wanted a beer but sadly had to drive.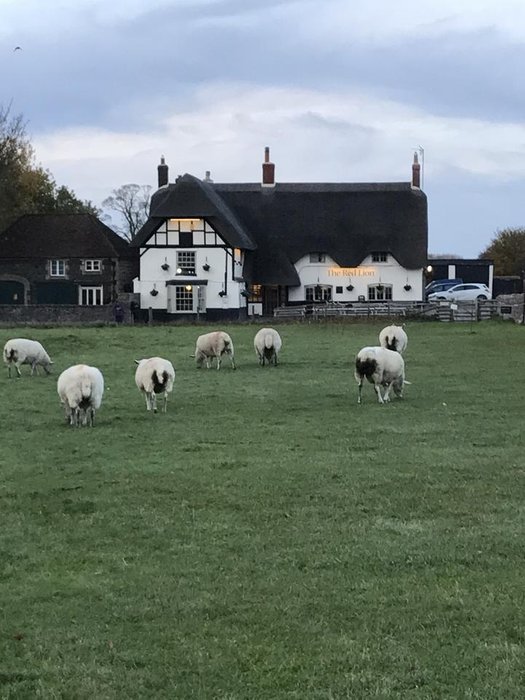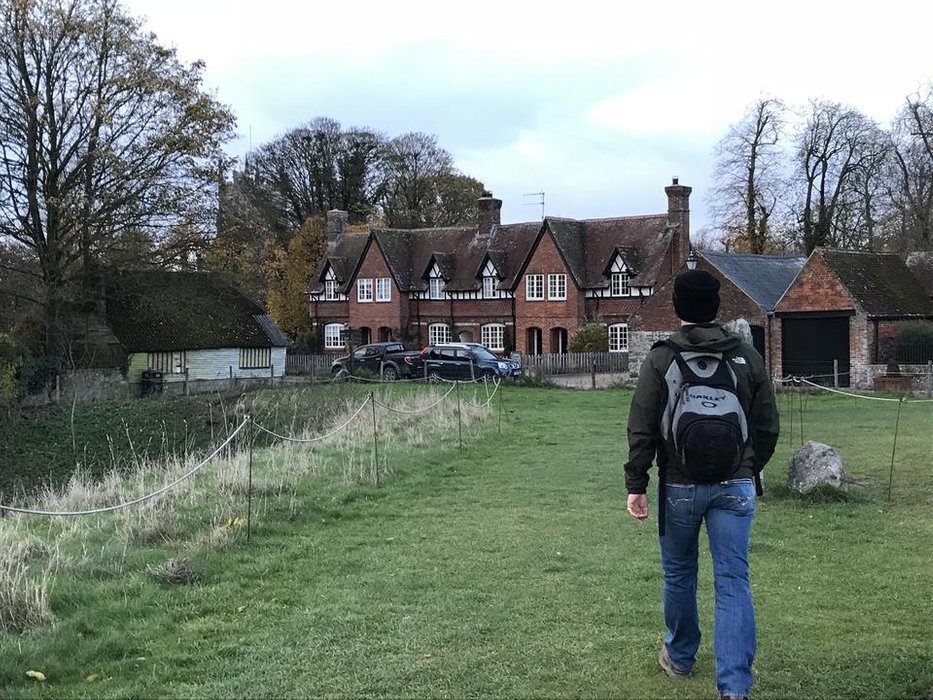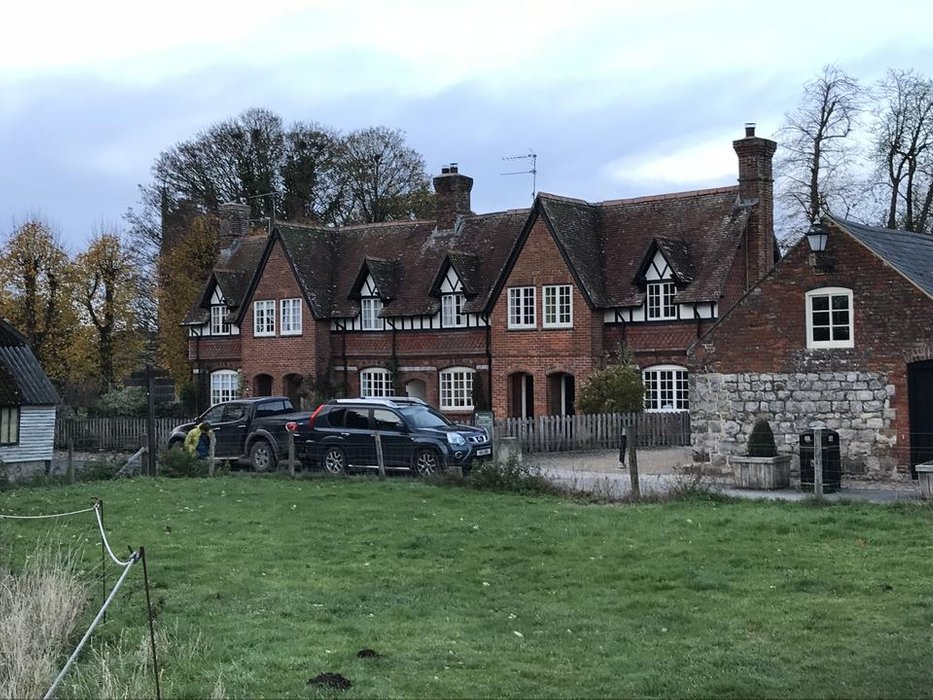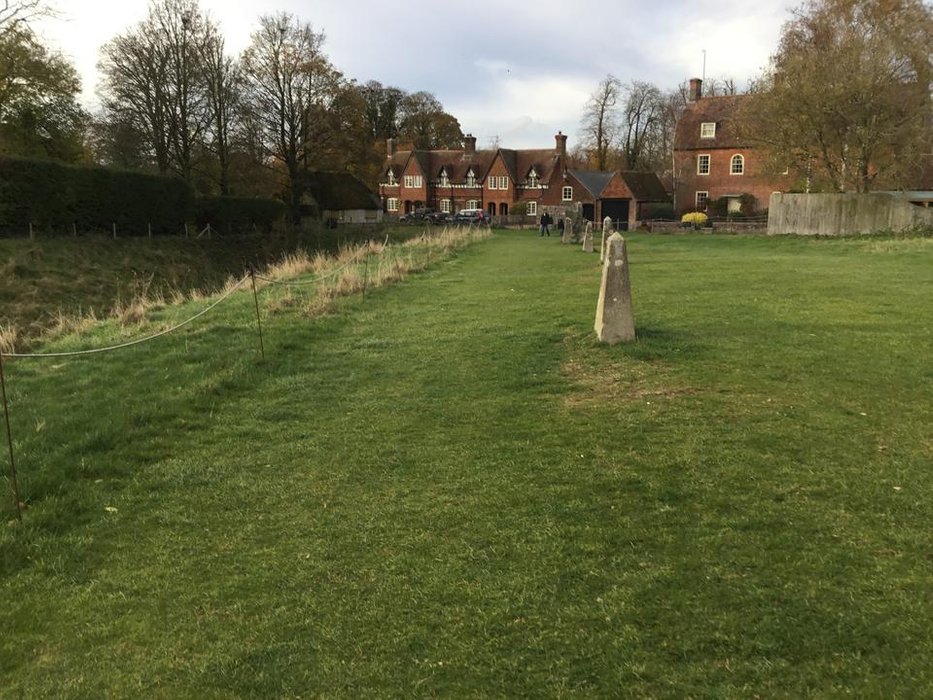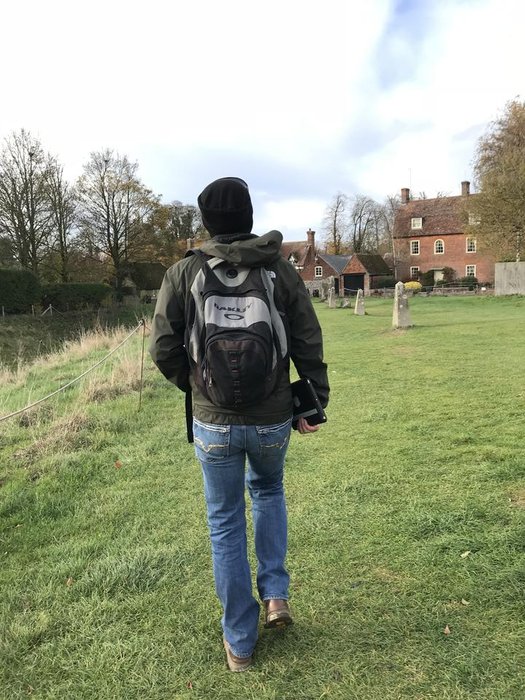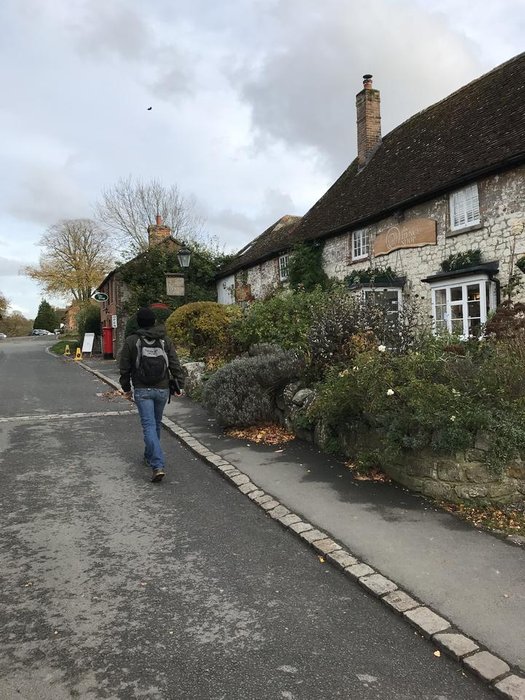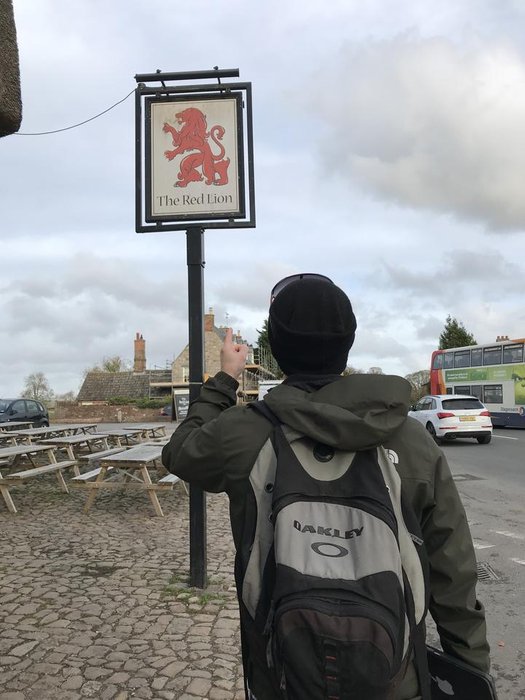 So we had a ramble in the shops and a general mooch around the village. My Canadian friend found the locals grumpy but I just kind of shrugged. Avebury locals have a long history of not liking anything related to the stones. The locals have been pulling them down for centuries for one reason or another. There are some new age shops though aimed at the new age tourists industry. Two in number and one is my favourite. No not the one across from the pub. If you go down the street in the opposite direction of the church you find a humble and lovely shop that has the best of the local artist, craftsmanship, and all around genuine spiritualist feel. The one across from the pub is basically like Disneyland. It's a new age shop that is no different than the ones you find in any American city. After a moment eves dropping on the staffs conversation I had no interest. Here's a picture of the lovely shop we went into with a lovely owner though. Genuinely a warm place.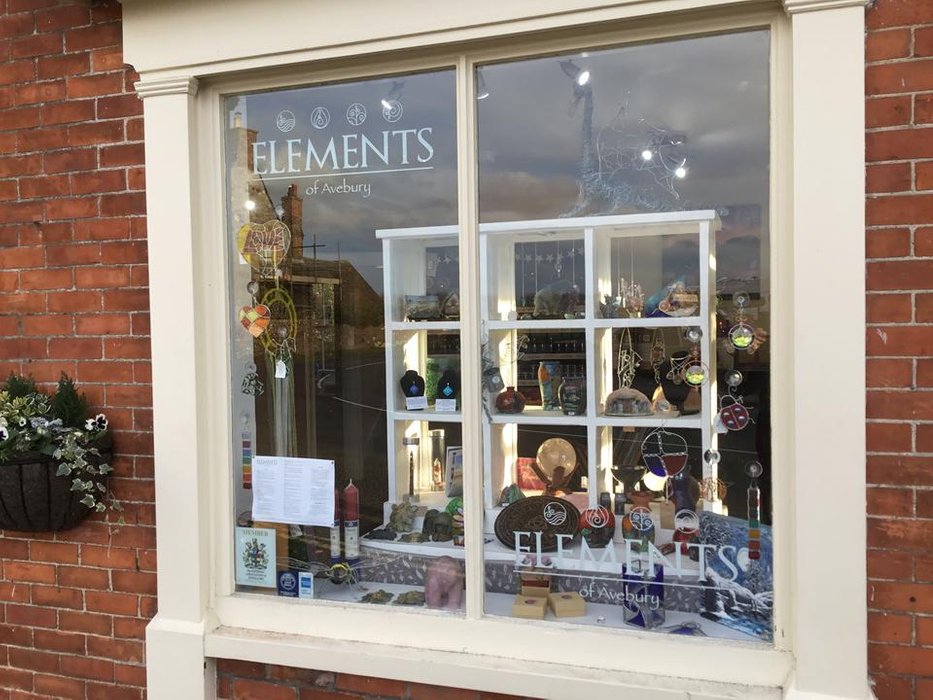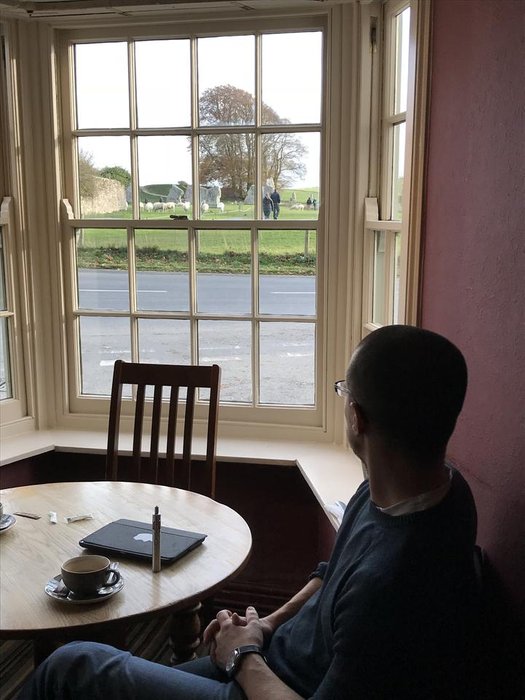 So we had a coffee and I had a quite moment sitting looking at this rather amazing place. In truth we needed to warm our bones as it was so cold and windy. But once we had some caffeine in our bellies we were off to see the cause way. If you look at the first images of the maps I took pictures of you will see a lane of stones. This is the cause way. A beautiful place and I always feel incredibly small walking through them.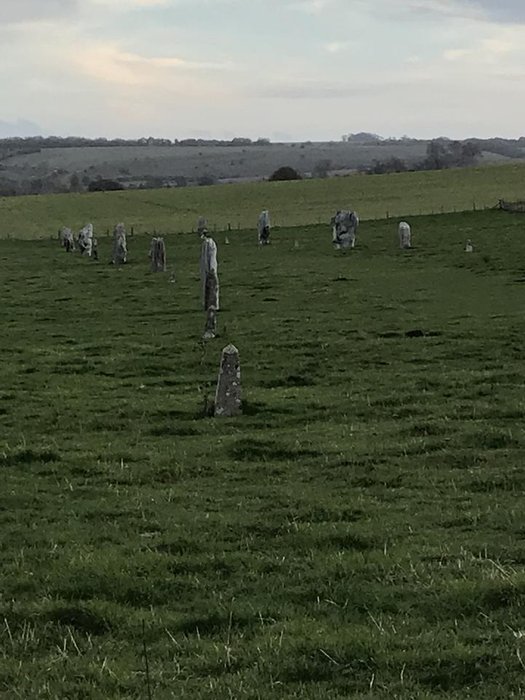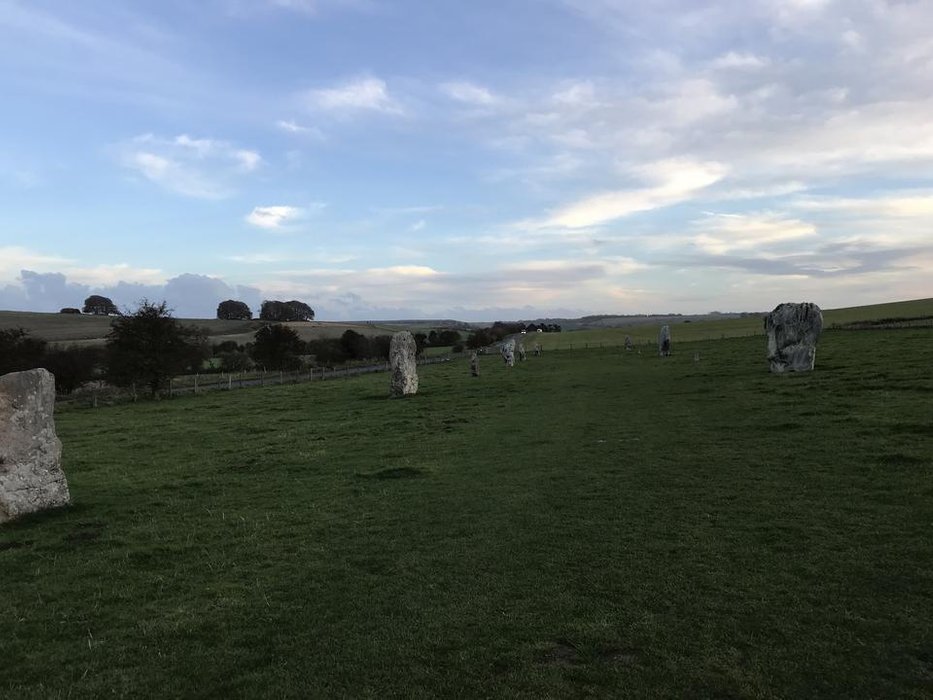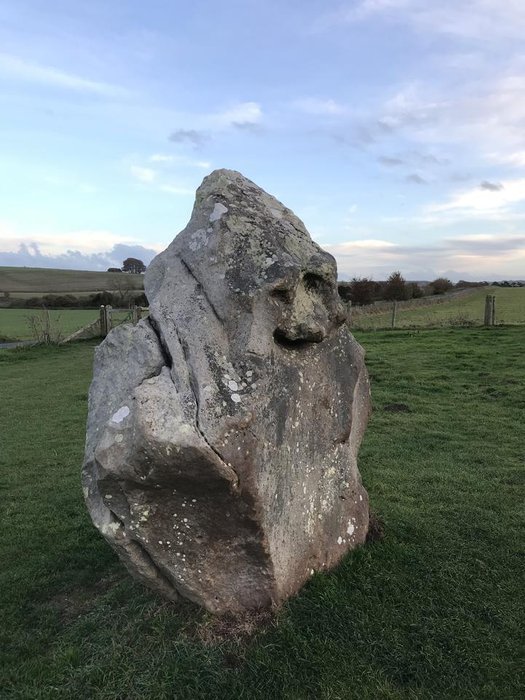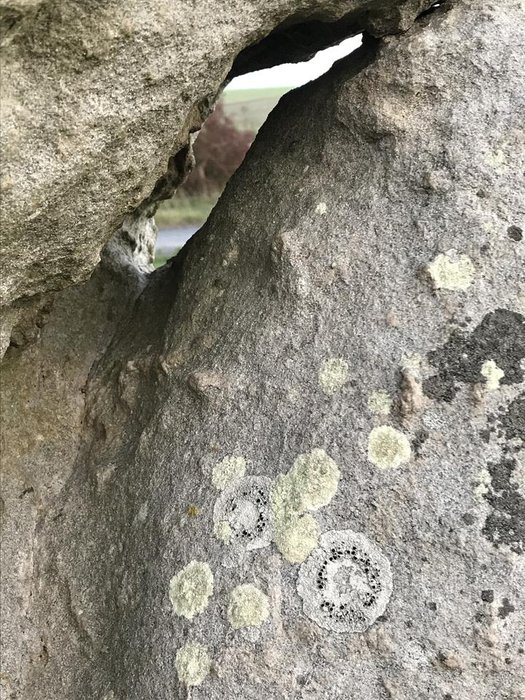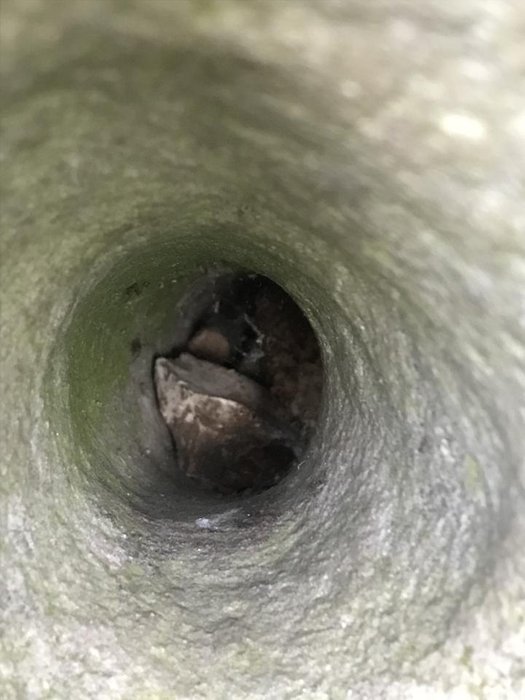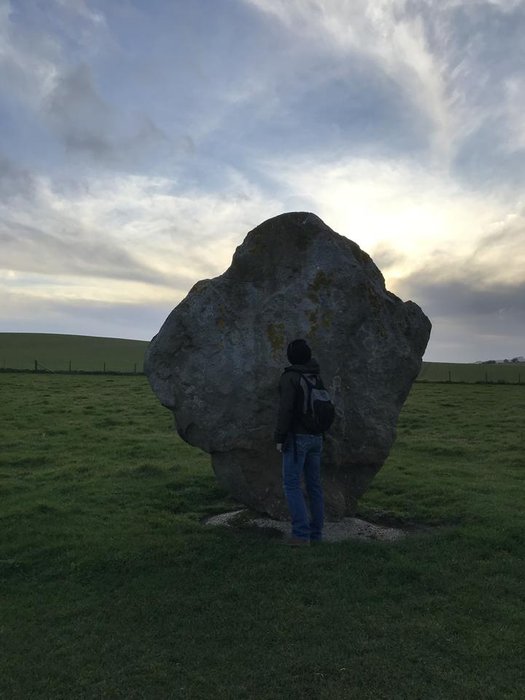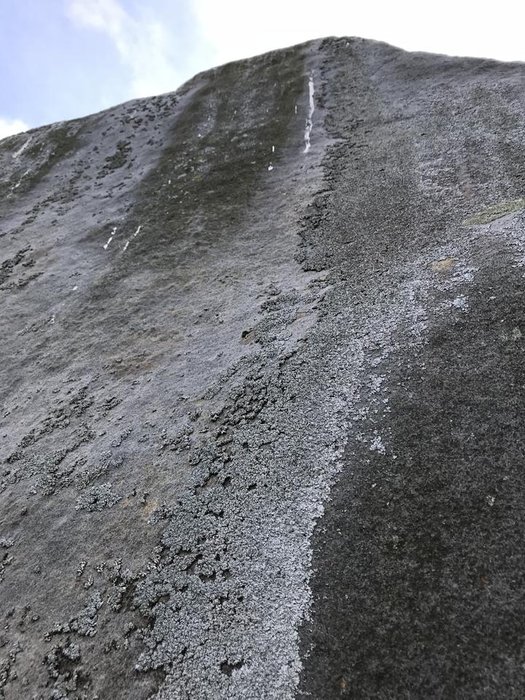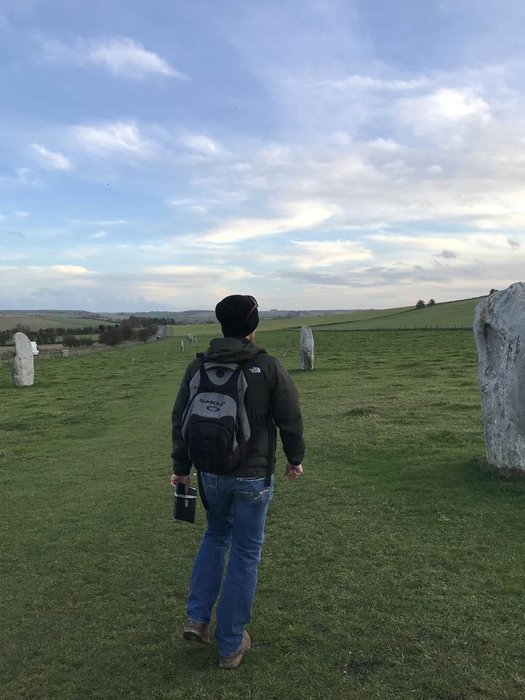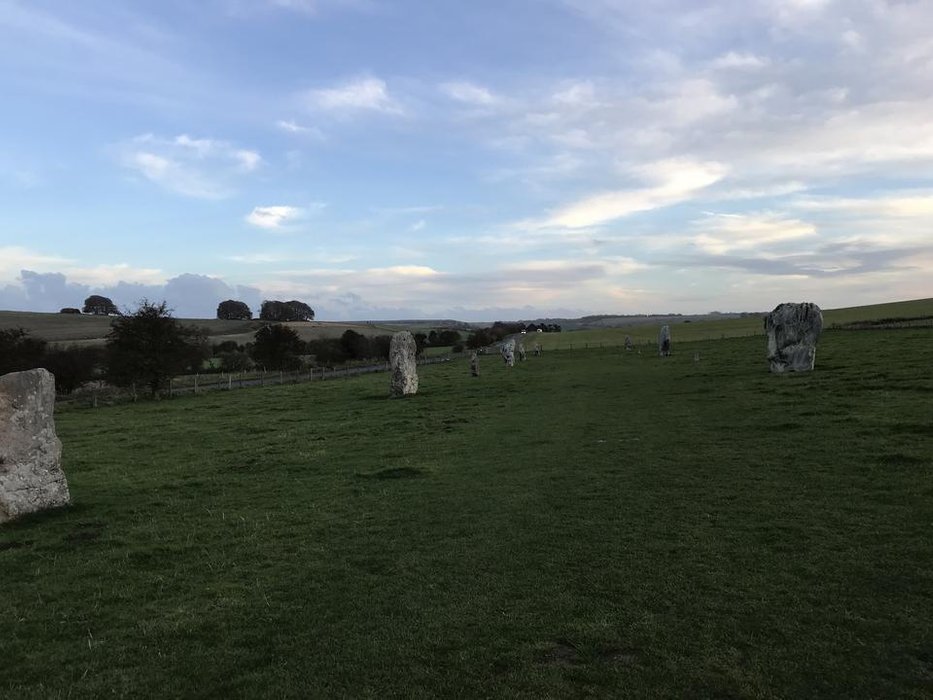 So after rambling around the causeway we began to lose the daylight so decided to head back to the car. It had been a beautiful day and a much needed distraction from the normal. I love the place and always hate to leave. It's an amazing spot to be both contemplative and blank. It's history is stunning, it's locals grumpy, it's sheep comical, it's age humbling by its own mystery.
Well guys thanks for taking the walk with me. If ever you get a chance then visit Avebury. It's older than Stonehenge with far more to take in. Always visit Stonehenge if you get the chance, but try to make time for its much older sister an hour away. It's a very special place. Thank you so much for giving my humble post a read and certainly looking forward to your future content. As always Steem on.