Are you a music enthusiast? Do you love playing stringed instruments? Are you planning to own one? Well, you shouldn't miss going to the guitar factories if you happen to be in Lapu-Lapu City, Cebu.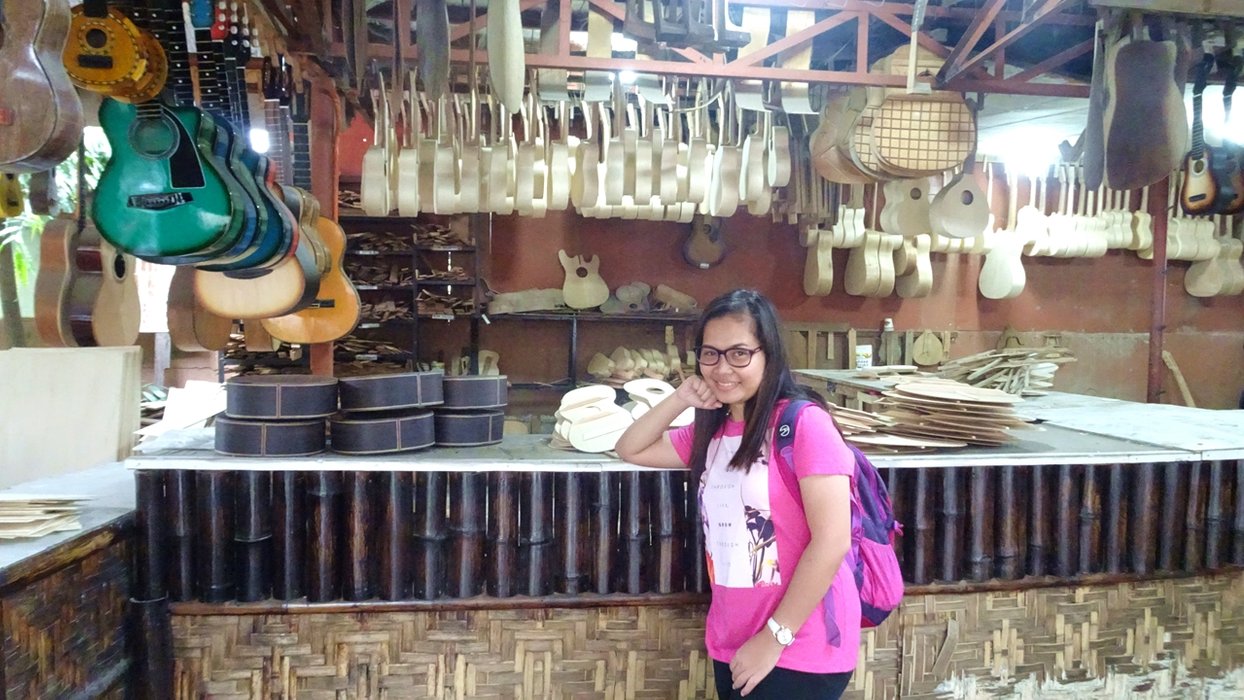 From the Marcelo Fernan Bridge, you can ride a jeepney going to Maribago. To be sure just ask the jeepney drivers to take you to the guitar factories. Don't worry, the drivers are approachable and will help you to get to your destination. If you want to go to the factories hassle-free and faster, you may take a taxicab or a grab car. The guitar factories are located in Abuno, Pajac.
Though there are a lot of guitar factories in the place, I was able to see three of the many factories due to time constraint. I had visited the Alegre Guitar Factory, Jerry's Guitar and Susing's Guitar.
The most popular of these is the Alegre Guitar where a number of tourists flock every day. This is owned by Fernando Alegre, and the Alegre family is among the pioneers in the guitar-making industry. I was amazed as to how the guitars are being made. I really thought that these guitars are made from machines but I was wrong! These stringed-instruments that produce soothing sound, are made passionately by hand. The process of manufacturing one will take them a couple of days depending on the quality and type. This made the Alegre guitars world class. In fact, they have been exporting the guitars to Canada, Australia, United States, and Japan.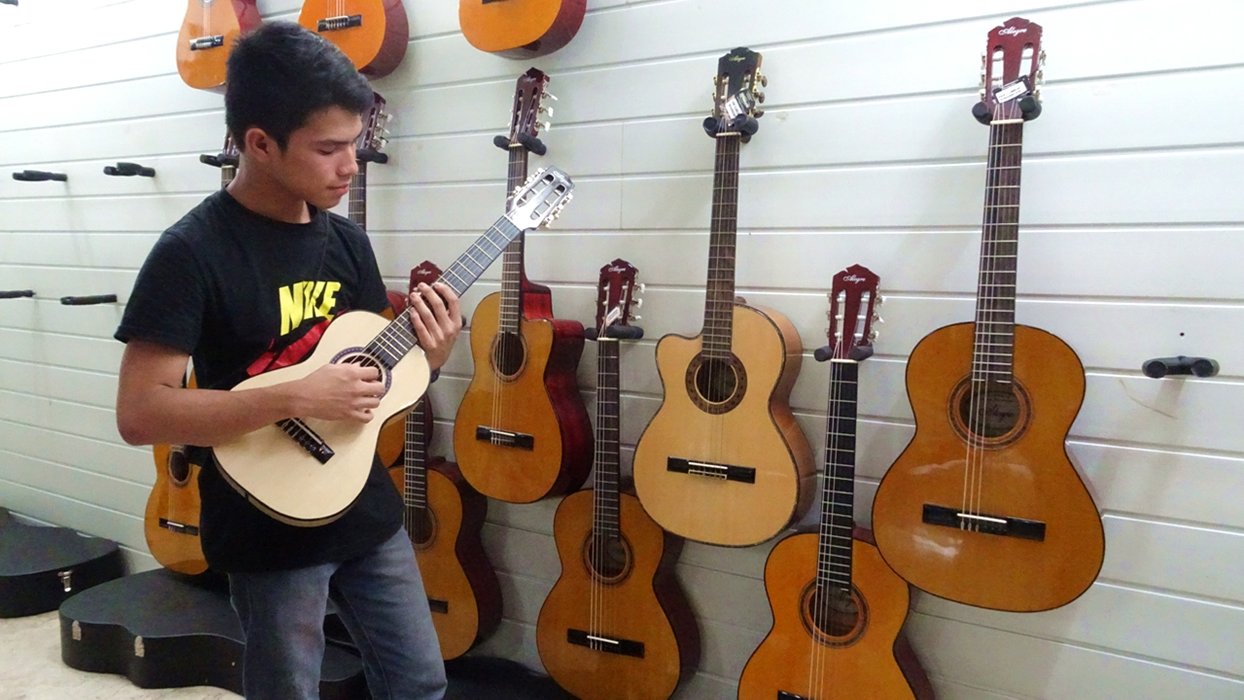 I was able to witness how these guitars are made from scratch. It was impressive, I must say! I can't believe how a simple wood can be transformed into a beautiful instrument and it is more beautiful when it reaches the hands of the music lovers, strumming every string to form a melody.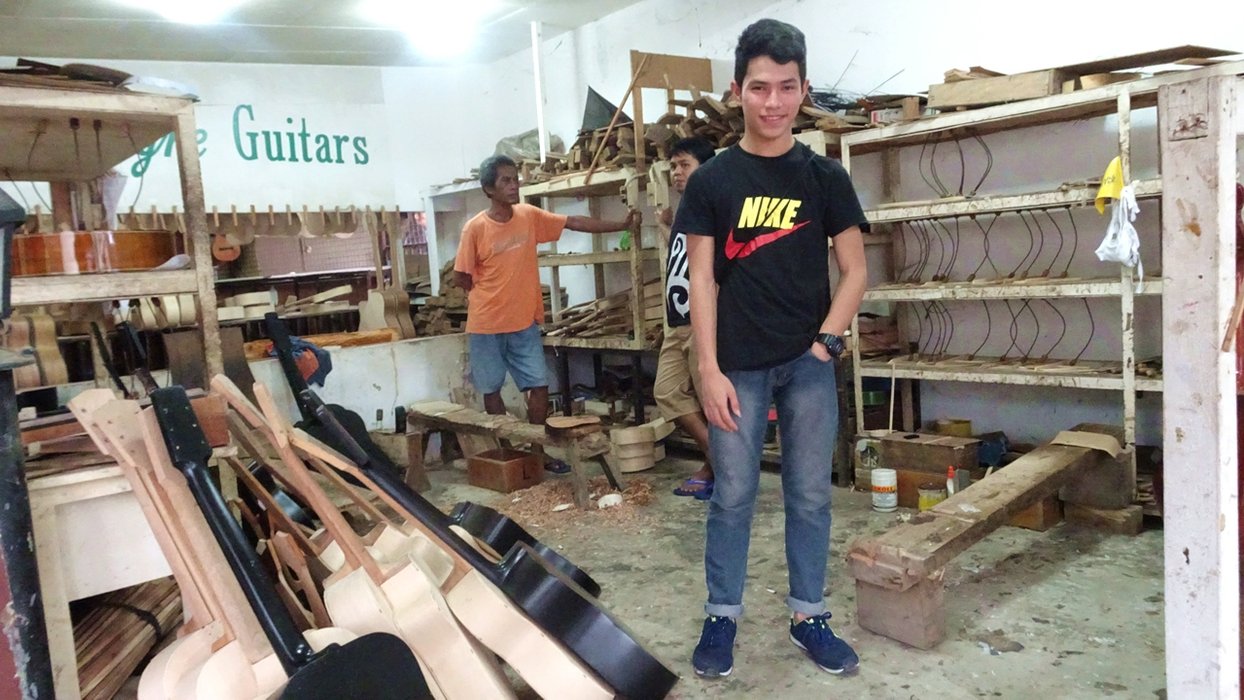 The price of each guitar varies depending on the material. The cheapest that you can buy is at more or less Php 2,000 (more or less 40 USD).
A few meters away from the Alegre Guitar Factory is the Susing's Guitar. They are also in the guitar business since the Spanish era. And that's a hundred years ago! Like Alegre guitars, Susing's guitars are also of export quality. They have been exporting these stringed-instruments in Asia, Europe, and the USA.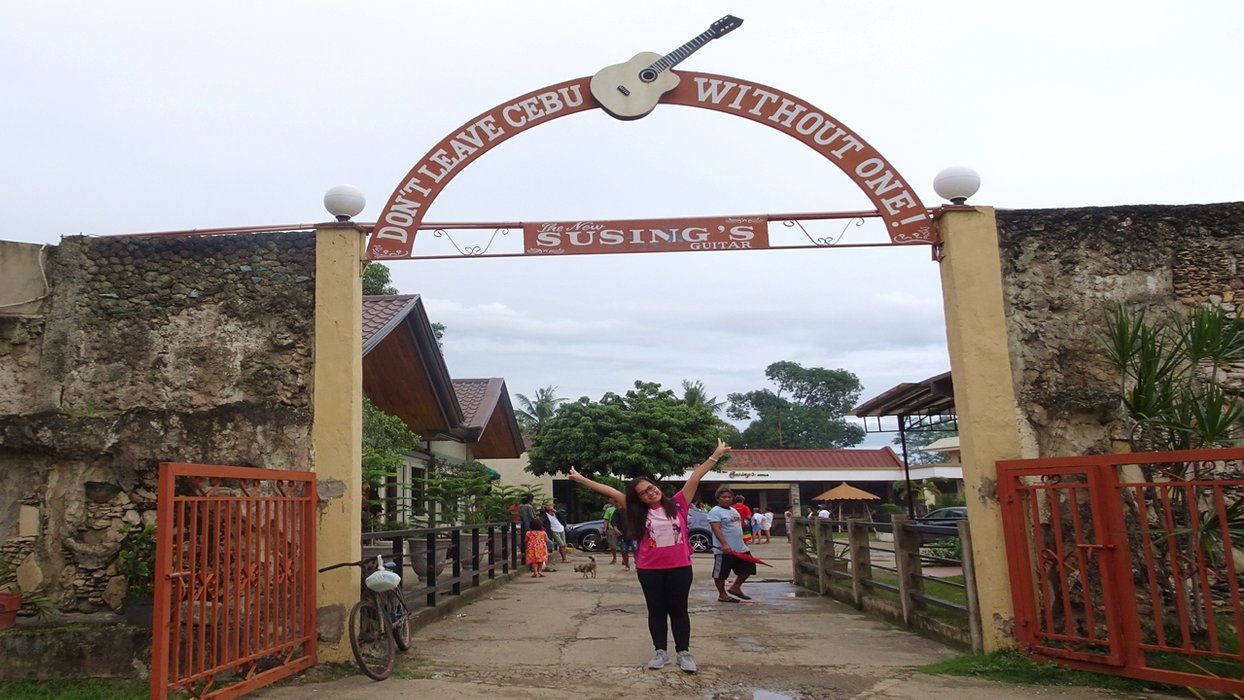 Susing's Guitar is not only showcasing the usual guitars that we see in malls and other music shops. I was really amazed as to the unique instruments they have produced that are made from mango wood, coconut shells, mahogany, and many more!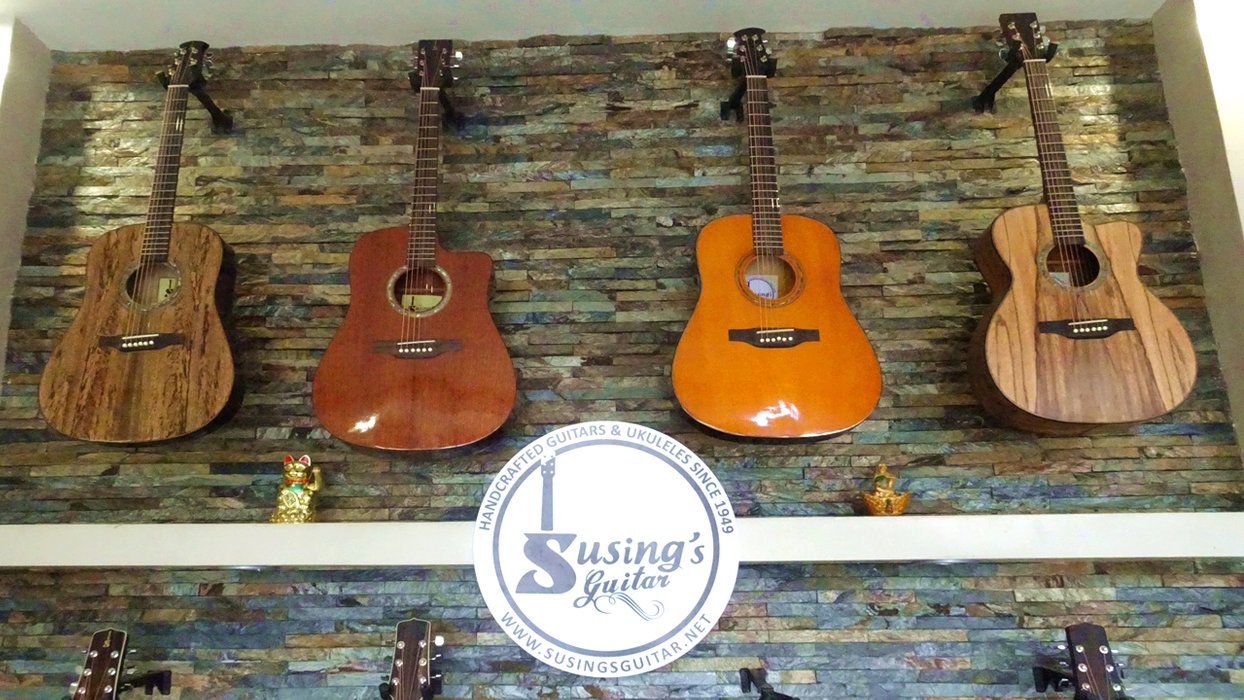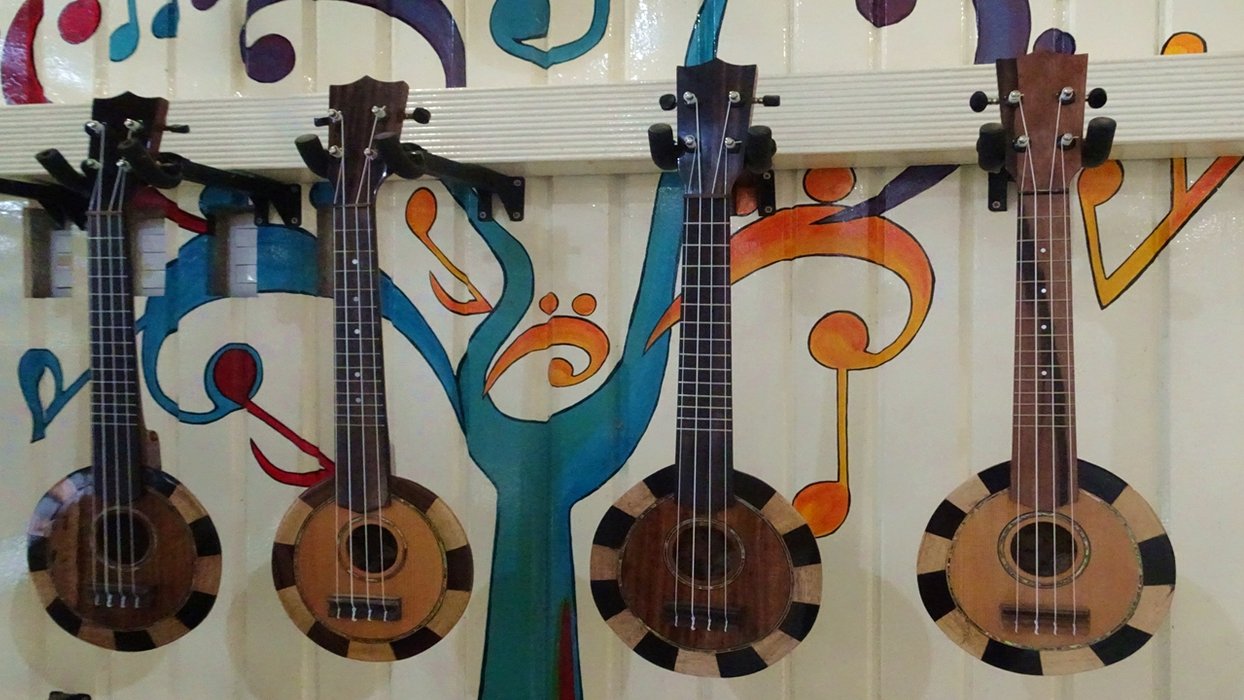 Of course, I would not leave the place without buying one. And I was able to find one in Jerry's Guitars. I bought a ukulele made from mahogany for Php 700 (more or less 14 USD). If you are on a budget, you can find cheaper guitars and other stringed-instruments in Jerry's guitars.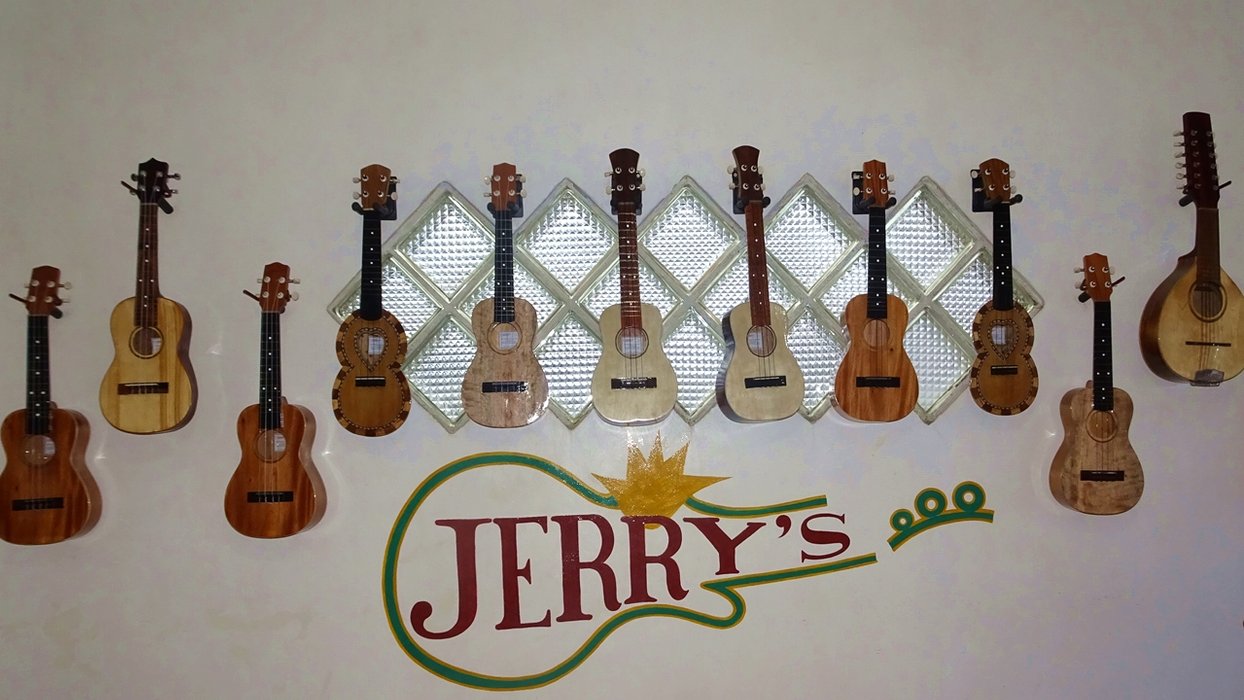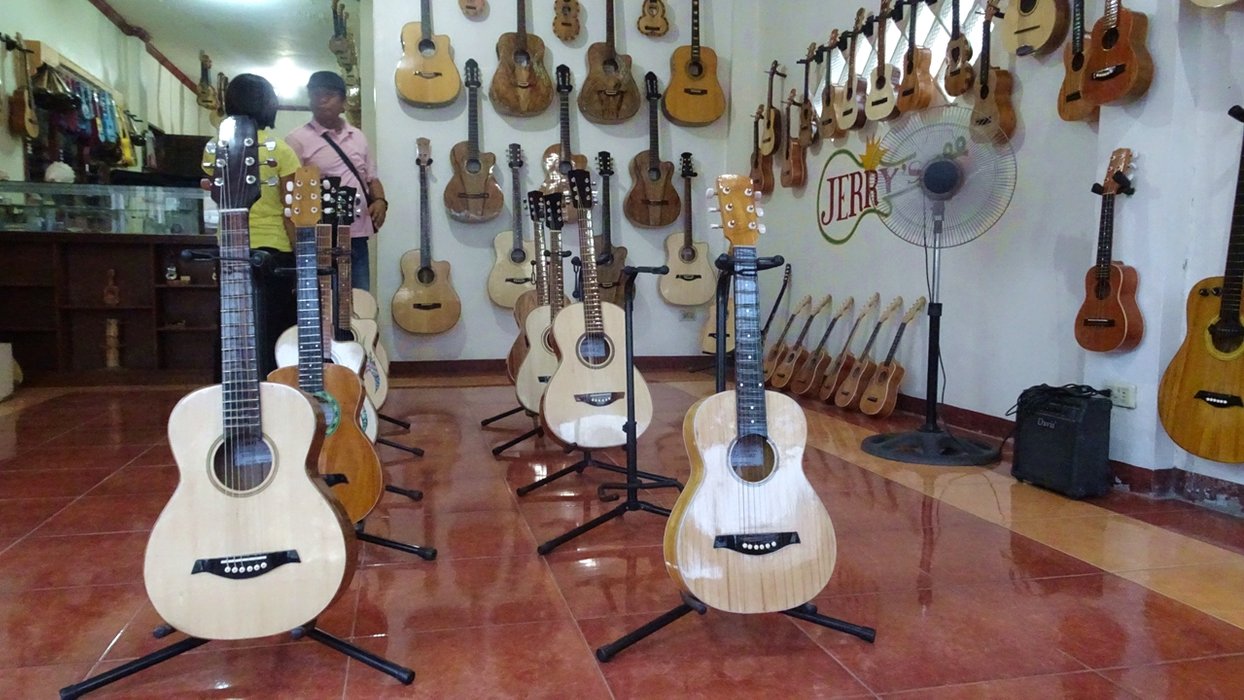 Indeed, it was a fun jamming moment with my brothers. My brothers are music enthusiasts and they enjoyed seeing how the guitars are crafted and they were able to play some of them, I knew they were thrilled!