There is something magical from the hidden. There is a different fulfillment when you become one with nature. I had proven this a lot of times in my travels. The more I get to expose myself with nature, the more I want to do this over and over again.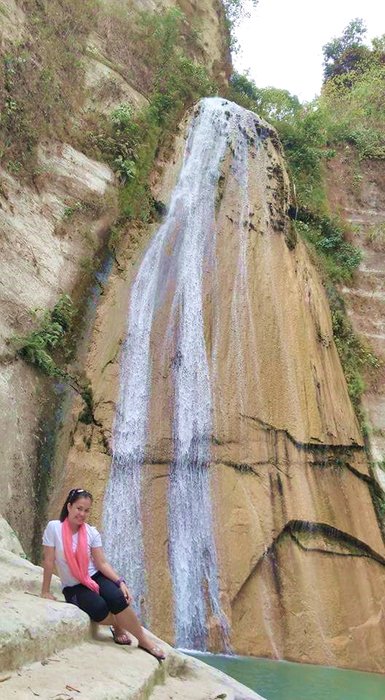 In this adventure, we chased three of the most beautiful waterfalls in Cebu, Philippines. It was at this moment where I realized that there are still a lot of wonders that Cebu has to showcase. These waterfalls are found in Samboan which is more or less four hours from Cebu City.
We convened at the Cebu South Bus Terminal at around 3:00 am. It may be a long trip but our four-hour travel gave us the chance to rest and gain more energy for our "chasing waterfalls" adventure.
We arrived at the Samboan market at around 7:00 am. After eating our breakfast, we rented two motorcycles (2 people can ride per motorcycle) as our service vehicle for the whole day. Then, we immediately proceeded to our first stop, the Dau Falls in Barangay Suba.
The Dau Falls is the highest waterfall in Samboan with a height of more or less 100 feet. But before we get to this captivating waterfall, we have to endure a more or less 45-minute hike from the jump-off point. We have to pass through the bamboo bridge, climb slippery boulders, walk in riverbanks, and walk through the green canyon. Hiking under the scorching heat of the sun was exhausting but the green plants and trees provided us comfort.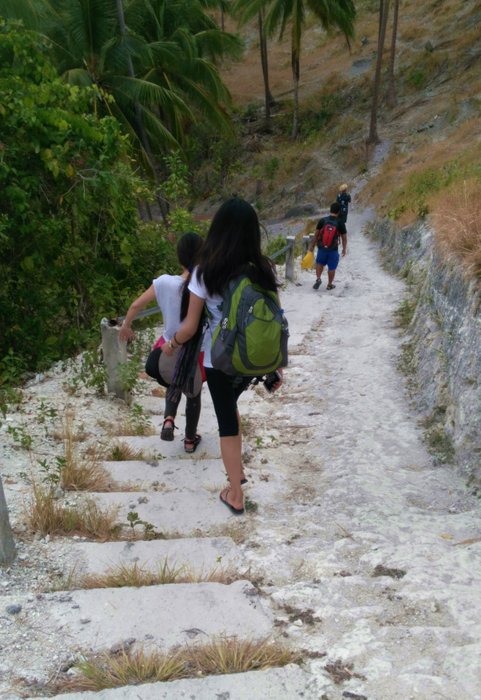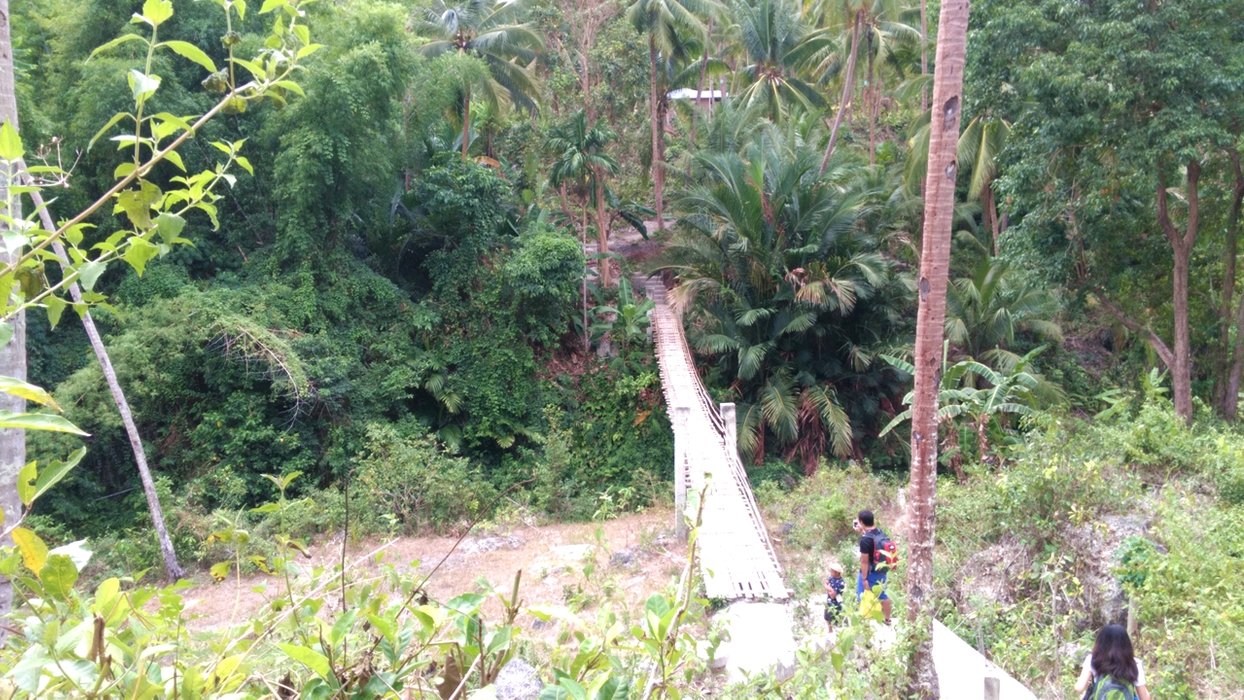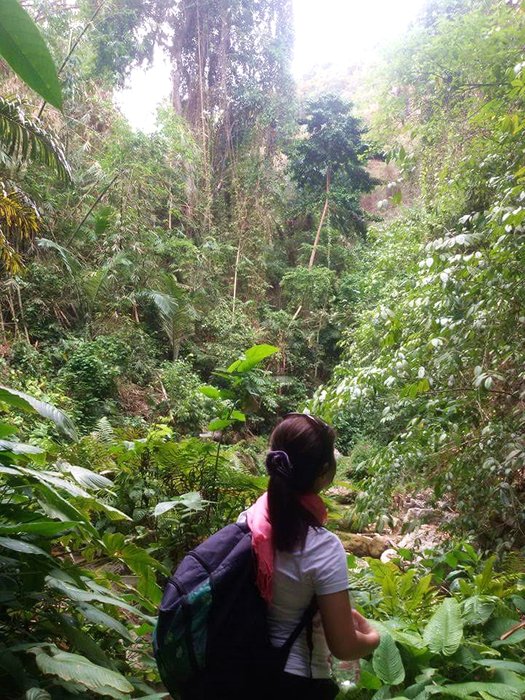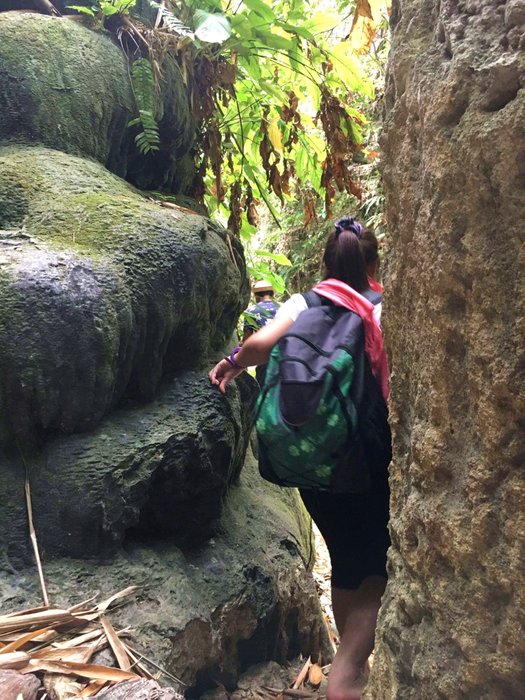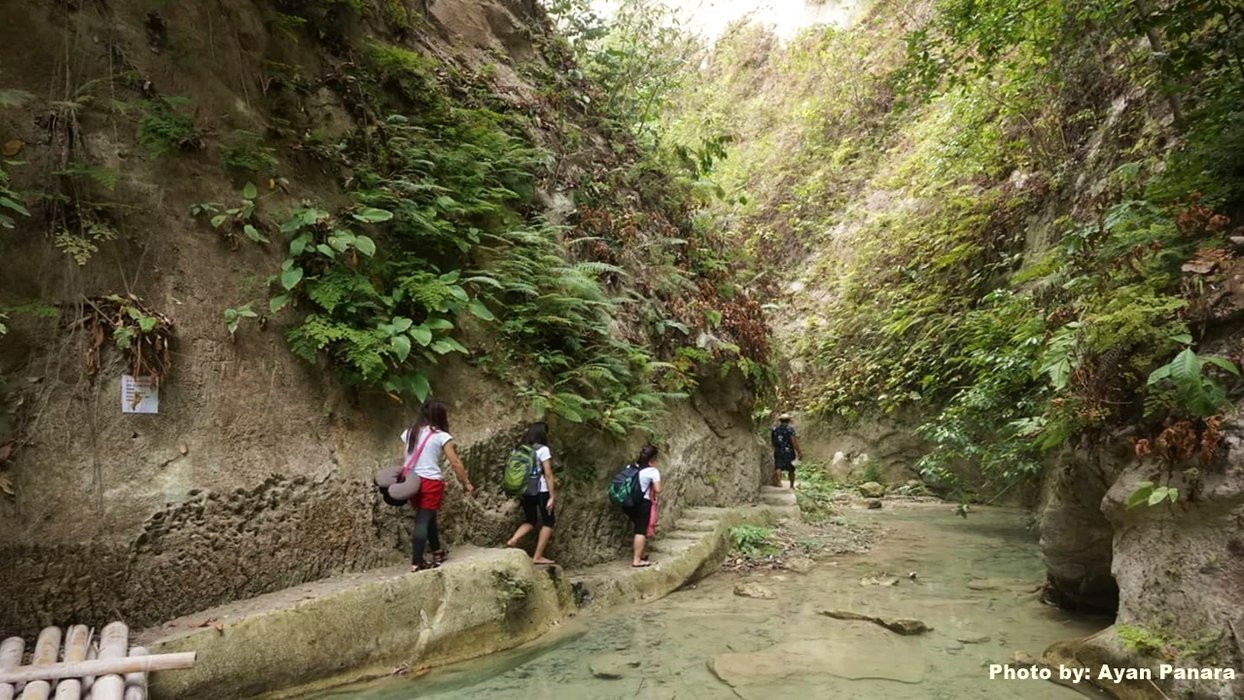 Our breath-taking hike was paid off when we saw the Dau Falls. There was this spark in my eyes when I saw the falls and I could not resist but to take a dip at the waterfalls' pool.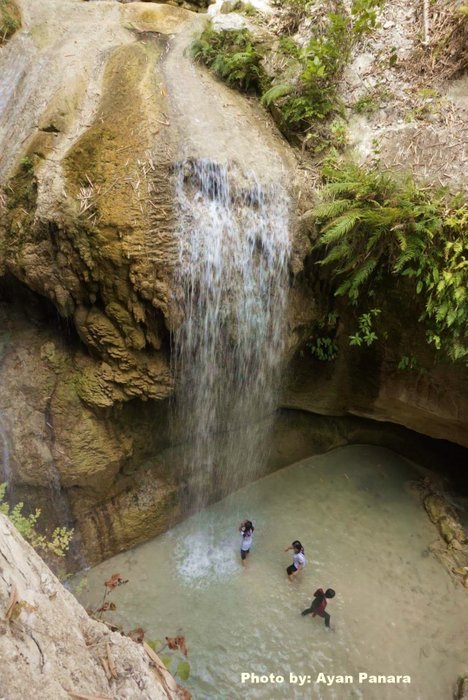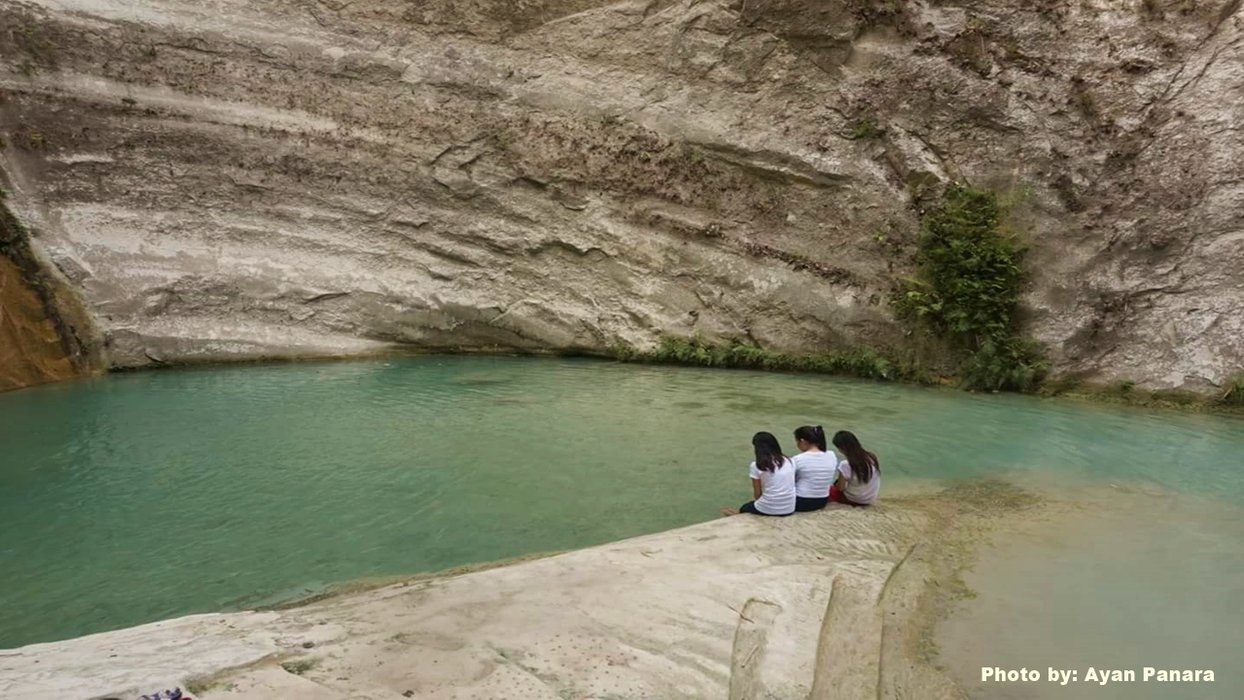 Our next stop was the Binalayan Hidden Falls or known as the triple-drop falls (called such because of the three individual water simultaneously dropping into a pool). Unlike the Dau Falls, going to the Binalayan Hidden Falls has an easier trail and it will only take you more or less 20 minutes.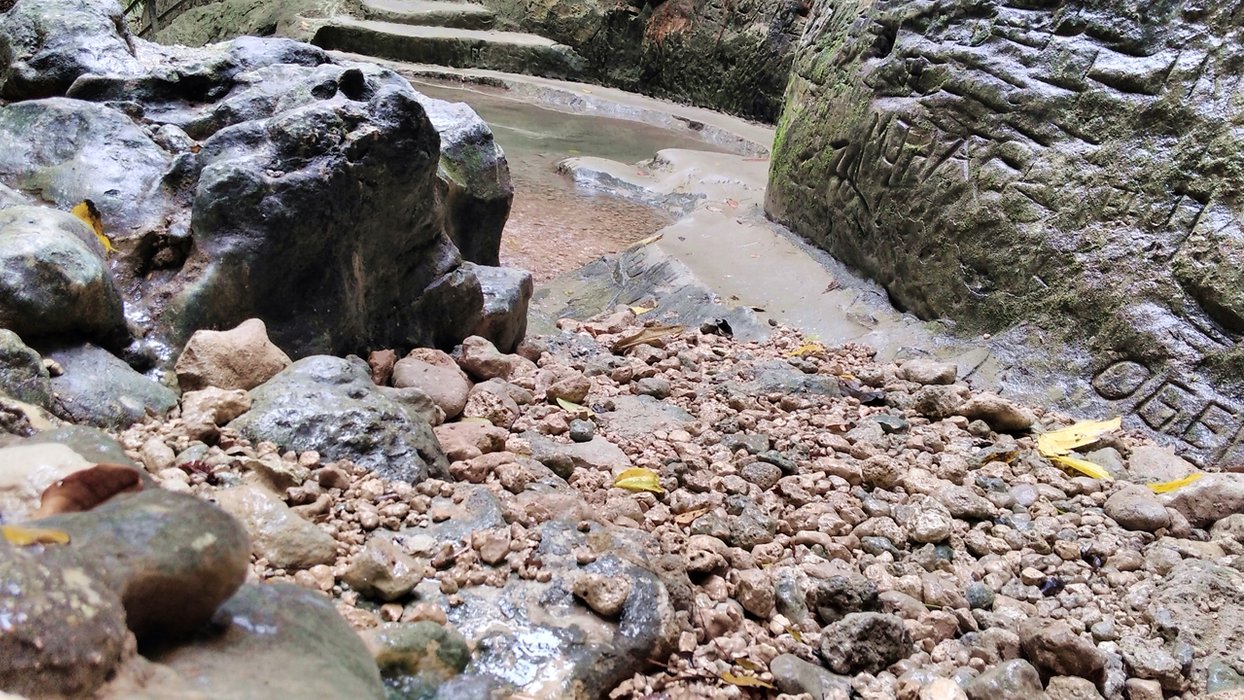 We passed through a small waterfall which they call as the Adidas waterfall. And played with the tire swing to give us more energy.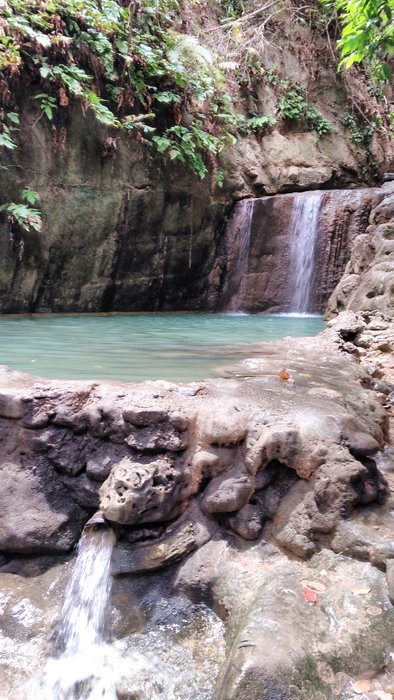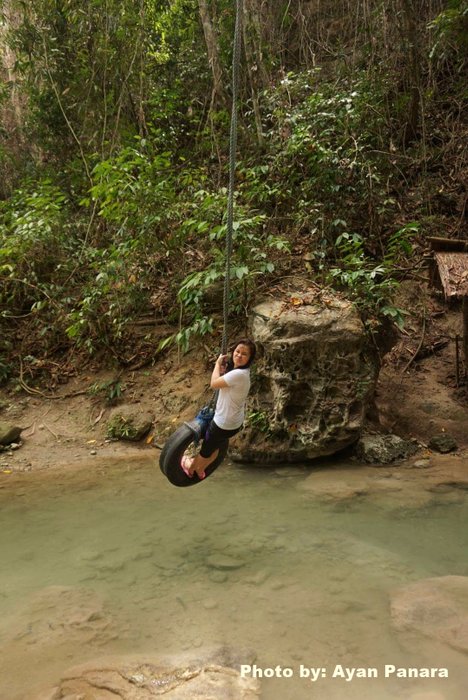 The Binalayan Hidden Falls is known for cliff jumping. Brave souls climb up and jump to the 8-ft deep waterfalls pool. I didn't dare jump because I am too clumsy, I might have a wrong fall and hurt myself. But my friends were so brave that they tried the cliff jump.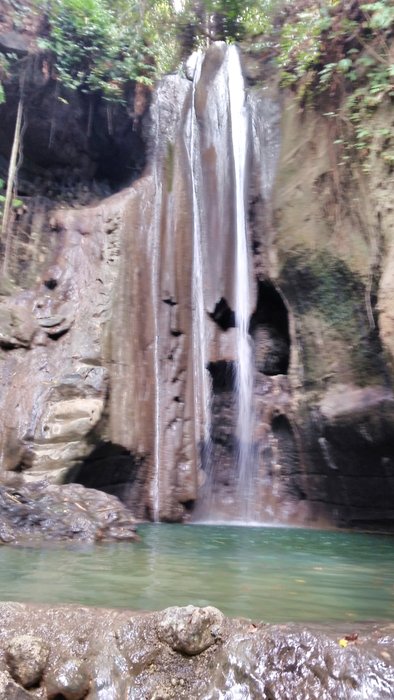 Our last stop was the Aguinid Falls. This, for me, was the difficult one because it is a multi-tiered fall plus what makes it more difficult to climb to the higher tiers was that you are going against the flow the water.
At first, I thought it was a piece of cake. But when we reached Tier 2 going to Tier 5, it was a different story already. We have to climb the tall rocks carefully and make sure that we are stepping on the right trail, otherwise, we will fall to the big rocks and deep water and injure ourselves. Honestly, I was nervous and I didn't want to finish the trail because I thought it was a risk for my life. But, my colleagues' courage made me realized that I have to be brave as well and reach the finish line.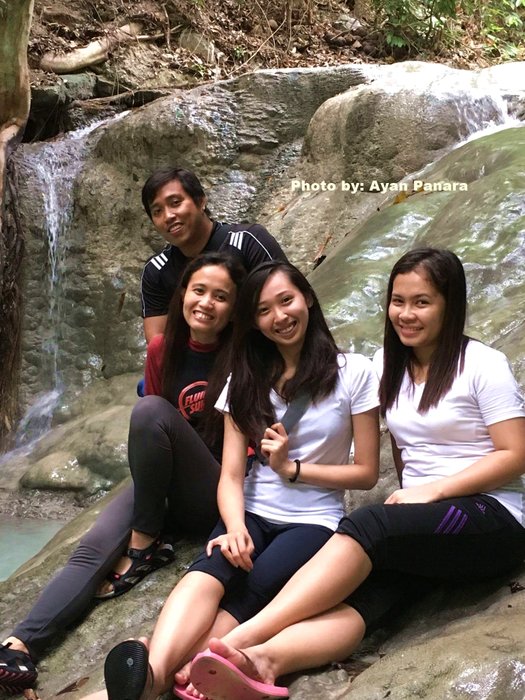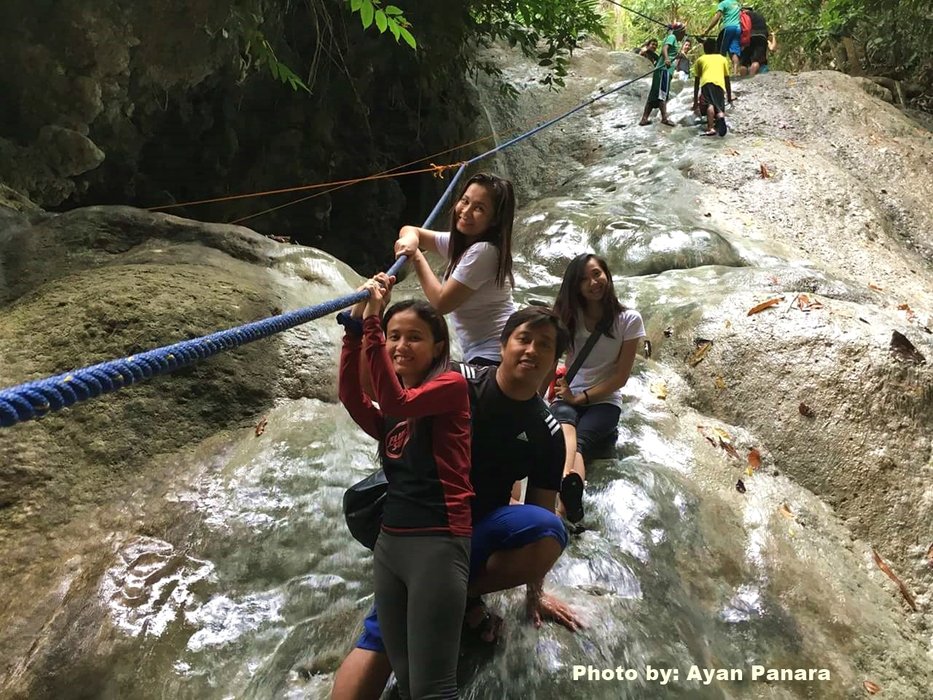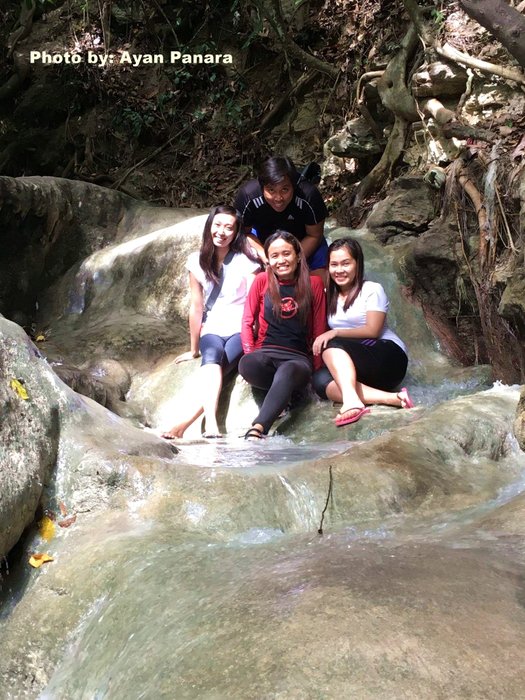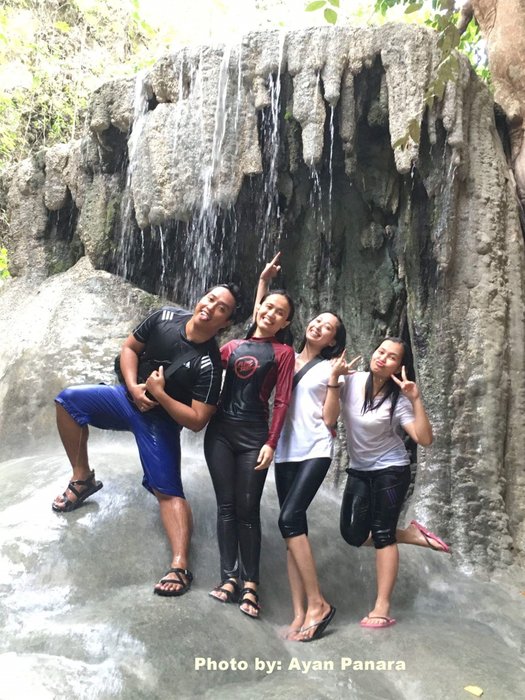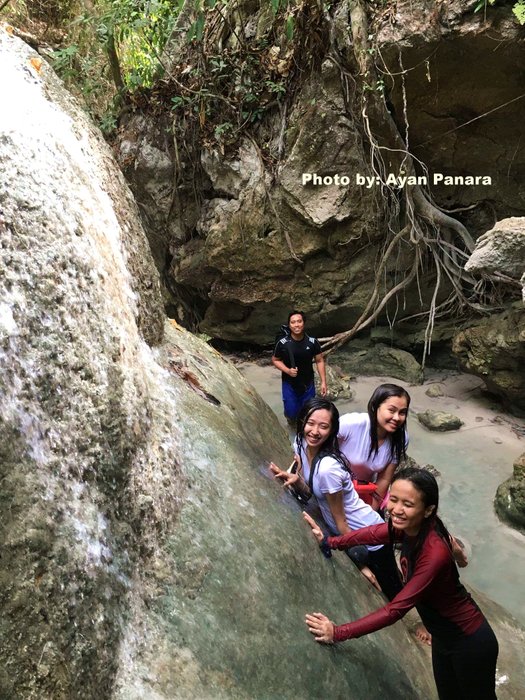 It was rewarding to have reached the last Tier. We managed to reach the top. We stayed for quite a while and enjoyed the water.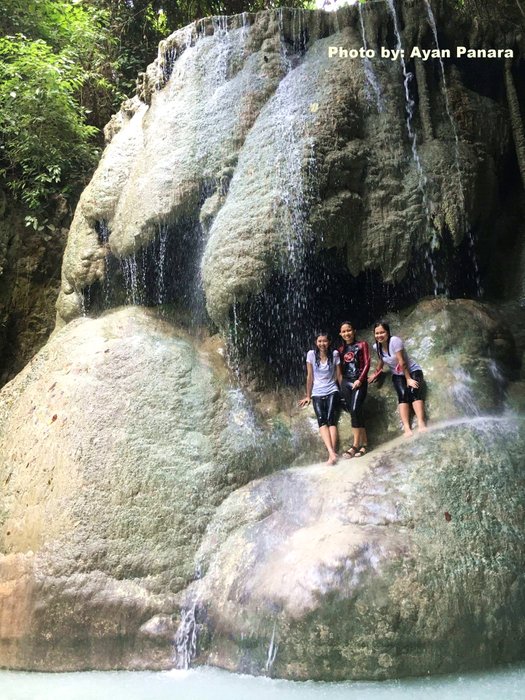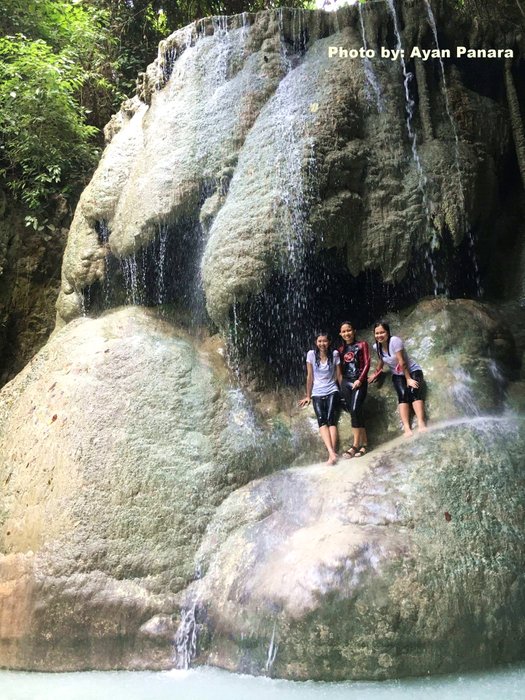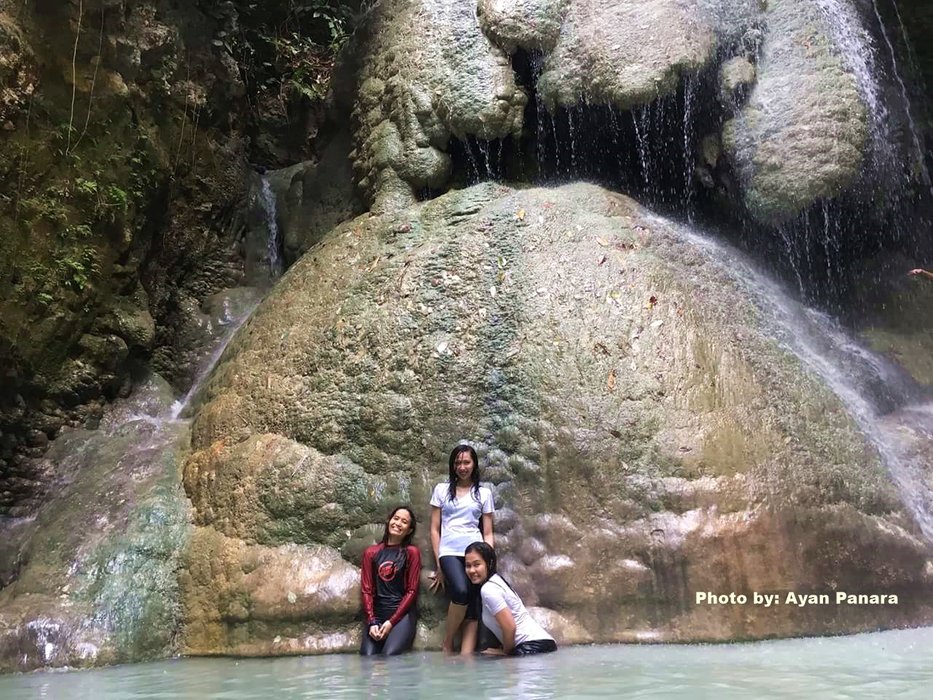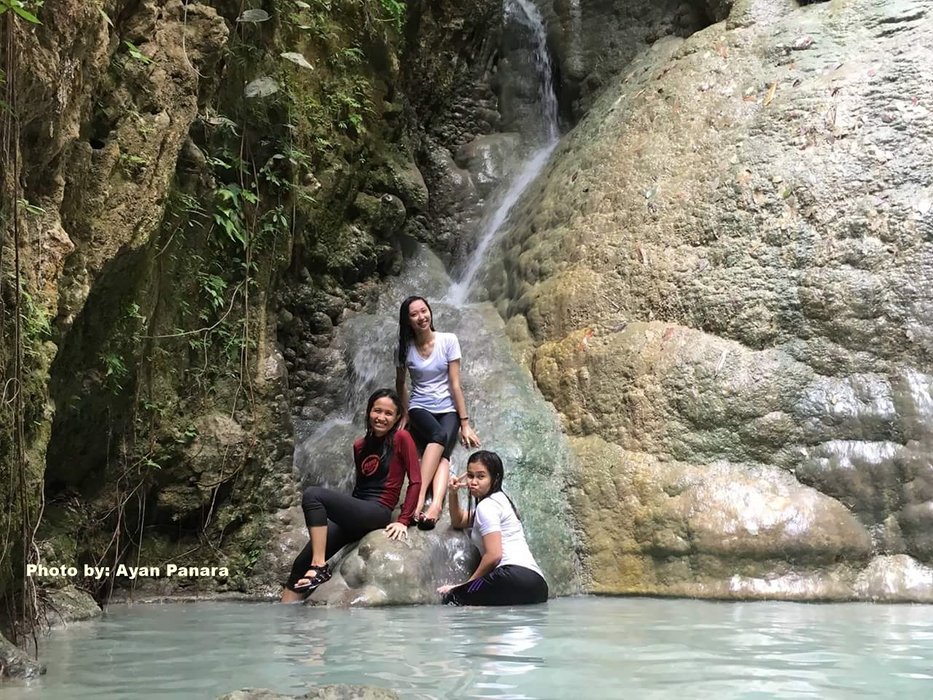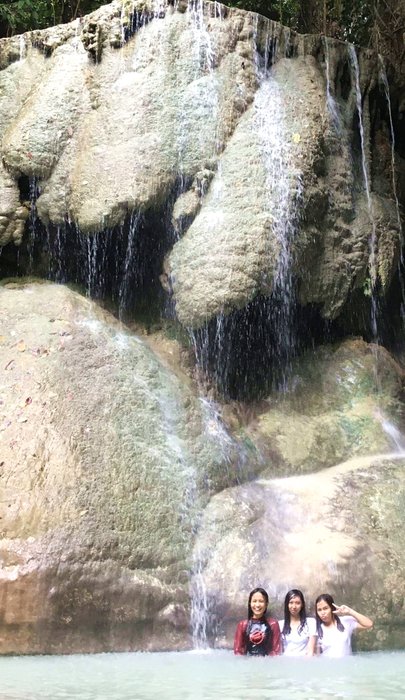 Conquering all those three waterfalls is an achievement. God's grandeur always amazes me.