More than 300 years, the Philippines was under the Spanish colonization. It started when Ferdinand Magellan discovered the country in 1521.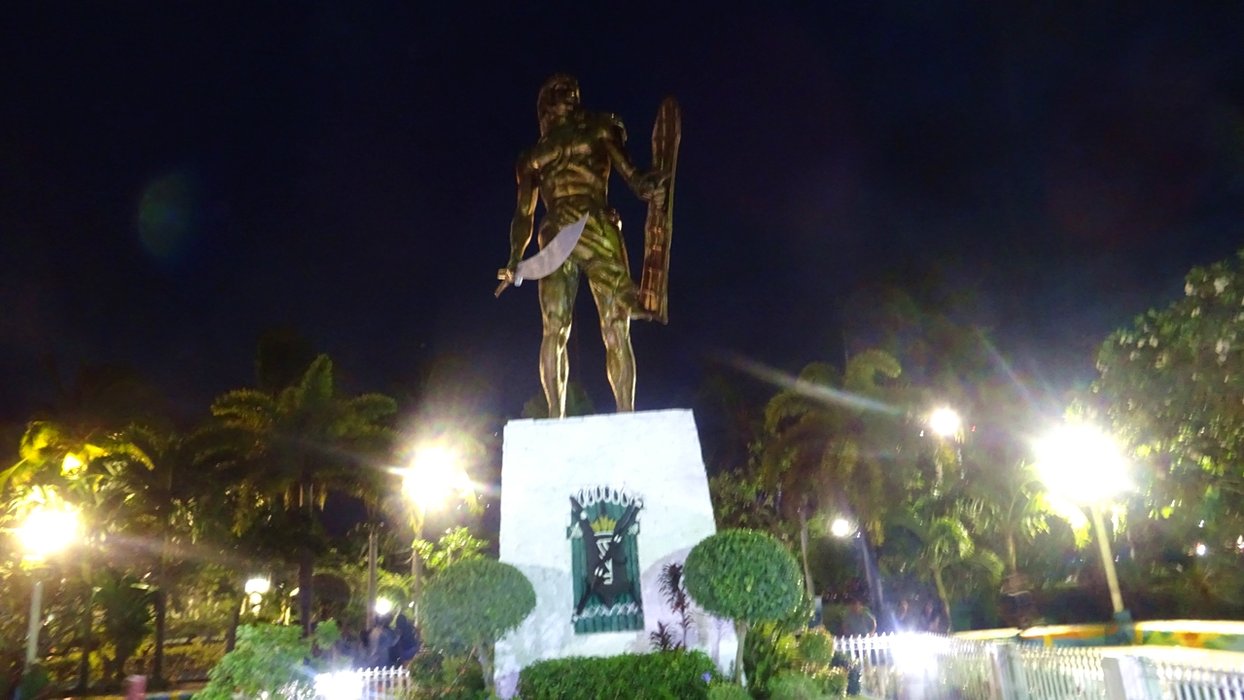 Ferdinand Magellan a Portuguese, lead the Spanish expedition. They were sent by King Charles I to find some spices needed by the Europeans to spice and preserve foods. The expedition led to the discovery of Philippine archipelago. Magellan and Spaniards landed in Homonhon. There he befriended Rajah Kulambo, the chieftain of Limasawa. Rajah Kulambo led the Spaniards to Cebu.
Magellan found allies in Cebu and one of whom was Rajah Humabon. Rajah Humabon, together with his family, was converted to the Catholic faith. Rajah Humabon ordered all the chiefs in Cebu to support Magellan including their conversion to Catholicism. All chiefs except Datu Lapu-Lapu followed Rajah Humabon's order.
Because of Datu Lapu-Lapu's disobedience, Rajah Humabon and Datu Zula urged Magellan to force Lapu-Lapu to follow Humabon's order. Magellan sailed to Mactan with 48 armed men. They had swords, axes, crossbows and guns. The Spaniards had difficulties reaching the shore. Lapu-Lapu and his men waited for the Spaniards and were ready for the battle.
While the Spaniards were coming nearer, the warriors of Lapu-Lapu rained arrows against them. This was the beginning of the battle. Magellan commanded his men to burn the houses of the natives which made them more furious and fought harder against the Spaniards.
Magellan's leg was shot and his armed were wounded and killed. Upon seeing their leader was killed, the Spaniards went back to their boats leaving Magellan. The Spaniards did not triumph in their invasion.
The death of Magellan and the downfall of the Spaniards are already a part of the Philippines history which is better known as the Battle of Mactan.
To commemorate the historic Battle of Mactan last April 27, 1521, the Mactan Shrine located in Barangay Mactan, Lapu-Lapu City, Cebu, Philippines, was built. This contains the Lapu Lapu Shrine and the Magellan Shrine. It was believed that the Mactan Shrine is the actual location of the battle.
Lapu-Lapu Shrine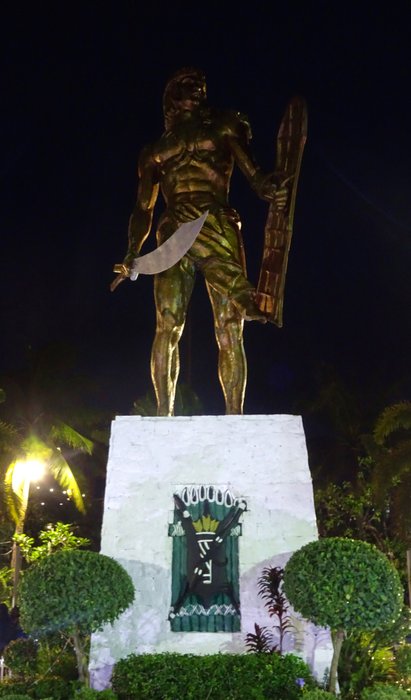 Magellan Shrine