The name speaks of itself. The Enchanted River of Surigao del Sur, Mindanao, Philippines is truly enchanting and mysterious. Enchanting because of its blue and crystal clear waters and mysterious because of the story behind this river.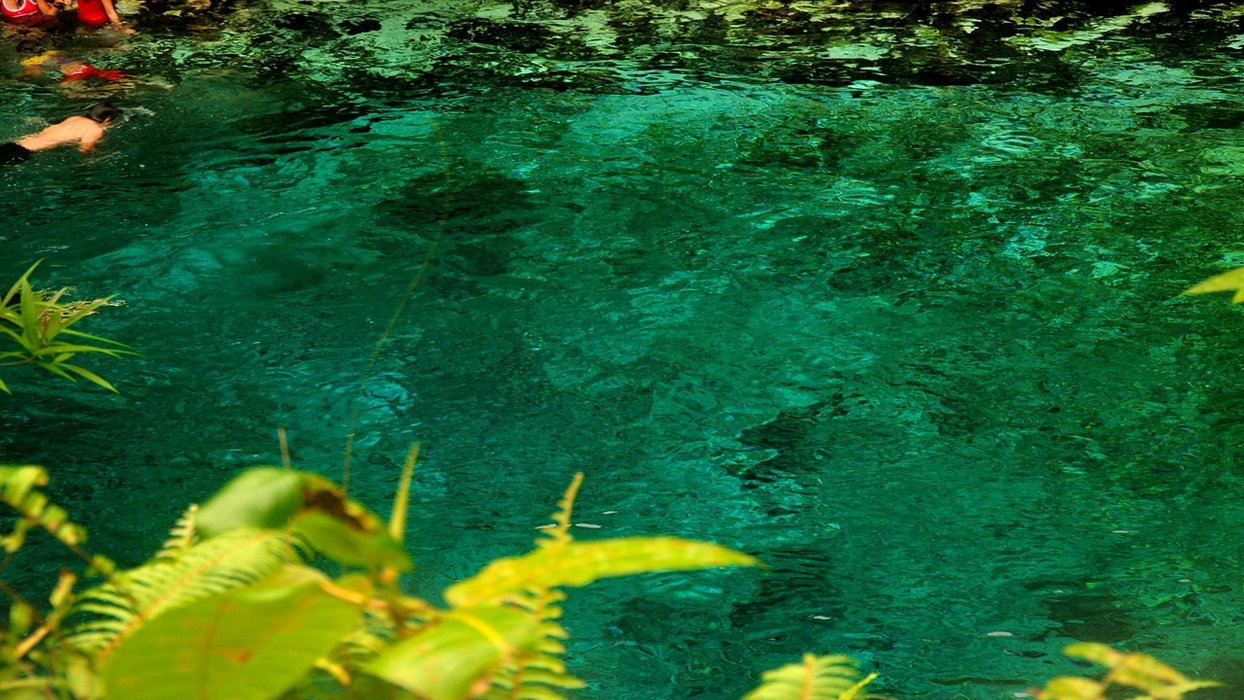 Nobody knows where the water of the river comes from. People are speculating if it is spring or if the water came from the sea. With the clear water, you can see what's underneath, yet nobody has ever tried reaching the deepest end of the river. Many divers have attempted to explore the deepest of the Enchanted River but nobody had successfully reached the end.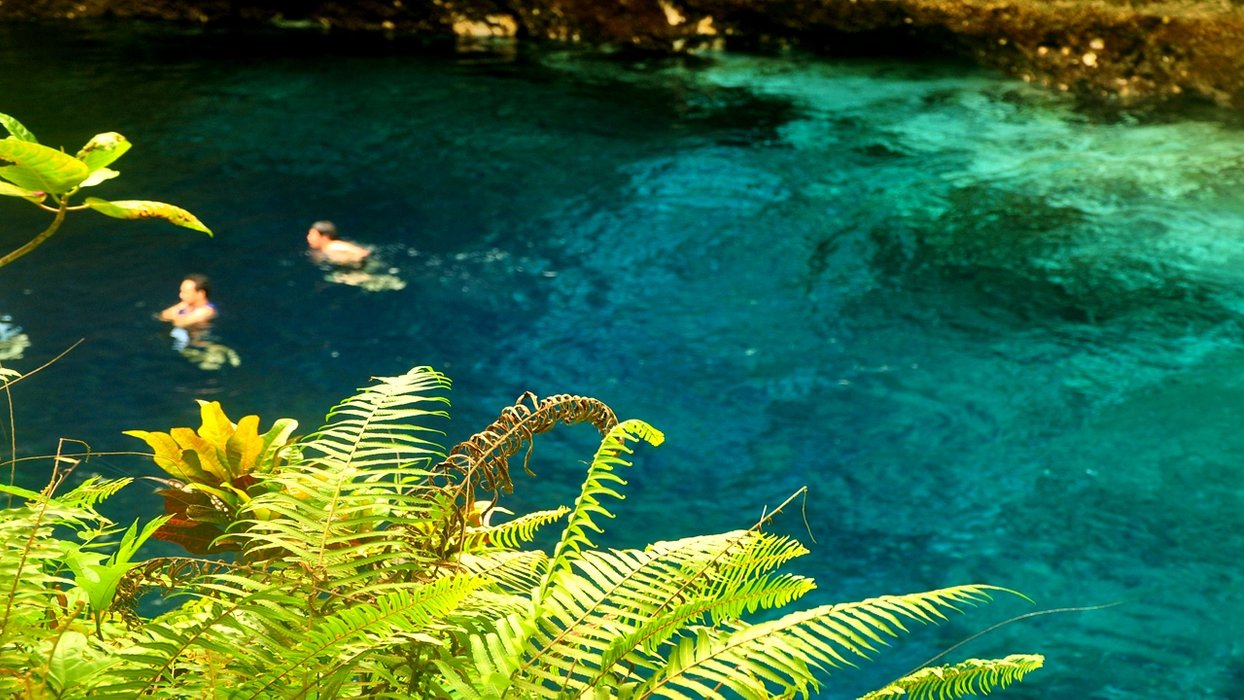 Another mystery of the river is the various fishes coming out during 12noon which they call as their feeding time. The caretaker of the Enchanted River will ring a bell signaling all the people to get out from the water to give way for the fishes. Then groups of fishes would come out from nowhere and feed on the food that the caretaker and tourists would throw into the river.
Of course, I would not leave the place without plunging into the water. Besides, the water is inviting, I can't resist! The cold and fresh water creeping into my skin energized me. I was a bit tired prior to swimming in the river but was alive when I dipped my tired body into the water.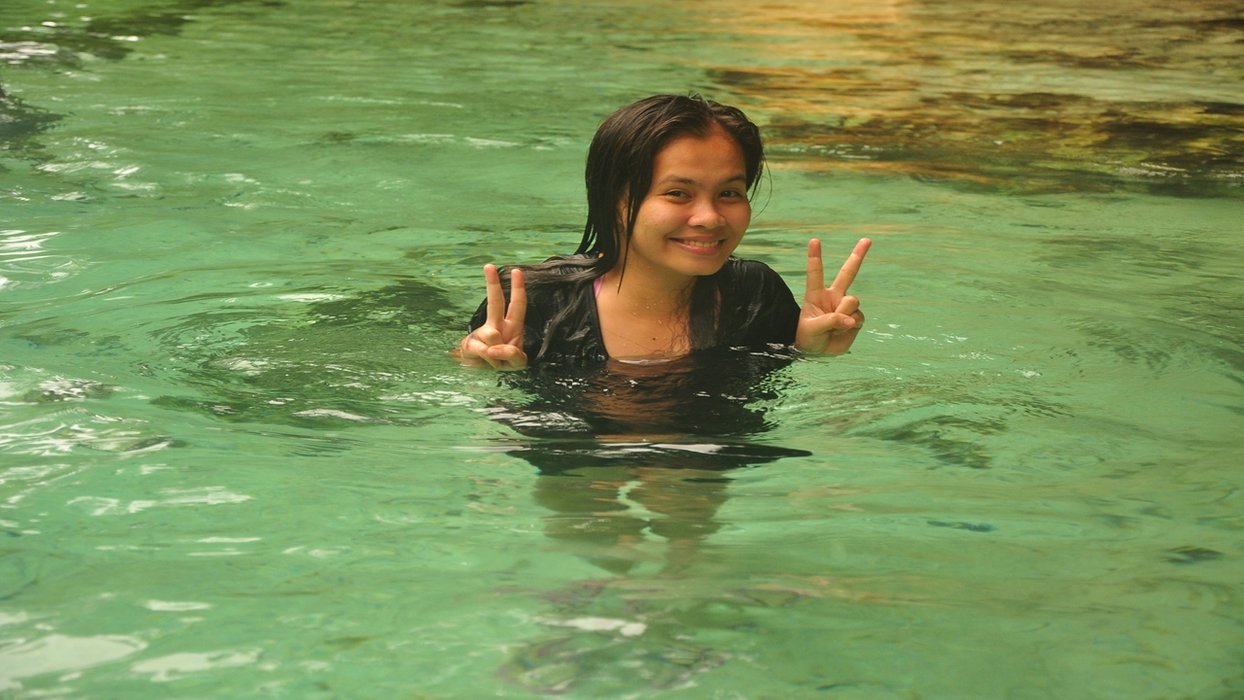 The Hinatuan Enchanted River is found between the boundaries of Barangay Talisay and Barangay Cambatong. To go to Hinatuan, you take a bus going to San Franz. From San Franz, take a bus going to Bislig or Mangagoy and tell you to drop off where you can ride a motorcycle to Hinatuan Enchanted River.
You have to visit the Enchanted River and discover the mysteries behind this body of water.