Once in Dahab, with me on a night dive, there was an amusing incident. I tried to dive every day after sunset, and almost every time I met squid. I spent almost all the time with them. But this time it was different. There were no squid and I began to look for new scenes.



I shot all sorts of corals and anemones. Then he suddenly found a tiny shrimp in a small purple sponge. I decided to remove them with a backlight through the wall of the sponge. I already tried to do this before, in Indonesia.

Lesson is not easy, it takes a lot of exercises with flares. Given that the shrimps were very tiny, about a few millimeters, then also with the macro lens. And at that moment when the process was in full swing, they started desperately to signal me from the darkness. Probably found something interesting. But I stoically ignored this, trying to focus on the shooting. After spending another 20-30 minutes in this place, I swam further, not particularly pleased with the result.

Not finding interesting goals for shooting, and I settled in the corner of the reef, photograph the textures of corals. Suddenly I feel - someone is holding me by the flipper. Well, okay, I think something was found again by someone from ours. But I do not turn around and continue to shoot. Again, someone is pushing my leg. Well, here I could not stand it turned, ready to express all that I think, and ... I saw a turtle that was arranged to lie down on my feet !!

With the show that I was surprised - it means nothing to say! But the turtle was also shocked by this scenario, seeing me right in front of the box and two sources of light)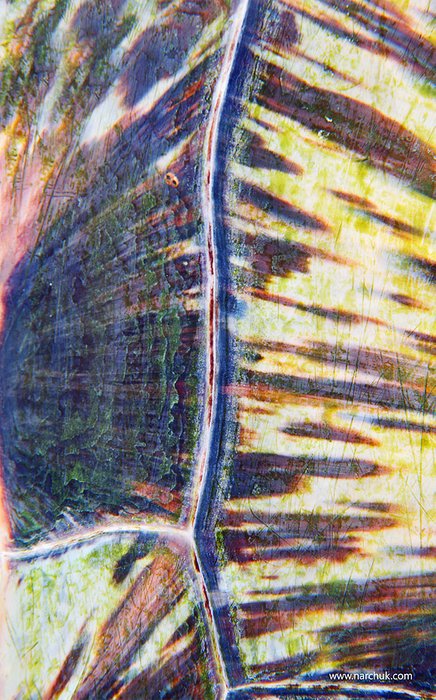 In general, the next few seconds we chaotically tried to sail away from each other for some distance. At the same time, I broke through, I laughed and could not stop the comic situation.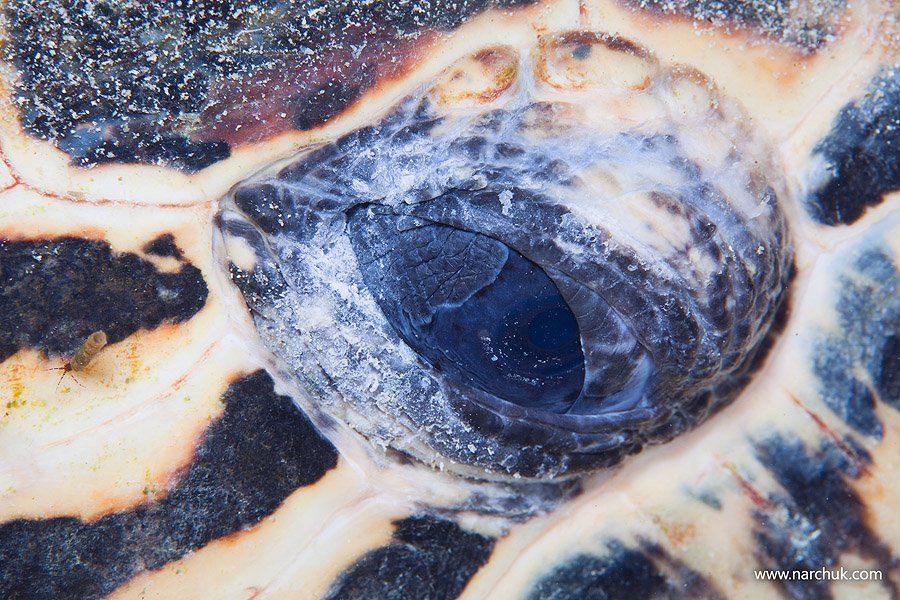 The tortoise sailed from me to a meter with a little and calmed down. We looked at each other again, I did a couple of shots and after that we started blurring about our business. She's looking for a place to sleep, I'm new objects for shooting. As it turned out - the first time when my friends called me, it's just wanted to show the turtle. And it turned out that she came to me herself)
The truth is that a wildlife photographer should not chase stories. You just have to wait. And the animals themselves will come to you.
------------------------
My equipment: Canon 5Dmk2 + Canon 15mm fish eye + Nexus underwater housing+ 2 Inon 240strobes.
More details about my underwater setup:
https://steemit.com/@narchuk/me-and-my-equipment
------------------------