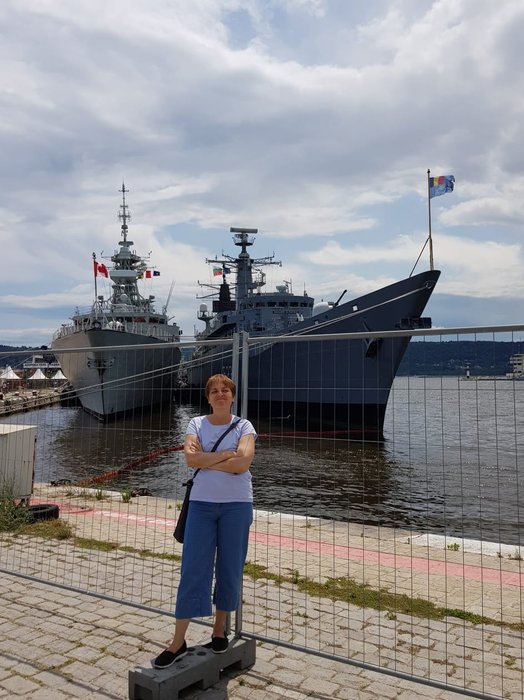 Me, posing in front of the military ships for #sublimesunday (hosted by @c0ff33a) and #beautifulsunday (hosted by @ace108)
Like I said in my actifit report, my friend and I took a long walk. We decided to head to the port, where there is a pedestrial zone. Restaurants and cafes form a line alongside the pier, but we aimed just to walk. Military ships from different countries have arrived for some common sort of exercises. They will be opened for public on Sunday, but my post actually is from Saturday walk. So, we could only see them from outside. There were Canadian, Romanian, Greek and Turkish ships at that time but there will be others included as I read in the news.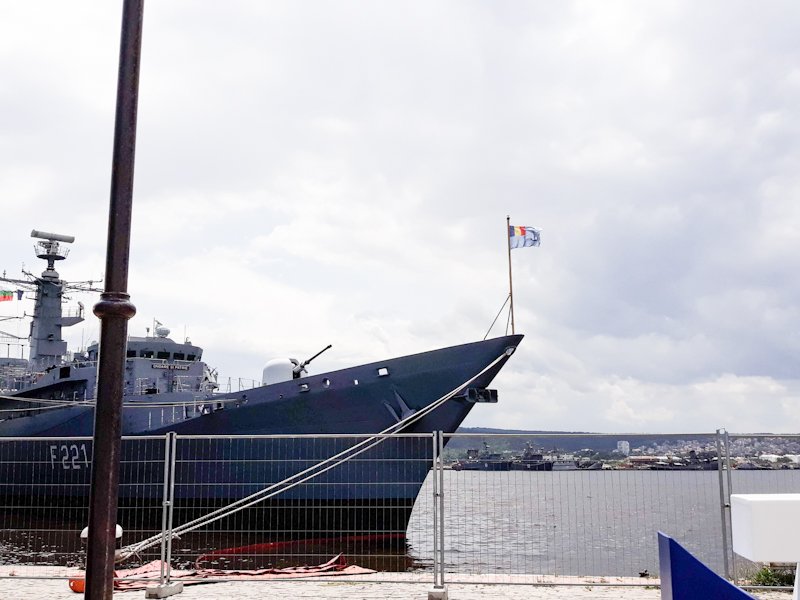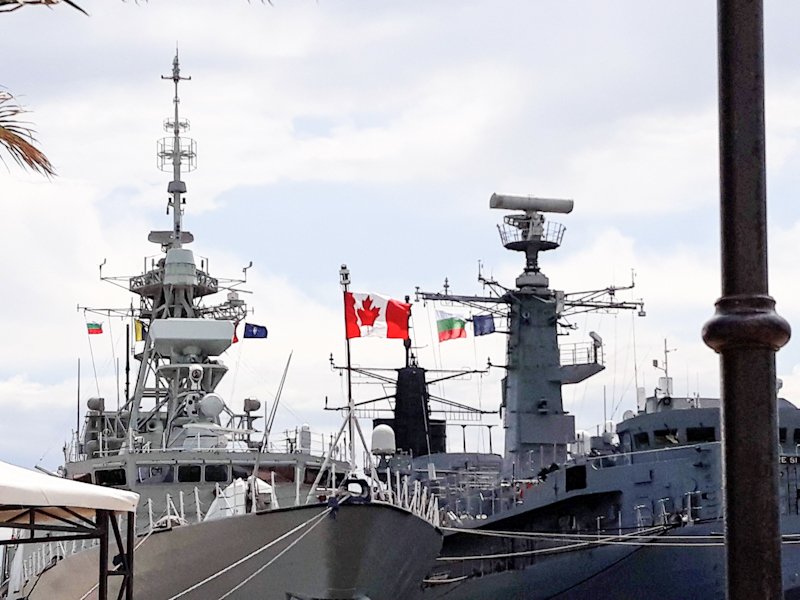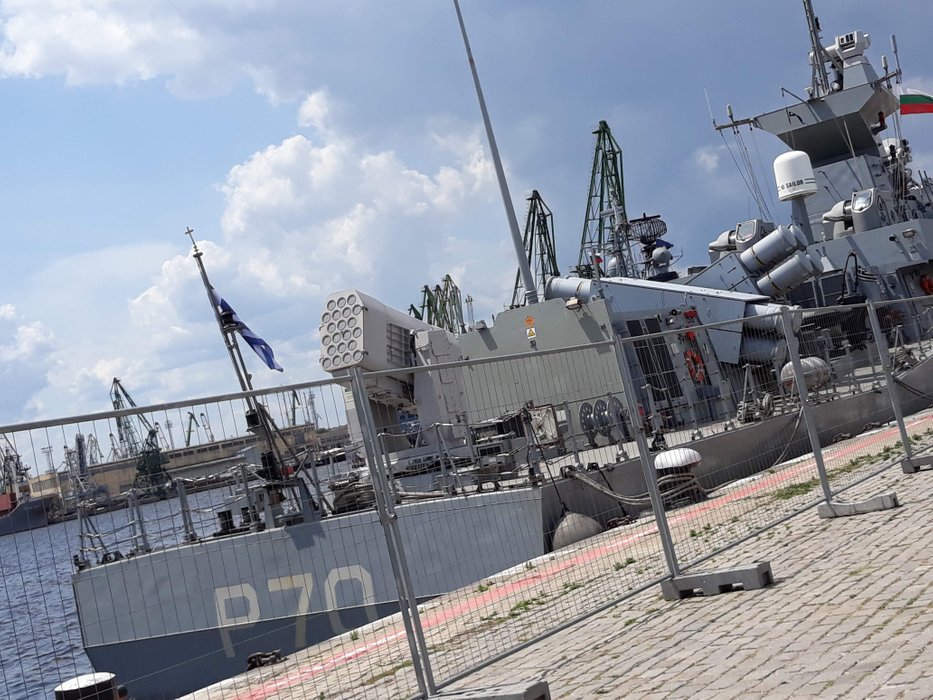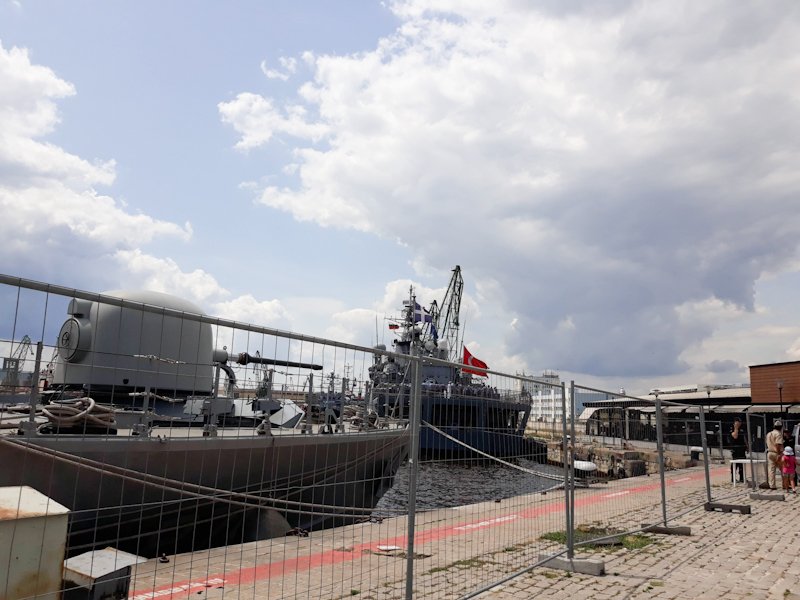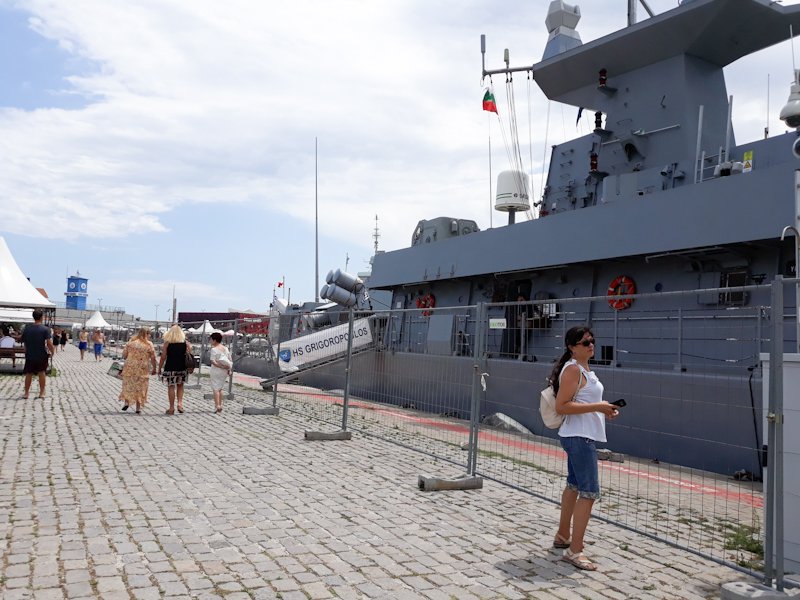 The port can be reached by car or on foot. We did the latter.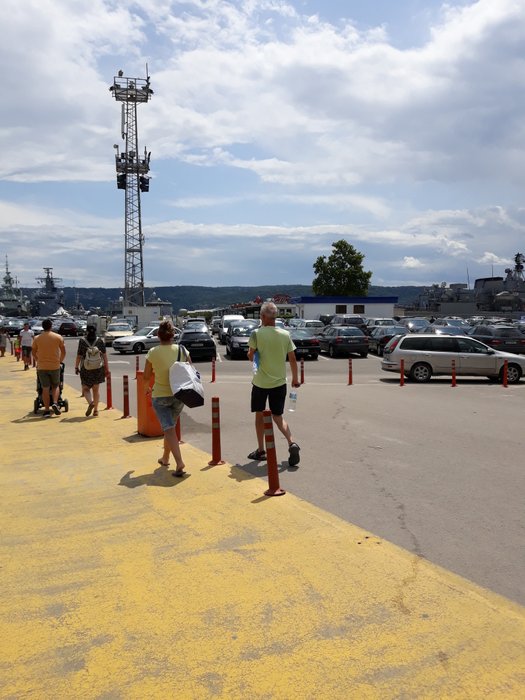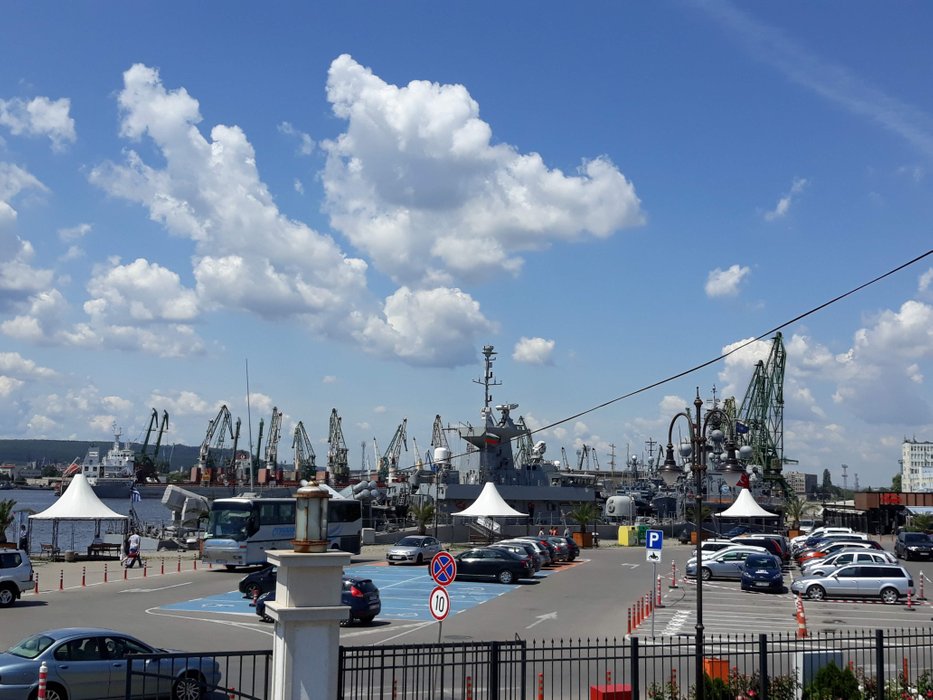 There one can spend the day walking, dining, watching the ships and yachts. The place is arranged with flower beds and palm trees.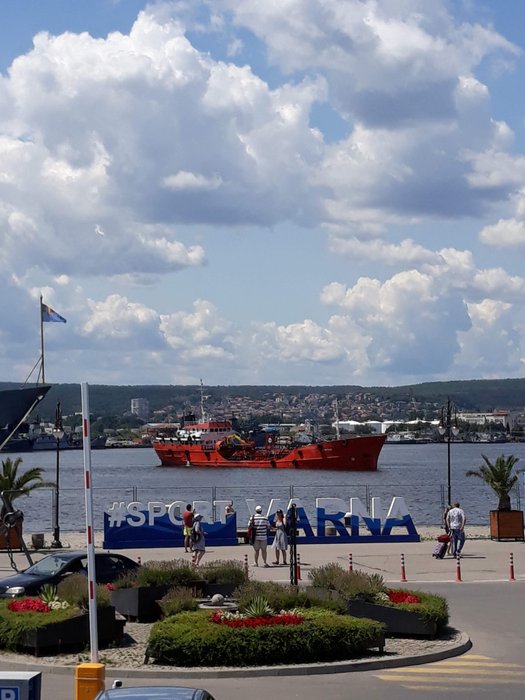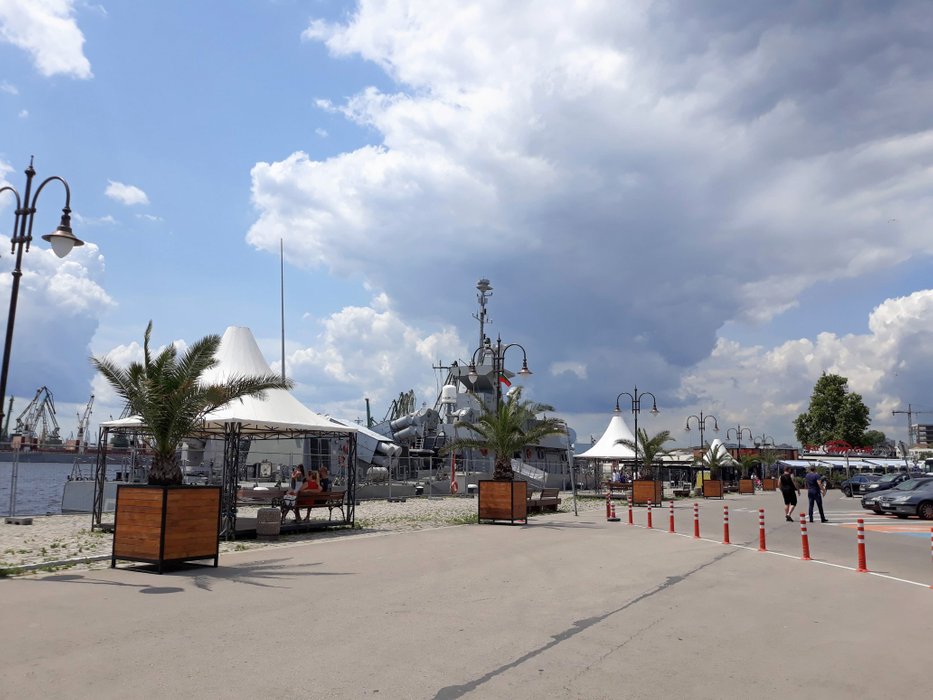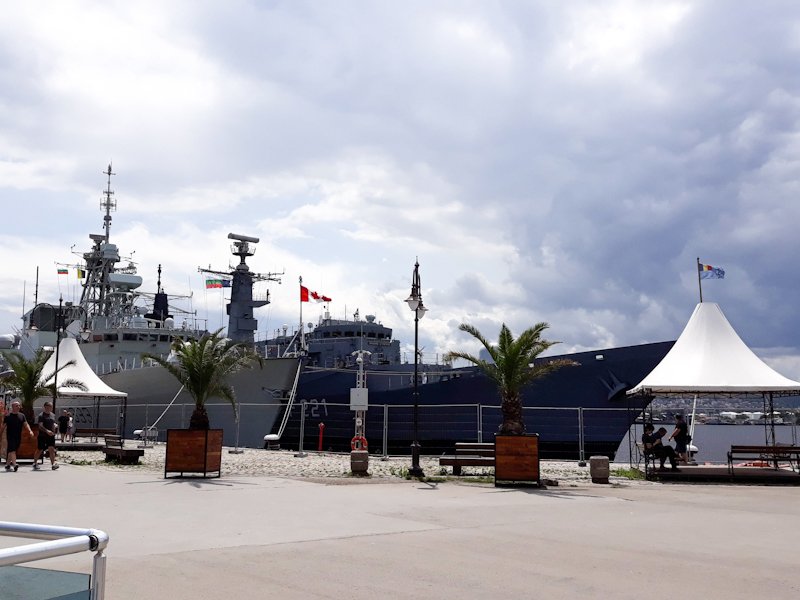 And the anchor from my Shadow post.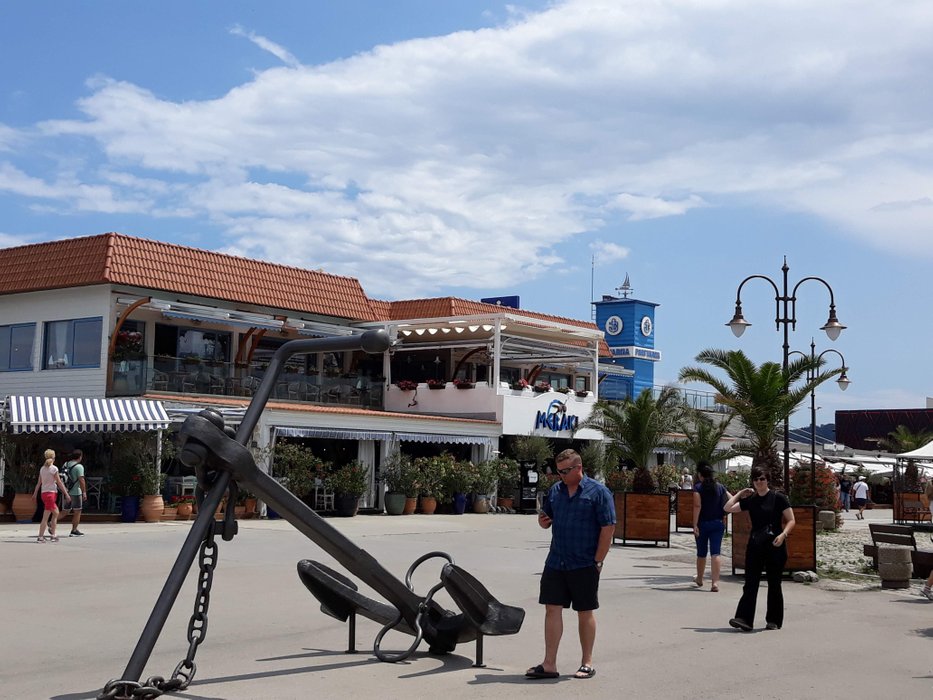 The walk is far from over. We went on the breakwater towards the lighthouse. At the beginning of the breakwater there is a statue called Expectation. The figures of a boy and a girl are looking at the sea and expecting their father to return home.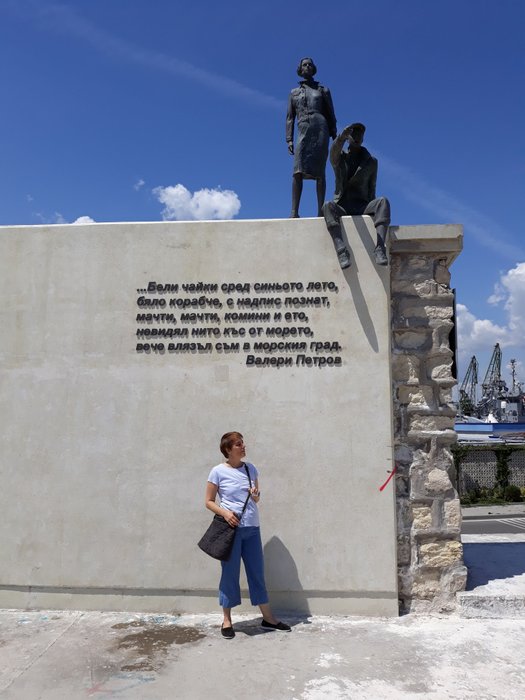 We got on top and walked further. The breeze from the sea cooled the air and we did not feel the heat.
What you see in the distance is my hometown Varna and the bay. The photos are not of a good quality, the phone camera is not good enough for distant images.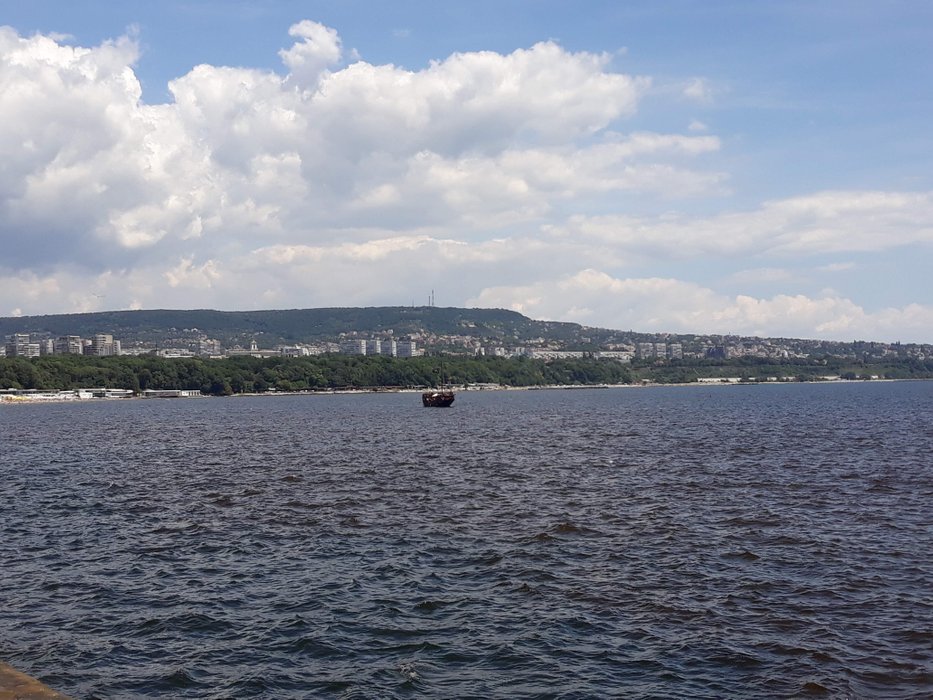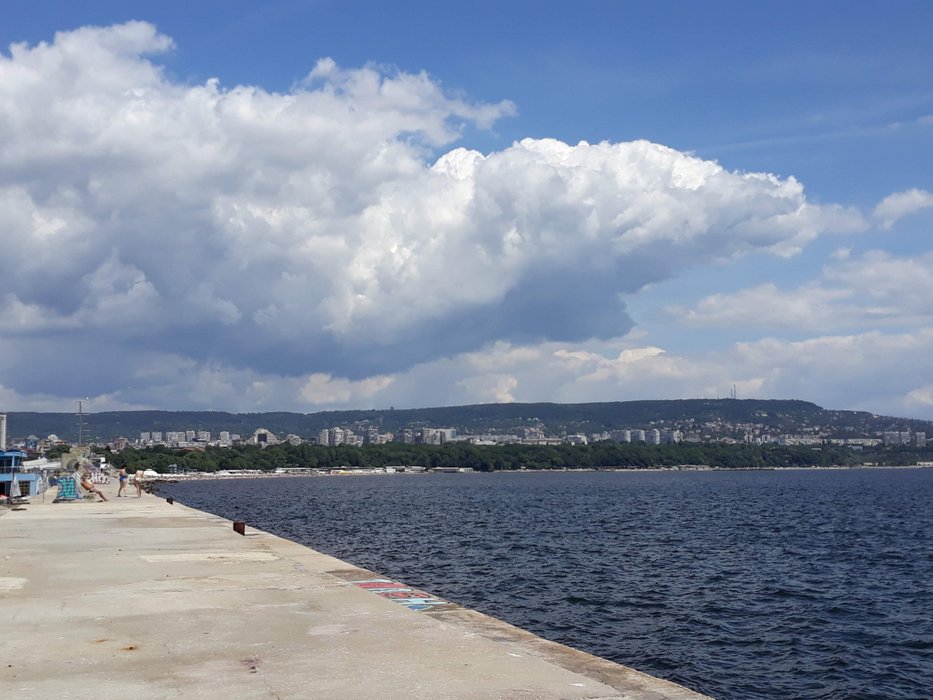 Pirate boat to entertain the tourists.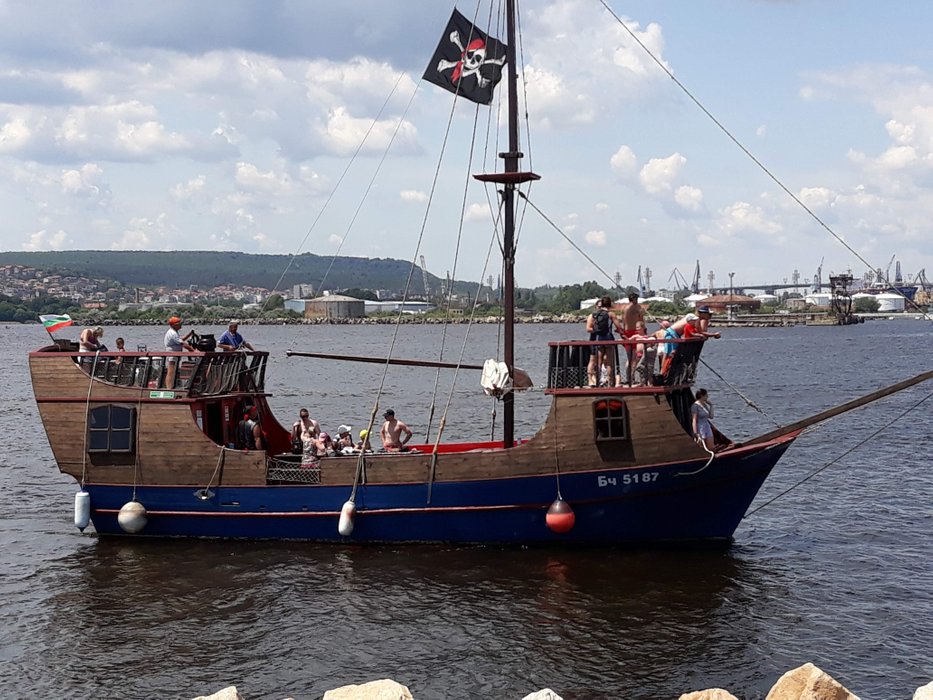 And many yachts. It was the start of Port Varna Regatta 2019.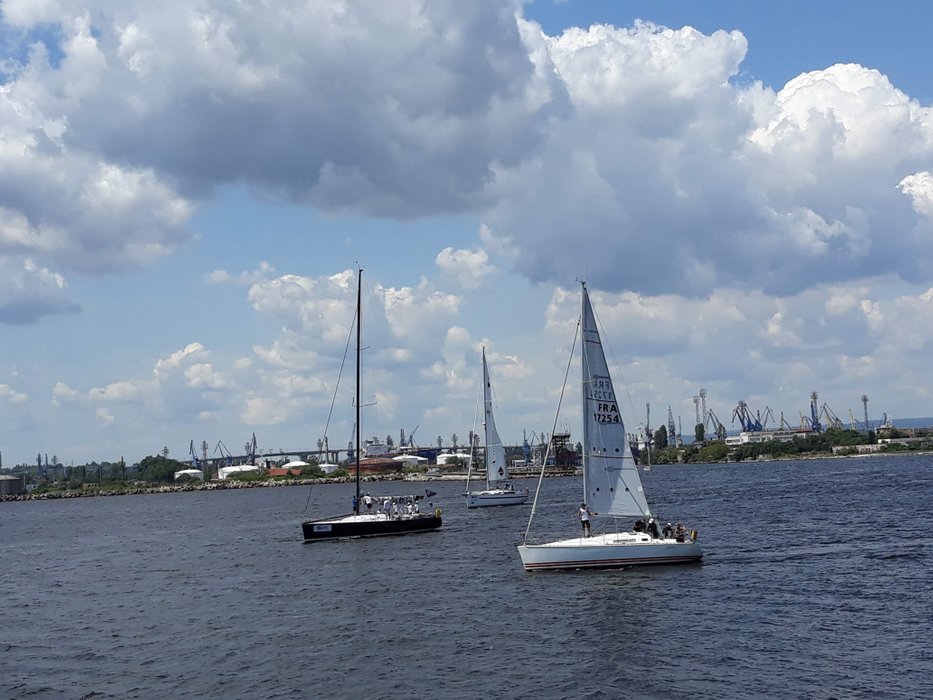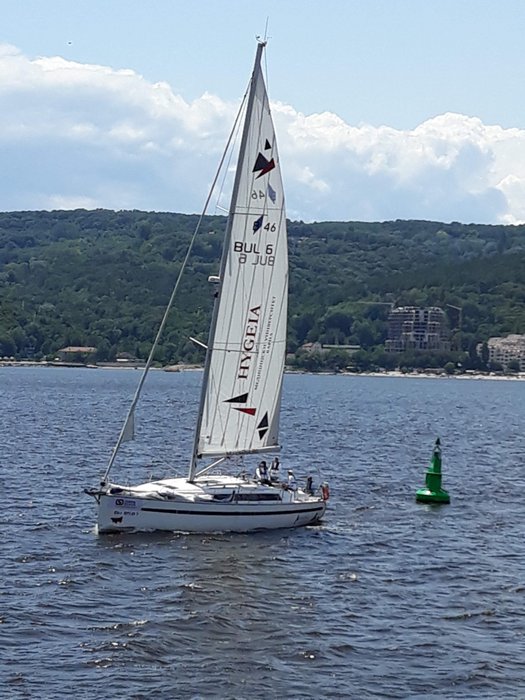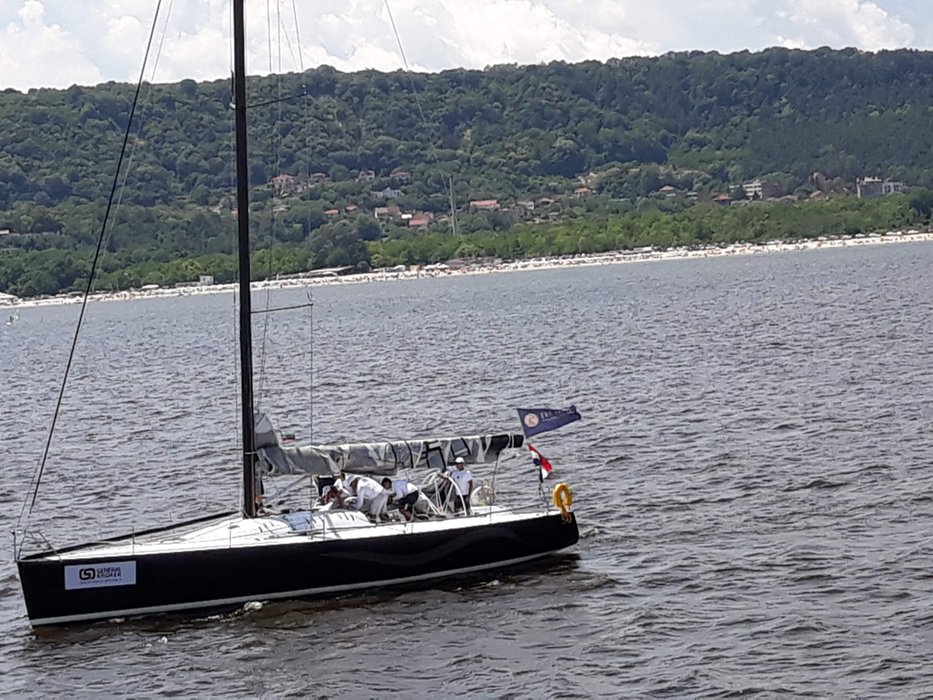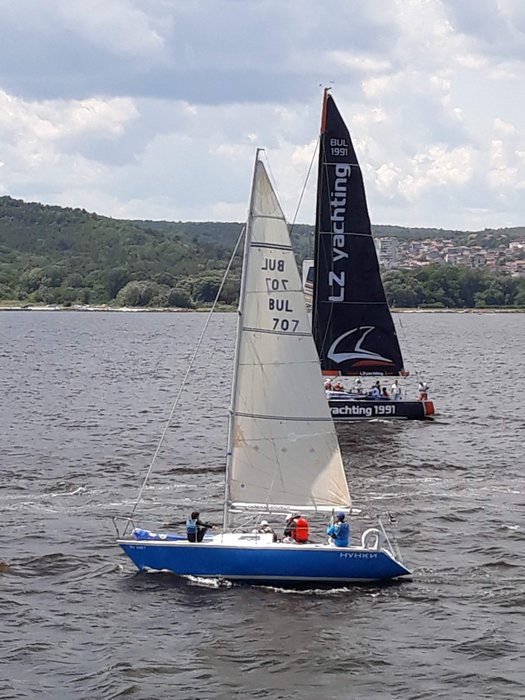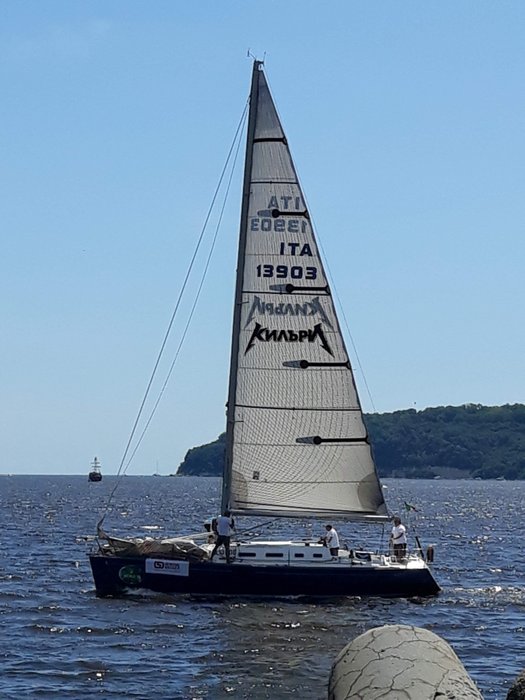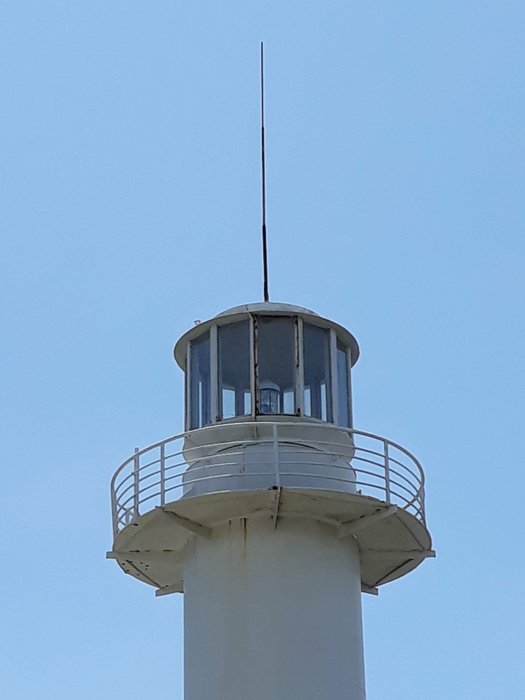 And for the #lookingup the image of the lighthouse.
On our way back we stopped in half way through and sat on the stones watching the seagulls diving in the sea and catching fish or just flying above our heads.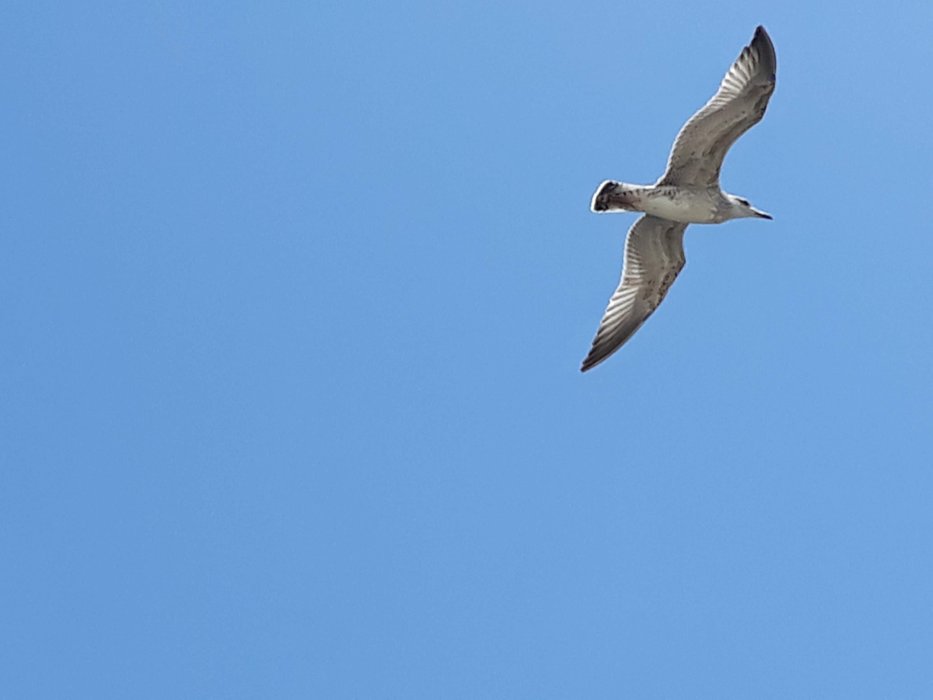 The post turned to be long and I will stop here. I very much appreciate your time reading and viewing till the end.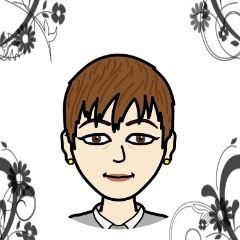 Thank you for visiting.
If you like to share your thoughts you can leave a comment.


[email protected]
🌐eSteem.app | 👨‍💻GitHub | 📺YouTube
✍🏻 Telegram | 💬Discord