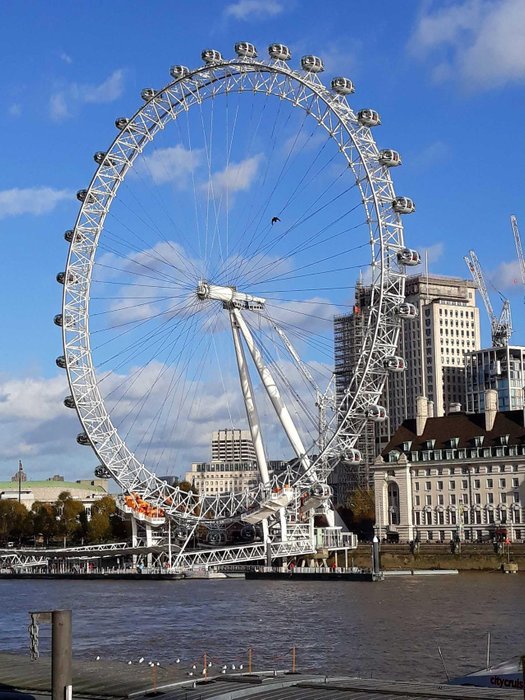 The London Eye is one of the biggest sttractions in the city. With its 135 m height it is the tallest Ferris wheel in the world. Opened for public in 2000 to celebrate the new millenium, The Eye is located on the South Bank of the River Thames between Westminster Bridge and Hungerford Bridge. More than 3 million visitors per year enjoyed the view of London from the wheel.
The iconic London Eye seen from another angle for #monocolorsepia, a tag created by @erikah.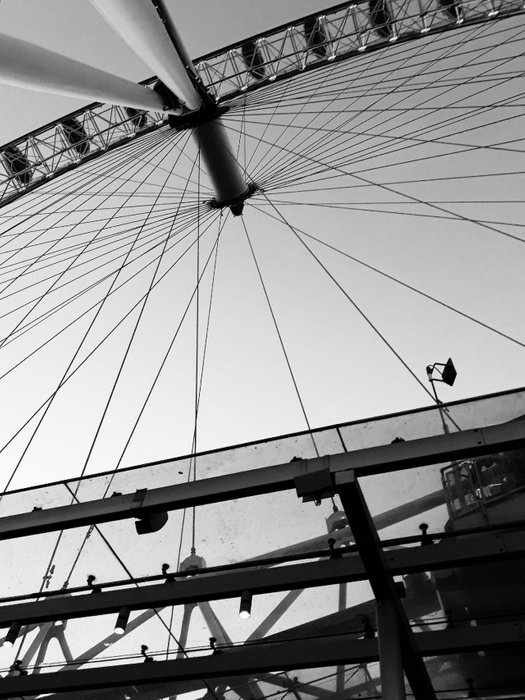 The mono version
When I was in London couple of years ago I too visited The Eye. It was perfect time to see the city at dusk. The large comfortable passengers capsules allow to walk inside for better panoramic view or just to sit. They are big enough to provide space for up to 25 people. The queue seemed long at the entrance but it took not so long to get inside the capsule.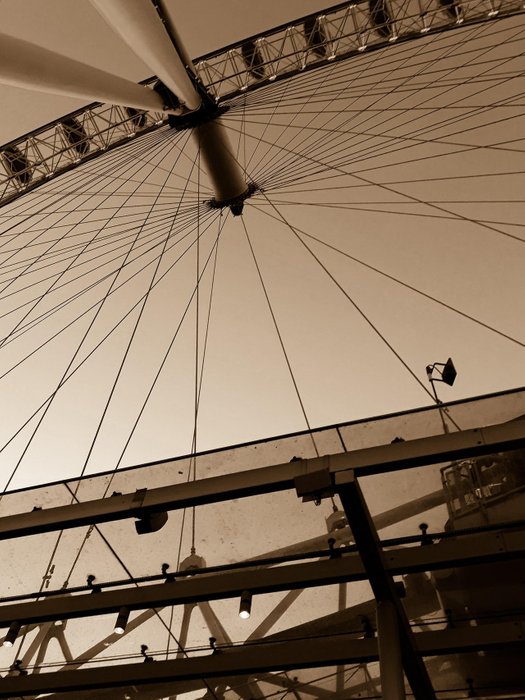 The sepia verion.
I was happy as a child, not knowing where to look first. I have just got my new phone and not quite used to I made lots of blurred photos. However I chose some not so bad but still far from what they have to be.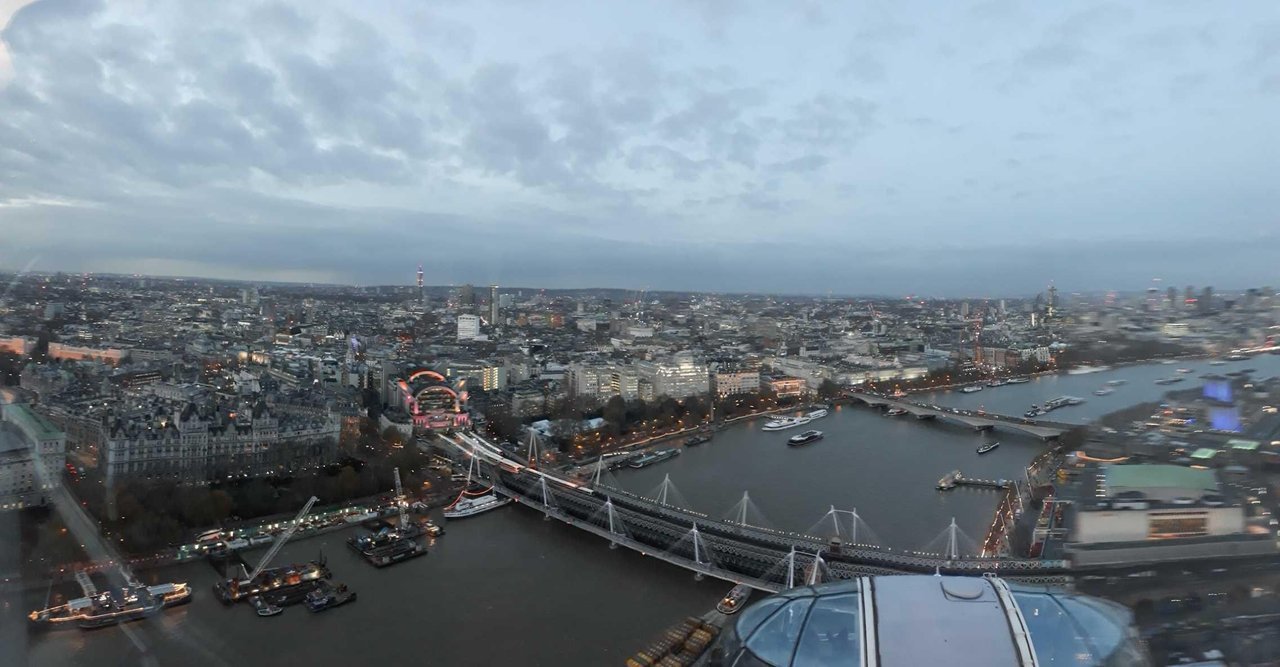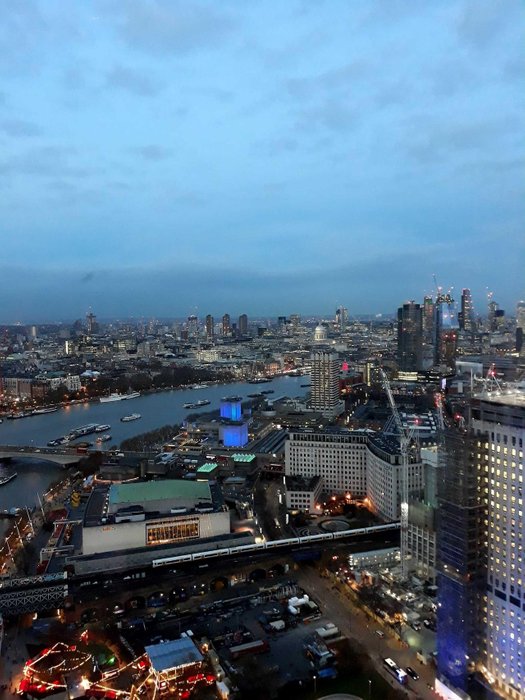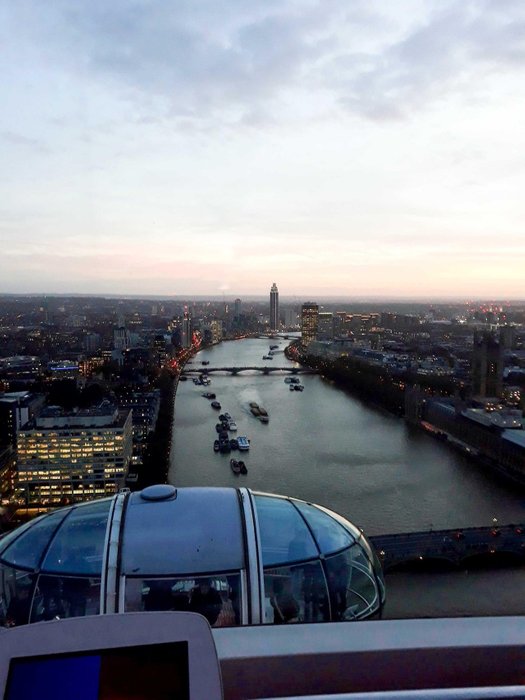 Next to the eye is the County Hall, illuminated with blue lights.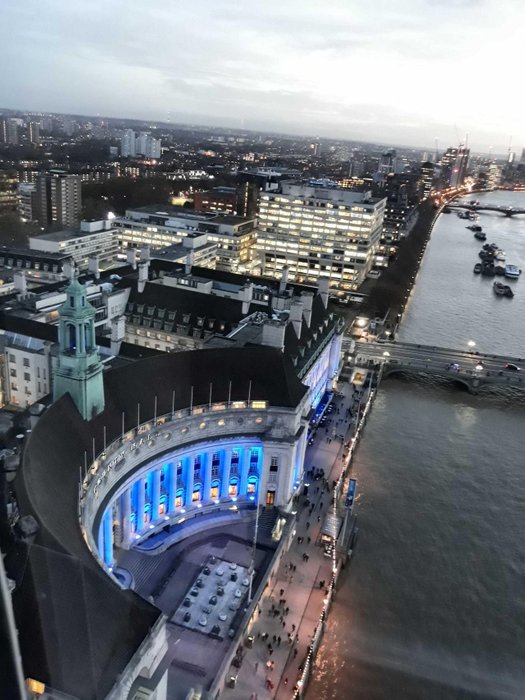 Going down and getting closer.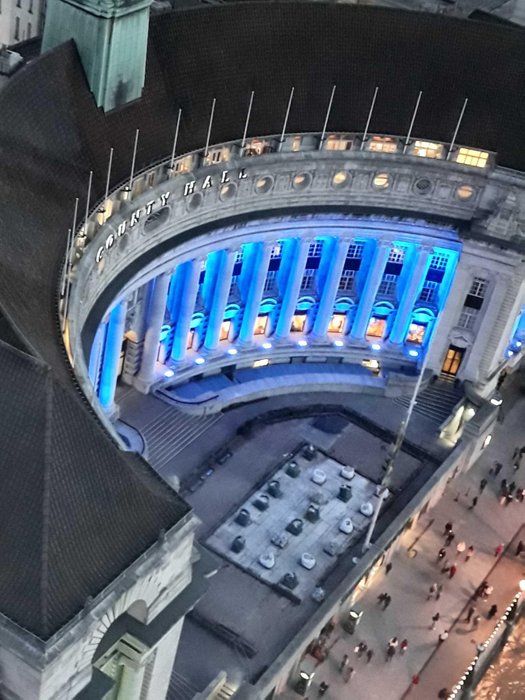 The County Hall was the headquarters of London County Council. Now it hosts London Sea Life Aquarium, London Dungeon, Namco Station.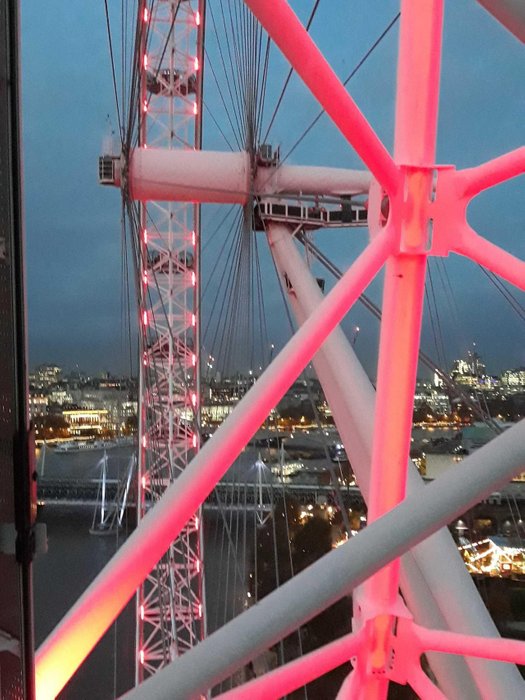 At night the wheel is illuminated in red. It may be the tallest Ferris wheel in the world but it is not the tallest construction in London. The Shard is higher with 72 floors and height of 244 metres. Still the London Eye is worth visiting and I recommend it. This is probably the best place from where you can see the whole London.
Images taken with Samsung J5 smartphone.
---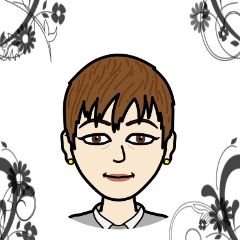 Thank you for visiting.
If you like to share your thoughts you can leave a comment.


[email protected]
🌐eSteem.app | 👨‍💻GitHub | 📺YouTube
✍🏻 Telegram | 💬Discord