Riquewihr
Let me take you back in beautiful Alsace region in France.
After visiting The Château du Haut-Kœnigsbourg we were led to another medieval gem - Riquewihr. It seemed the time has stopped in this romantic town and the old houses were preserved as they were in 16th century..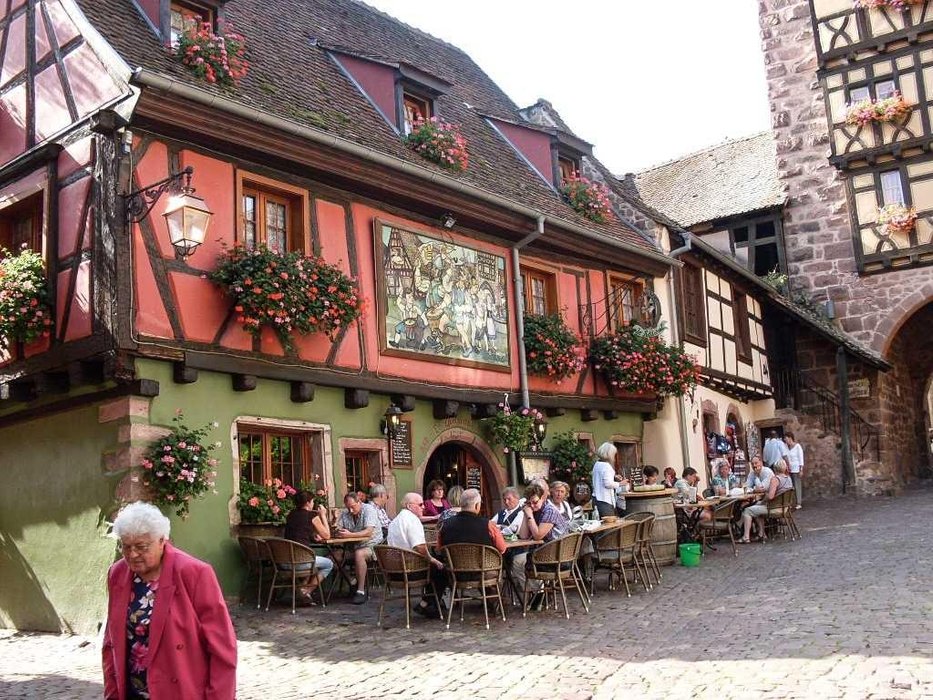 What makes it even more attractive are all those cosy bistros, cafes and restaurants, everywhere you look. The place is most loved by tourists and you can see the streets full of people. What attracts the people is not only the historical architecture but also the local wines. Vineyards surround the town up to its gates and one can enjoy wine tasting on every corner. The most famous wine from that regioun is Riesling.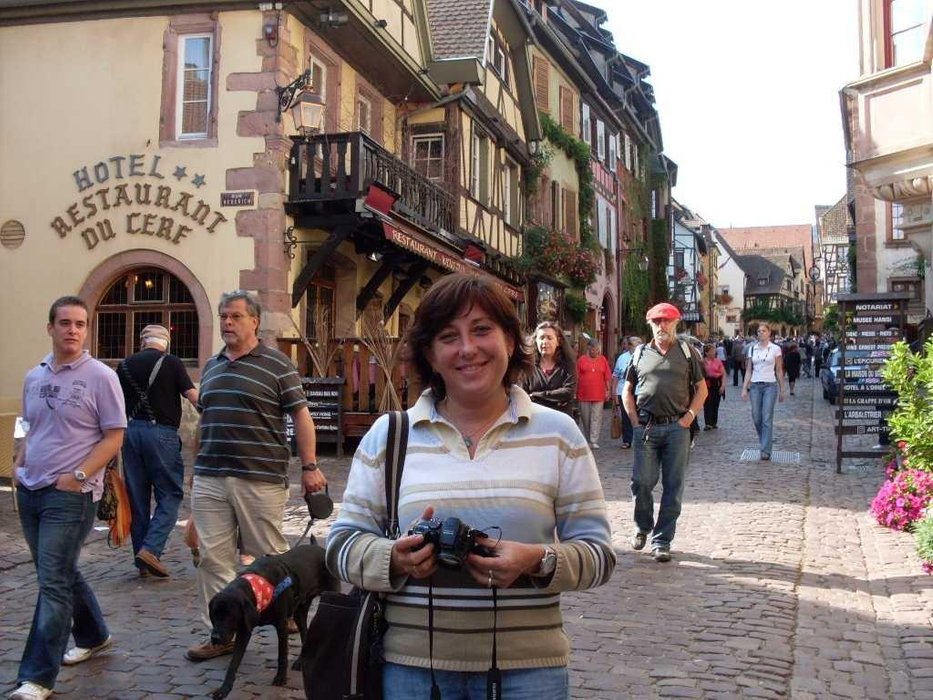 All houses have coloured facades and some wooden beams.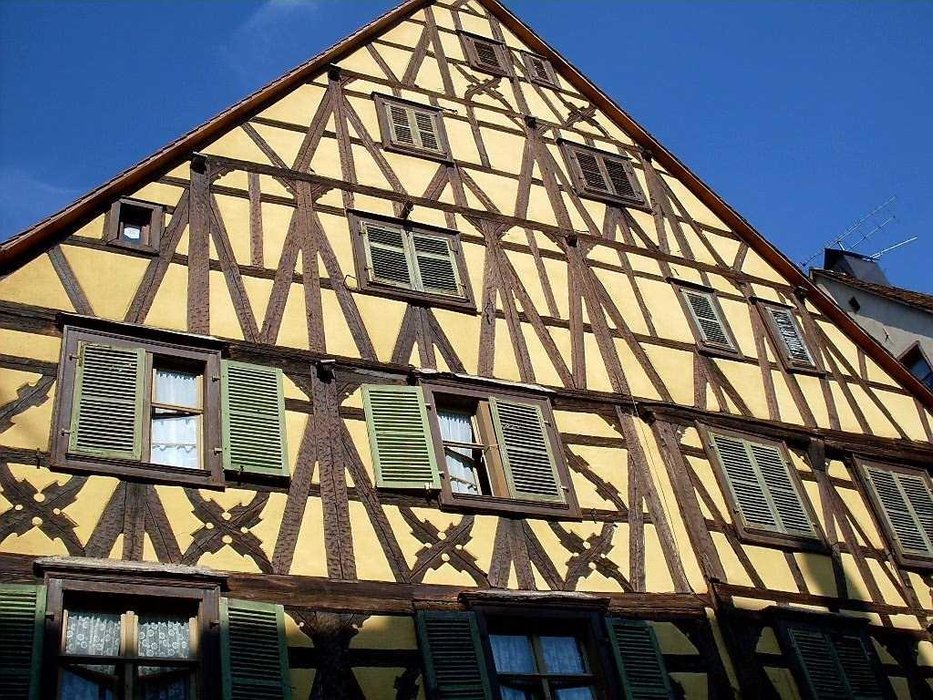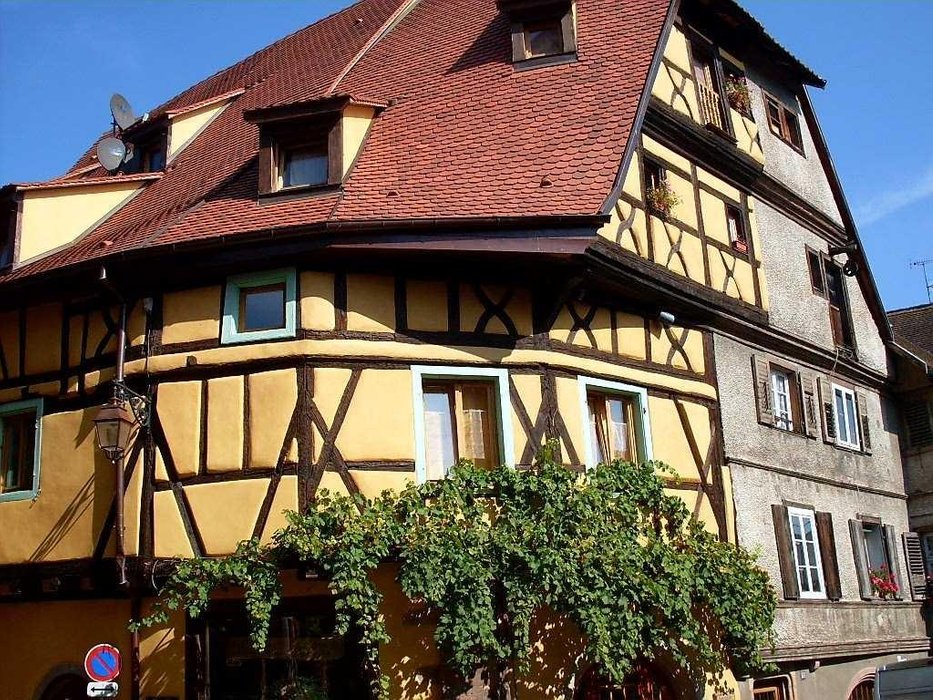 I cannot miss to share again the photo with the Dolder Tower from one of my previous posts.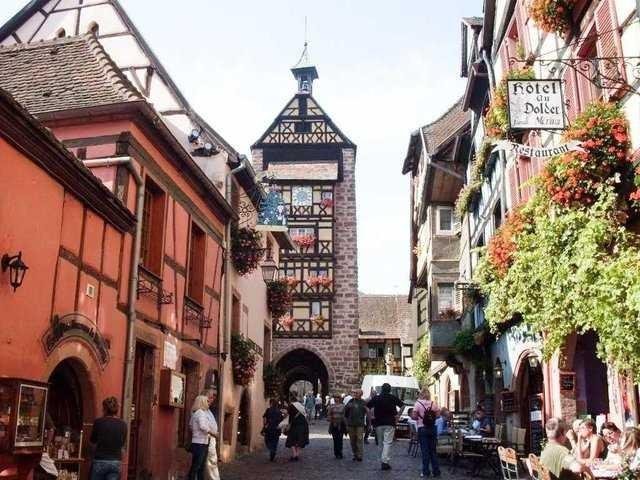 The colours of the houses were all enhanced by the flowers. In the fountains fish were swimming and you can see clearly the reflection of the houses on the water.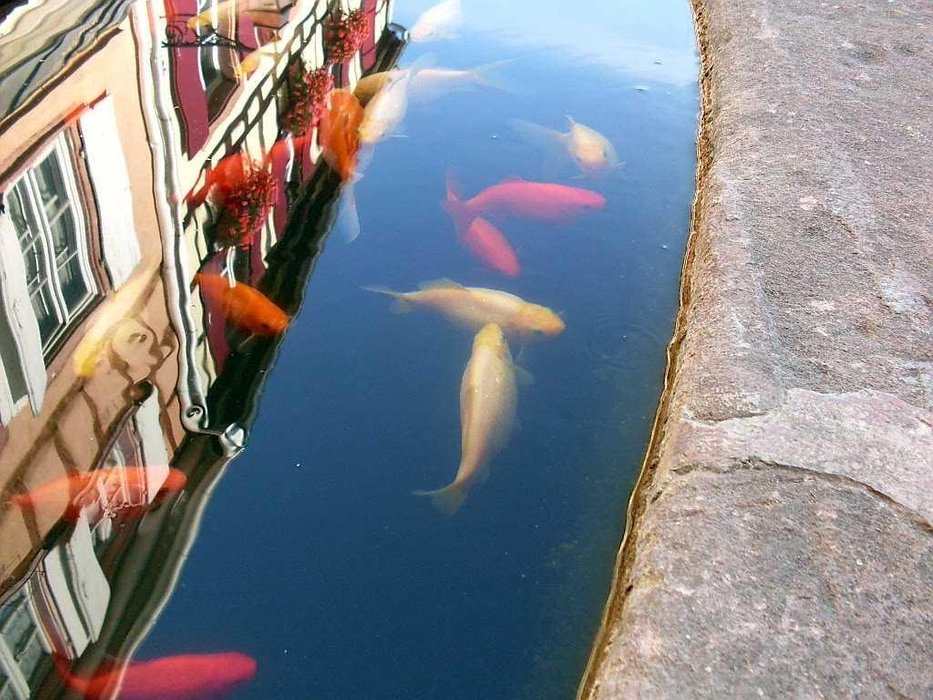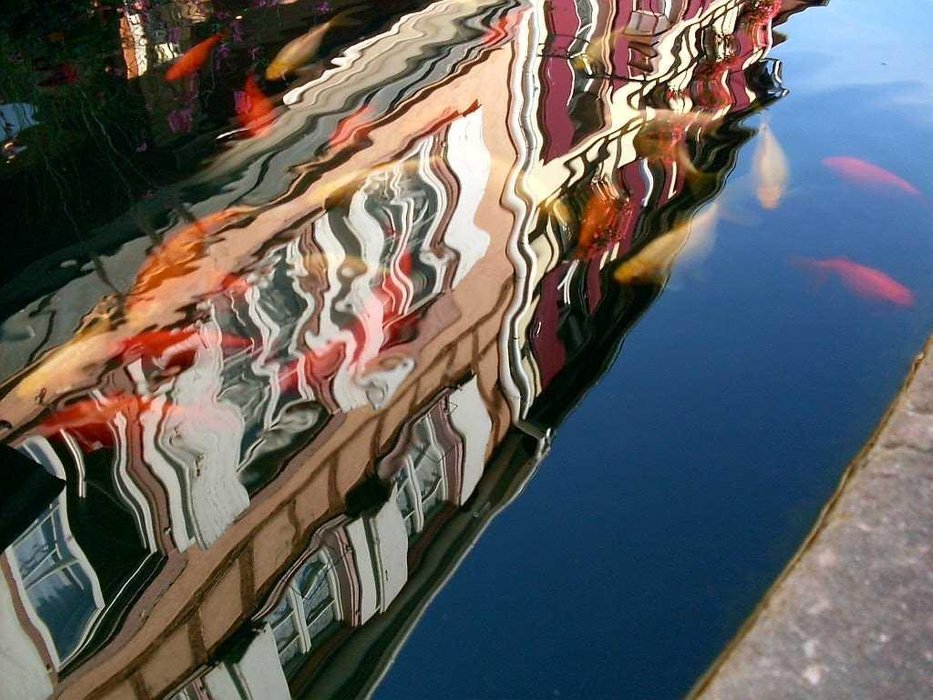 We stopped for lunch in one of the numerous restaurants called Le Tire Bouchon, which means corkscrew in English.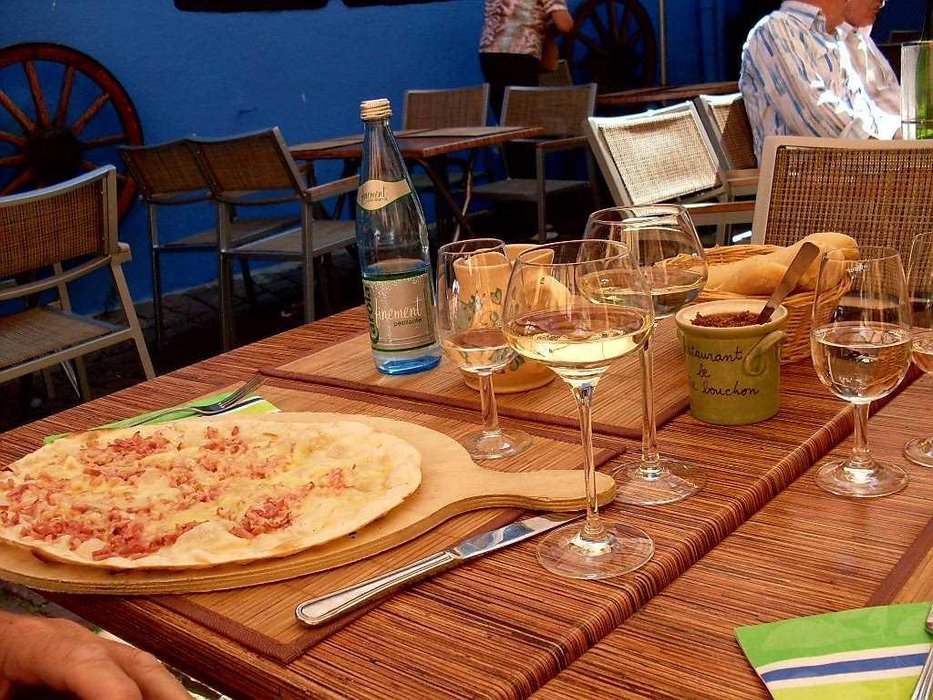 I got no picture of the big corkscrew that was placed on the wall, nor the one that was placed above the entrance. So I choose to show you the photo from the website.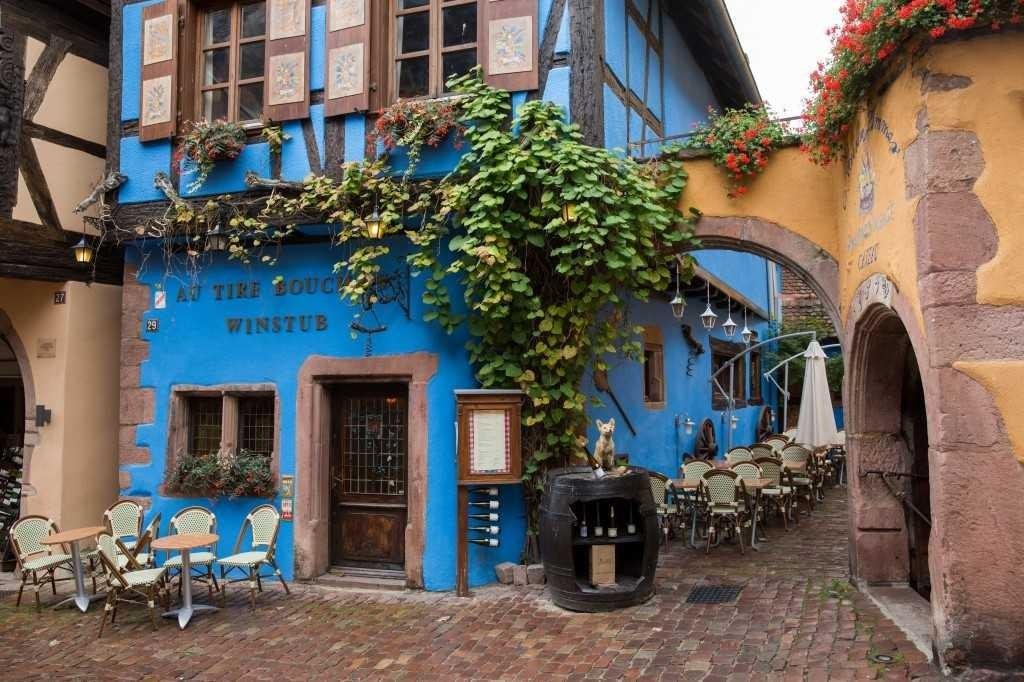 Since we prefer to be outside we passed by the foxy under the arch and sat alongside the blue wall. How to describe the atmosphere? It was like being in an old winstub (which means cafe or restaurant that specializes in wine) combined with the modern service.
See how happy my friend Julia is. 😀 She was amazed by the size of the dish she ordered.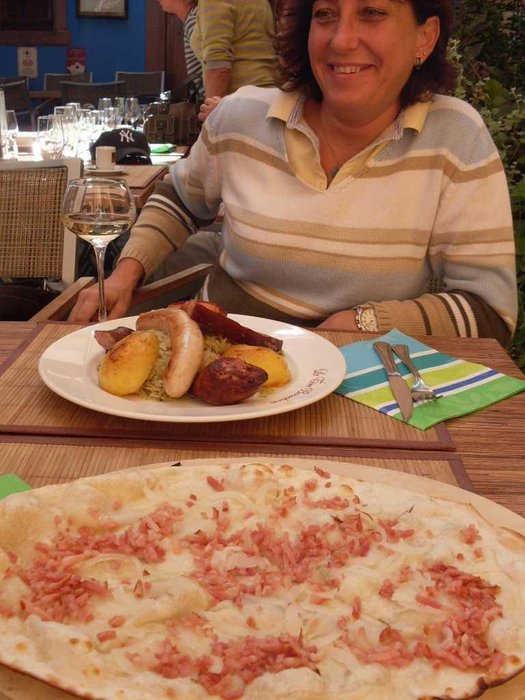 We saw this old cart on the street and souvenirs next to it. I wonder why I didn't go closer to make a better photo.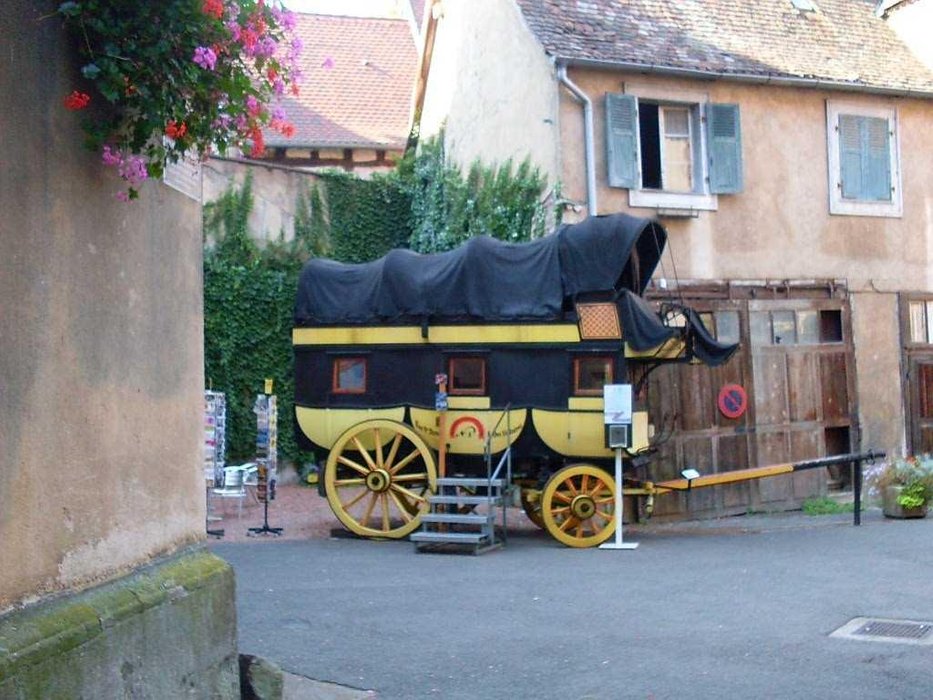 If I only knew then that I would be making a blog about my travels, I definitely would be making much more photos and getting more details.
Our day trip was over and we were heading back to Switzerland, where we were staying with our friends.
I hope I managed to make you feel the beautiful atmosphere through my post and if you have a chance to visit that part of France, don't miss to stop at Riquewihr, you will be enchanted like me.
Next, I will show you the beauty of Moléson, we are going in the mountains!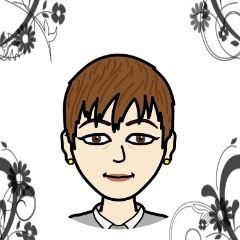 Thank you for visiting.
If you like to share your thoughts you can leave a comment.