HANZA?
Well, it was about time this travel series had a shorter name as the titles were getting pretty long weren't they?! And with that, we bear witness to the birth of HANZA - Havey's Australia & New Zealand Adventure! Today, I'll be embarking on one of the most epic "off-the-cuff" road trips I took from my start point in Blenheim, heading west to part of Nelson Lake National Park, Lewis Pass and Hanmer Springs before ending up in Christchurch 475km later... in a day! Fancy it? Let's hit play on the music and get going!
(Please read this on Travelfeed as there's an interactive map of this road trip with all the activities on)
"On A Mission"
I have to admit, this was quite an insane road trip day even by my standards, especially as it was the middle of May and the nights were longer than the days. So I didn't have any time to waste, up at 06:30 and on the road to make the most of the daylight. If you like driving through mountains then you'll be at home here but please make sure you take some rest stops.
The places I'm going to share with you were perfect breaks to stretch the legs and not be confined to the car, aka Kefin the Silver (my Nissan Tilda that I hired). As for accommodation, they were all Airbnbs with a budget set to a max of 50 NZD - you'd be surprised at some of the gems you'd find if you search long and hard enough!
Blenheim to Lake Rotoiti (103km)
So, leaving the Airbnb in Blenheim just as the sun was rising, I set off on the first long part of this road trip - west along Highway 63. My intention was actually to try and plough through to Lewis Pass but after 90 minutes of sitting down in a stereoless car, you start to go a little crazy. This is where you will come across St Arnaud and see some signs to Lake Nelson NP DOC Visitor Centre. It's well worth following them and stopping off at the centre here for some walking spots.
Brunner Peninsula Walk
A short stumble down from the visitor centre brings you to Kerr Bay with some great views across the glacial landscapes. With the "Alpine Fault" running down the length of New Zealand's South Island, you get to cross it not once but TWICE on the Brunner Peninsula Walk, which is number 5 on the map below [Source].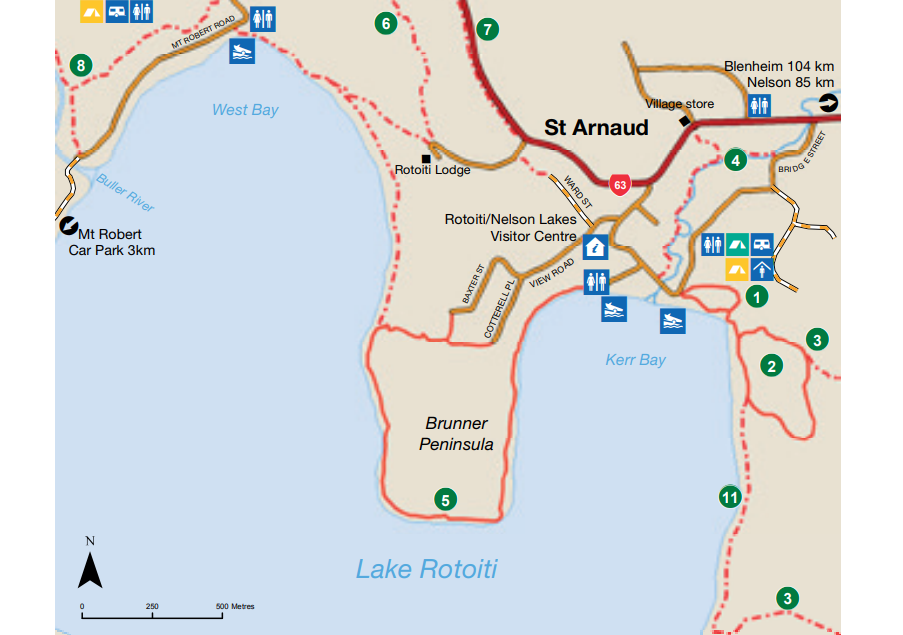 At Kerr Bay, you have options to catch a water taxi which operates all year around if you wanted to get to other parts of the lake and explore some of the wildlife. Or you can just walk yourself to the edge of the boardwalk and hope you don't fall in to a watery pit of eels!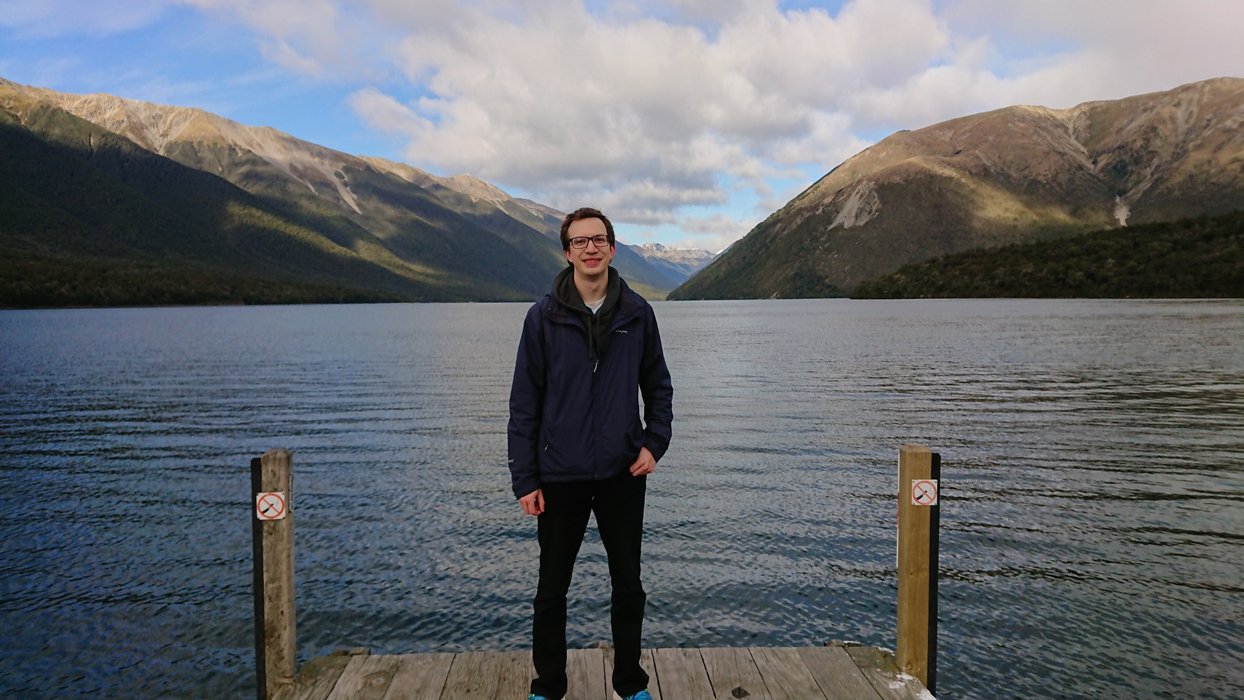 Ok, let's move along and do the hike. Heading west from Kerr Bay, you make your way around towards West Bay, meandering through the forest path and stopping off to read some of the interesting information boards that give a little bit of history about the park.
During the 1950s and 1960s, there was one sole ranger of the park - George Lyon - who made sure that vegetation on Mt Robert (the peak you see behind me in the photo above) flourished with beech trees. There is a bench dedicated to him and his wife with a collection of photos of how it's changed.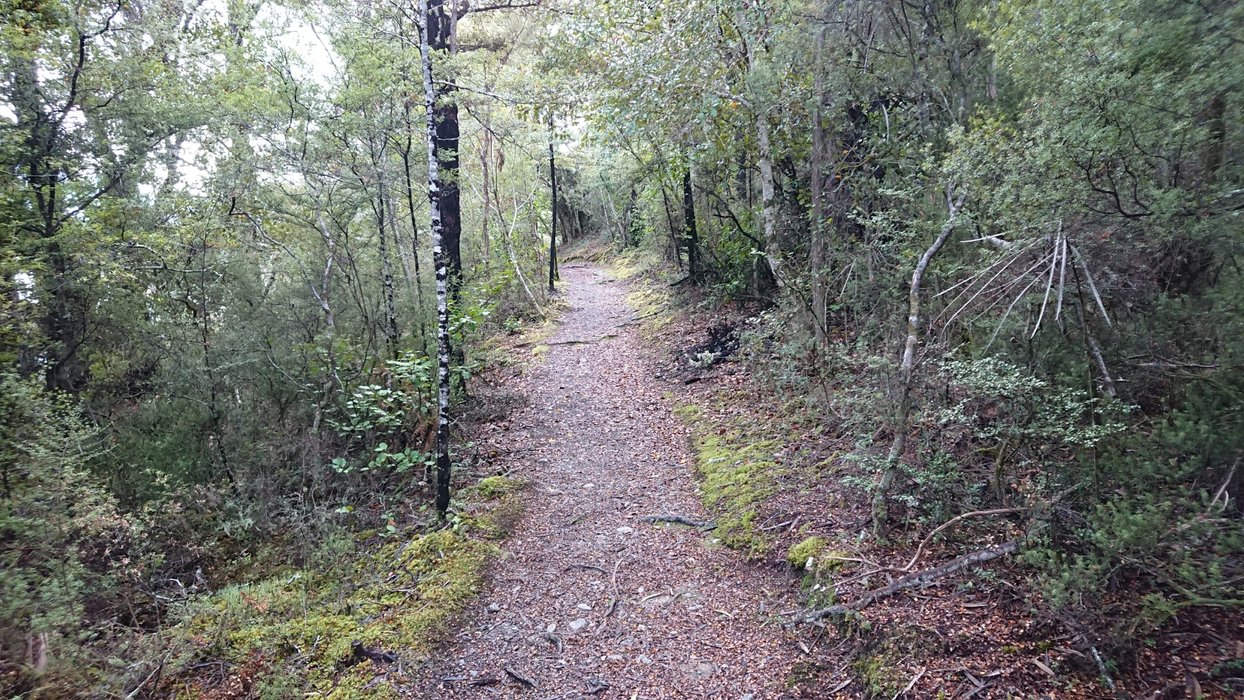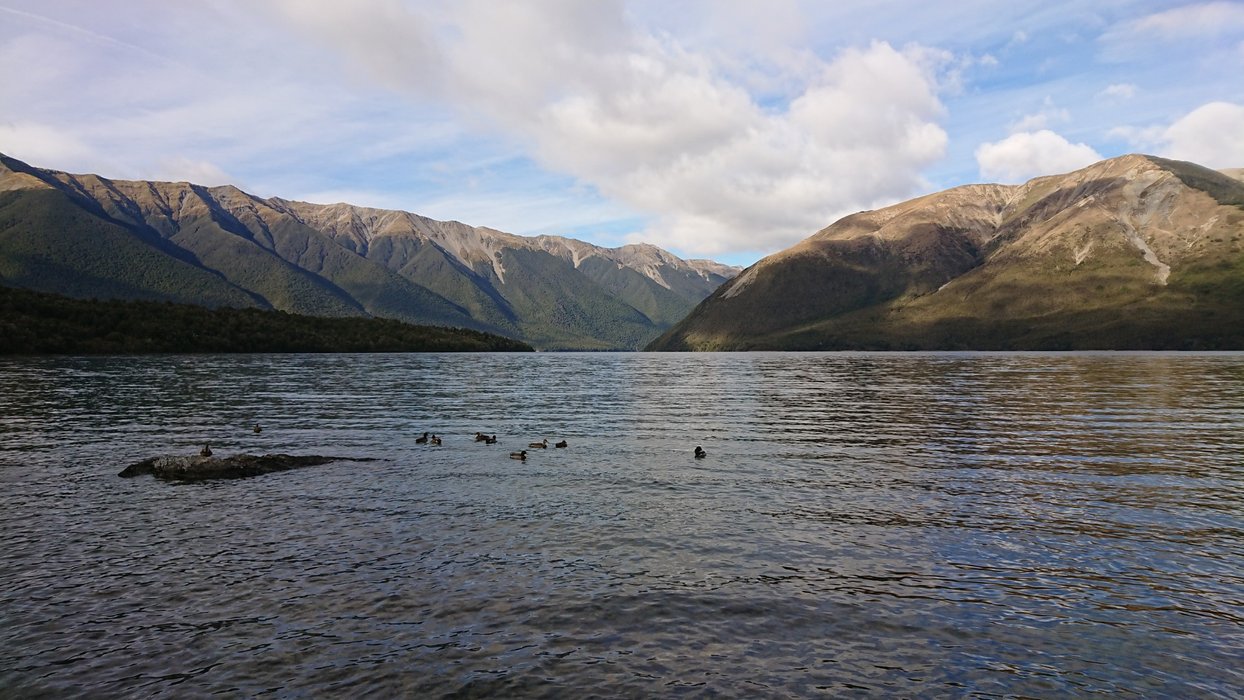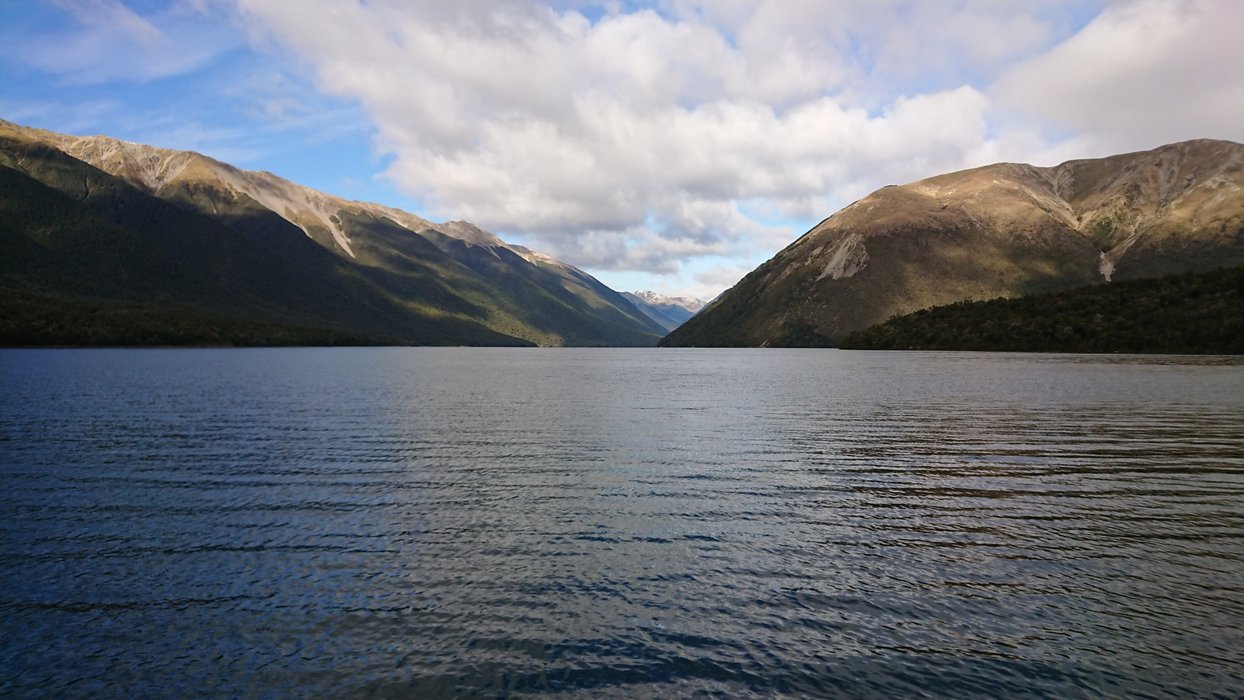 It will take you about 30-40 minutes to make it all the way around to West Bay and there is a board walk there as well where people like to fish. The only other person I saw on this walk was a fisherman having no luck but at least the weather was good and the Sun illuminated the peak behind like a beacon.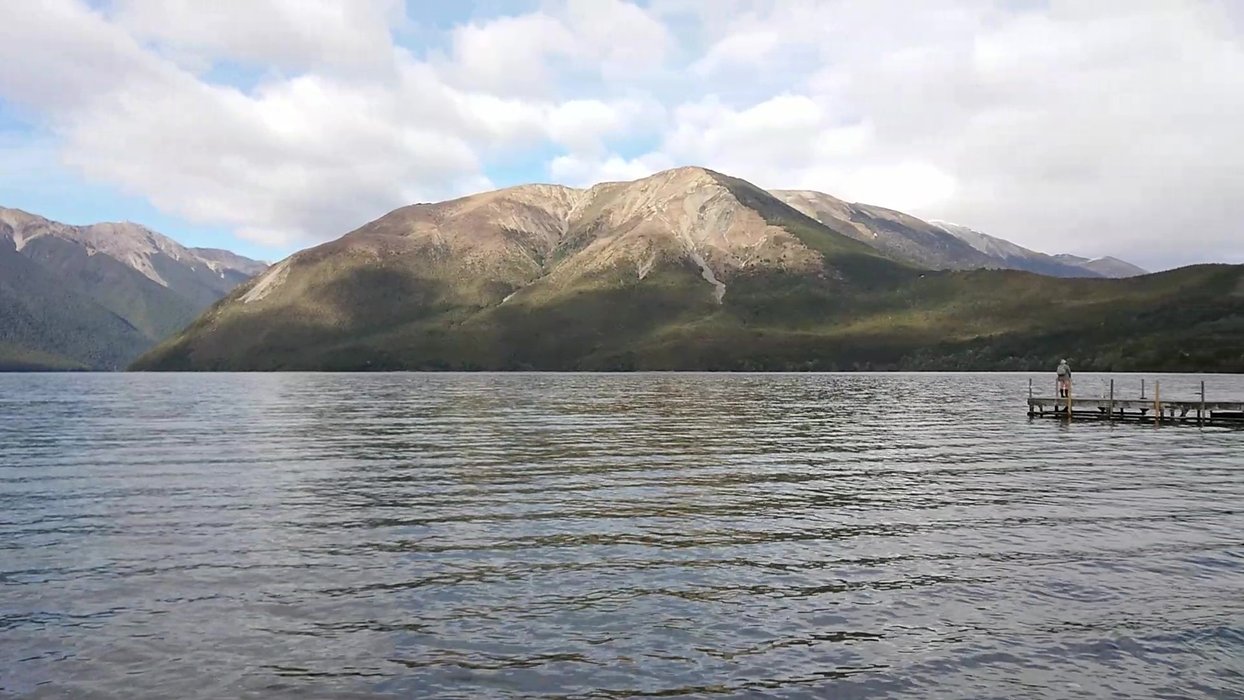 All in all, it will take you about 1h 30 minutes to go all the way around this walk but don't dilly dally around too long if you want to get to Christchurch today!
Lake Rotoiti to Maruia Falls Scenic Reserve (82km)
Again, this was an unexpected little stop off on the way to Lewis Pass - I tended to look out for the brown road signs with that "view point" symbol when I was driving along and up popped Maruia Falls Scenic Reserve as I went south down Highway 65. I would highly recommend you stop here for a couple of reasons. To stretch your legs (theme of the blog today) and because it's a bit of a gem!
I wasn't really sure what the falls would be like but when I parked up, I could hear the sound of rushing water - this could be pretty cool! Allegedly one of New Zealand's "must-see waterfalls", you'd do well to fit this one in. Thankfully the walk from the car park isn't quite as long as Lake Rotoiti as it's only 5 minutes to get to the viewpoint - take it in, it makes a colossal noise!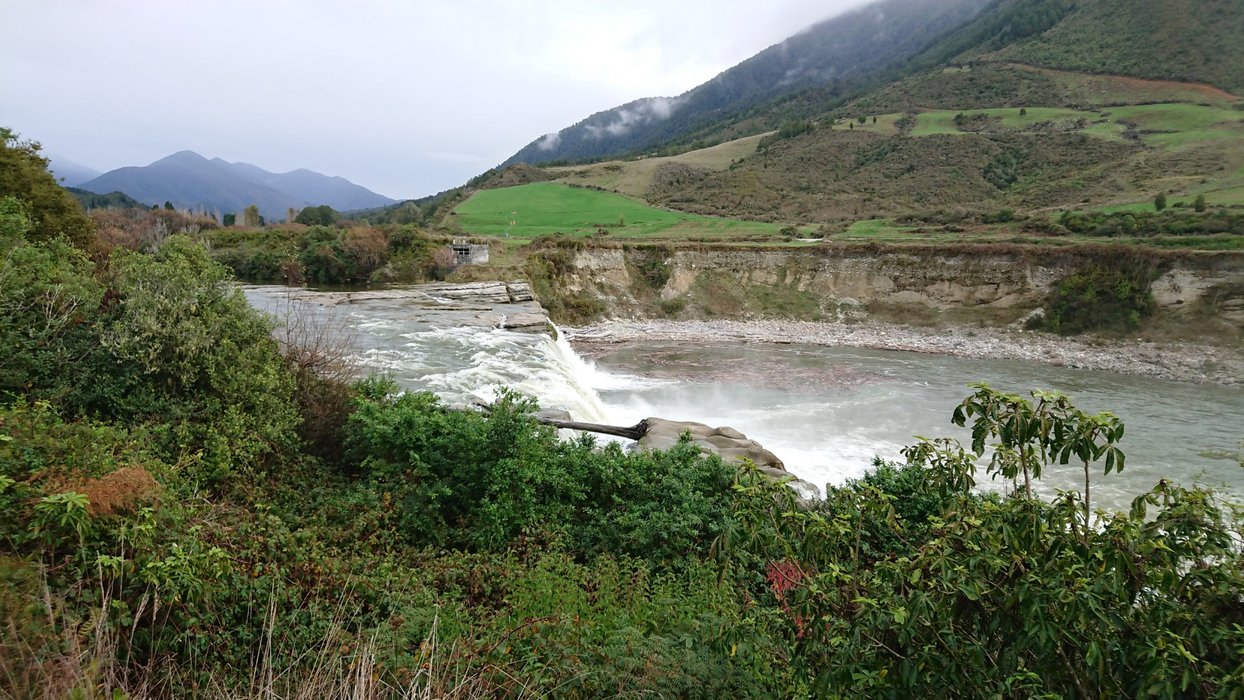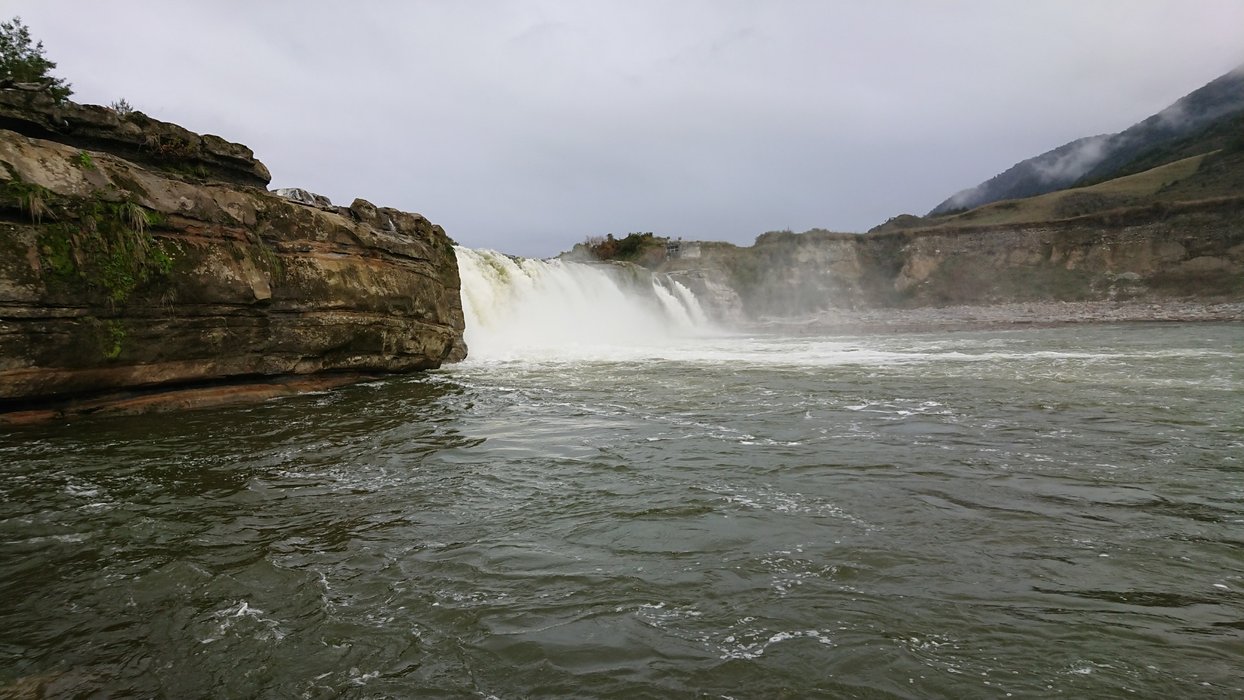 Maruia Falls Scenic Reserve to Lewis Pass (84km)
Now it's time to head deeper in to the mountains and if you're unlucky like I was, the weather may take a turn for the worse - it's the way it goes in the mountains hey! However, well worth a stop off for lunch at St James Walkway Car Park to take in the fresh and clean alpine air.
There is a short Alpine Nature Walk (20 minute, 830 metre loop) with plenty of beech trees and colourful plantation to enjoy but if you have a bit longer, say 4-5 days, then why not attempt the St James Walkway itself - a 66km one way hike (you may want to plan transport and take camping gear with you though)!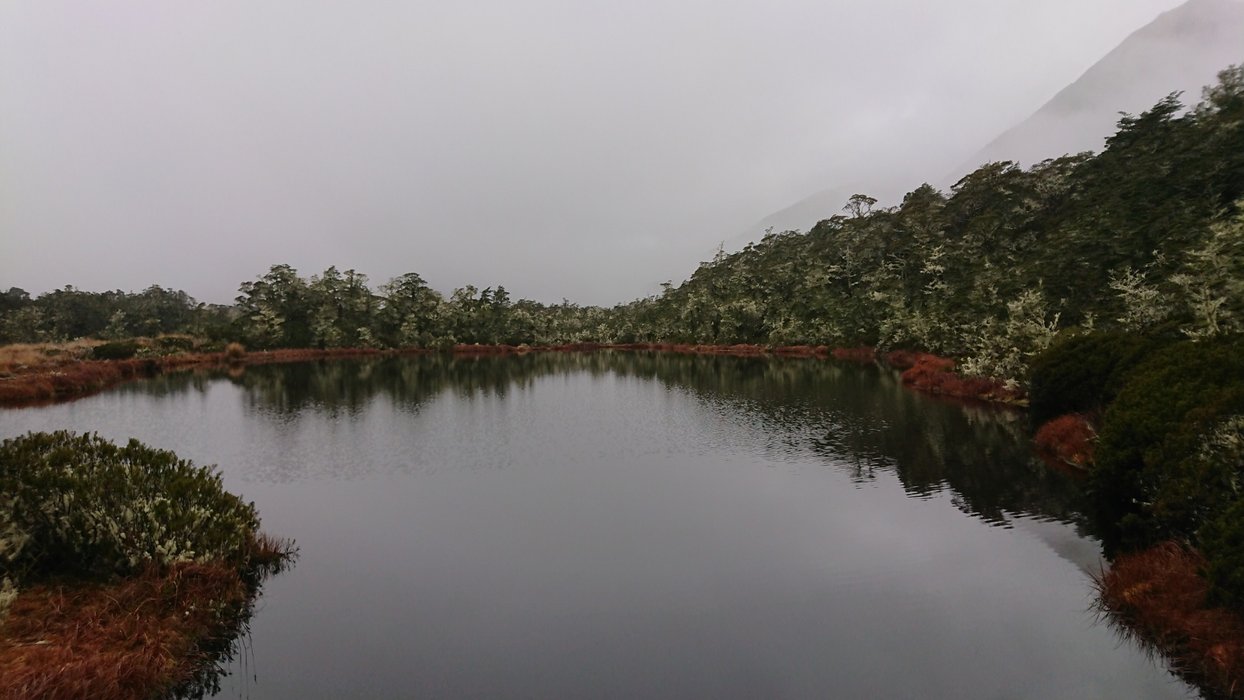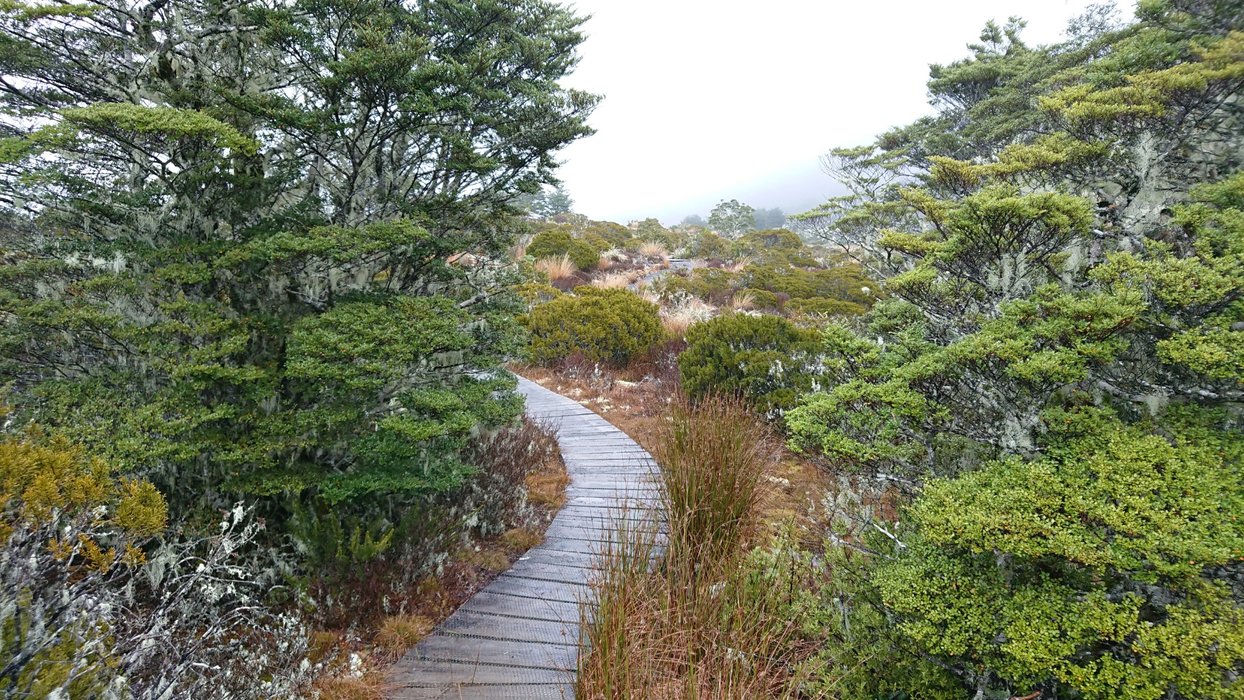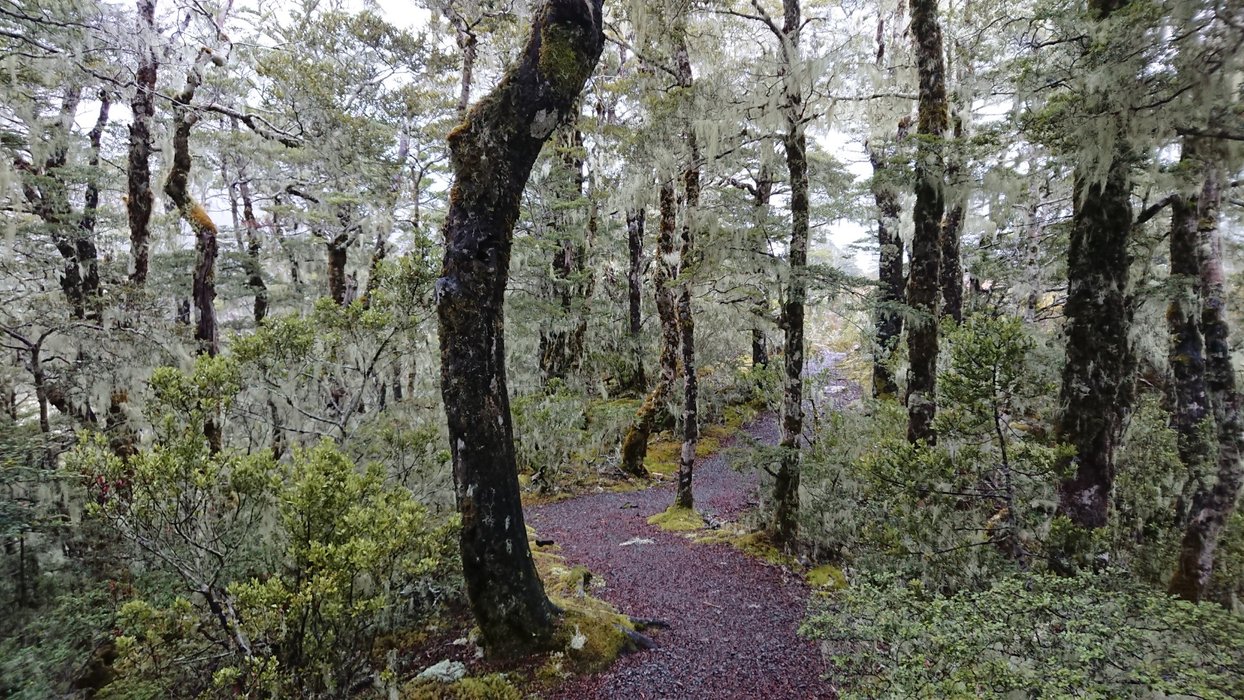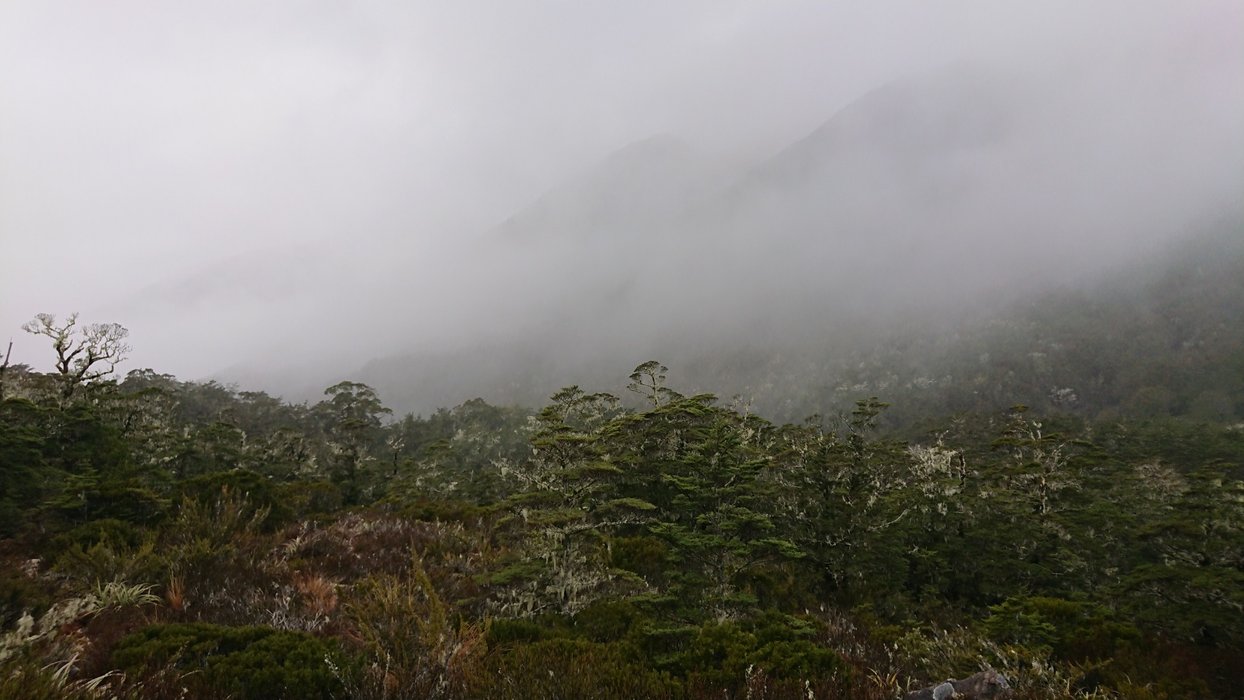 Lewis Pass to Hanmer Springs (71km)
OK, let's get back in the car away from this storm and head towards Hanmer Springs - an all year round resort town, kept warm by its natural springs and hot pools. There are hostels in these parts and prices start from $20 per night, which, after only having a short stop there, seems like it is well worth doing and exploring more of. Activities such as rafting, jet boating and quad biking to name a few of the fun things on offer. But if you just want to unwind and relax, go to the thermal spa for $35 NZD.
I have to say though that the drive from Lewis Pass to Hanmer Springs along Highway 7 was one of the best drives I did on this trip. Once you're out of the mountains, the skies clear and you see the mountains behind you in the rear view mirror, eerily shrouded with clouds as the road opens up in front of you. You can't help but stop off the side of the road and catch a few snaps along the way of the beautiful Waiau River.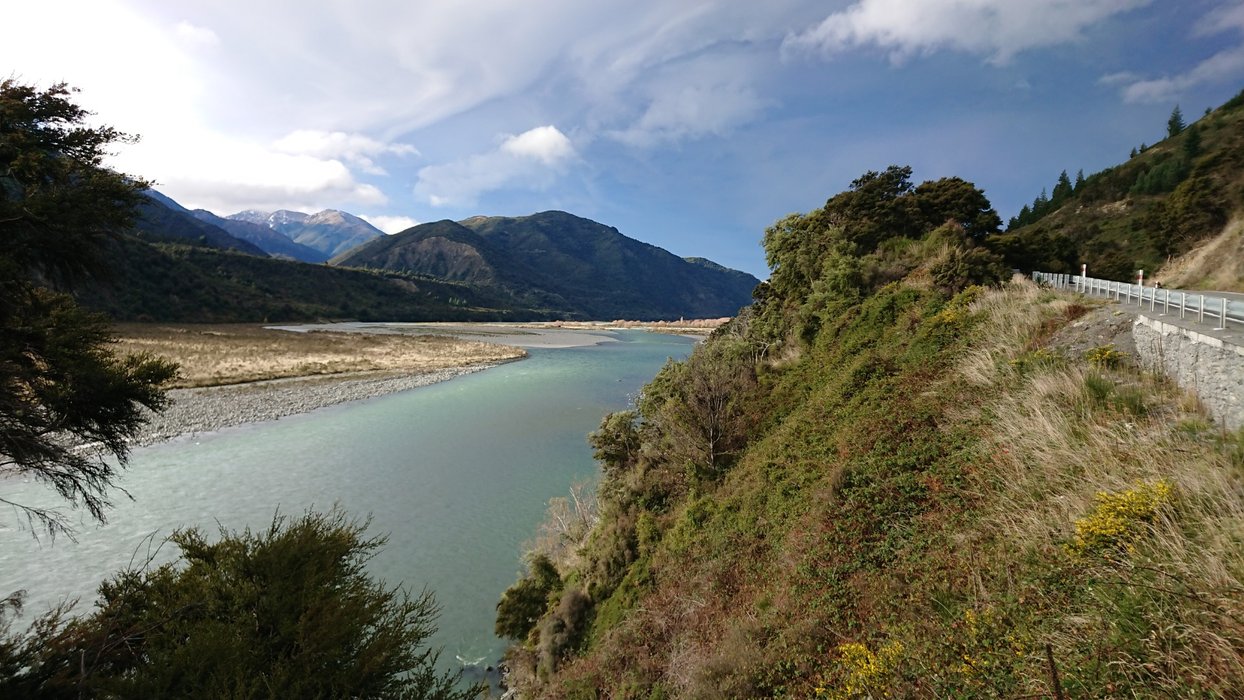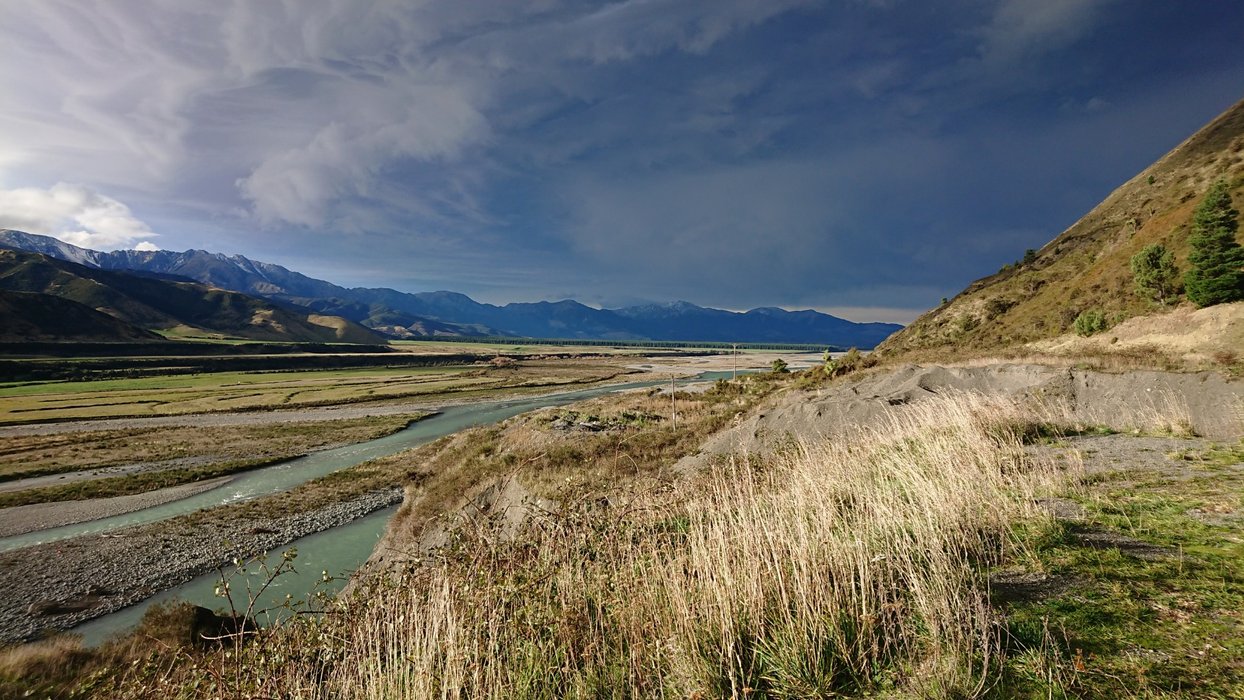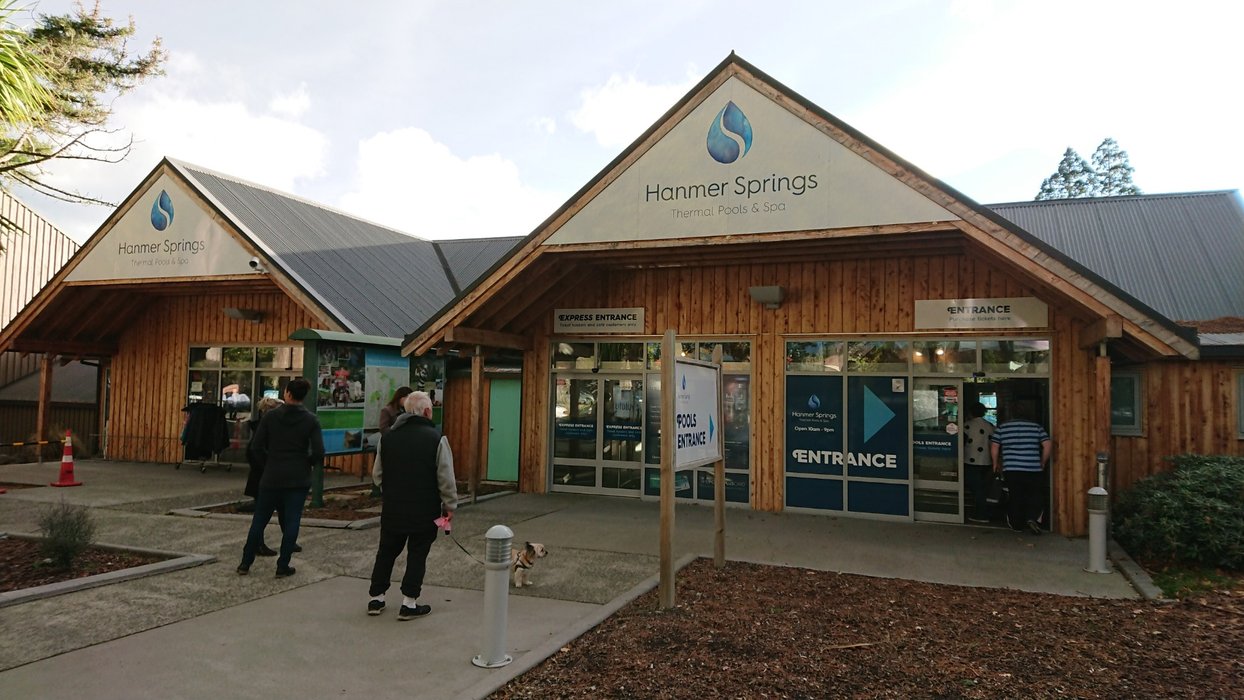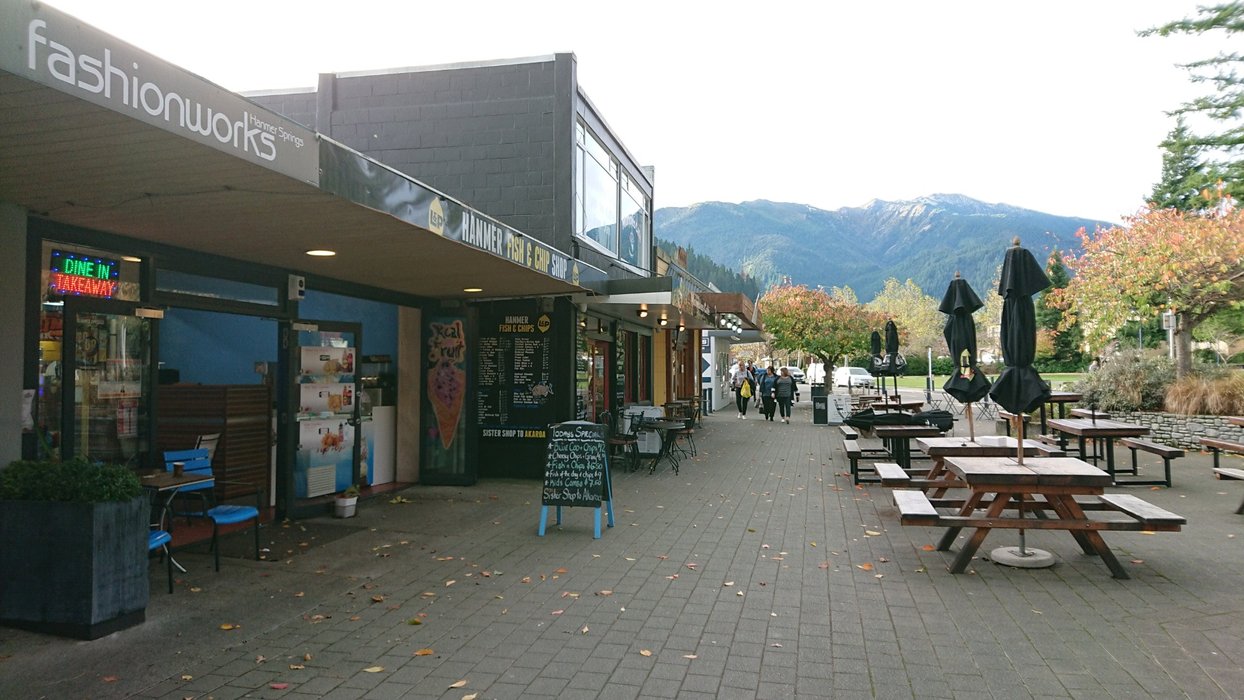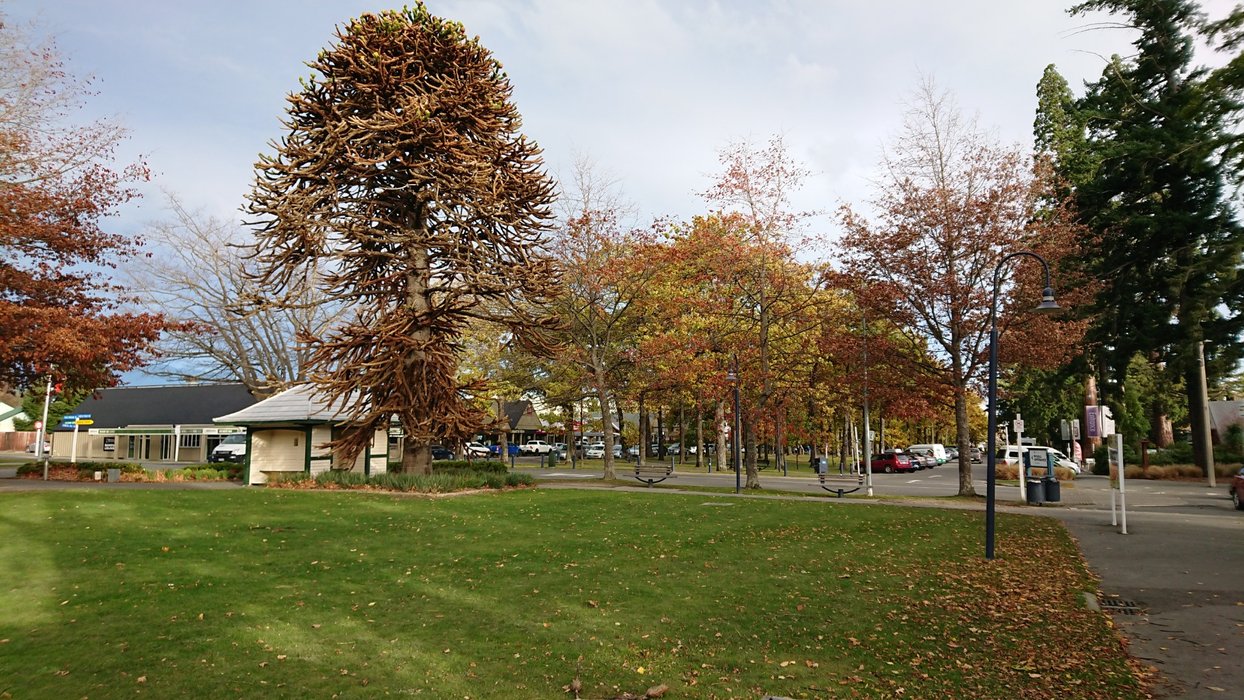 Hanmer Springs to Christchurch (135km)
Sadly though, light was beginning to fade and I had another couple of hours drive to get down to Christchurch where I was staying. Although my accommodation was in Rolleston, just outside Christchurch - about 15 minutes drive. I'll be sharing more about Christchurch in the next blog as I spent the morning there, walking around and catching up with some of the places missed on the whistle stop tour before with the adventure group - although this blog was a pretty whistle stop tour in itself!
I hope you've enjoyed the journey today, catch your breath, we'll get up a little later tomorrow and have a lie in... 07:30 start sound good? Haha
Nicky
Distance travelled today with Kefin: 475km
Total distance travelled with Kefin: 533.8km