Heading Further South
After our "cool" hike around Franz Josef Glacier, it was time to say farewell to this cute alpine town and make our way further south to the adventure capital of New Zealand, perhaps even the world - Queenstown. First though, there was a 350km stretch of Highway 6 to navigate and I have to say, this was another amazing road trip so ladies and gentlemen, fasten your seat belts!

Cruising Down Highway 6
You'll see me reference Highway 6 quite a bit (if you haven't noticed already) as this highway stretches down the whole south island of New Zealand, mainly on the west part. But my goodness what a highway it is, taking you through various mountain ranges and that beautiful coastline we saw on the way to Franz Josef! Now, as we head further south, we are exposed to even more dramatic scenery and I'd recommend you stopping at some of these checkpoints to break up the journey and take it all in!

Knight's Point Lookout
The first stop is a place called "Knight's Point Lookout", where the highway takes us back to the coastline once more. However, the weather took a turn for the worse today and the blue skies were definitely absent compared to previous days! However, it added to the magic and the atmosphere of the drive. It will take you just over an hour and a half to get here and, importantly, there are toilets on site, you'll need them!
Knight's Point itself is the meeting point between two construction teams that were tasked with joining the east coast to the west coast via Haast Pass around the 1950s. Funnily enough, it was named after one of the surveyor's dogs called Knight [Source]! The lookout area gives a great view of Arnott Point and if you're lucky, you may spot some fur or elephant seals.

Blue Pools
Another hour and a bit drive takes you back inland and into Mount Aspiring National Park where you'll see a sign post for "Blue Pools" and a lay by for parking - I'd recommend you park there! Don't worry if you're not fit, it's suitable for all fitness levels, is only 1.5km one way and it is one of the Department of Conservation's "best short walks" according to their website. I can't argue with that personally and I think you'd probably struggle to argue against it as well looking through these pictures below!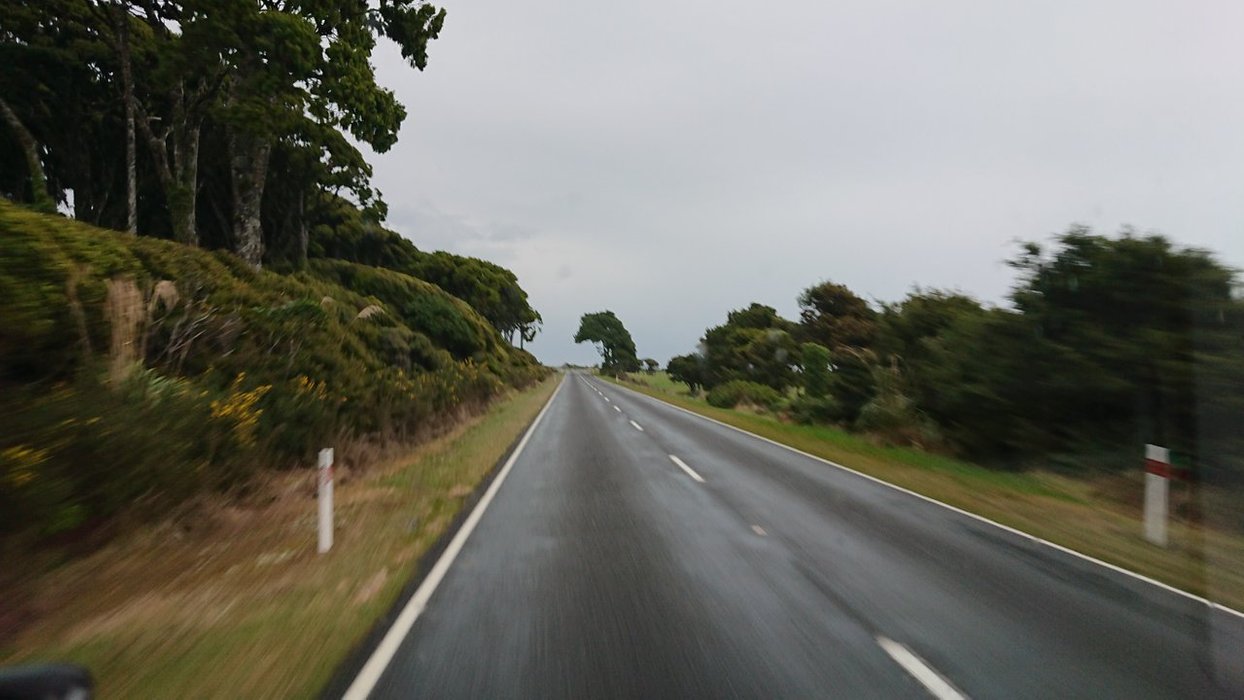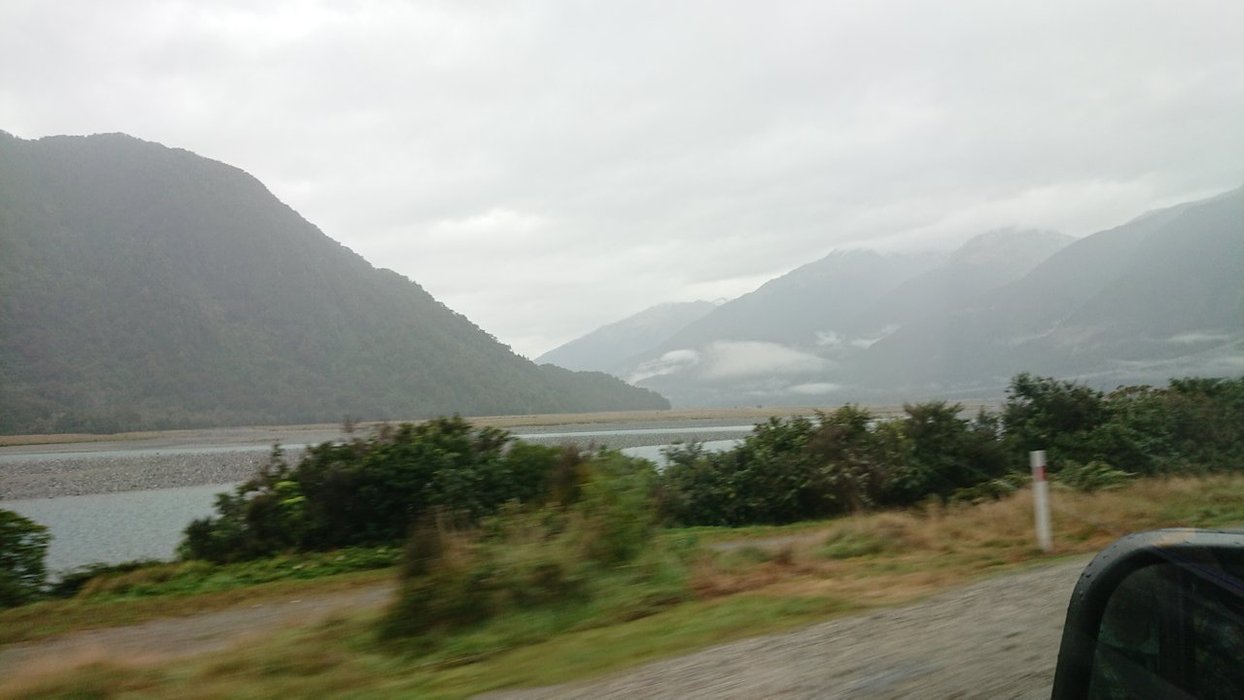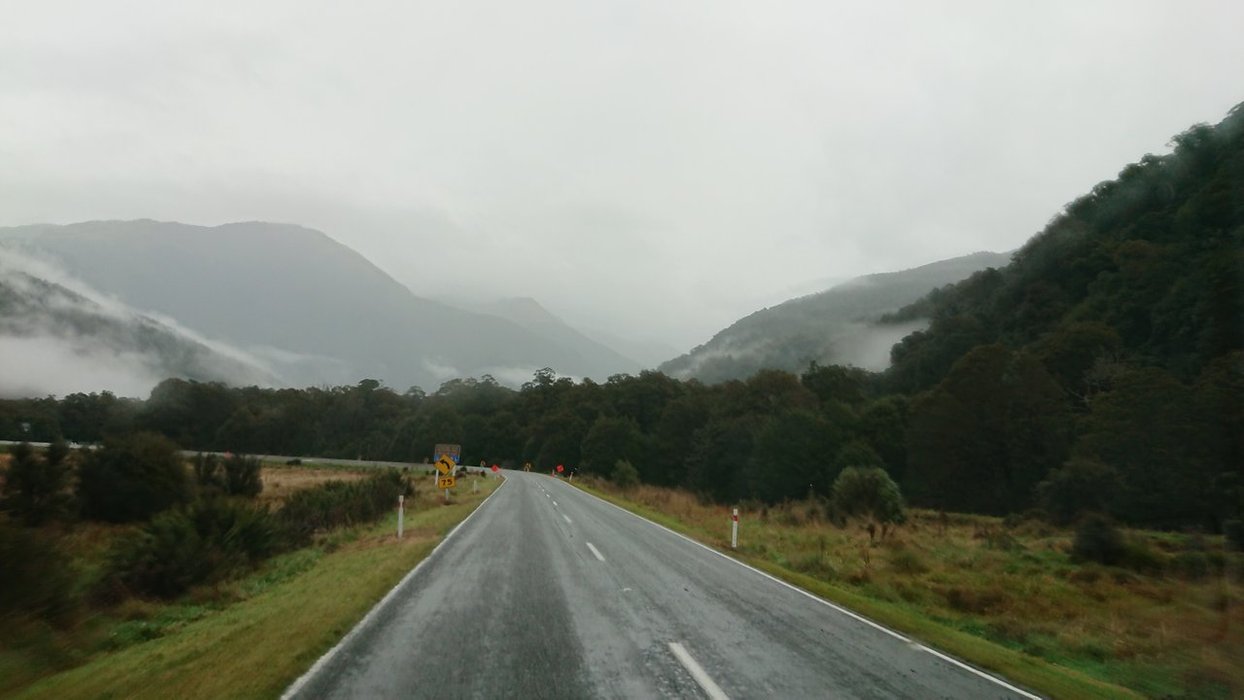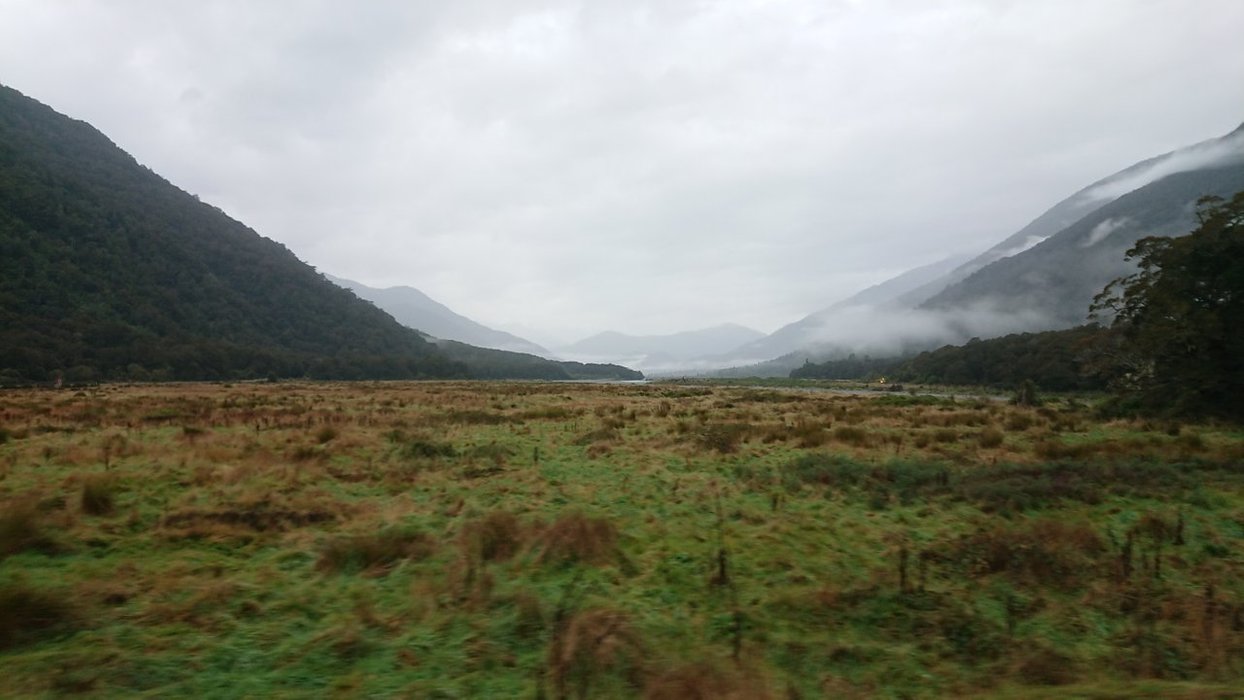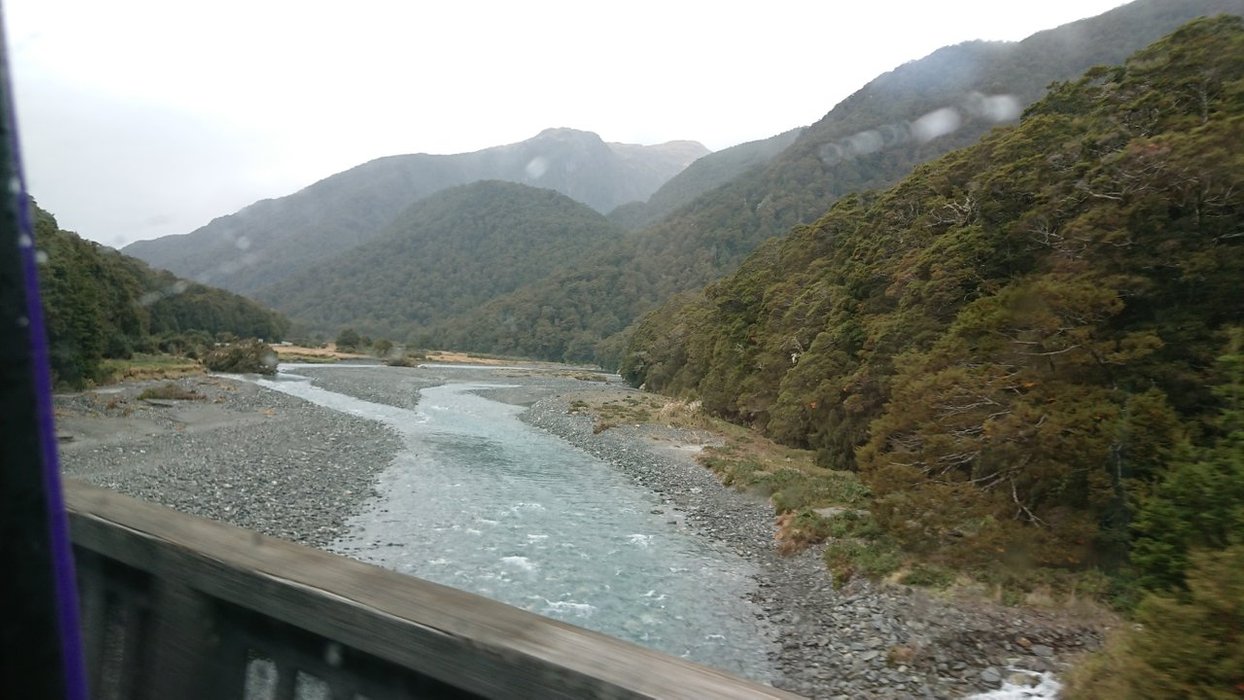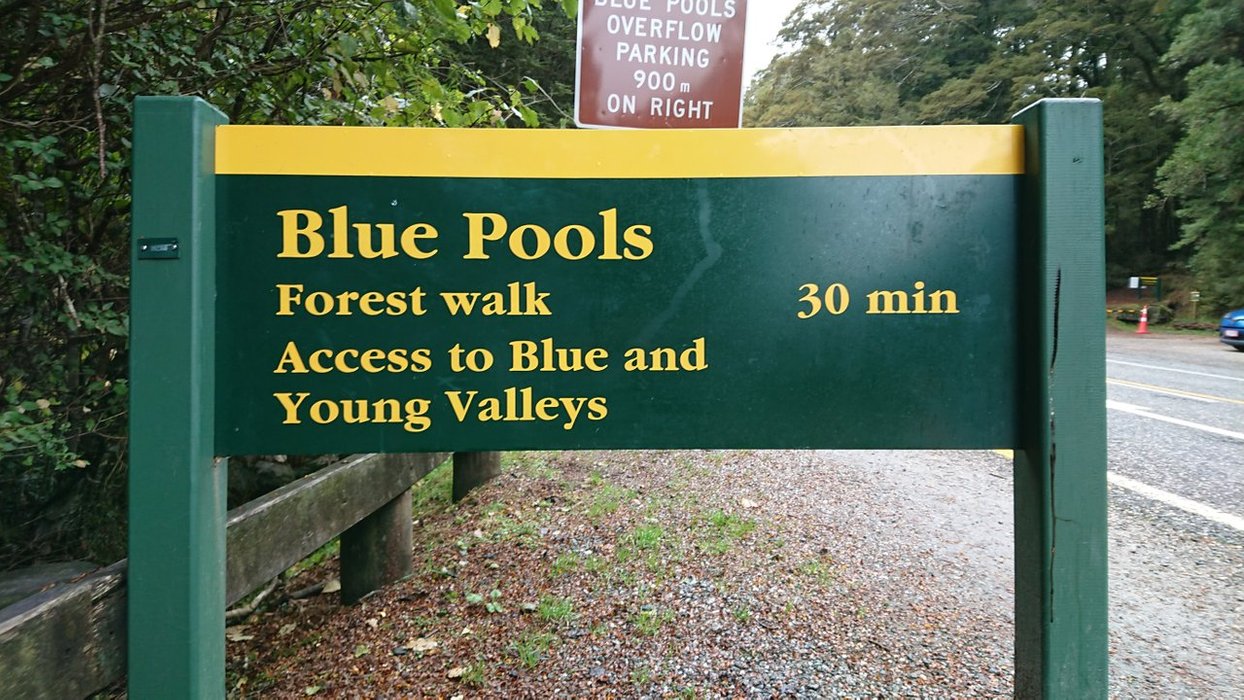 Once you've parked up, as you can see from the sign, it's a 30 minute forest walk with a boardwalk in some sections, which leads you to some of the bluest pools you're likely to see! First though, you need to cross a pretty daunting suspension bridge which only allows a maximum of 10 people on at a time! It's a little wobbly but it's part of the fun! The second swing bridge isn't quite as "swingy" and is the viewing platform for the marvellous clear waters below.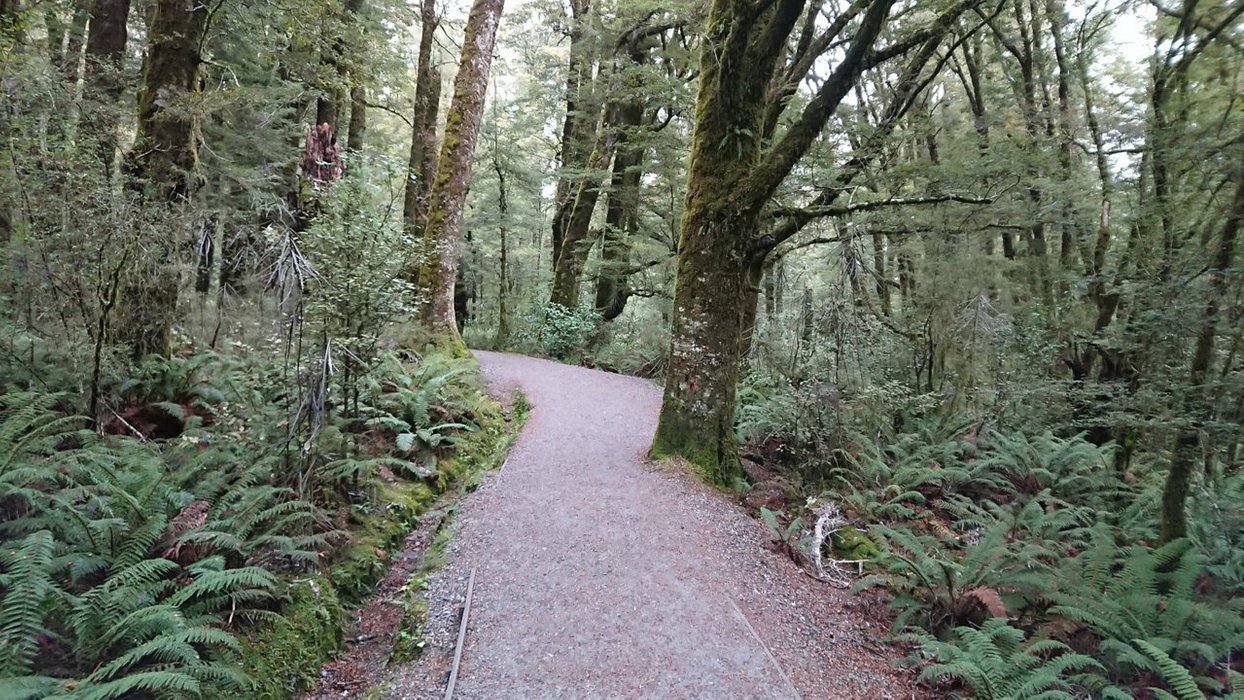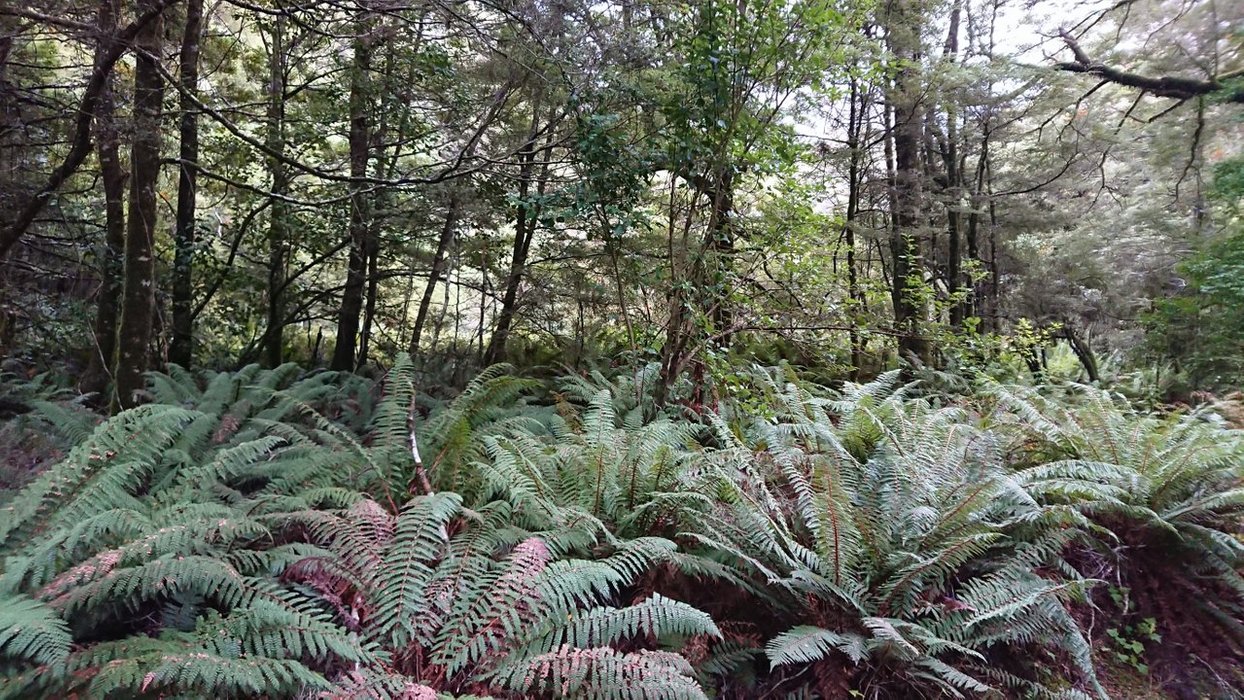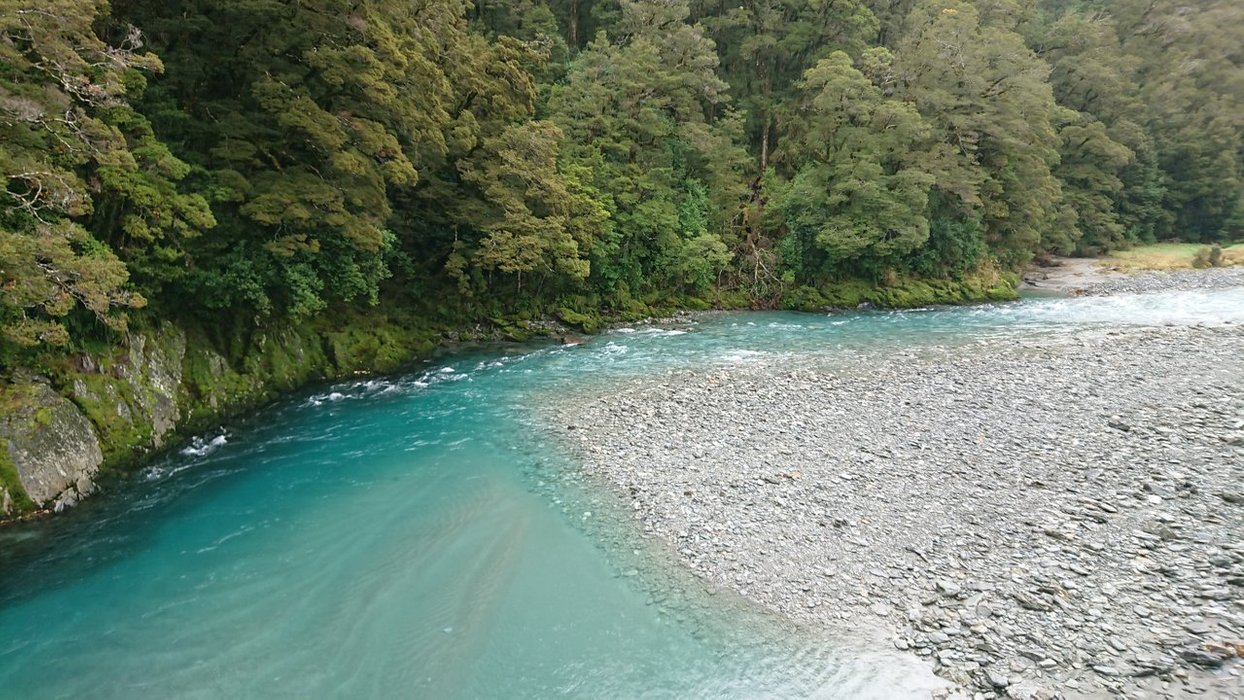 After the first suspension bridge, the path continues for another few hundred metres and that's where things really start getting even more blue as you get to the Blue Pools! The second suspension bridge gives you a view full of beautiful colours and if you wanted to continue along the path, you can get closer to the action and go "poolside".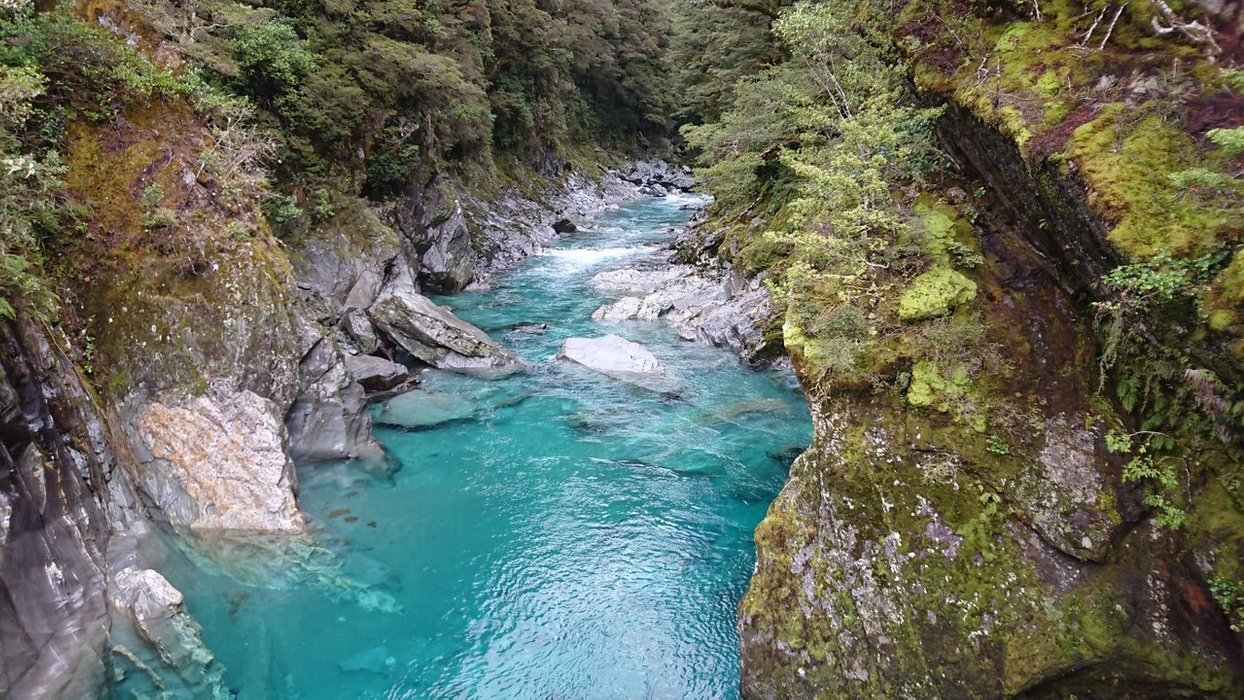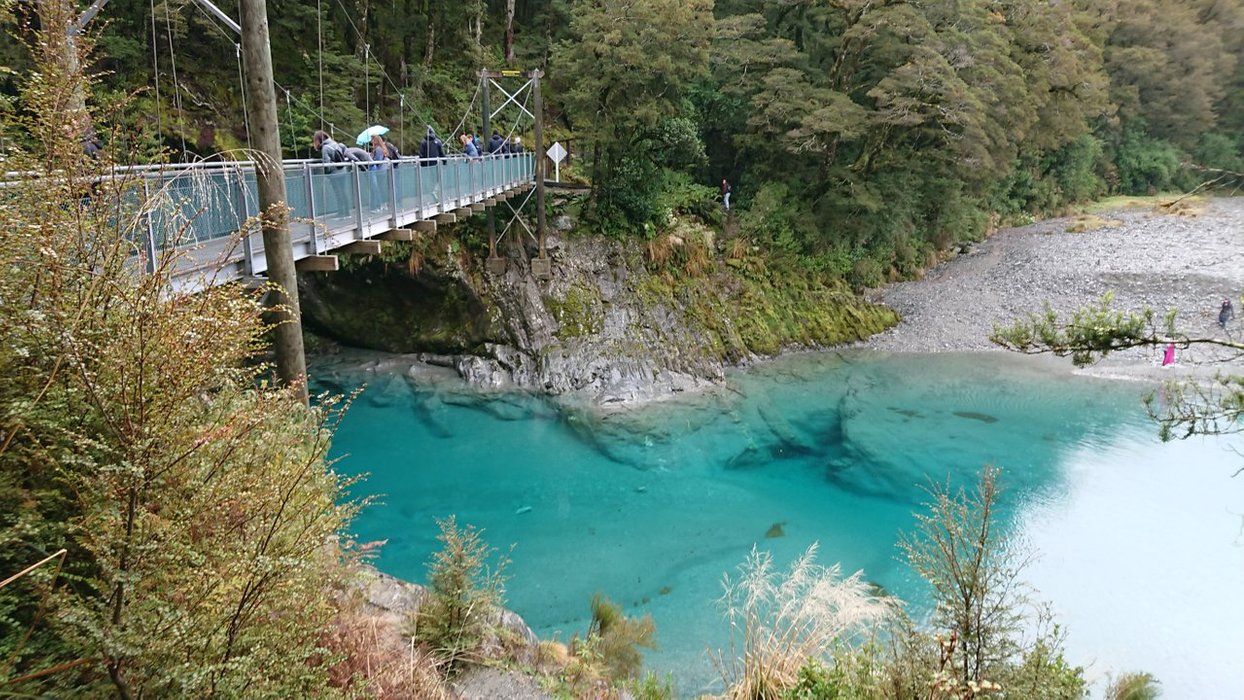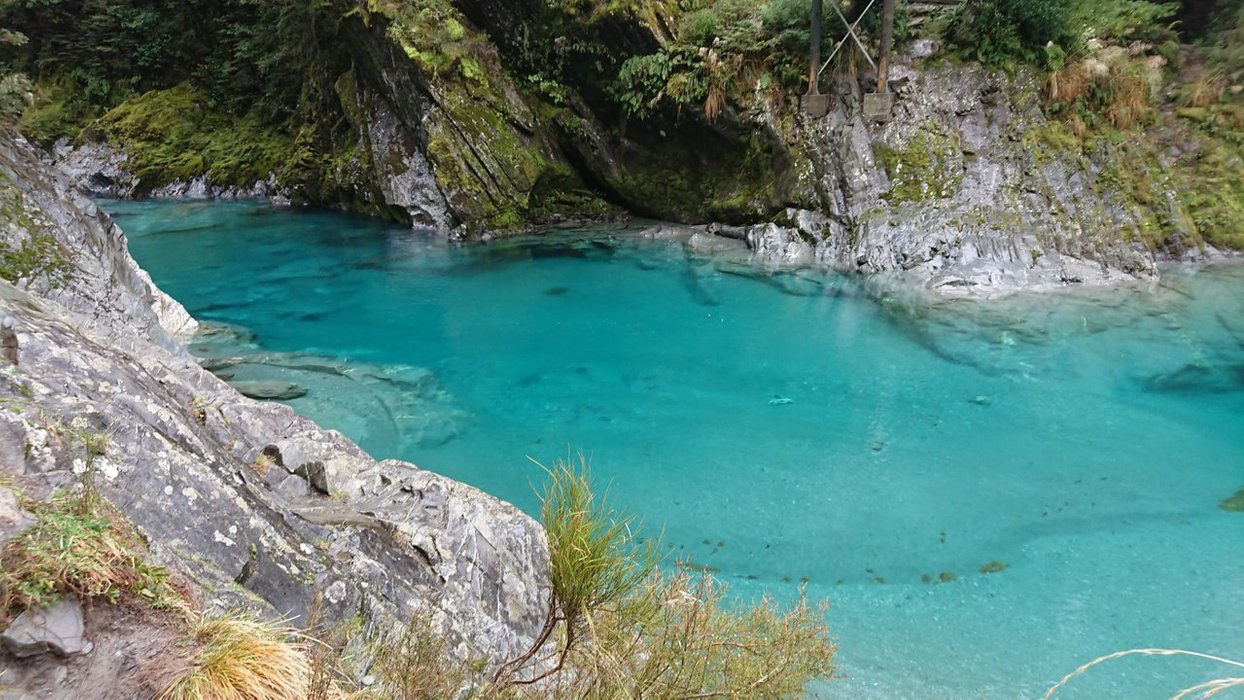 The Neck
Once we pulled ourselves away from the amazing Blue Pools, it was time to get back on the road and continue our road trip south towards a part of Highway 6 called "The Neck". It's about 30 minutes south of the Blue Pools and is a narrow stretch of road which separates Lake Wanaka and Lake Hawea. At this point, we have left Mount Aspiring National Park and are out in the open, surrounded by beautiful lakes and mountains.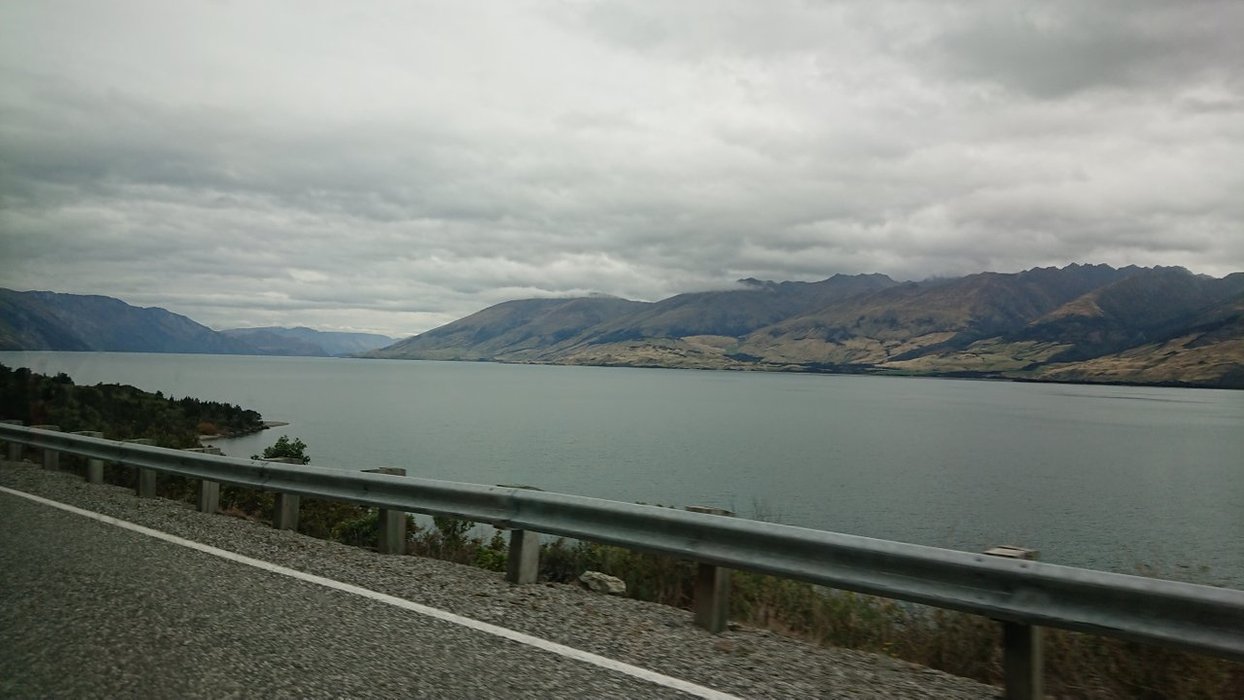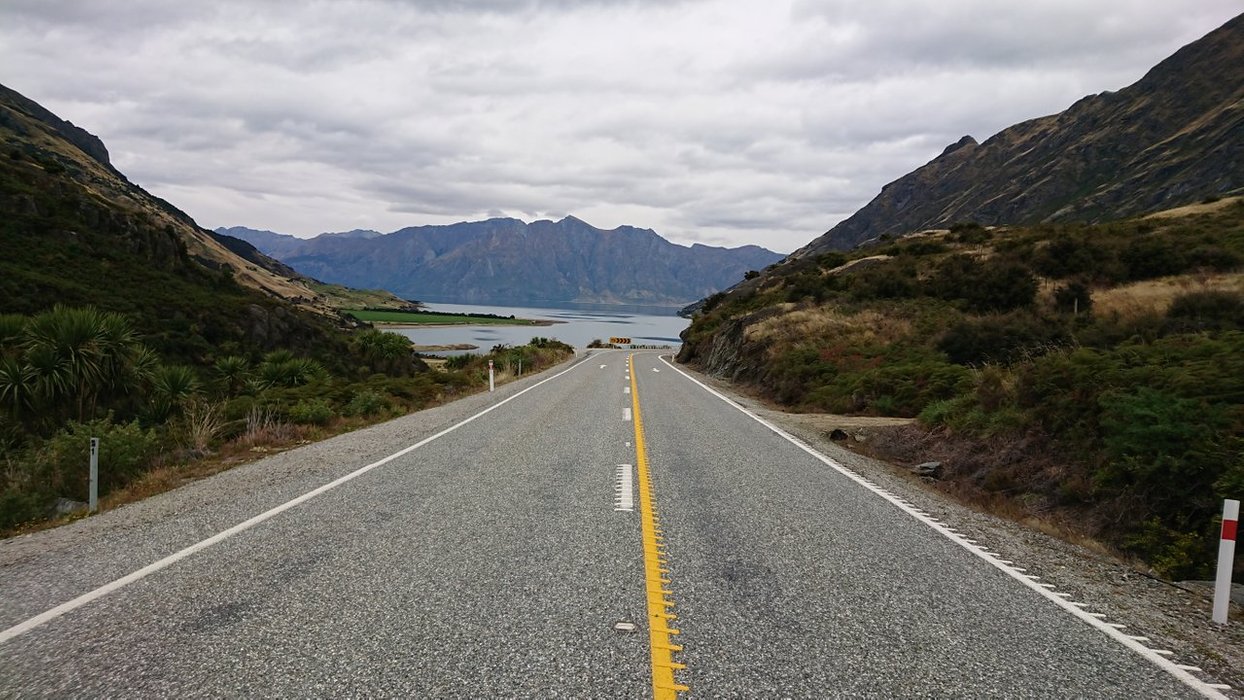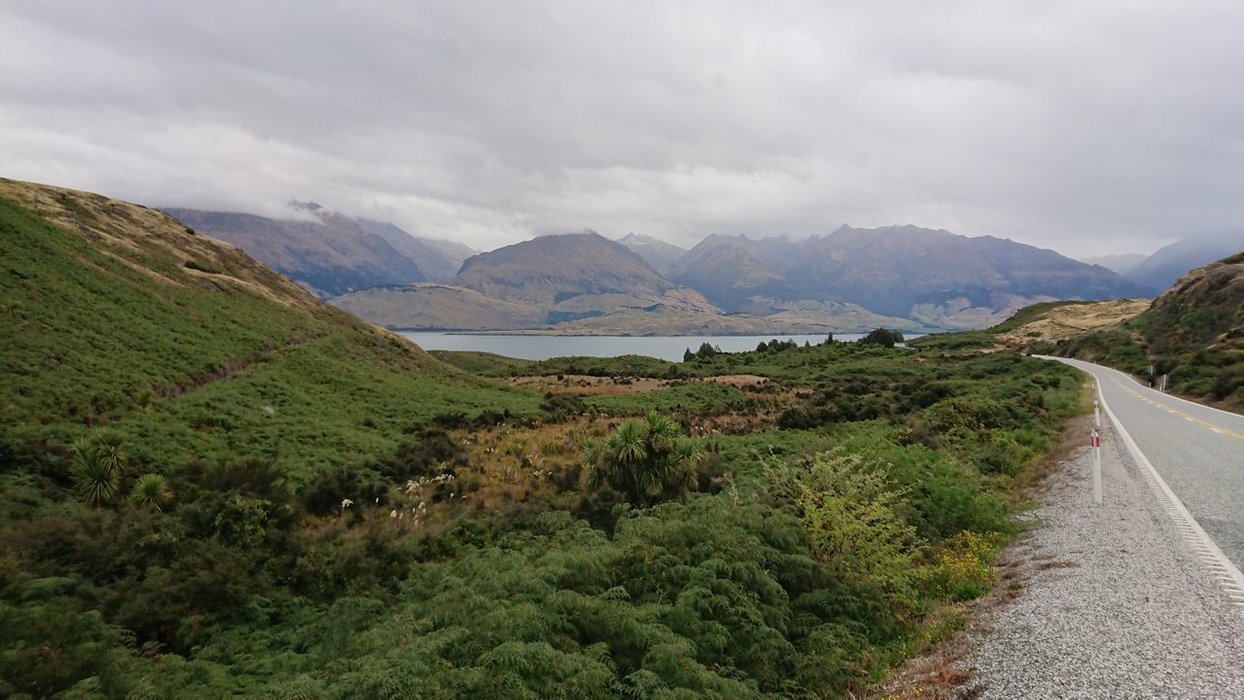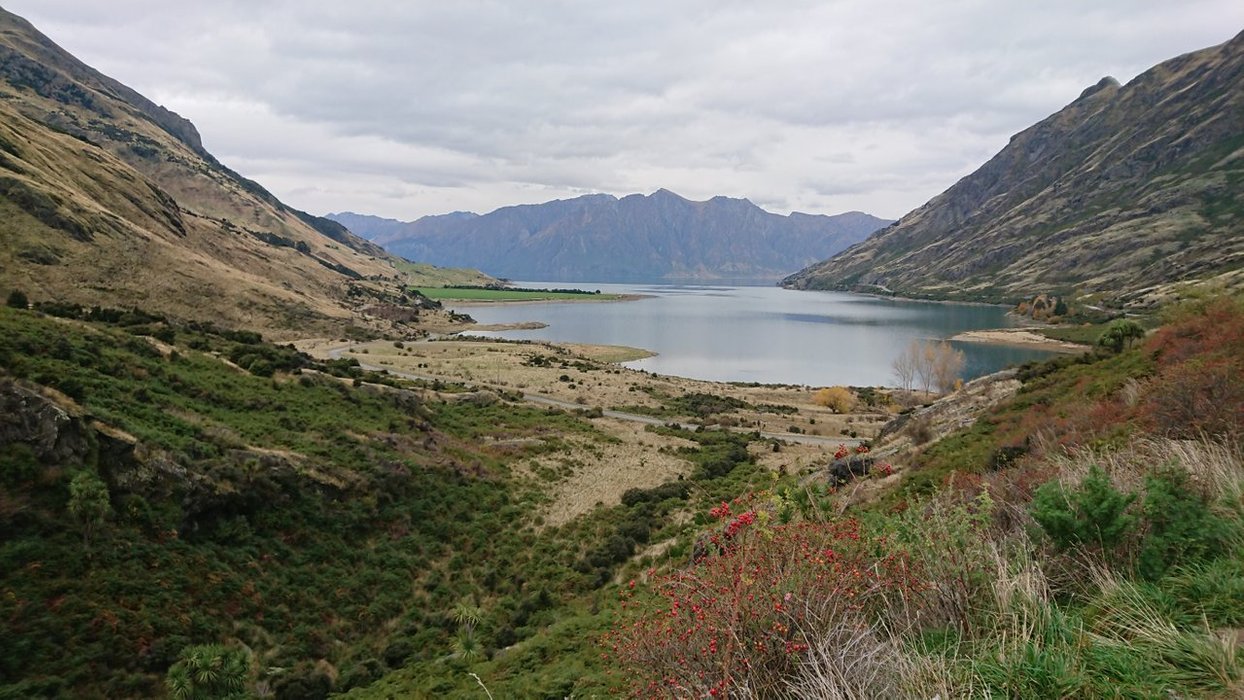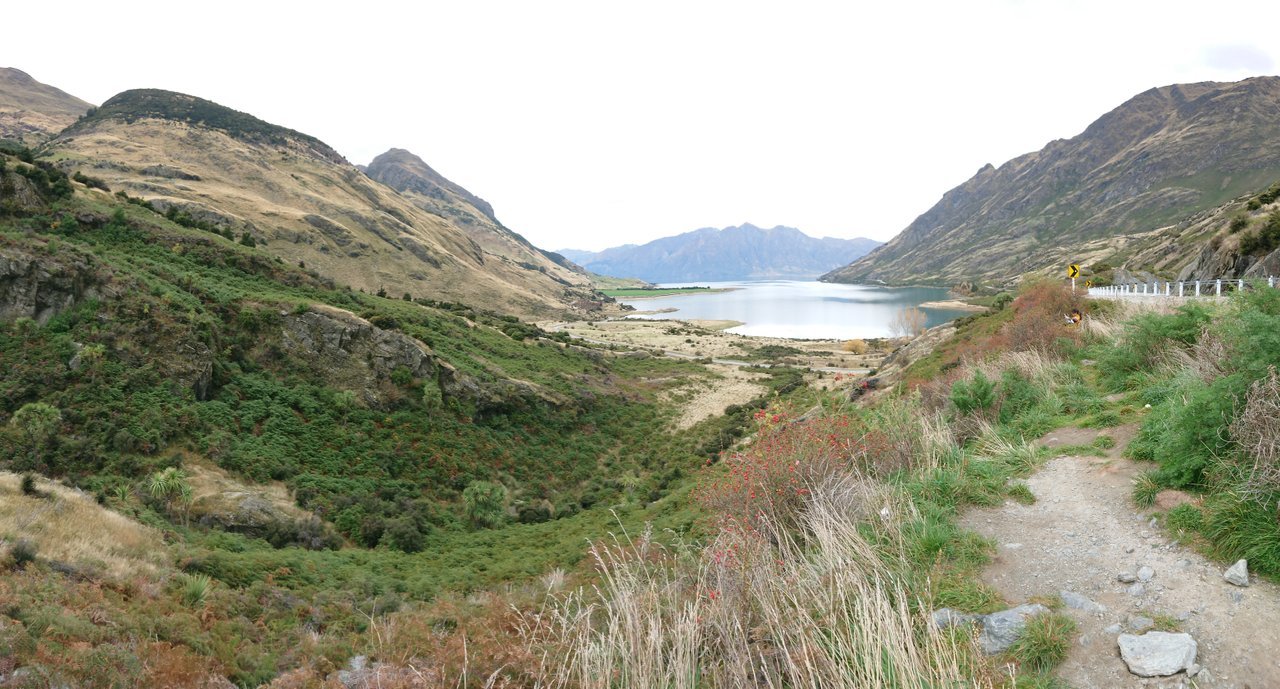 Once we got back on the road and continued towards Wanaka, words cannot describe the views of the lakes and you'll just be blown away! Make sure you keep your eyes on the road if you're driving though haha!

Wanaka
Another 30 minutes or so along Highway 6 from the Neck is the alpine resort aka highly touristic town of Wanaka, whether it's Summer or Winter, you'll have something to do here. As you might expect from the name, it sits right next to Lake Wanaka with opportunities for fishing, walking along the lake or, for the serious hikers, getting to Roy's Peak. Unfortunately, I didn't have time to do that on this trip but if you get a chance and you're in the area, it's been highly rated as one of the greatest New Zealand walks. There's also a great opportunity for skiing in the winter months but more information about all the activities can be found on the Wanaka Tourism website.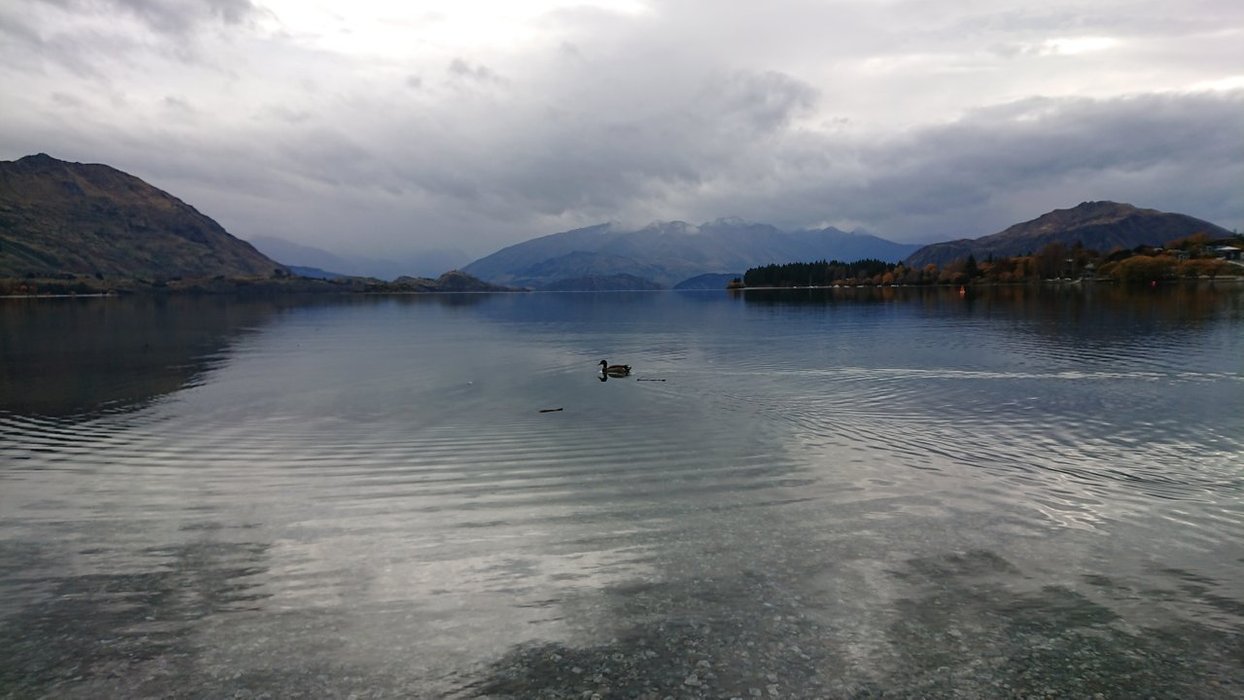 Of course, if you're going to Lake Wanaka, you have to take a picture of "That Wanaka Tree". The what? Yes, it's known as "That Wanaka Tree" and is one of New Zealand's most famous trees because it defies the odds and actually grows out of the lake itself! It's between 60-70 years old and stands tall in the middle, making it a favourite place for ducks to chill out at. Don't get too close to it though, one might start giving you attitude like one did to me! Of course, it's one of those "instragram moments" (yuck) but it's worth taking a few minutes to have a look, just for the shear "how does that even work?" aspect of it!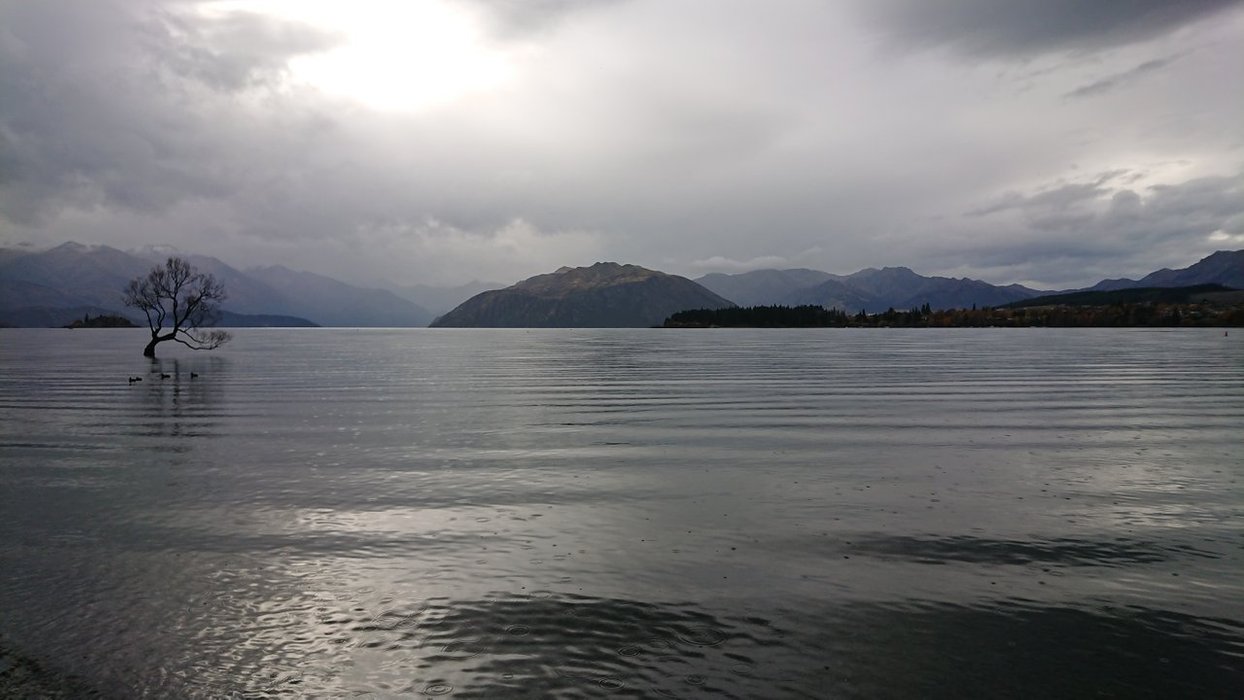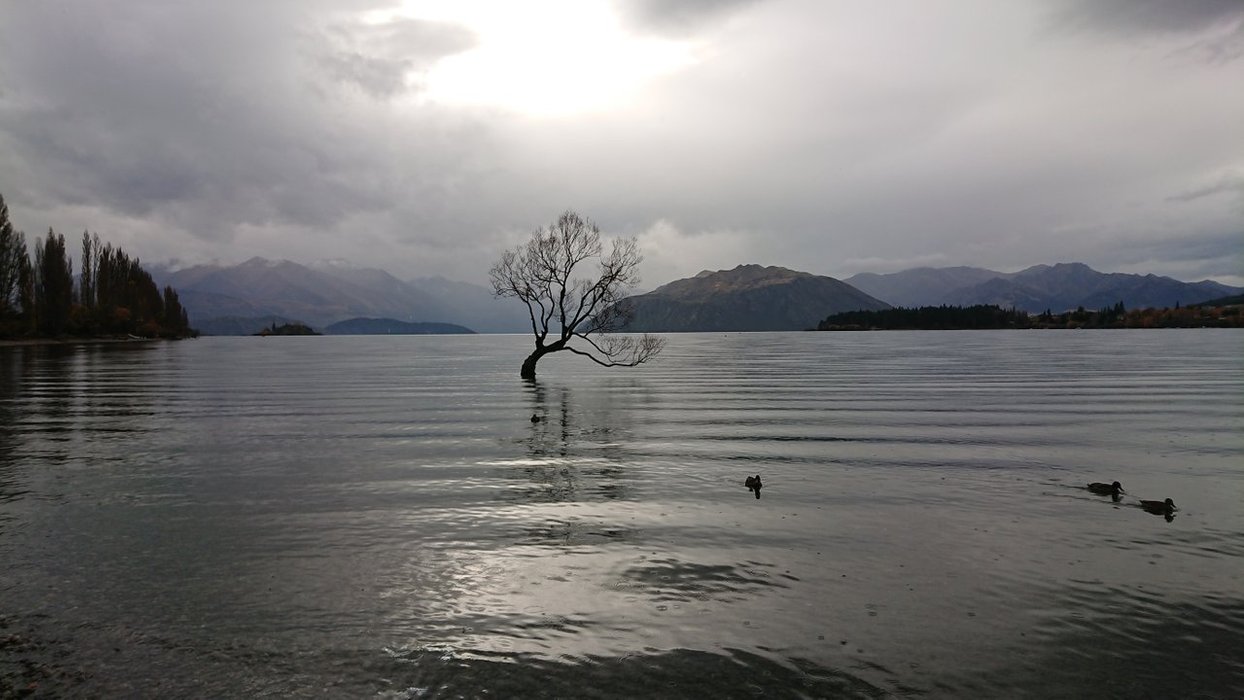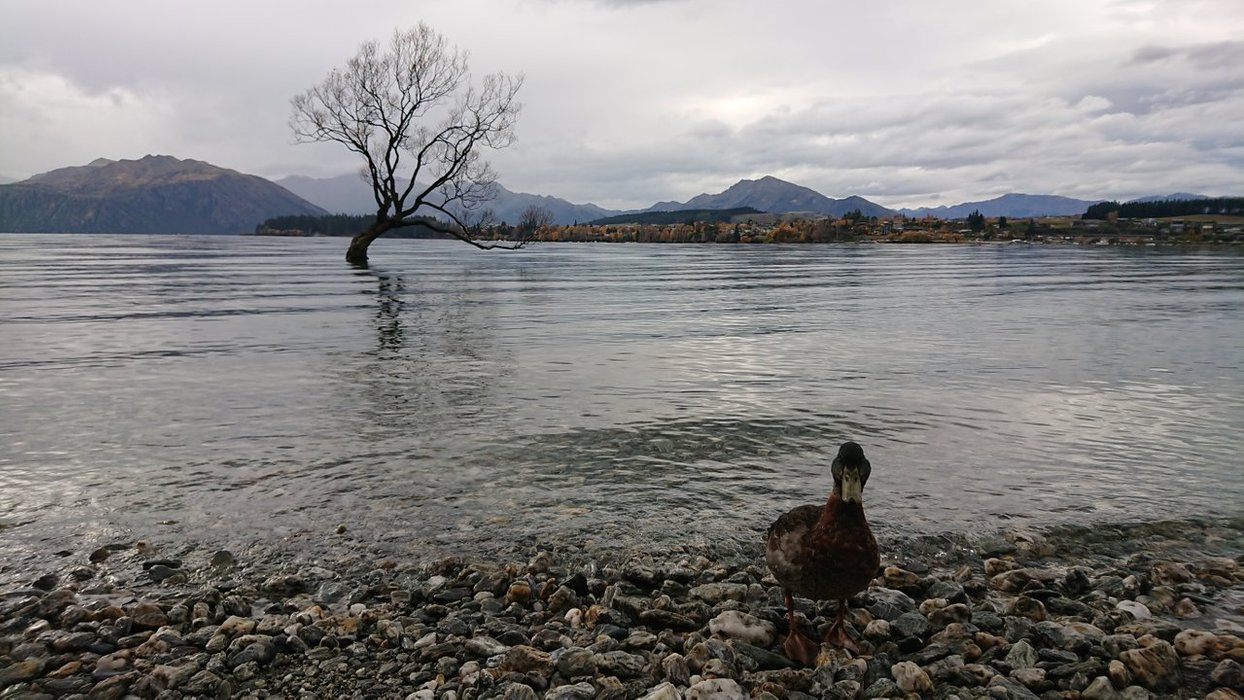 There are plenty of places to eat along the waterfront but it was one chocolatier that stood out to me called Patagonia Chocolates. Delicious, rich and full of flavour, I tucked in to a hot chocolate as it was a pretty bleak day which was well worth the $5.50 NZD. They do breakfasts as well but after a long day, you need a little bit of energy in you to see you through!

Crown Range Lookout
Our final stop on this amazing road trip was the Crown Range Lookout, which is another hour drive from Wanaka but if you want a great drive, don't go back on to Highway 6 here, rather, head down Cardrona Valley Road - you can thank me later! You could say the views on the way down were the crowning glory ... har har har... We stopped off at the view point at the top but a little bit further down the road from here is arguably a better viewpoint on the left but we couldn't stop there because we didn't see it until late and there was no way to turn back.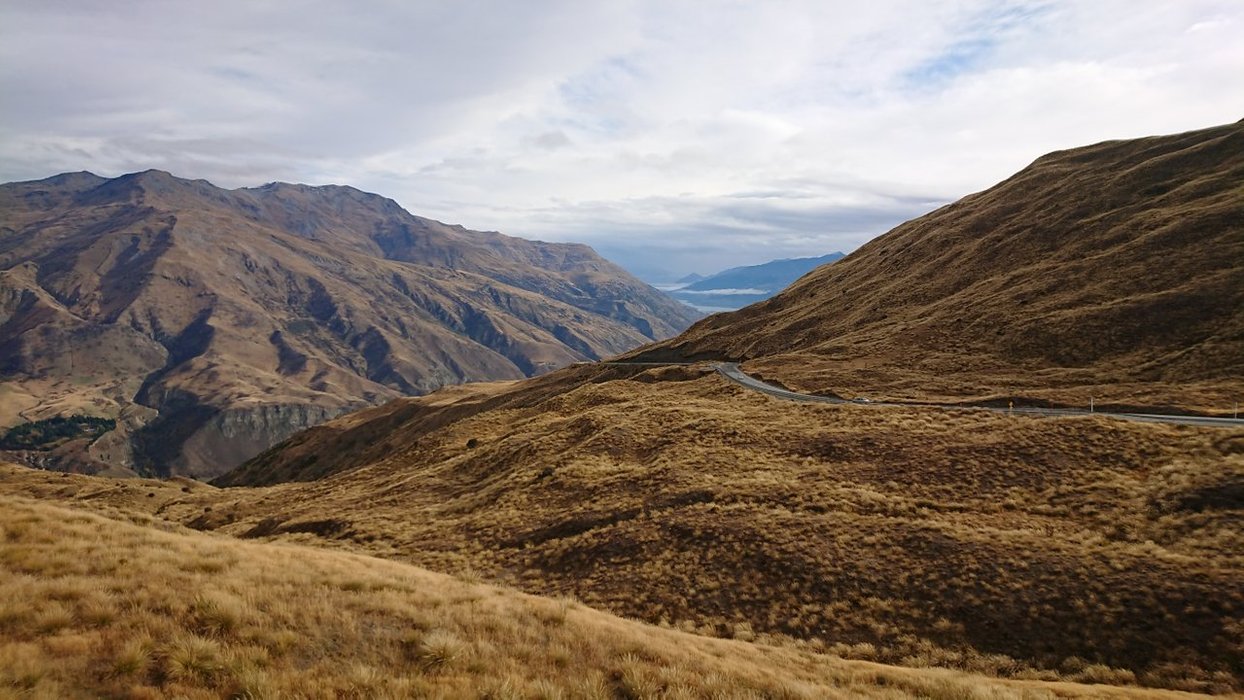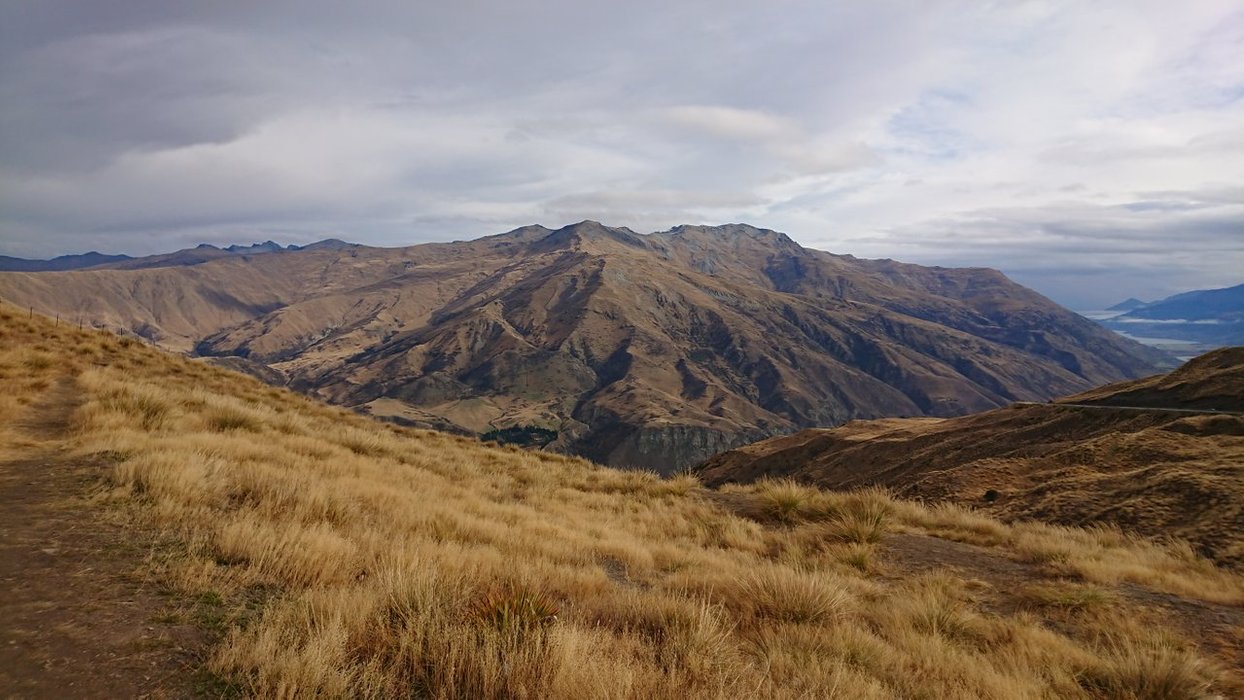 After you get back on to Highway 6, it's another 20 minutes or so to Queenstown, which we'll be exploring more of in the next blog!
I hope you have enjoyed this road trip today folks, we've seen a lot! Now go and get some rest!
Nicky