The Adventure Capital of the World
I heard many stories from my friends who have already visited this daredevil's town in the south island of New Zealand, but the message was clear - I simply had to try something that I'd never done before. Maybe "Bungy jumping" seeing as AJ Hackett and Henry van Asch set up New Zealand's first commercial jump? Perhaps skydiving, canyon swinging, hang gliding or paragliding?
There's no doubt about it, if you're not going to go out of your comfort zone in Queenstown, you never will. Fear not though as I spent a couple of days there and did the best of both (adrenaline and more chilled activities). So, who wants to find their wild side with me? Let's go!


Chilled Activities in Queenstown
Let's start off with the more chilled out activities in Queenstown as there are plenty of options. I'll go through what I did here on the 3 nights I was there but there are many more things available if you're staying for longer than 3 nights - check out the Queenstown tourist website for a full selection of activities.
Queenstown Hill Walkway
If hiking is your thing then I'd recommend doing the Queenstown Hill walk as it's very close to the town centre and you don't need to drive to the start. However, be warned as it is pretty steep even when walking from the centre of town and you'll need to have some degree of fitness to do it! To get to the start, walk up Ballarat Street then up to Mallaghan Street. Follow the steps leading to Kerry Drive, take a left when you get to the road and the next right where you will see the Queenstown Hill Walkway sign.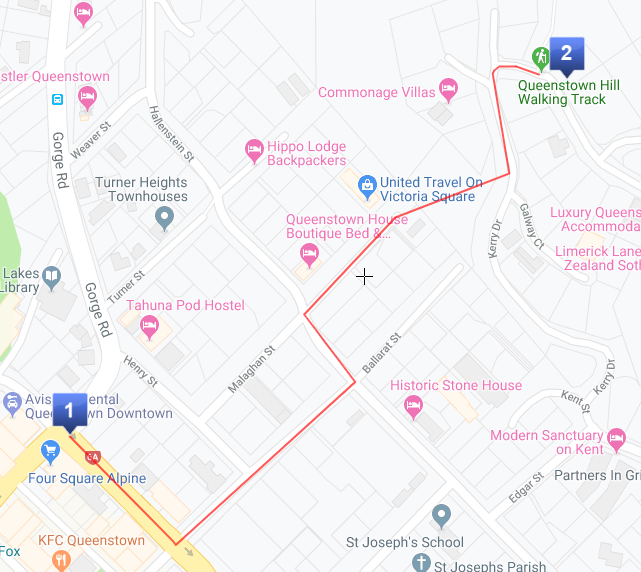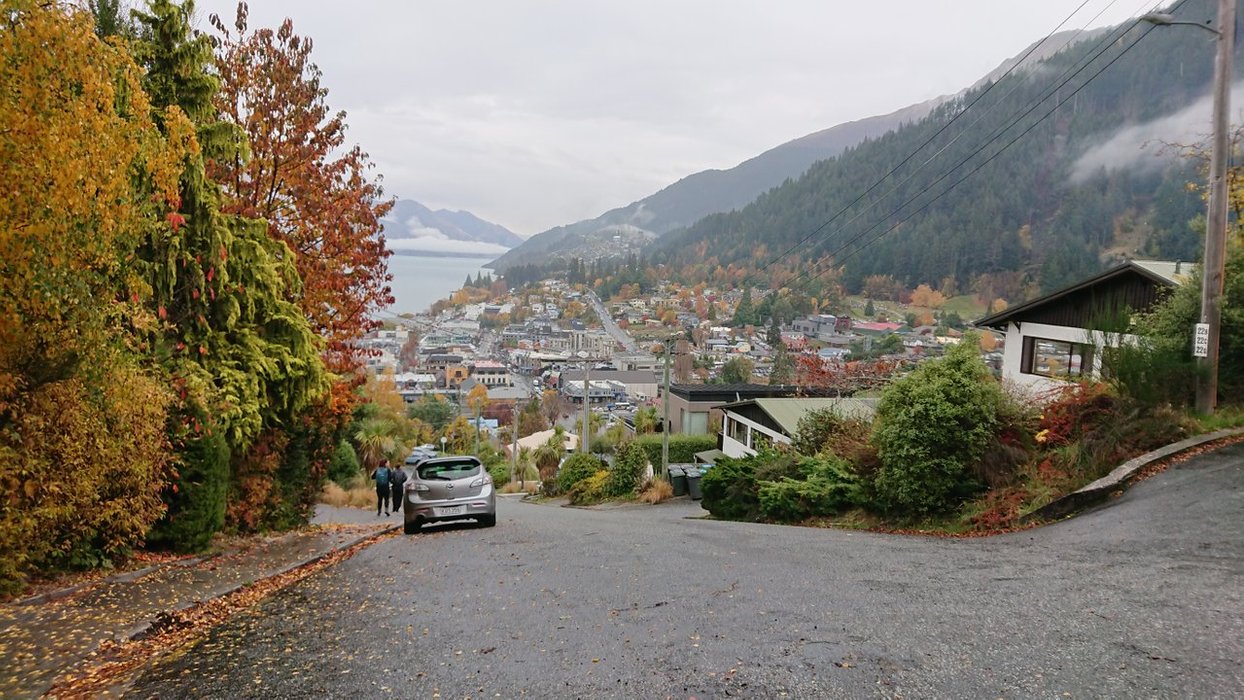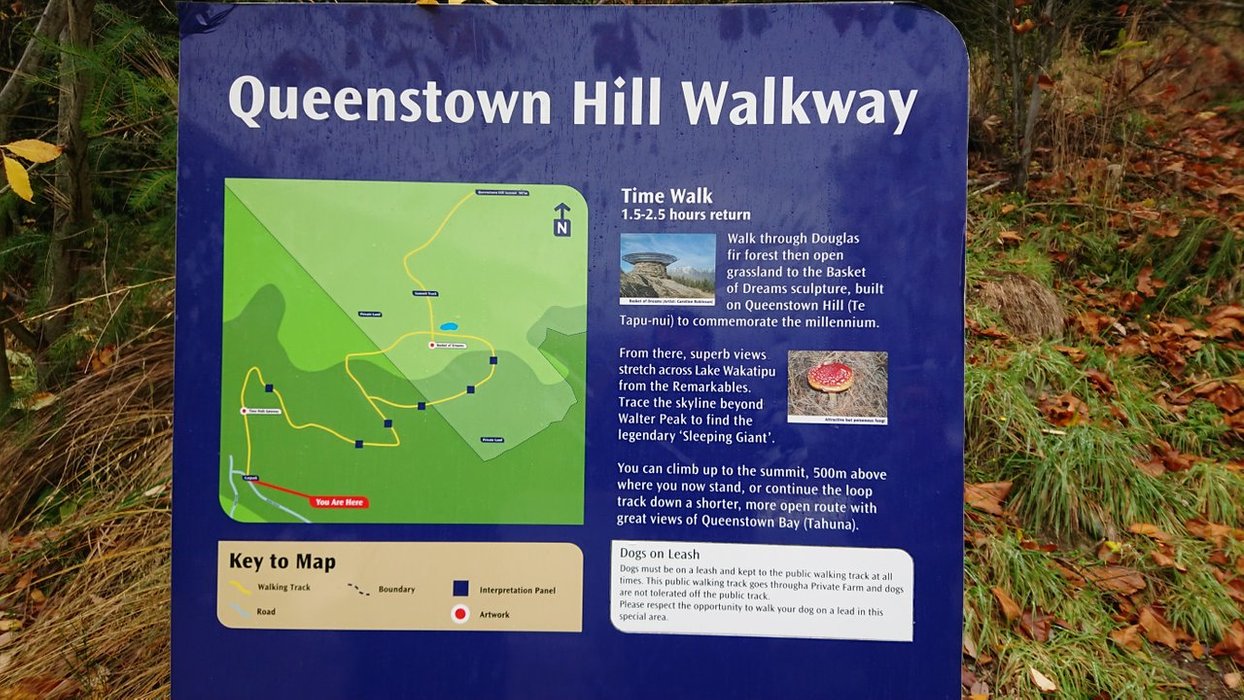 So as you can see from the sign, it will take around 1.5 - 2.5 hours depending on your fitness, what route you take and how long you enjoy the views for. Seeing as I'm a bit of a hiking headcase, I decided to go all the way to the summit which sits at 907m altitude... yea it was steep haha! Along the way, there are some "interpretation panels" which are basically information boards about how the Maori understood nature and a little bit of science about the flora and fungi you'll find along the way.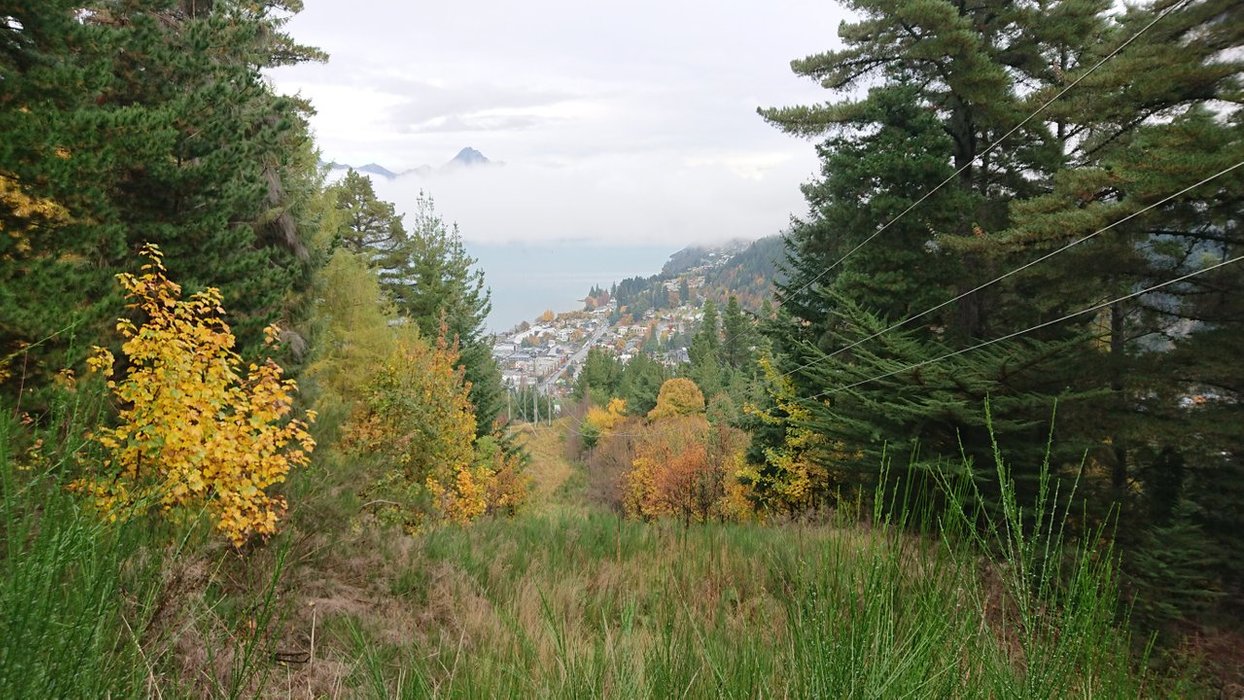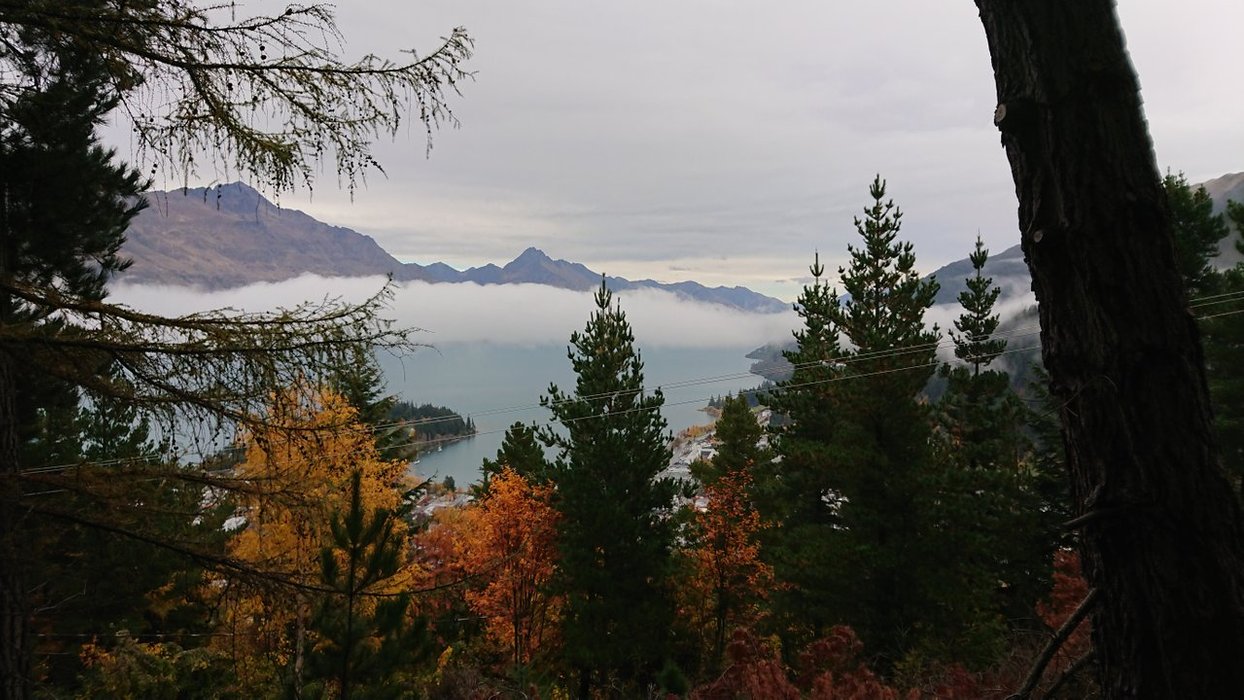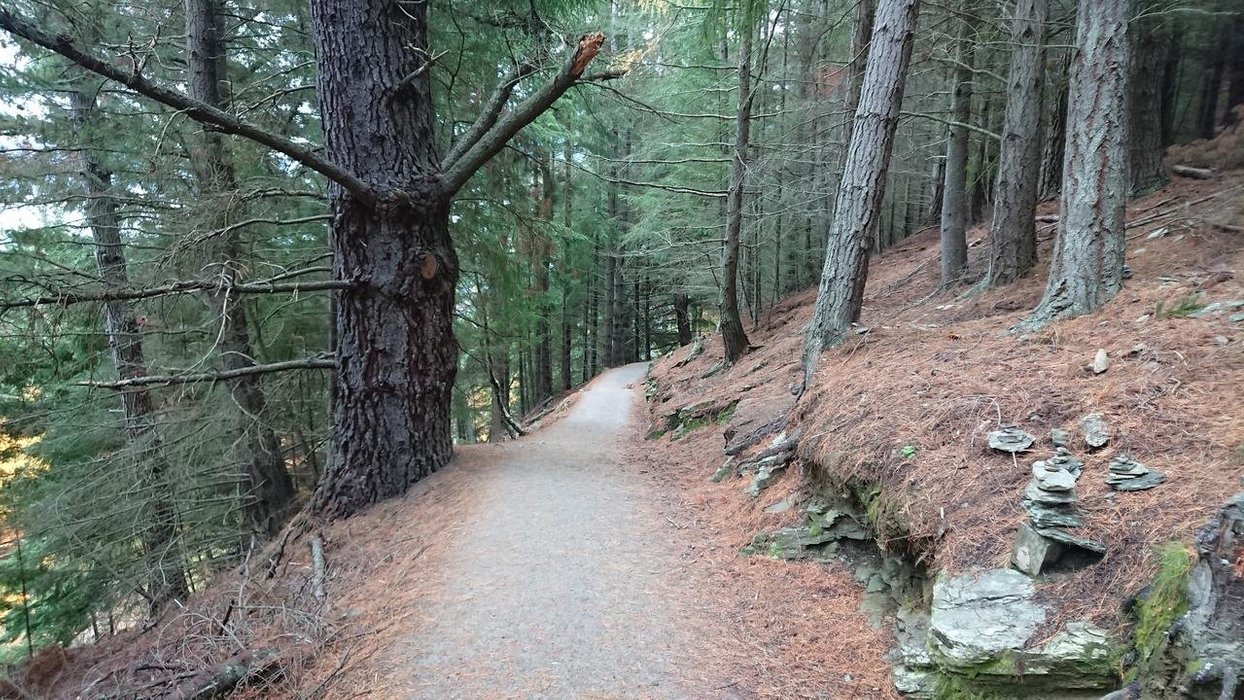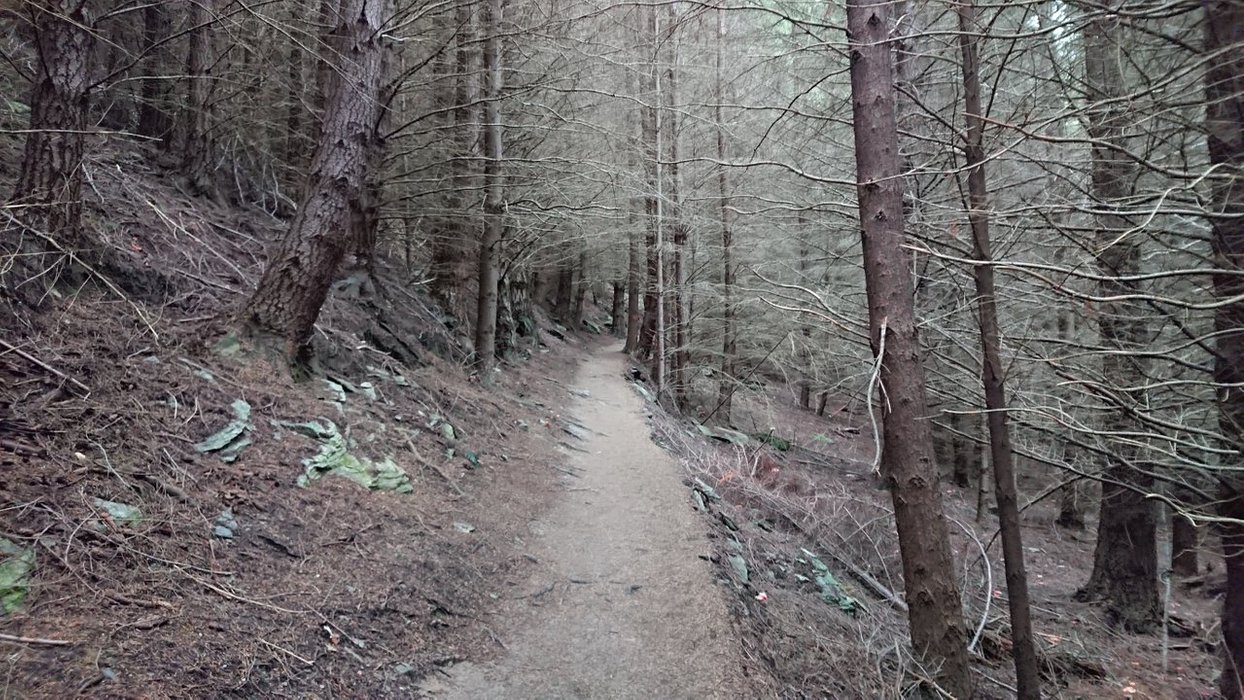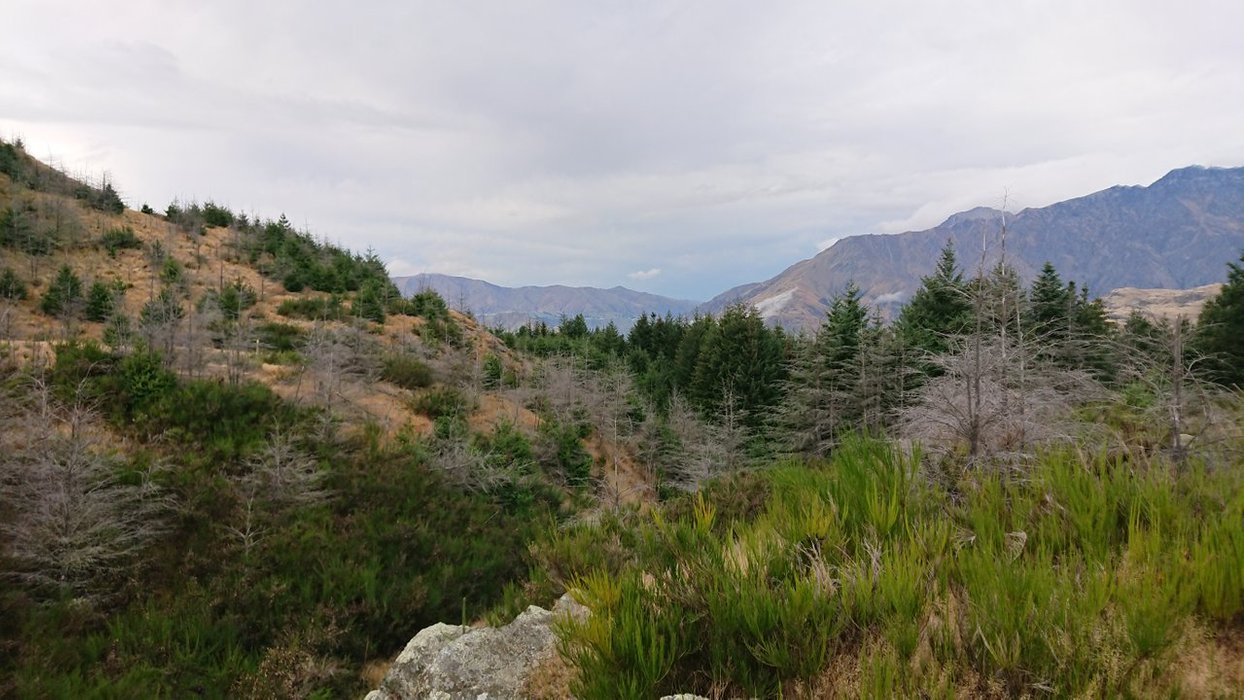 Once you have escaped the forest, there is a small ascent outside but make sure you follow the signs to the summit as you don't want to take a wrong turn and be walking in to no man's land! The path will start coming back on itself as you head towards the Basket of Dreams, which is a big metal basket built to celebrate the beginning of the new millennium.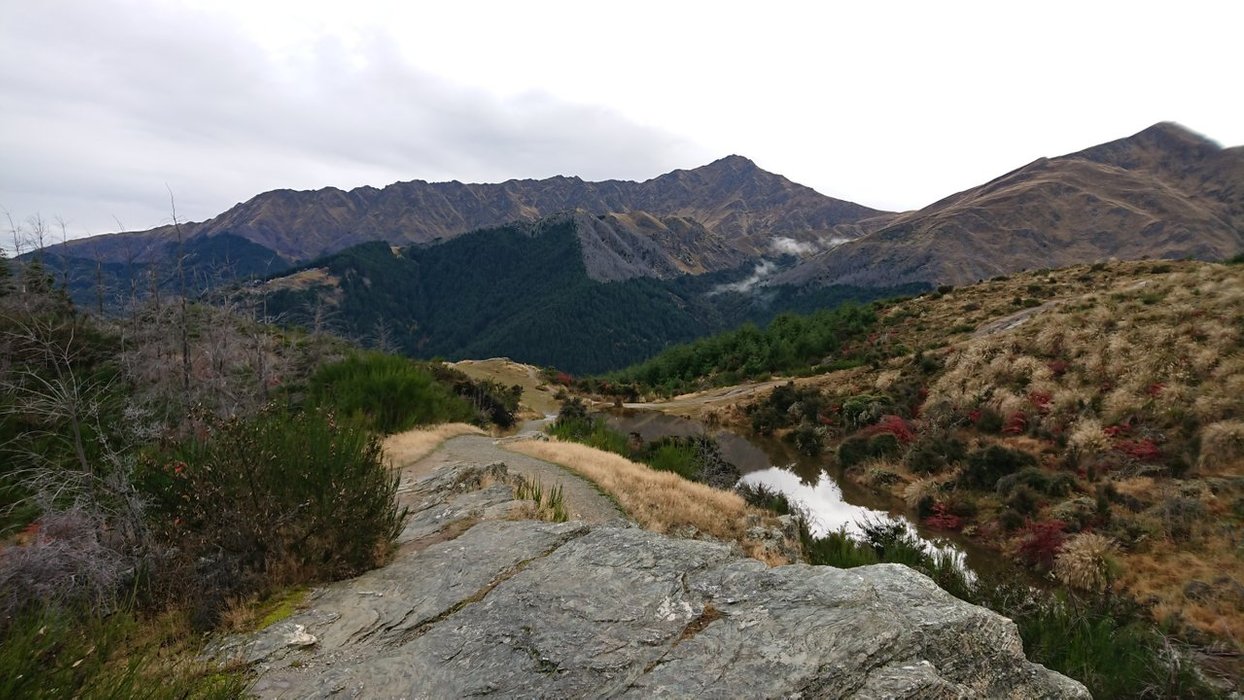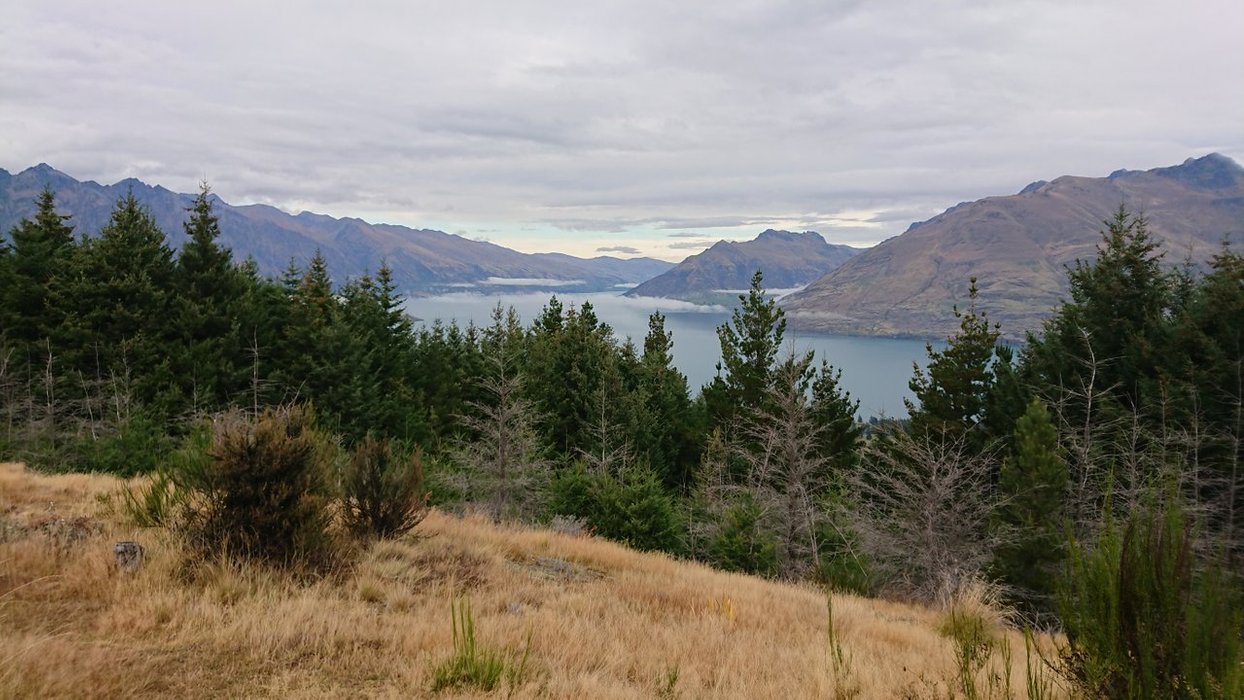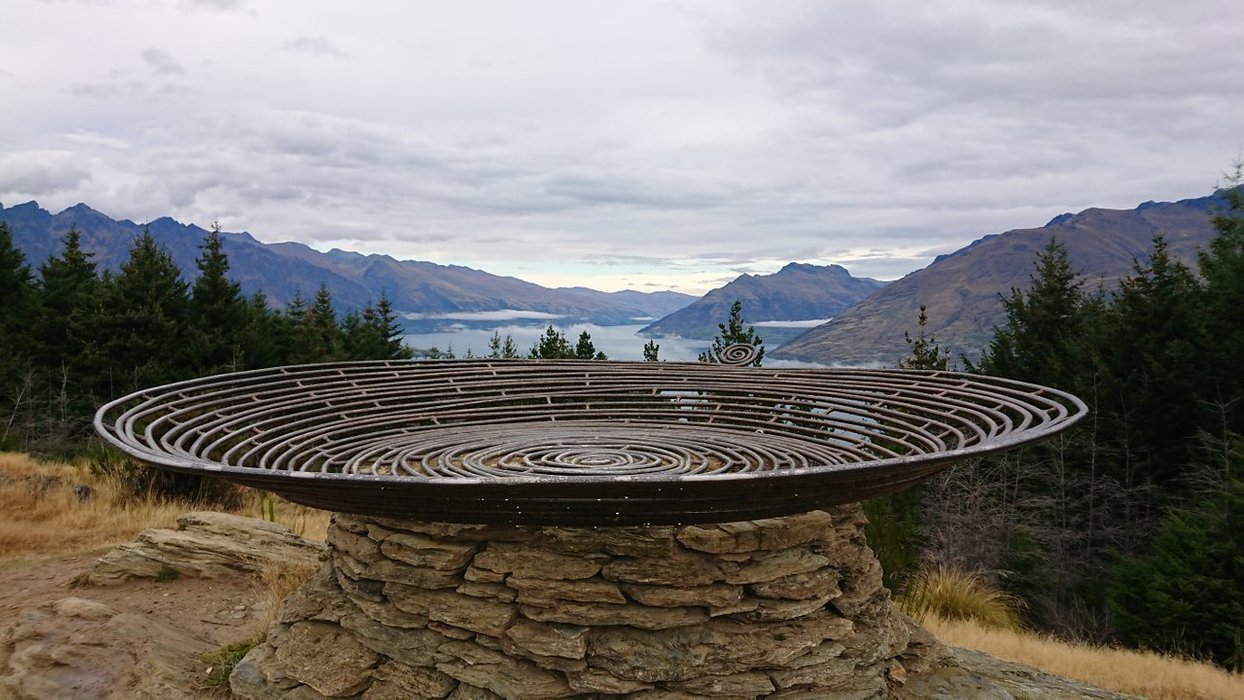 It's not the most comfortable thing to sit on but it's a good place to hang out for a bit as you take in the lovely views of Lake Wakatipu and the surrounding mountains. Once you've got your breath back, you have the option to go back down or to carry on to the summit. Maybe this next section can convince you to go to the summit!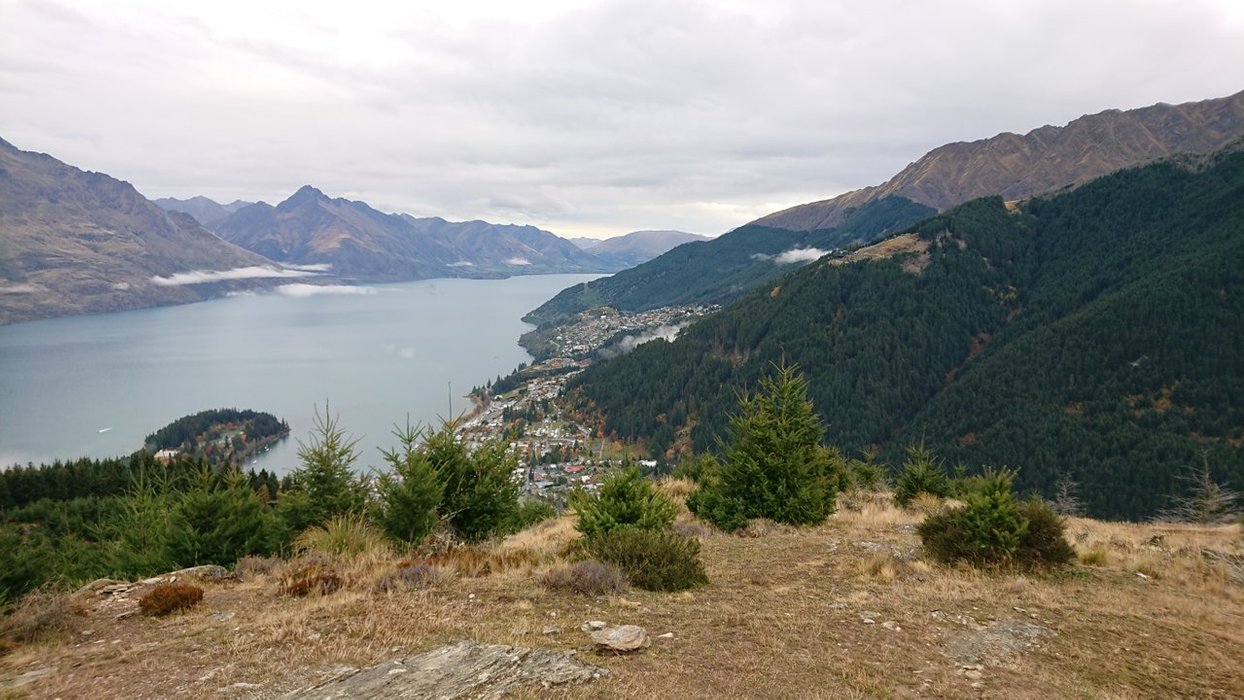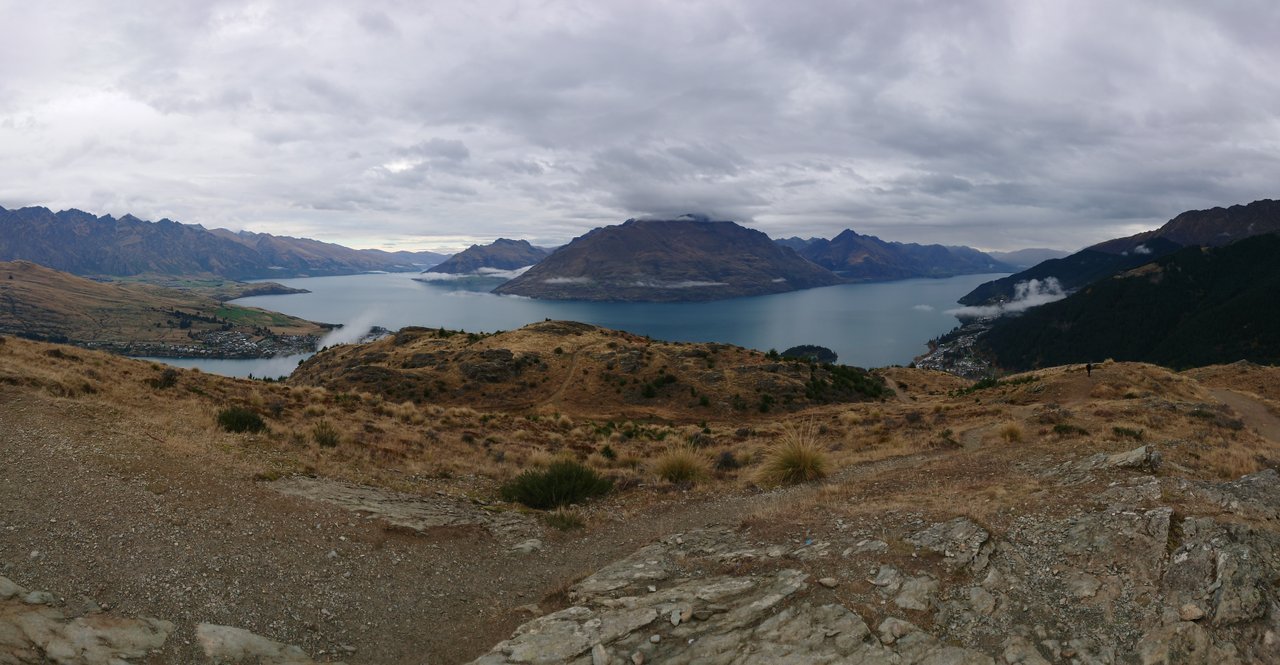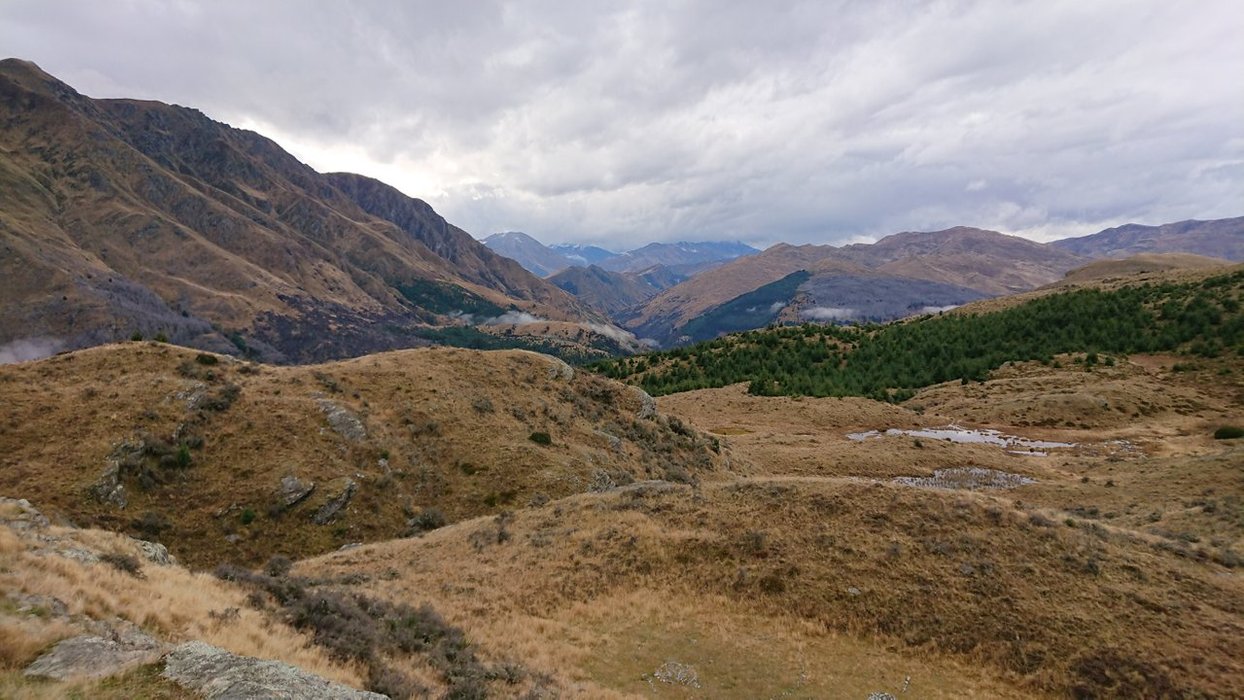 I would highly recommend this hike as a great way to explore the natural surroundings with spectacular panoramic views and you'll get in some good exercise! Make sure you wear sports trainers at the very least but I'd recommend walking boots and take some water with you, you'll work up a sweat in no time!

Skyline Queenstown
If you wanted great views and didn't want the hassle of hiking, then take a gondola ride via the Skyline instead. It's $44 NZD return but it is the steepest gondola in the Southern Hemisphere according to the website, with quite a few activities at the top, this is a fun place to go for the family. From Queenstown centre, head up Stanley Street, follow the road around on to Main Street, cross the roundabout, then take a right up Brecon Street.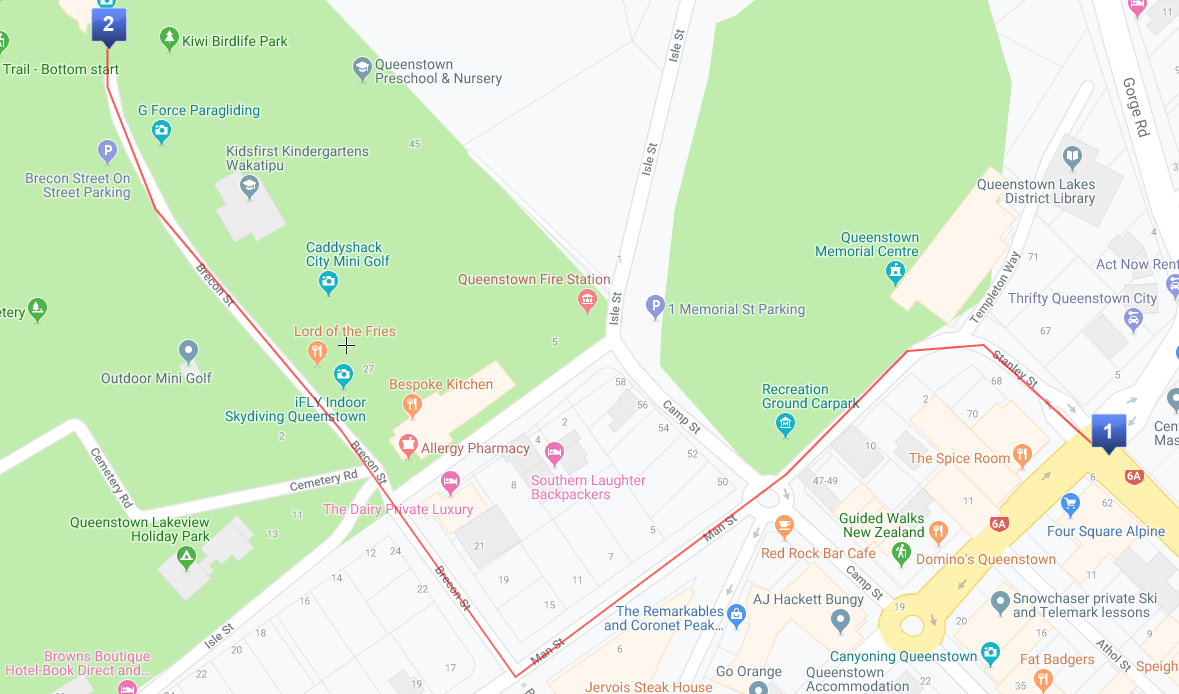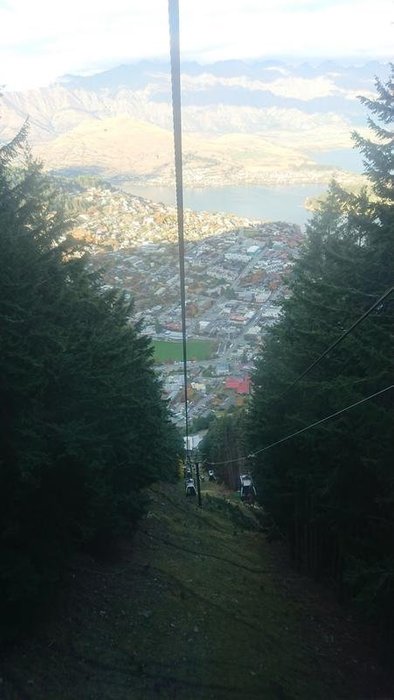 In fact, the total ascent is 450 metres so if you're on the gondola and a little squeamish, it might be a good idea not to look down! But then, why are you on a gondola in the first place, that's the whole point haha! Once you get to the top, there are some options such as the luge, a walk around the summit, restaurants at the top in what is called the "Stratosphere Restaurant" or you can just hang out on the balcony for a while and take in the amazing views of the "Remarkables" mountain range. I do love the names of these mountain ranges I have to say haha!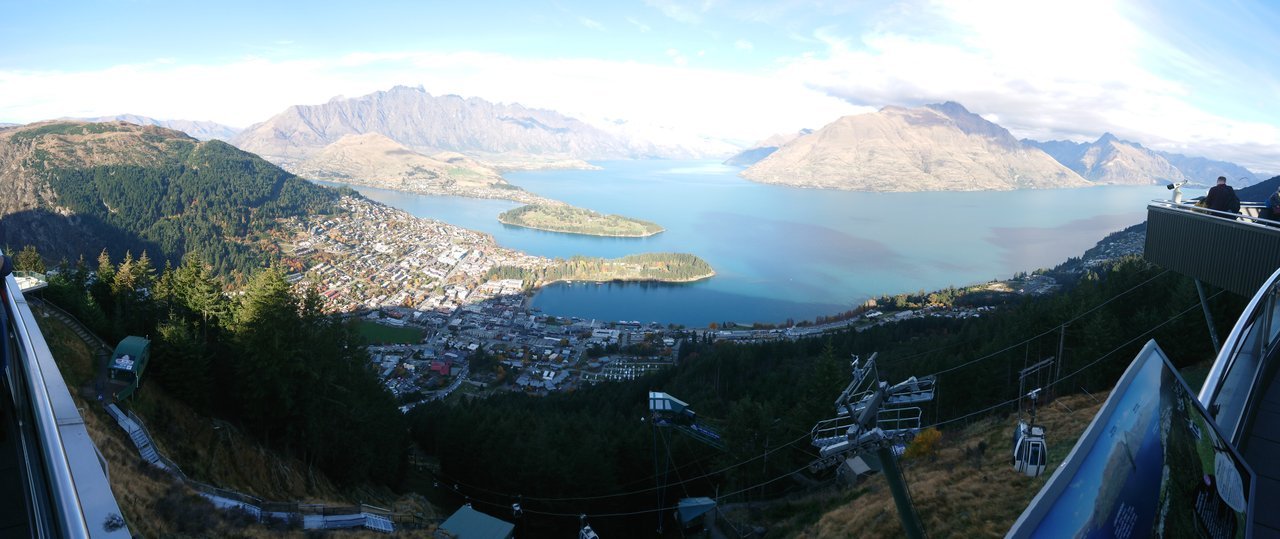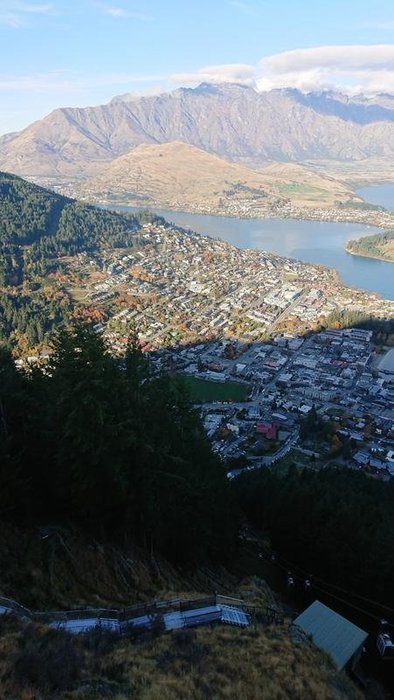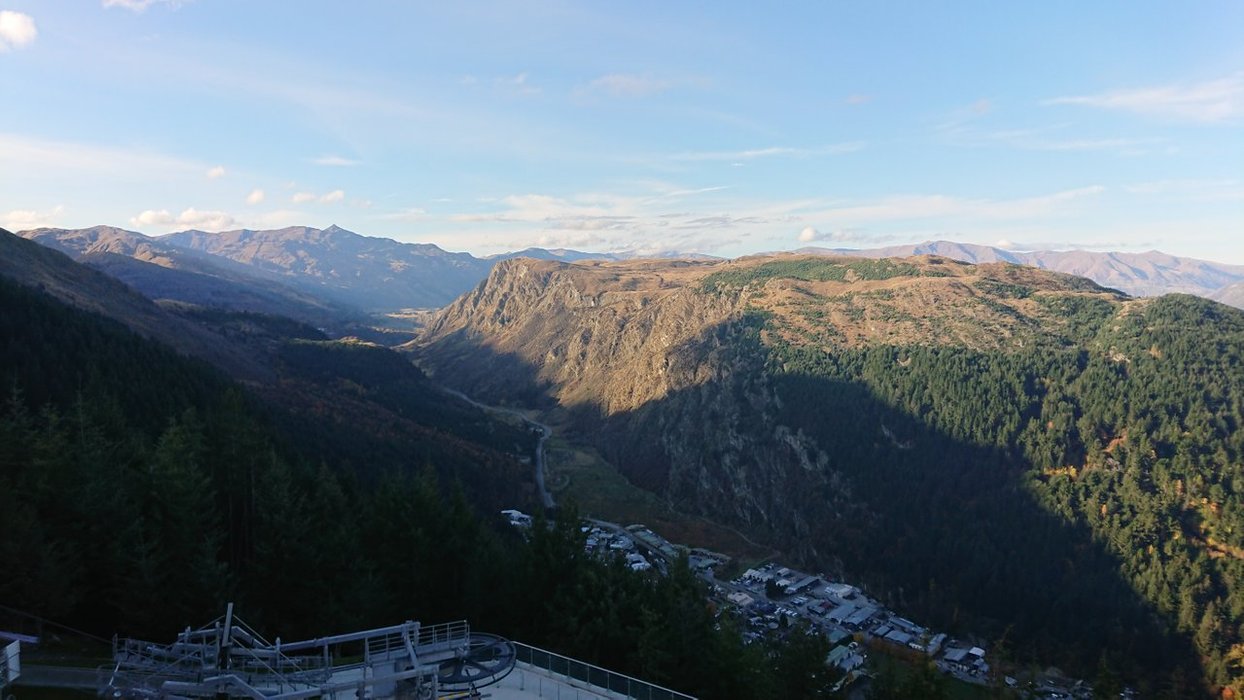 If you hang around long enough and stay late until the evening, there are stargazing opportunities on Bob's Peak with information shared from astronomy guides, or perhaps have a go on the luge (you buy the tickets with the gondola ticket) - total price for a maximum of 5 luge rides plus the gondola is $69NZD for an adult. You won't be bored though with plenty of options here. You could even hike up to the top via Hammy's Track but that is even more extreme than the Queenstown Hill Hike (so I've heard)! Speaking of extreme, we did see a few adventurous folks from the balcony such as this para-glider...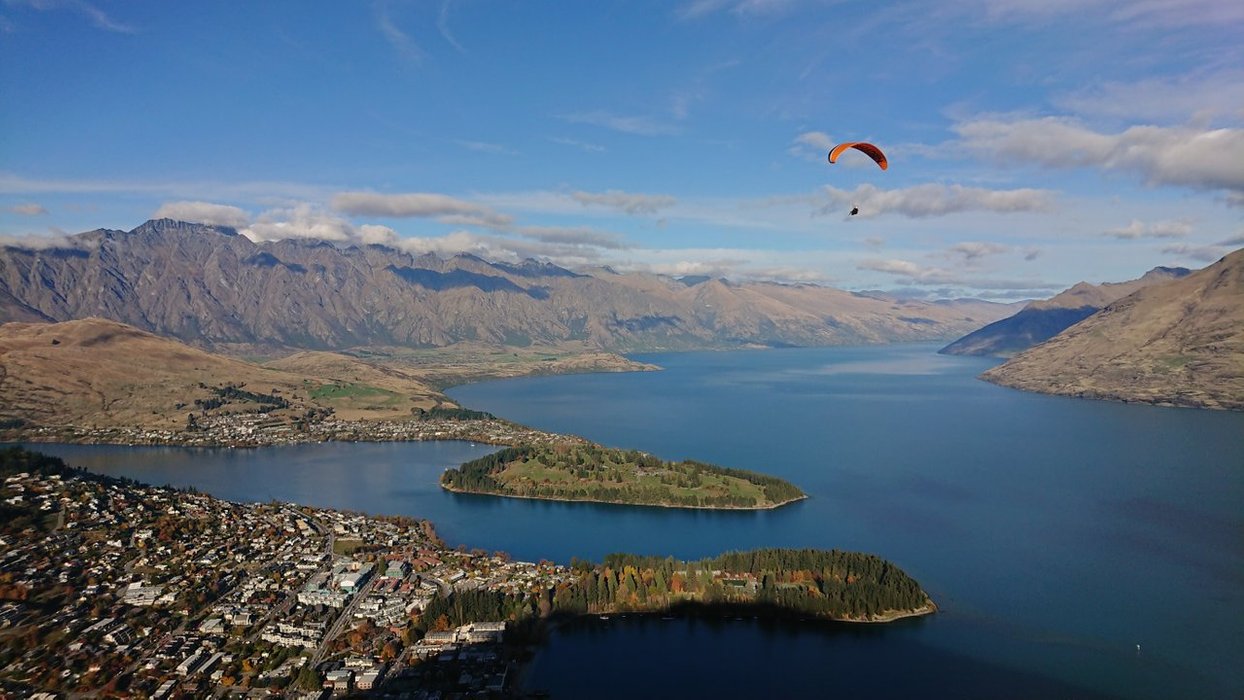 Adventure Activities in Queenstown
Oh boy! Here we go then, some things for you to try (if you were feeling more adventurous) include those I mentioned in the introduction blurb such as bungy jumping, skydiving or canyon swinging. For me, that is not just next level but next UNIVERSE of daredevilry haha! Kudos to those who can do it but I still wanted to give something a go in Queenstown and I do like the idea of flying so I chose to go Hang Gliding and I LOVED it!

Hang Gliding
So you want to fly like a bird without having to jump out of a plane? Hang gliding is probably the best bet then! Here, you are lying face down, hanging from underneath the wings of a glider just above the pilot who holds on to the bars at the front. There are different variations you can do but I'd recommend the "Aerotow" option where a small plane pulls you up in to the air and tows you a long for a bit before the tow rope is removed and you're left to fall back to the Earth with style!
The company I went with was called "Skytrek" and thankfully we had a couple of days in Queenstown as when we attempted it on the first day, it was cancelled due to bad weather (it was too cloudy). Some of the group opted for the refund (which the company is perfectly cool with) but I decided to give it another go the next day and the weather was much better. The Aerotow costs $299 NZD and if you wanted the pictures and videos, it's an additional $80 at the end - buy them, you won't regret it. Otherwise, I'll set the pooch on you!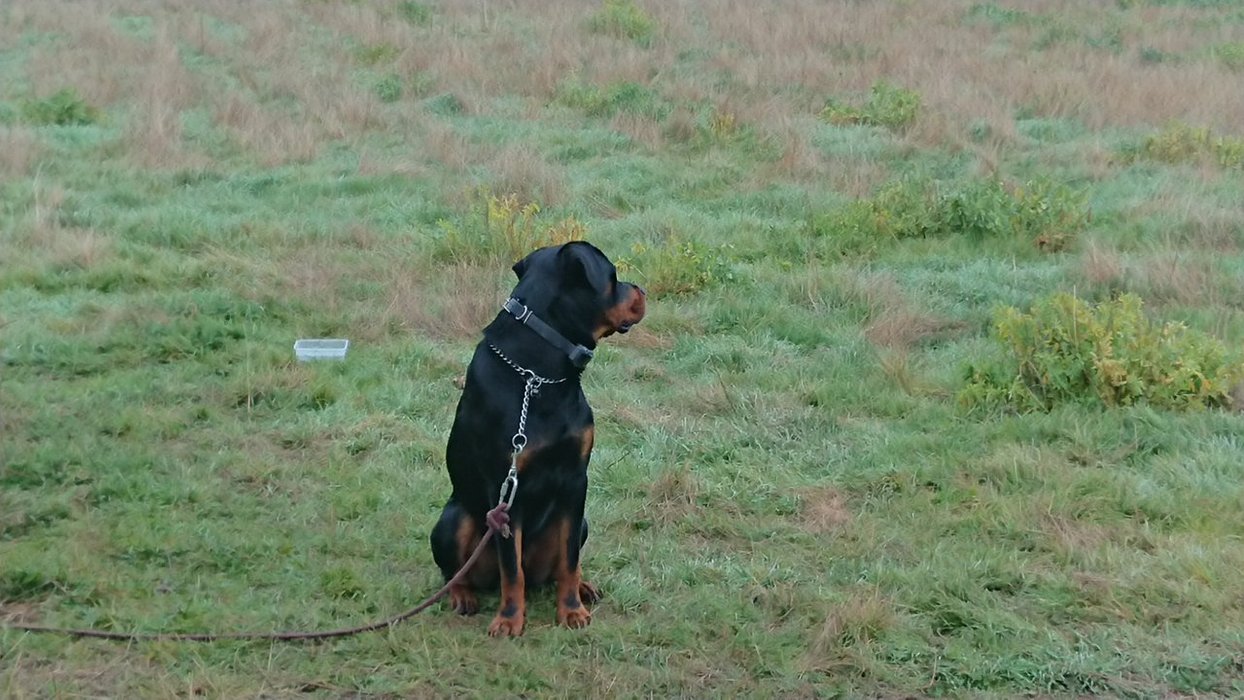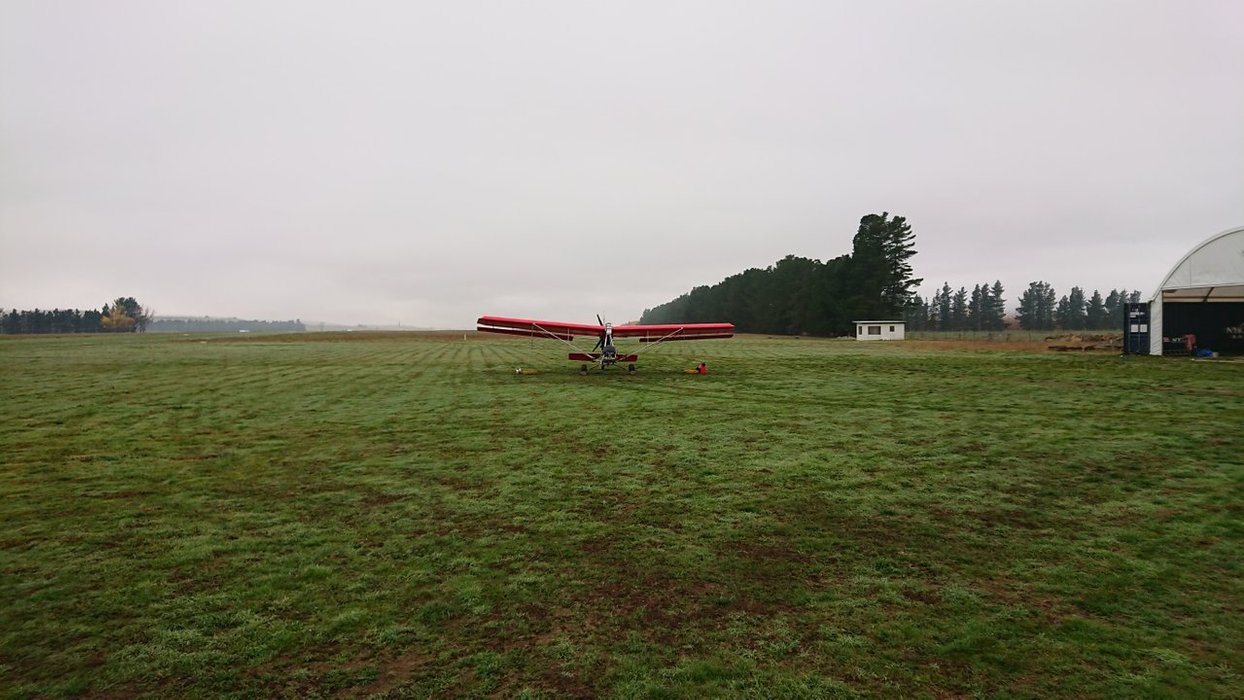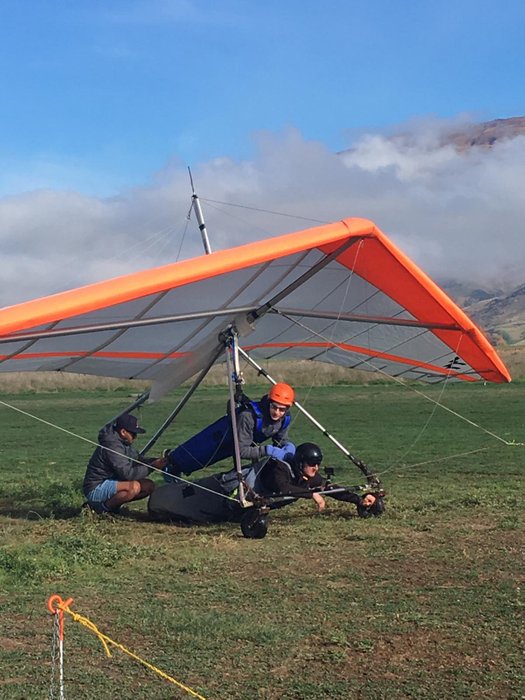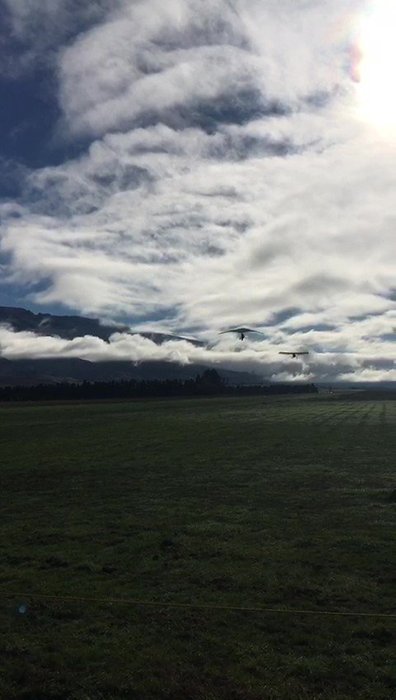 That initial rush when you first get pulled is amazing and when you lift off, you feel as though you're really free with the wind rushing through your face - this is how birds feel! Then the moment comes when you reach the altitude of about 5,500 feet (1,670m) and that tow rope is removed and you're on your own with the guide flying you through the air at 50km/hour on average. It's quite a daunting moment but you're already flying and it's SO COOL!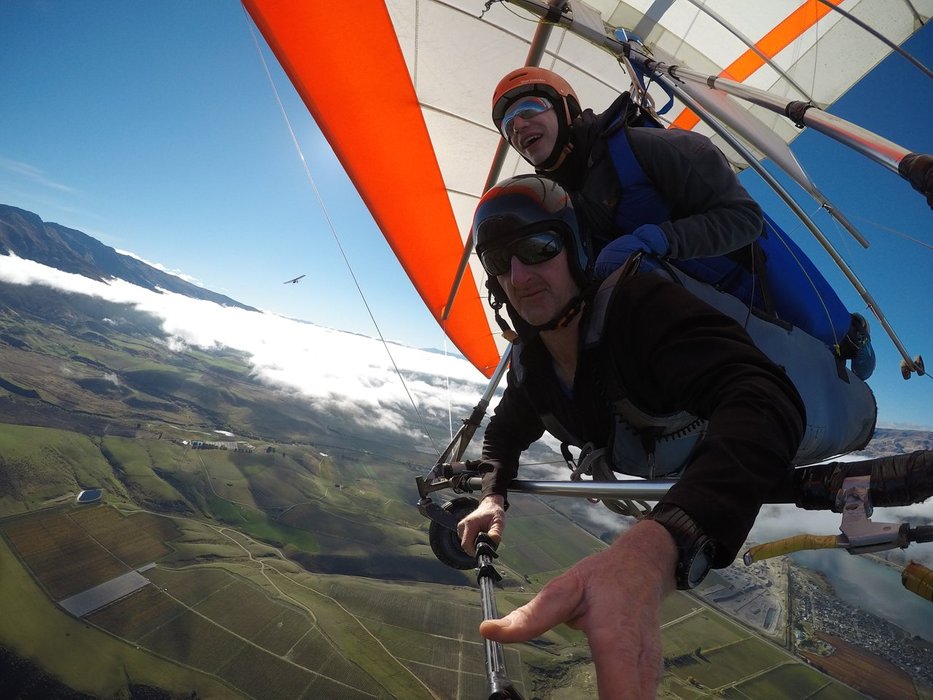 I was having a chat with the guide about a few things and he was telling me he'd been doing this for more than 26 years and wouldn't look at working anywhere else. Once he had his first taste of flying, he was set and I can see why - it's not a bad office at all! Here's a few more pictures as we were falling with style.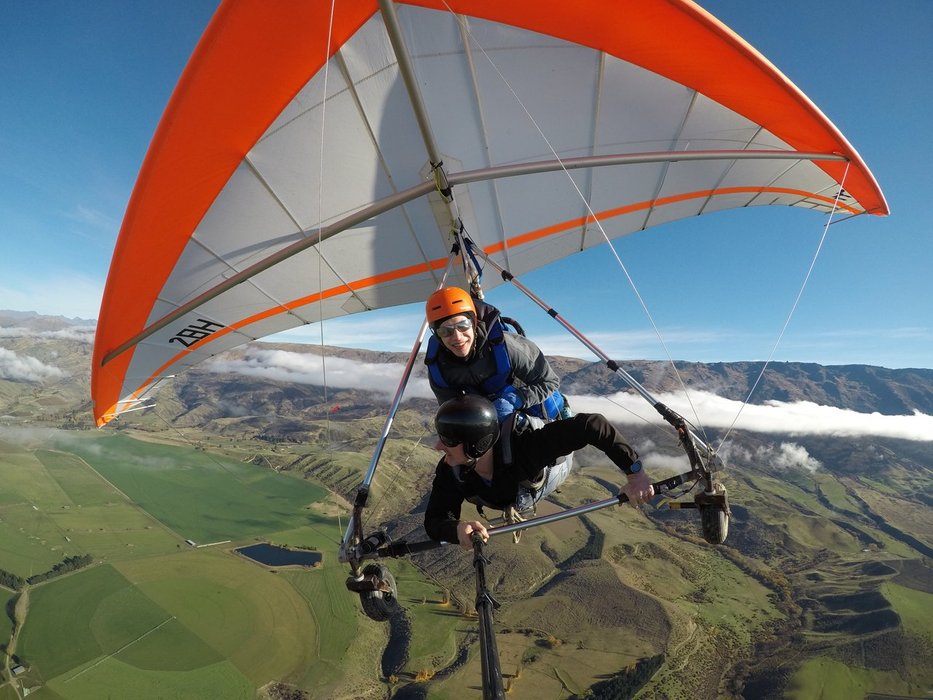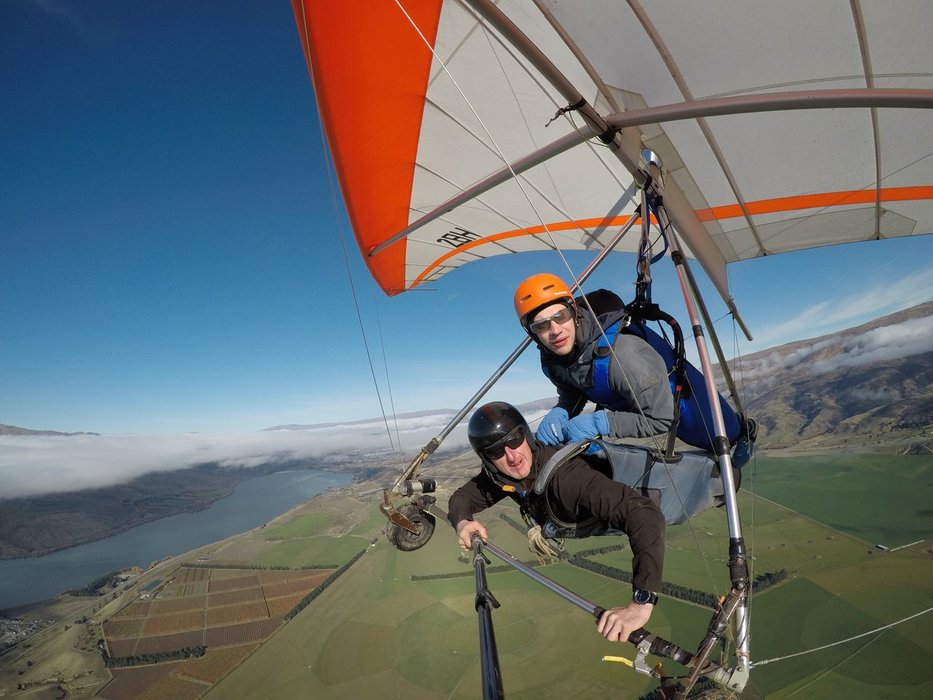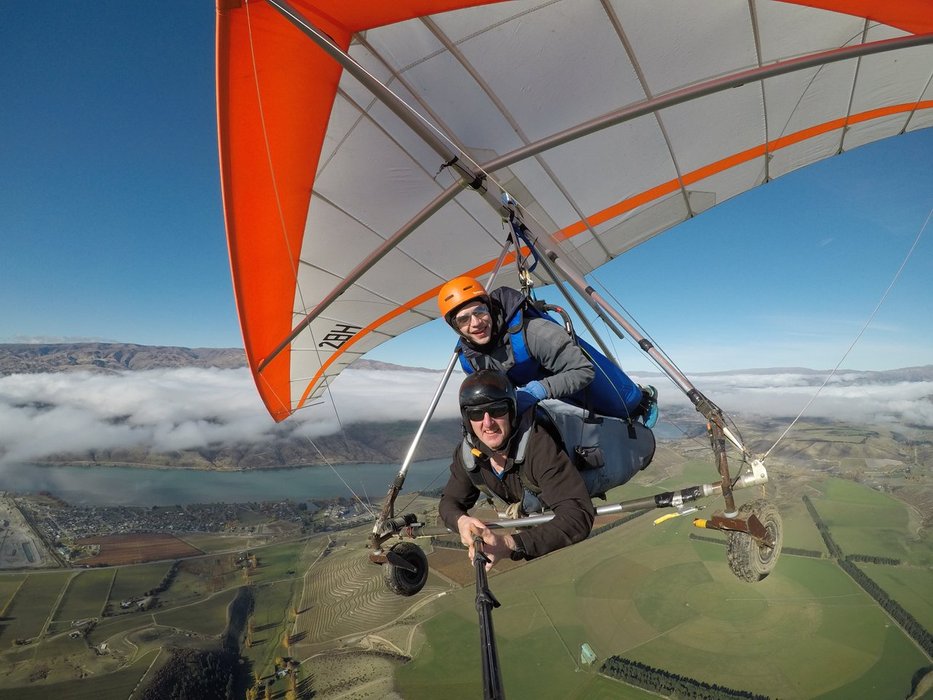 Not long after the pilot popped the GoPro stick away, he asked "You fancy a bit more adventure?" I was a bit resistant and said "Not sure I have the stomach for that but we'll give it a go!" He said we can make it like a roller coaster so we slow down to 30km/hour then up to 75km/hour. I liked the slower "up" part like in a roller-coaster as you're gently going along, then when he pushed the nose down again...wow - hold on! We were pointing straight down and accelerated like you do in your classic theme park rides as the speed and g forces ramp up! He did it a couple of times before landing us down but it was an amazing 20 minutes. Looking back on these photos and videos has brought a big smile on my face and I highly recommend you go hang gliding - it's a pretty awesome substitute if you're not too keen on the more extreme stuff!

Places to Eat
Fergberger
When you're in Queenstown, one place everyone talks about is the Fergberger burger bar, which has been around since 2000 and is located on Shotover Street. Was it worth all the hype? I have to say, yes it was. The Classic Fergburger was damn delicious, they gave out free fries to those of us waiting in the cue outside and the burger cost around $12.50 NZD (prices range up to $19.50 NZD). The full menu is here but if you're going to go, I'd recommend ordering beforehand and pick up there to avoid the cues - although in May time, it wasn't so bad, maybe 20-30 minute wait. I've heard in peak season, it can take 2 hours!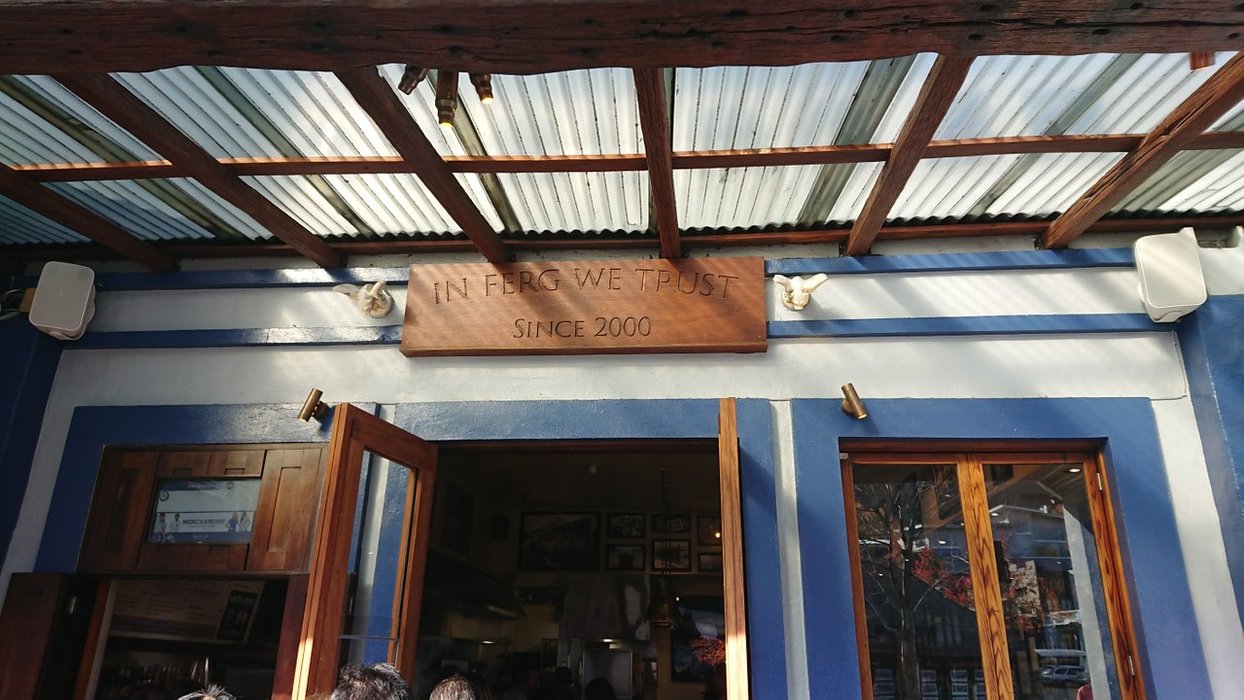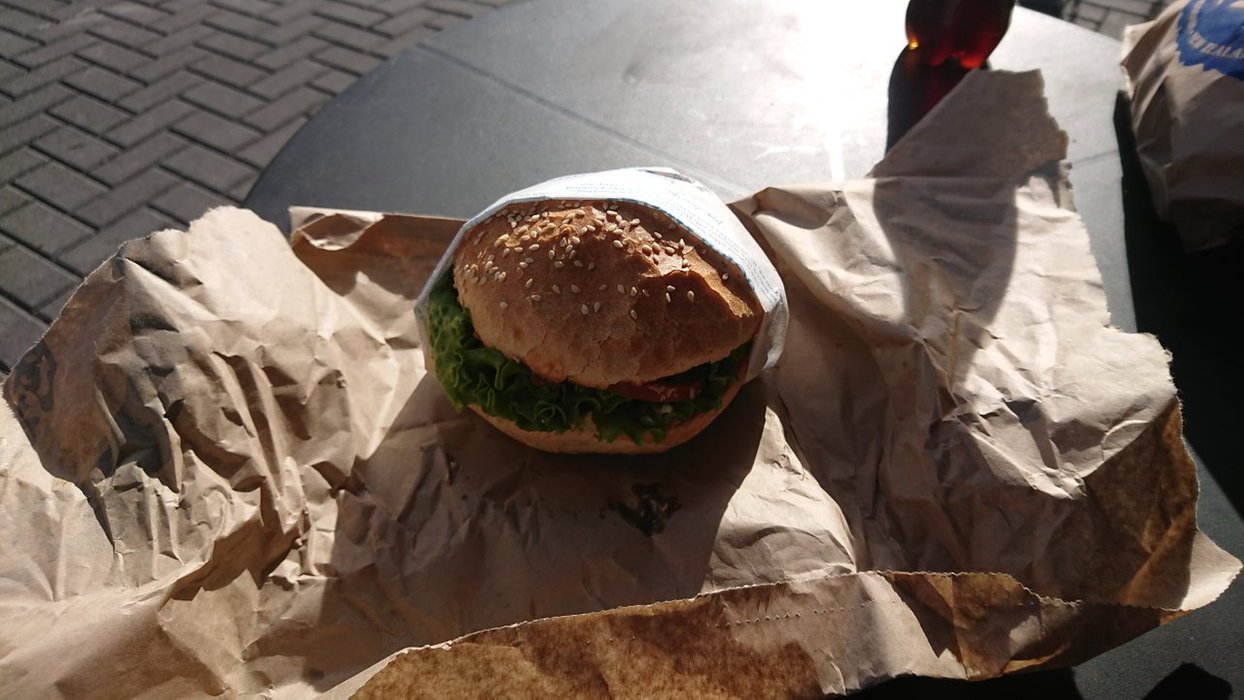 Erik's Fish & Chips
There's not a bad little takeaway called Erik's Fish & Chips located near the water front on Earl Street. It did take a while for the food to be dished up considering it is a chippy but I got the impression that it was made to order rather than having everything on standby under a heat lamp. You could taste the difference and it was a pretty yummy cod & chips for around $15 NZD.

World Bar & Restaurant
However, I'd say if you're looking for a nice evening meal, head to the World Bar & Restaurant on Church Street as it has a great vibe inside with live music, decent selection of drinks at the bar and a good choice of food to help feed the adrenaline rush from your earlier activities - prices range between $10 and $24 NZD across the menu.

So there you have it folks, my guide to Queenstown to encompass something for everyone from chilled to slightly more adventurous (although not extreme, I'll leave that to some of the other travel bloggers)! Hopefully you feel ready now to take on and enjoy some of the adventures that this quirky little town has to offer!
Catch you soon!
Nicky