"Gateway To The Fjords"
In last week's blog, we briefly mentioned Te Anau as we drove through it from Queenstown to Milford Sound, where we learnt exactly why it's called the "Gateway To The Fjords". Highway 94 gave us plenty of exciting things to look at but there's more than enough to keep you busy in Te Anau with the serene ambience of this lakeside town. In fact, it's location is ideal for a variety of activities such as hiking, taking a scenic flight, lake cruising, guided fly fishing, kayaking or maybe you'd like to explore the Te Anau Glowworm Caves.
For us on the adventure tour, we only had the morning here but we had a chance to do one of the great New Zealand hikes along a 10km section of the Keplar track. That doesn't mean it was short of adventure as we made a new friend, want to meet him?
I'd highly recommend viewing this article on the @travelfeed dapp as this blog has been optimised for it.

Te Anau
The town of Te Anau is located on the south east side of Lake Te Anau, which is the largest lake on the South Island at about 344,000 square km, only succumbing to the grandeur of Lake Taupo in the North Island. Its population of around 2,000 people is less than half the amount of tourist beds they have of over 4,000, which goes to show just how prominent the tourism industry is in New Zealand! [source]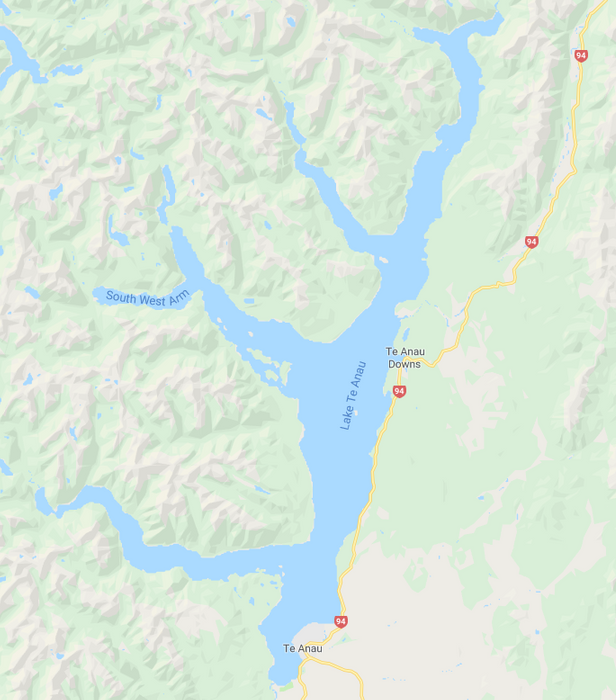 There's still some dispute about the translation of "Te Anau" in to English. Many say that Te Anau was the grand daughter of a chief called Hekeia of the Waitaha tribe. However, since 1948 when the full name of the Te Ana-au Caves were reestablished, the general consensus is to go with the Moari translation of "The cave of swirling water" [source]. They went for the literal approach here apparently.

Keplar Track
As mentioned in the introduction, there are plenty of activities to get involved with but we're going to go for a little hike around the Keplar track which is opposite the town centre, across that little stretch of Lake Te Anau. The Keplar Track is one of the great New Zealand walks but the full track is around 60km, will take you around 3-4 days to complete and cost between $65.00 - $195.00 NZD for the huts you'll be staying in en route - make sure you book in advance! The Keplar Mountain range and trail begins where the pin is on the map below and if you wanted to go the whole hog, you can find more information here.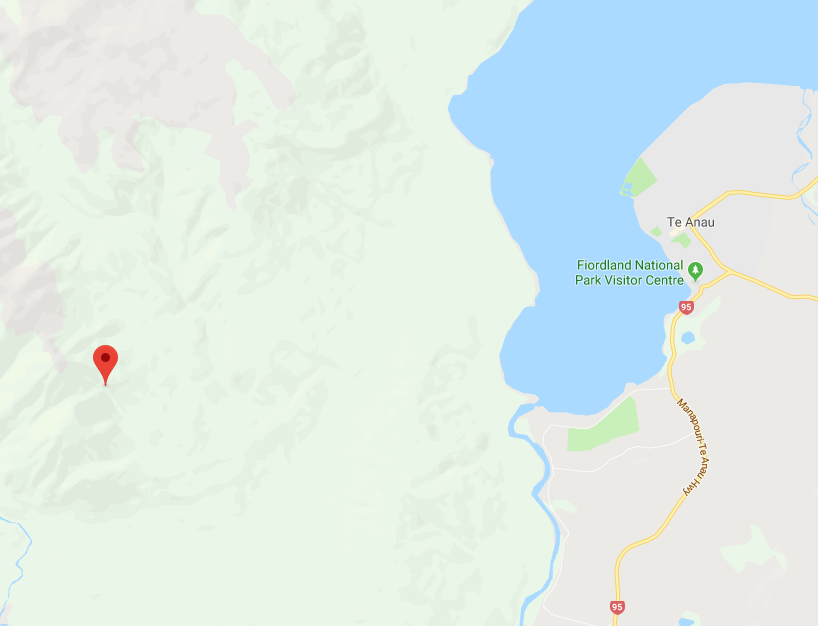 For us on the adventure tour though, we did something a little flatter as we went for a mere 10km hike around the lakeside path of the Keplar Track. It's just a case of navigating that small stretch of water to get to the start point though. I mean, do we swim?! Nooo! Don't be silly, we'll get the Keplar Water Taxi! You can book a single trip which will pick you up from the pin on the map below and drop you off at the Brod Bay campsite (where our walk started) from around $25 NZD.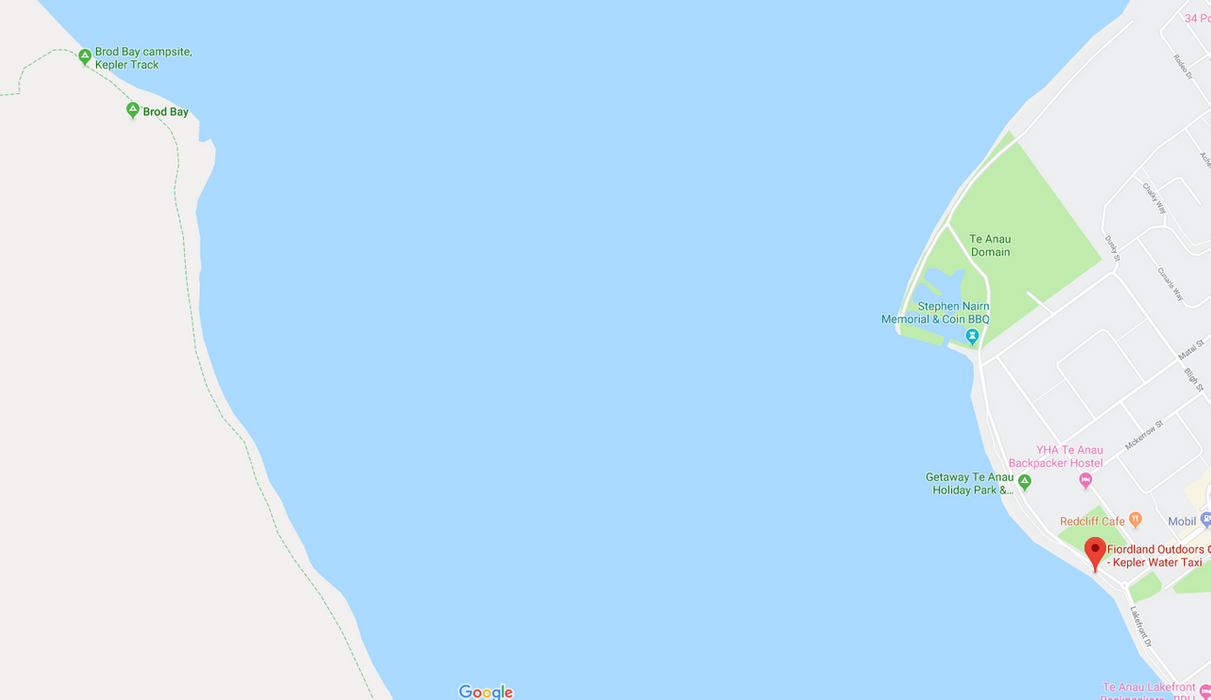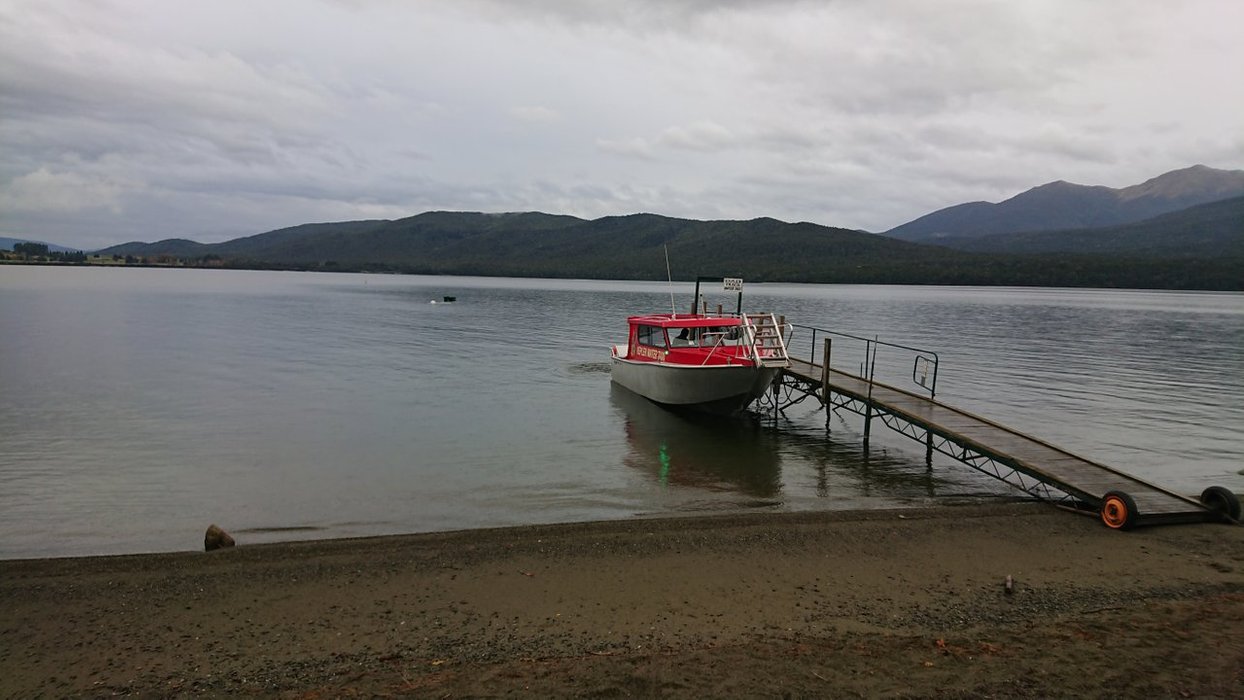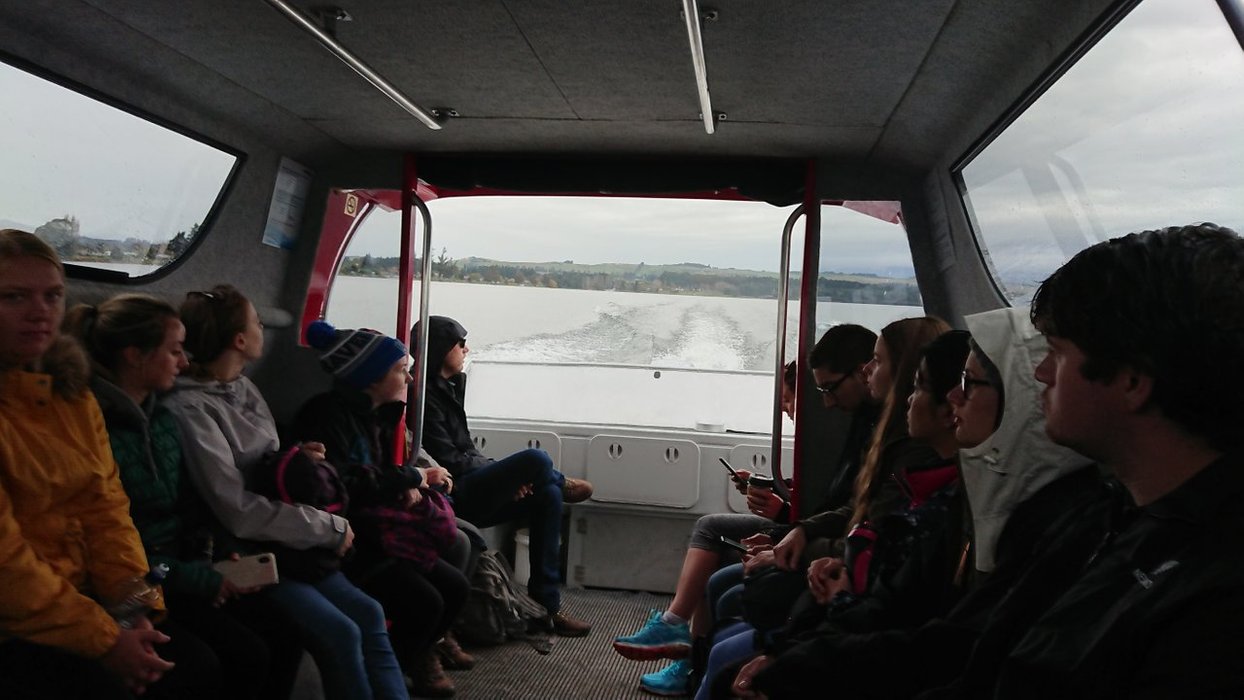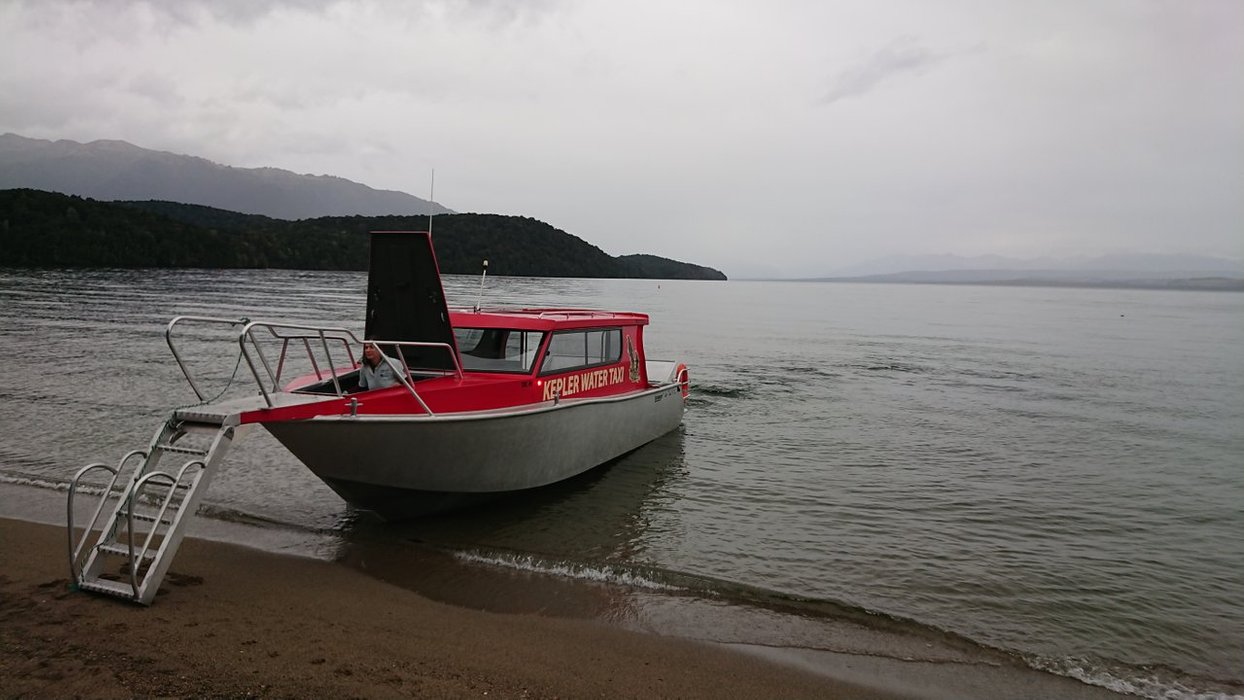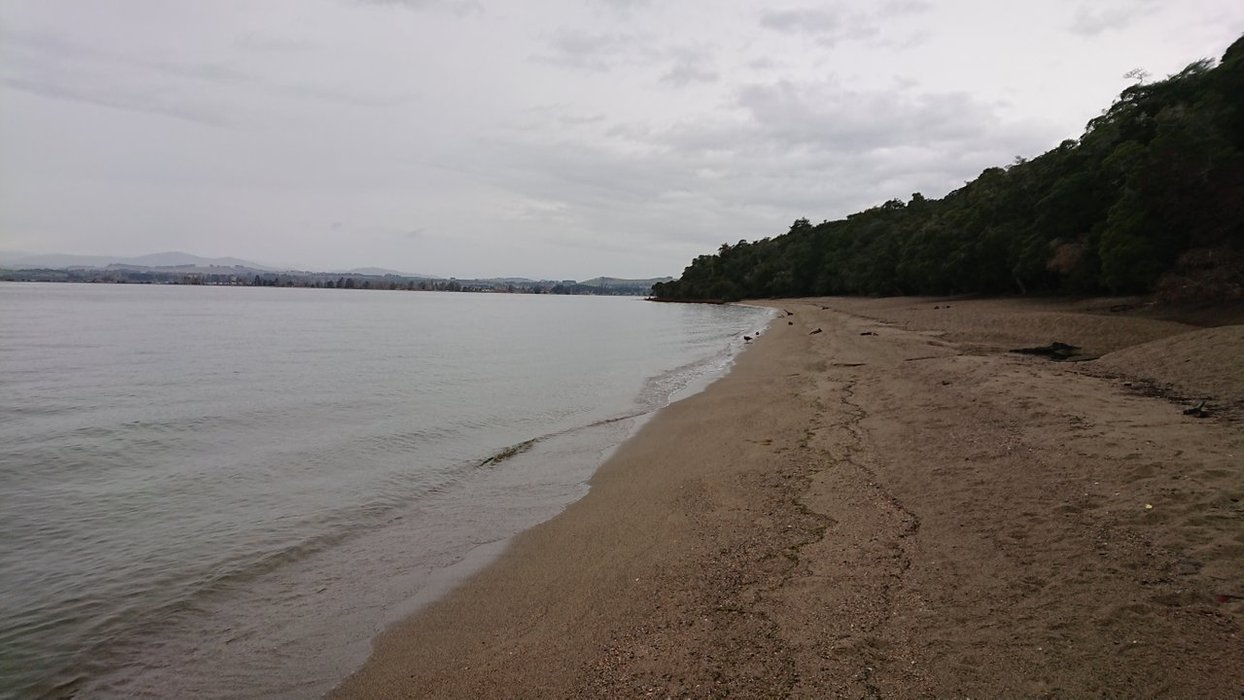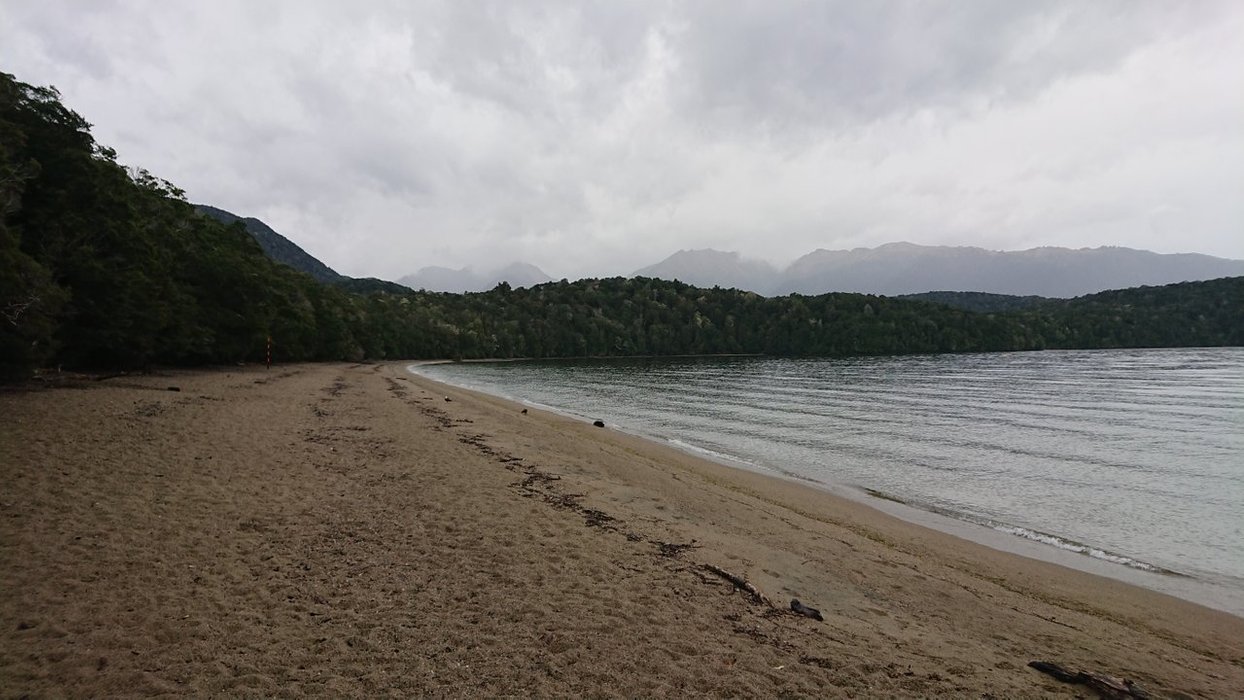 The Great Adventure of "Gus" The Duck
Once you get off the water taxi and start making your way towards the camp ground there are two pretty nasty portaloos. If you really have to go, then go but hold your breath and leave your back pack outside. This is what I did and once I burst out of the loo, striving for oxygen, I saw a couple of paradise shelducks making their way over to my bag!
Thankfully, my two friends, Jan and Dries, were on duty to keep them at bay. The ducks obviously smelt the food in my bag which drew their attention. Nonetheless, we carried on the walk, heading south through the forest, which was just as well as the weather started taking a turn for the worse.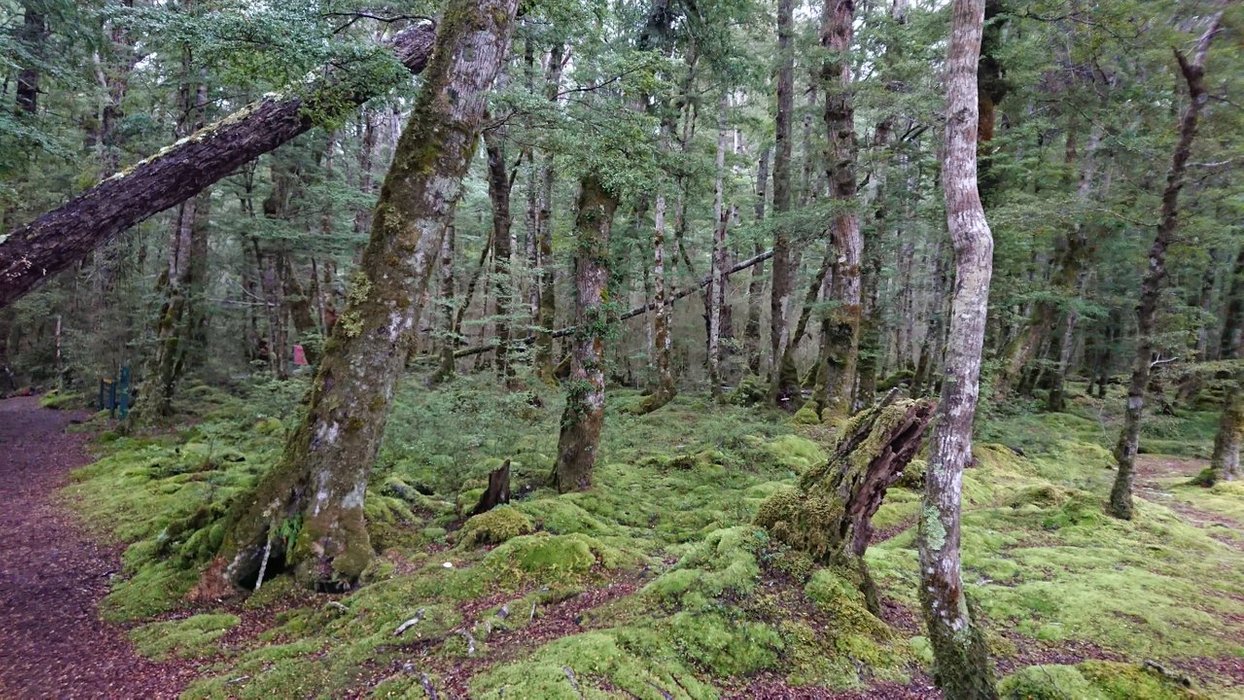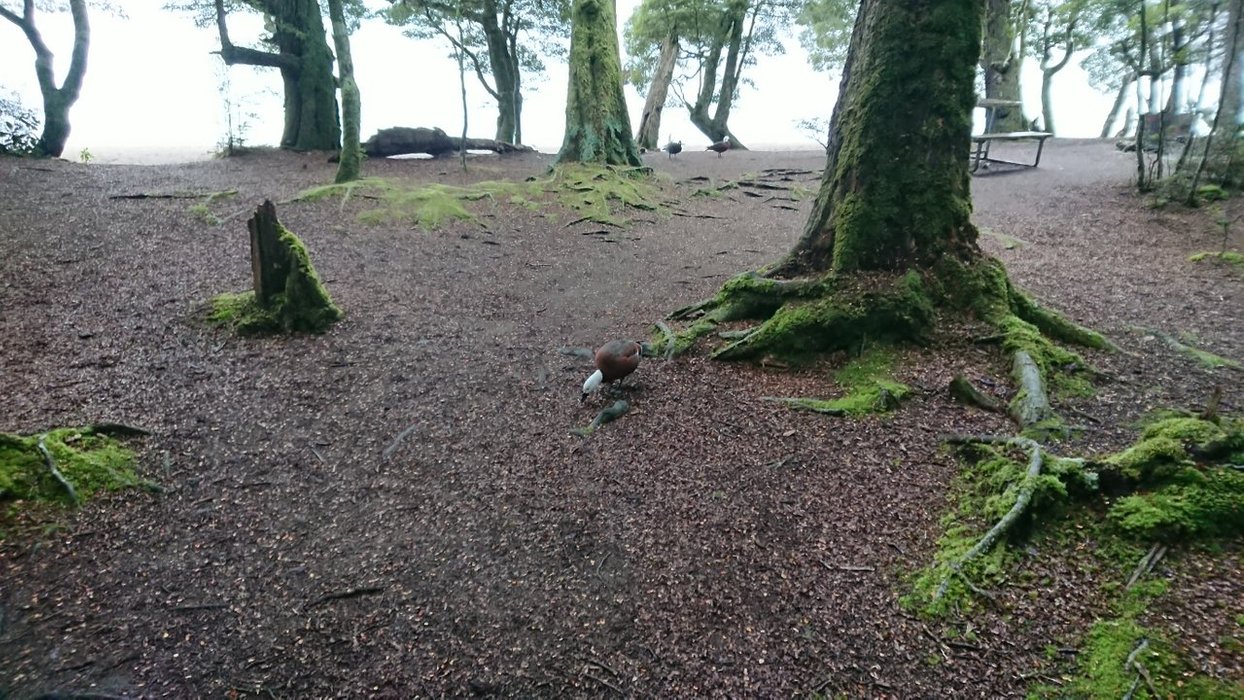 It looked like much of the first few km of the walk was under the protection of the dense trees, crossing over a few bridges along the way. But the first bridge we crossed, we noticed another set of footsteps that definitely weren't our own. They sounded a lot more rapid than our cumbersome thuds. QUAAAAAACK! We turn around to see this stampeding duck chasing after us!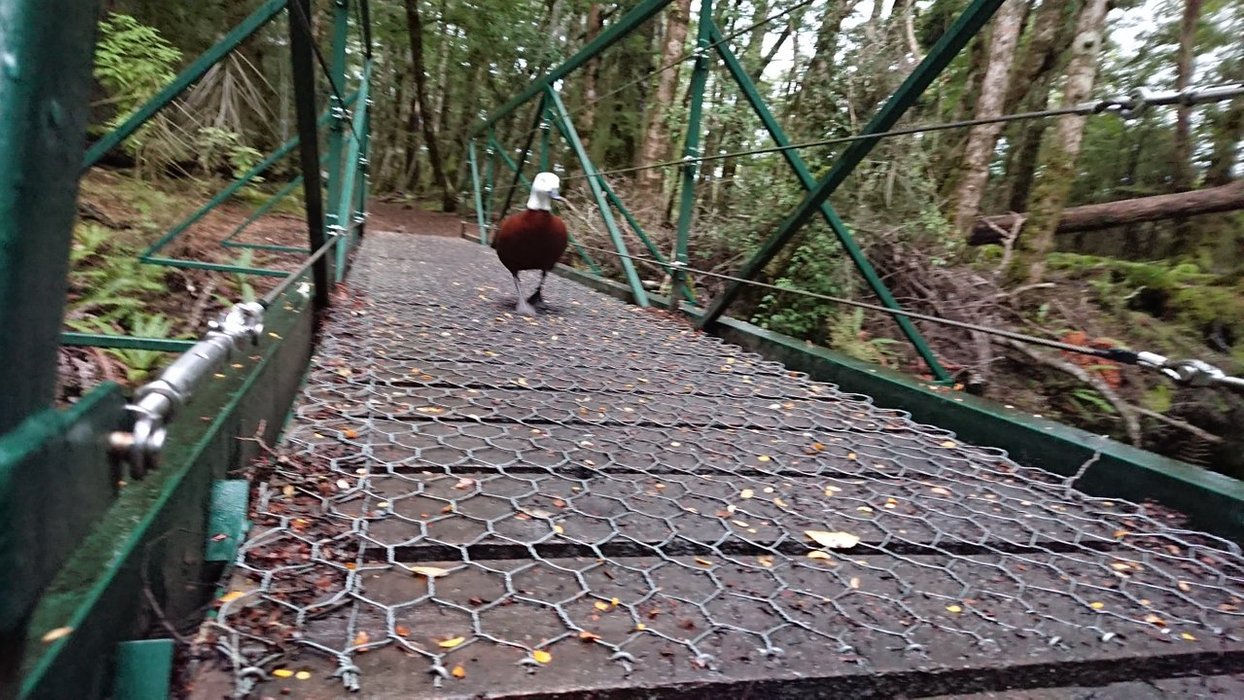 We had no choice, we just had to carry on walking along the track moving through the forest which seemed to get thicker and thicker as we moved a bit further away from the lake front.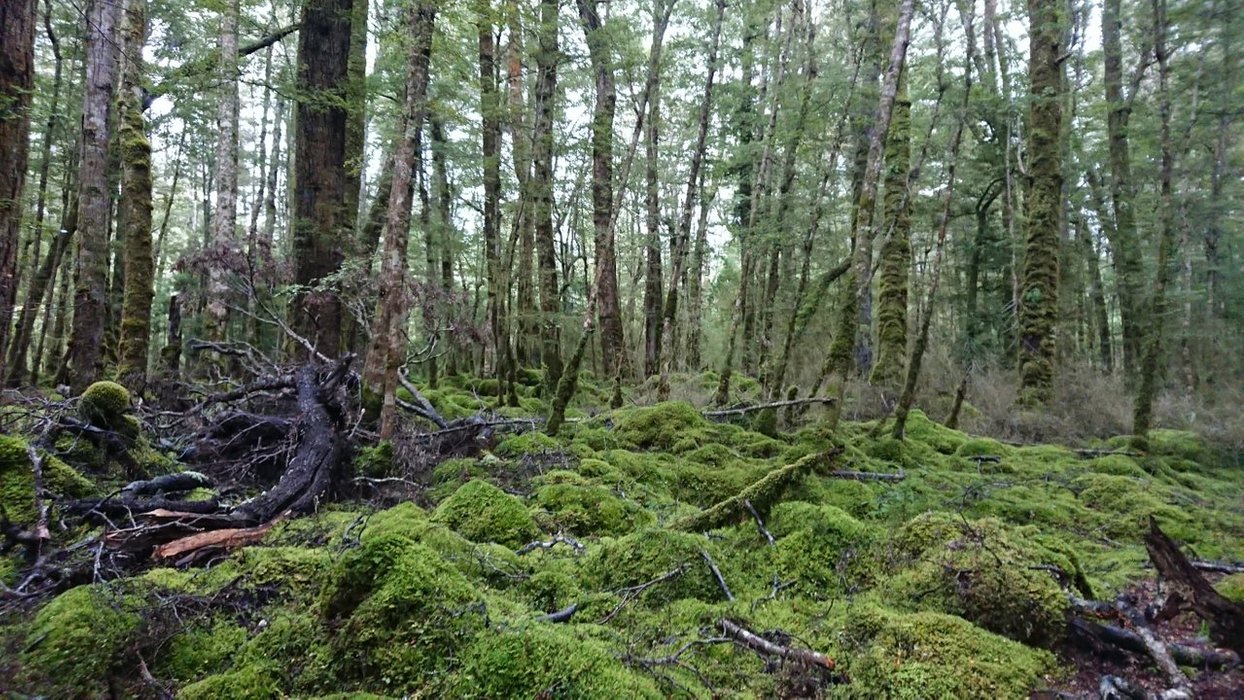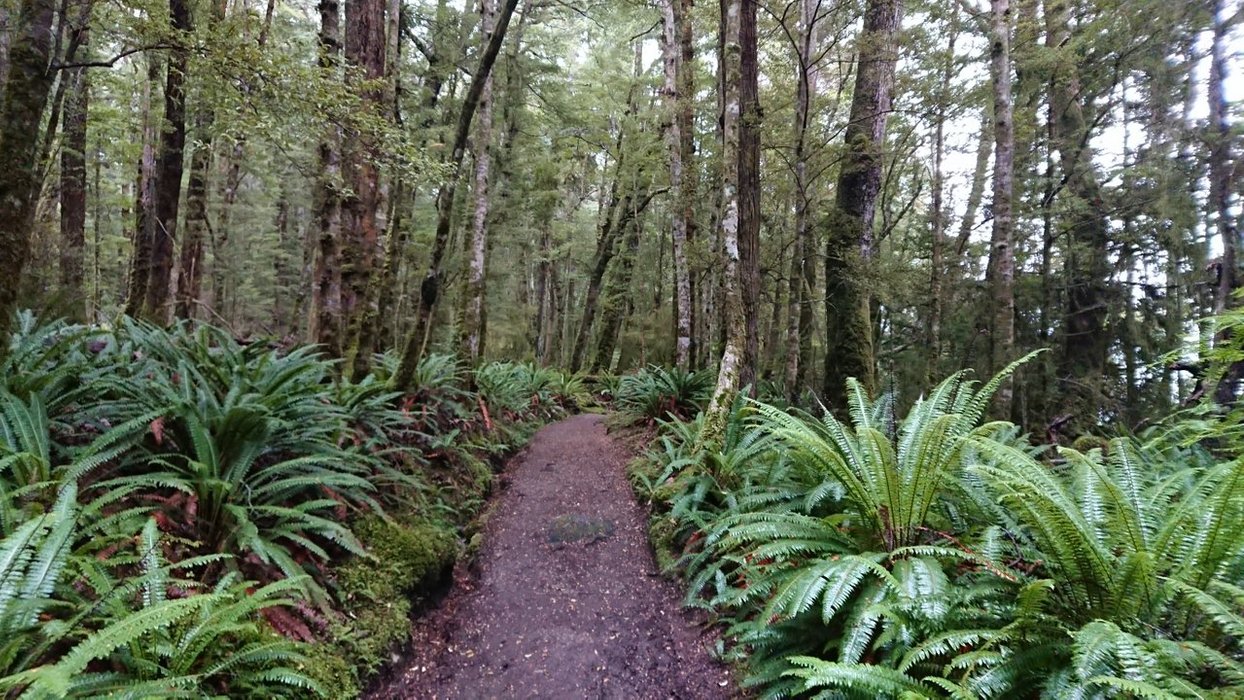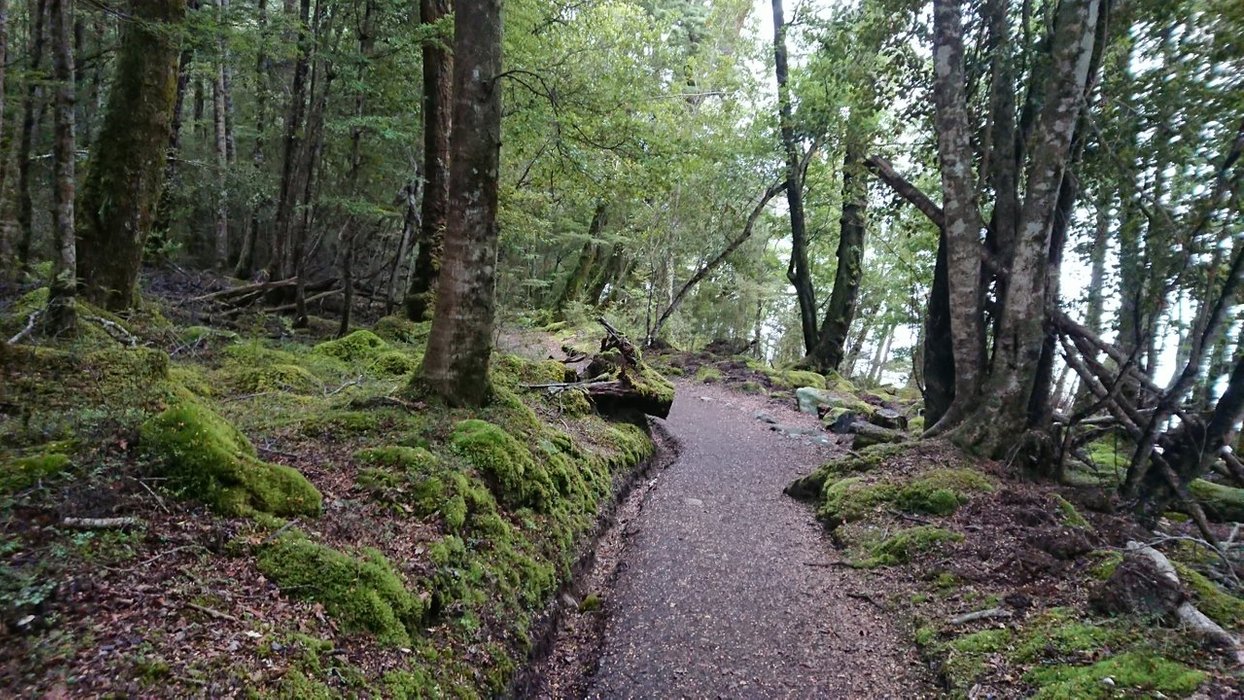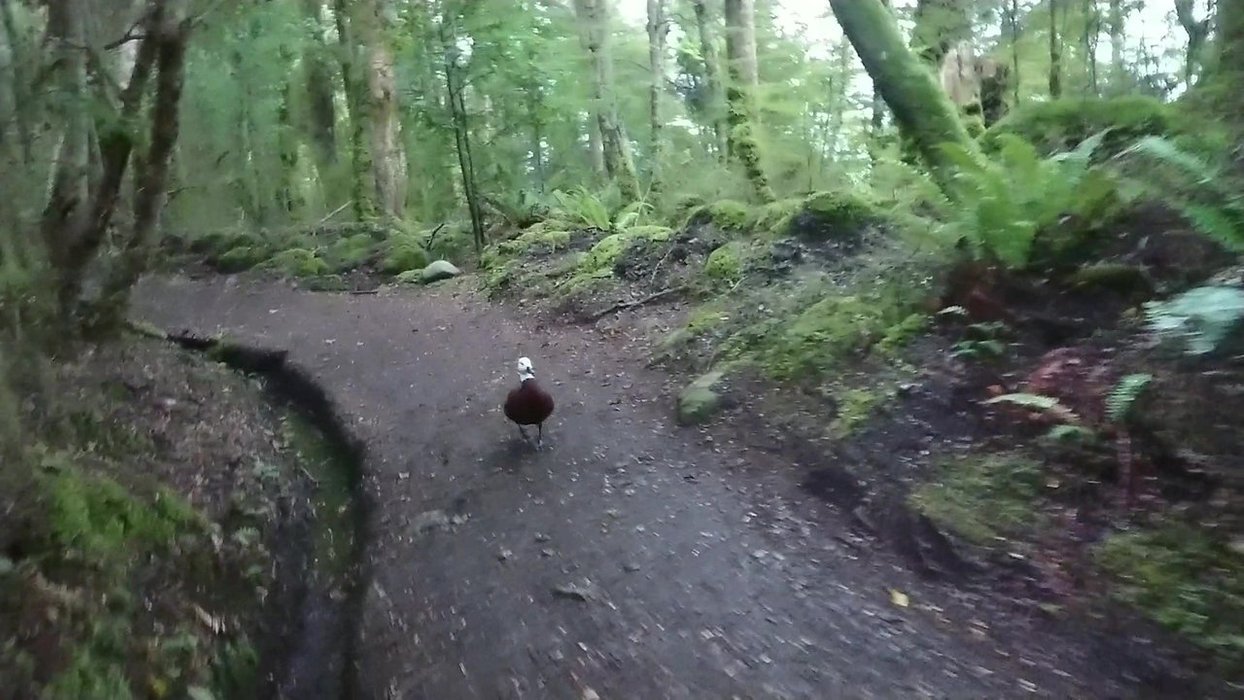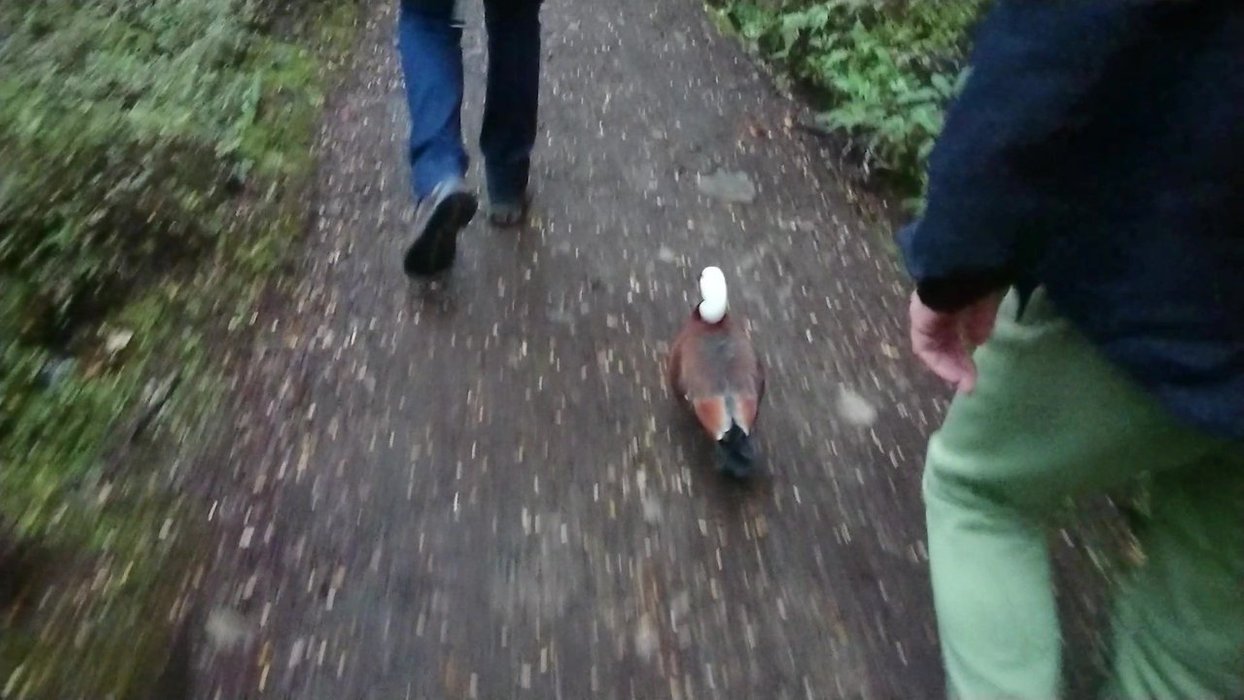 Well, seeing as this little feathered fiend kept up with us for 3km of the walk, we had to name him something beginning with G (as we were on an organised tour from G Adventures)... George? Gregory? How about Gus? Yesssss! Gus! Come on then Gus, you have another km left in you?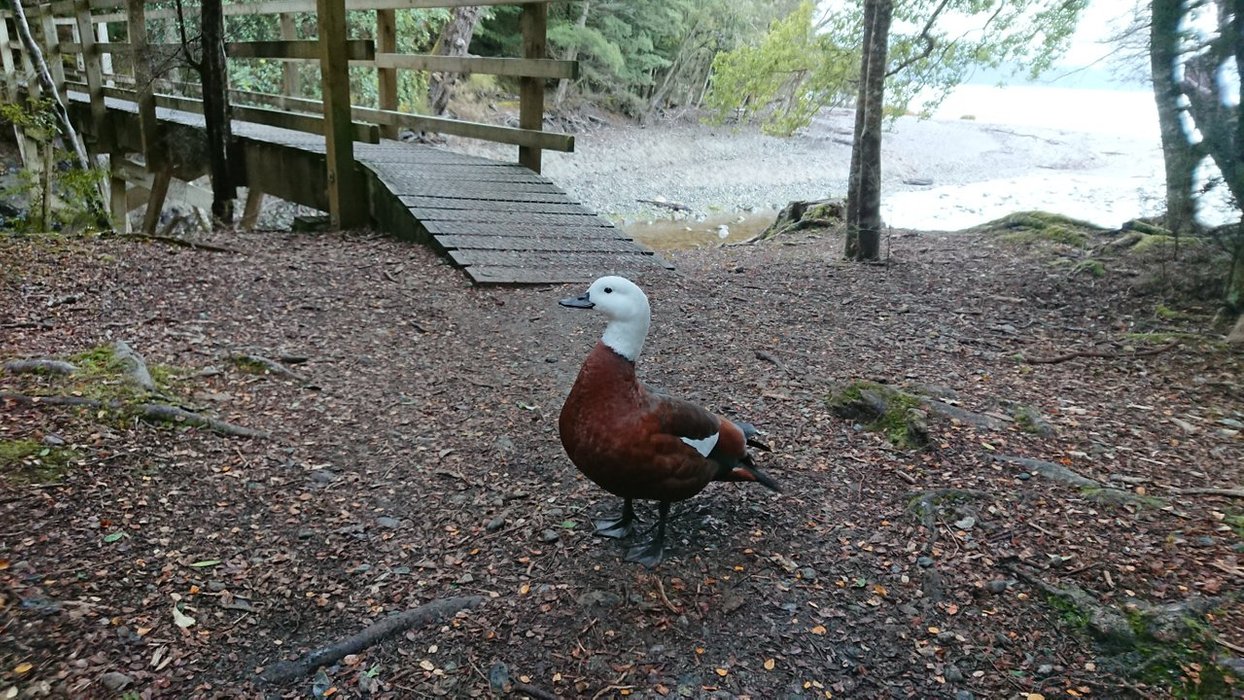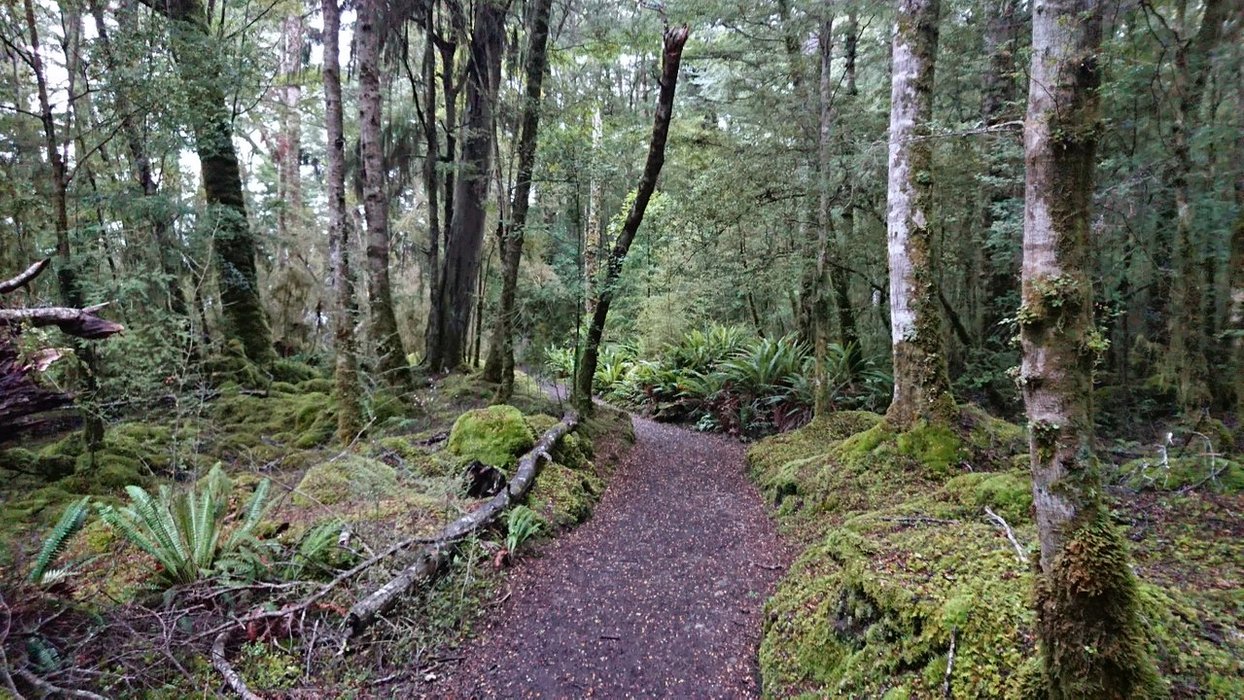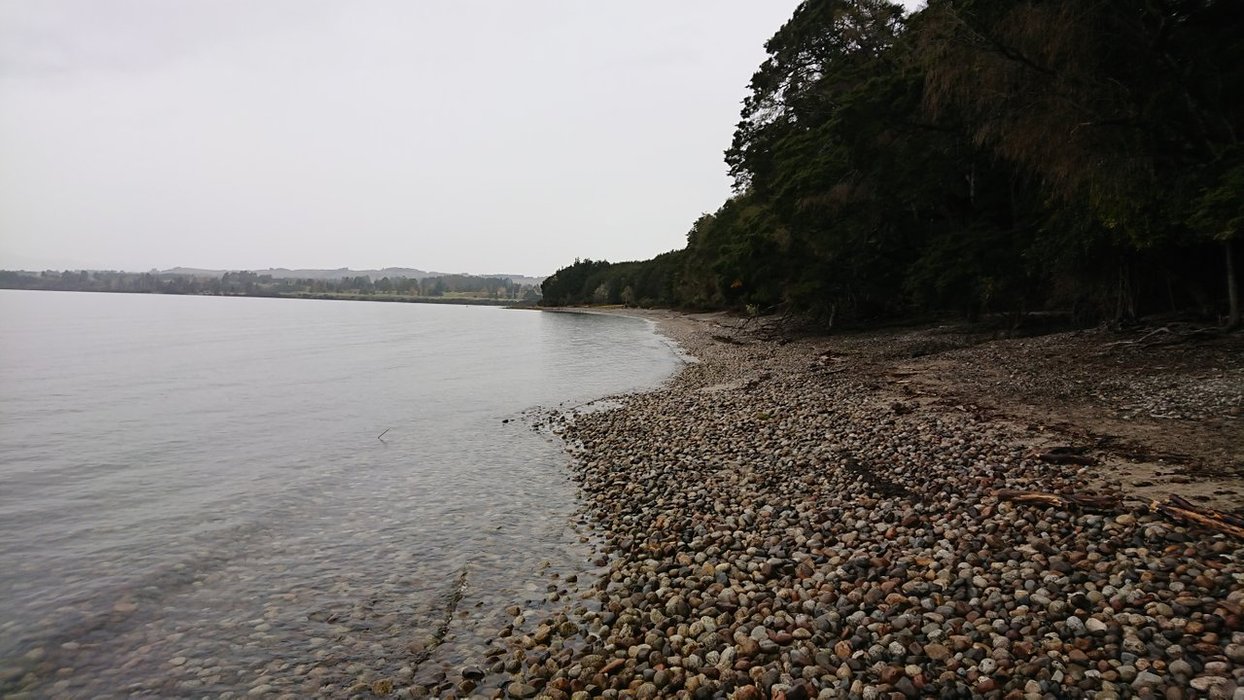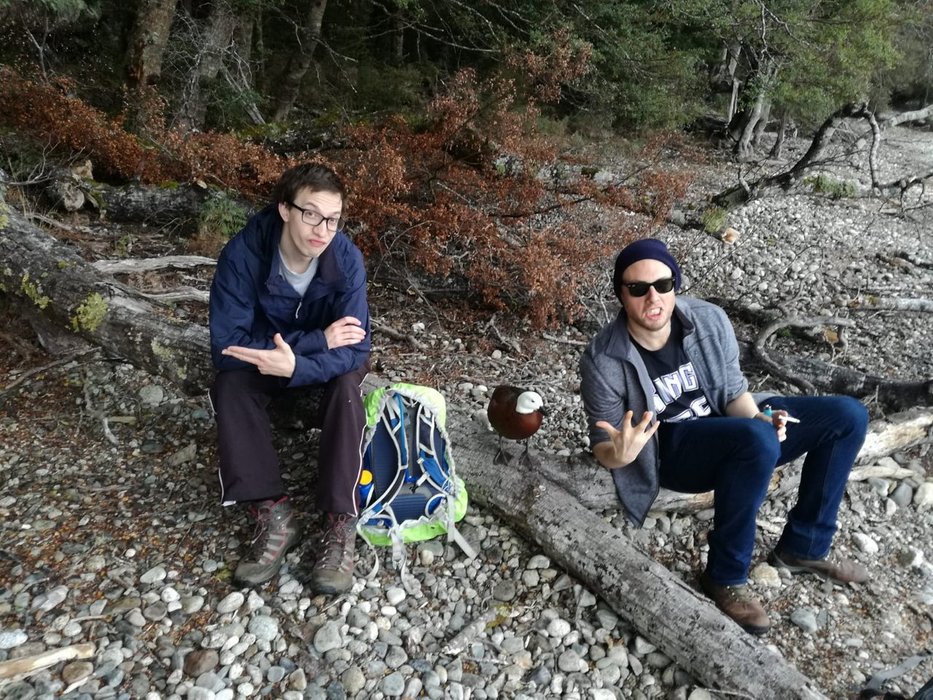 Not long after this shot was taken, Gus' feathered compadres came charging down the shore line to greet him but the poor guy looked exhausted. Judging by the temperature he was giving off when we gently stroked his head, he was one tired duck! So we ushered him in to the lake so he could cool off in the water and rejoin his chums. Thucklife Gus, you billed legend! Thanks for joining us on the walk!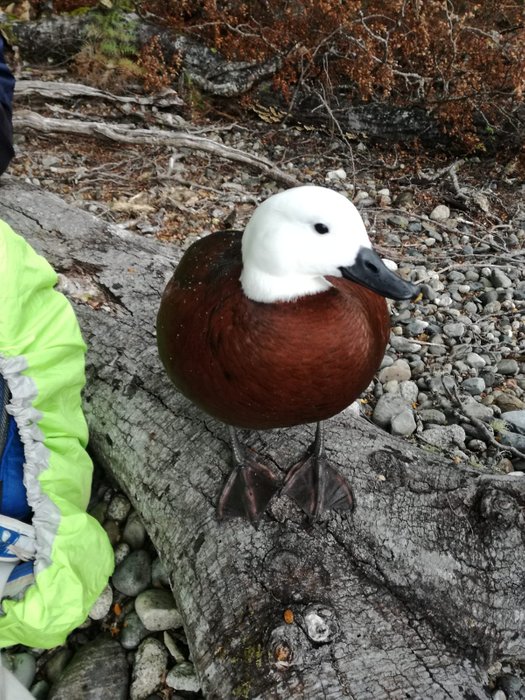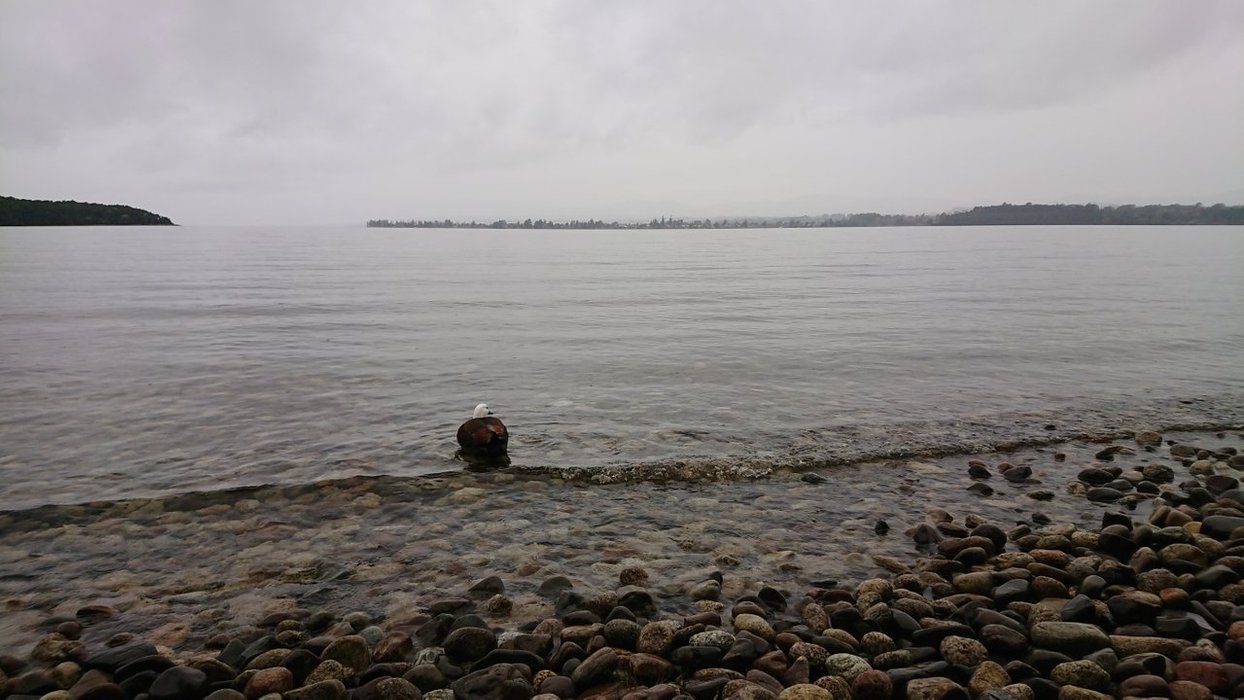 Te Anau Bird Sanctuary
Once we saluted our feathered friend (and we did actually miss him on the rest of the walk), we followed the path back to the meeting point and stumbled past the Te Anau Bird Sanctuary, which was another few km along on the other side of the lake. The track opens up soon after "Gus point" and you walk across the bridge at the south side of the lake separating Waiau river and Lake Te Anau.
At the south east side of the lake, you can go down to the shore and get some lovely panoramics. Unfortunately, the weather didn't favour us but the clouds provided an eerie feeling about the place.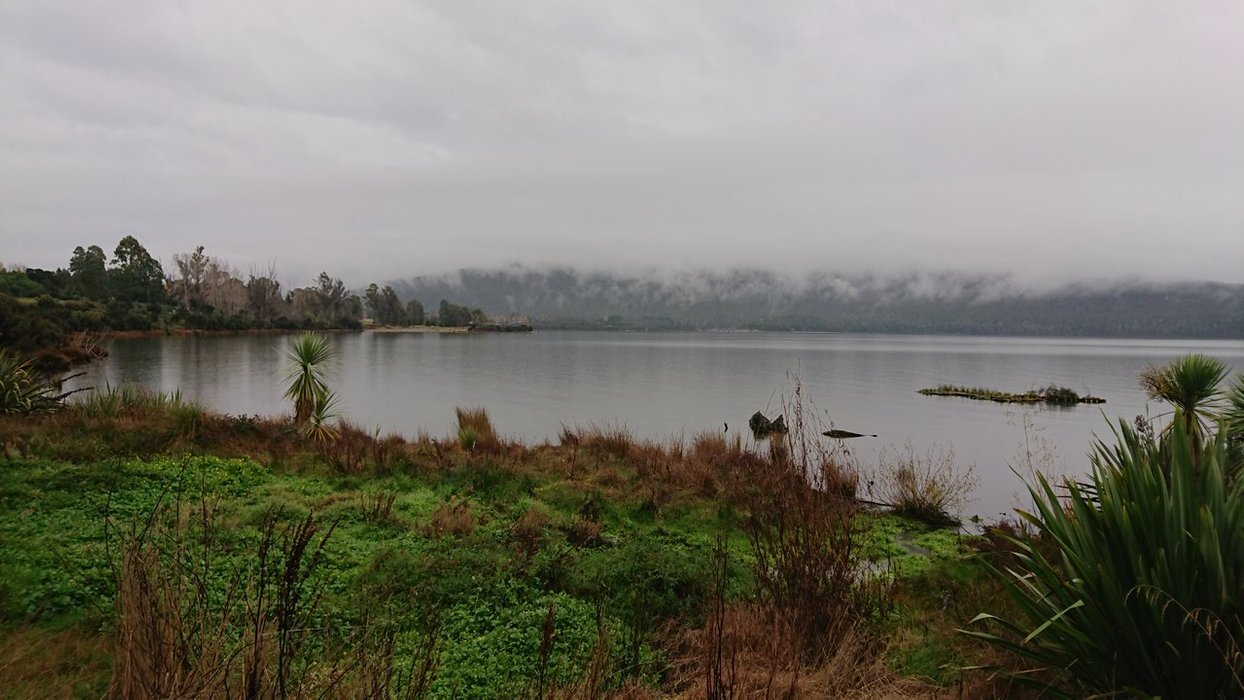 Unfortunately for us, we just didn't have time to explore the sanctuary properly but I'd recommend spending half a day there to get acquainted with some of the wildlife that you may not get a chance to otherwise... unless you're lucky like us and get your own Gus!
The sanctuary is home to a variety of native birds that have either been injured and unable to defend themselves or are part of a captive breeding and release programme. It is free to enter and you can do a self-guided walk or join a ranger for a feeding session but donations are requested so take some money for that. Feeding time is at 09:30 between October and March, and 10:30 between April and September. More information on the Department of Conservation website.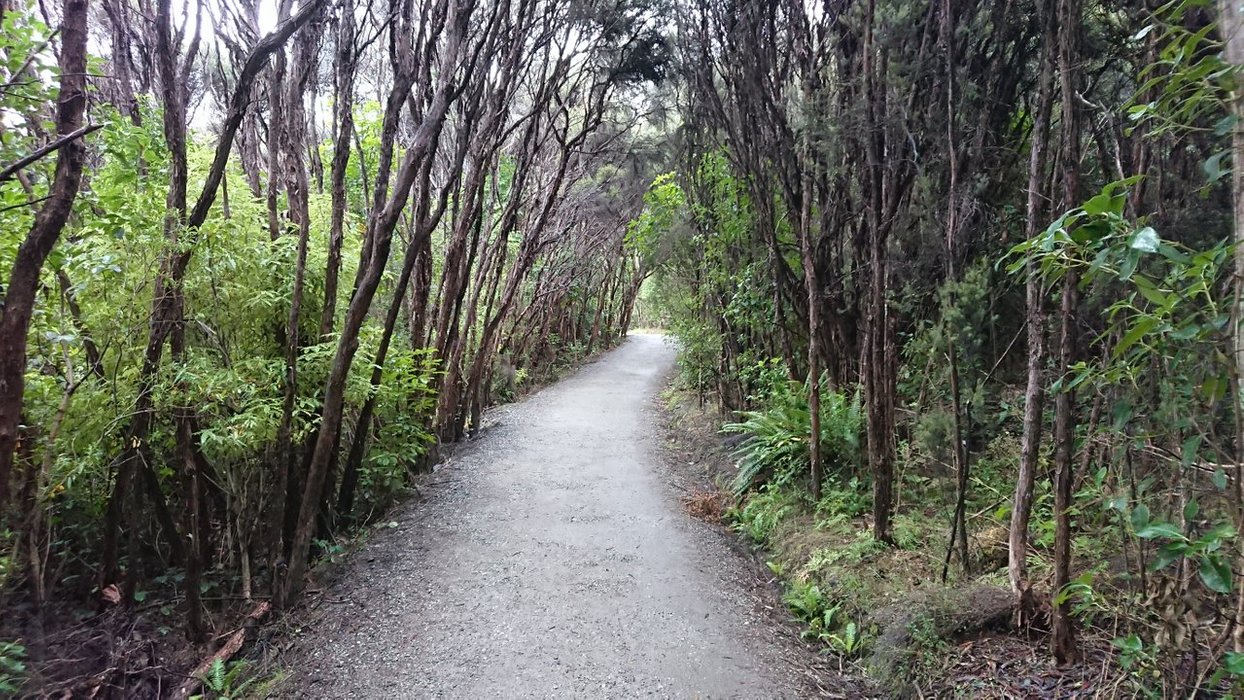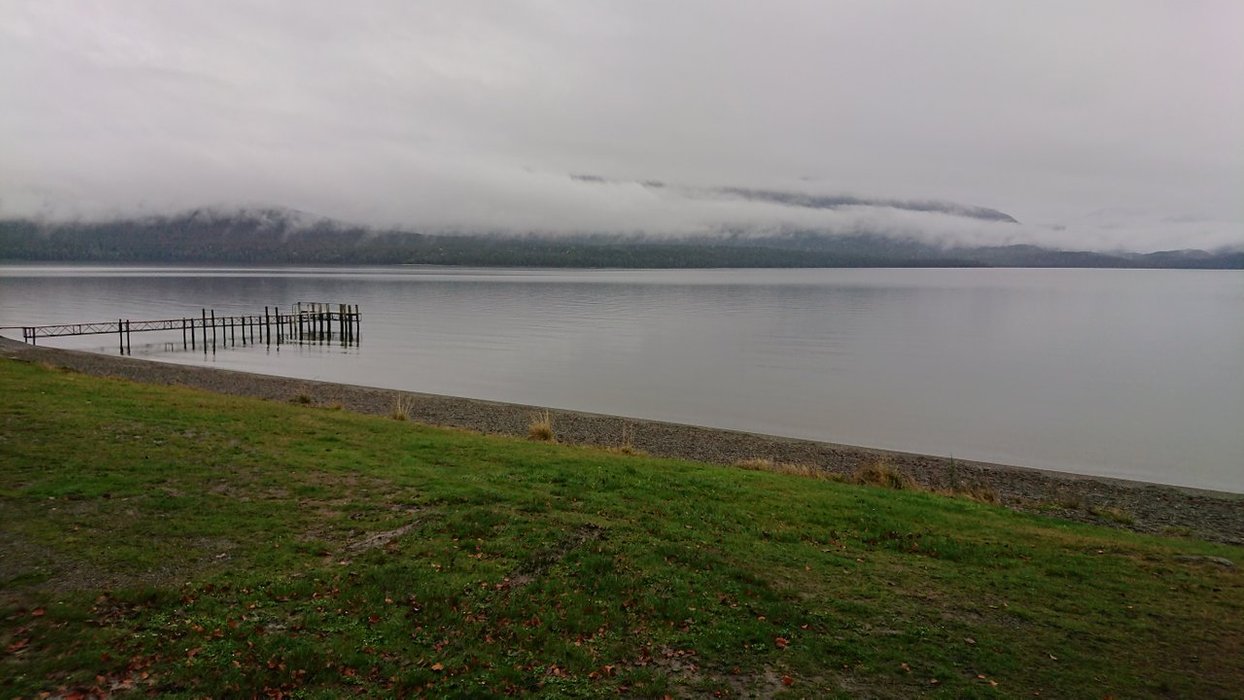 Accommodation
Te Anau Lakeview Holiday Park
Well, we only stayed one night here so we didn't really get a chance to suss it out considering we didn't get back from Milford Sound until late but ultimately, it's self catered with a shared kitchen. We were lucky that we got to have our own rooms as it was off season (rather than having shared dorms of 3-5 people), which was a big deal for us! Nice to have our own space for the night! The heaters worked a treat and kept the room nice and warm. Good for a couple of nights to really get exploring around this wonderful part of NZ. Basic cabin prices start from about $30 NZD but you can go deluxe for a bit more if you have the cash - more info here!

Food
There is a town centre with a few options in terms of cafes and places to eat. The ones we stopped in were Bailiez Cafe for a good hearty lunch after the walk. Mains fetch between $10-15 NZD for good "pub/restaurant" type food. Further up the road for some hot chocolate and cake is the Hollyford Café which will help out with a quick resupply for around $10 NZD.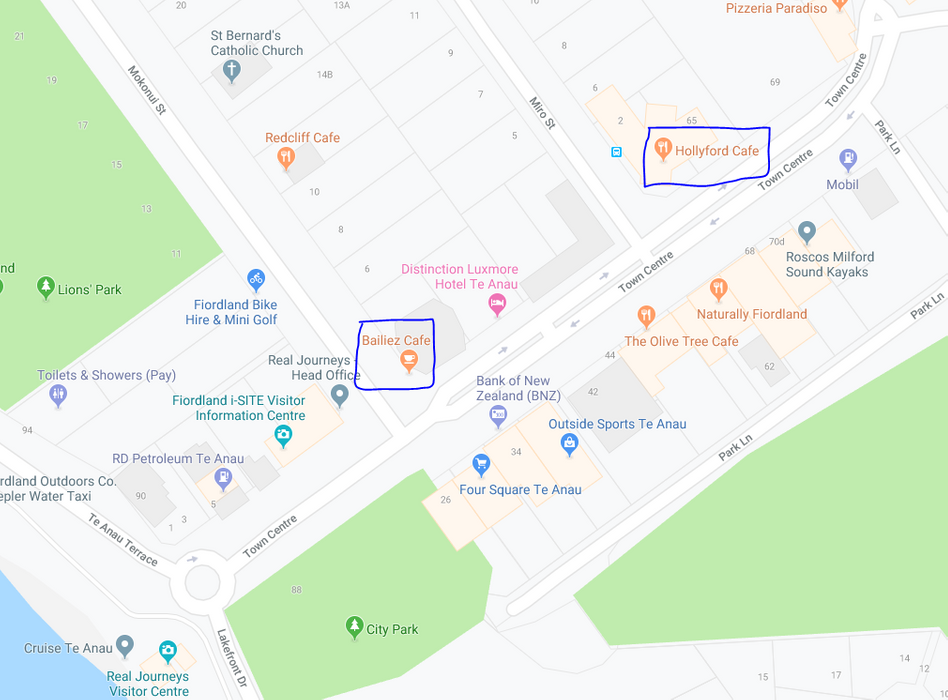 I'd highly recommend staying in Te Anau for a bit longer than a night to give yourself a chance to really explore this area. At least 3 nights to enjoy all the activities mentioned in the introduction. Just make sure you book well in advance if you're planning on being here between the months of January to March. You never know, you might meet Gus - say "Hello" to him from us if you do!
Until the next time, take it easy
Nicky