"On Yer Bike"
In today's post, we're replacing our hiking boots from our walk around Lake Te Anau with cycling shoes as we take to two wheels and bike around one of New Zealand's great trails in Central Otago. Thankfully in this part of the world, weather systems move by quickly and it was a lot more favourable compared to the day before, which gave some great views on the ride along with an awesome sunset at nearby Blue Lake. So put on your helmet and join me for a cheeky bike ride across some of New Zealand's glorious terrain!
This blog is optimised for the Travel Feed website so make sure you view it there for the best experience - link at the bottom of this post.

Getting To Wedderburn, Central Otago
The journey out of the Fjordlands National Park, specifically Te Anau, will take you about 3 hours and 45 minutes on a good day without stopping. For us, the weather was pretty miserable and we had a few breaks so we were probably looking at around 5 hours total travel time (this was after our morning hike in Te Anau) to get there. Effectively, we retraced our route back to Queenstown and then headed east on "good ol'" Highway 6 before heading north on Highway 85 to get to Wedderburn.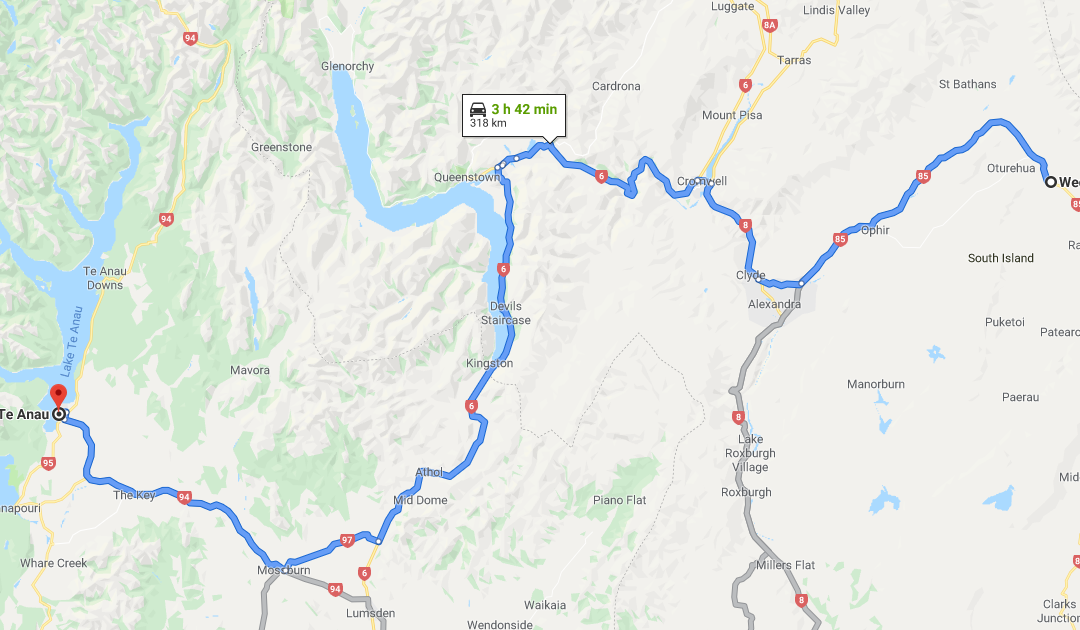 If you have clearer weather, the views would definitely be more spectacular as you get back to Queenstown along the stretch of road known as the "Devil's Staircase". I think we were all just happy we had a roof over us as we were looking out of the window at this dramatic landscape being battered by the rain.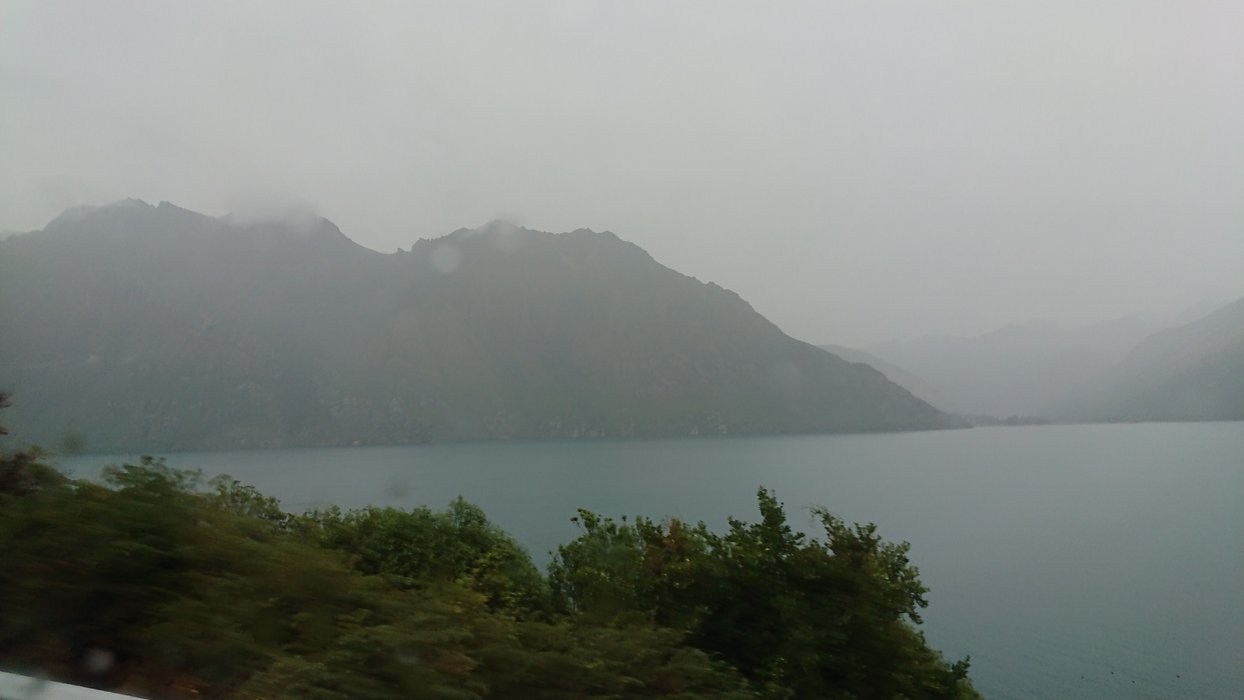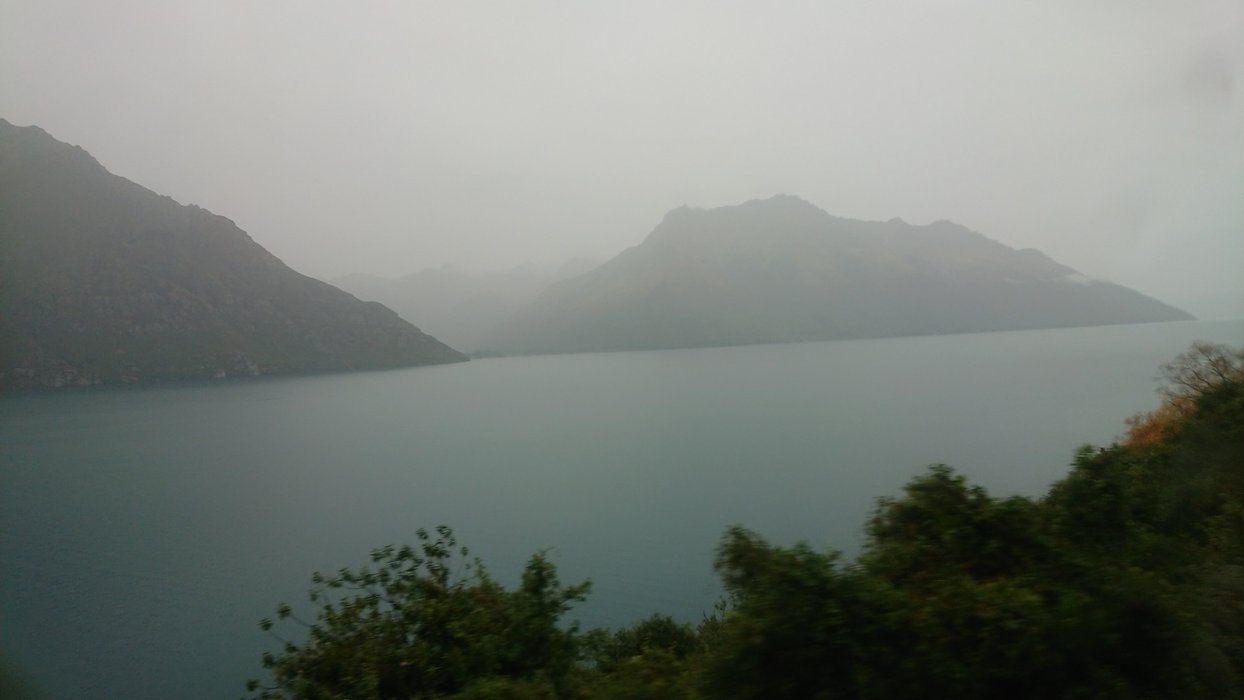 Otago Central Rail Trail
As the name suggests, this used to be a railway which was originally completed at the beginning of the 20th century. It was a vital link between Central Otago and Dunedin up until 1990 when other transport mechanisms such as driving and flying allowed people to move around a bit more freely [Source]. Other parts of the train line are still in operation but the part we're going to be exploring has been fully converted and is known for being one of New Zealand's great bike rides.
If you're a keen cyclist, or even if you're not, I'd highly recommend riding a section in a day trip, or if you're feeling up for it, the whole 152km over the course of a few days. For us, we went for a small 35km section of it as we hired bikes from a company called She Bikes He Bikes. Day hire ranges from $40 NZD per bike (for a group booking) or $45 NZD (if it's just you) and you contact them to meet up before hand. For us, we needed to get from where we were staying in Wedderburn to Lauder, heading west along Highway 85 for 25 minutes or so - as you can see, the weather vastly improved overnight!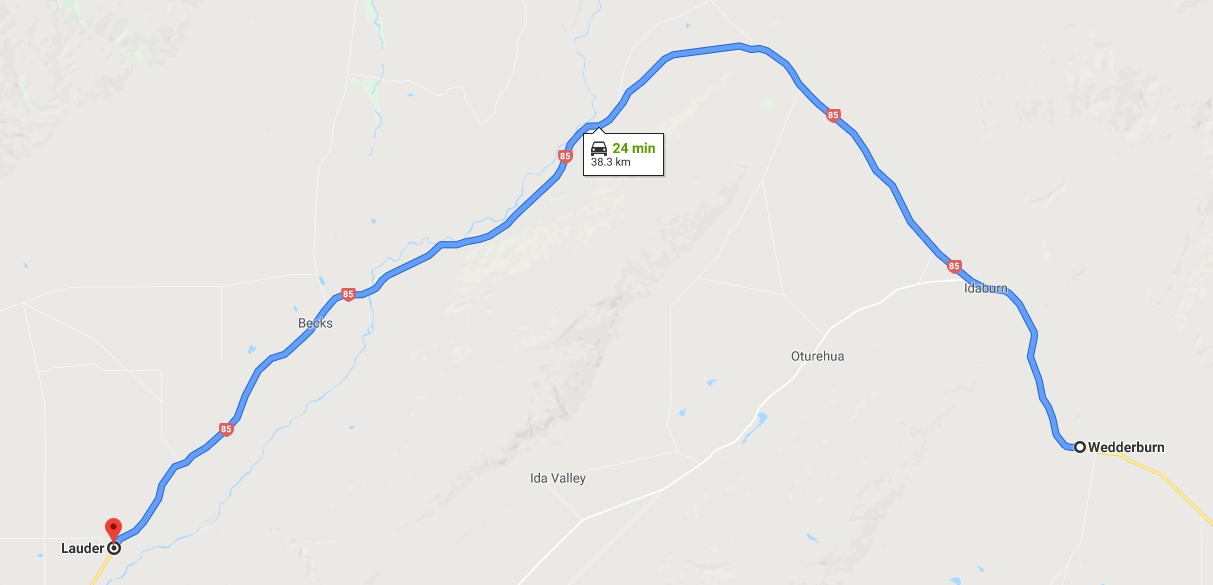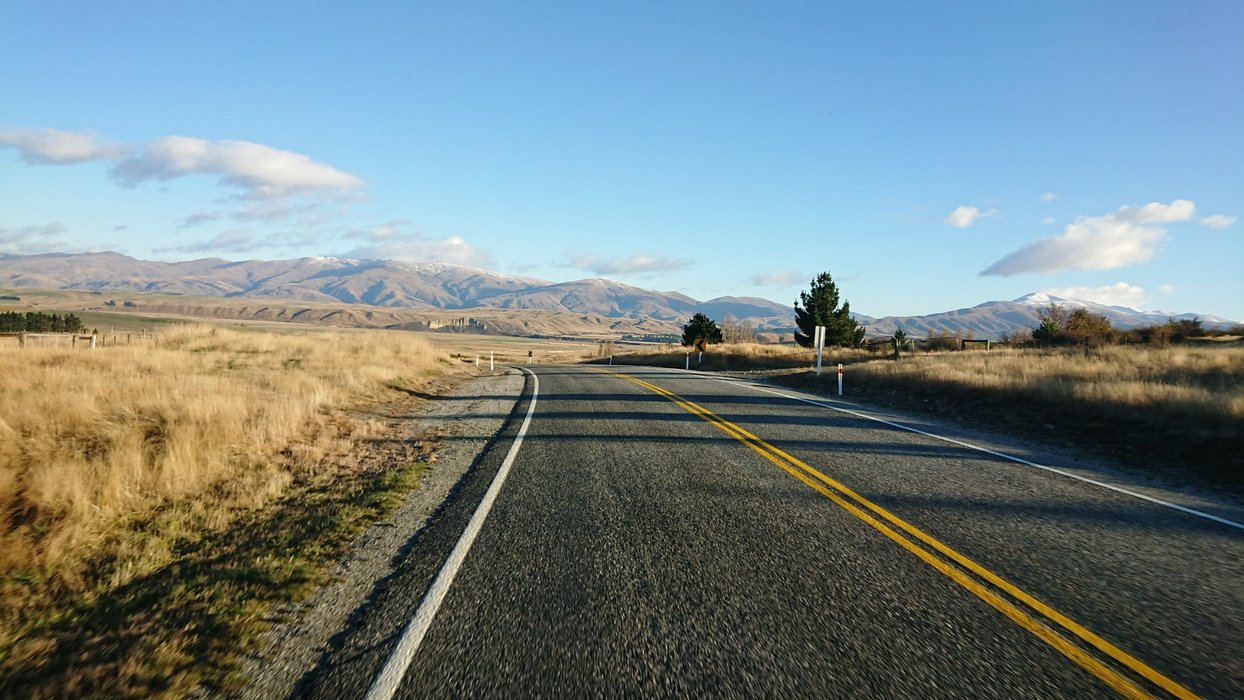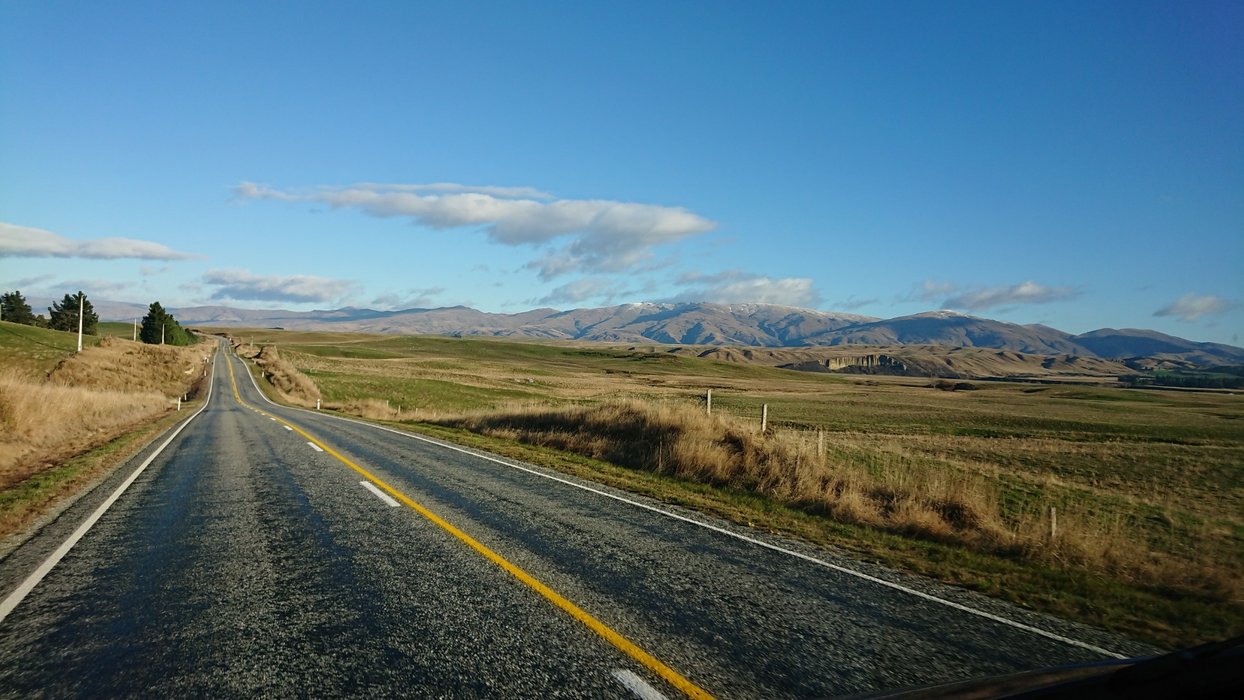 When we arrived to pick up our bikes, the guide mentioned that hundreds of thousands of people ride or walk The Rail Trail every year and that it's pretty well maintained so there's no fear of falling down pot holes or anything like that. OK, there were a few rough patches but actually, it was pretty smooth going! Want to go for a ride? Grab your bike then!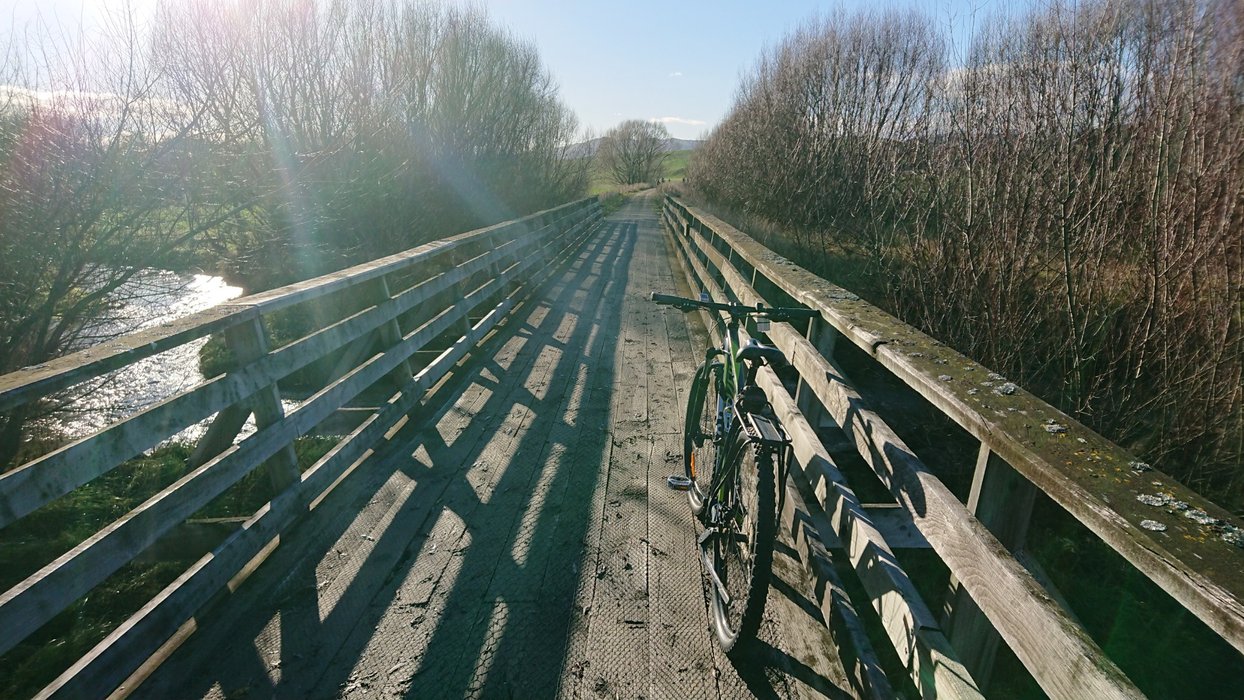 From Lauder, we join the trail heading back the way we just came, crossing this little bridge over a creek and get ourselves away from the highway.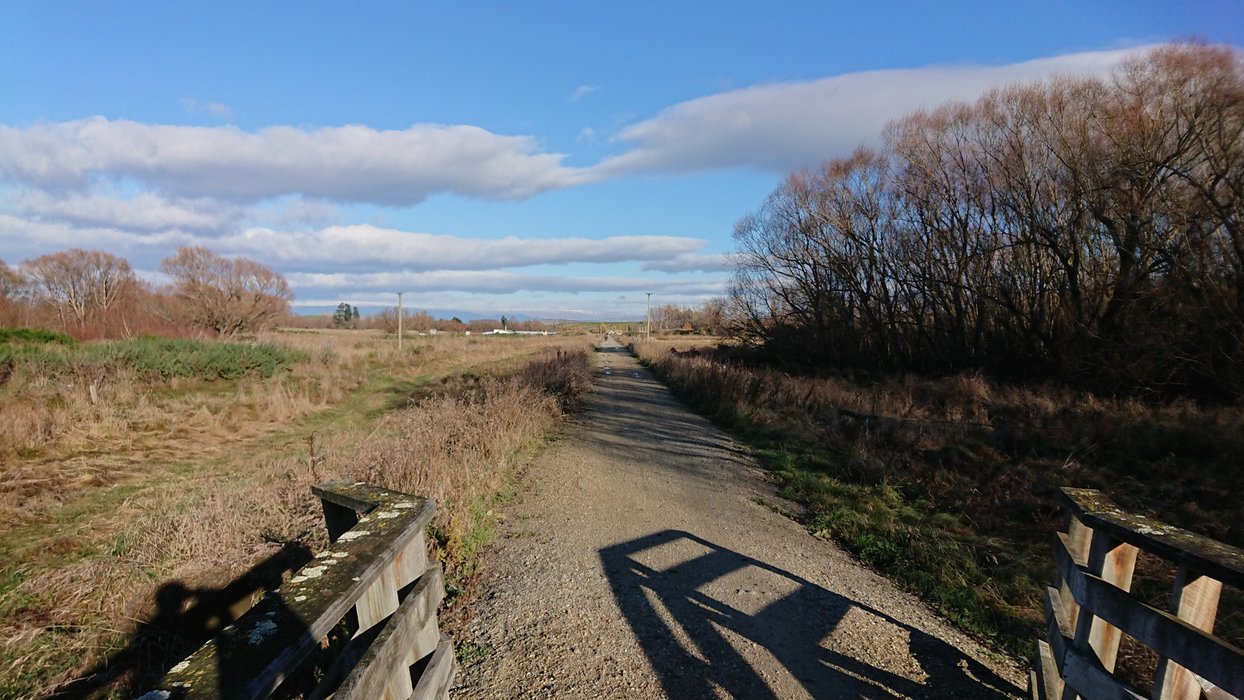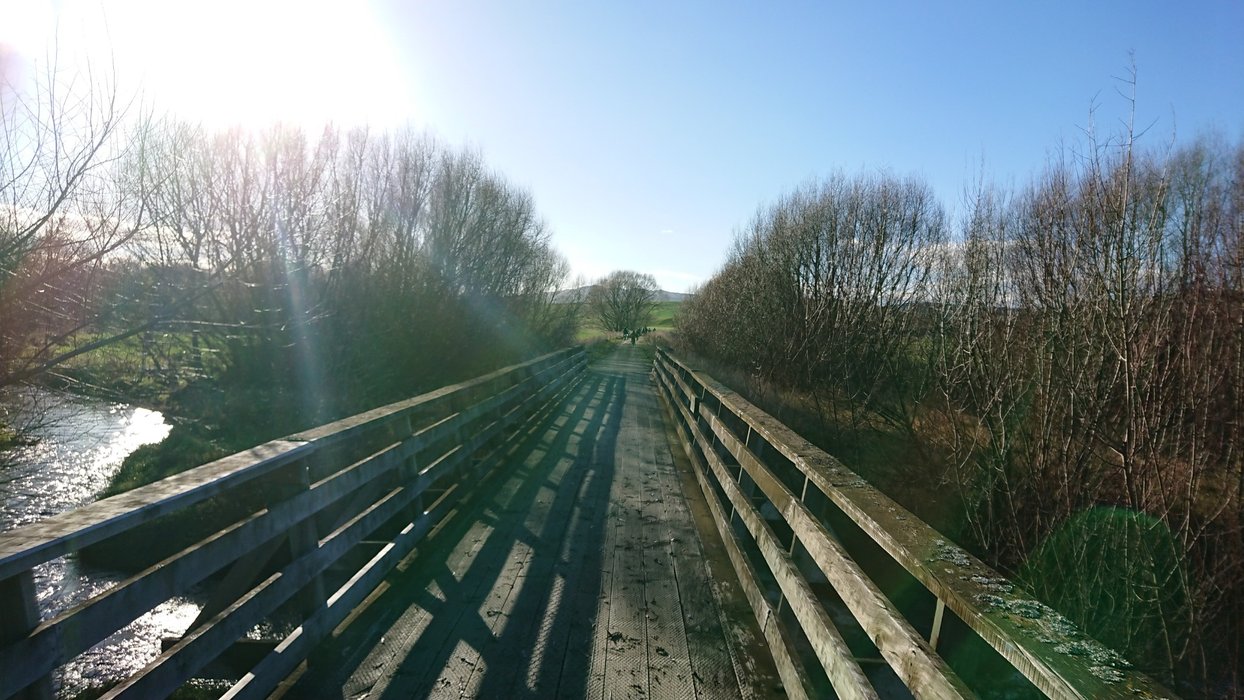 Manuherikia No. 1 Bridge
From this little creek, the trail climbs gradually up to our first main landmark called the "Manuherikia No. 1 Bridge", which helps us get across the Manuherikia River. This is the second longest bridge on the Rail Trail at 110.6m and it was the first time that concrete was used in construction along it. It's also only one of two bridges on the trail that are curved. "Manuherekia" is the Moari spelling and actually means "tied bird", want to have a look?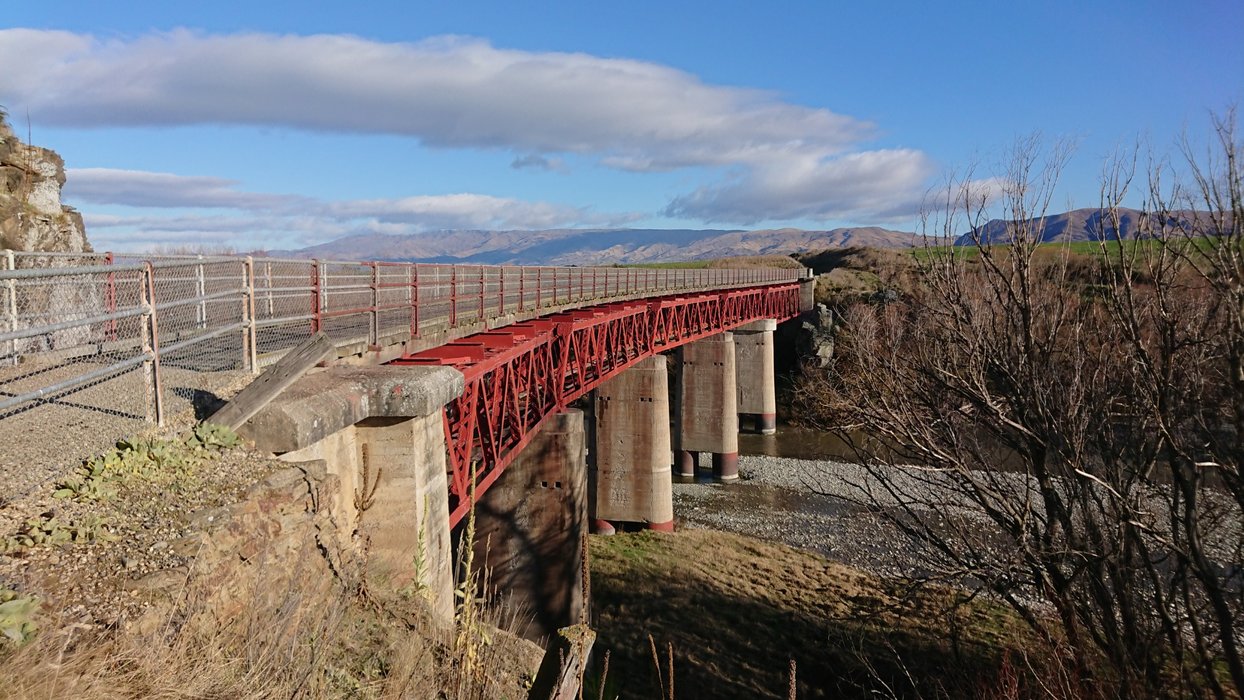 After this bridge, the left side of the trail opens out spectacularly to give us wonderful views of the countryside. If you get a great day like we did, why not stop and take it all in, we won't say anything about you being out of breath haha!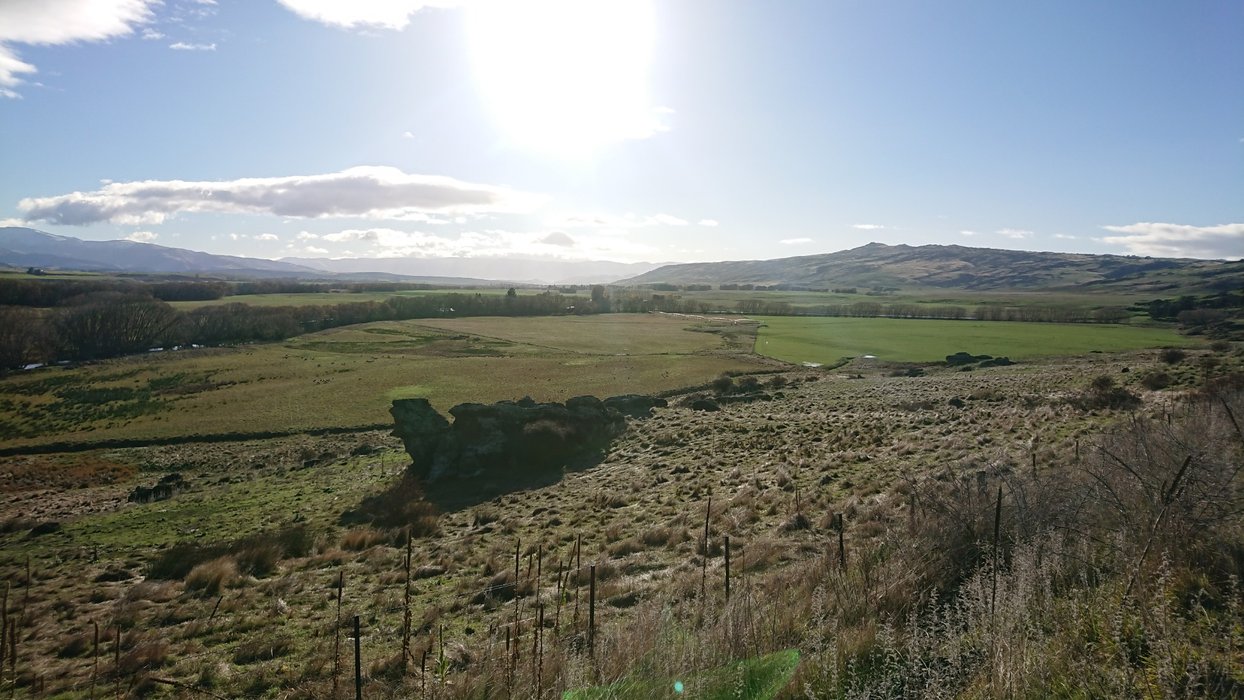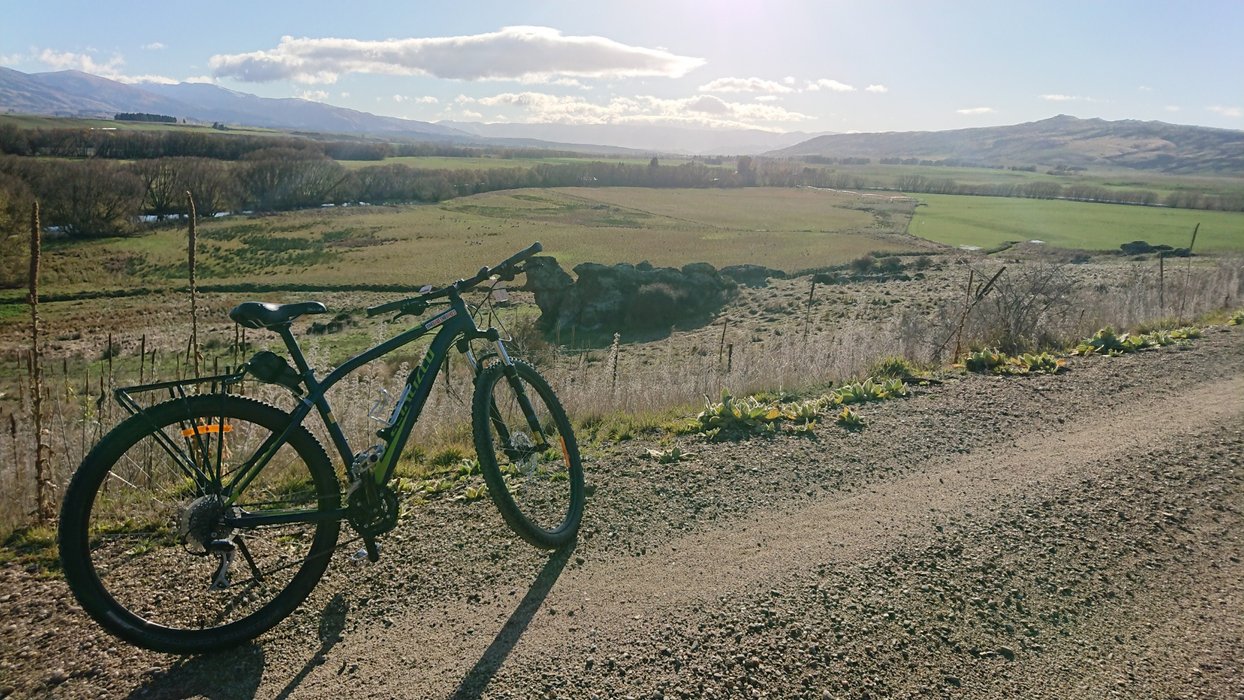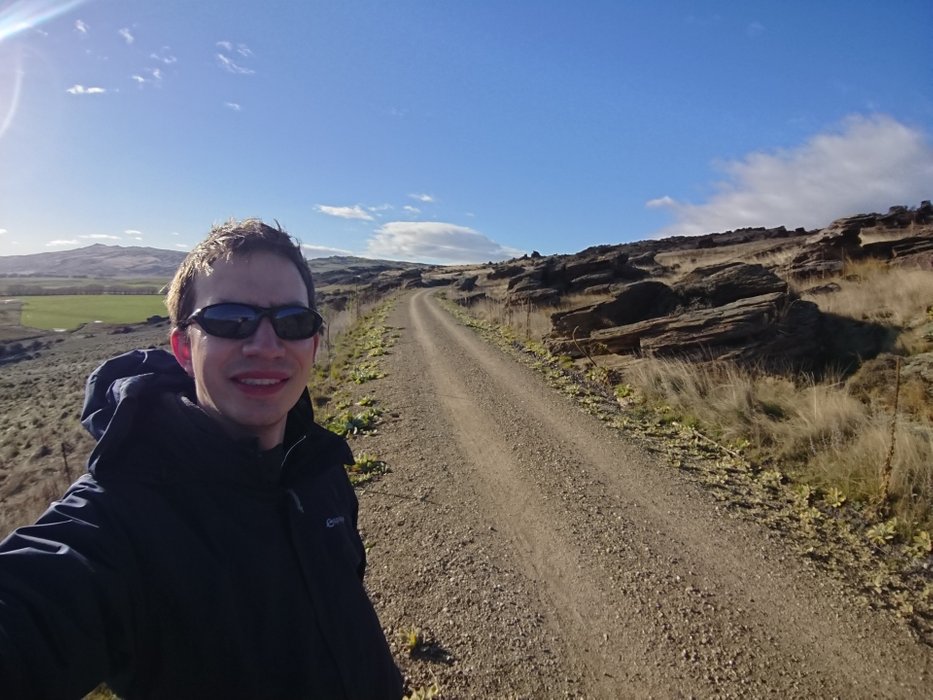 Poolburn Gorge
As the trail bends around to the right, you'll notice the landscape change to something that looks a little more baron due to the hot, dry summers and cold winters. This is the Poolburn Gorge and makes up a few km section of this part of the cycle trail. The Māori name for the gorge is "Te Waipapapa o Karetai" which translates as the "water container of Karetai", who was a chief of Ngai Tahu [Source].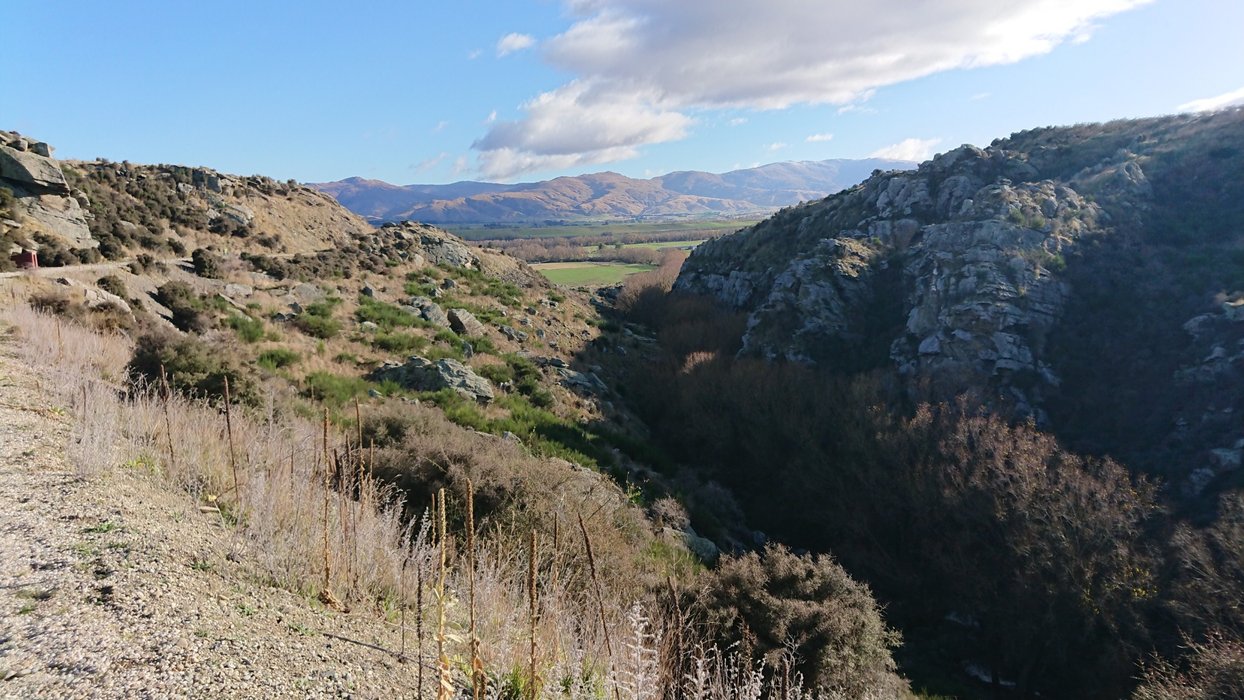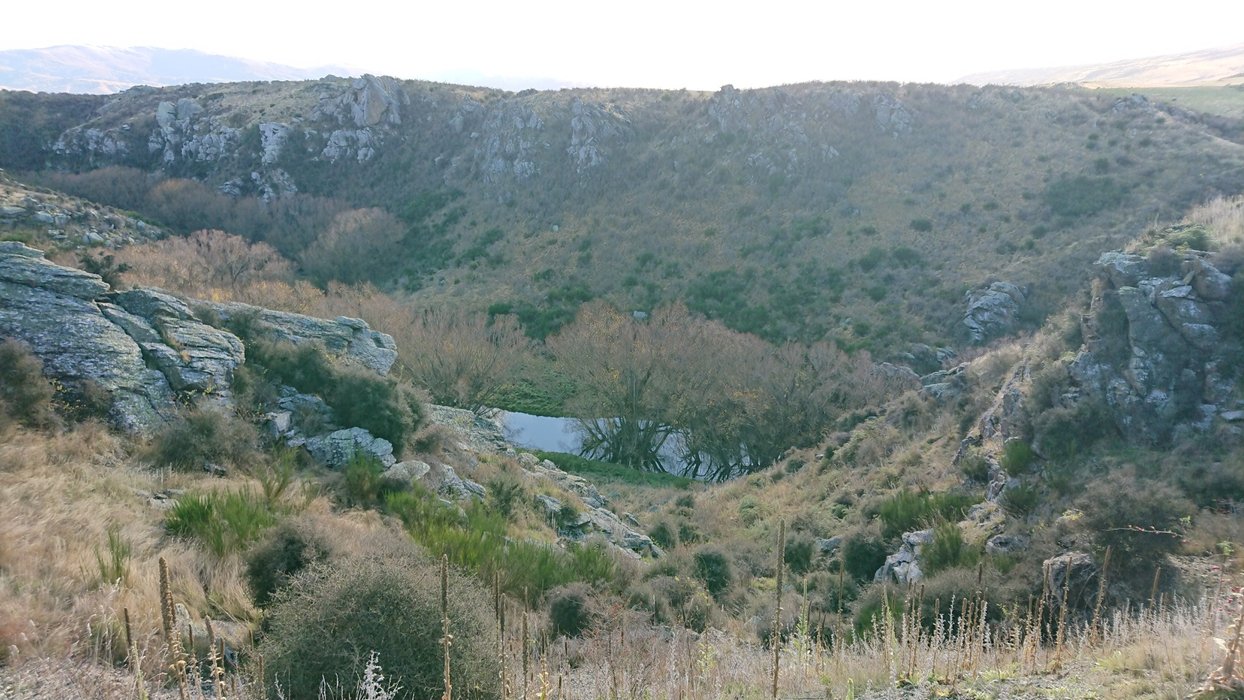 Along the Poolburn Gorge section, you'll come across a couple of tunnels which you aren't allowed to cycle down. Instead, you should disembark and walk through it but be warned...it's VERY dark in there! If you're afraid of the dark, don't worry as it doesn't last for long although it is kinda cool if you say something and hear it echo around! This first tunnel is the longer one at around 229m (751ft) long and has a slight bend in it.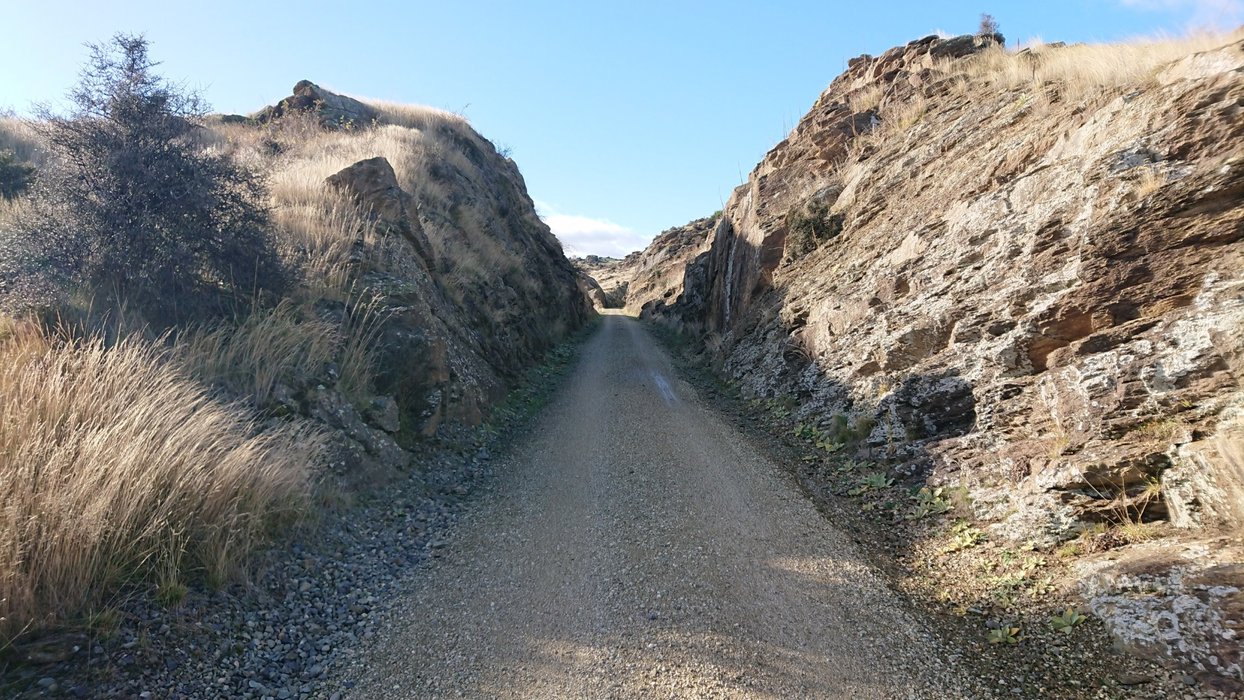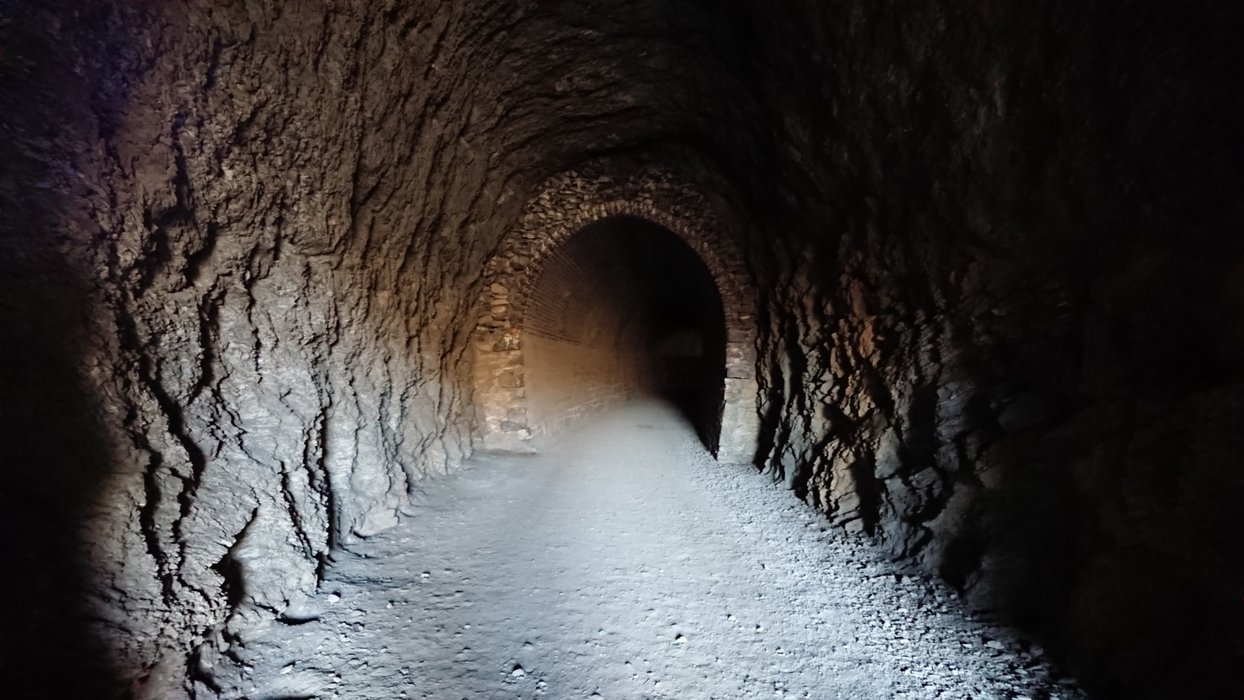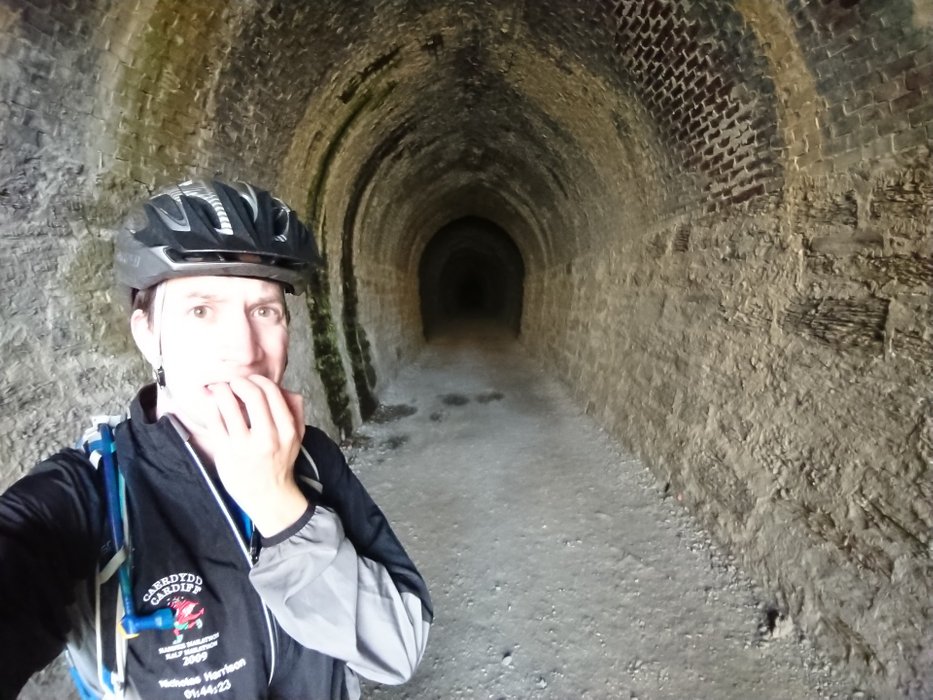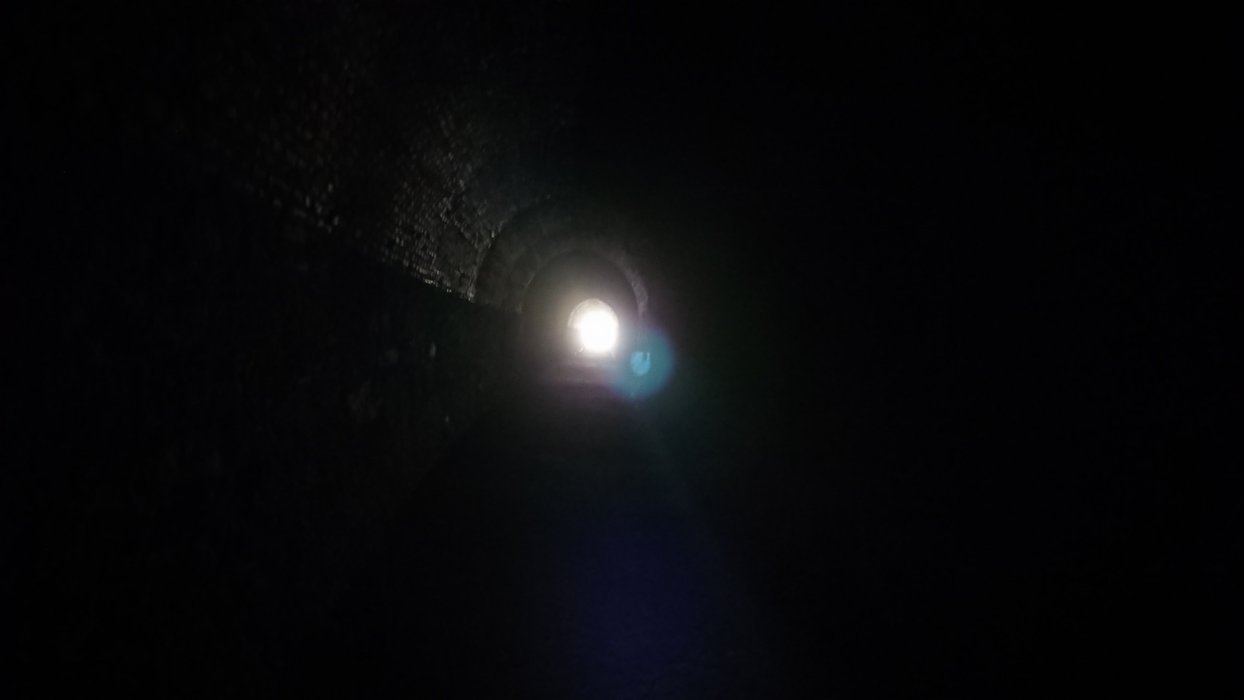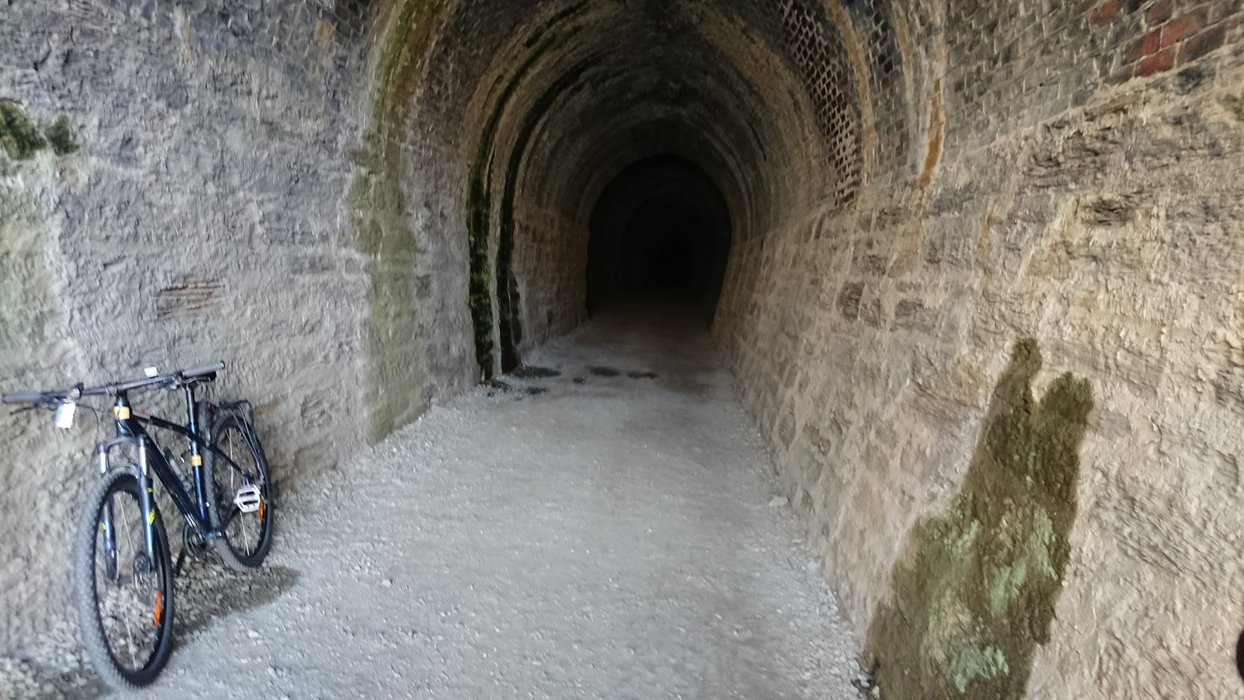 After this first tunnel, you find yourself in the depth of the gorge with some pretty great views, be sure to admire them before you get back on your bike!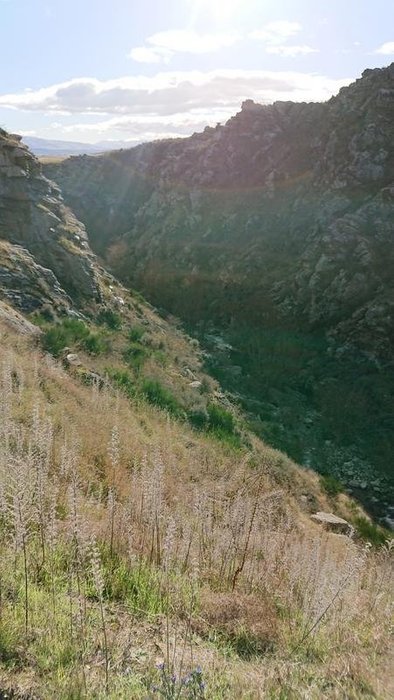 It's not long until you get back on the trail again that you come across the second tunnel. Both of them were cut by "blasting", with the rocks consisting of schist and lined at either end with bricks. If you have a torch with you, you can see how the layers of rock, schist rubble and brick lining work together and where each material ends inside the tunnel. Here's that second tunnel now, thankfully it's a little shorter than the first one at 201m (659ft)! There's a little information board nearby with pictures on how they did it, impressive stuff really!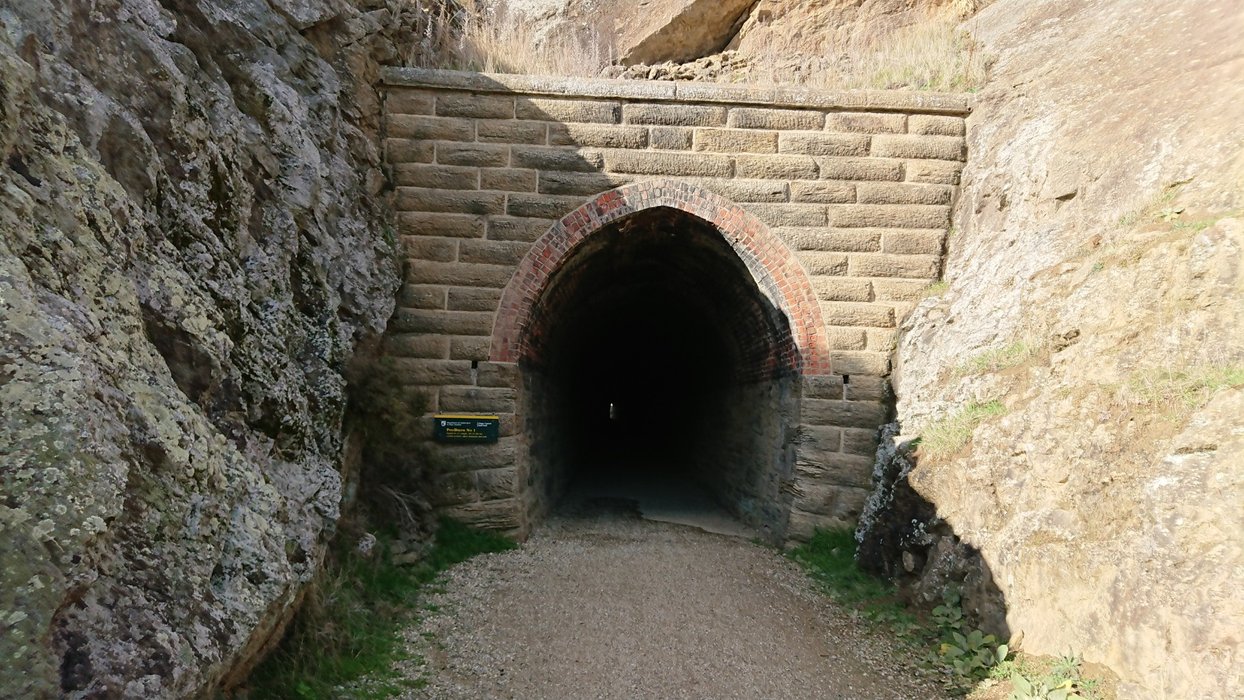 Poolburn Viaduct
The final part of Poolburn Gorge is the 2nd bridge we need cross called the "Poolburn Viaduct". This is the tallest bridge on the trail and stands at 37 metres tall, with a length of 108 metres. It took 3 years to construct from 1901 to 1904 with the foundations built of schist rock according to the nearby information board.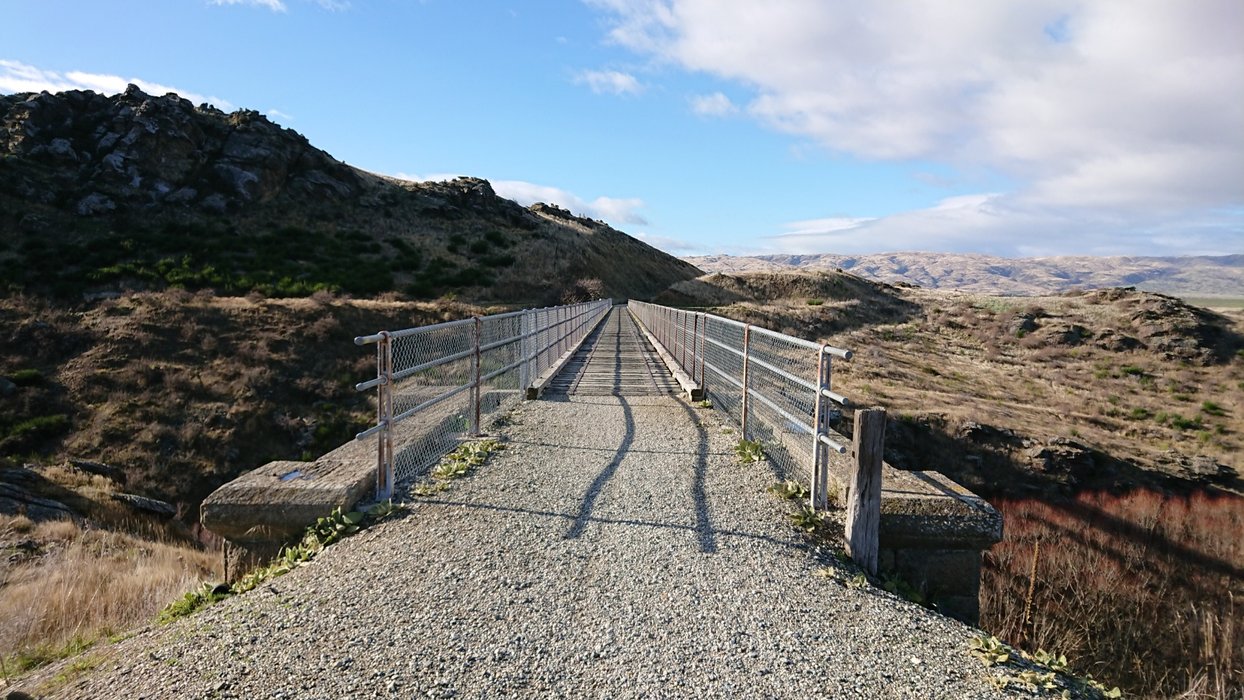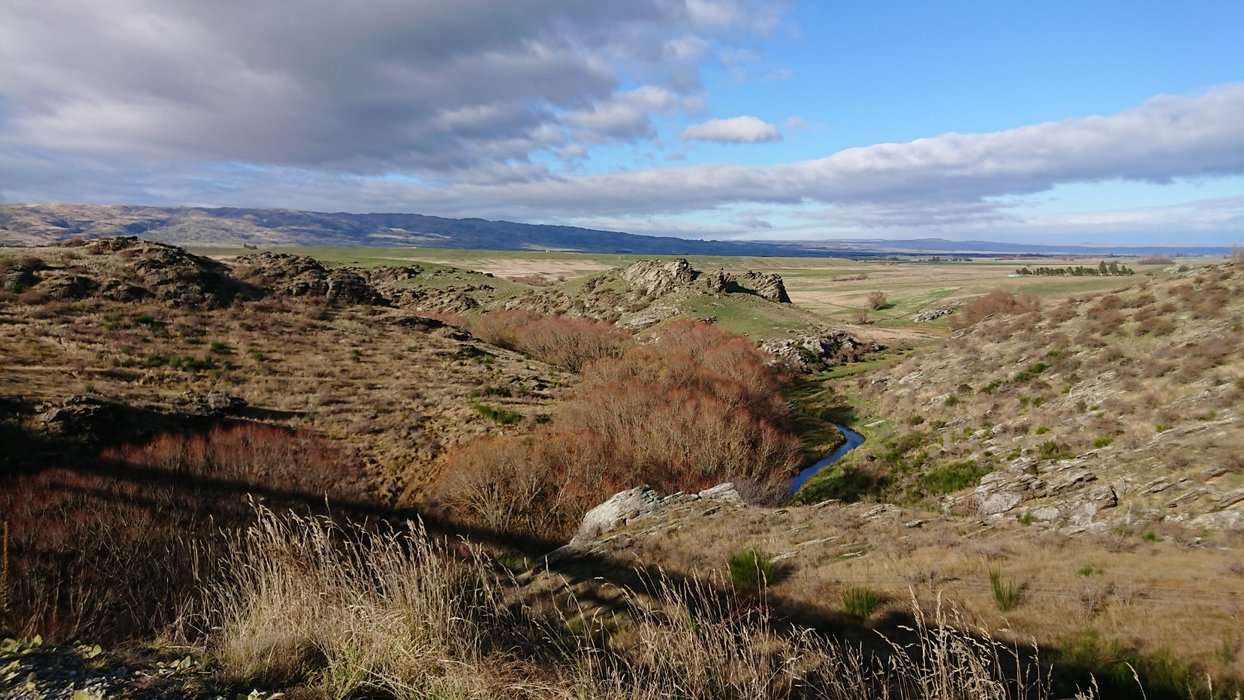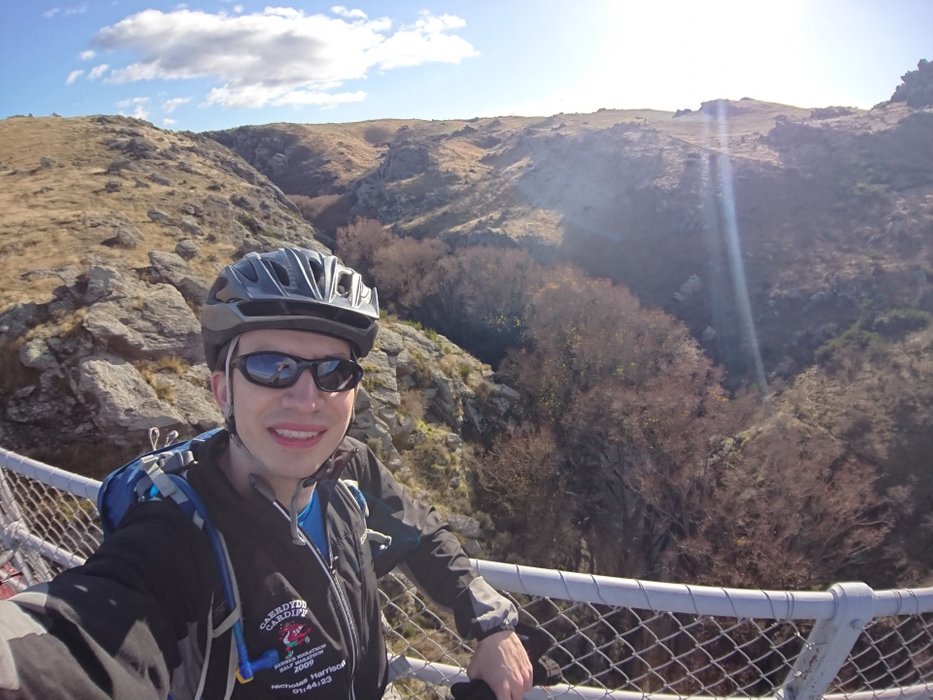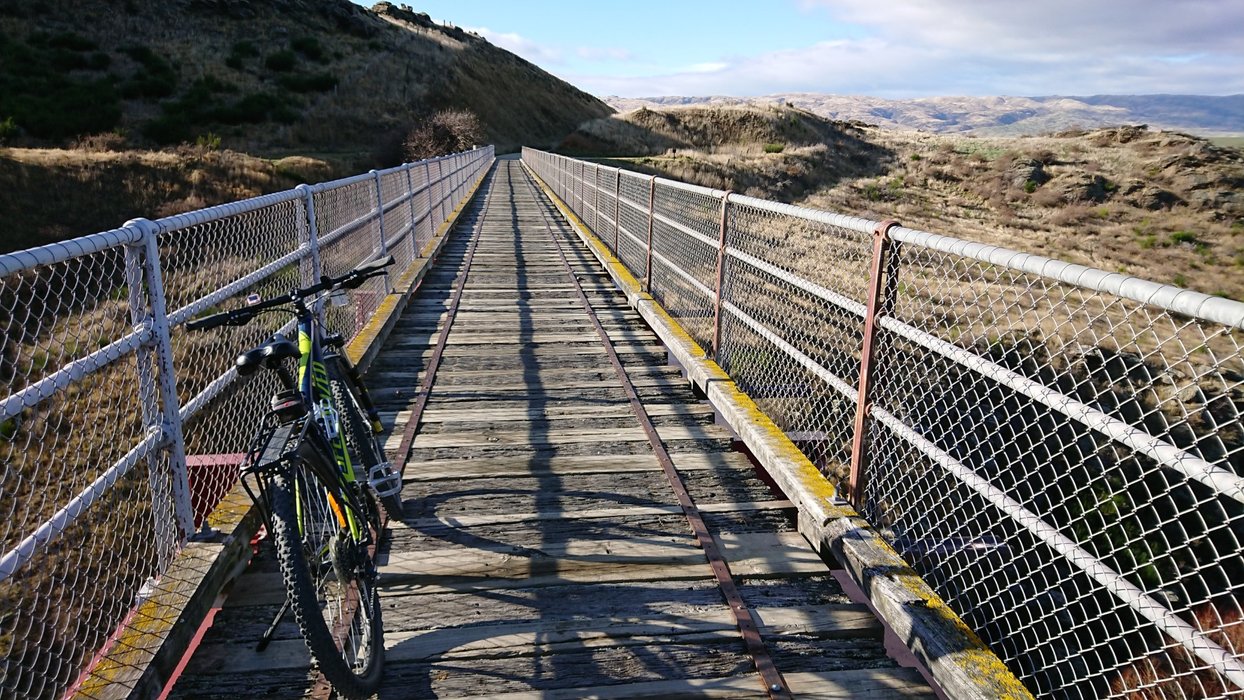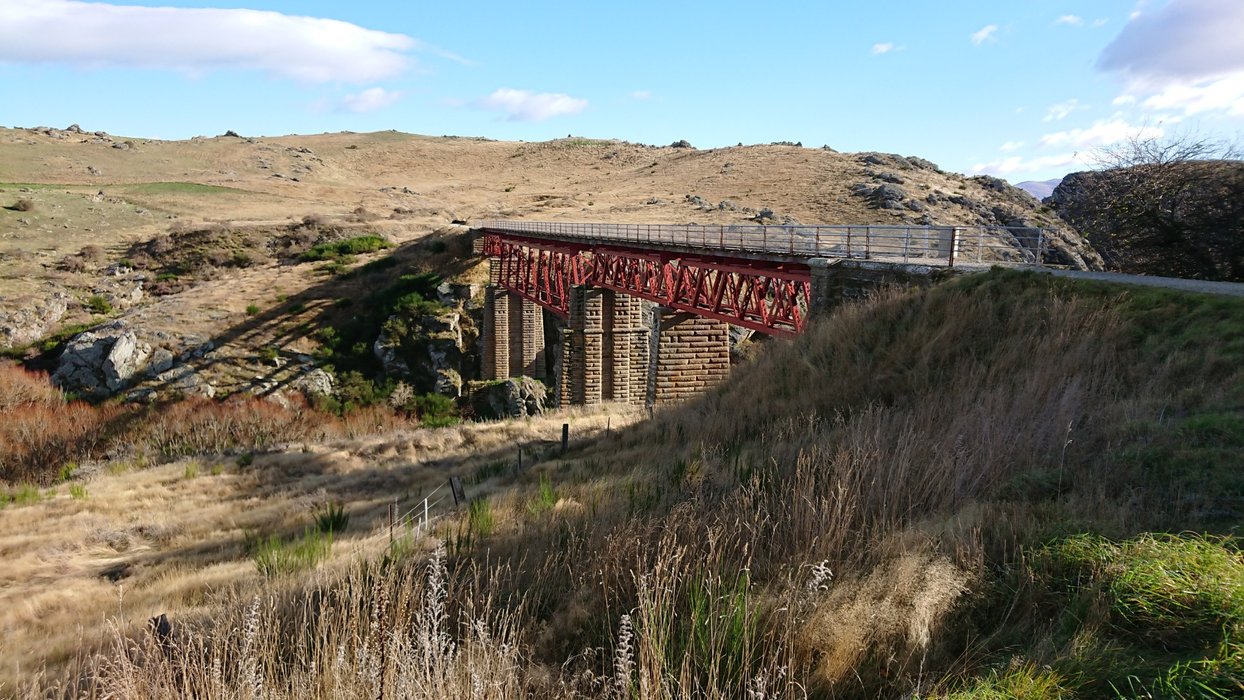 The last section of the trail that we did was a few km on from Poolburn Viaduct. The view opens out beautifully on the south side across the valley around Central Otago which you can't keep your eyes off. Plenty of sheep in these parts wishing you a good day on the farm land and there's a great downhill section that allows you to get up some speed if you're feeling courageous! I was still bouncing off the energy from the adventures in Queenstown so really went for it... according to my speedometer, I clocked up around 50km/h (30+ mph) on the gravel track! Amazing to feel the wind in your ears :)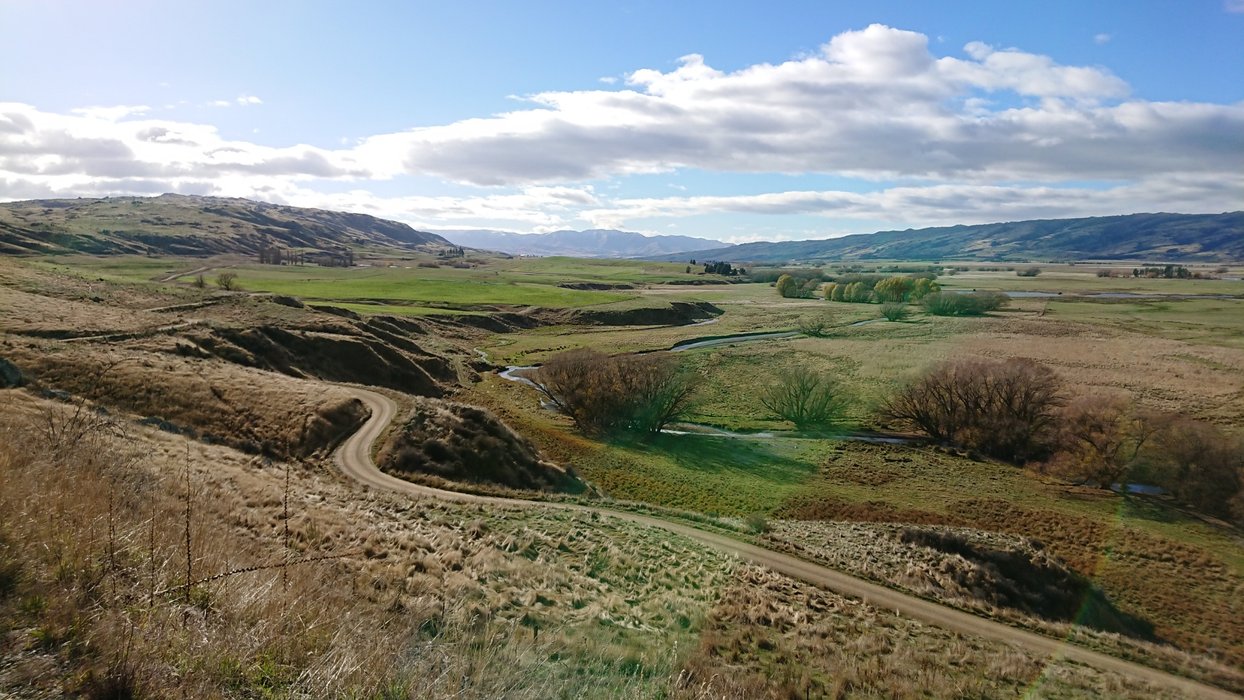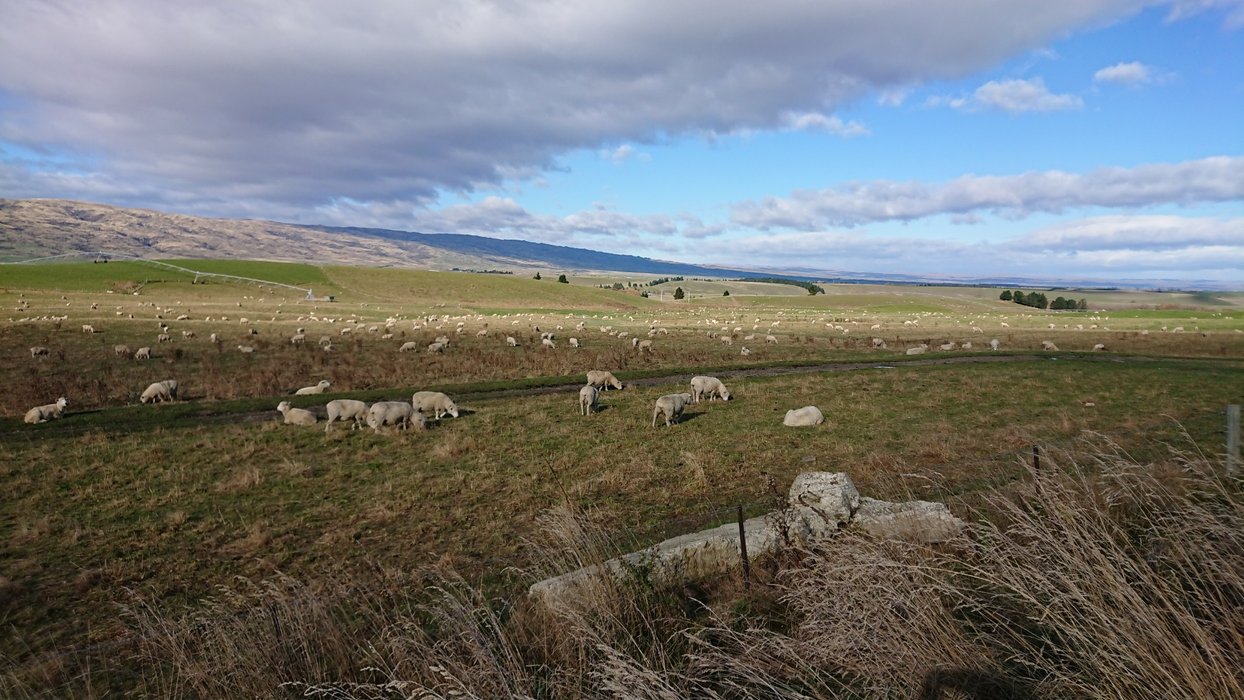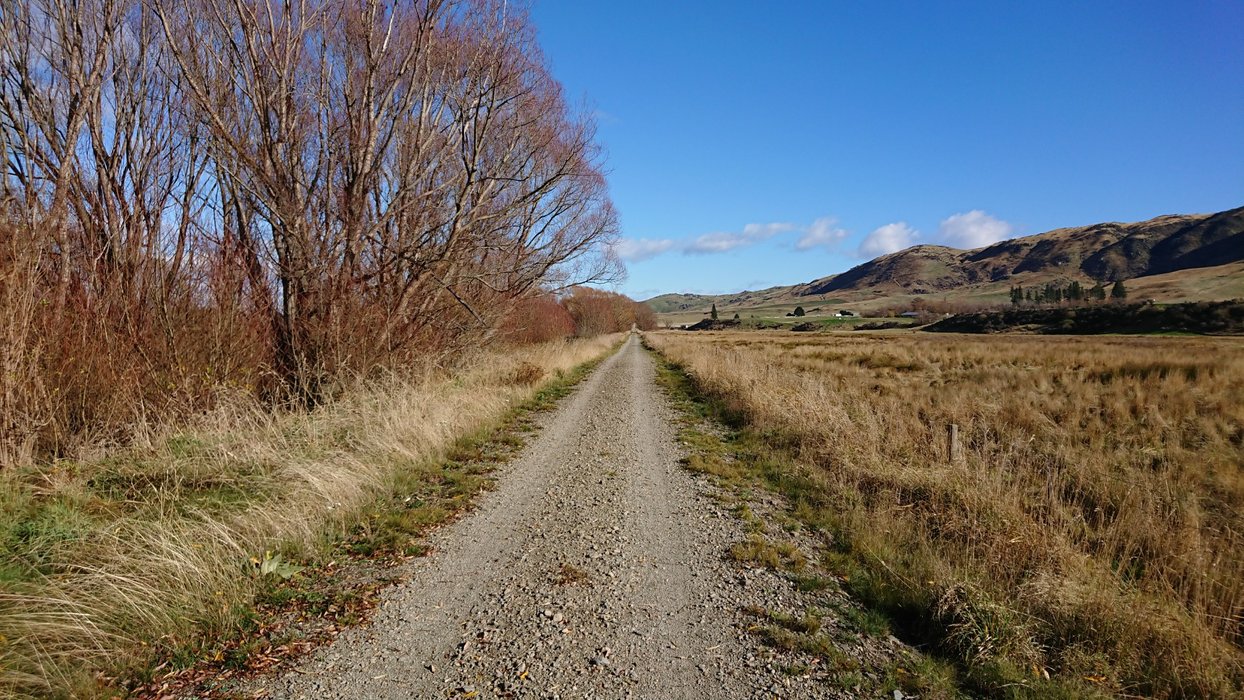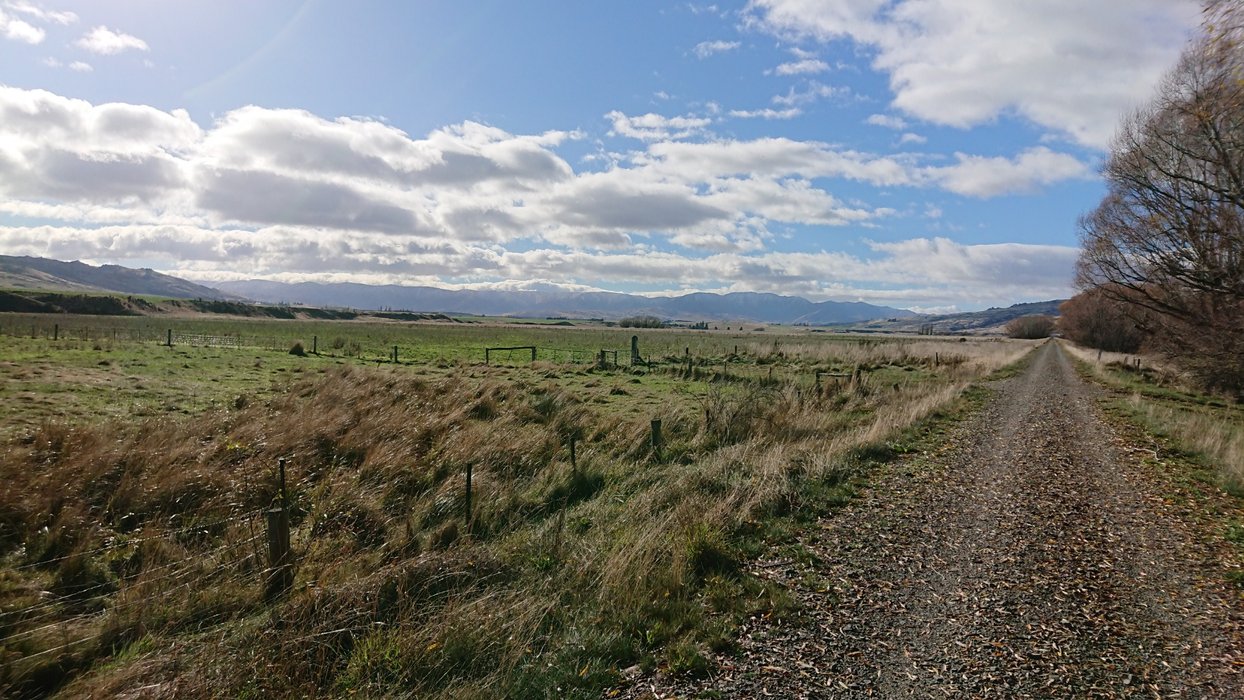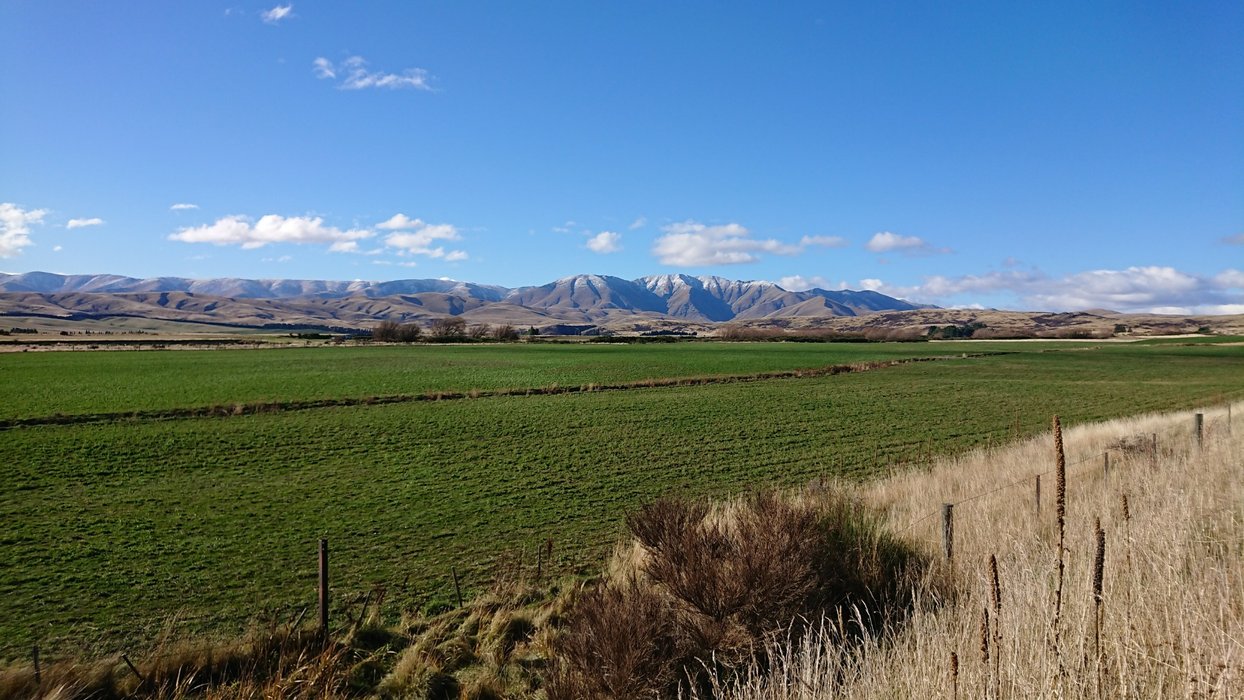 If you're visiting this part of New Zealand, definitely get involved on this cycle trail! It's thoroughly enjoyable, relatively easy going and the views are pretty damn good! If you want a profile of the gradient and distances involved, have a look at the image below taken from Shebikeshebikes and decide which section you want to do, or, if you're brave enough, all of it! [Image Source]

Blue Lake
If you want a really relaxing place to enjoy sunset after your amazing bike ride, I'd highly recommend a visit to "Blue Lake" in St Bathans area. From Wedderburn, where we were staying, it's about a 25 minute drive, maybe longer because once you get off the Highway, there's gravel road sections which will slow you down. However, it is well worth it!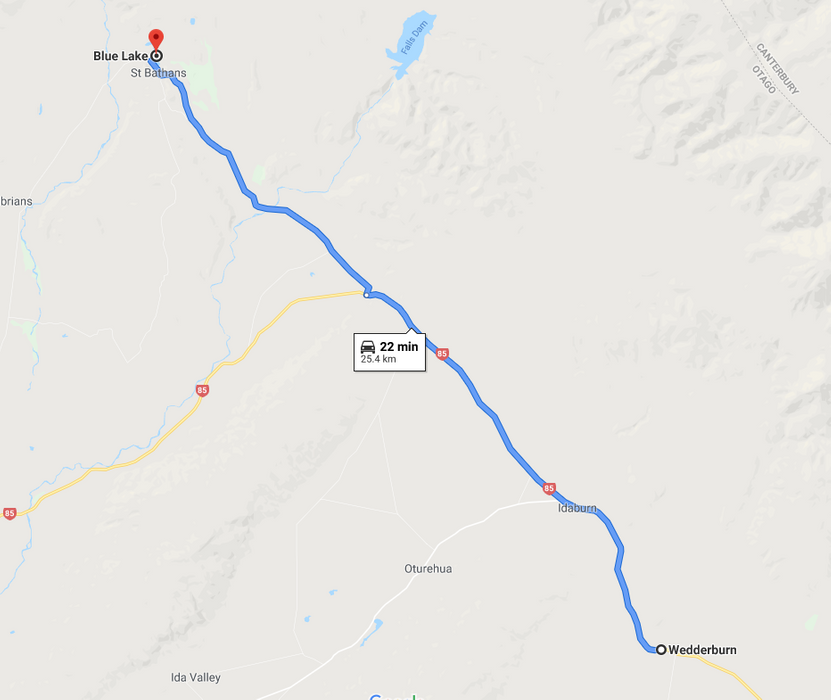 The lake itself was originally a gold mine, being the deepest in the Southern Hemisphere in the 1860s, but be aware that it is man-made so if you're dead set on "nature only", you may be disappointed. It is still stunning though and a great place to learn about the once, thriving miners town where people lived through tough conditions in the hope of striking gold. Have a look for yourselves!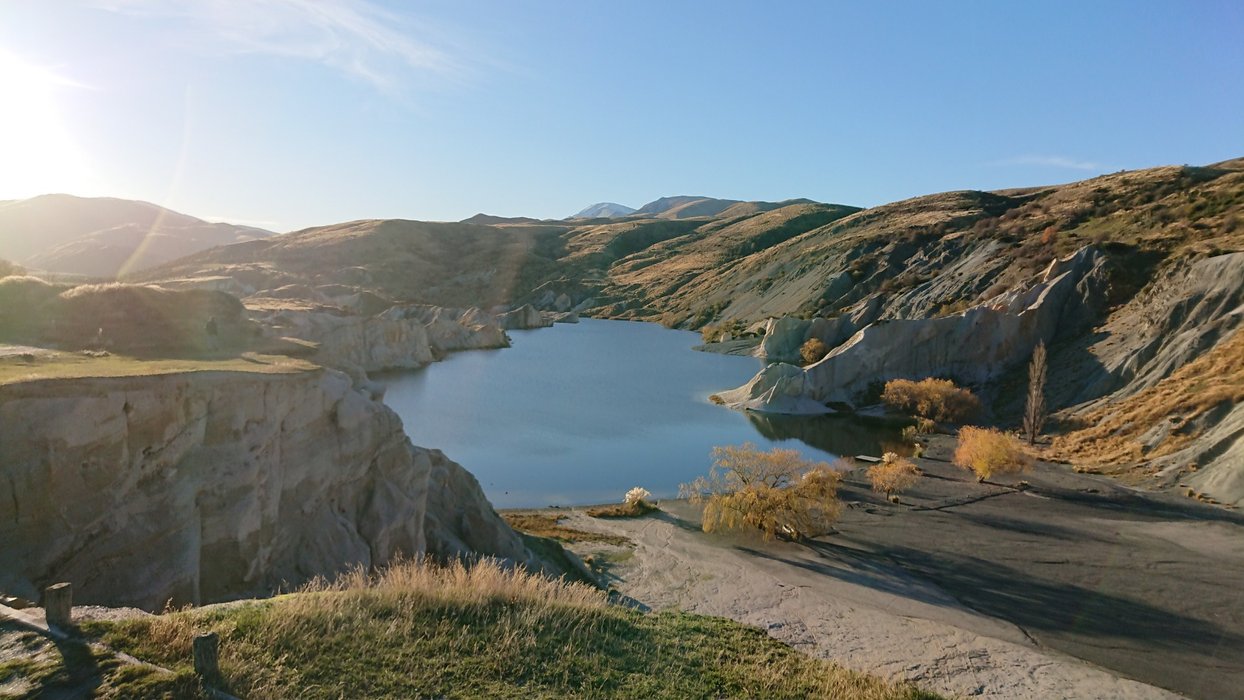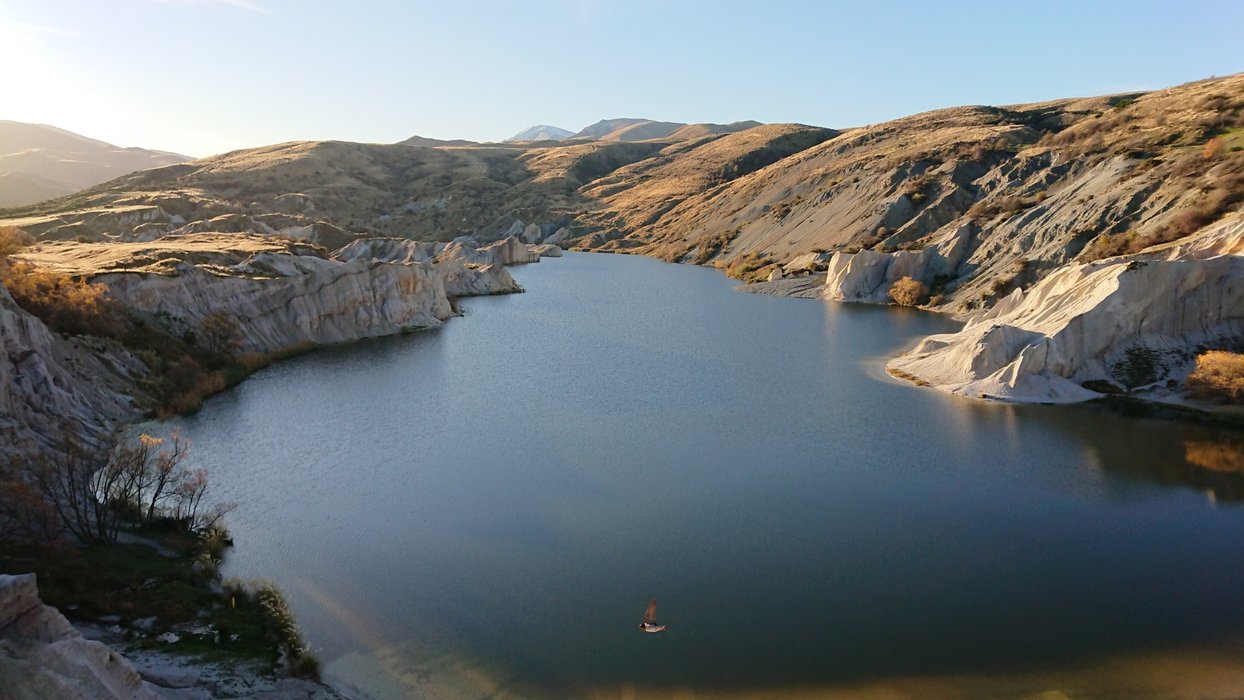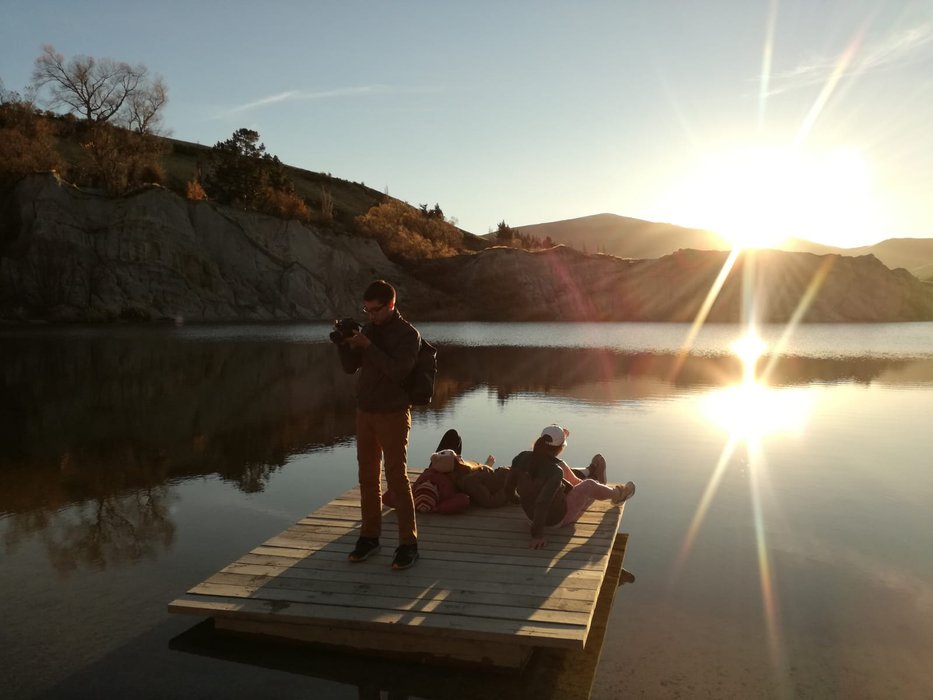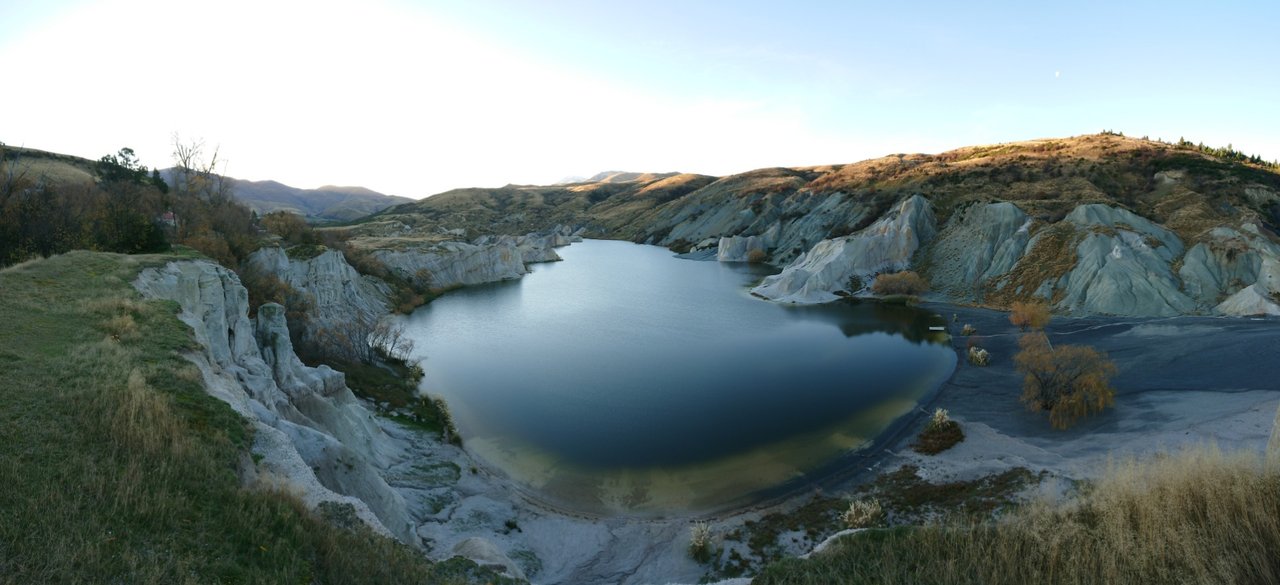 Accommodation
The place we stayed at was the "36 Railway Station Road Guest House" which looks like it has since gone up for sale since we stayed there in May 2019! So if you're interested in buying it, here's a link to the estate agents lol! How's that for timing? Looks like we must have been the last people to stay there! Nonetheless, if you're planning on doing the full trail and want some places to stay, here's a very helpful link showing ALL the accommodation available along the trail.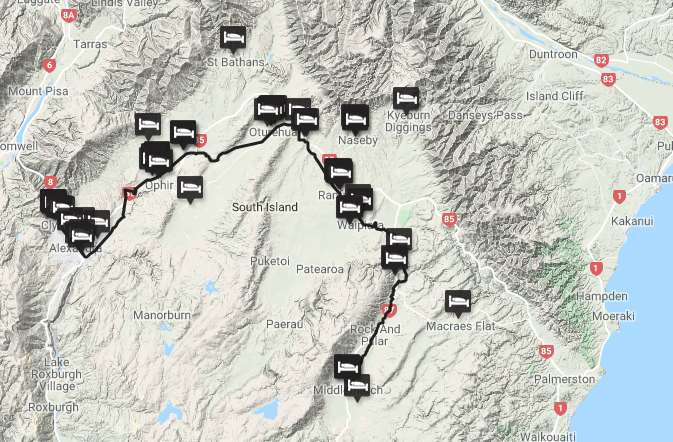 So there you have it folks, a day in Central Otago to give you a few ideas for when you visit. There's much more to do around here including hiking but hopefully you've had enough of a taster to whet your appetite!
Until the next time, take it easy
Nicky