ROME
I want to write about a city I love. I´ve visited Rome several times but it´s not enough. Anytime someone speaks of Rome I get light-headed and my stomach begins to flutter – swirling with excitement and anticipation. Something like - when you slowly fall in love - you feel butterflies in your stomach.
I don´t know where to start or what to say. Well, without being a great poet, I will try to put my feelings into words. It´s like a first date - oh my Gosh! Okey.. Breathe, I want you to know that you are amazing, beautiful, inspiring, romantic but also hot-blooded! I just want to spent more time with you and know you more and more...Rome...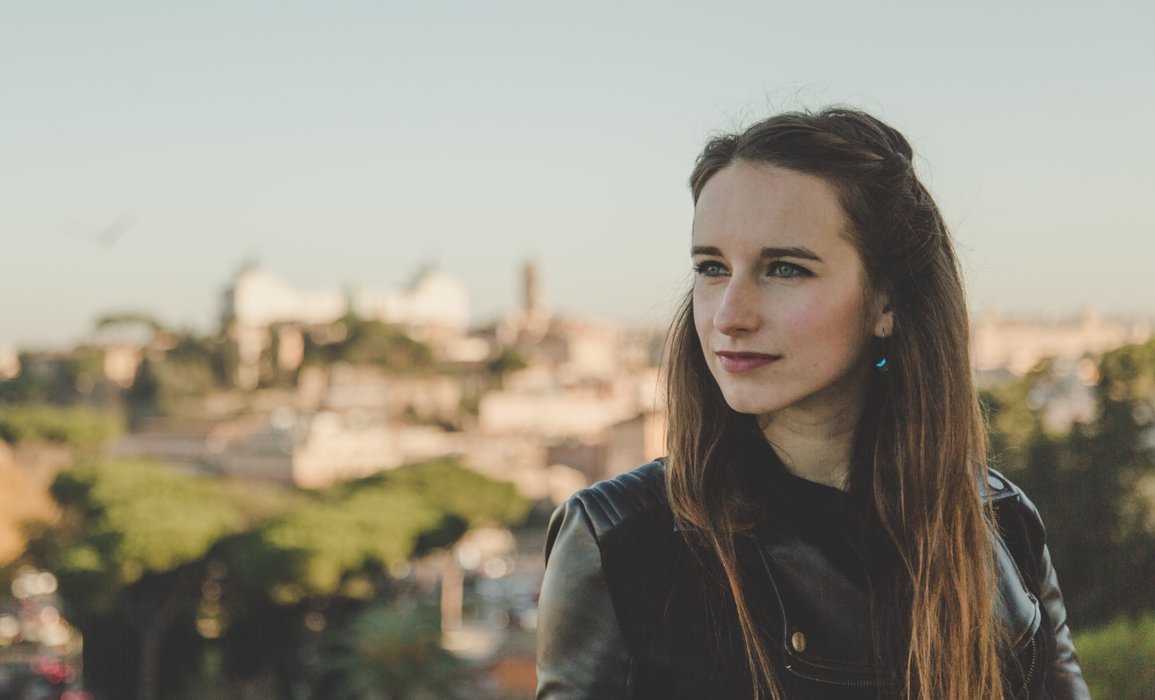 Where the History Beats
Stones. Stones. Stones. Ok stop - It happened when I was a child. I have a different view now. I can call it history now. That feeling when you are amazed of stones, standing in the exact places the Romans walked thousands of years ago. Where to start? - (The point in which I decided to write How I fell in love with Rome part 2)
Pantheon
Only one piece. It´s hard to believe that the columns of the Pantheon are one piece. Impressive. I don´t understand how they built it without modern equipment. Stunning inside and out. There is something about.. Maybe an energy that is tangible. Ouu and one very important thing.. There is a free enter.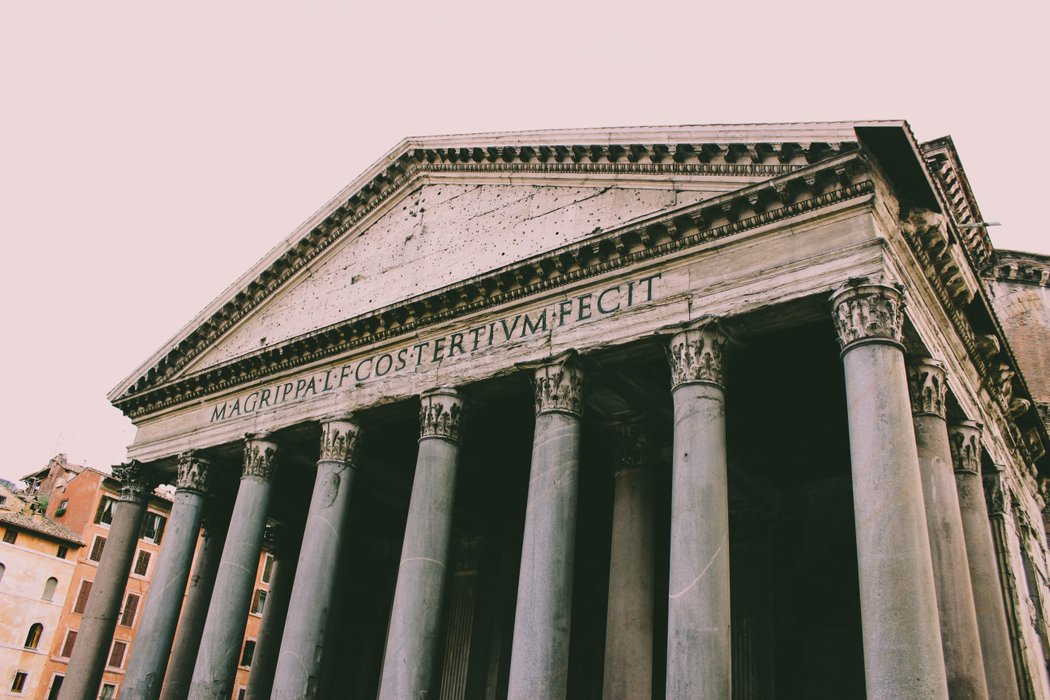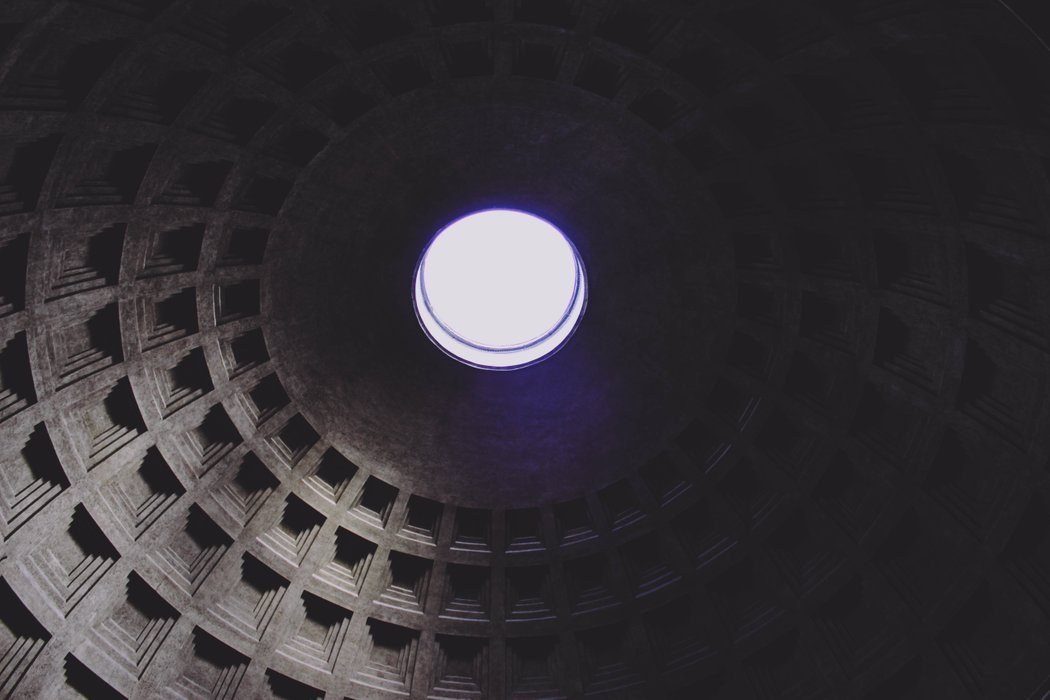 Vatican
Vatican City is the headquarters of the Roman Catholic Church and home to the Pope. Considering it is an independent city-state, it is tiny – the smallest state in the world by both area and population. Words cannot describe the beauty of the Vatican inside and out. I could spend a day here wandering around. Absolutely breathtaking, the architecture, paintings and artefacts are just amazing.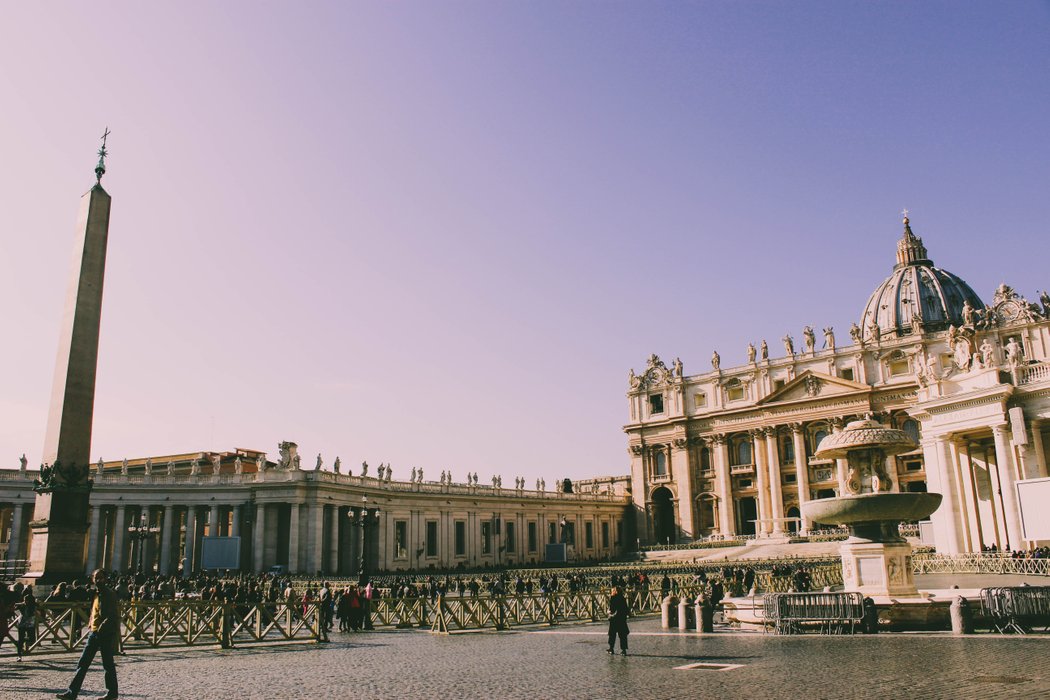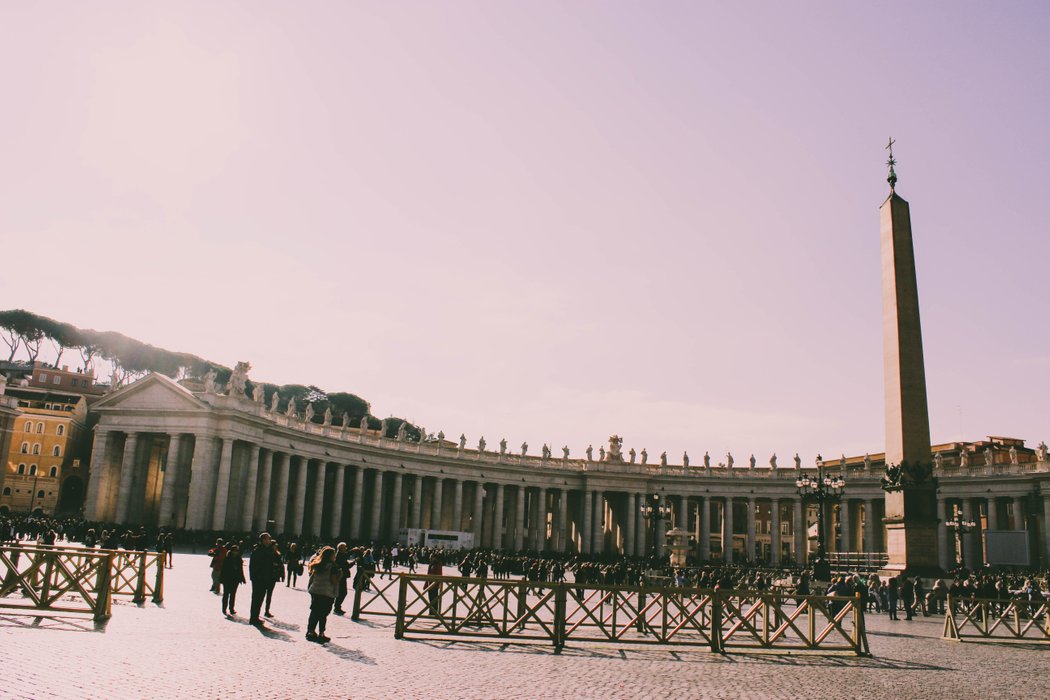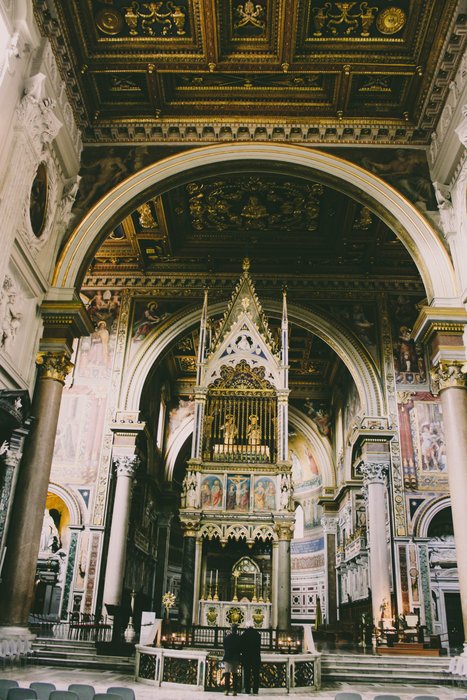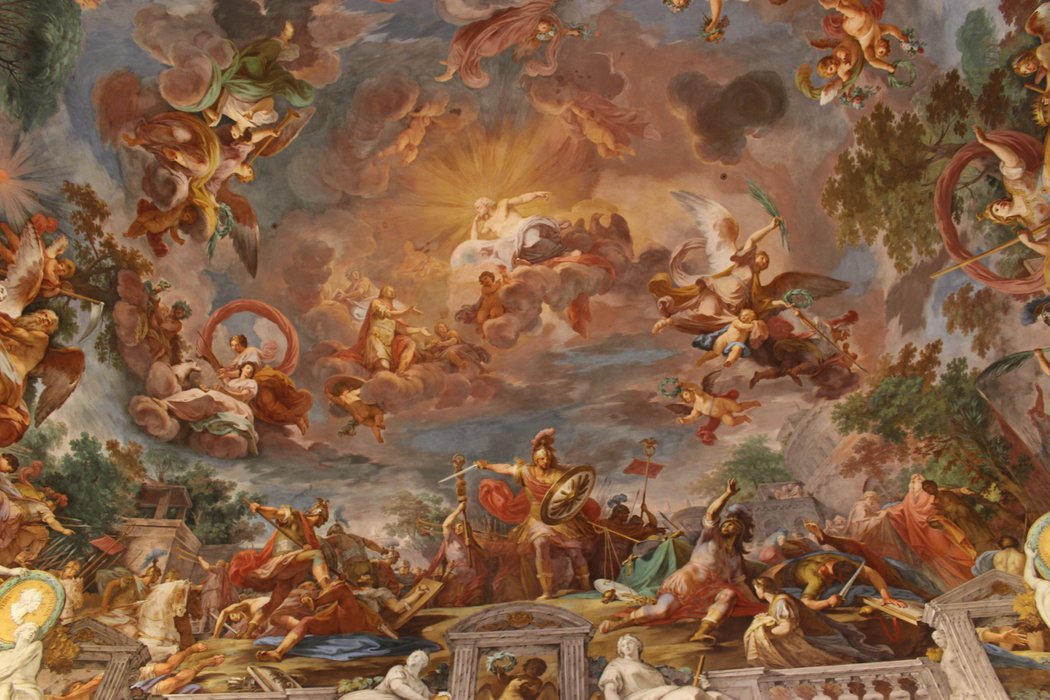 Piazza Venezia
The purple sunset in Piazza Venezia. Isn´t it amazing? Piazza Venezia is located in the heart of Rome and If you want or not, you will sooner or later end up there. It's a square where four major roads meet and it's really noisy but you can slow down and enjoy an amazing sunset.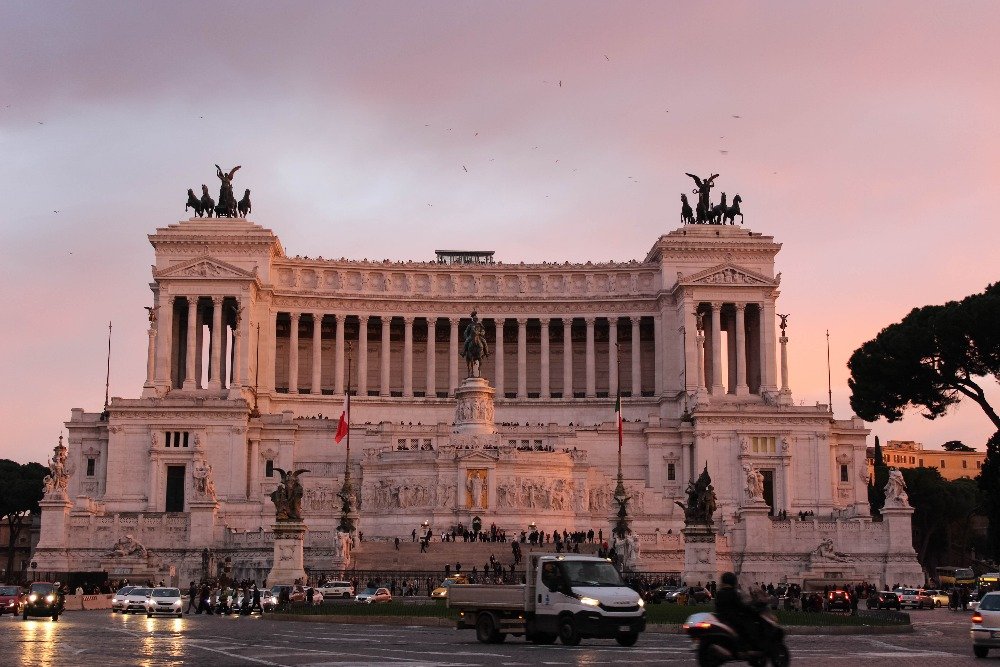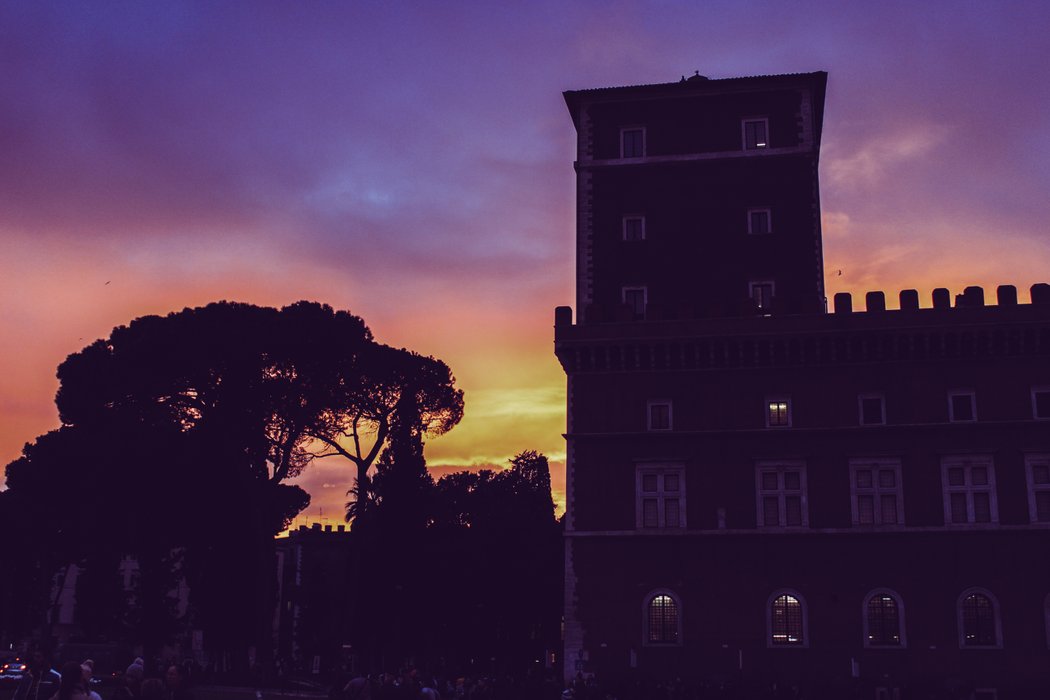 The Coffee
I am coffee lover! The Italians love coffee and the Italians know good coffee. In fact, they know bloody amazing coffee! If you once meet Italian who don´t drink coffee, let me know guys. It would be hard to think of Italy without coffee and I discovered such a beautiful places where I could enjoy it with an excellent view.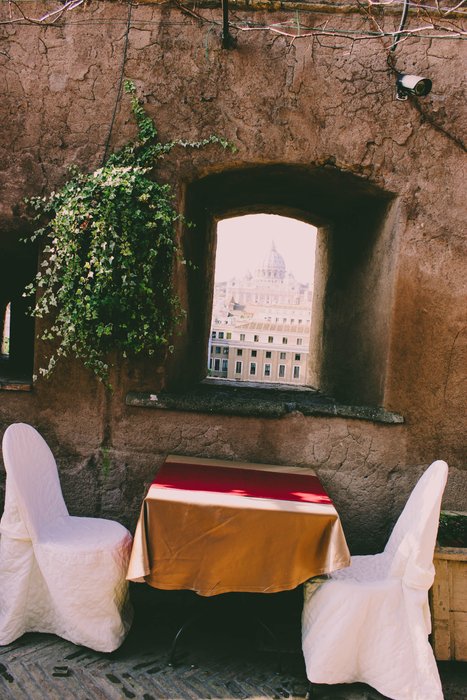 There is nothing more than sitting outdoors in a Roman cafe, take a break, drink coffee and watch people (even if the coffee does cost 10 Euros). Eating out is simply one of Rome´s great pleasures.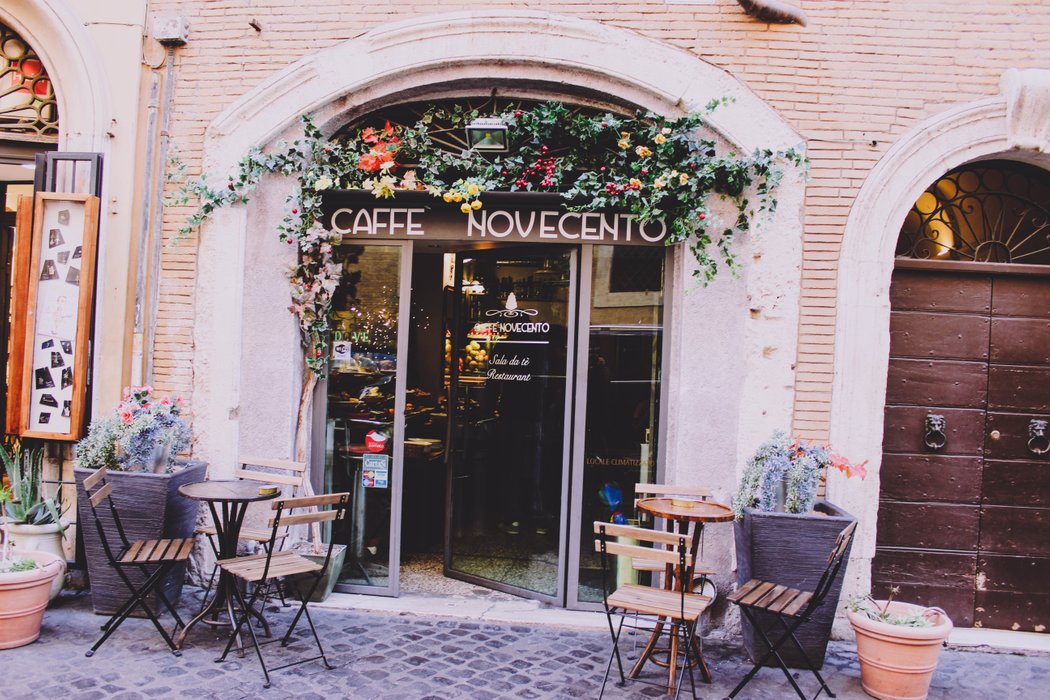 It's the only city that I can forgive all of it's faults and enjoy it because of them. When I heard about graffitti and dirt, I can honestly say I didn't see it. For example Paris and other cities are more dirty than Rome. I was so busy enjoying every wall, alley, statues, squares. It's just magical whether strolling through areas the Caesars strolled, or watching young Italians flirting in the piazzas in the evening. It's just the most beautiful city in the world.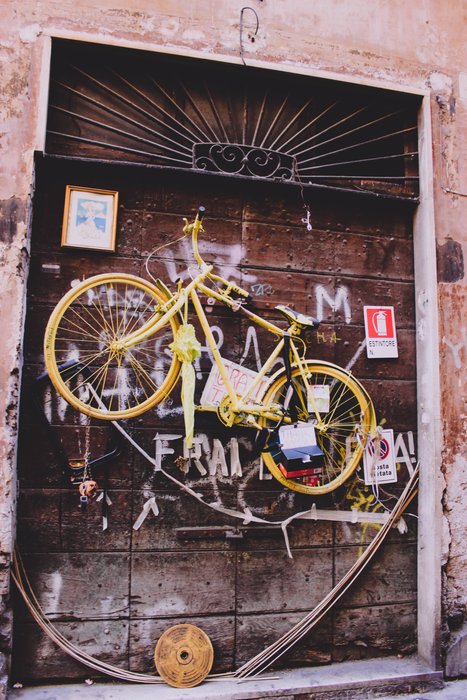 Be Italian
I tried to be like an Italian woman but it´s not easy because they are really temperamental... And God said: "Let there be sexy, passionate, irresitible, crazy woman that take no shit.. so he created Italian". :)))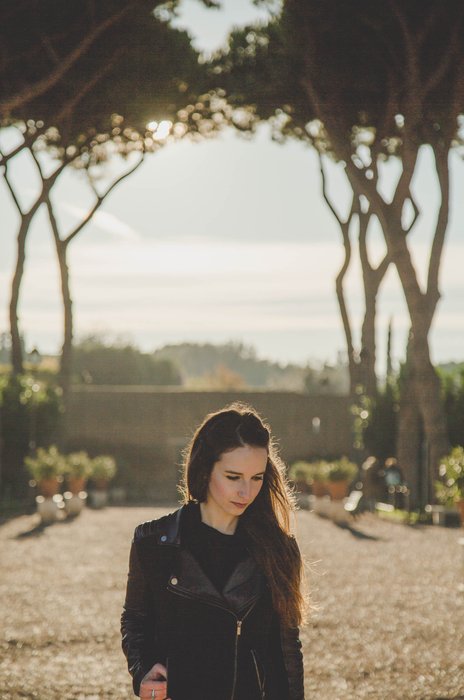 Markets
It´s also necessary to visit a local markets. Rome´s largest and most famous market called the Porta Portese Market is full of flowers, food, antique goods, clothing, pets and cheap souvenirs. I´ve also visited Pasticceria Barnerini for coffee and pastries - it´s one of the most famous cafes in Rome. It was first opened in 1925 and it´s really experience for cornetti lovers - Unfortunaly I don´t have a picture.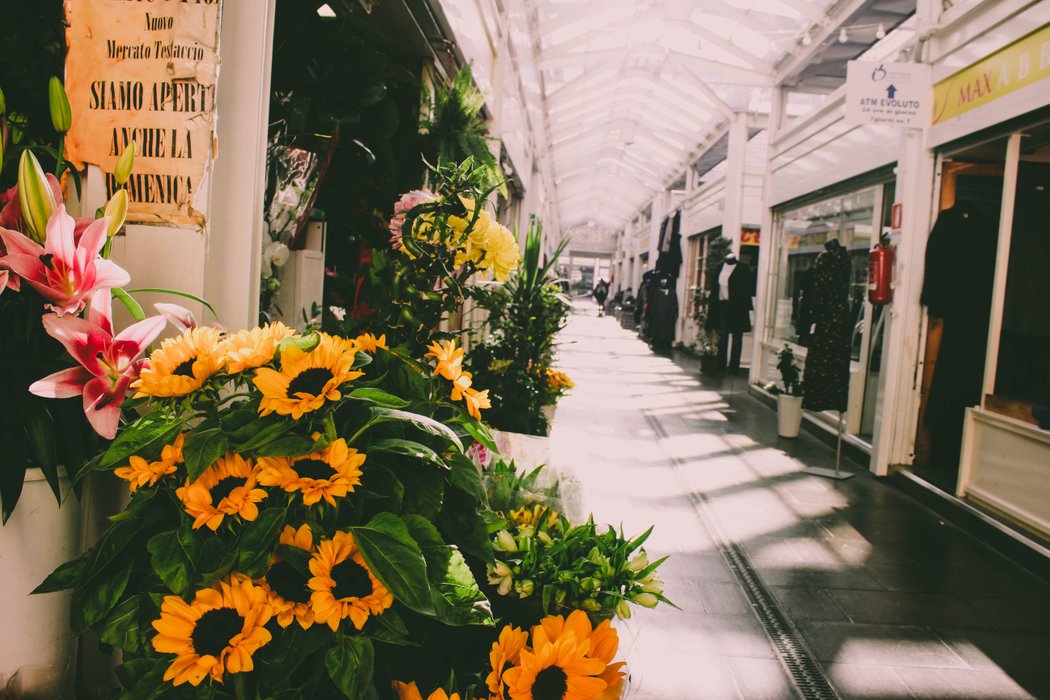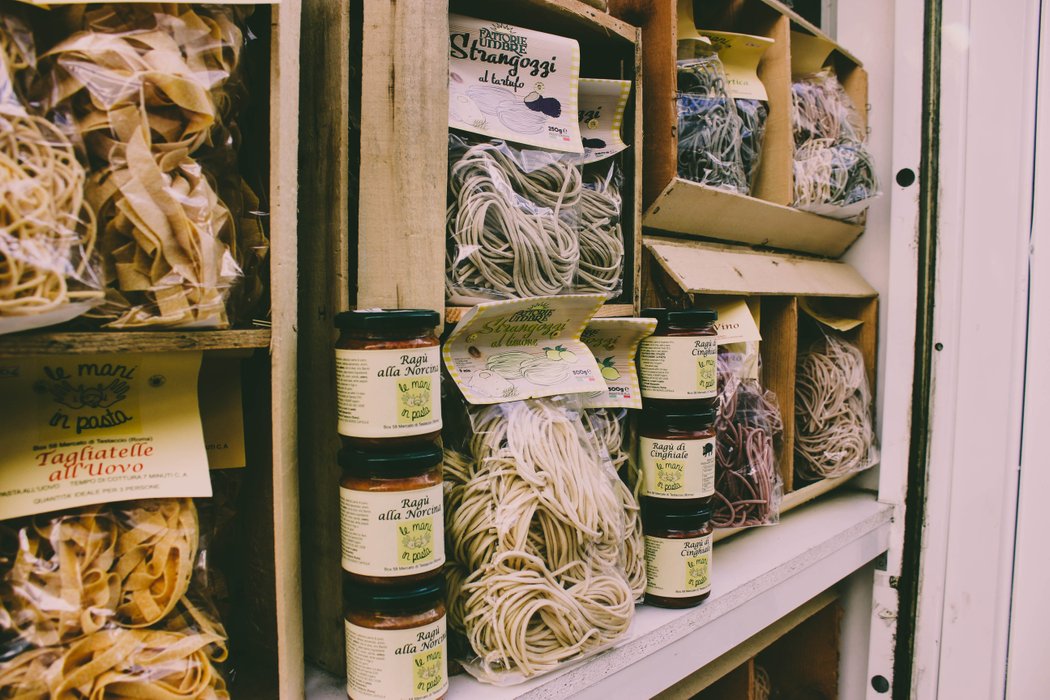 Did you also fall in love with Rome?
It´s simple. I love Rome because it´s Rome. There is something in Rome for every sense and I believe, you will find your favorite "something". Being surrounded by the greatest masterpieces, the tastes of delicious coffee and all the history makes me really happy.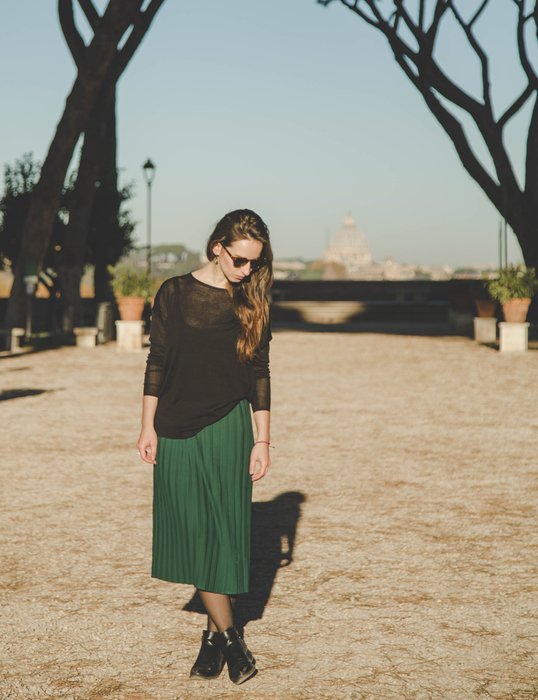 If you like my posts mostly about #travel and #life feel free to follow me, upvote me, resteem or leave a comment bellow. Sometimes It´s easy like #sunday morning. All #photos are mine - All rights reserved. Have a #sundaylife and Steem on!