Ufff, why should the Japanese names be so difficult to write and impossible to say? I would need 7 lives, like the cats, to know by heart a single one of these amazing places and markets I've visited there! Instead, I have to make a thorough investigation on them...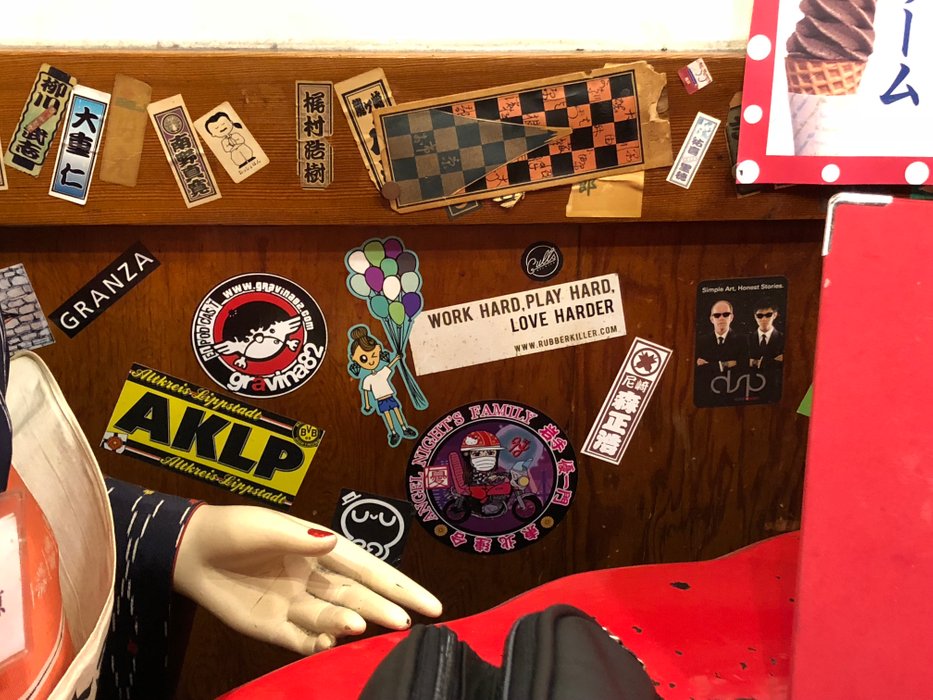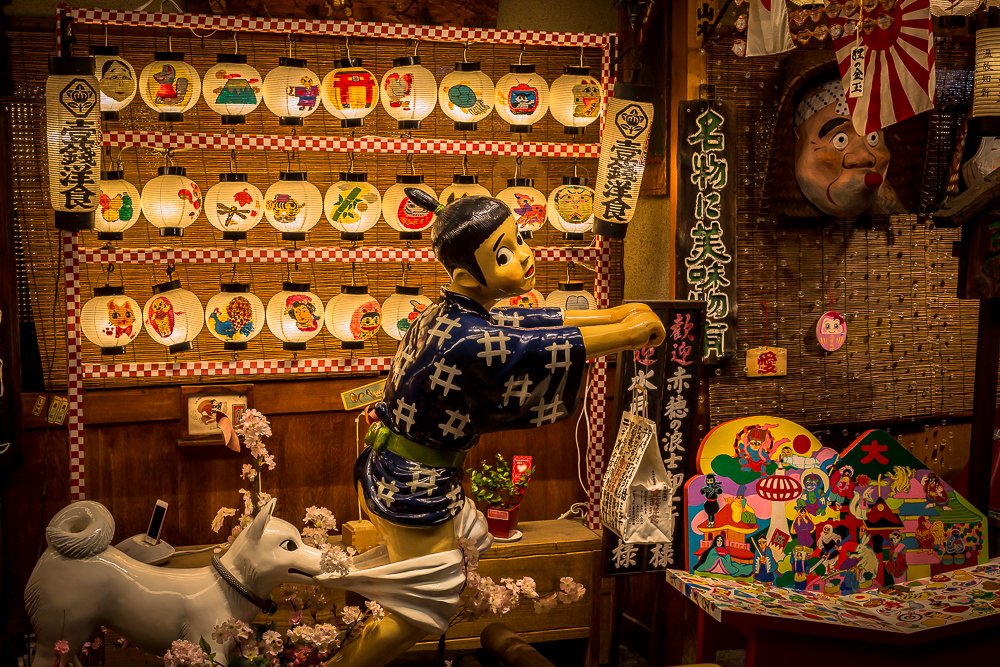 Here is my post today to the #MarketFriday, initiated by my dear Denise <3!
Since some of you were so intrigued about by my post yesterday on the Colourfulphotography Contest, by @photocontests and @juliank, my #MarketFriday today will be about the place where I've taken it :))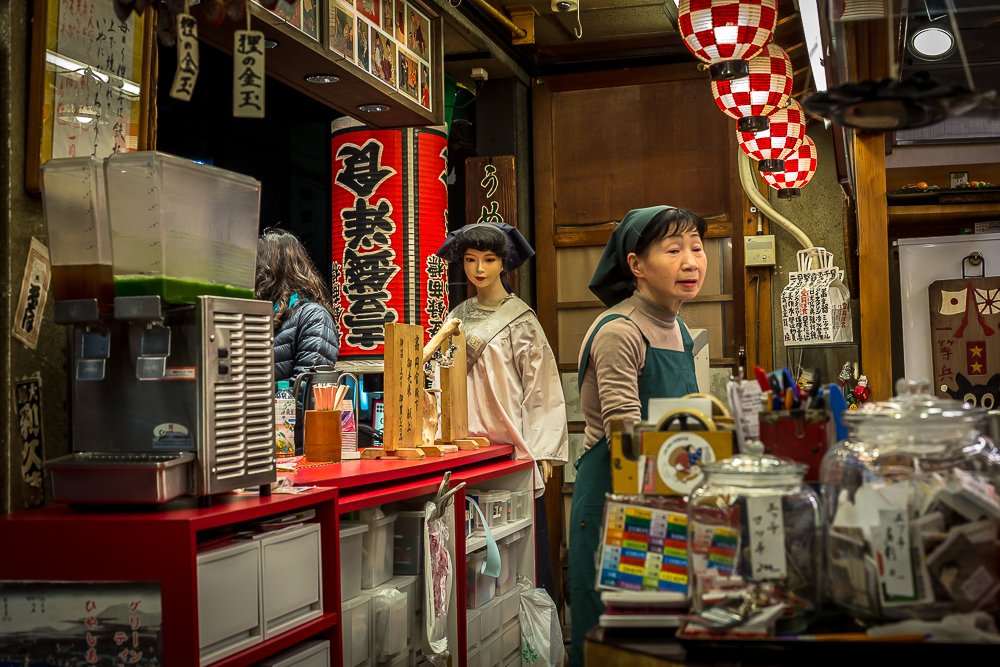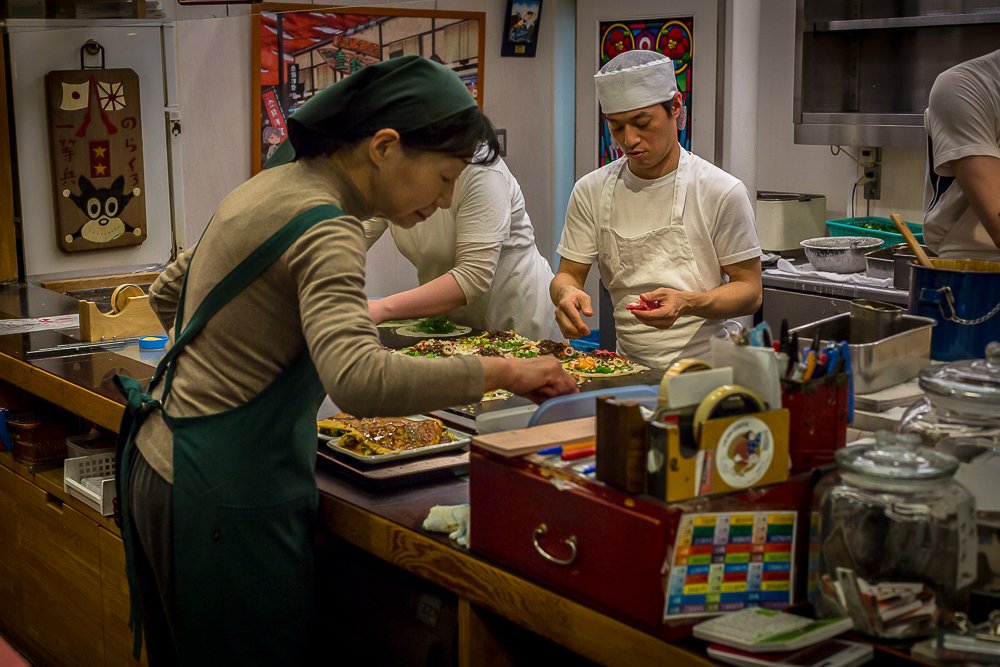 It's not a market, technically, but a restaurant! It's called Issen Yoshoku, located in Higashiyama-Ku, by the river, near the legendary Gion quarter, in Kyoto, Japan. It's "almost" a street restaurant since it's open to the street and the first thing you see (and smell!) is the wonderful and appealing food they cook on open-air!
You have to wait on a long queue to be seated, and while you wait, you start to have a closer look at the amazing and almost crazy decoration of the place! Soooo many details you find out it's impossible to notice them all!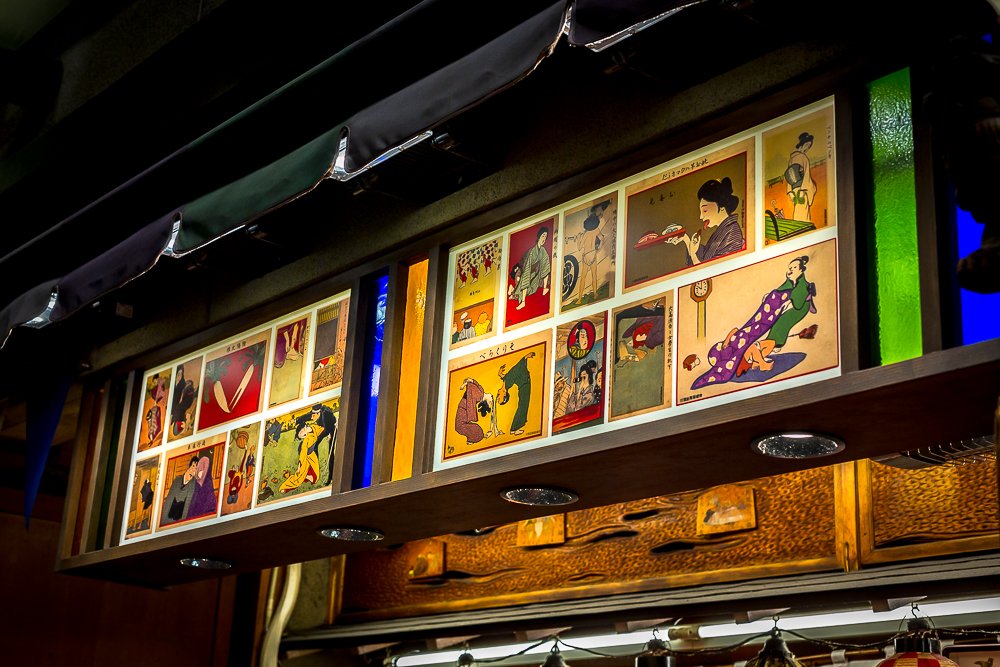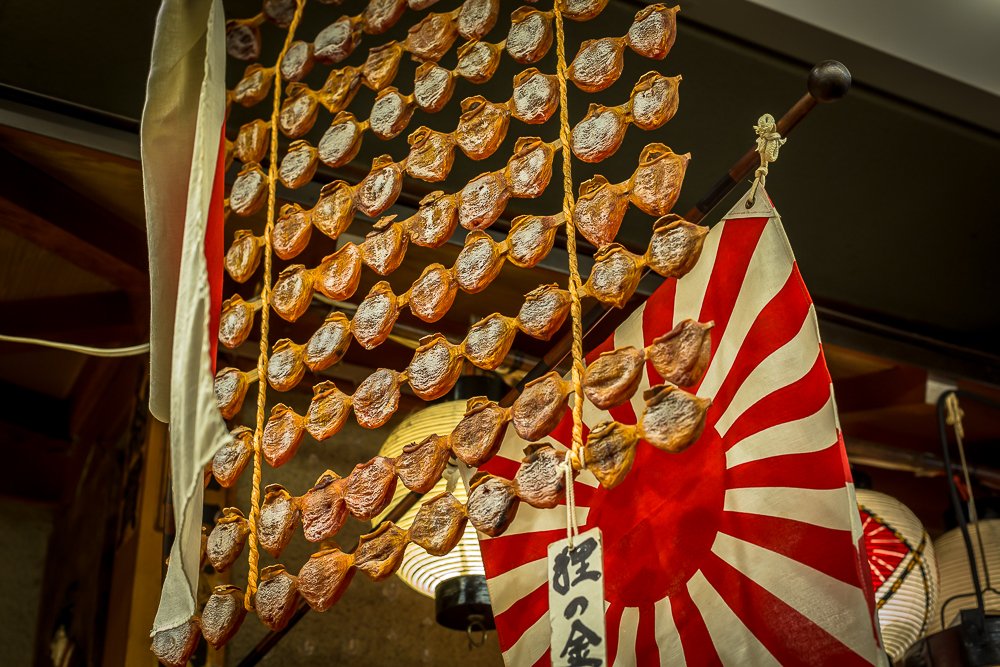 After a while waiting, sitting on a long bench so you won't get tired :)), you are headed to a table. But you are not alone, as all the tables have a special host to keep you company while you have your meal :))... a traditionally Japanese dressed mannequin!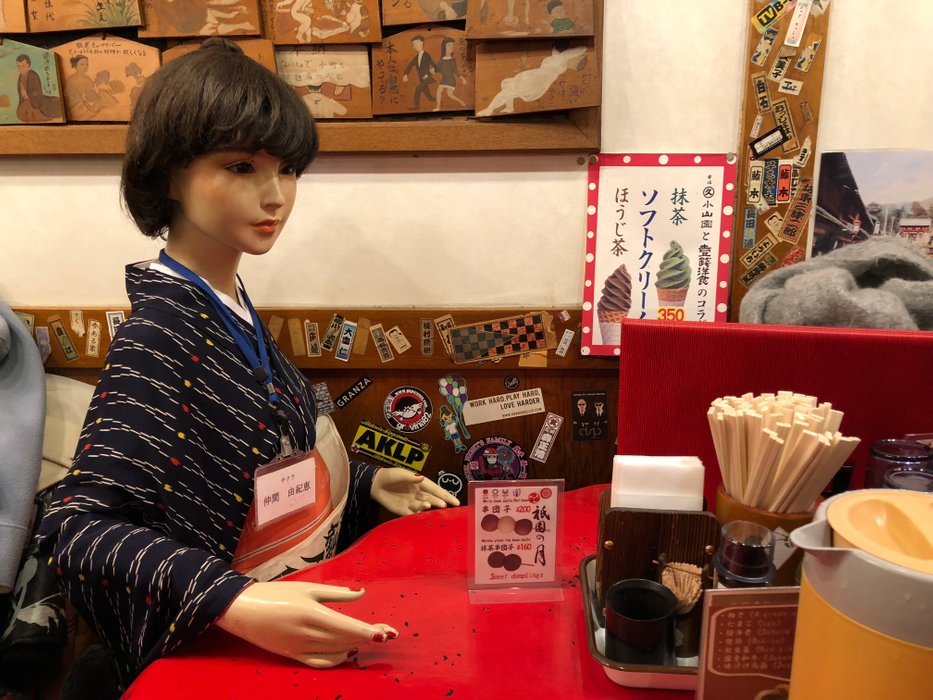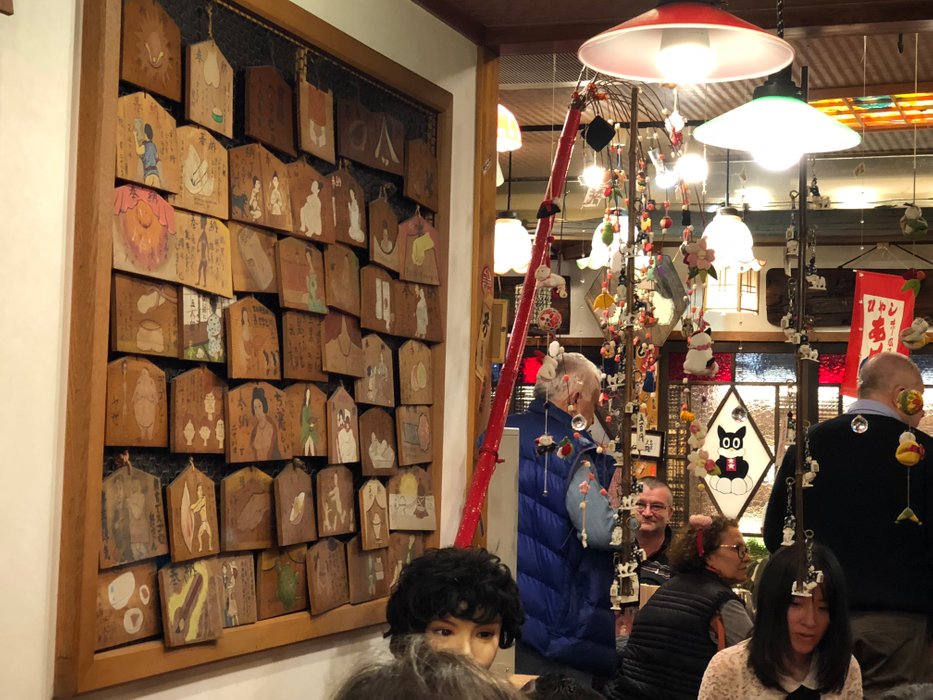 And then it comes the menu: it's a simple one, only one dish, a crispy thin Japanese sort of pancake stuffed with the ingredients you choose. Like they say, a deep-fried batter with some fresh and yummy ingredients as you like. Simple, efficient... and delicious, as you can see and I have confirmed after tasting it! Also like they say, the taste is out of this world! Just see, doesn't it look delicious (and vegetarian ok ;)?
Aw, and also a very important detail, the dishes are inexpensive (in Japan EVERYTHING is expensive!), which is good when you travel with your family, so I strongly recommend it!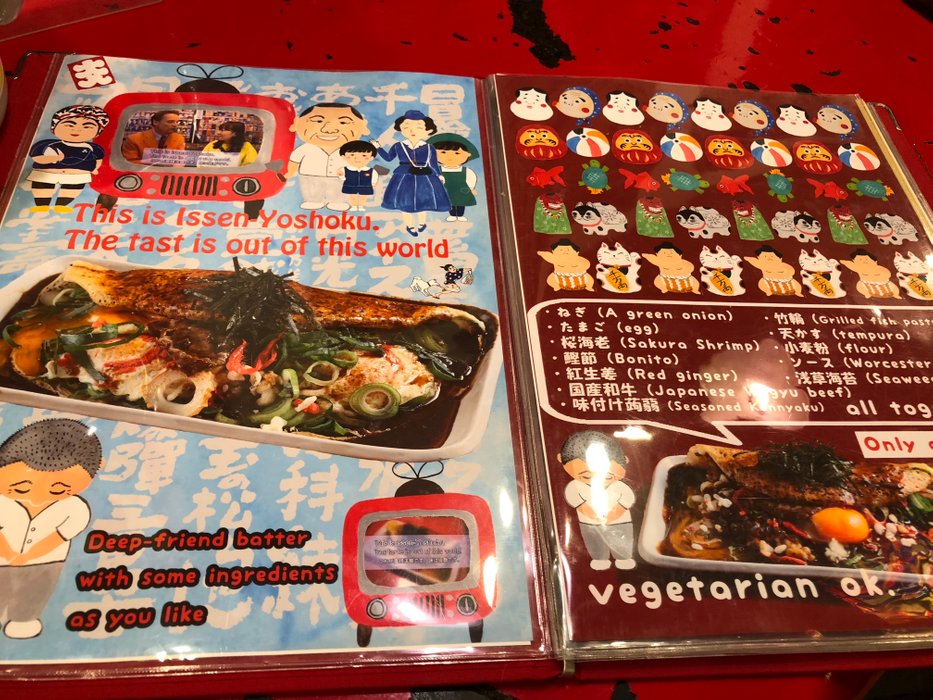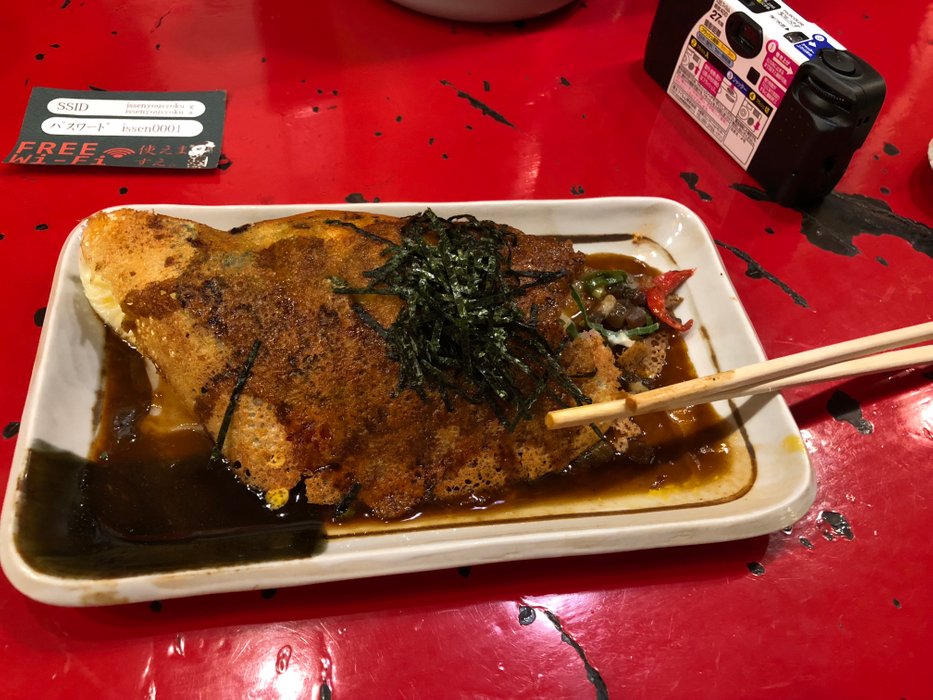 While we were waiting for the food (although the order was fastly delivered, it's a perfectly organized restaurant) we were enjoying the amazing details of the decoration. I could have stayed there for hours just trying to hold them all! So many and diverse interesting objects, so colorful! And it's like they were telling a story of their own about the place. Just have a look: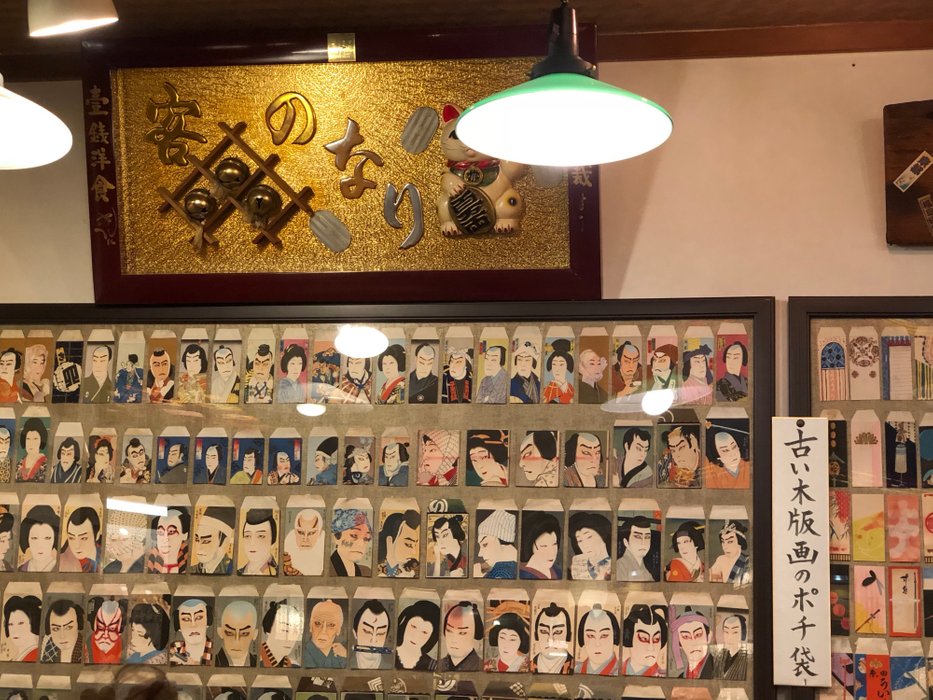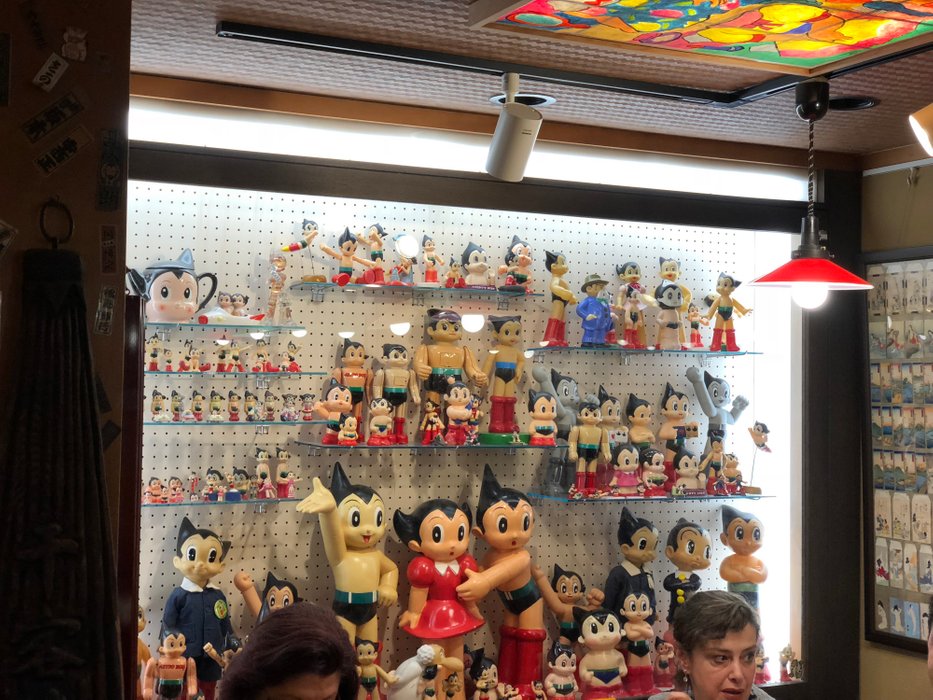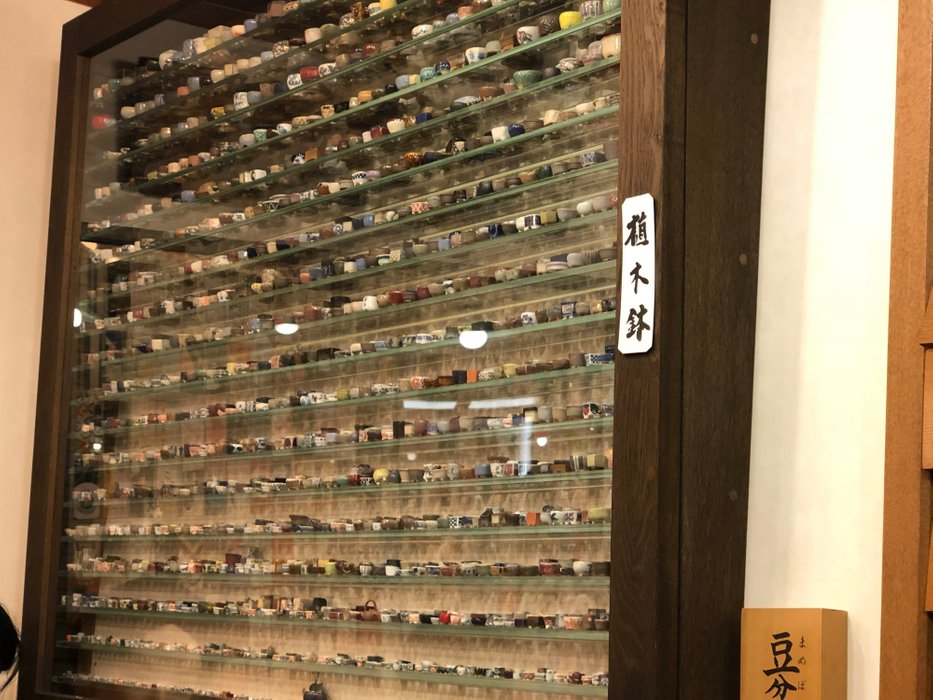 And then, already a clue about the photo yesterday. Are you seeing the ceiling? It was all covered by stain-glass illuminated windows painted somewhat like children drawings! They were amazing and also a bit surreal, mysterious and maybe a little frightening also! But so beautifully strange!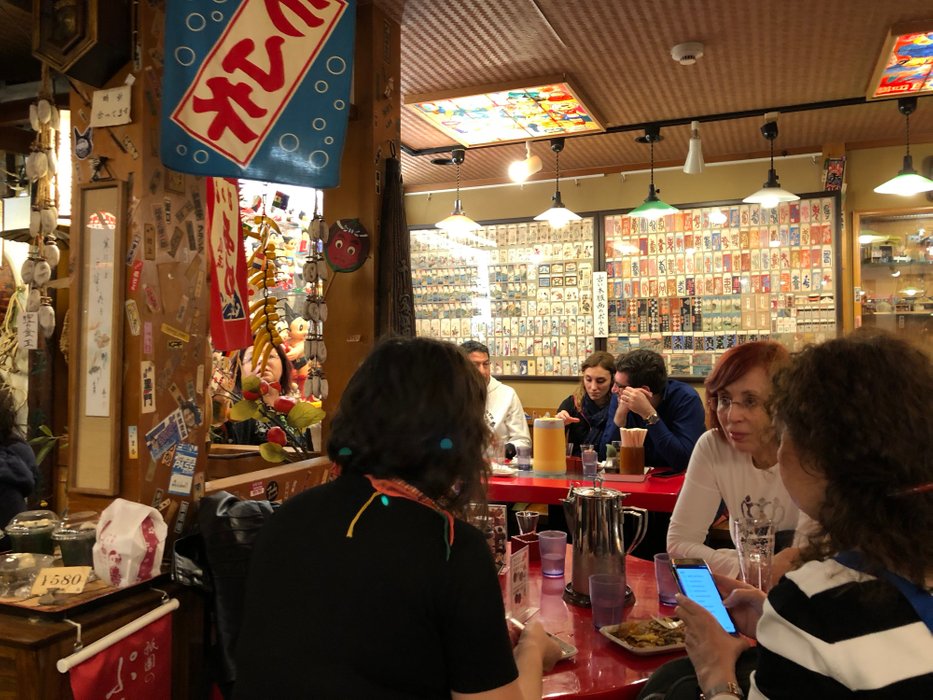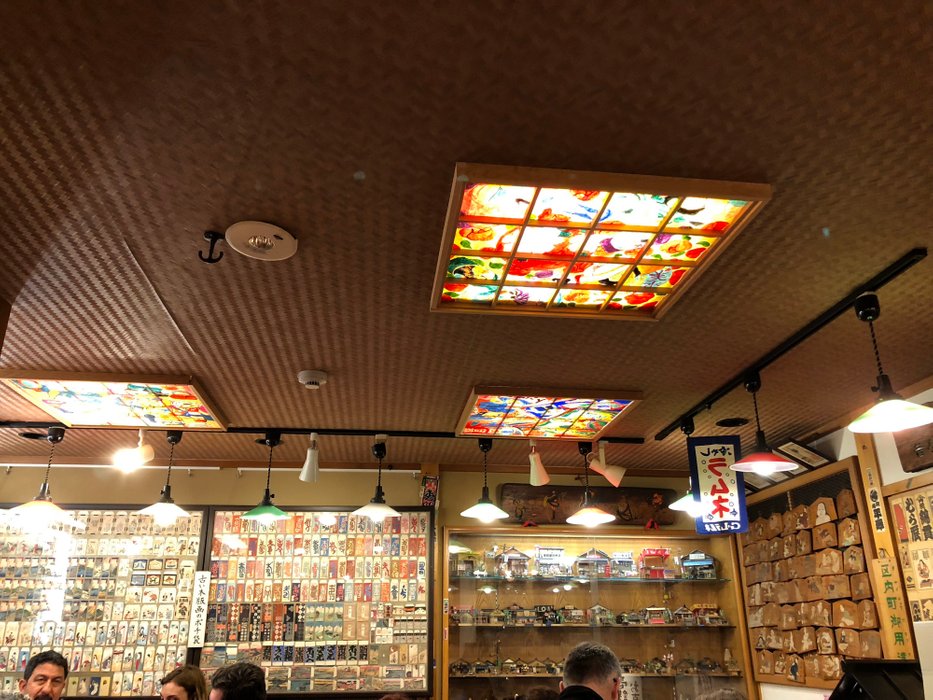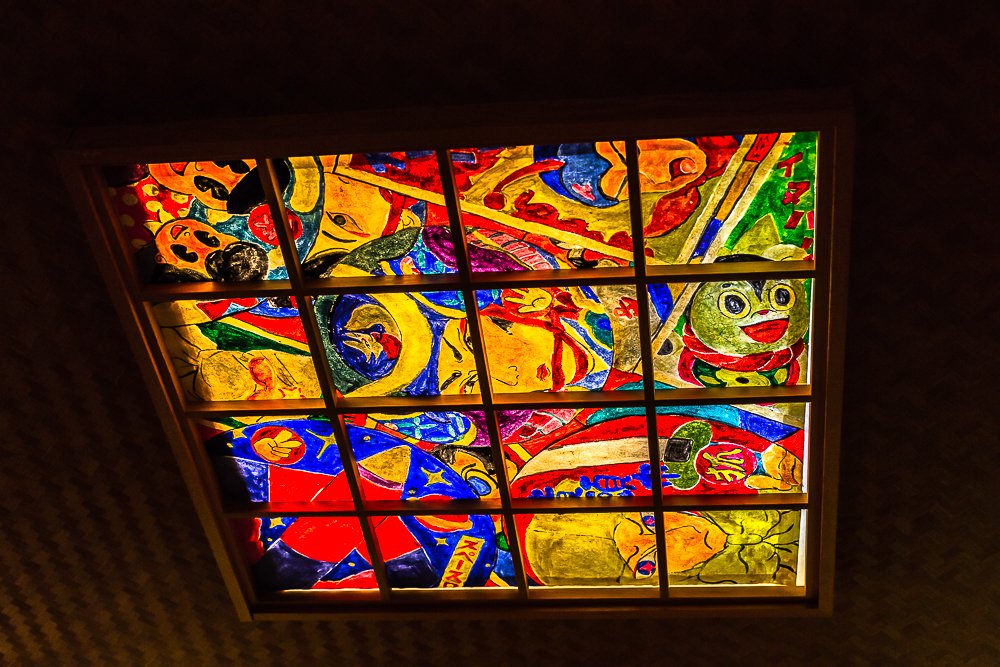 And, finally, a pic of my kids. They are not keen on being photographed, although I always try to capture the moments for future memories... Margarida closed her eyes while I clicked... But that's the only photo I was allowed to take :D!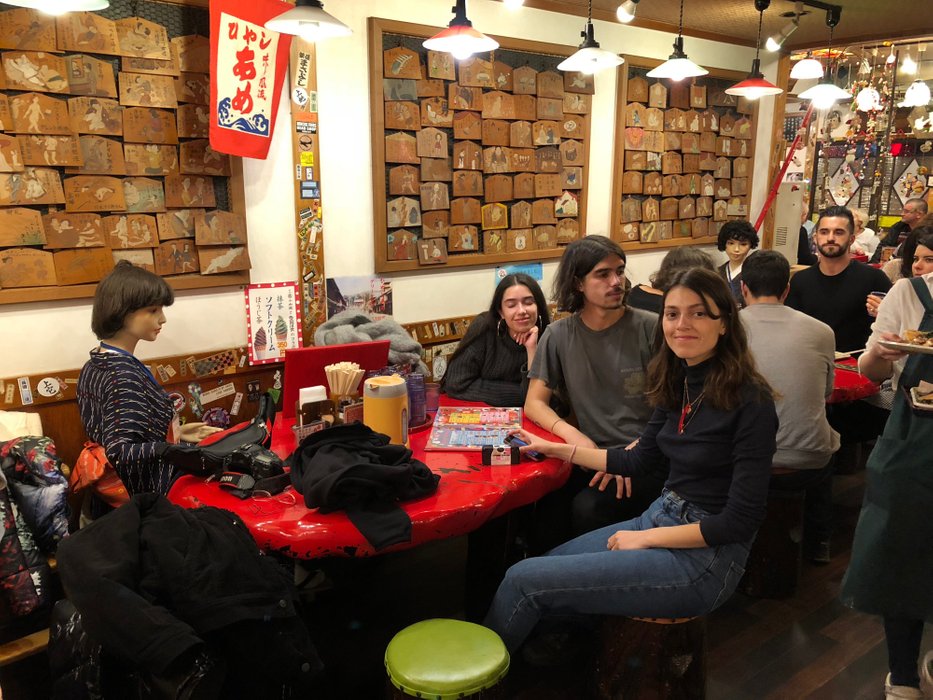 I hope you enjoyed the visit!
Thanks @dswigle, the sweet host of this wonderful challenge!
This is also my entry to the amazing Streetphotography by @photocontests and @juliank :)). Cheers to you too, my friend!
Have a great Friday!
Isabel
Hippiesoul @nolasco
www.isabelnolasco.com
Proud to be a member of The Steemians Directory
Photos taken by me (iPhone X and Canon 5DMkIII)
PS: I know how to put iPhone photos right! Finally!
Cheers to all!