Hi there, @erika, @photocircle and all Steemians!
Congrats on this new collaboration project, wishing you all the best success!
Read more about this contest here.
This is my entry to #StatueFriday. In East Timor is Friday already, so here it goes my post! I know I should enter a single photo, but I'm posting a couple more, to illustrate the text! I hope you don't mind!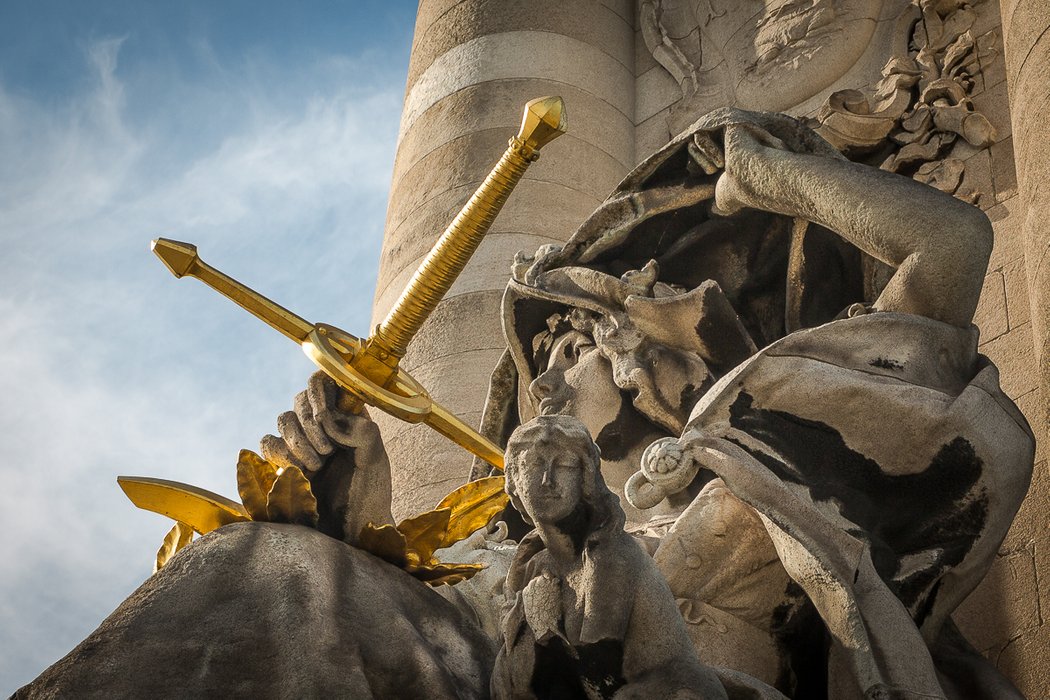 The statues of the Bridge Alexandre III, Paris. This bridge over the River Seine at the Invalides is the most beautiful bridge of Paris. It's sumptuous by its size and beautiful art. It was built for the International Exposition of 1900, and it leads to both the Grand Palais and the Petit Palais.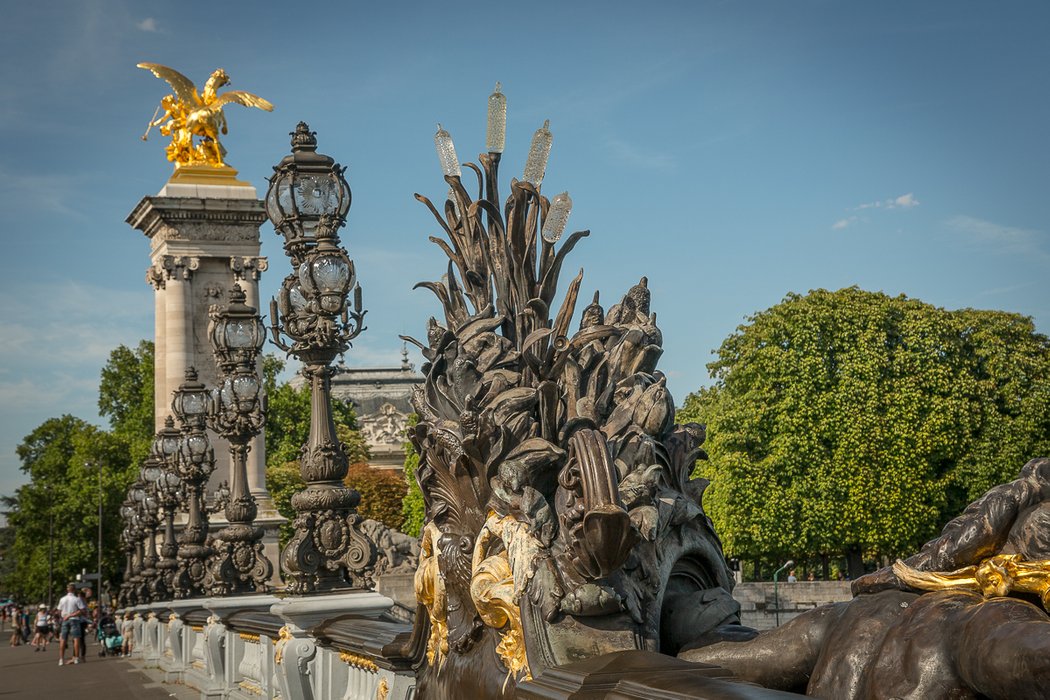 The bridge was named after the Russian Tsar Alexandre III to celebrate the Russian-French alliance signed a couple of years before. The bridge is decorated all along with amazing statues.
At the front of each pillar is a female statue, representing a time in French history. The pieces on the southern bank (the side of Les Invalides) are dedicated to the times of Louis XIV and the Renaissance.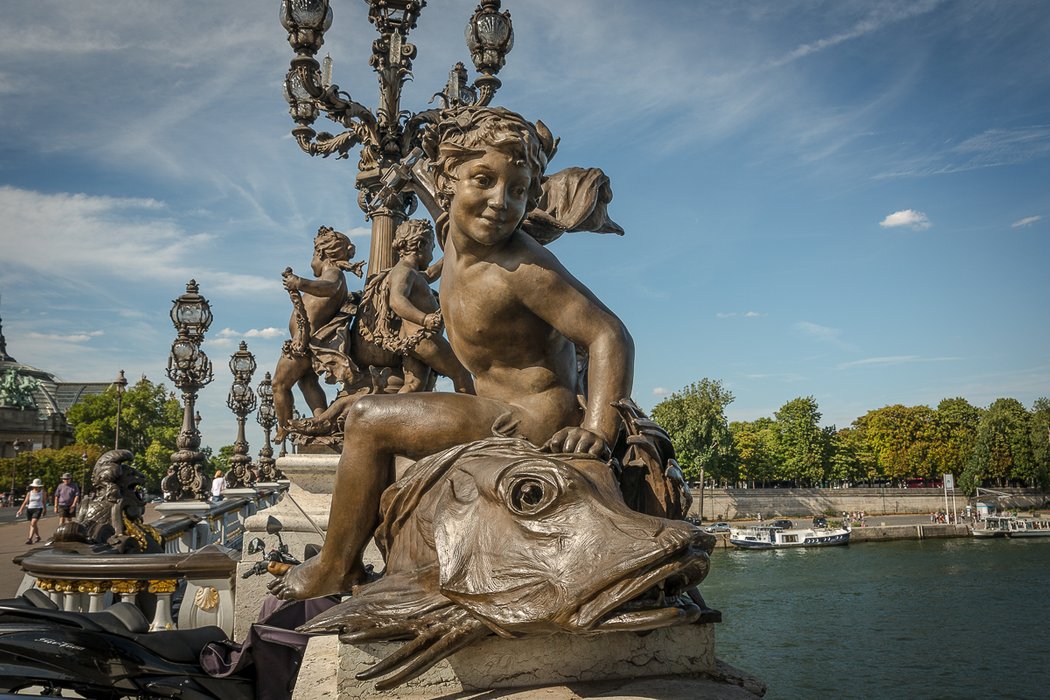 The northern pillars are dedicated to modern France and the times of Charlemagne. There are golden statues on top of the pillars. Each of the four pieces is made out of bronze covered with golden plates and consists of a lady and a horse with wings. These sculptures represent the arts, agriculture, commerce, and war.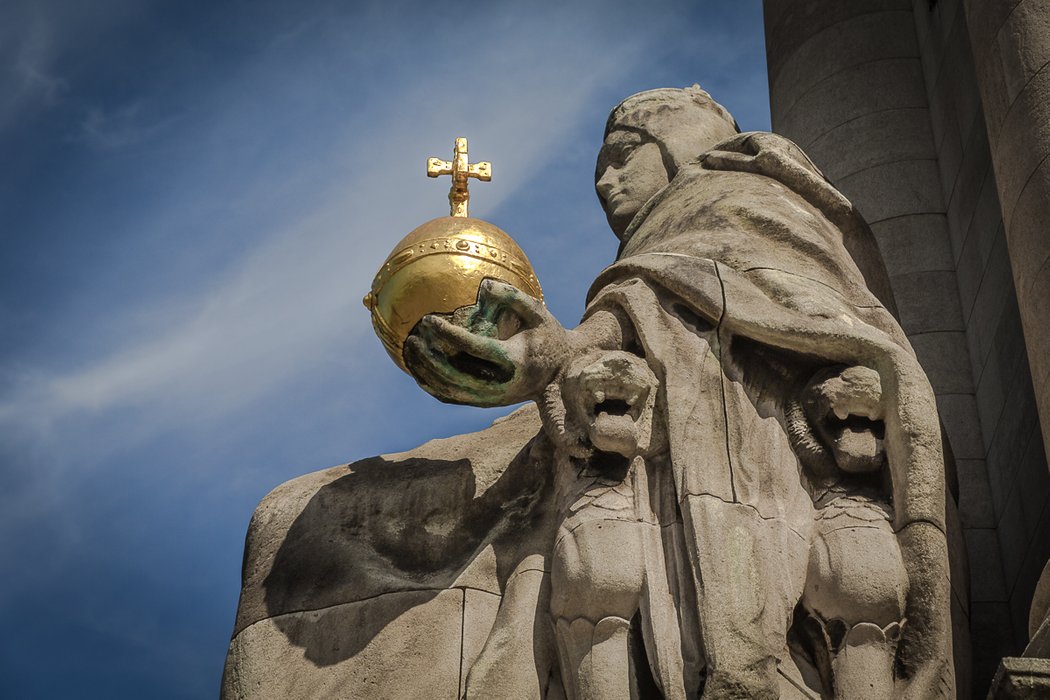 In the middle part of the bridge, there are two copper statues facing each side of the river. One is called the Nymphs of Seine in honor of the river Seine and the other is the Nymphs of the Neva, named after the river that runs through Saint Petersburg, in Russia.
It's one of the most beautiful bridges I've seen so far!
This is also my entry to the #swmchallenge by the amazing @travelfeed :))
Thanks to all!
Steem on :)!
Isabel Nolasco
@nolasco
HippieSoul
Proud to be a member of The Steemians Directory