Hey friends, lets talk about the weekends here in Cuenca. Have you ever been? I love Ecuador, and was waiting for Covid to end to return, but.... that's not happening any time soon.
It doesn't matter where you live, Saturday is the day you get to see everybody out and about. And that's true in Cuenca!
Just because you might be retiring cheap doesn't mean you have to spend your days doing nothing by yourself. Even though I still love being a hermit.
It's Saturday so I'm up at 9am, grabbing some breakfast because I'm going to meet my roommate Gary at the local farmers market.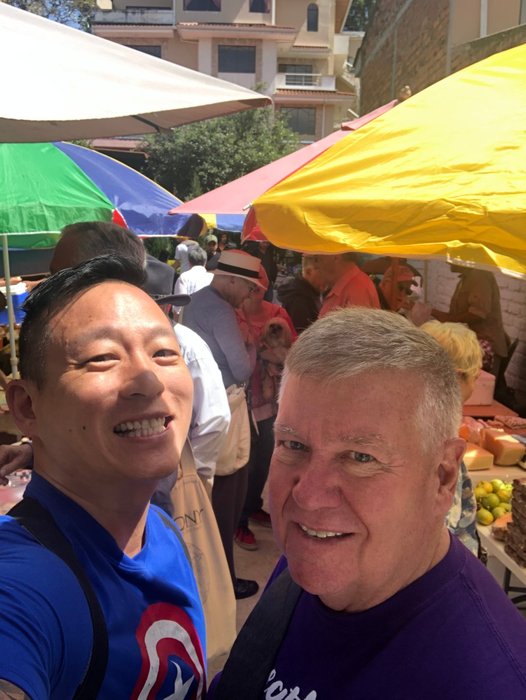 He's already been been gone for a few hours because he's got a band that he practices with at 8am. I know, 8am!!!!! On Saturday! Yeah he's crazy!
Our plan is to meet up at the local expat market for 1030am. f you're an expat looking for Southern Biscuits, or Aussie pies, this is the place to go.
After having a huge lunch, I stumble into a poker game at the restaurant.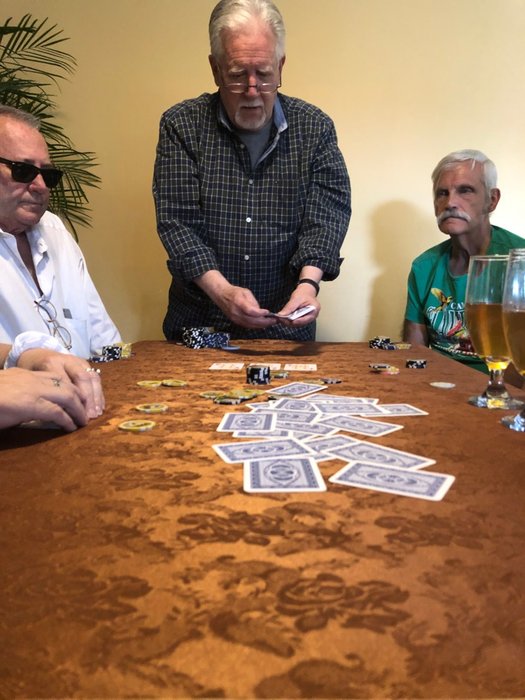 These guy have had this game going on for 4 years now!
After a few hours of poker….which I lost….soooo sad…stupid hustlers!
I met up with Gary again for dinner at a pop up roast beef event.
Unfortunately it wasn't great. Beef in Cuenca is stringy AND tough!
The crowd is mostly expats here. In Cuenca this which means I'm one of the few people that isn't over 60.
(If you're over 60, it's really easy to meet new friends in Cuenca!)
After dinner, I meet up with another friend to check out what the local bars look like here.
We head down to Calle Llarga, the local area for food and drinks.
The first bar we went to was closed for a private event.
The second bar we went to was a crazy black metal bar!
This is the only place I've seen a fight happen in Cuenca.
If you want to see the fight and the whole YouTube version of this blog, check out the link here …… YOUTUBE
We escaped from there quickly, and headed to find another place to drink.
We skipped a couple of salsa clubs. I hate Salsa, and also here in Cuenca they charge a cover to get in. Usually cover is from $2-$4 (US).
Finally we settle down at a cool bar called Bomba which overlooks the river and has some great features including a real fire pit.
This is a full on, bonfire on beach kind of pit!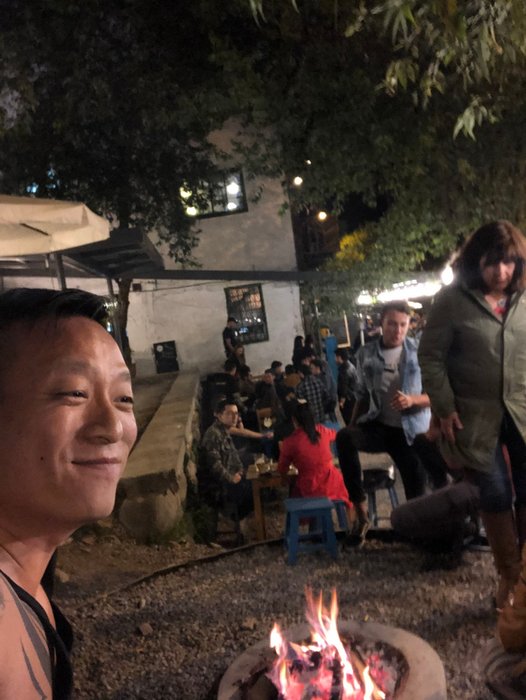 So much fun!
I called a cab at 2am with the EasyTaxi app ($1.50 for the cab).
Cuenca, even though it's a sleepy small town, is still a fun place to get your groove on! And personally I learned a new Ecuadorian word on Sunday called chuchaqui, which means hangover!