South Korea is a country that I've always wanted to visit. I've planned to go to South Korea many times with my friends but always ended up not being able to go because we couldn't coordinate our schedules. So, I decided to be brave and go explore Korea alone. However, one thing worried me before arriving in South Korea - the Immigration Department. I heard many Thai people have had their visa applications rejected and had to go back to Thailand. So I was praying everything would be OK.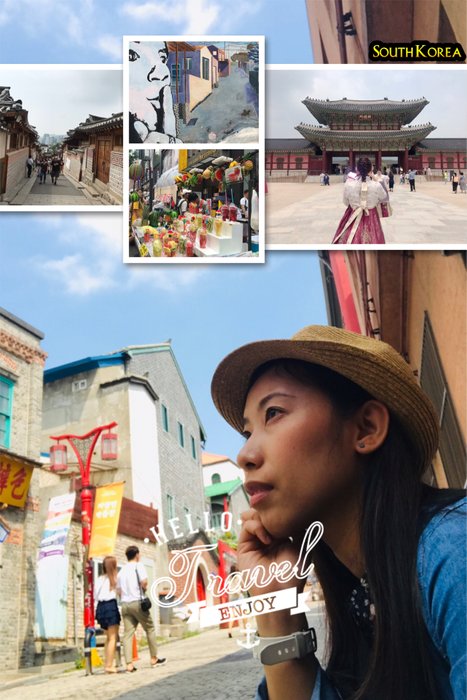 I departed from Kansai Airport in Osaka, Japan to Inchon airport in Seoul, South Korea on Jeju air. Jeju is a budjet airline and has about 3 direct flights per day, and it's quite cheap. I was able to get my round tripticket for about 170 dollars US, which included 15 kilograms of luggage but no meal.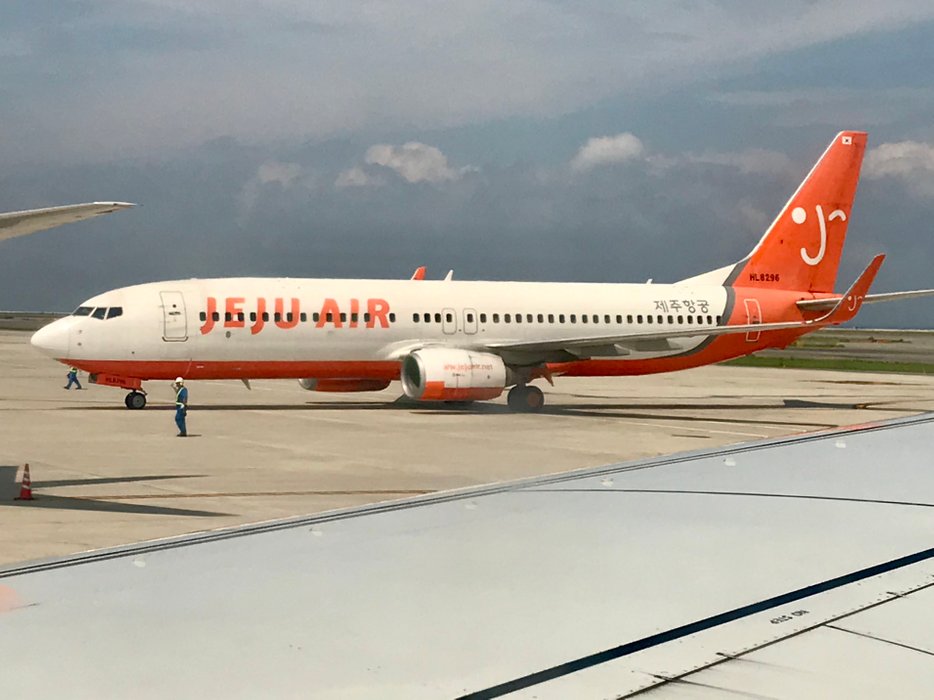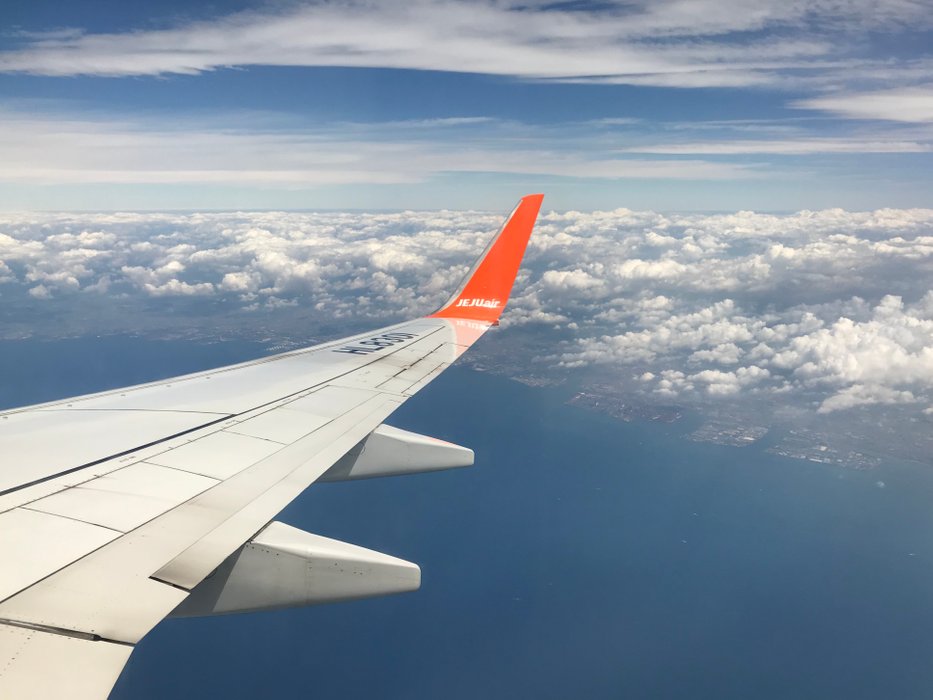 I arrived in Seoul in just 1 and a half hours and passed through immigration without any problems. Lucky!!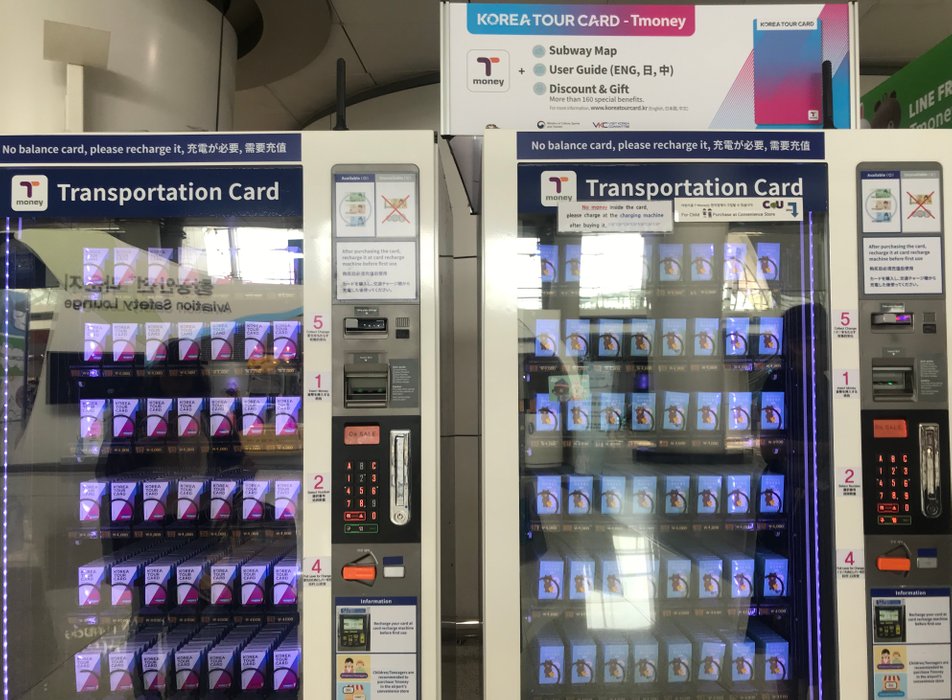 Your trip will be easy if you have a T Money card. It is a rechargeable card to pay for transportation and convenience stores in South Korea. It will help make your trip comfortable. You can purchase T Money at machines in front of the station. The price is 4,000 won or 4 Dollars US. I charged mine up with 20,000 won for my 3 day trip. I'm ready to explore Seoul. Are you?
## Bukchon Hanok Village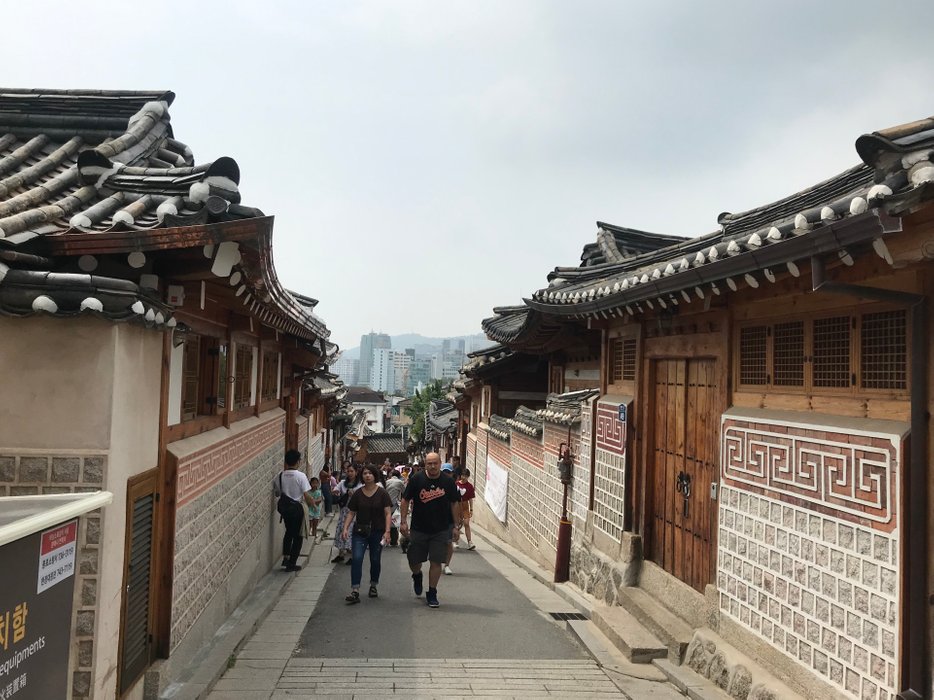 This is a traditional Korean village which it has a long history, and a popular sightseeing spot for tourists. You can read more at the below link.
https://steemit.com/tripsteem/@noopu/tt20190728t134257933z
## Gyeongbokgung Palace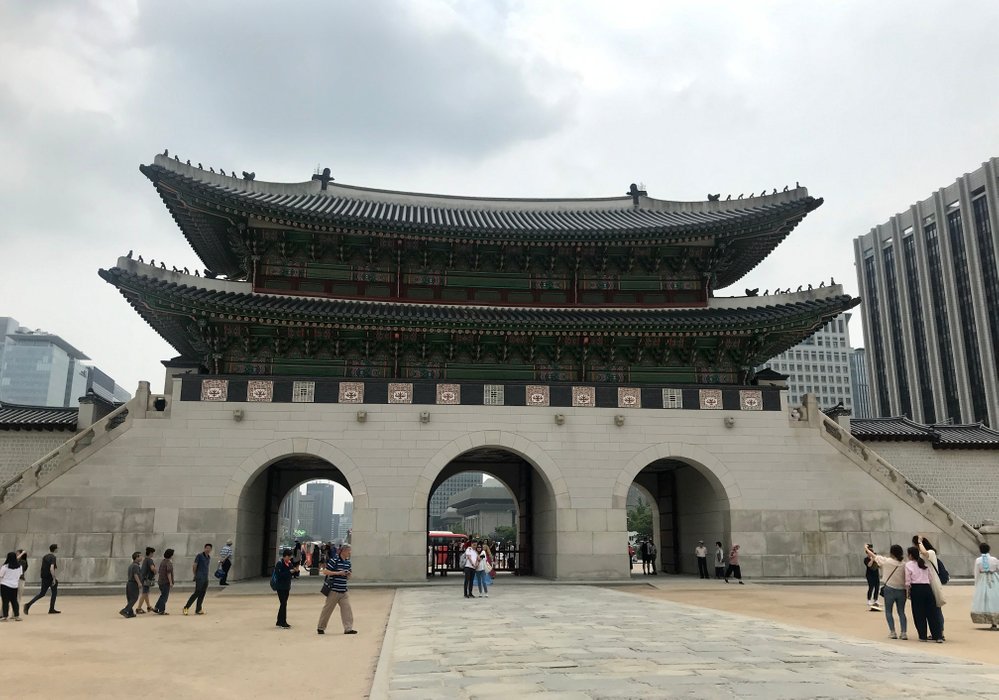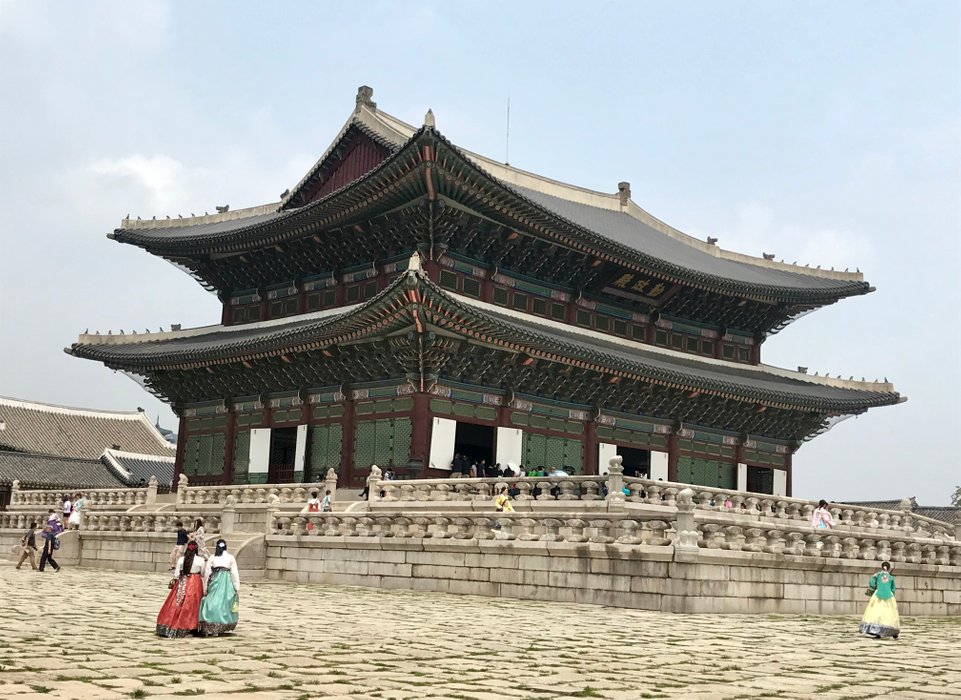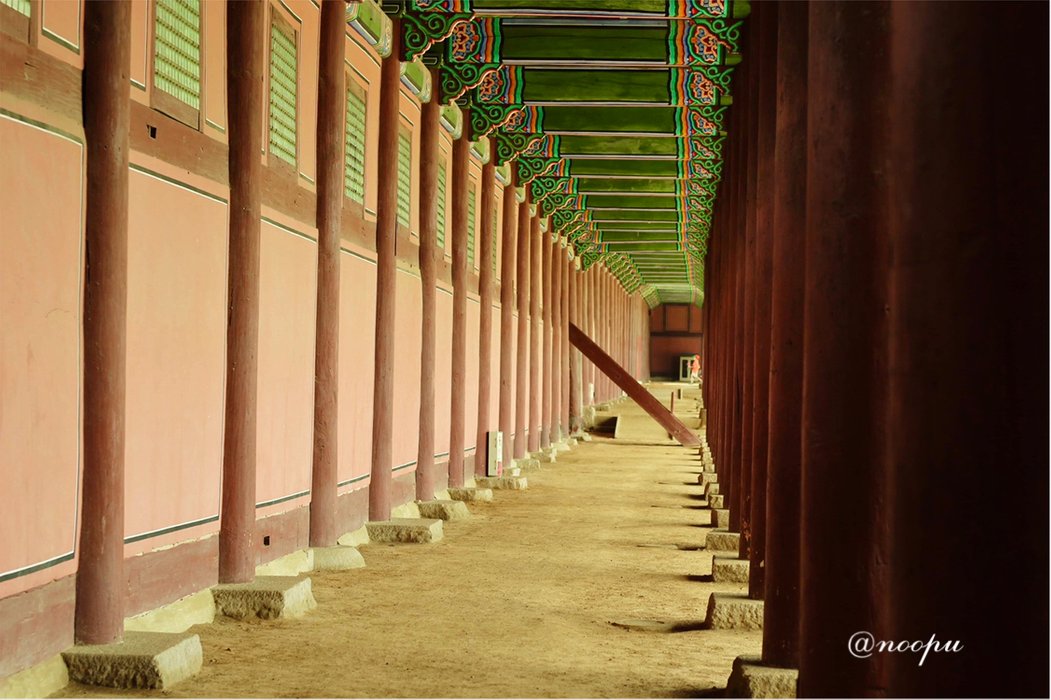 Gyeongbokgung Palace or Gyeongbok Palace was built in 1395 by the first royal Joseon Dynasty. It is the main palace of the Joseon Dynasty and it is located in the capital of Soeul, then known as Hanyang. It is the largest of 5 grand places. Strolling around the grand palace you can watch the the changing of the royal guard ceremony. It takes place twice a day in front of Gwanghwamun, the main gate of Gyeongbokgung at 10 a.m. and 2 p.m. (except on Tuesdays). You can see it at my video link below.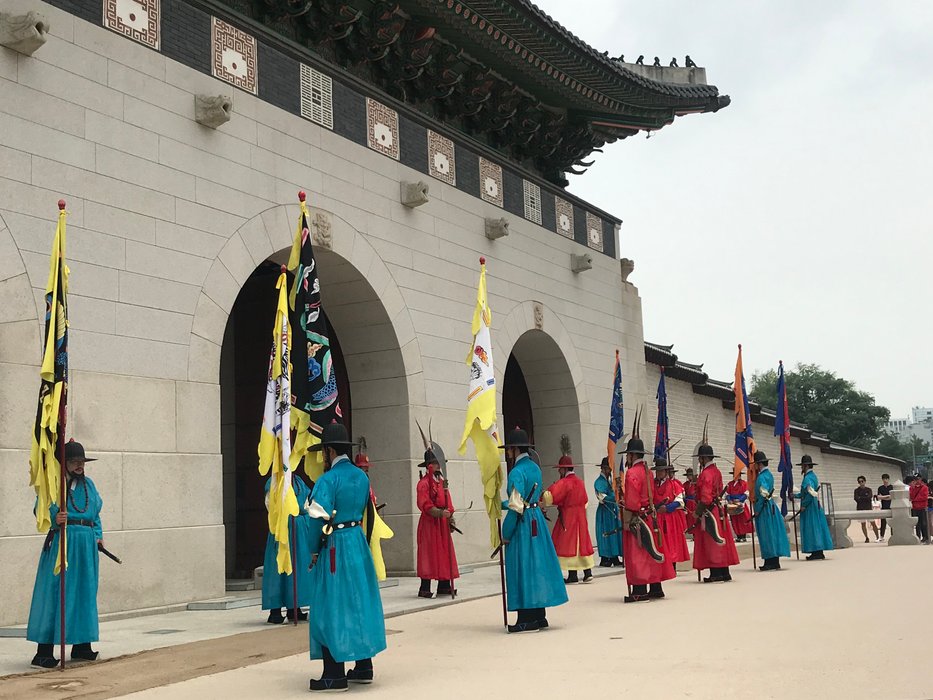 https://steemit.com/dtube/@noopu/ujdg0ukuxar
## Myeongdong Shopping Street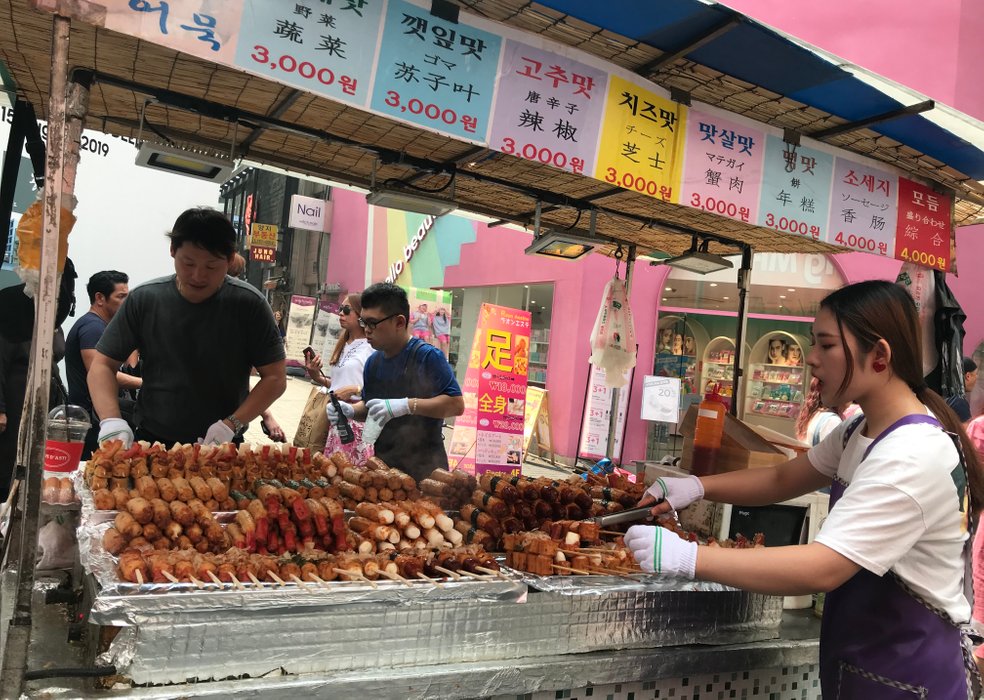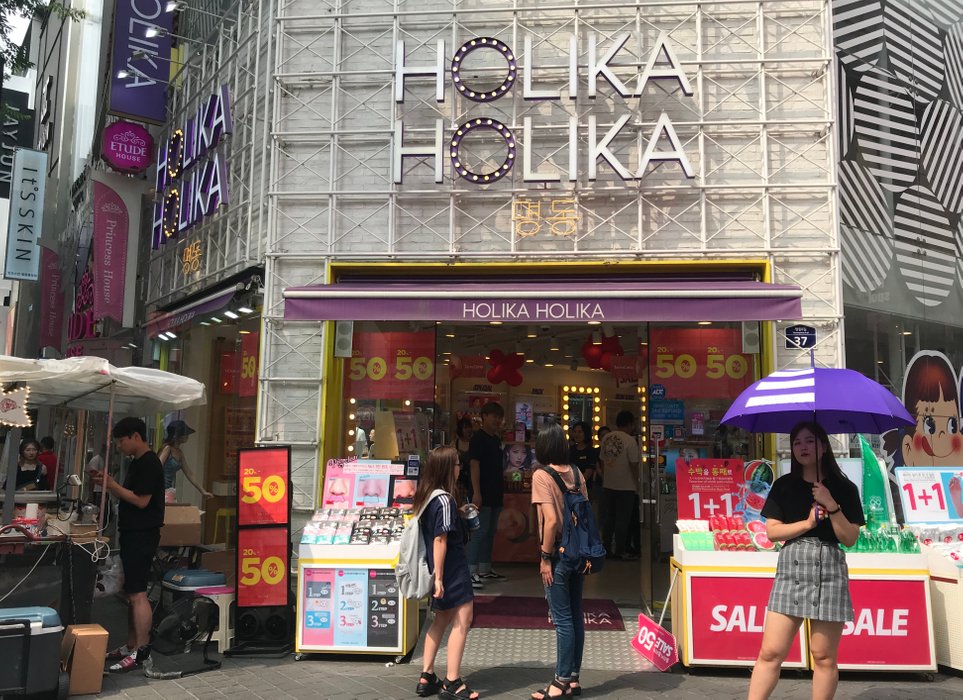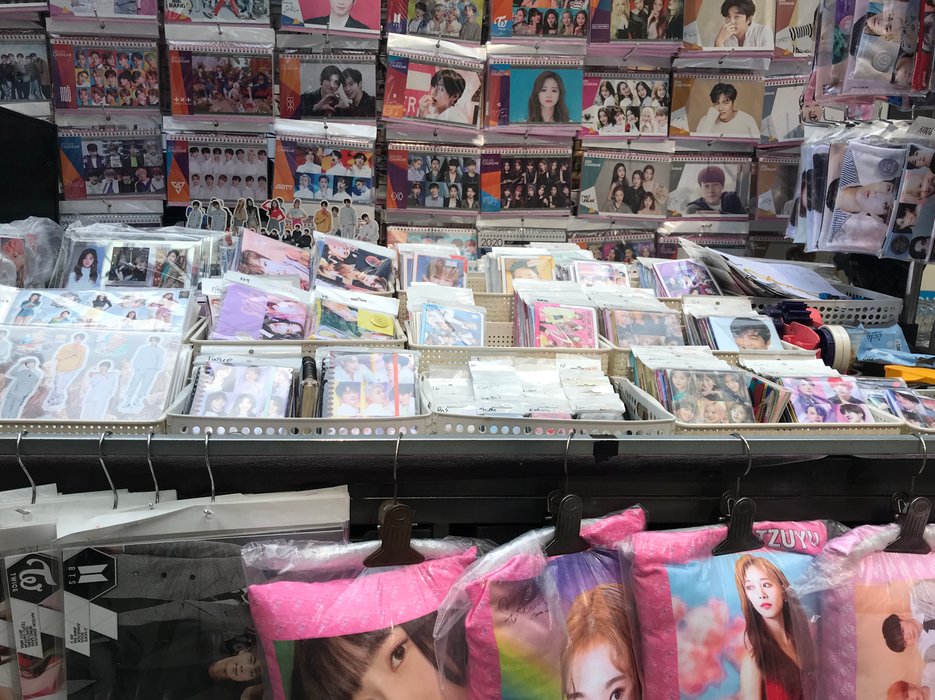 This is a famous shopping center in Seoul, well-known amongst tourist. There is a big shopping area that has various restaurants, street foods, cosmetics, etc. There are two main streets starting at Myeong-dong Subway Station and Lotte Department Store at Euljiro. If you like shopping, I think you will have fun here. Goods are cheap, especially cosmetics. Same brands but different branches, and the prices and promotions are also different.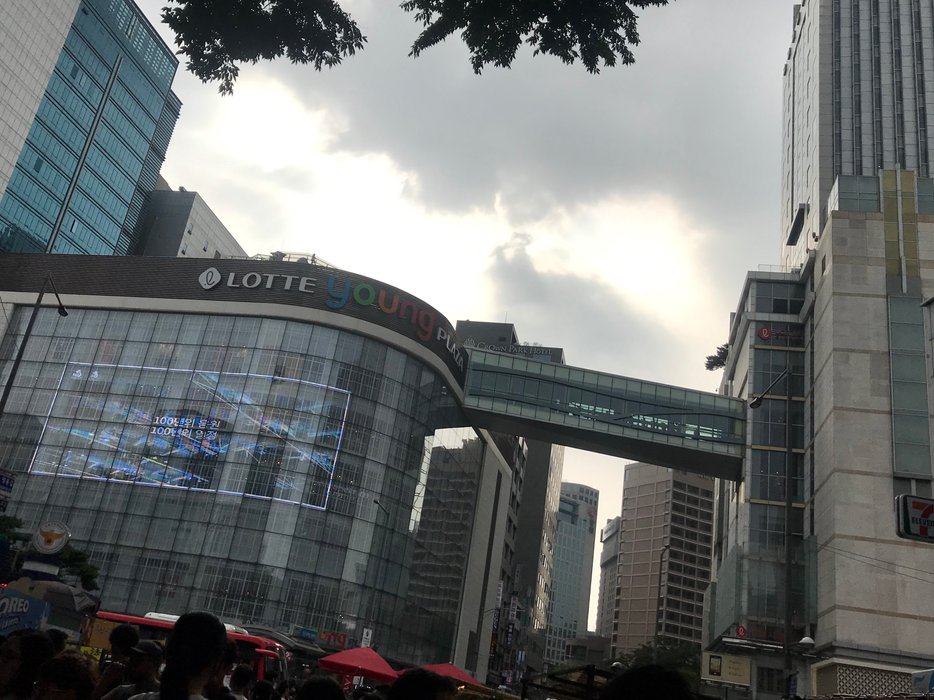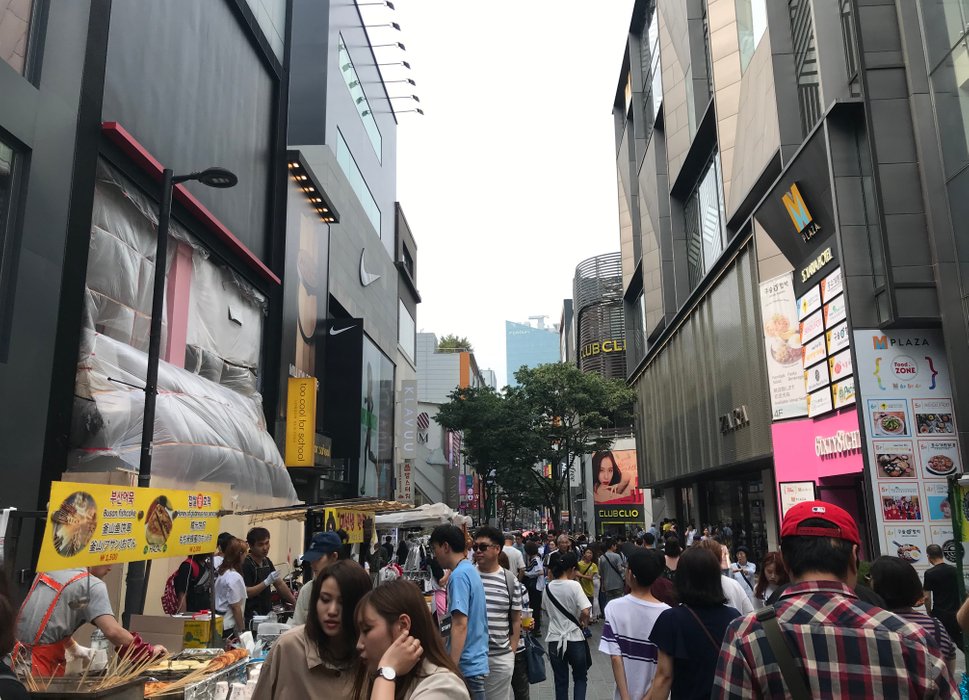 ## Ihwa-dong Mural Village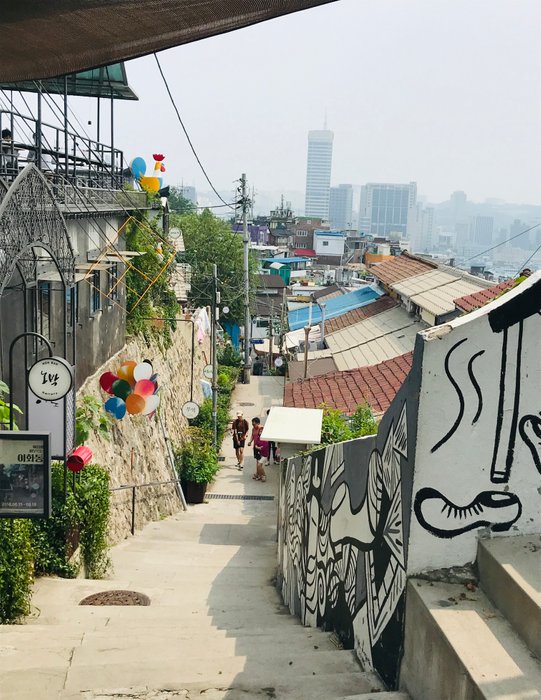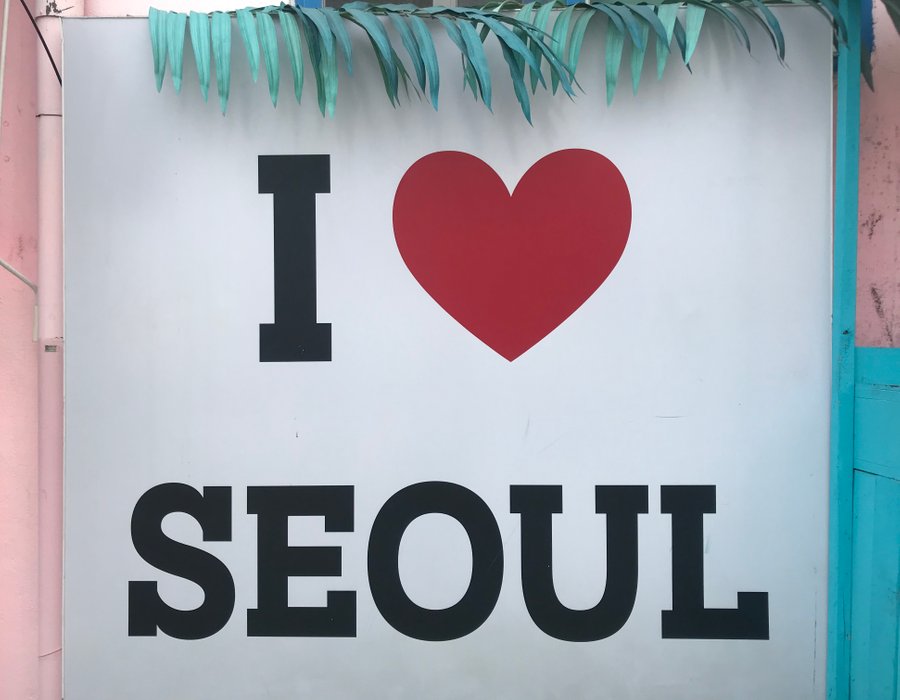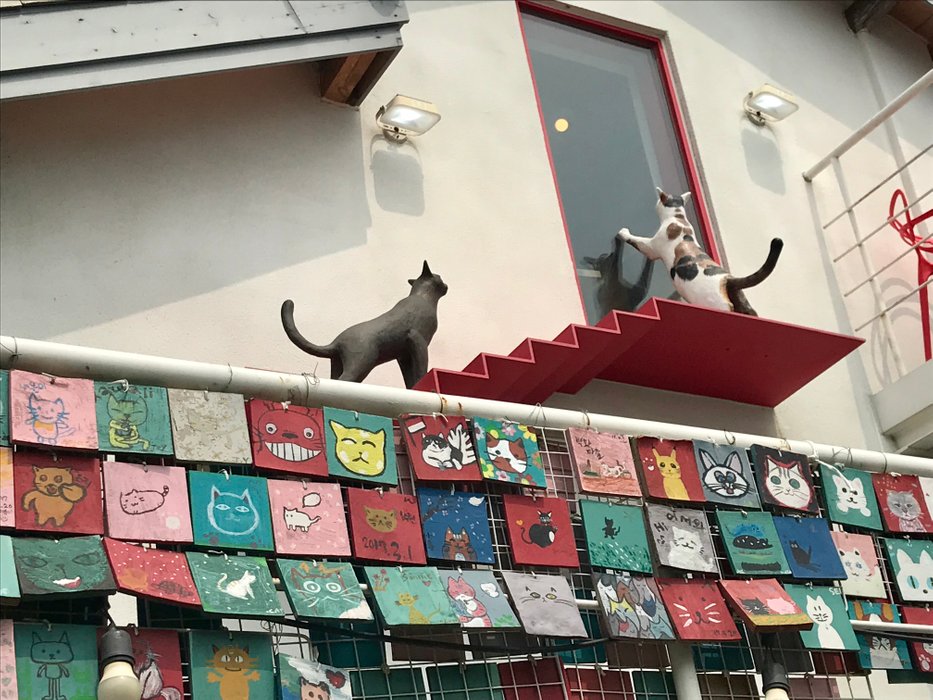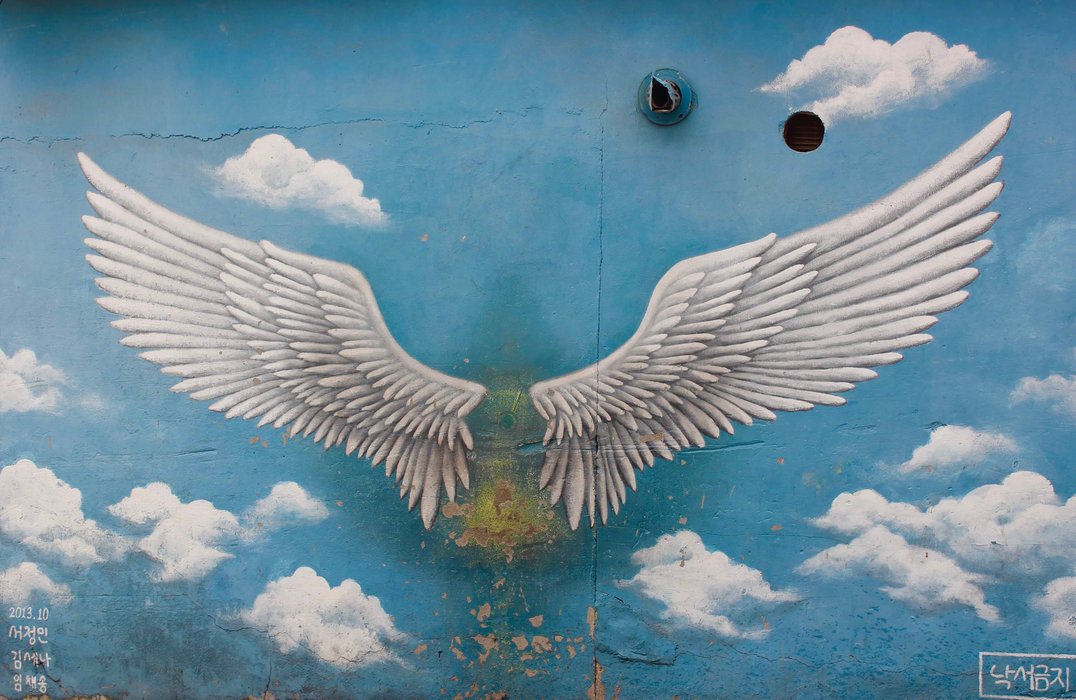 Ihwa-dong mural village is located on the hill near Naksan Park. In 2006, there were 60 artists who participated in the Naksan Public Art project, painting the walls and streets of the artwork area, including cafes and houses too.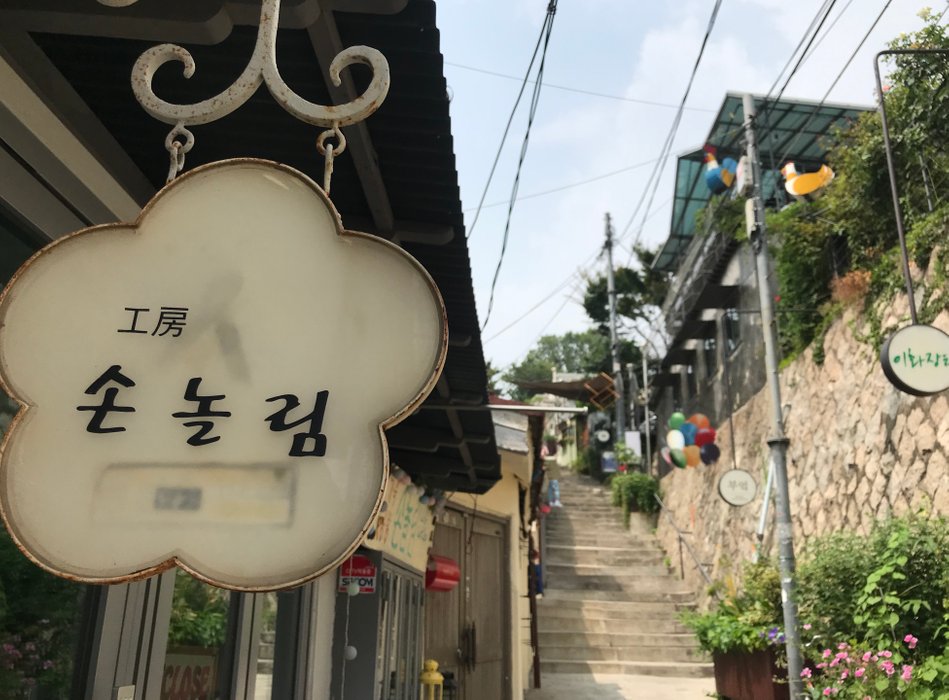 Some spots have been used in scenes in Korean TV series.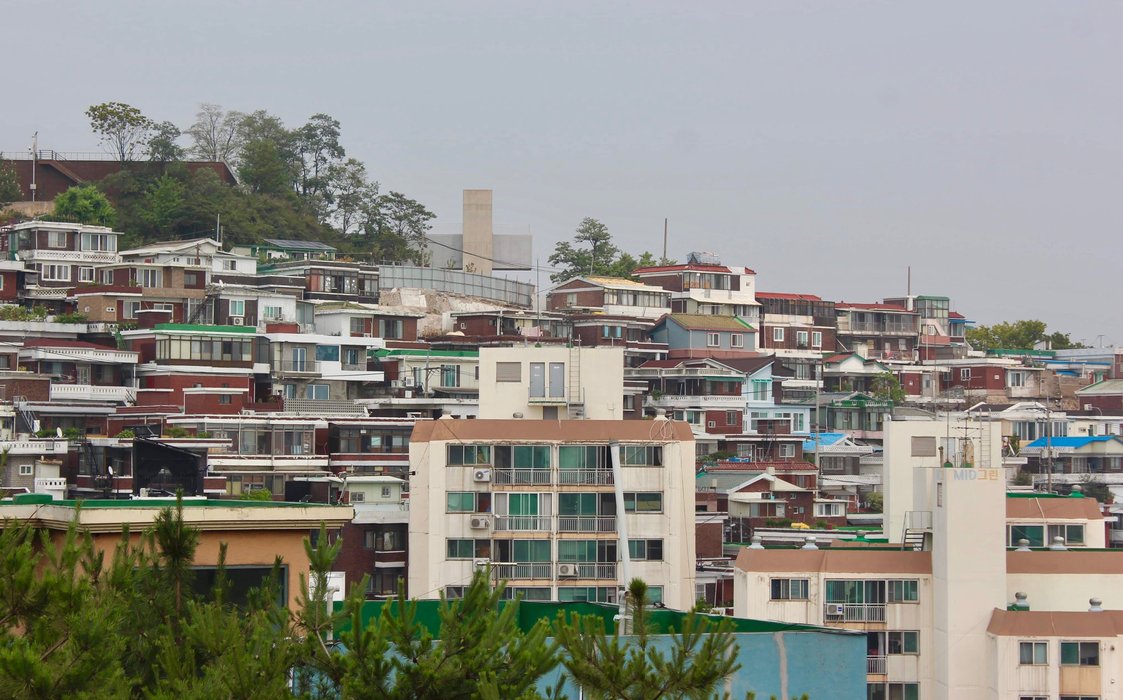 Because Ihwa-dong Mural Village is located on a hill you can take in a beautiful panoramic view of Seoul.
South Korea has so many interesting places that I want to visit. Hopefully I'll have a chance to go back and check out more in the future.

Thank you for stopping by my post. If you enjoyed reading it, please upvote & follow me for more posts and photos about life in Japan and Thailand.