Chiang Mai is located in the northeast of Thailand and it is a big city like Bangkok. There is a direct flight from Bangkok that takes about an hour. If you're on a limited budget I recommend taking the night bus which is about half the price of an airplane ticket. But you might have to put up with snoring, or an uncomfortable seat. When should you go to Chiang Mai? I think around the end of November to early February, because the weather is a lot cooler than in other regions. However, you can visit the landmarks of north anytime you want.
What To Do In Chiang Mai?
There are many things to do, a lot of places to go, various kind of food to taste. Umm! What should I do first? Do you know? You can purchase a one day tour at the hotel or guesthous easily if it's at least 1 day in advance. Most hotels have contracts with tourist companies and they usually offer many kinds of tours such as trekking, city tours, night life tours, etc., both private and group.
Elephant Riding And Bamboo Rafting Tour
No worries about how to get to the meeting point, there is a pick up service from the hotel and guesthouse. We headed to the elephant camp in the Mae Teang area where to do some adventure activities and tried to ride an elephant. It was my first time. I was very excited!!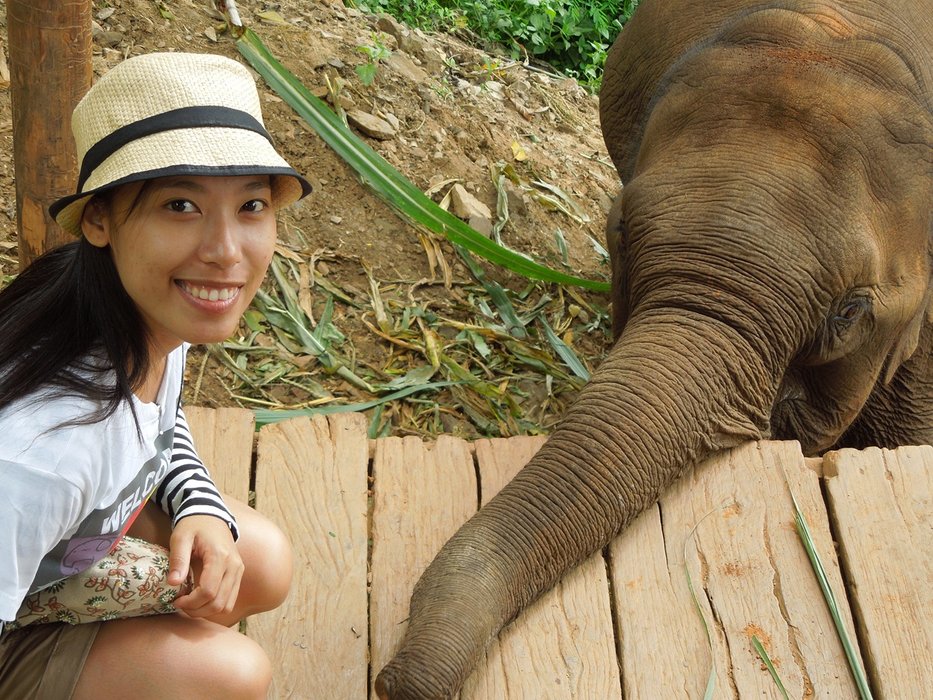 Look at this elephant. It looked at me in a friendly way. You can get up close and take some pictures. You can also feed them some bananas or sugar plants.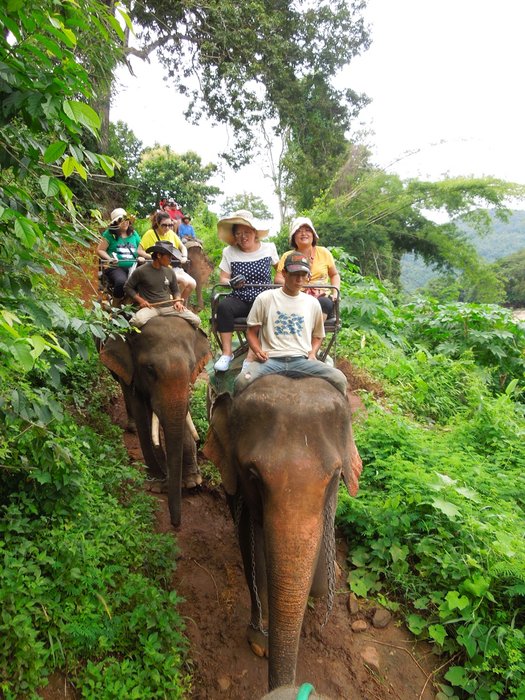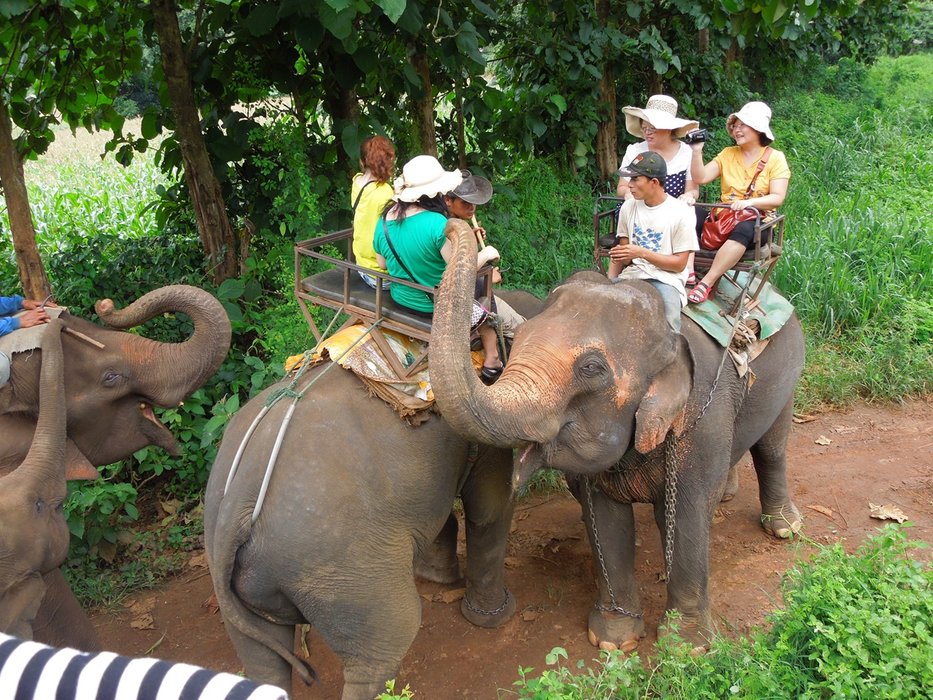 Riding an elephent through the jungle for about 20 minutes is fun. I was a bit scared when the elephant was walking, because the route was not smooth. There were slight and steep slopes. I heard some tourist screamed in panic. No worries, the trainers treated their elephants very well, so it was safe.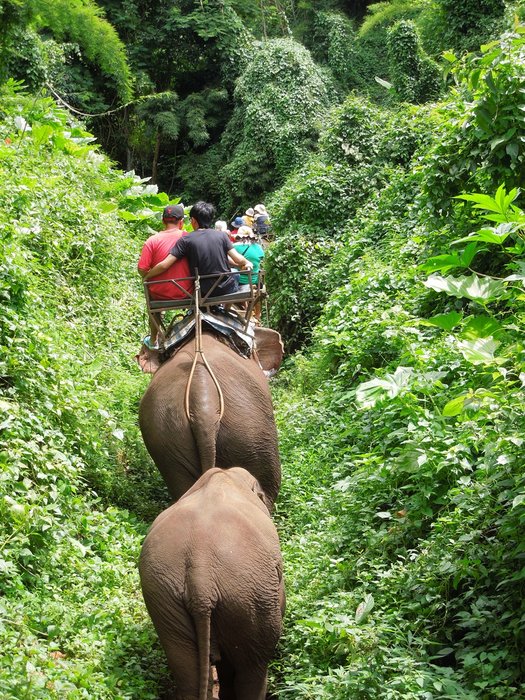 The guide said we would have lunch at a small village and trek to the magnificent waterfall. The waterfall were refreshing after the long walk.Some tourists enjoyed a little swim in the clean and clear water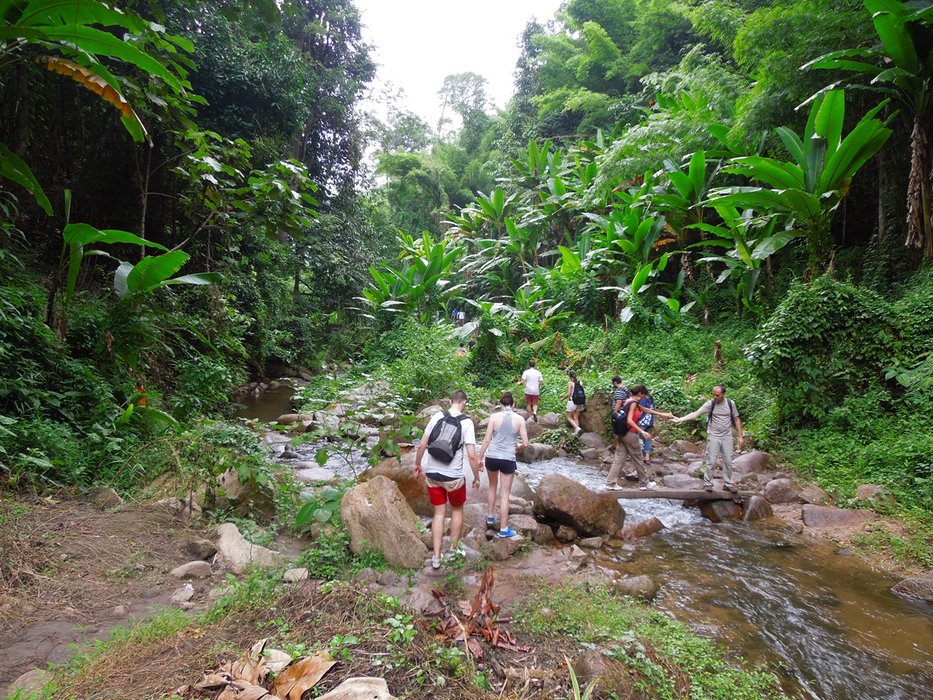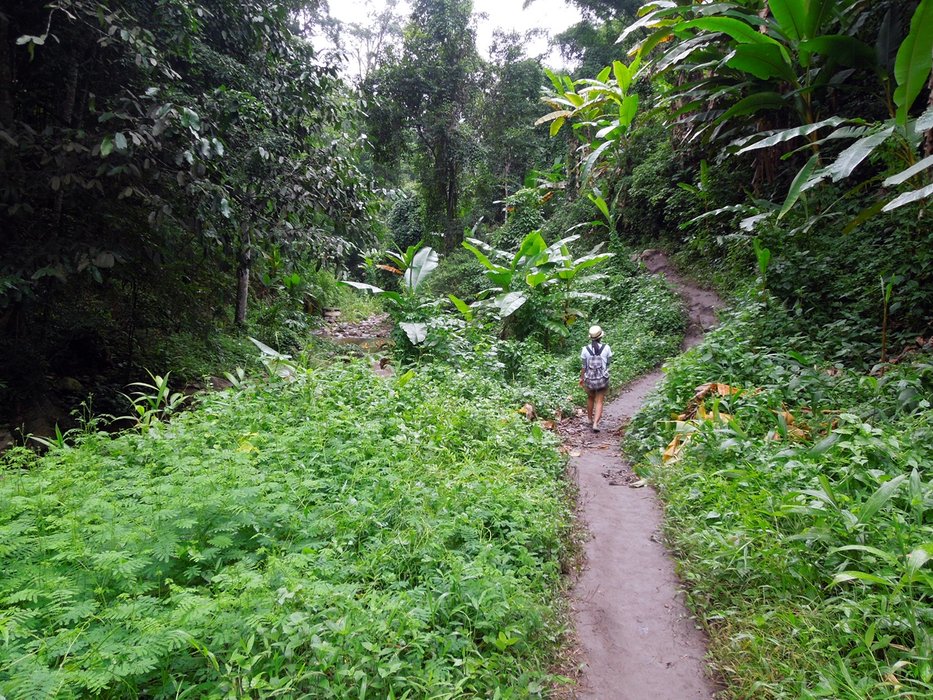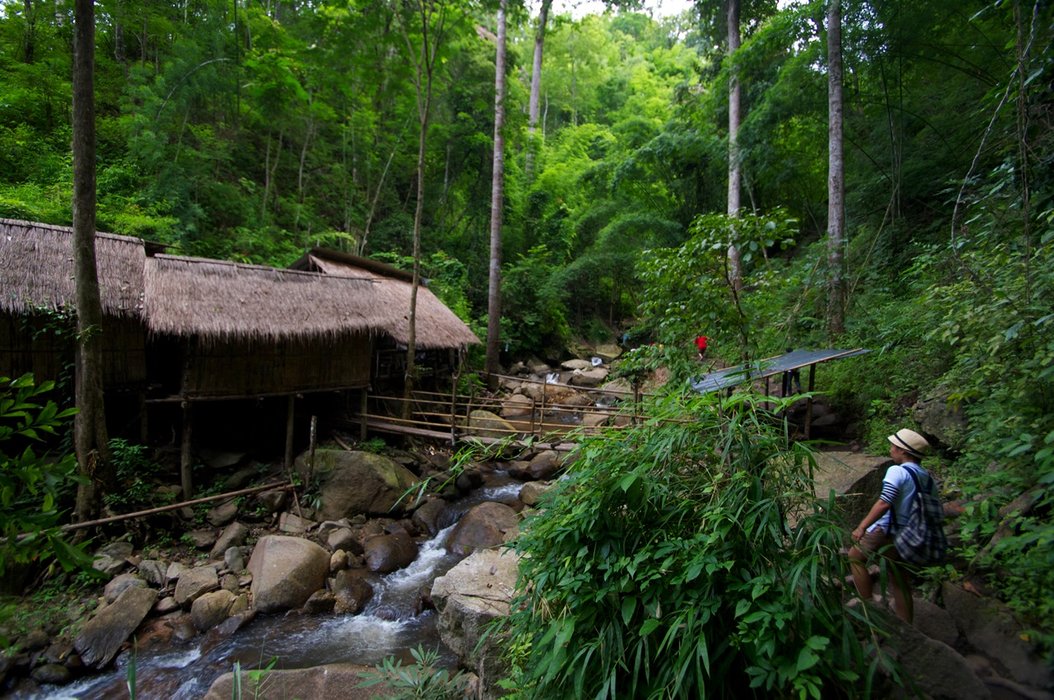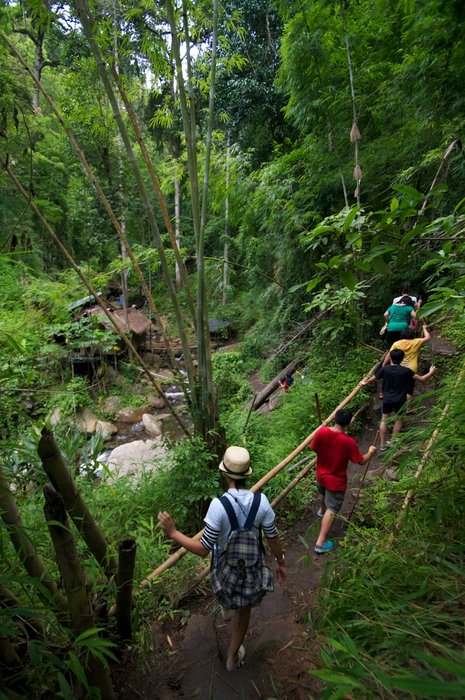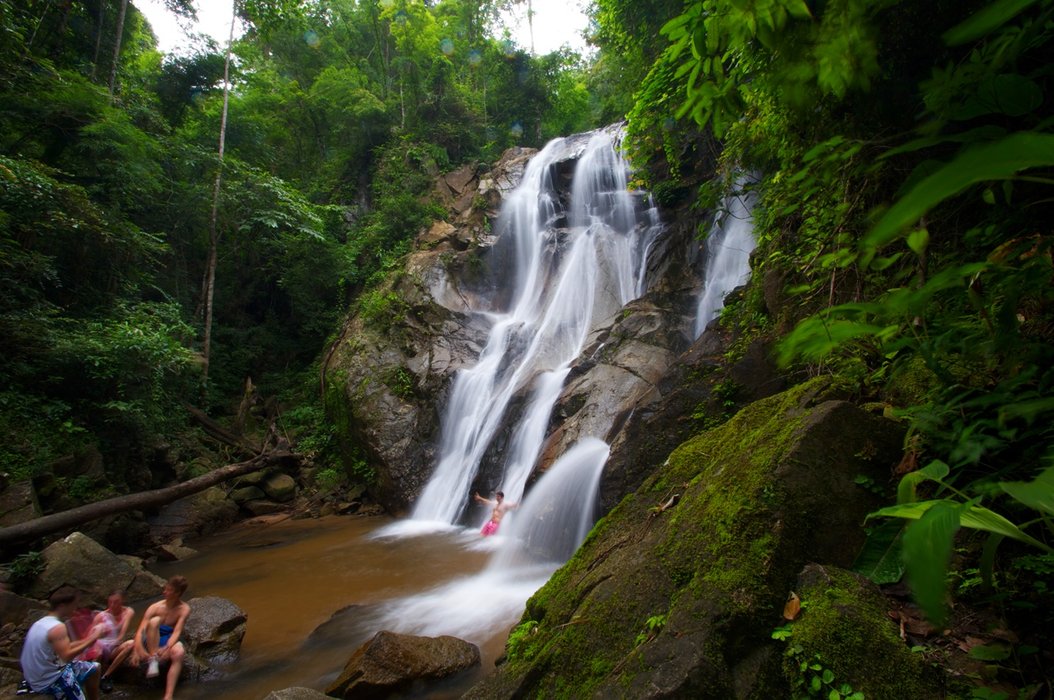 The last activity before the tour ended was bamboo rafting along the Mae Tang River. I'm sorry I don't have any picture because I was afraid the camera might get dropped in the river. After about an hour on the bamboo raft, I was delighted with the natural beauty of the forest and breathed in the fresh air, which is rare in city.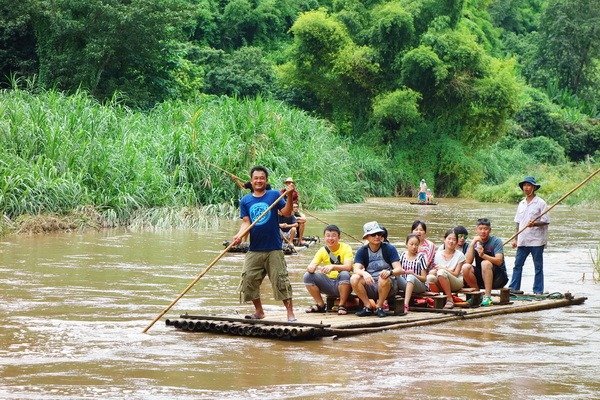 *Chiang Mai still has many thing to explore when I go back next time. *
Thank you for stopping by my post. If you enjoyed reading it, please upvote & follow me for more posts and photos about life in Japan and Thailand.