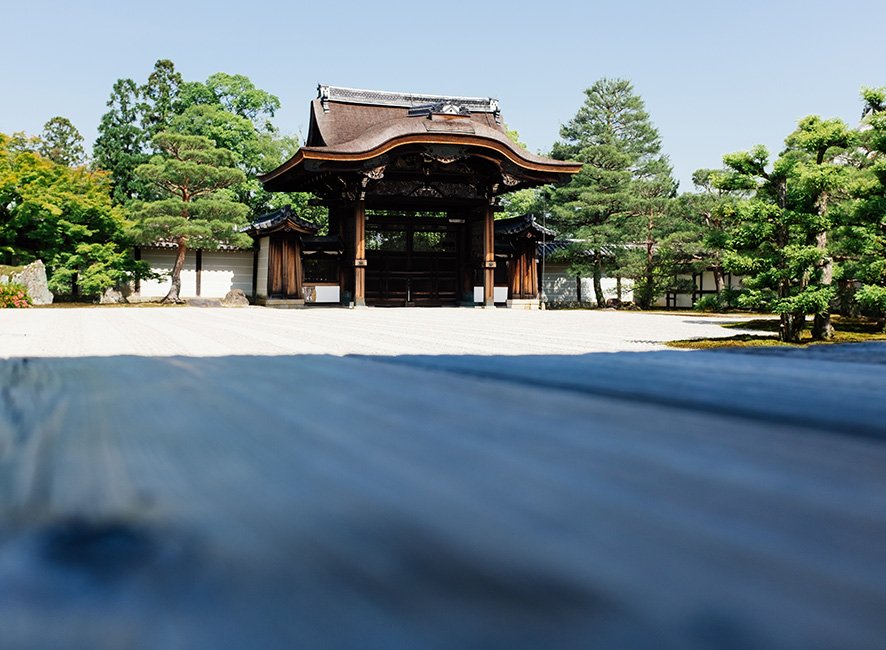 On a sunny day I took the train from my apartment in Osaka to Omuro-Ninnaji Station, located in the southern area of Kyoto. I know this area well as one of my favourite temples in Japan resides close by, Ryoanji. Sitting not too far from here is also Ninna-ji Temple, a temple that I had yet to visit before despite visiting Ryoanji a number of times in the past. Ryoaji is a great place to meditate, particularly in the morning or evening when there's not many people on the property, so I wondered if this area would have a similar vibe.
Ninnaji is a great temple in Japan and is one of the many World Heritage Sites in this beautiful city. I think this particular temple is well characterised for the pagoda that sits towards the back of the grounds, but in my opinion the real show stopper here is the garden and the peaceful areas where you can sit and overlook the raked gravel garden. If you go in the week you'll be surprised how quiet it can get considering this temple is fairly large and well-known to the public.
This area must be especially beautiful during the cherry blossom season as I heard they have some late blooming trees here that sit near the pagoda. Unfortunately it was already around 30 degrees when I visited so spring had certainly passed! One of the details I really enjoyed while walking around the garden were the artworks painted freely and creatively on the side of the wooden sliding doors. I have seen designs and patterns before on these shoji doors, but nothing quite like this. There are a few photos that I captured below. I hope to share more details and the rest of the grounds sometime next week or over the weekend. Enjoy.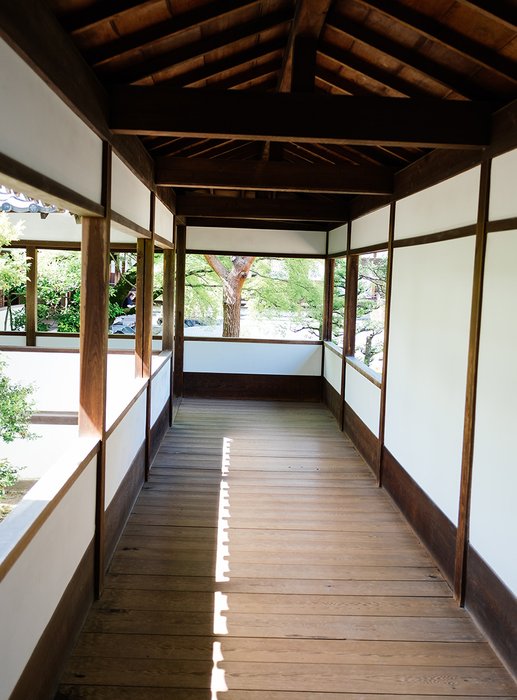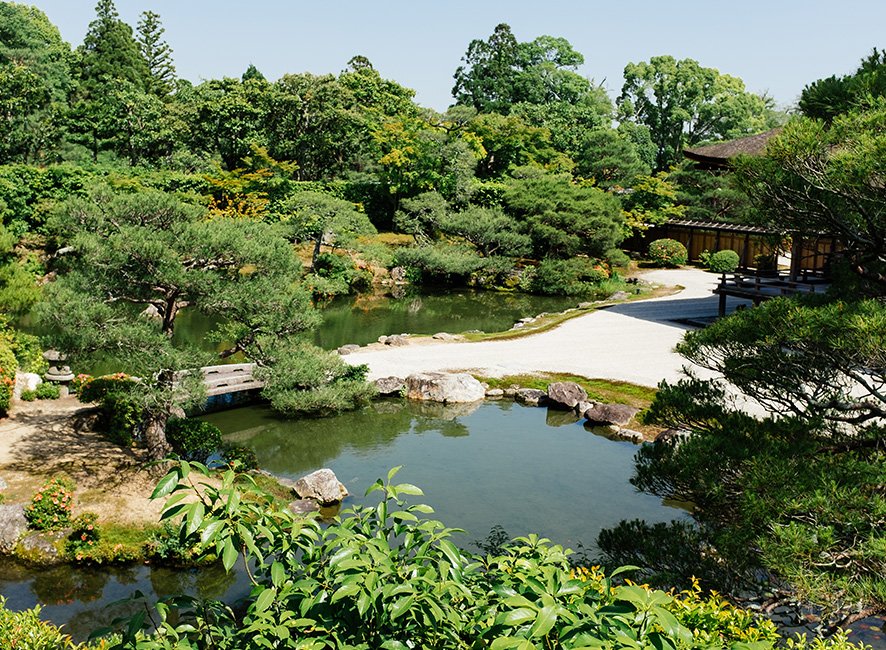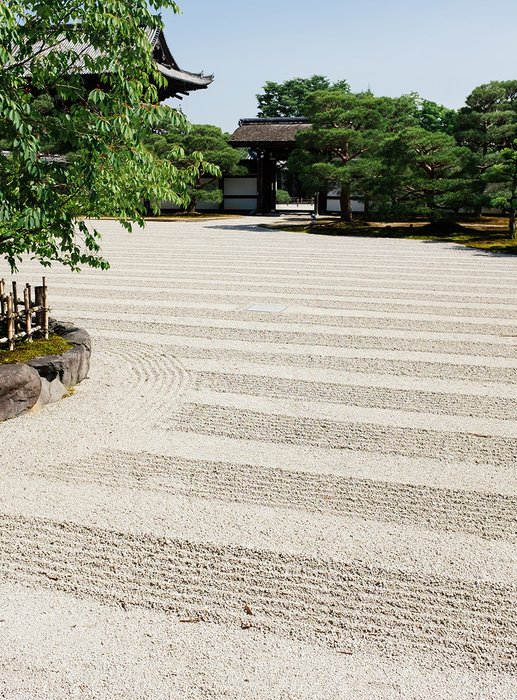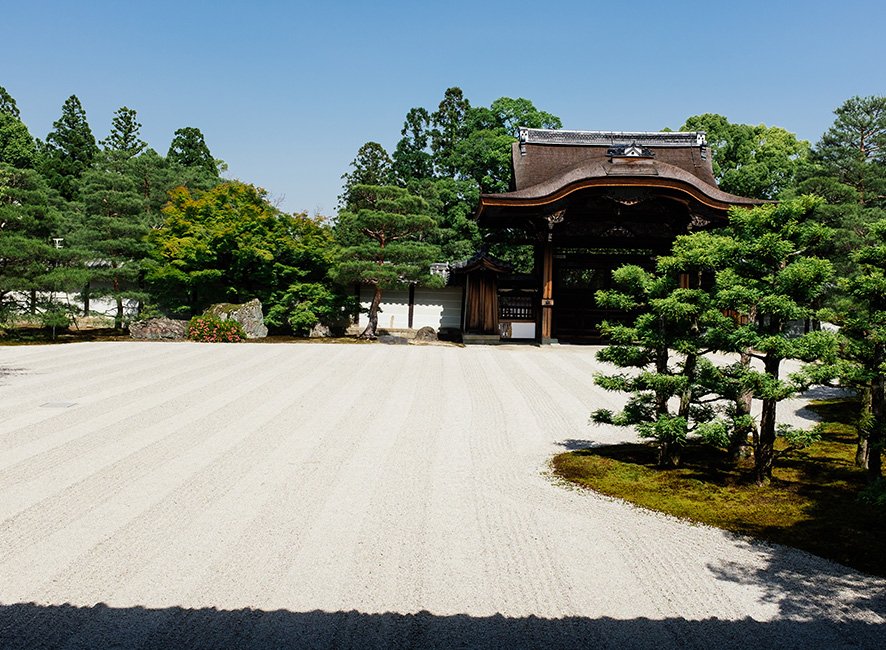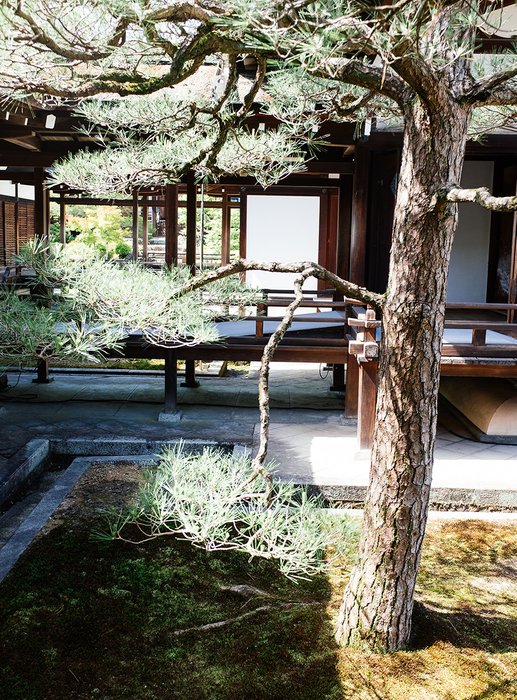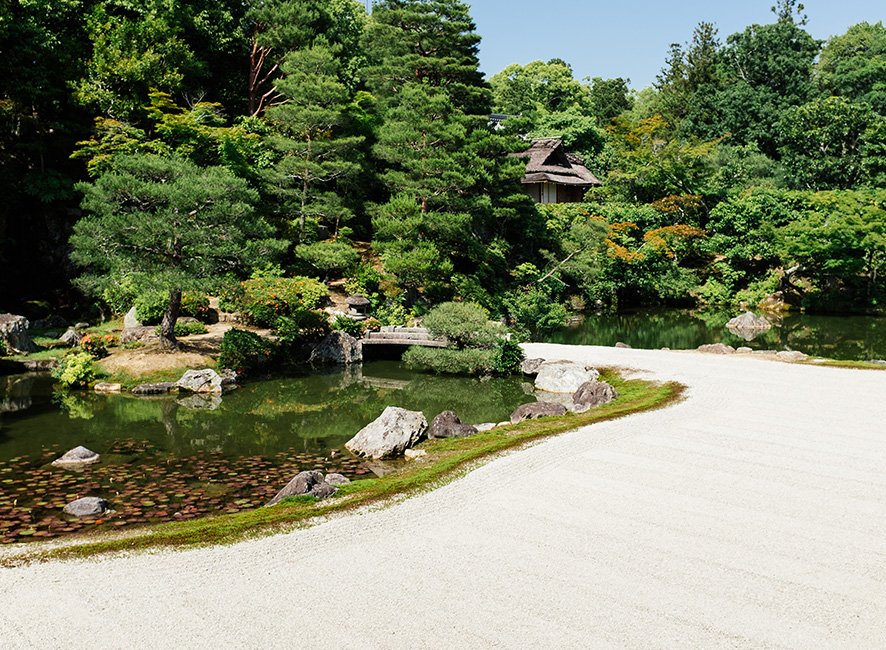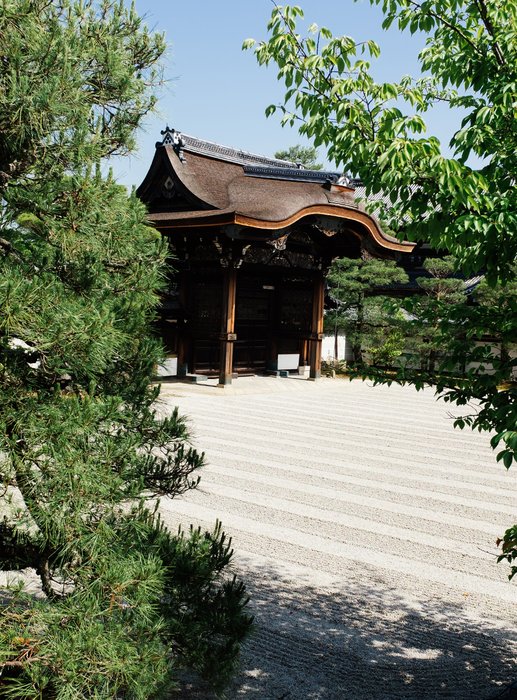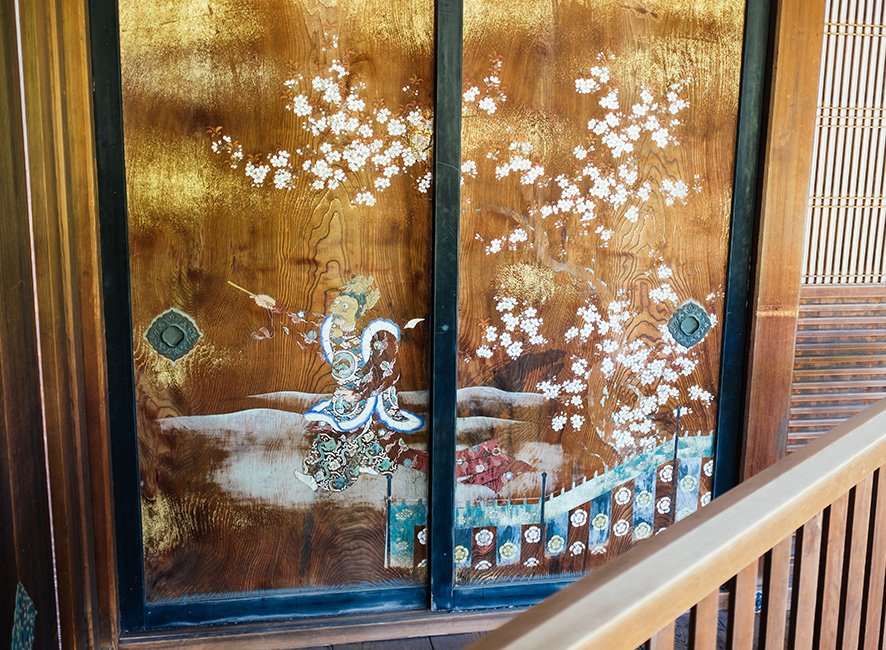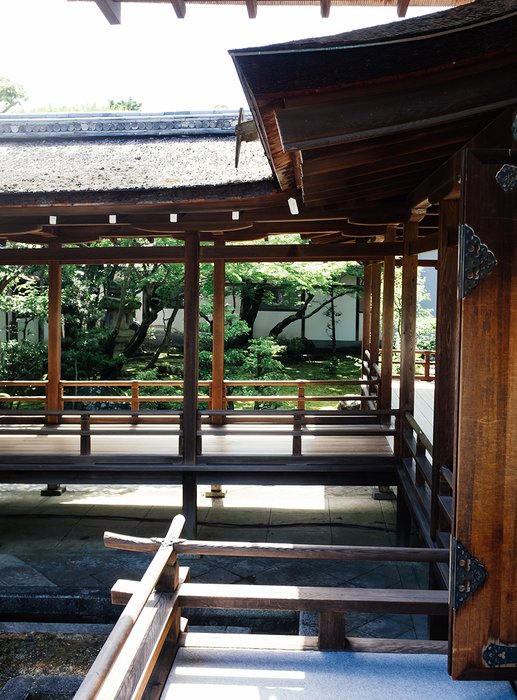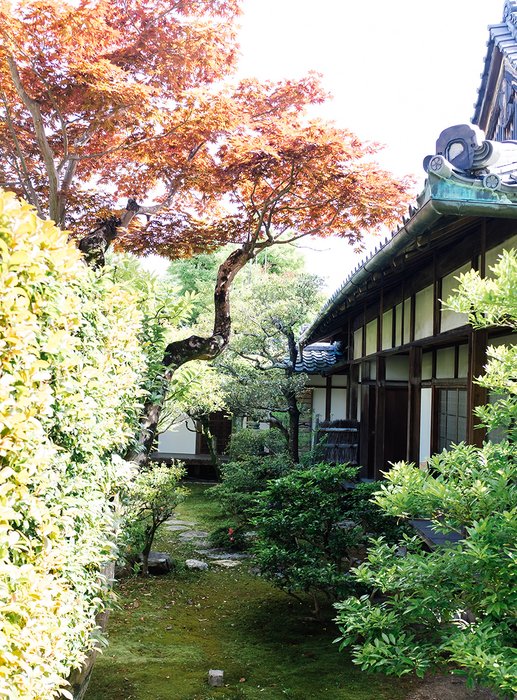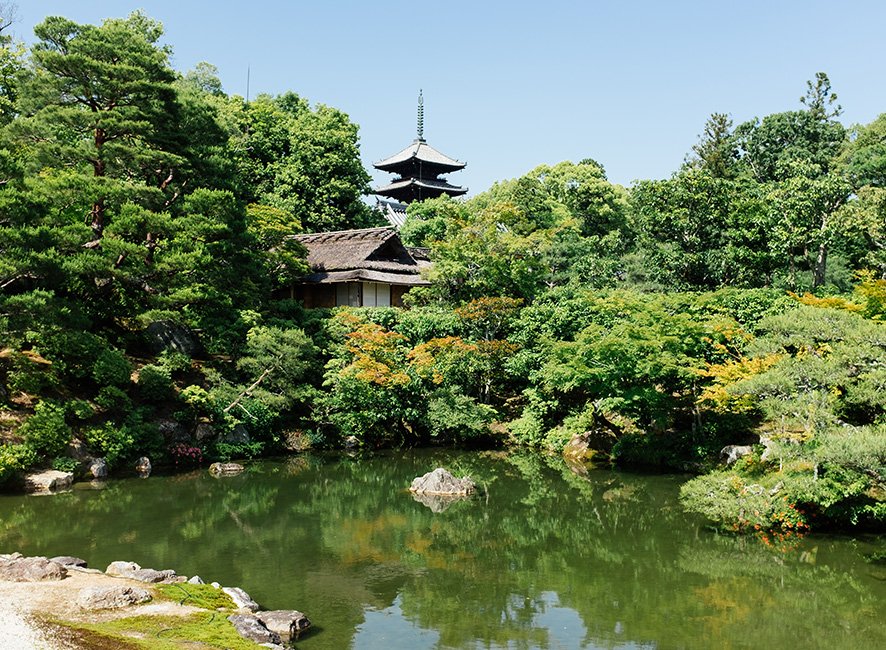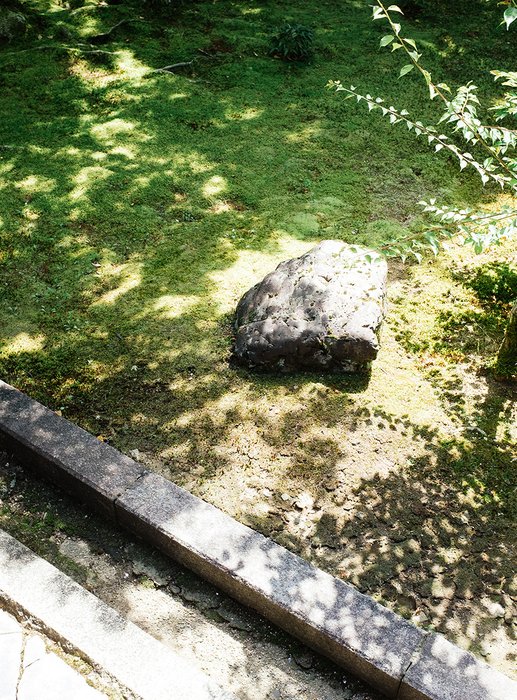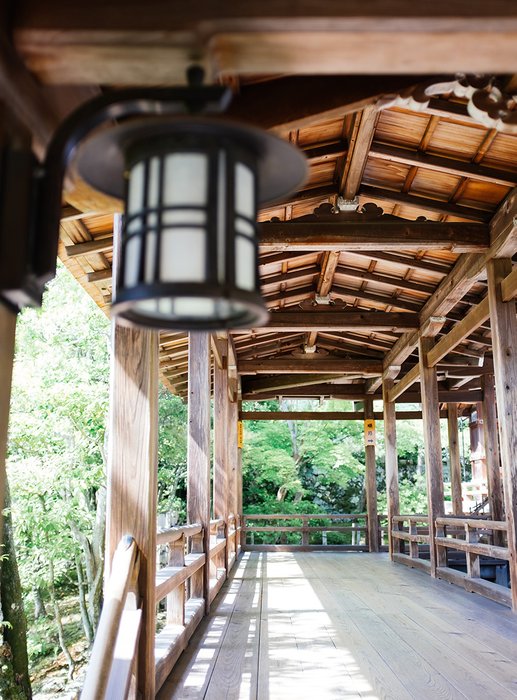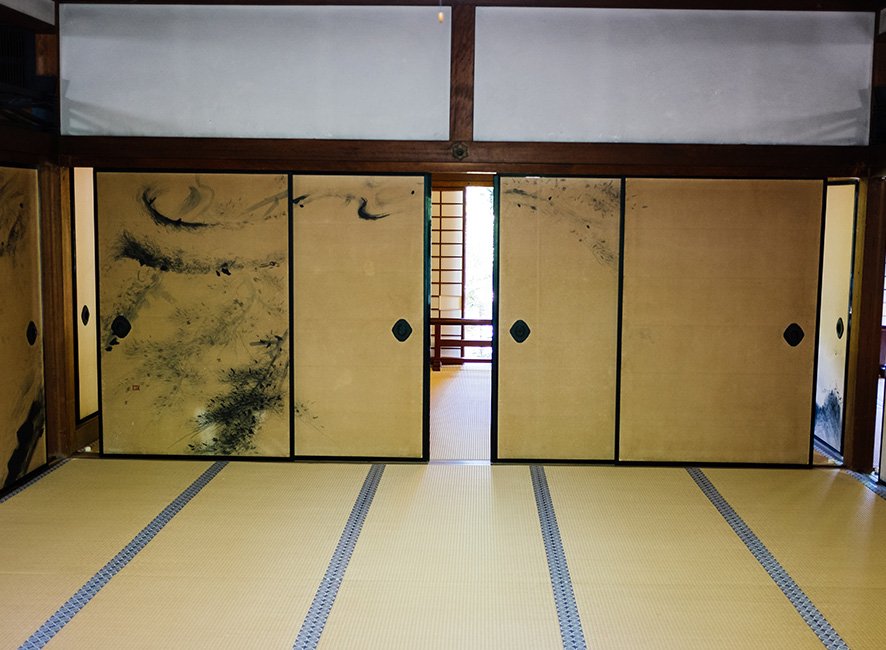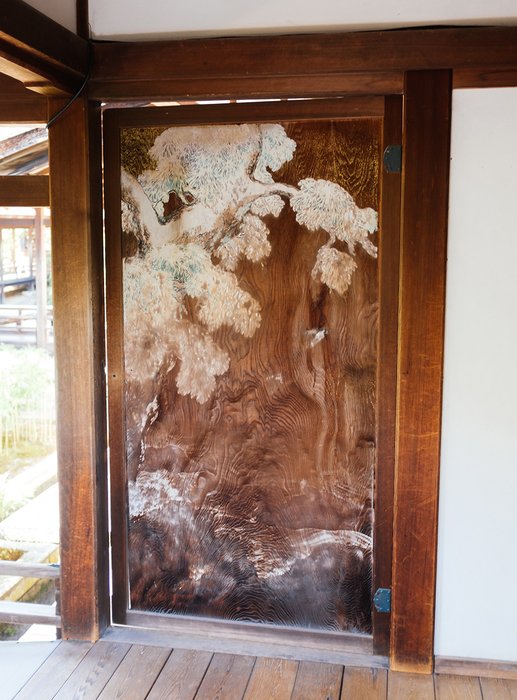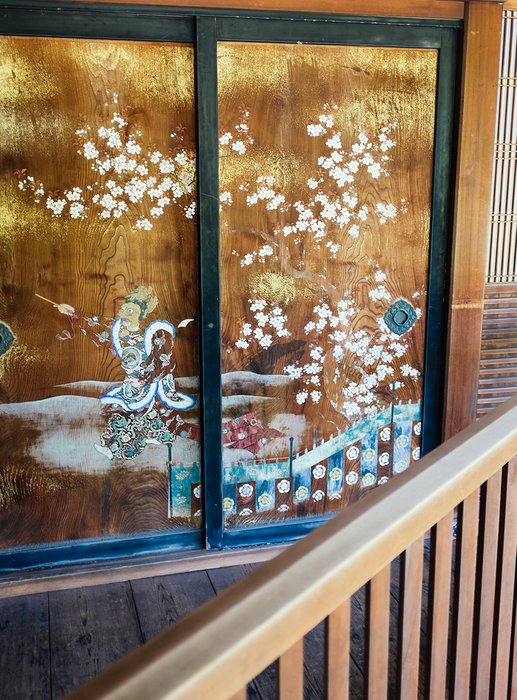 ---
More from my Travels:
Exploring Japan - A Visit to the Kyoto Concert Hall
Exploring Japan - A Walk Through Toji Market in Kyoto
Exploring Japan - Tadao Ando's Garden of Fine Arts in Kyoto
Exploring Japan - A Visit to Kyoto Botanical Gardens
Exploring Japan - Yuzuruha Shrine in Kobe
Exploring Japan - A Visit to Kosetsu Museum of Art Garden
Exploring Darwin - A Trip to Crocodylus Park
---
All photos captured by Mark Robinson.
Please follow me @oen for more interesting art, design and travel content