My next stop in Los Angeles was the Stahl House designed by American architect Pierre Koenig. This house was also part of the "Case Study" series alongside the Eames House located in Pacific Palisades neighbourhood and was no.22 out of 36 designed. Not all of them were built but this one has become iconic thanks to a photograph by architectural photographer Julius Shulman who took a picture of two women sitting in the corner of the house overlooking LA.
Originally this was just an empty piece of land above Sunset Blvd and was purchased fairly cheaply in 1954 by the Stahl family. In 1956 Buck Stahl constructed a model of his dream home and hired architect Pierre Koenig to envision it, later being inducted in to the Case Study series. This is now a cultural landmark and I highly recommend you visit if you're ever in Los Angeles. You have to book online and pay a small fee, but it's worth it.
It's actually a little weird photographing this piece of architecture. As I stood near the edge my brain couldn't quite process the view and vastness of the city ahead. Once I had finished photographing I just sat back and enjoyed the scene in front of me, I certainly didn't want to leave.
Interesting Stats:
The family paid approximately $50,000 USD to build the home and buy the land.
They were offered $15,000,000 to sell the property but declined and lived in it until they passed away.
The vintage photograph taken by Julius Shulman is worth around $50,000 USD (the same price to build this property!).
It only took 1 day to erect the steel frame and has 270 degrees of unobstructed mountain-to-ocean view from the living room.
More can be found out about the Stahl House on their website here →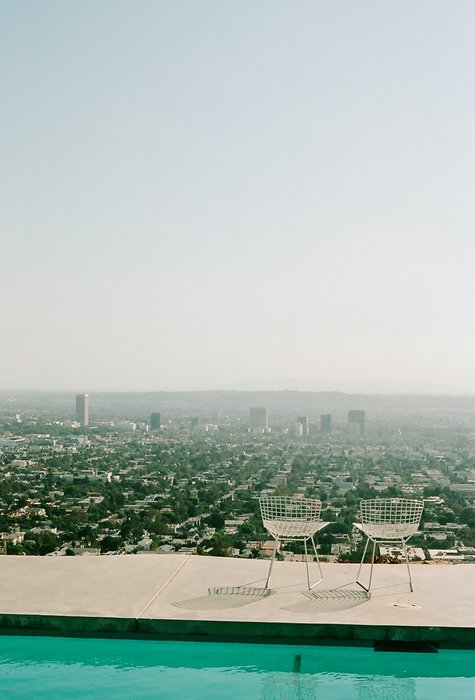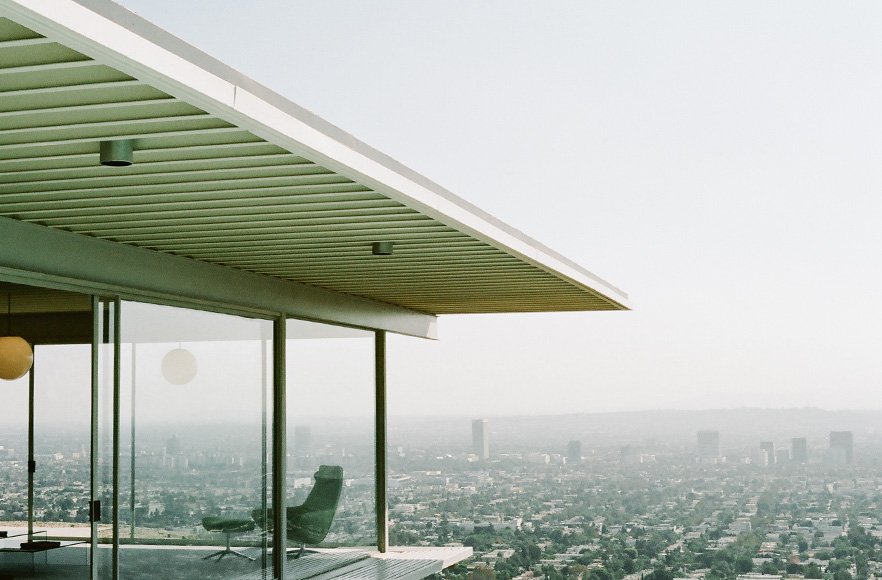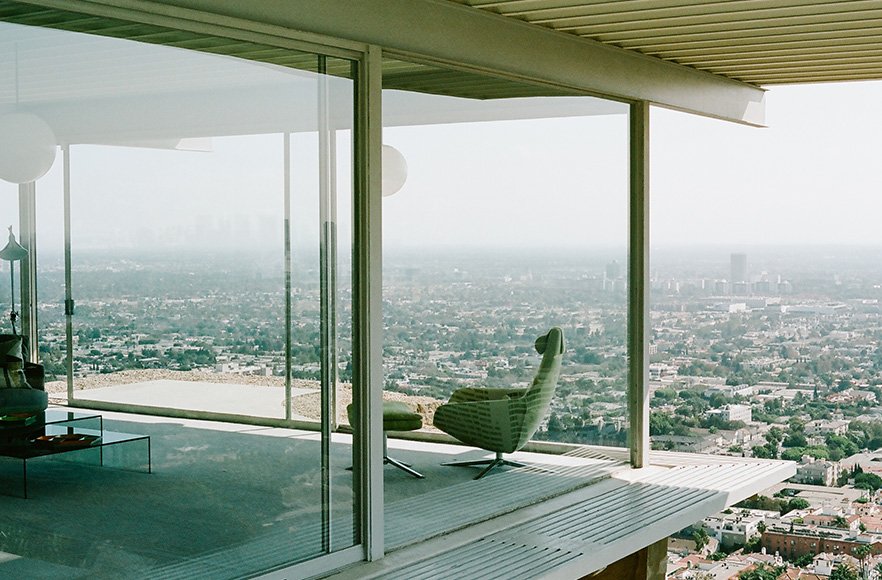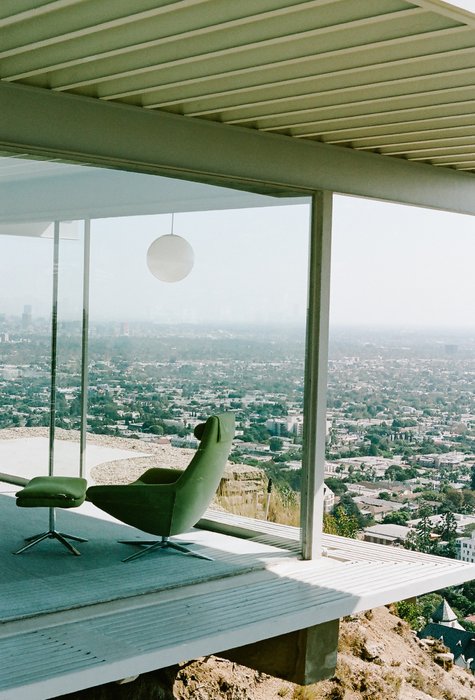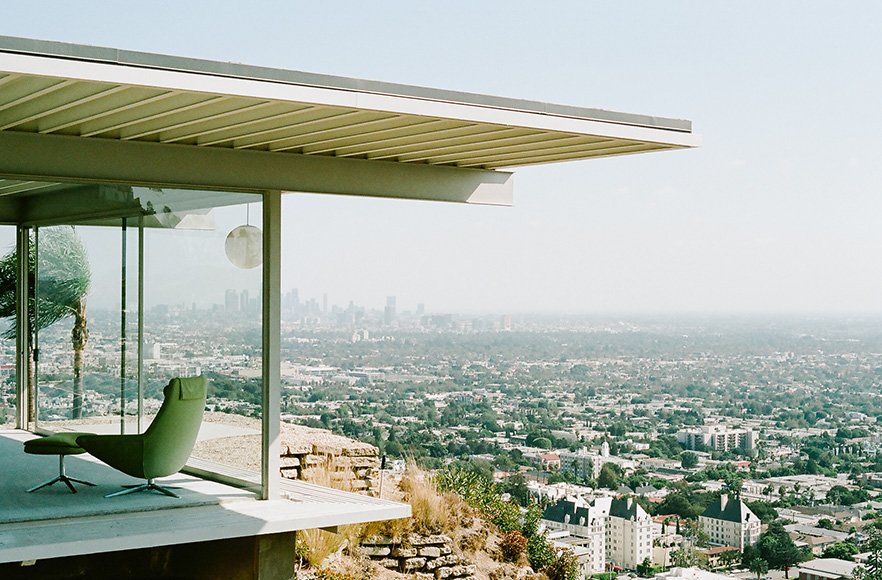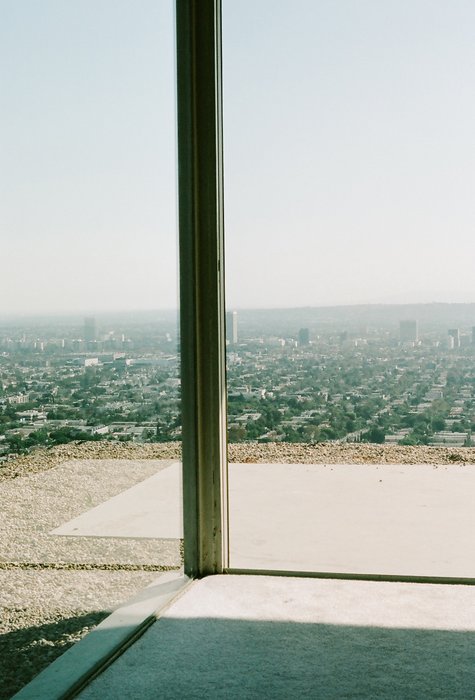 ---
More from my Travels:
Exploring Helsinki - Finlandia Hall by Architect Alvar Aalto
A Selection of Outtakes from Kettle's Yard in Cambridge
Exploring Naoshima - A Visit to the Lee Ufan Museum
Naoshima - Tadao Ando's Concrete Walls
Exploring Osaka - Inside the TRUCK Furniture Showroom
Exploring Tokyo - Hama Rikyu Gardens
Exploring Tokyo - A Visit to Sensoji Temple in Asakusa
Exploring Kyoto - Tenryuji Temple & Grounds
---
Please follow me @oen for more interesting art, design and travel content.