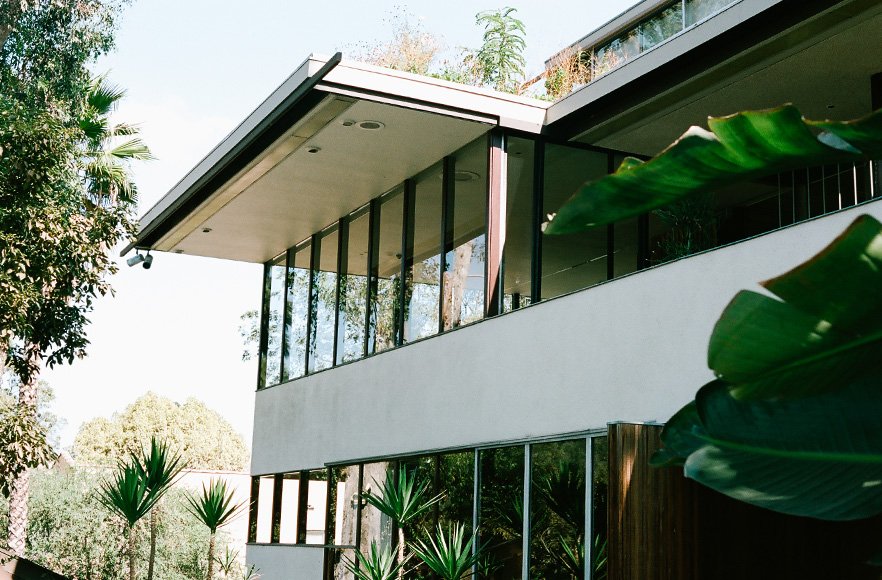 Another under the radar house that I visited in Los Angeles is the VDL Research House by architect Richard Neutra. This property is titled VDL after Richard Neutra was given a non-interest loan from Dutch philanthropist Dr CH Van Der Leeuw. His concept was to build a glass house with rooftop and balcony, designed to accommodate his office and two families on a small piece of land overlooking the Silver Lake Reservoir.
The house was extended and the main house redesigned in the 40's after a fire in this area, implementing new ideas and concepts such as water roofs, "nature-near", and physiologically motivated design. One of the main elements was the idea of leveling off the floor plan of the building with the view of the lake beyond, making you feel at one with nature.
Richard Neutra was a prolific architect and in many ways portrayed the aesthetic of California. Saying that, these pieces of architecture have stood the test of time and are admired by architects and designers alike, many of the techniques used are things that we now take for granted in our everyday lives. I hope you like a few of my photos inside this property. I seemed to be attracted to the objects that he collected for his home.
Read more about the Richard Neutral VDL Research House here →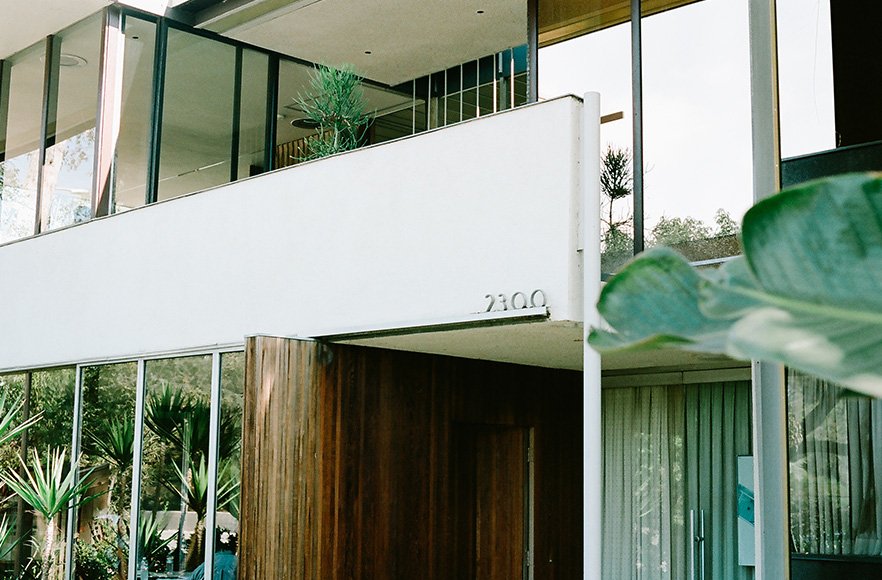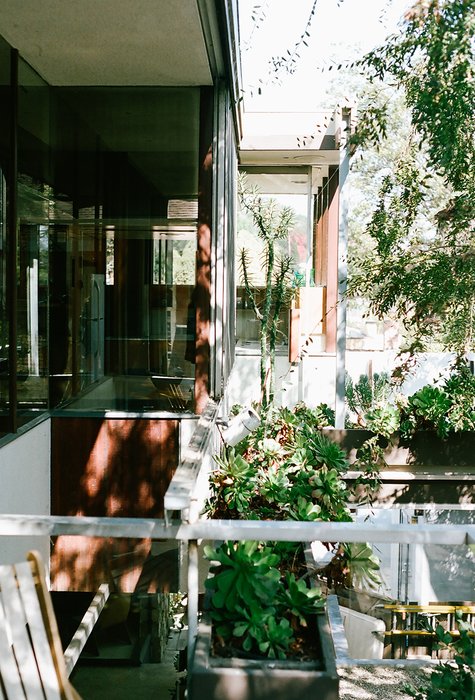 ---
More from my Travels:
Exploring Helsinki - Finlandia Hall by Architect Alvar Aalto
A Selection of Outtakes from Kettle's Yard in Cambridge
Exploring Naoshima - A Visit to the Lee Ufan Museum
Naoshima - Tadao Ando's Concrete Walls
Exploring Osaka - Inside the TRUCK Furniture Showroom
Exploring Tokyo - Hama Rikyu Gardens
Exploring Tokyo - A Visit to Sensoji Temple in Asakusa
Exploring Kyoto - Tenryuji Temple & Grounds
---
Please follow me @oen for more interesting art, design and travel content.