There's more to Cancún
Close your eyes and think of Cancun, Mexico— in particular, the highly touristed, densely built-up Zona Hoteleria (or Hotel Zone) just 20 minutes from the airport.
What comes to mind? Endless buffets? Unlimited margaritas? Vacationers gone wild at Coco Bongo? Well, yes.
Cancun is indeed a fantastic place to go for that hands-off, all-inclusive, hyper-touristy vacation experience, and at first glance, you might think that's all there is to this Quintana Roo hot spot. But more discerning travelers seeking culture and history can definitely find a lot to love about this popular paradise.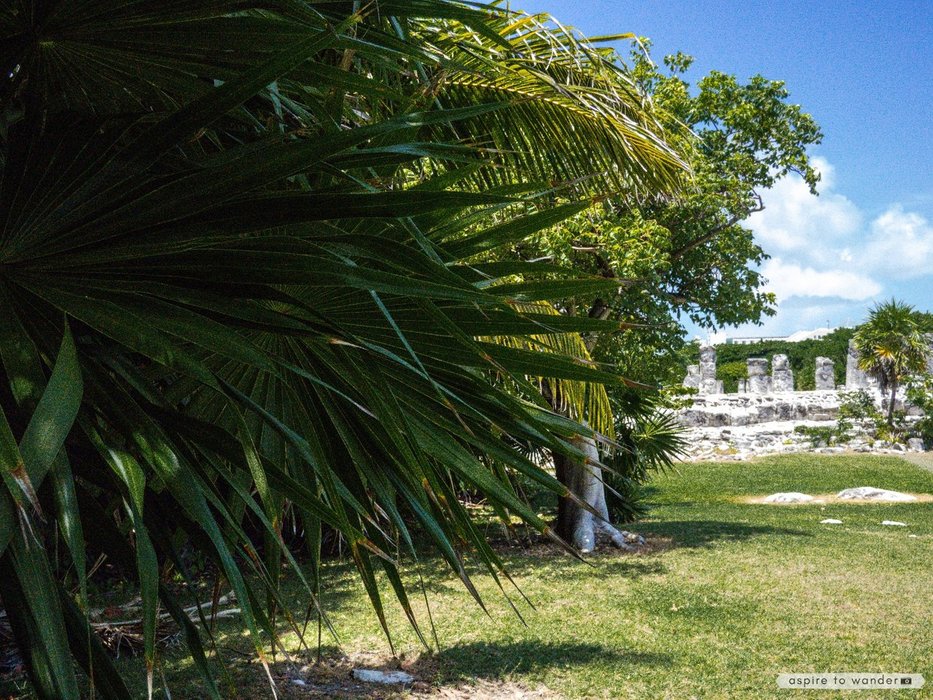 And no, you don't have to make that full-day trip to Tulum, Coba, or Chichen Itza for a dose of authentic history and culture. There's a place located along the Zona Hoteleria, steps from the famous Playa Delfines. By all accounts, it's flown quite under the tourist radar for a while, and continues to do so.
That place is called El Rey.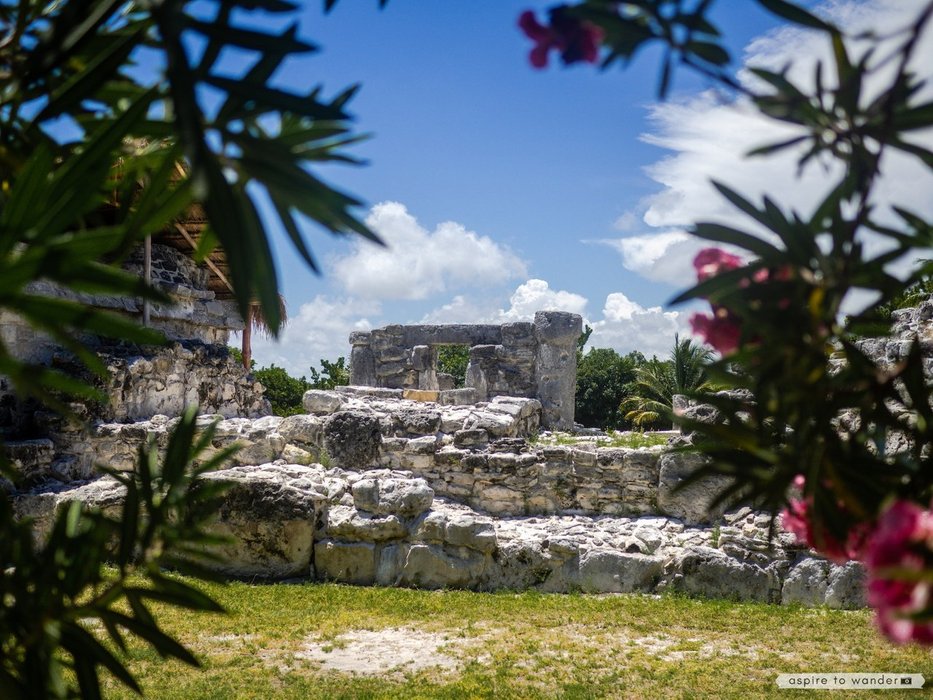 The history books tell us that El Rey flourished around 1200 to 1500 AD, and alongside the nearby San Miguelito site, was part of a Pre-Columbian "town dedicated to maritime trade and fishing activities". While in Cancún, take a morning or afternoon to walk the grounds and admire the remnants of a people lost to history. If you're lucky, the older gentleman who offers tours will be there (5 different languages available, he told me!), and you can take in the ruins with him as your guide. (***)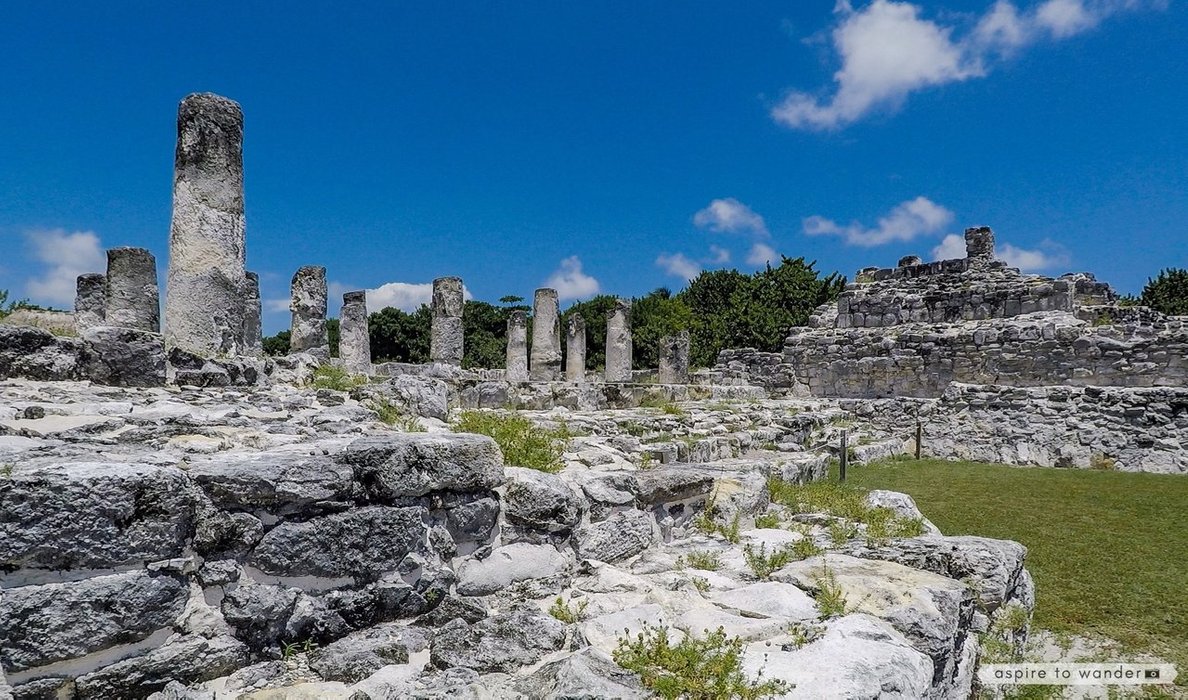 El Rey is the perfect place to spend a leisurely, budget-friendly afternoon taking in Mayan history in a setting punctuated with pops of color and gorgeous tropical foliage. Before you head there, charge up those camera batteries— just leave the drone in your hotel room. You can expect to spend about $3.00 USD to get in, plus a possible additional fee that you may be asked to pay for the privilege of shooting video. (We were not asked to pay this fee.)
Zona Arqueologico El Rey is within a walkable distance from the resorts at the South end of the Hotel Zone. It's also easily accessible by public transportation or taxi. And if by chance you get a driver who has no idea where El Rey is located (unlikely), just tell them you want to get dropped off at Playa Delfines, because the site is right across the street.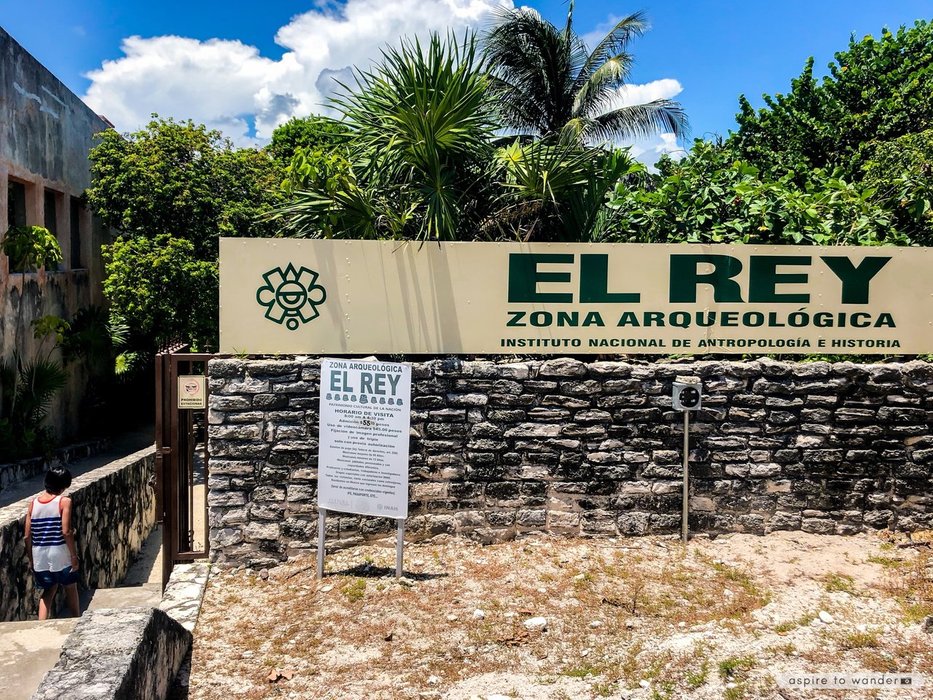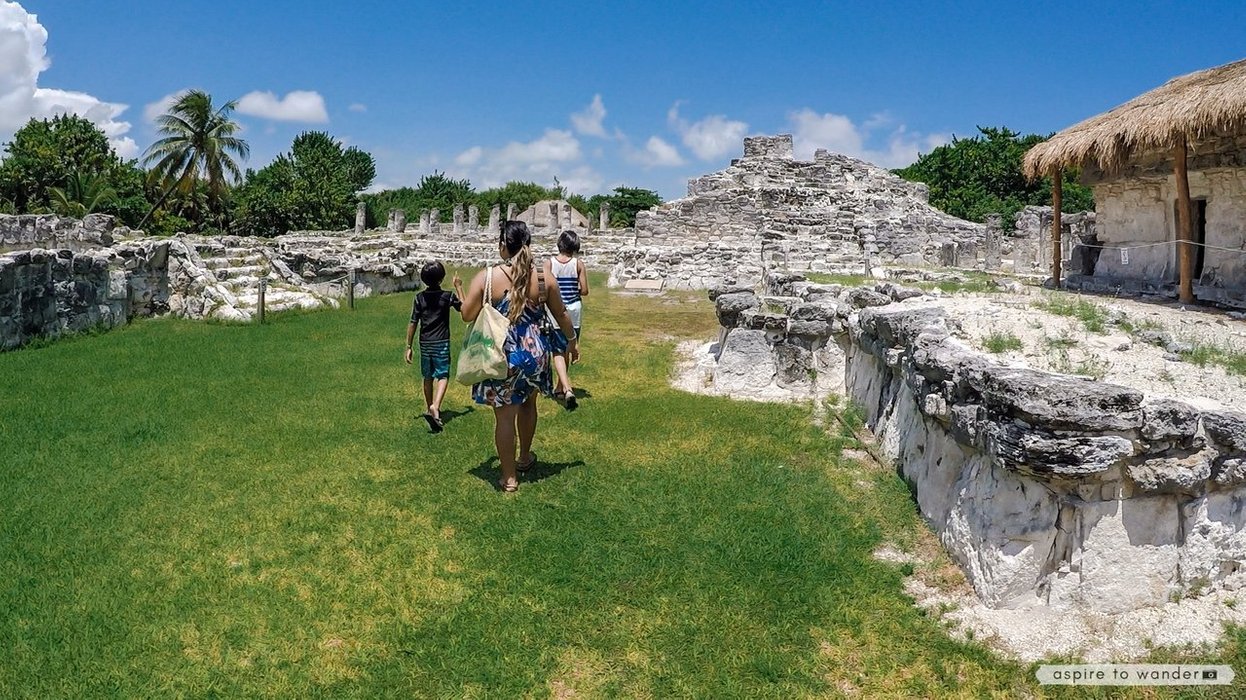 Slather on the sunscreen, and set aside 30-45 minutes to peruse the premises— a bit more if you do take a guided tour and are taking your time with capturing photos and video footage. When you're done, cross the street and spend some time at a part of the beach that's probably not that different from the beach in front your resort. Or better yet, just head back to your hotel for another round of bottomless booze.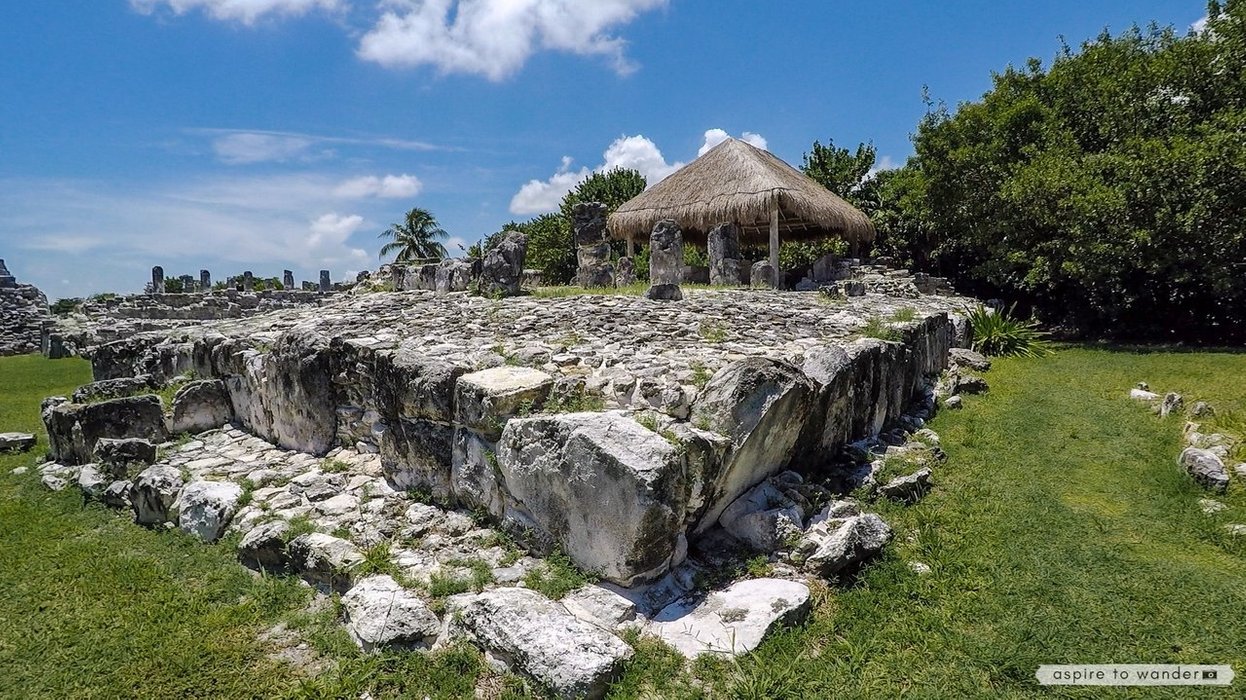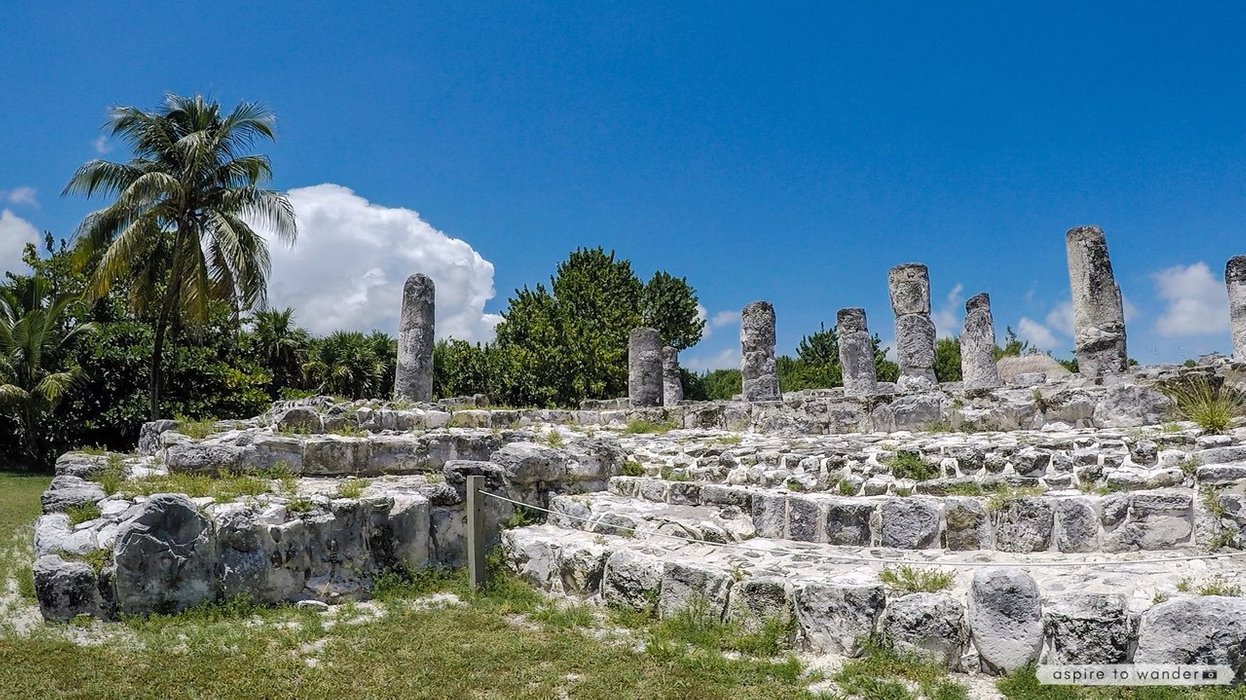 ---
Heads up!
This article freshly steemed (with a quote from this article I wrote about El Rey in September 2018). I have previously published these photos on my blog, Aspire to Wander, and they may also appear on my social media profiles. For more photos from our visit to El Rey, check out this post: 6 Reasons Why the Ruins at El Rey are Perfect for Families to Visit
---
camera info
hello there
p.s.
This post may contain affiliate or referral links. That means if you click through and complete an action like registration or making a purchase, then I may get a commission or referral credit - at no extra cost to you.