The corona virus will certainly remind those of us living in China, of the importance and value of various gathering places. I decided to highlight one such place that I hope to pay a visit once the virus is brought under control/eliminated. One of the first stops will be Slim Punkin.
Slim Punkin is a reminder and assurance to caffeine enthusiasts that coffee culture is alive, well and thriving in China.
Welcome to Slim Punkin.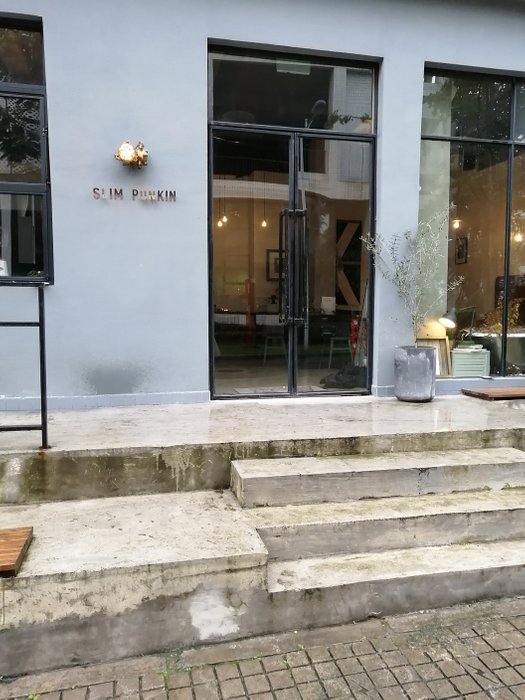 Nestled within a beautiful art district called 'I Cool' in the city of Chongqing, Slim Punkin is a couple owned coffee shop known for its unique interior, delicious pumpkin lattes, and unique cheesecakes.
Patrons are greeted with the sleek and simple exterior, a bike covered in greenery located outside of the facility, serving as the first piece of installation art for visitors to admire.
Enjoy Unique Seating Arrangement and Art.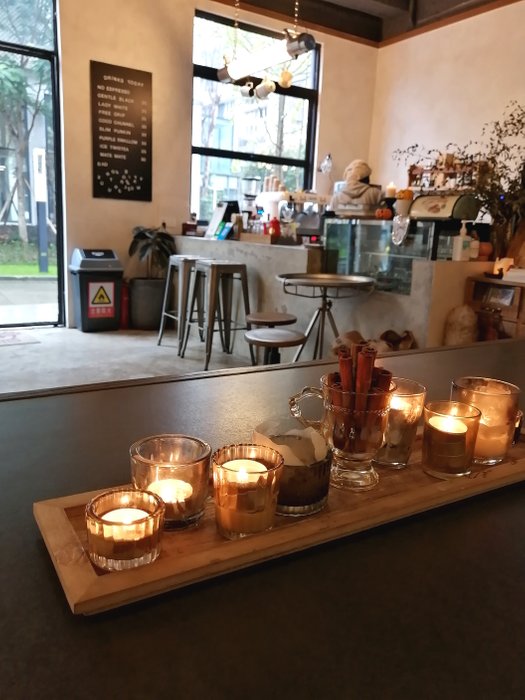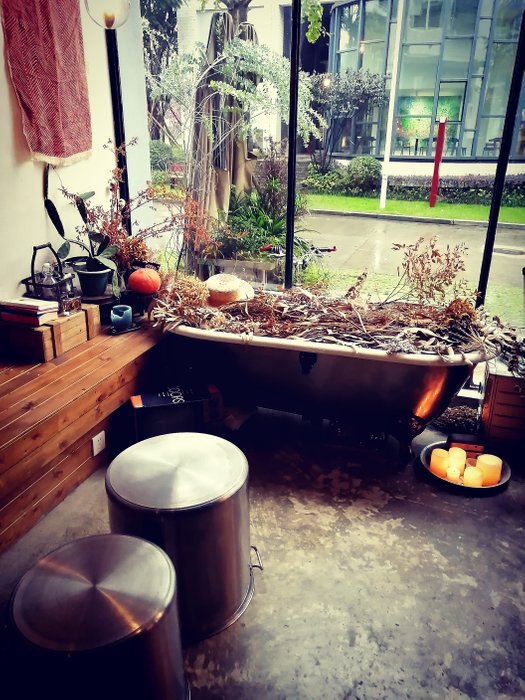 The interior has a warm, cozy atmosphere, with an eclectic design, filled with unique furniture and art.
Seating arrangements are as unique as the selections on the menu, instead of the simple and traditional matching tables and chairs, guests can unwind on the couch, pull up onto a footlocker or even make themselves comfortable in a school chair and desk combo.
The shop is filled with unique nick nacks, trinkets and other novelties, with books strewn around for patrons to enjoy, there are even a few English titles for those whos Chinese is still in development.
Enjoy delicious beverages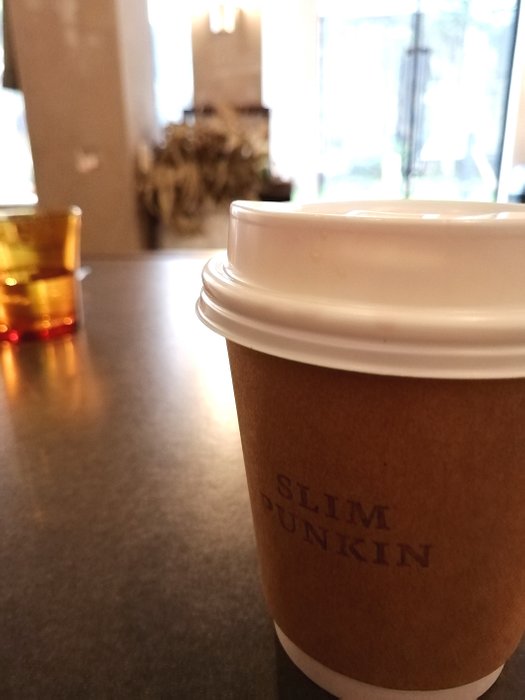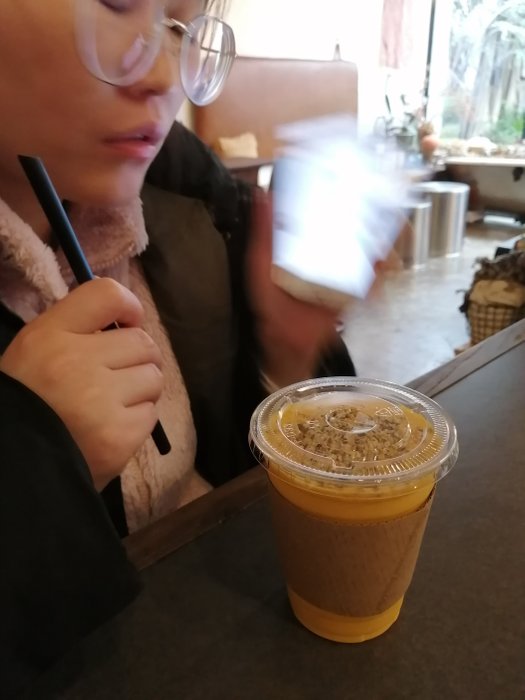 The couple is friendly and confident in their products; the man of the shop specializing in the drinks while his female counterpart handles the confectionaries. Presentation varies with the different products, drinks being served in their own branded cups.
Guests can enjoy several classic beverages, or enjoy original creations. The pumpkin latte is the house specialty.
Try cheesecakes that looks too Good to eat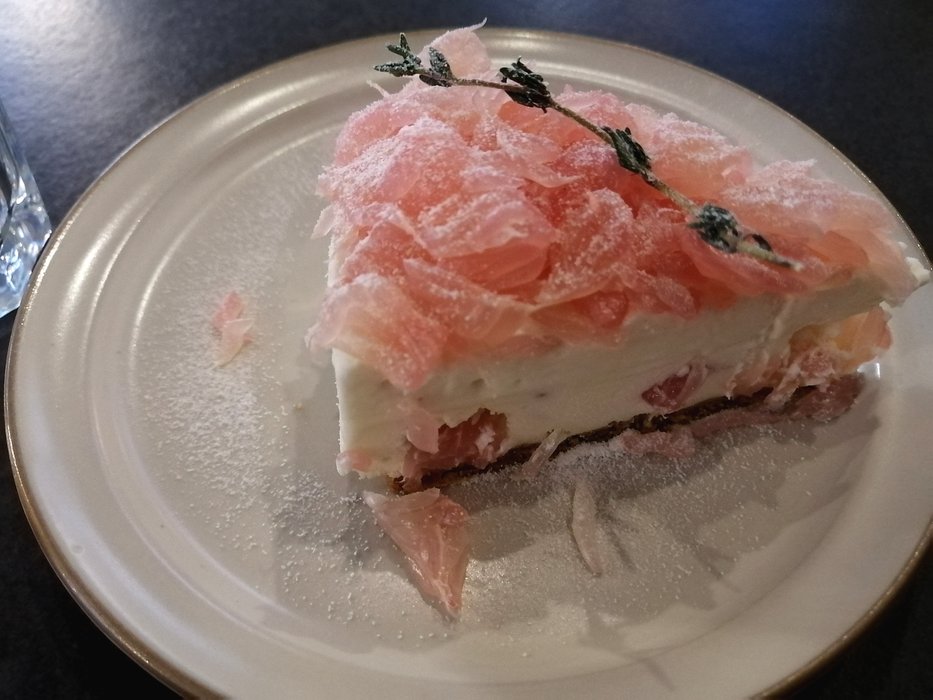 The gorgeous and unique cheesecakes compliment the drinks, the pumpkin cheesecake being the main attraction. However, guests can enjoy all kinds of unique variations.
Each cheesecake presented beautifully with small garnish, making it pleasing to both the eye and taste buds.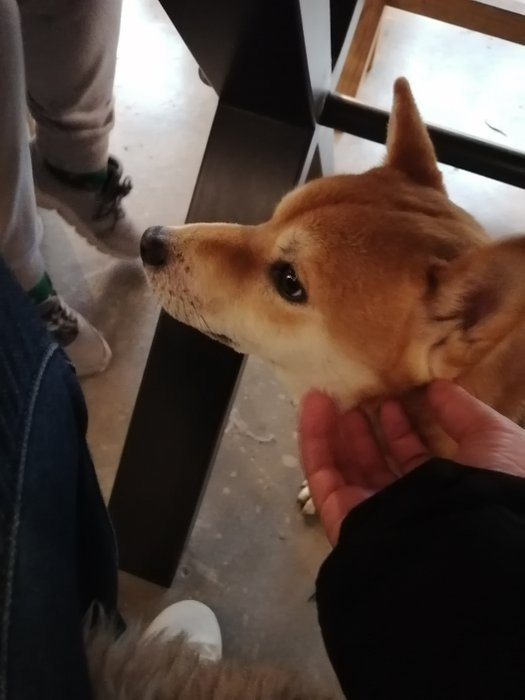 The coffee shop is named after the owner's pet dog, Punkin. A friendly canine often relaxing in his little bed or outstretched on the floor. Punkin often walks up to greet the visitors of the shop, perfectly complimenting the relaxed and good-natured atmosphere of the establishment.
The location of the shop is a convenient 15-minute walk from Jinyu Station exit 2 in the Yubei district and is well-positioned in the beautiful art district, on the first floor of building 3. Several attractions await on the way to the shop, and it serves as the perfect stop to relax and take a break from sightseeing.