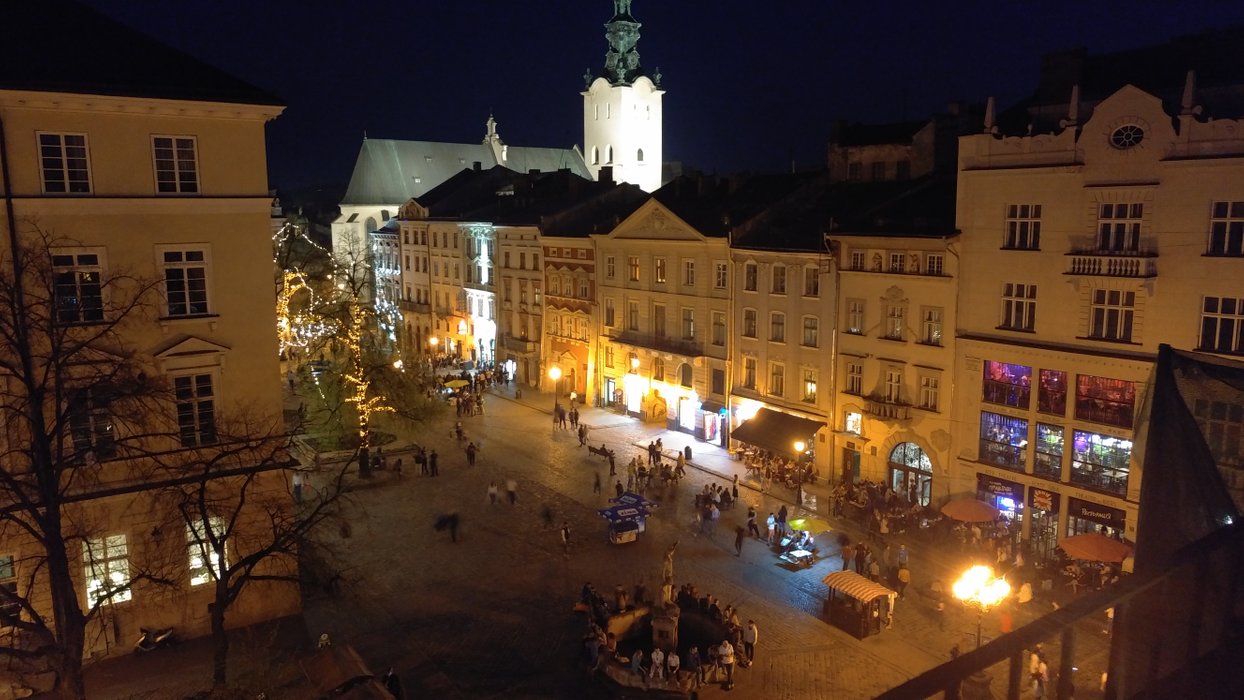 Hello every budget traveler :) Today we will visit another interesting place where prices will not clear our wallet. It will be Pravda Beer Theatre in Lviv.

The restaurant can not be overlooked - it is located on the market square and is huge. So if you want to hit it, just ask people, which way to market. Occupies three floors in a beautiful old tenement house - you can see it on the right side of the photo. Pravda is extremely popular and actually always crowded and very loud. We do not recommend it for meetings with a partner or friends with whom we want to talk. Certainly, it is worthwhile to drop in one or two beers as an introduction to further travels in Lviv pubs :) Pravda, however, has two enormous advantages: orchestra and beer!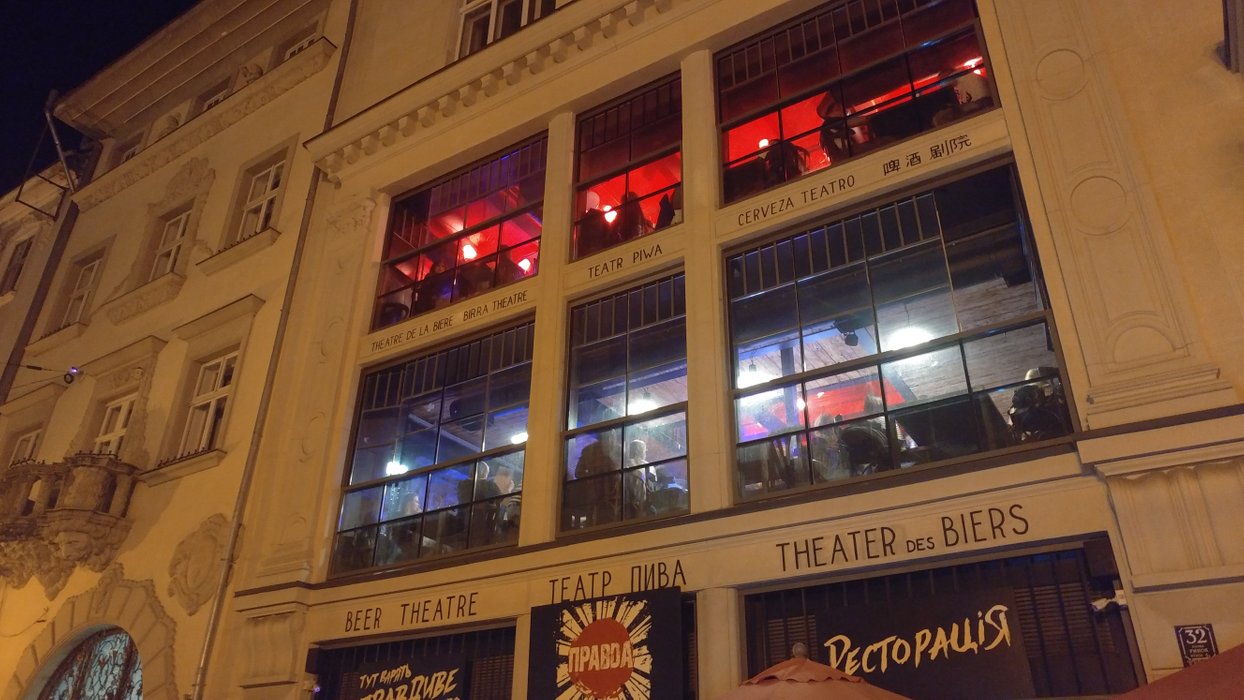 When I write about the orchestra, I do not mean one guy who plays the guitar. It's a bunch of great musicians who play trumpets, trombones and tuba. They perform covers of popular songs in various musical styles, and the audience often joins the performance with loud singing. The impression is amazing! An additional musical attraction is the 'Pravda' song. Every once in a while (probably every hour) all employees of the premises gather on the lowest floor where there are vats with beer and together perform company anthem :)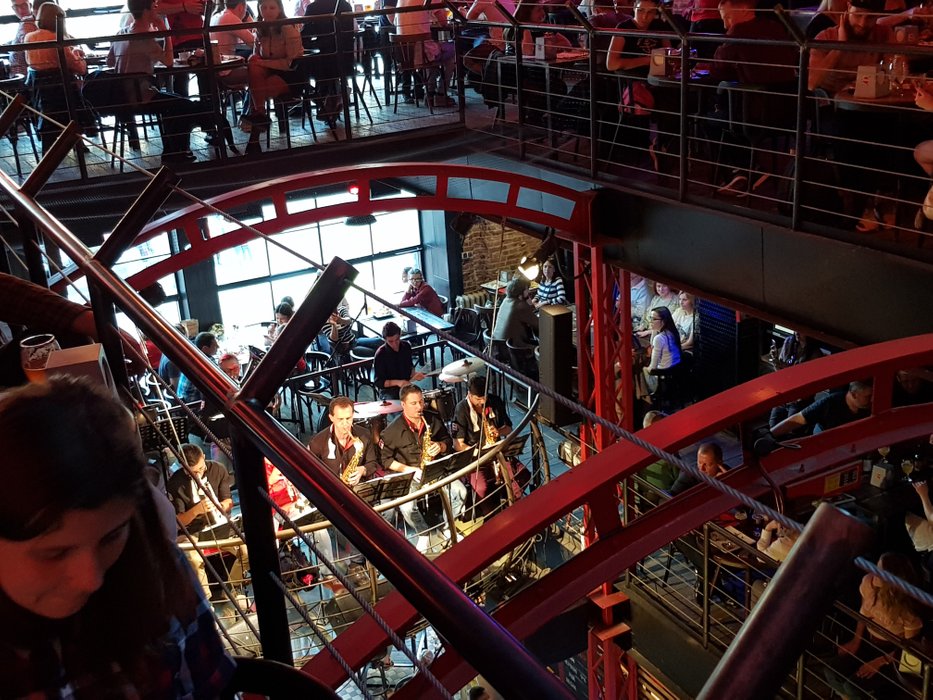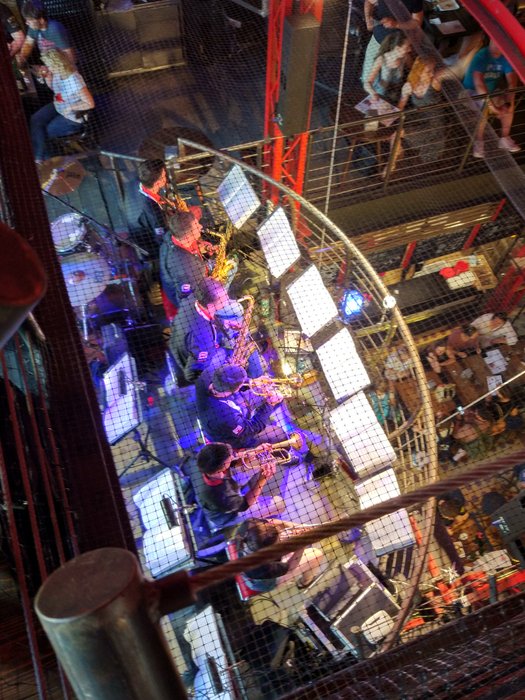 The second thing that is worth visiting is the beer. They have their microbrewery in which they produce beer. As they write on their website: "Pravda is not just a restaurant or brewery, but you can see how brewer's create true beer, from start to finish." The selection is very large and contains practically all the currently most popular types of craft beer (stout, witbier, but, ipa, etc.). An element that distinguishes Pravda from others is that labels and beer names refer to political issues. So there is beer with Angela Merkel, Putin, Trump or Trudeau :) The price of beer is about 1.2 usd per half liter! We can also buy them for take away along with other souvenirs in the shop on the ground floor.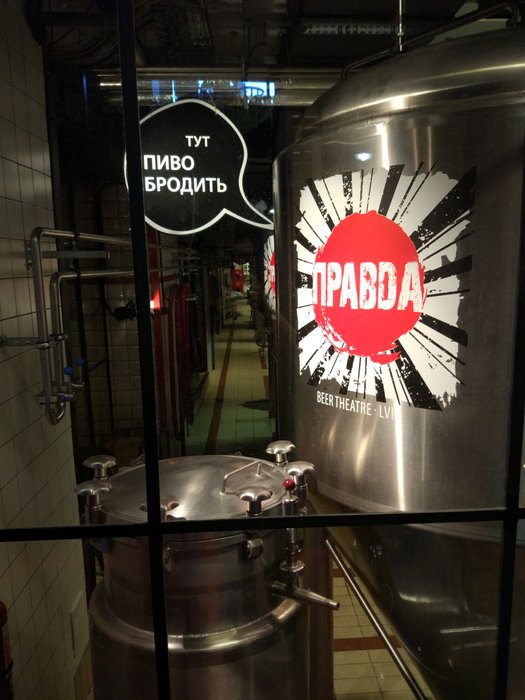 When it comes to snacks, we tried:
Fried Cheese - costs about 3.6 USD
Crispy Platter - costs about 2.9 USD
Baked Beetroot Salad Sunflower Pesto - costs about 2.15 USD
Marinated Mackerel - costs about 3.40 USD
All the snacks were very good and the portions quite large. We can not say anything about main courses because we did not eat them, but you can see the whole menu on the Pravda's website: http://www.pravda.beer/en/pravda/cuisine/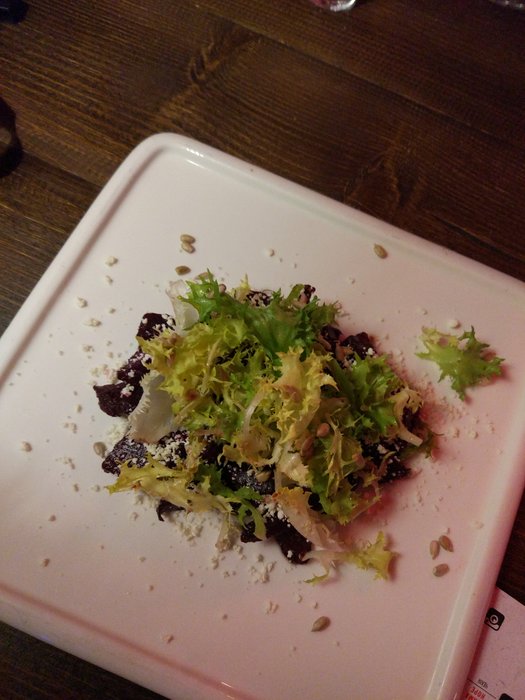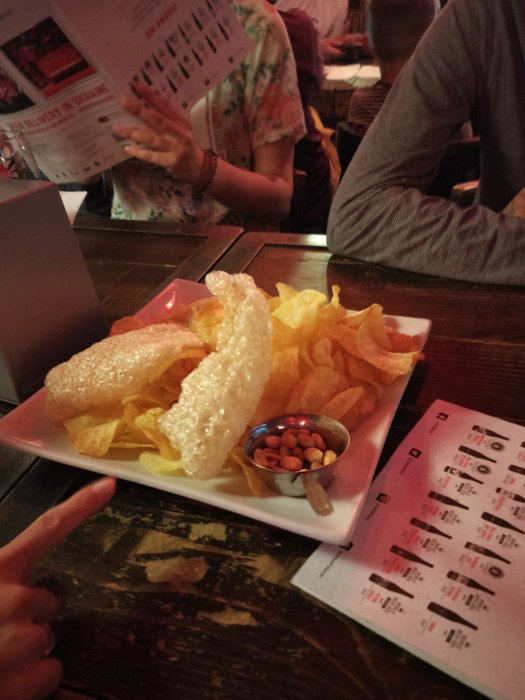 To sum up: Do we recommend a visit to the Pravda beer theater?
Certainly it is worth visiting this place because of a good beer and a great orchestra. However, the reviews of some that this is the best pub in Lviv are overdone. There are many equally or even more interesting places that we will write about yet :)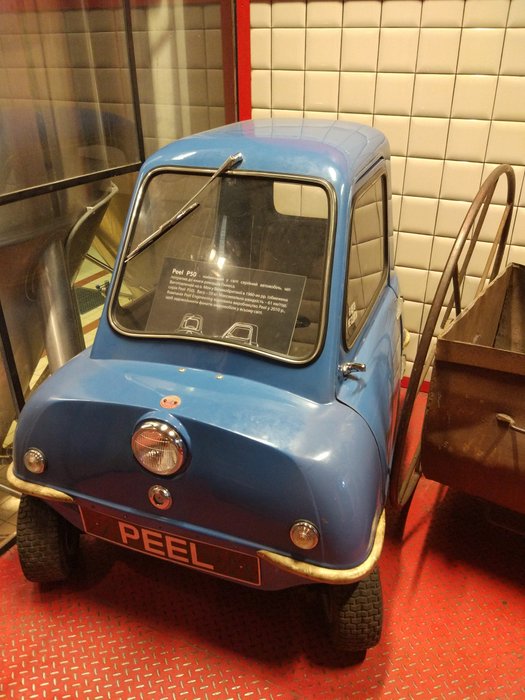 ---
Reviews on TripAdvisor: https://www.tripadvisor.com/Restaurant_Review-g295377-d8498691-Reviews-The_Pravda_Beer_Theatre-Lviv_Lviv_Oblast.html
Pravda website: http://www.pravda.beer/en/