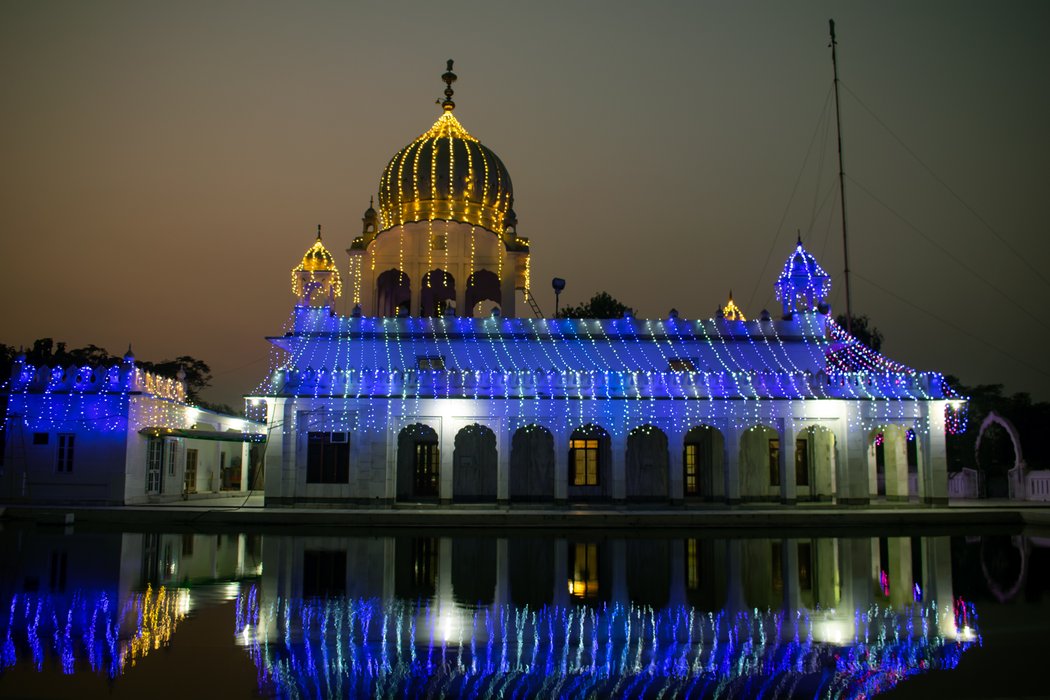 I was unable to write blogs for some days due to my final end semester exams. Today was my last exam and so I decided to go out and relieve the stress caused to my brain during these harsh days😜. I came out to roam around the rural area of pind (village in local language) Gharuan in Punjab state of India. It is a warm beautiful place to roam around. Punjab is the center of Sikhism and therefore many gurudwaras (worship place of Sikhs) can be found here. I went to one of the gurudwara and a lake in proximity to my hostel room.
Firstly, I went to the lake where I met a fisherman with his boat. I asked him to take me and my friend in the lake with him. He agreed to do that for 20 rupees. I was surprised, as 20 rupees was a little amount for making a full round of about 500m with the hand-powered boat. We enjoyed the time spent with him in his boat. He caught several fishes too and told us about his work. We even saw a water snake in the lake to which we were surprised, but the fisherman laughed to our surprise as it was too common for him to see those.
Well, that's me in his boat and he could be seen rowing the boat behind me.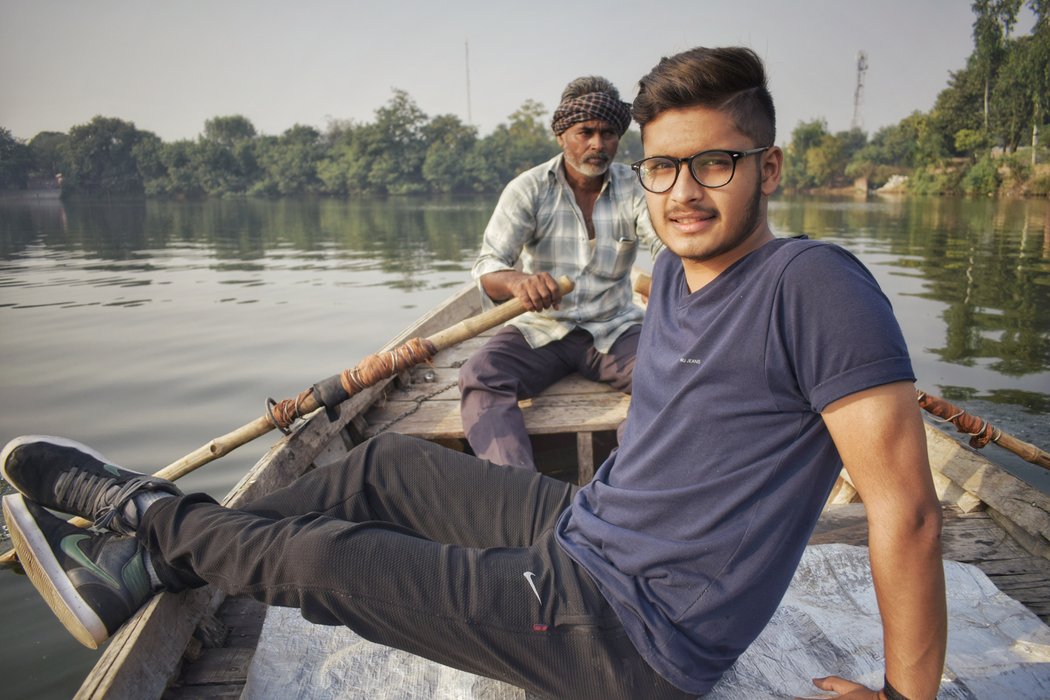 After boating with the fisherman, we saw some children playing near the lake. These children had mystical deep dark eyes which caught my attention. I captured some candid shots of those children while they were playing.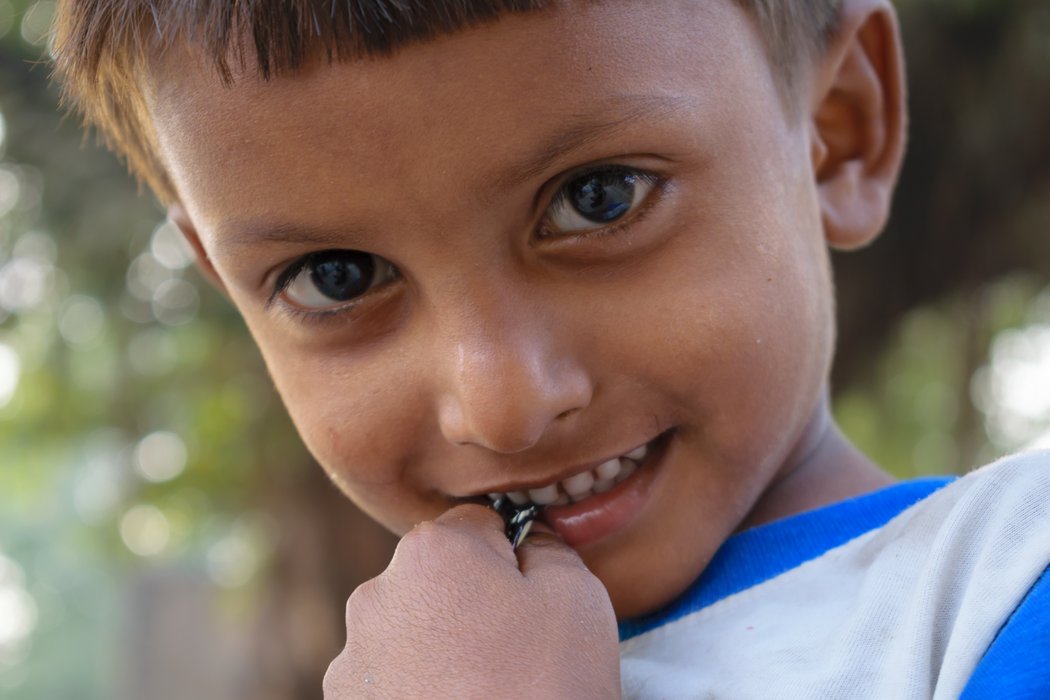 The picture below is very special. It is showing great contrast. One face with a smile and another with an expression mixed with the emotion of surprise and curiosity.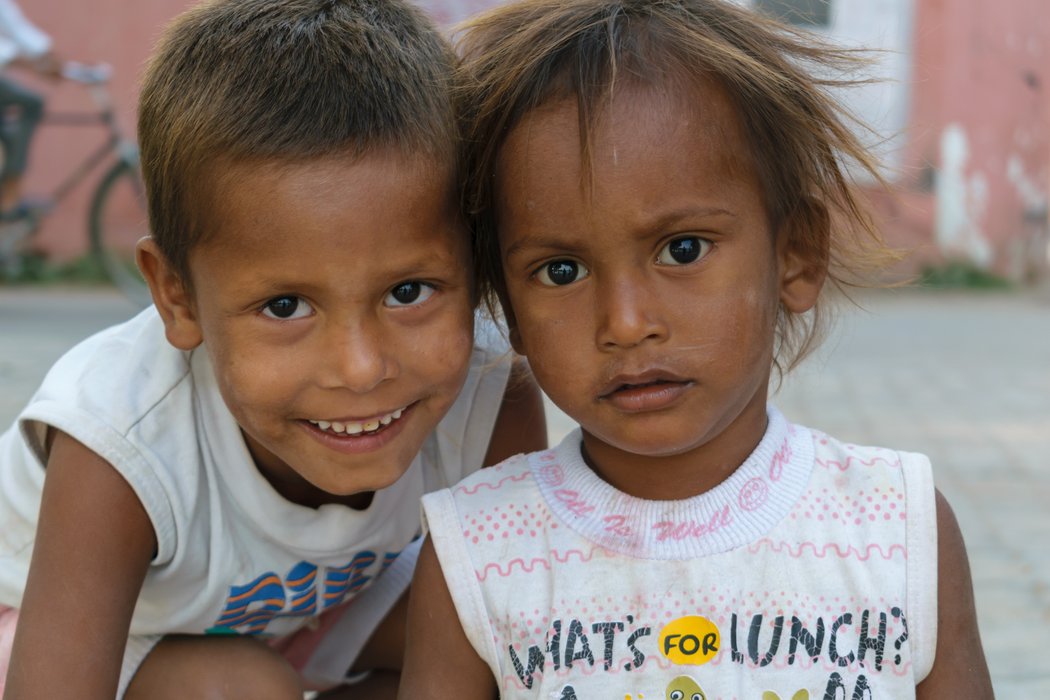 As the sun was setting, we decided to go to the gurudwara. On the way to the gurudwara, we came across the rural fields and farms of the Gharuan pind. They looked amazing during sunset. This is a picture of a poultry farm made in between the fields.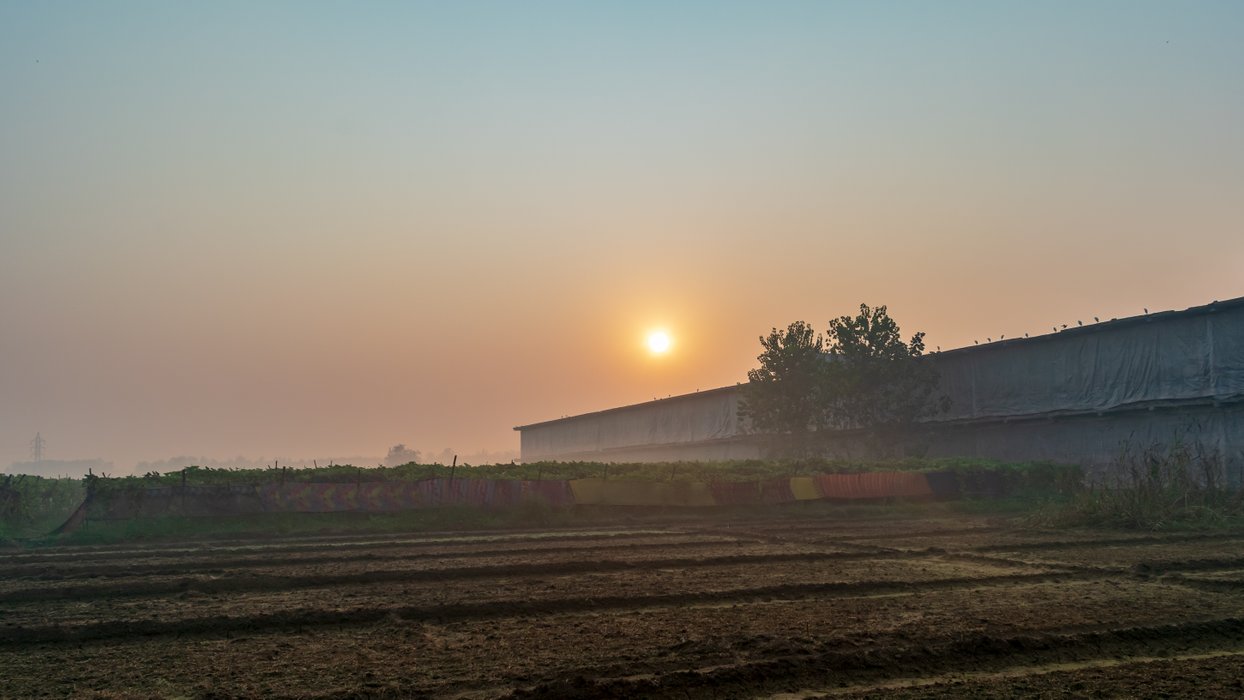 The darker tones of red were now taking over the blue sky and we were about to reach the gurudwara now.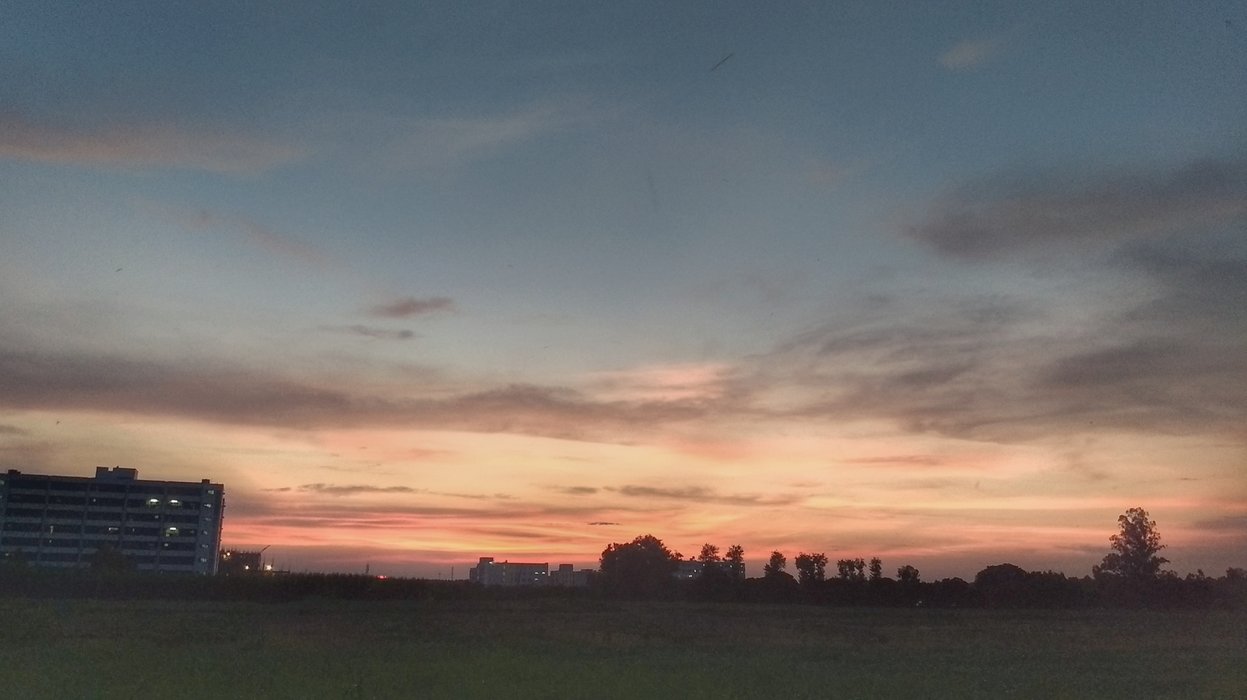 The gurudwara was a very peaceful place. We went in and spent some time there. People were chanting Gurbani there. My whole stress of exams vanished. It was a peaceful experience sitting there. I came out and took a long exposure photograph of the gurudwara which came out to be awesome. It was an evening to be remembered.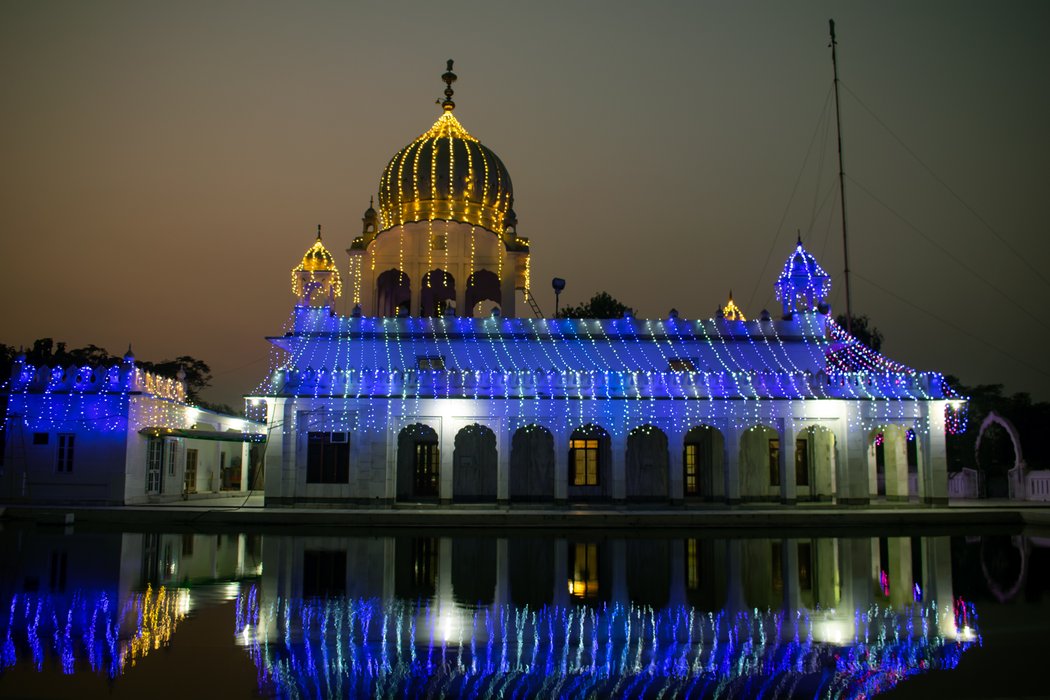 .
.
.
MORE AWESOME POSTS ARE ON THE WAY. JUST NEED SUPPORT.
.
ALL PHOTOGRAPHS ARE CAPTURED USING CANON 750D AND EDITED IN LIGHTROOM.
.
FEEL FREE TO COMMENT AND EXPRESS YOUR VIEWS.