"The best view comes after the hardest climb". This is a well-known quote. This implies for roads too. "The best view comes after the hardest drive". After driving through these deadly roads we see some of the best views of this amazing valley.
In this post, I am going to write about my experience with the deadly roads of the SPITI VALLEY. ROAD, this word might confuse you when you will see the photographs below. There is no ROAD of that kind, as we are familiar with. The roads of SPITI VALLEY are NON-METELED, SEASONAL WAYS opened only for 4-5 months of the year and at other times remain covered with snow.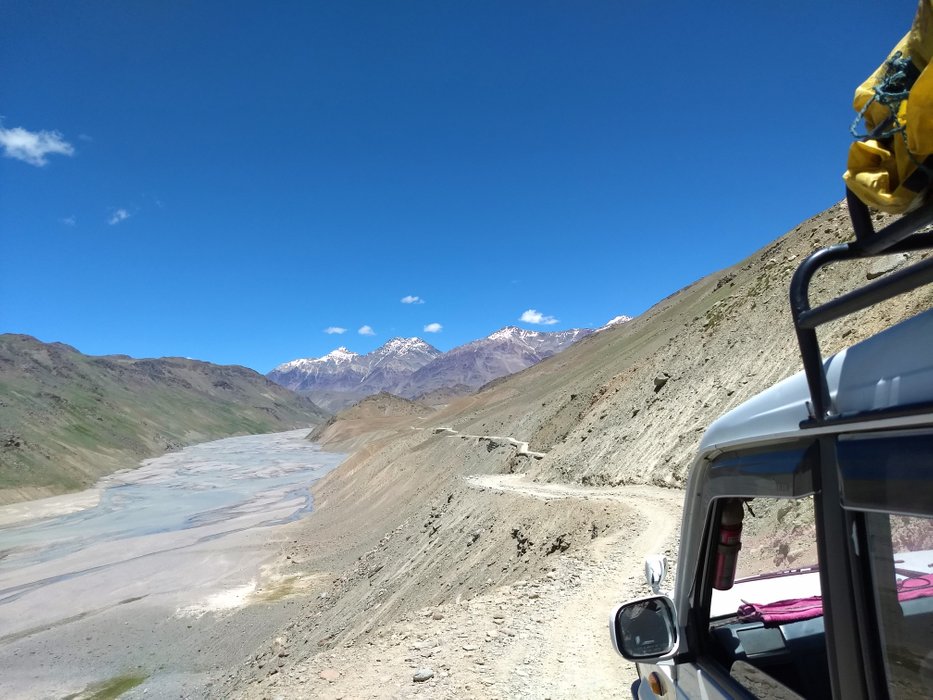 These non-metalled roads are very dangerous. Made at the height of about 4000m, these are less than a single laned path, sufficient for only a single vehicle to pass at a time. Landslides, water crossings, and broken paths, etc are very normal over here.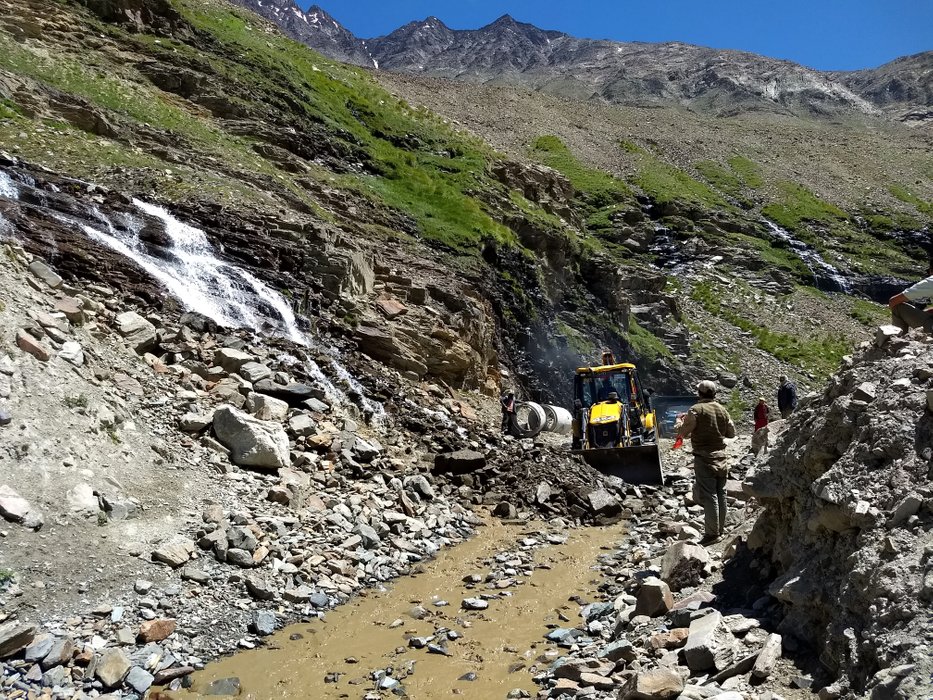 These roads can only be covered in a JEEP, 4x4 vehicle. With loose rocks on one side and harsh violent river on the other, a little carelessness would lead to deadly circumstances. The driver needs to be very careful as well as experienced on these roads. In the photo below we can see the exact condition of the road.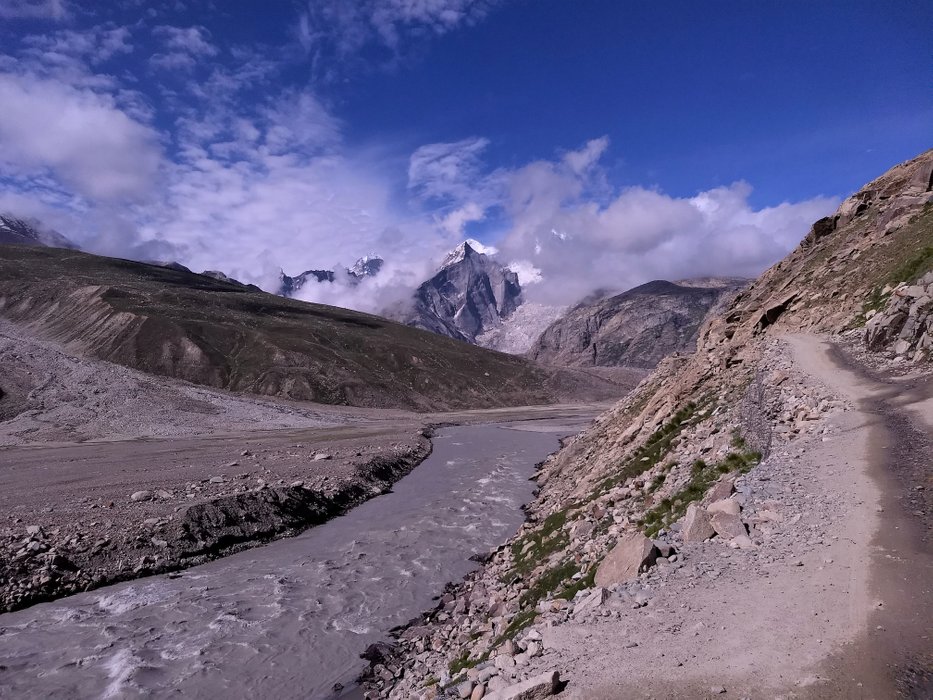 At the elevation of 4000m or more, the vehicle also suffers a lot. The people are not an exception too. The oxygen level is low at this height and the engine becomes less efficient. Humans also become less efficient, High Altitude Sickness, nausea, headache, drowsiness, etc are very common symptoms at these high altitude roads.
These roads are very prone to landslides. In the picture below we can see the road made in the loose mountain with many landslides. We can also judge the danger on the road after seeing the picture below.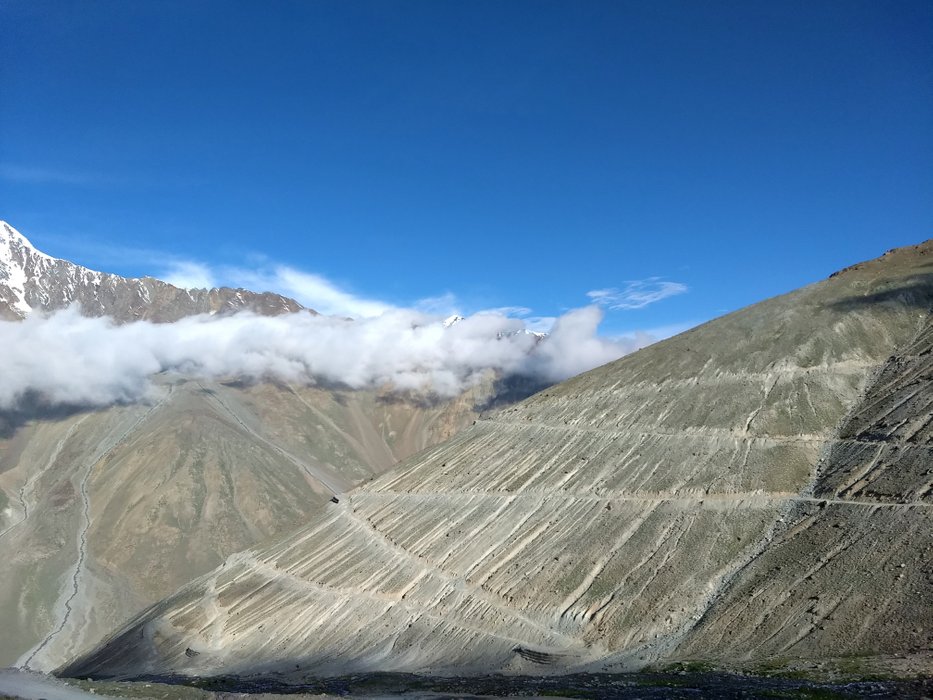 In the picture that follows we can see the loose rocks that can slide anytime and cause damage to the vehicle. One has to be super attentive on these deadly roads. Noobie drivers cannot drive on these dangerous roads.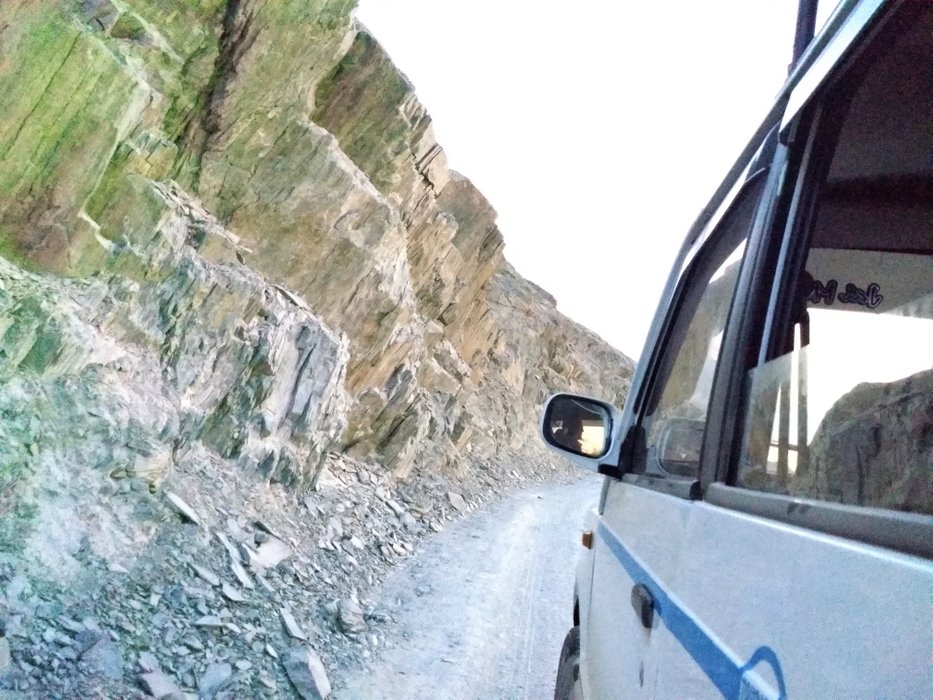 As I wrote before, "The best view comes after the hardest drive". This is the best view I was talking about. It's really amazing to see from high altitude, the whole barren valley in its full glory.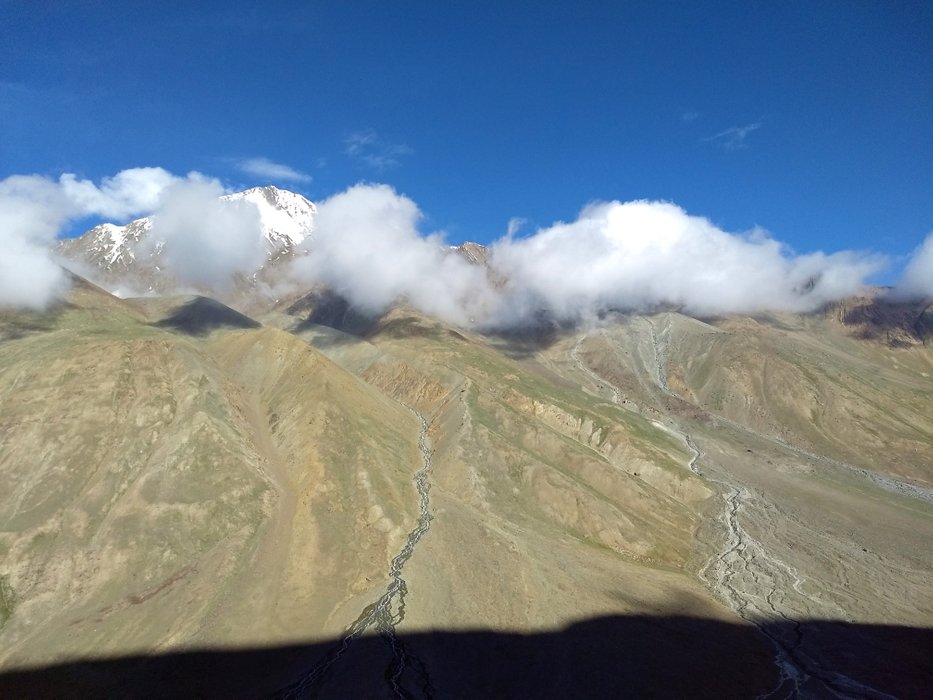 .
.
.
MORE AMAZING POSTS ARE ON THE WAY. NEED SUPPORT TO GROW.
(PHOTOS ARE CAPTURED USING MOTO G5 PLUS, EDITED USING WINDOWS PHOTO EDITOR)