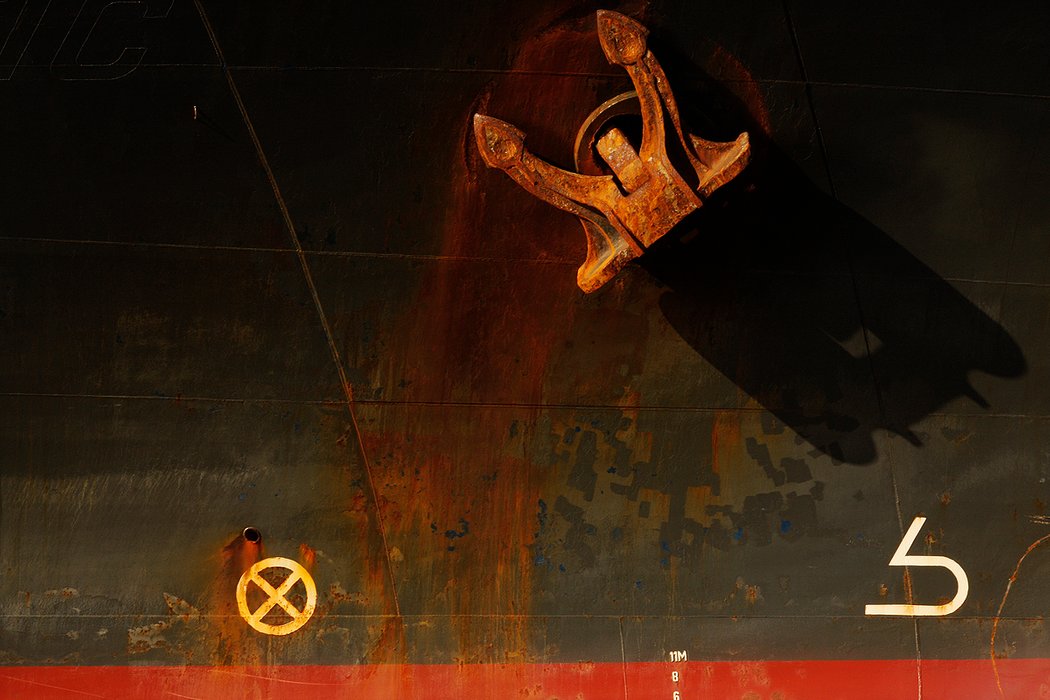 ⚓
To end my little harbour journey, I want to take you to Hamburg this time, where I have very good friends. Unfortunately it´s pretty far from my place, but before I had children, I could make some nice trips up there to visit them and make party. The "Hamburger Hafen" is one of the world´s most famous places of this kind and you can make a guided boat tour through the canals and the huge industry harbour. It´s Germany´s biggest port and the third largest harbour in Europe.
Zum Ende meiner kleinen Hafen Serie möchte ich euch mit nach Hamburg nehmen, wo ich auch sehr gute Freunde habe. Leider ist Hamburg ziemlich weit weg von meinem Wohnort. Aber bevor ich Kinder hatte, konnte ich einige Male zu Besuch kommen und Party machen ;) Der Hamburger Hafen ist einer der berühmtesten Orte dieser Art auf der Welt und man kann Bootstouren durch die Kanäle und den riesigen Industriehafen machen. Es ist der größte deutsche Hafen und der drittgrößte Hafen in Europa.
⚓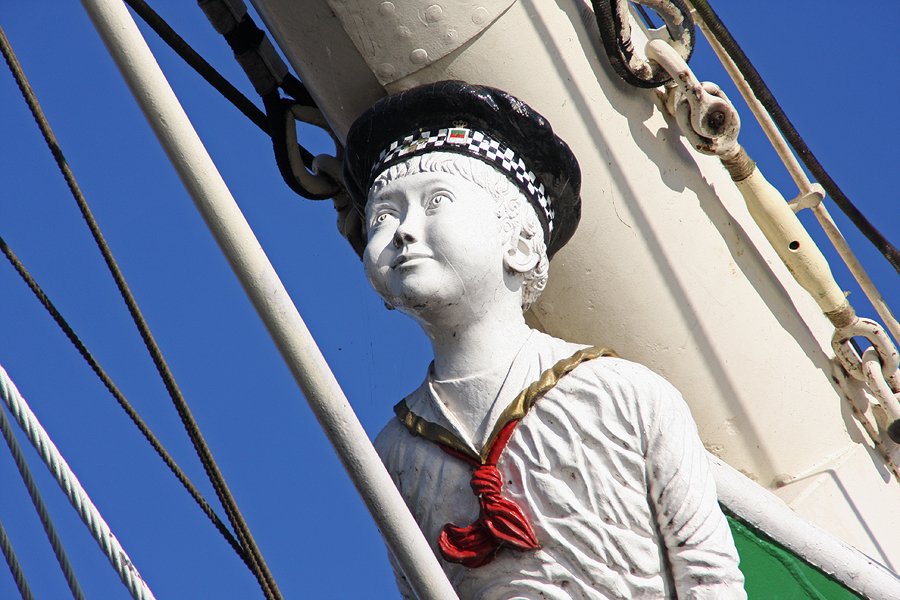 The friendly figurehead of our boat. | Die freundliche Galionsfigur unseres Bootes

⚓

I want to share my impressions with you from my harbour cruise in 2011. You know, I´m more into details and (for me) interesting views, and I hope you enjoy them anyway.


Ich möchte die Eindrücke von meiner Hafenrundfahrt im Jahr 2011 mit euch teilen. Ihr wisst, ich stehe mehr auf Details und (für mich) interessante Ansichten, und ich hoffe, dass ihr sie trotzdem mögt.


⚓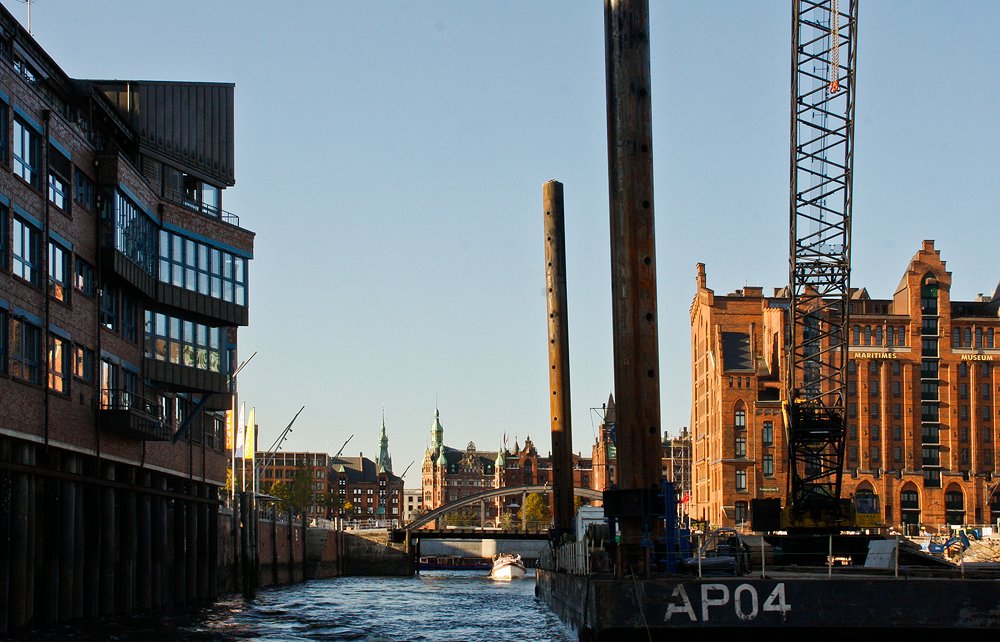 Boating the canals of the so called Hafen City, passing the Maritime Museum. You can see another tourist boat like ours approaching.
Beim Fahren durch die Kanäle der sogenannten Hafen City, vorbei am Maritimen Museum. Man kann ein weiteres Touristenboot wie unseres entgegenkommen sehen.

⚓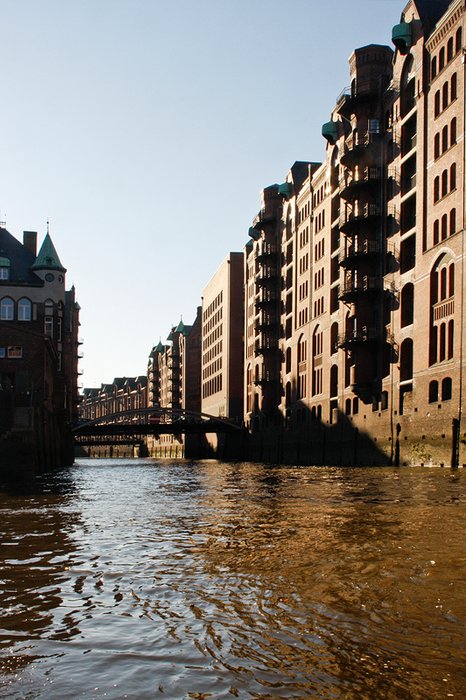 The "Speicherstadt", which is the ancient warehouse district of Hamburg. It´s a major tourist attraction where also many other museums are located like the miniature museum and the Hamburg Dungeon.

Die Speicherstadt mit ihren alten Lagerhäusern. Inzwischen die größte Touristenattraktion, wo auch viele andere Museen liegen, wie das Miniaturmuseum und das Hamburg Dungeon.

⚓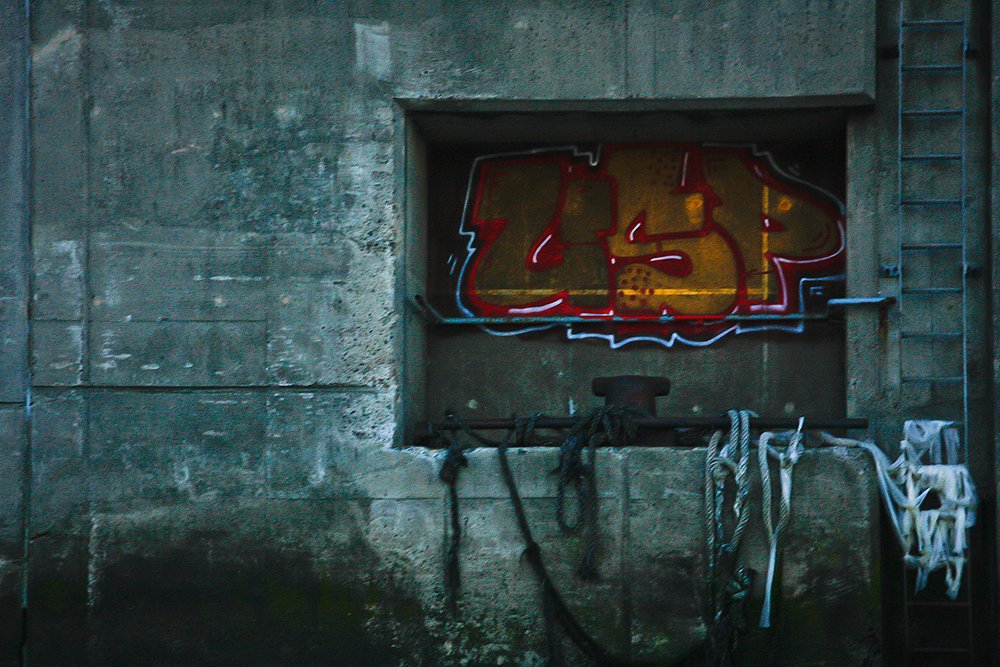 ⚓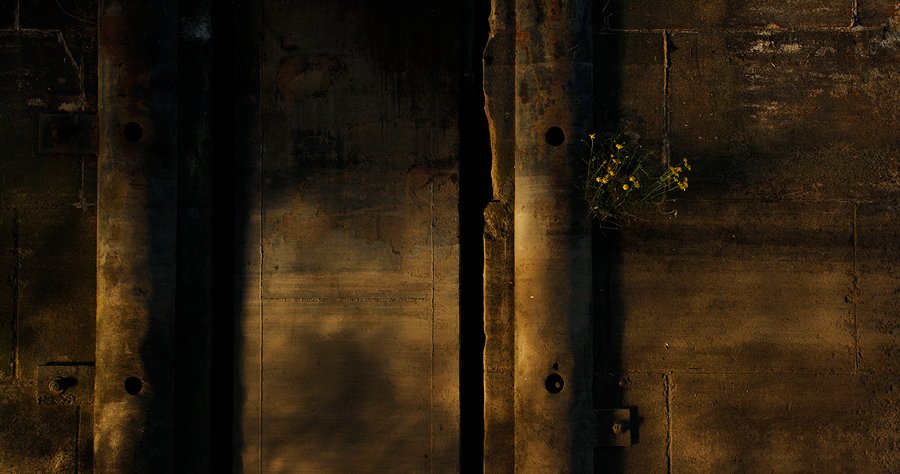 Lovely details below the countless bridges
Nette Details unter den zahllosen Brücken

⚓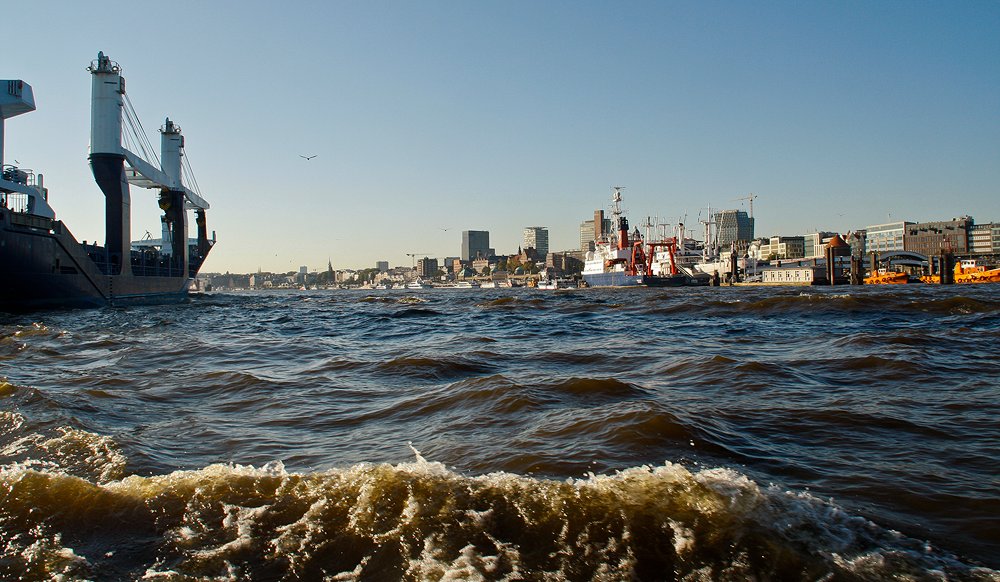 Entering the Norderelbe River, where you can see the famous "Fischmarkt", if you look closely.

Hinausfahren auf die Norderelbe, wo man in der Ferne den berühmten Fischmarkt sehen kann, wenn man ganz genau hinschaut.
⚓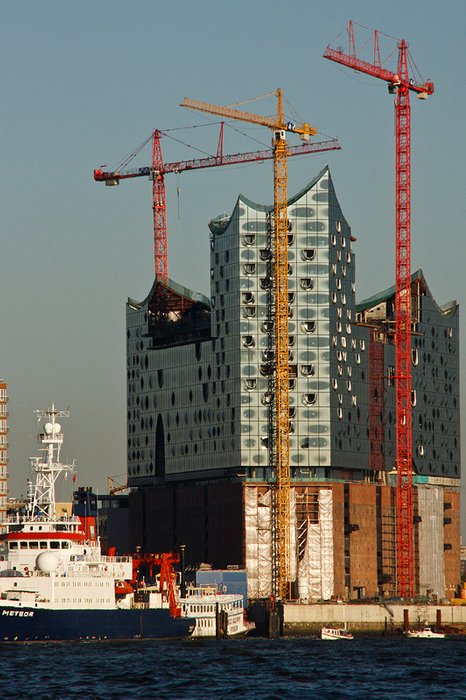 The "Elbphilharmonie", still under construction. It´s a concert hall with an impressing architecture. It opened in 2017.

Die "Elbphilharmonie", noch als Baustelle. Inzwischen ein Konzerthaus mit beeindruckender Architektur, das in 2017 seine Eröffnung feierte.

⚓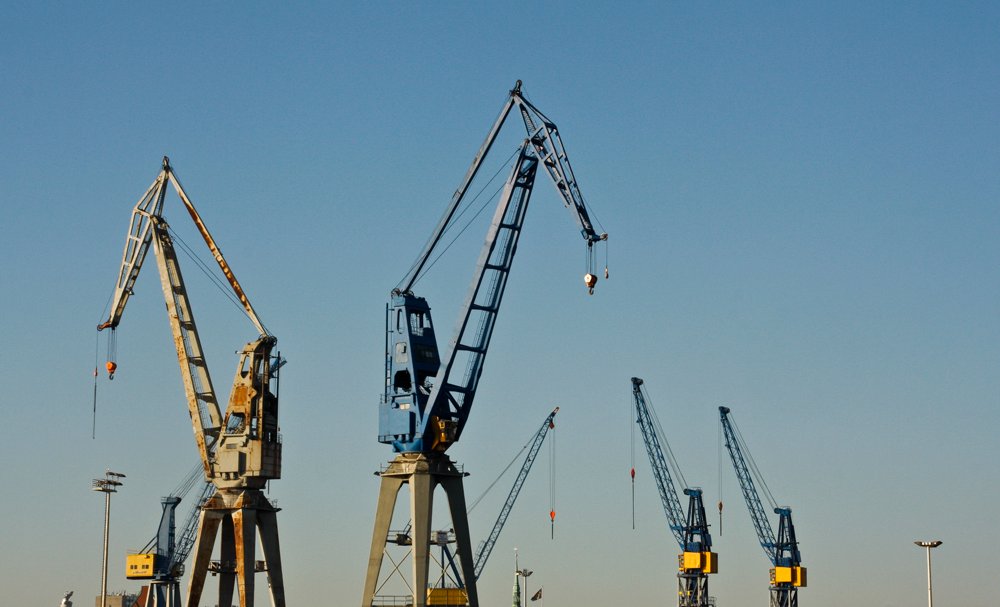 Now entering the "real" industrial harbour with its huge container ships and cranes. | Jetzt geht es in den "echten" Industriehafen mit seinen riesigen Containerschiffen und Kranen.

⚓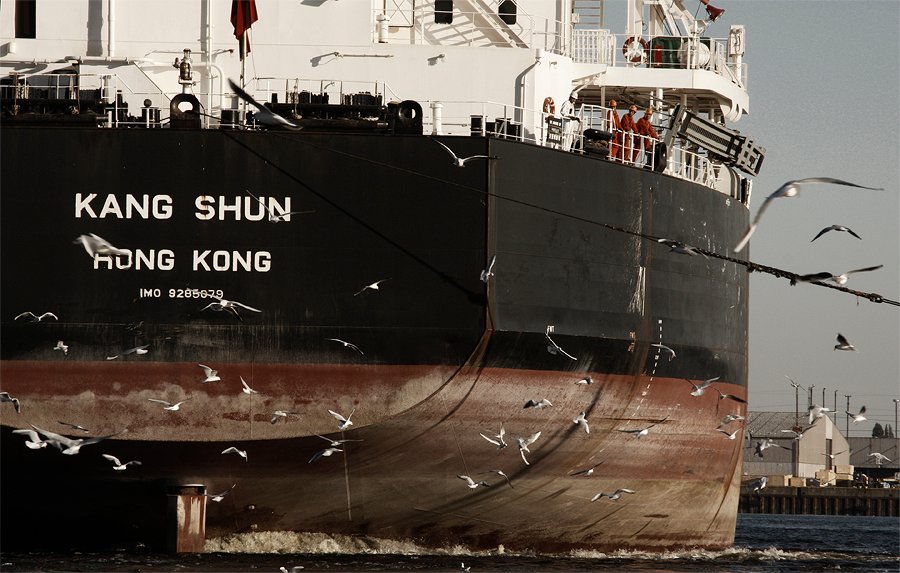 ⚓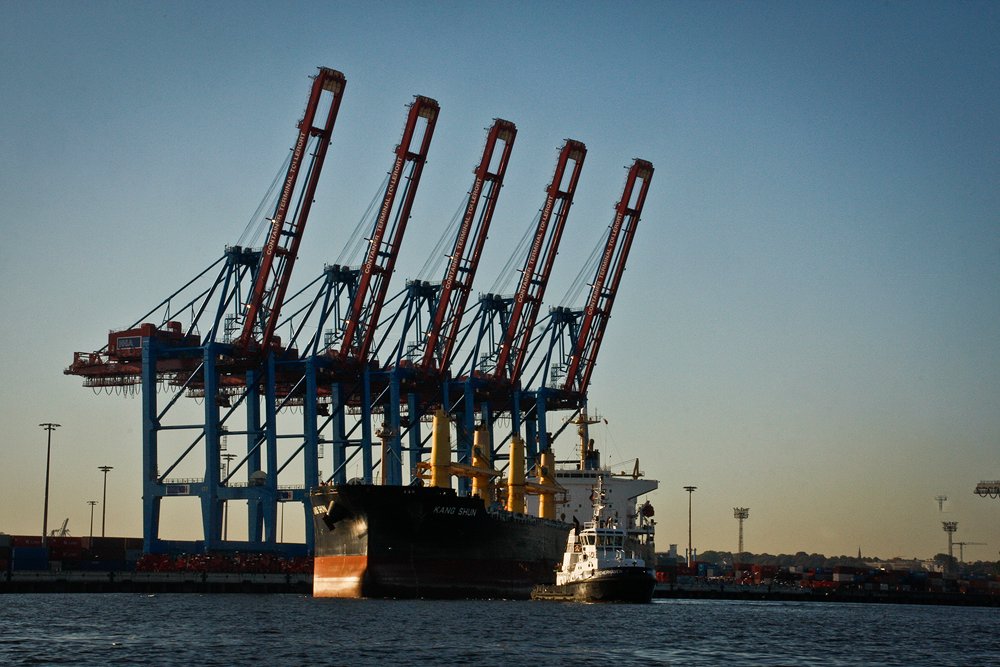 ⚓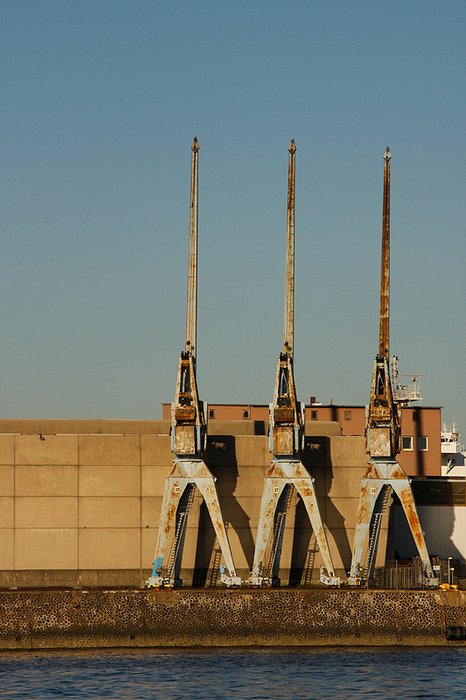 ⚓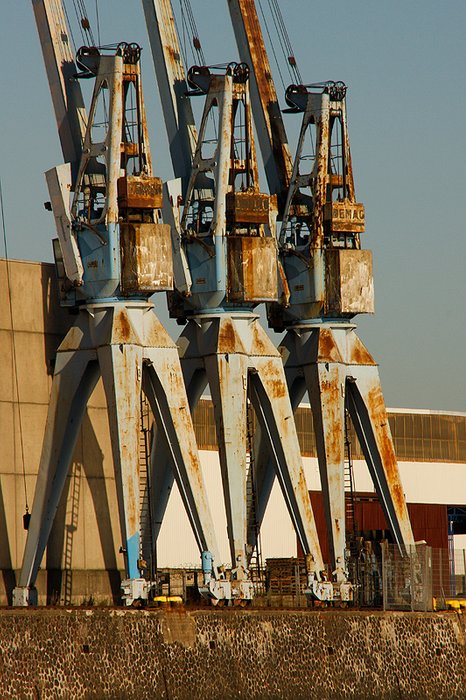 ⚓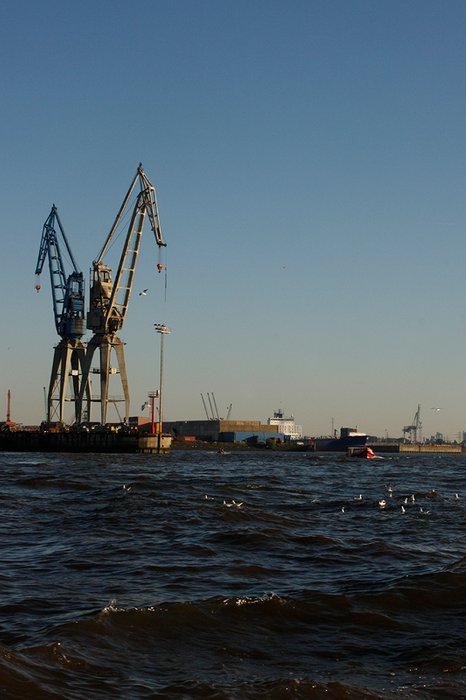 Guys, I really like those giants of steel. To me they seem like animals from another planet.

Leute, diese Stahlriesen mag ich wirklich. Für mich sehen sie aus wie Tiere von einem fremden Planeten.

⚓

If you ever go to Hamburg, don´t miss this tour! It takes only one and a half hour but you´ll see a lot, ride a boat, be on the fresh salty air...

Wenn ihr jemals nach Hamburg kommt, macht diese Tour. Sie dauert nur anderthalb Stunden, aber ihr werdet einiges sehen, ein Boot fahren, an der frischen Meeresluft sein...

⚓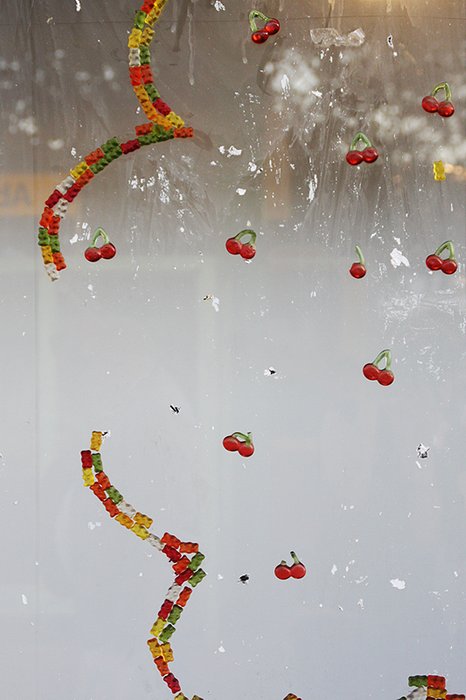 Just some street art on the way back to our appartment. Made of wine gums :)
Ein wenig Streetart auf dem Weg zurück zu unserer Wohnung. Aus Gummibärchen :)

Pictures by

Thank you for reading! | Danke für´s Lesen!
---