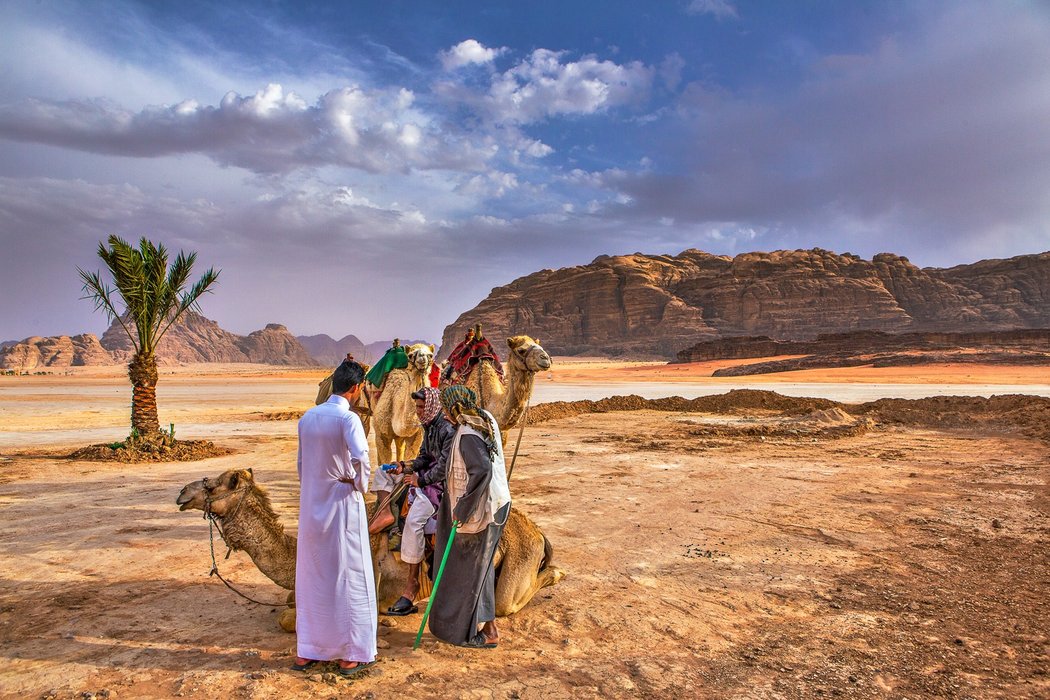 Wadi Rum, which translates to either "Valley of Sand" or the "Roman Valley", is an area in the South East of Jordan that is fairly desolate and full of some pretty incredible rock formations. Wadi Rum has a long and storied history, it has been inhabited by many cultures including the Nabataeans.
The western part of Wadi Rum is possibly best known for the movie Lawrence of Arabia, an adaptation of T.E. Lawrence's book The Seven Pillars of Wisdom. Many areas and formations have since been renamed after Lawrence to attract tourists, including the main formation as you enter Wadi Rum which has been named The Seven Pillars.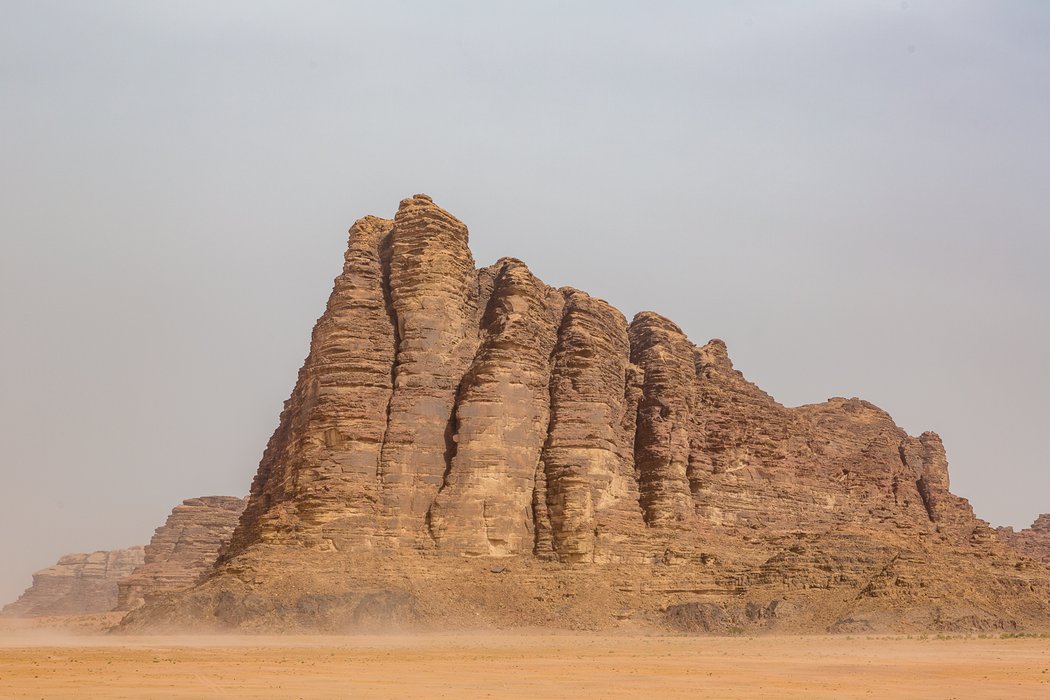 I travelled through Wadi Rum and stayed in a Bedouin Camp for a few nights and I don't think I've ever had better hospitality anywhere in the world. We were welcomed with cool drinks while some staff took our bags to our tents and then almost immediately were served a hearty lunch. While eating lunch though we could smell something delicious cooking, we weren't sure what it was initially as it wasn't served for lunch. After lunch it was time for the first of a few adventurous activities.
If you've never ridden a camel, trust me when I say one time is more than enough. I've now ridden camels in Egypt, Jordan, the United Arab Emirates and here in Australia and I'm definitely over quota for camel rides. I had travelled to Jordan from Egypt where I'd been thrown from a horse while riding around the Great Pyramids of Giza and managed to pretty severely injure my knee. Climbing up on to the camel was no small feat, but once I was up there I felt like my knee should be relatively safe.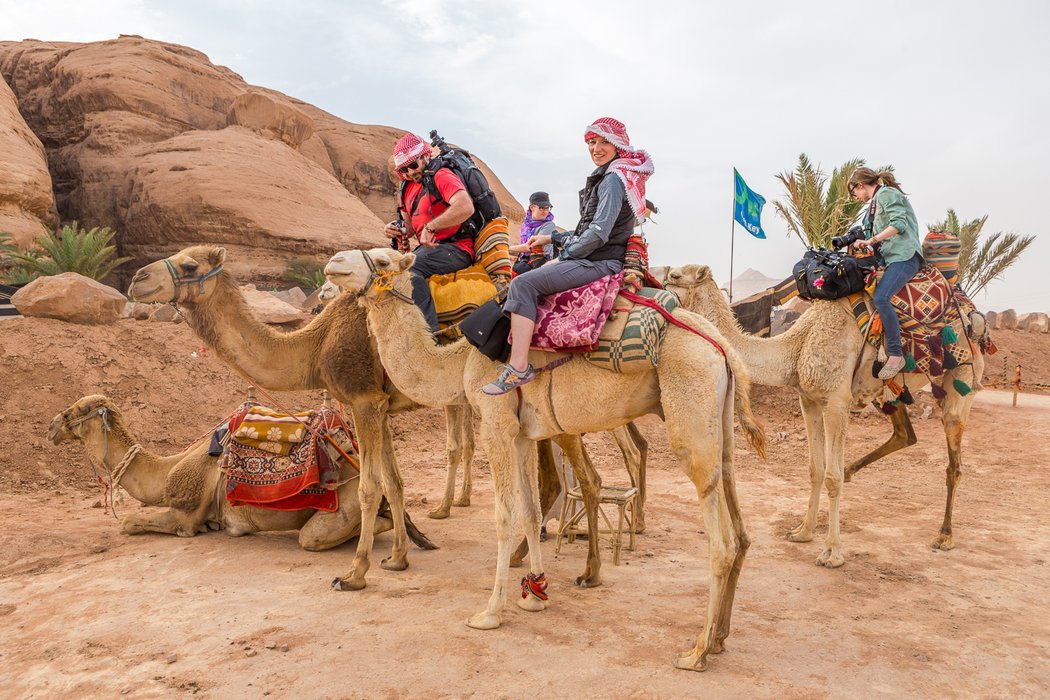 Camels are strange creatures, the bedouin absolutely love their camels as they are a form of trade, transportation and, much like dogs or cats for western cultures, companionship. Shaban, our host, treated his camels like they were kittens or puppies, you could see they enjoyed his company too.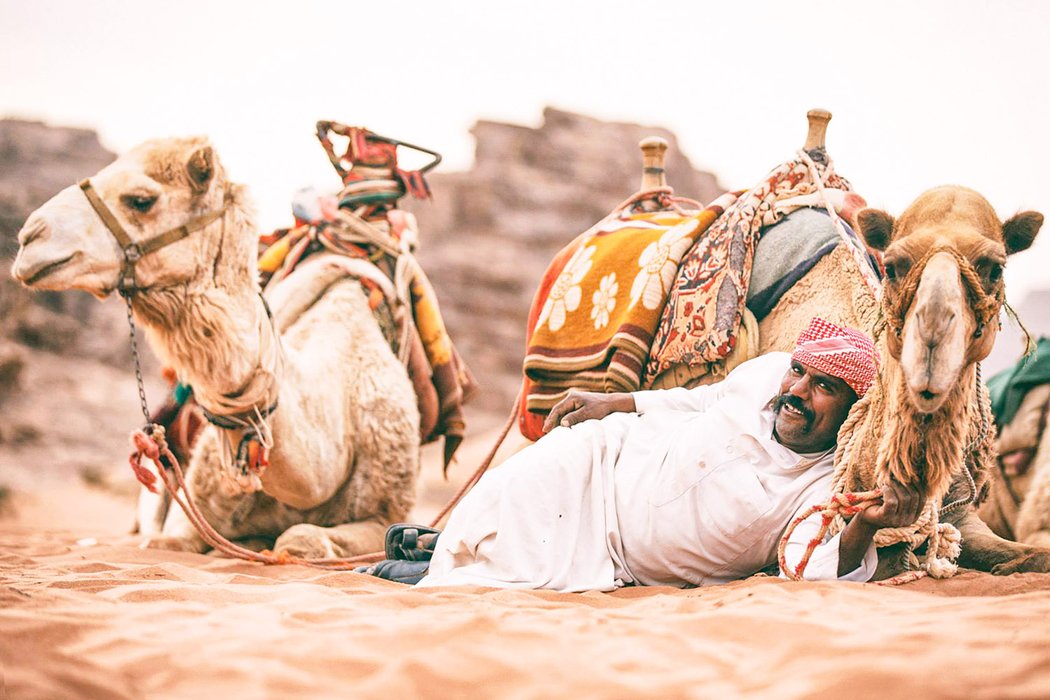 Riding a camel is very unlike riding a horse, the rhythm and motion is different and they don't seem to respond to the same inputs that horses do. Luckily we were in a "camel train" so didn't have to really steer the camels all that much. That said, mine decided to get very close and friendly with the camel next to me and in the process managed to crush my already injured knee between the wooden frames of the saddles.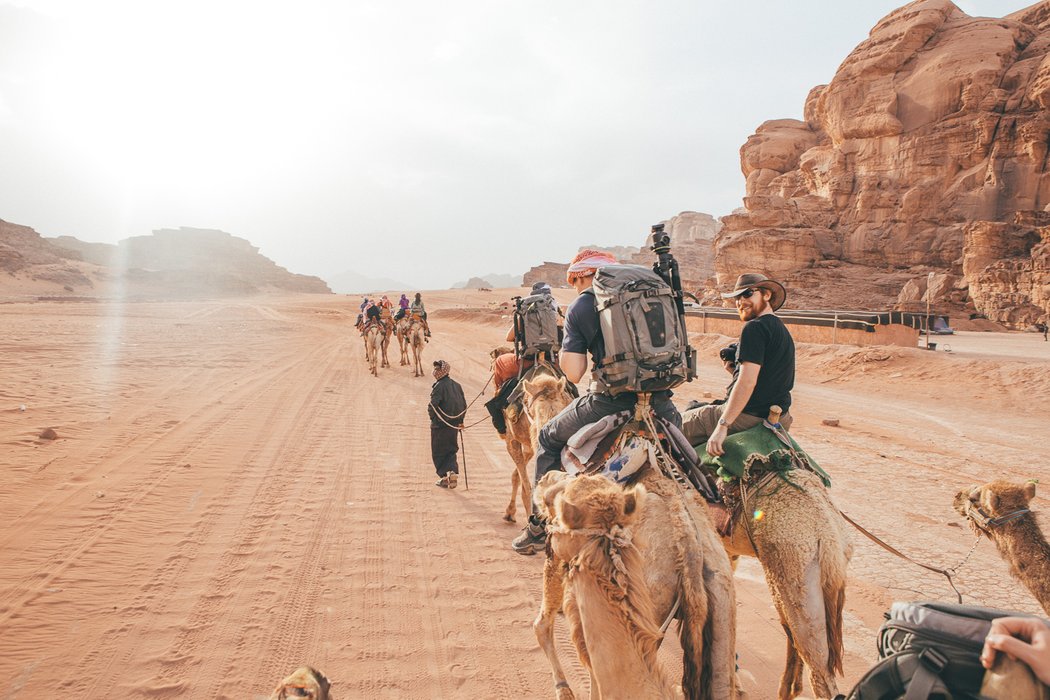 Our ride took us through Wadi Rum to a place where we could climb to an elevated view for sunset. Looking out over the view I remarked to another photographer "it looks like we're on another planet", a few years later they went and filmed much of the movie "The Martian" with Matt Damon in Wadi Rum.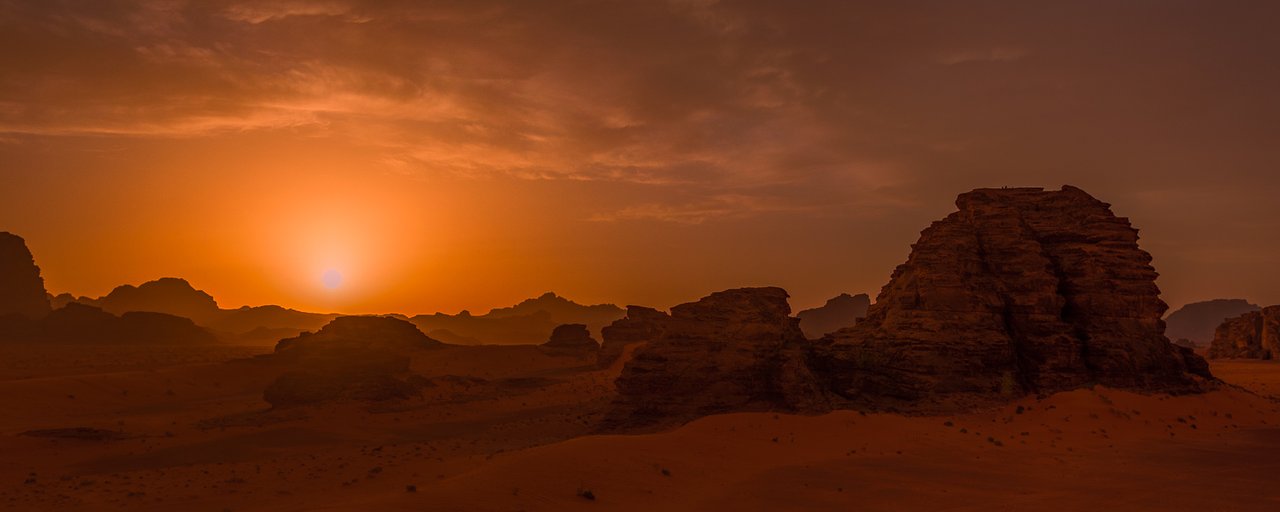 There is something very different about the sunsets in places like Jordan, Egypt and the United Arab Emirates. I think there must be more dust or sand in the air as you can actually look at the sun as it sets because it is far more dim than what I am accustomed to in Australia. Wadi Rum was the first place I really noticed this, I hadn't taken a huge amount of notice of it in Egypt. This makes for some pretty incredible colours at sunset if the clouds are right.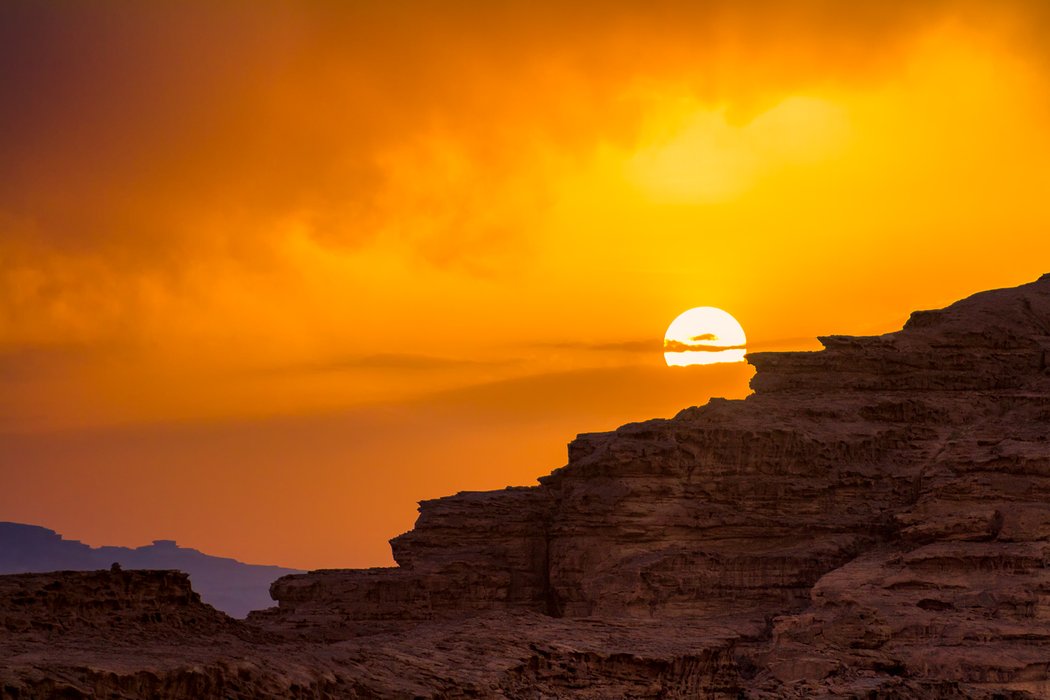 Long after the sun had set we made our way down to the waiting 4x4s that had pulled up while we were taking photos. It is strange how small things can really just bring you joy, riding in the back of an open 4x4 tray is one of those things for me, especially after experiencing such an incredible sunset.
We made our way back to camp and the enticing smells we'd smelled during lunch were suddenly much, much stronger and as we walked in we were presented with what can only be described as a banquet. There were three very long tables piled up with all sorts of food, they had been cooking it in a pit all day for us and the other guests. There are many things that different cultures can learn from each other, I think the Arab world can teach the rest of us a thing or two about hospitality.
After a long and very filling dinner shisha was presented to anyone who wanted to have a smoke with Shaban and his staff. Songs were sung, sweet tea and desserts were brought around as we sat around a roaring fire. When you think of the desert, you don't necessarily think of the cold, in fact most often you think of the dry heat. The temperature had dropped quite significantly that night though, so the fire was a welcome retreat. I also drank more tea that night than I have collectively in my life, that tea is amazing!
As people started heading to bed, I looked up at the sky and realised it was crystal clear... if you've been following my posts here you'll know I'm a little obsessed with the night skies. So I broke out my camera gear and a few of us had an impromptu night skies photography workshop. The skies aren't as unaffected with light pollution as what I am accustomed to here in Australia, but they still made for some great photos. I'd never done night photography in the northern hemisphere at that stage, so it was pretty cool to see the north star and get a complete circle around it.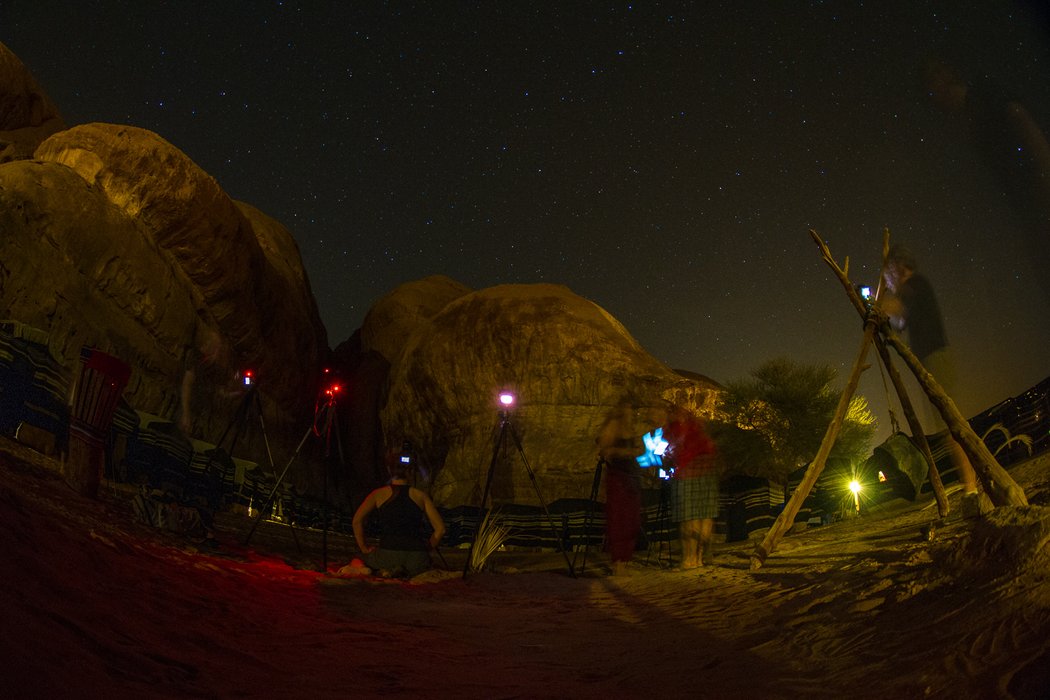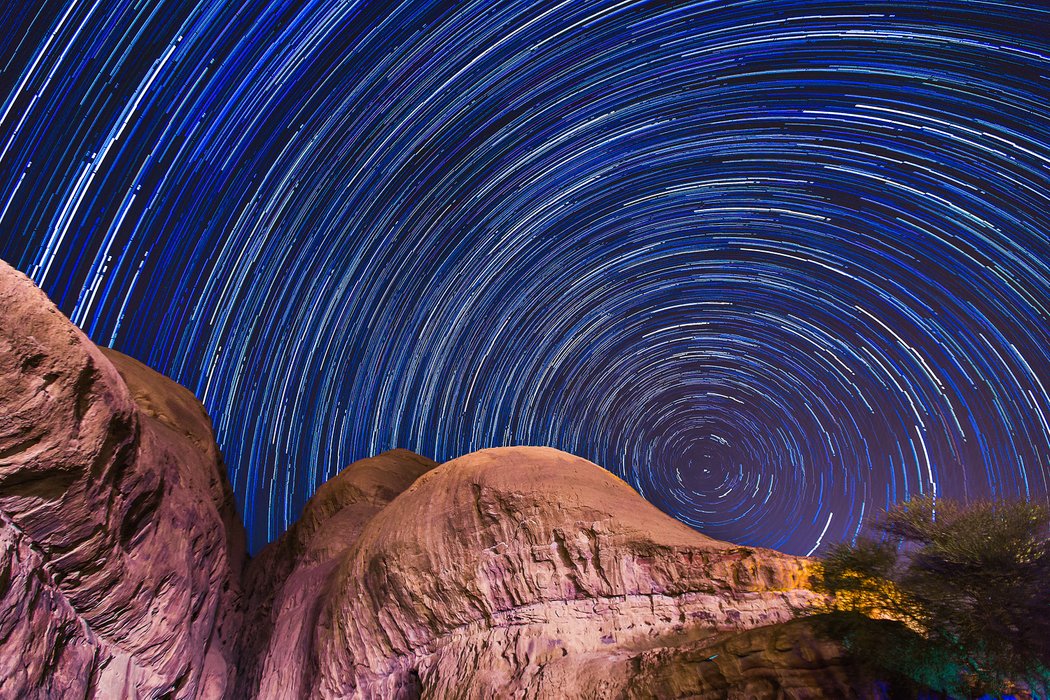 The next morning we were up fairly early for another hearty meal before heading out on the back of the 4x4s for a tour through some of the features of Wadi Rum. Riding around in the open air in this area makes for a very windy and dusty experience, it is great fun all the same! We stopped at many places for photos and found some cool shaded areas for a meal at lunch time. Here are some of the photos from the days adventures: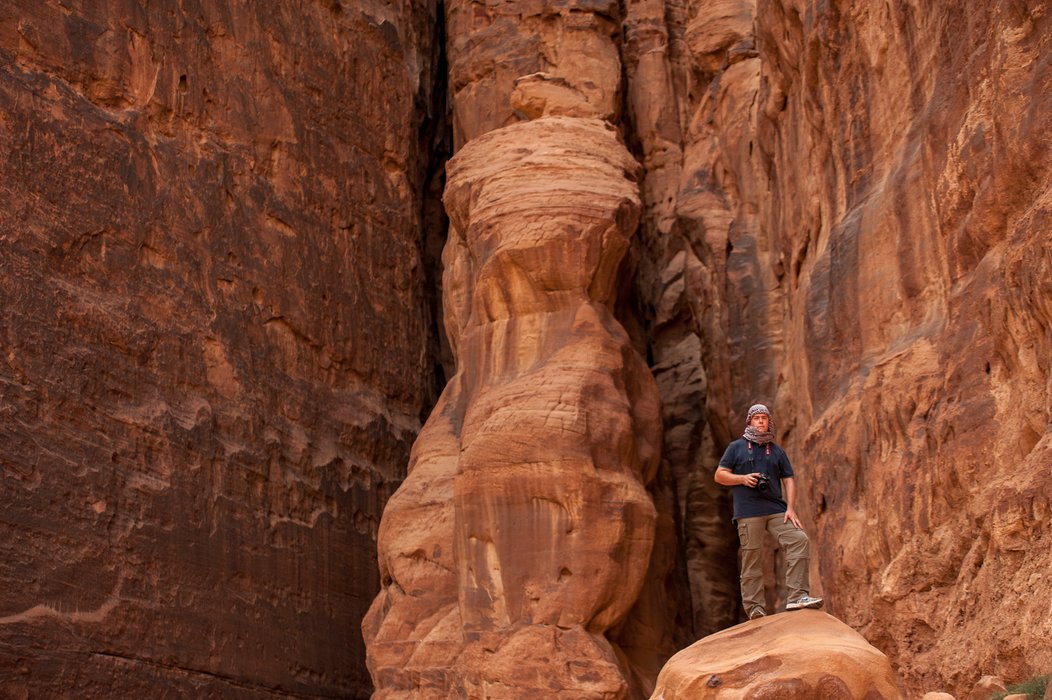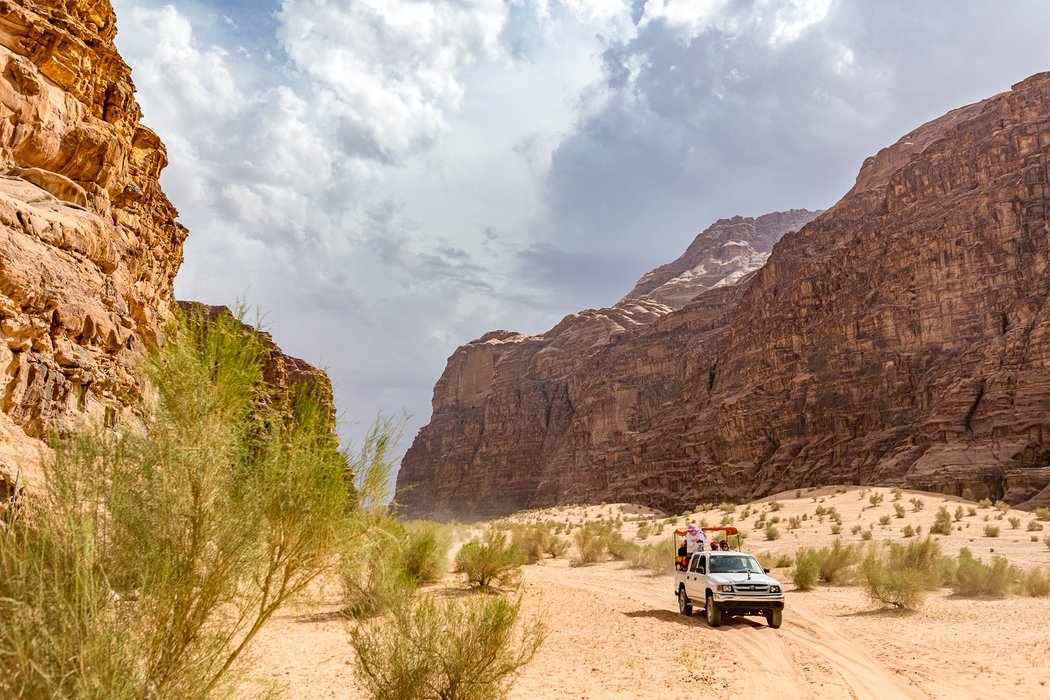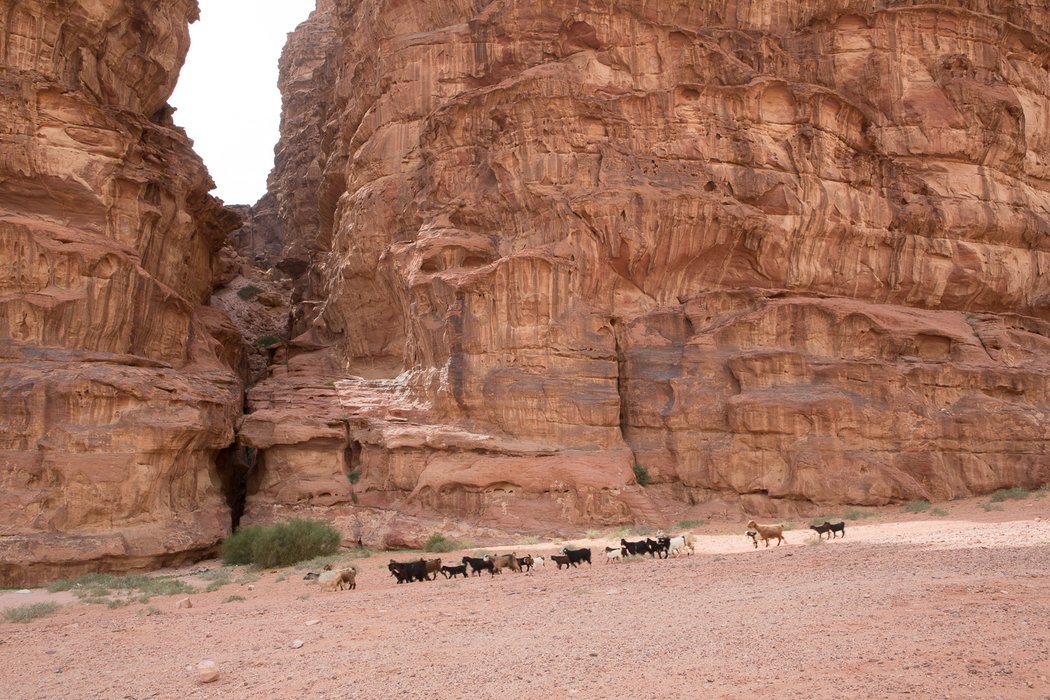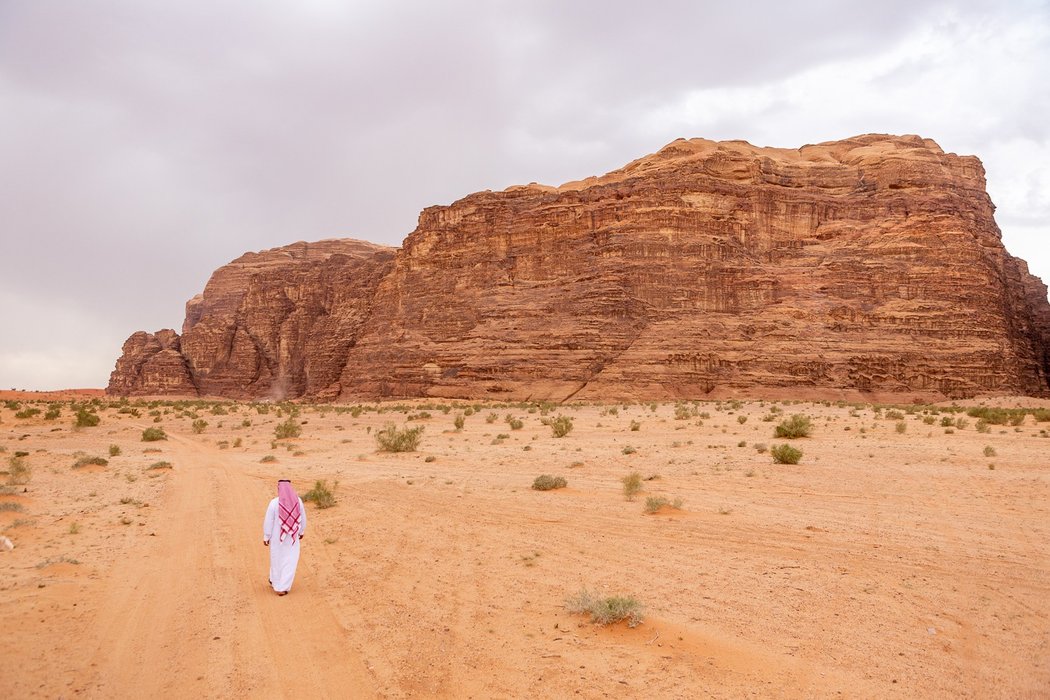 While we were out on the 4x4s a storm swept through, kicking up lots of sand and darkening the skies. It was great to watch it pass just in front of us as we stayed at the edge of it. After the storm cleared the sun came out again and lit up the rock formations, making for some dramatic photos against the dark skies.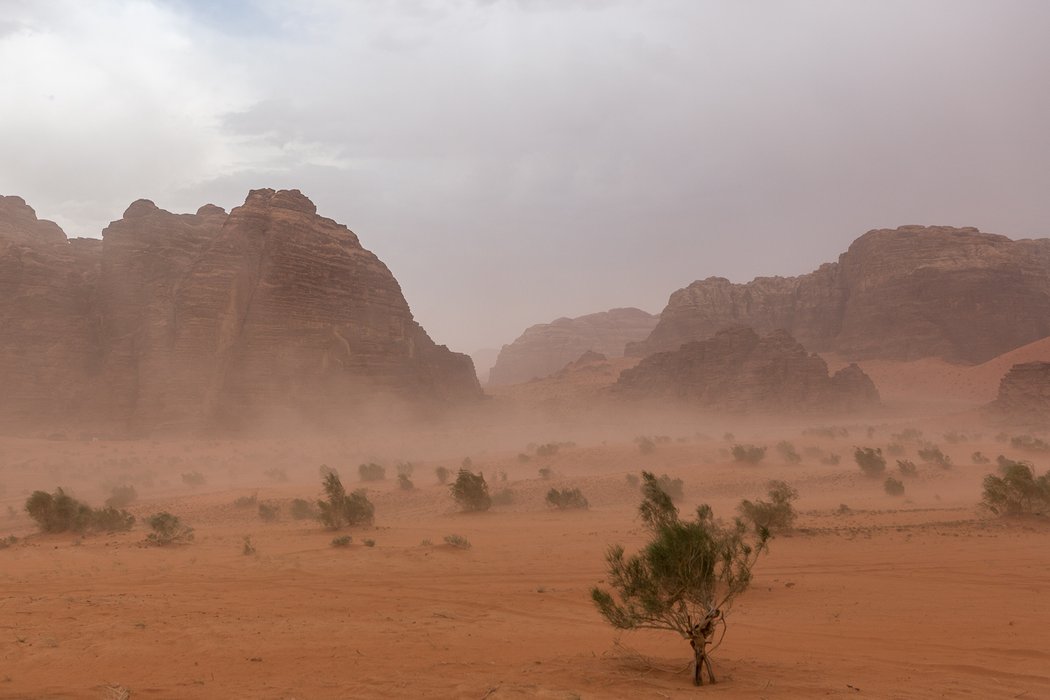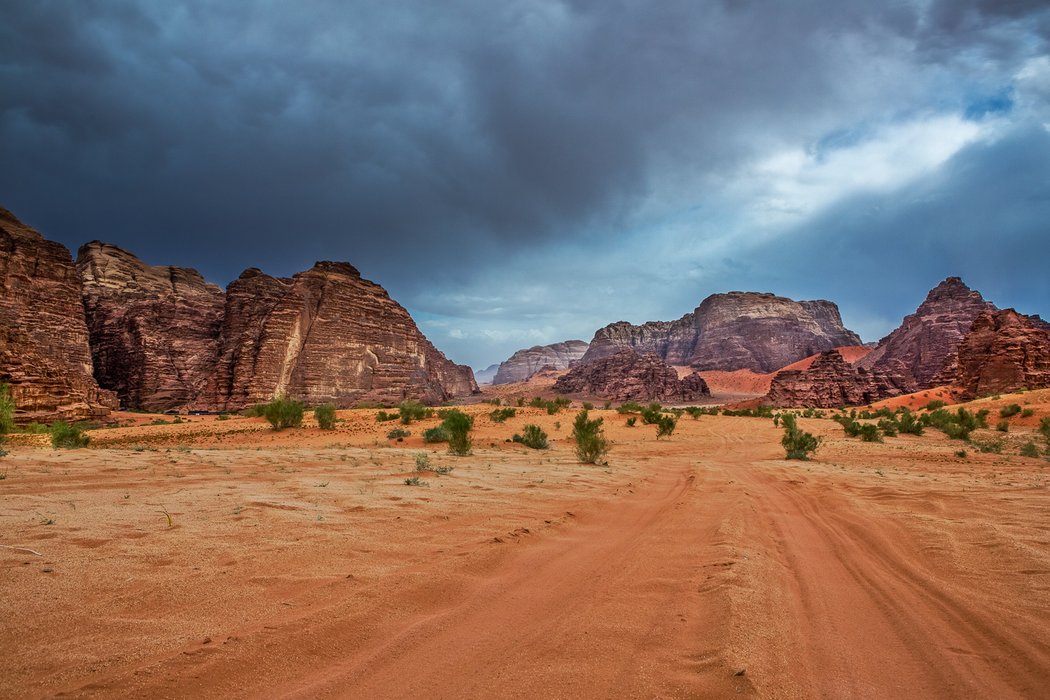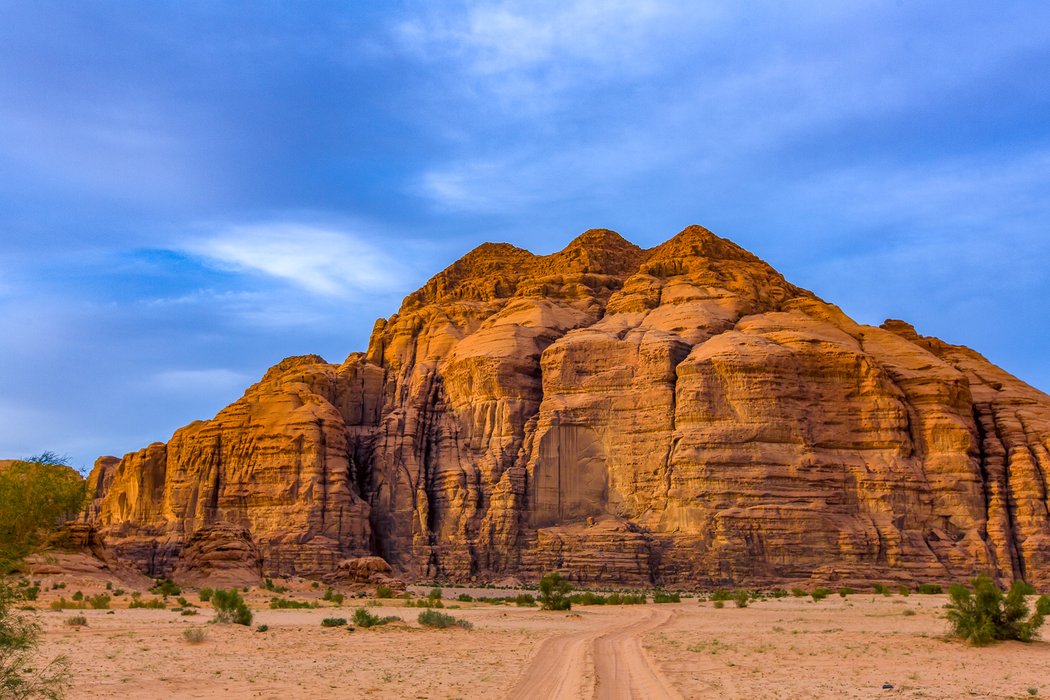 As the light started to fade we headed back to another vantage point to watch the sun set and I finally had a chance to capture the scale of the rock formations. It is always something that is quite hard to convey in a photo without some sort of point of reference. In this case the 4x4s made for some great points of reference.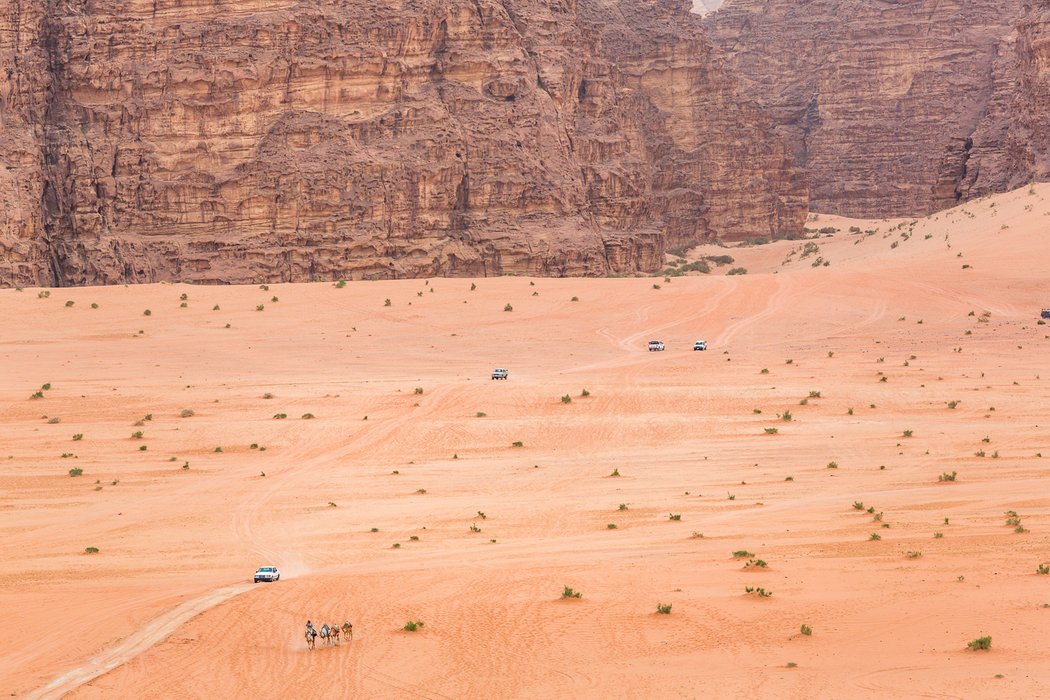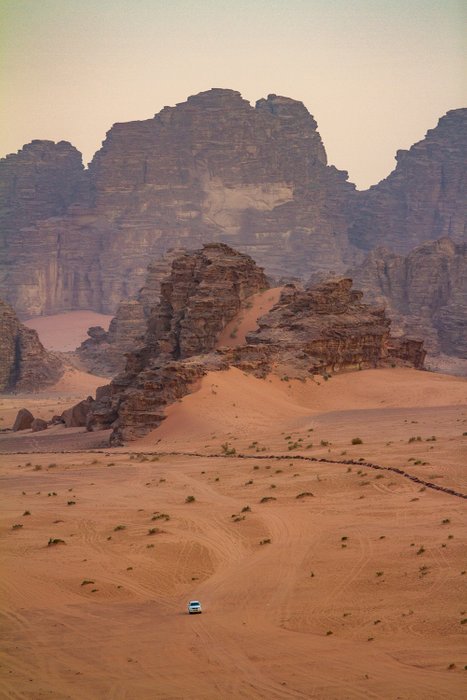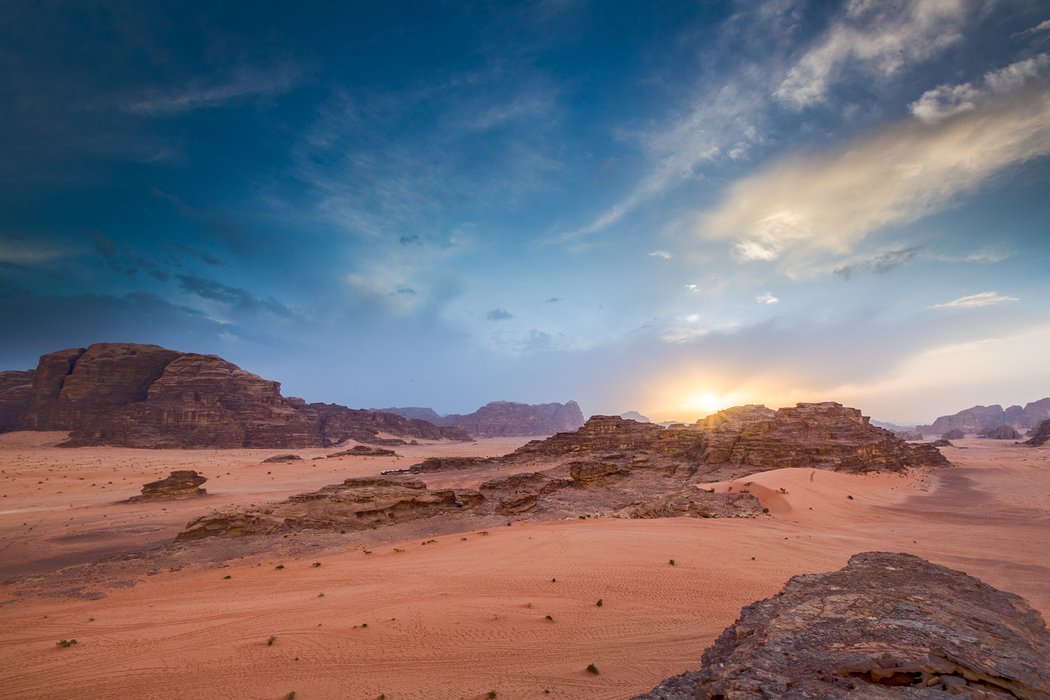 My time spent with Shaban and his staff was incredible. One of those experiences that you don't want to end and by the end of the stay I'd made some new friends. Shaban is cheeky and full of mischief, lovable and an instant friend to all who meet him. I highly recommend a stay with him if you get the chance. I'm looking forward to the day I can travel back to Jordan and stay with him again.
Next Jordan post: The mystique of Petra.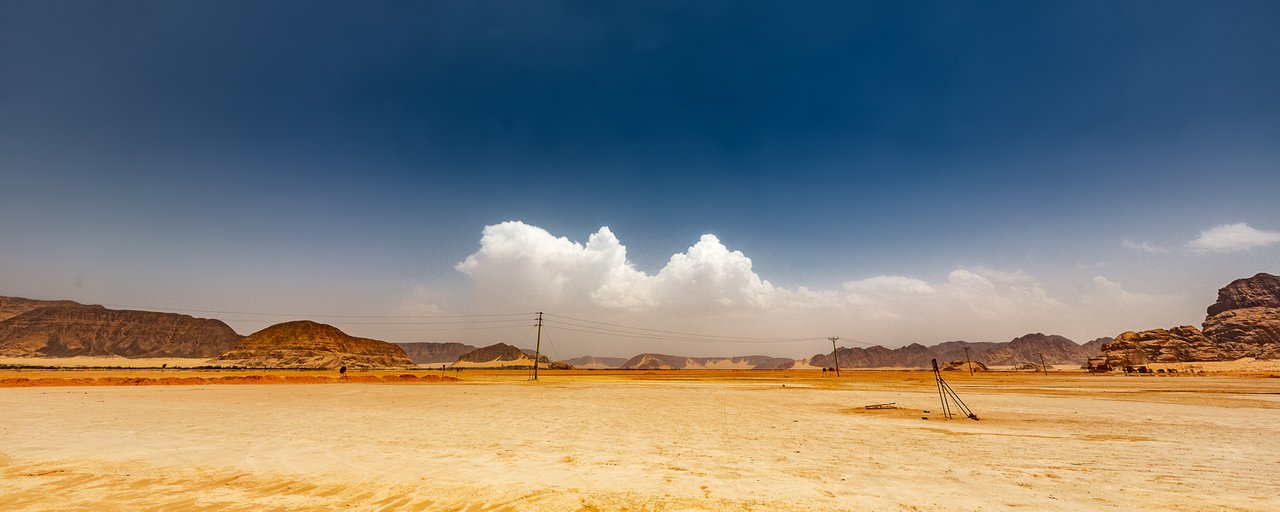 ---
Visit my website for more: paulmp.com
Prints are available on Redbubble: Paulmp on Redbubble
Social Media:
Instagram | Facebook | Twitter | LinkedIn
All photos posted are copyright Paul Pichugin unless otherwise stated.