Hi Dear Stemmit community,
After stopping to Airlie Beach and Whitsunday Island where I spent some days (I have already shared previously and of course I keep suggesting to you to visit if you come to Queensland). Now I sharing with you my visiting of Magnetic island located 8km from the city center of Townville, the largest city in the northen Queensland. Just twenty minutes ferry ride away from the mainland to go to a naturally beautiful place.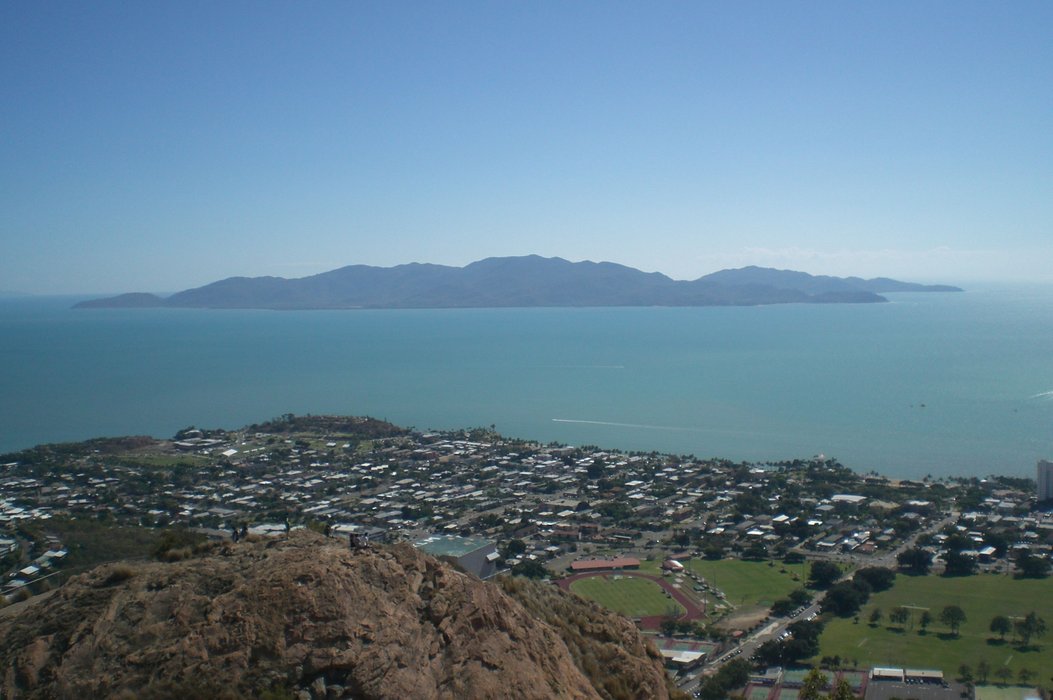 (Photo taken from the Castle hill lookout in Townsville)
The island is the traditional homeland of the Wulgurukaba people. They have firstly lived here and in the nearby mainland for thousands of years untill Europeans forced to move them off. Nowadays only a small community of Wulgurukaba people returned to this island.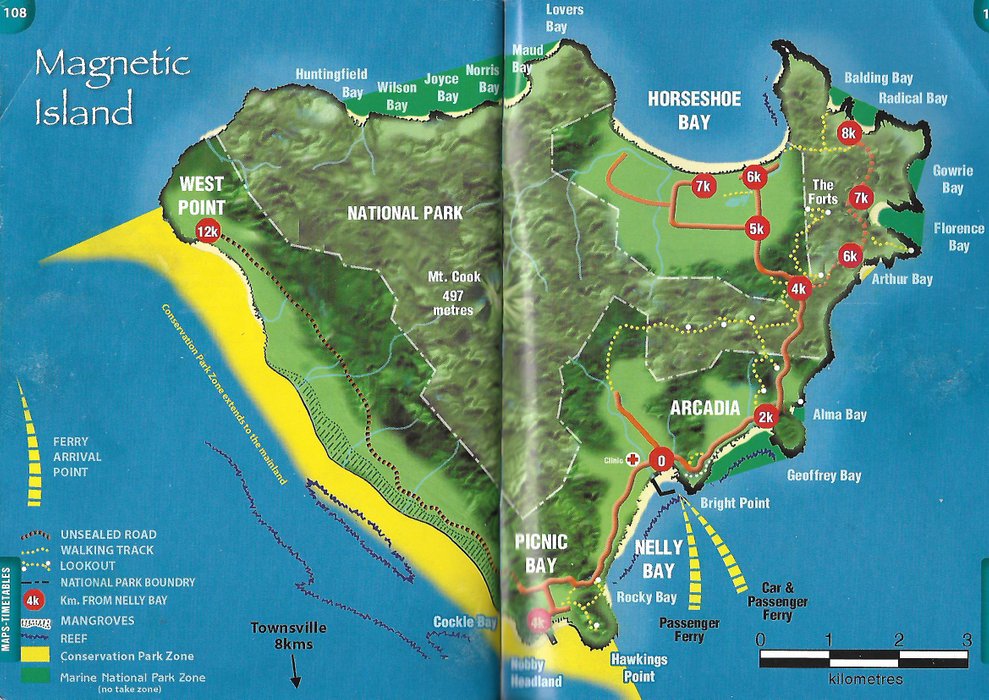 (Map of the island I brought from the visitor center)
Most of the Island is a protected area, managed by Queensland Parks, Wildlife Service and Wulgurukaba people under an agreement. The adjacent reefs and water are marine park. The entire island and the surrounding waters are part of Great Barrier Reef World Heritage Area.
From the arrival I head to Arcadia and follow the red line on the map till the Forts Junction.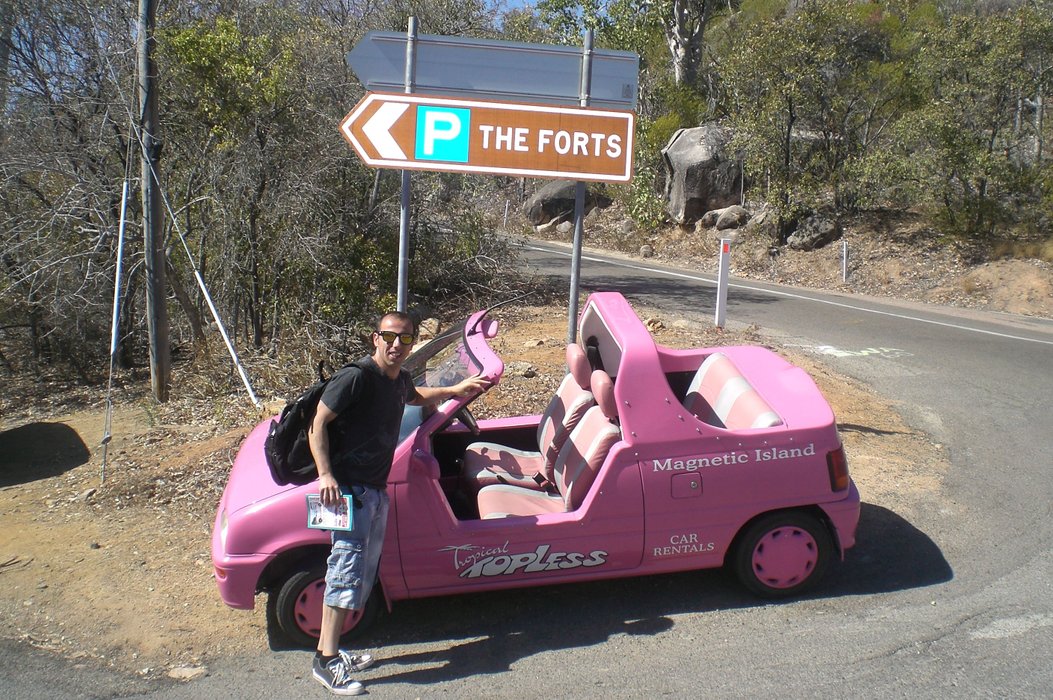 I did not rent that pink roofless car. But I found funny ask taking a photo of me with that. I did not rent nor drive it. I mostly walked around the island.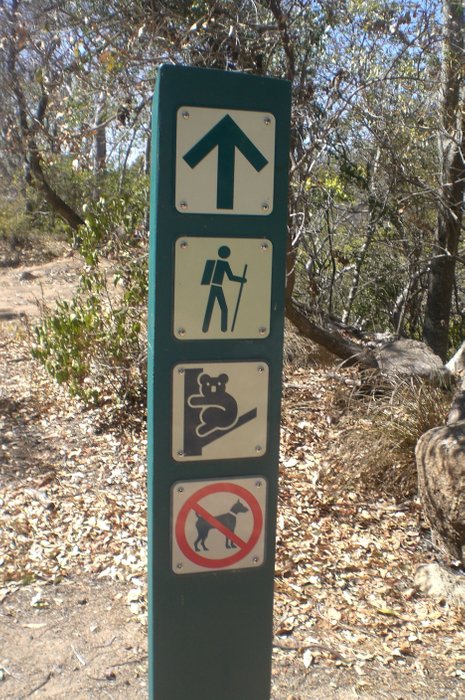 It was extremely hot otherwise it would be very difficult without enough water (I risked to run out of water and was not very good) I did not care I kept walking and on the way I found what beautiful I had to expect.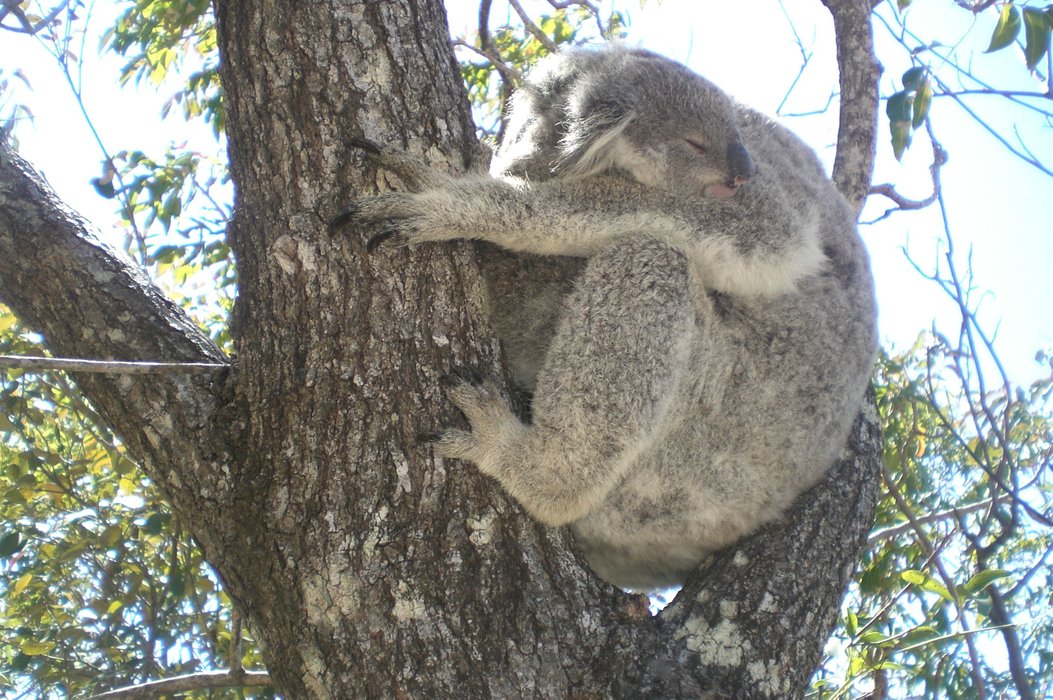 A koala sleeping with a baby on a tree. Firstly I was worried about stroke her because I did not want to wake them up and I was not in a sanctuary or conservation area for koalas.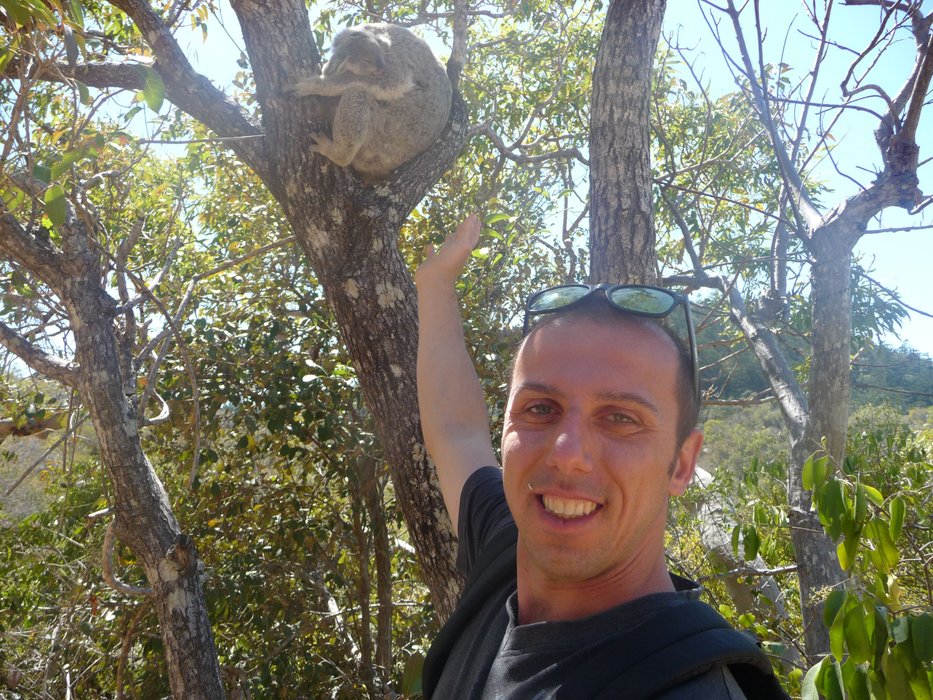 It was the first time I met koala so closely in the wild even with a baby. It was amazing wasn't it? Well I changed my mind also thanks to people I met on the way. They suggested to me to not worry and they stroked them so did I. It was funny exactly like when I cuddle a koala in Lone Pine Koala sanctuary in Brisbane.
Once I reached the forts I took a short detour to the to searchlight tower another World War II relic .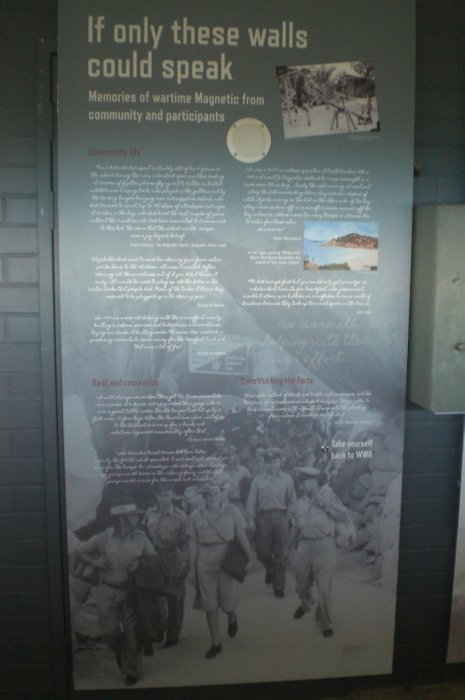 I enjoyed watching the different and stunning views of the island.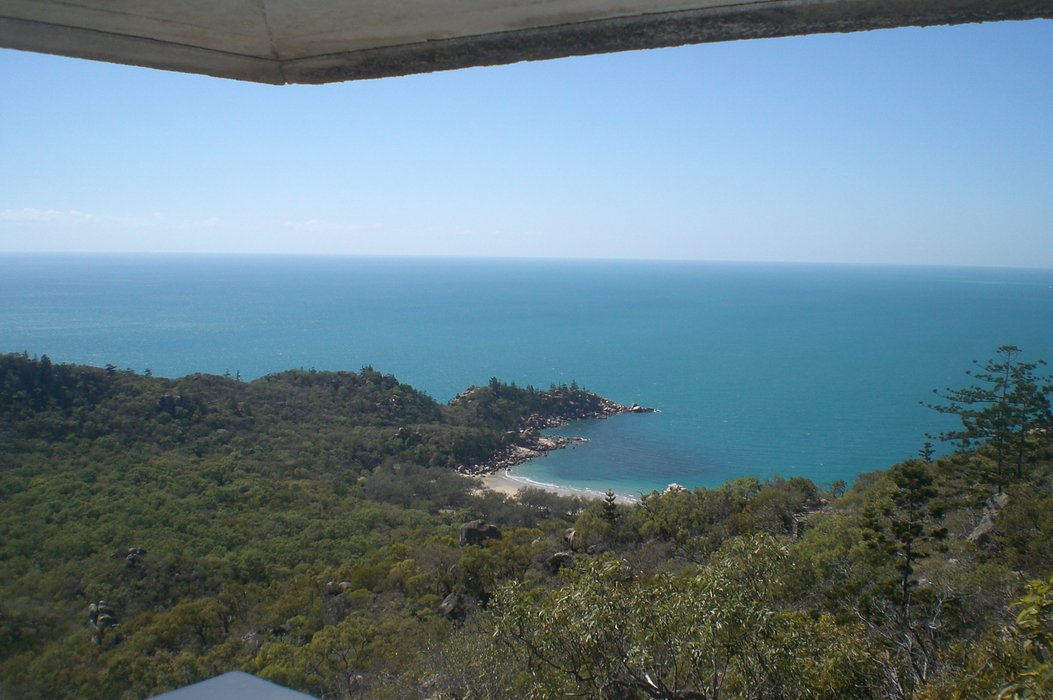 I came back through the walking track and turn on the red walking track (the one in the map) to discover firstly Horseshoe bay and then on sequence Balding, Radical, Gowrie, and Arthur Bay.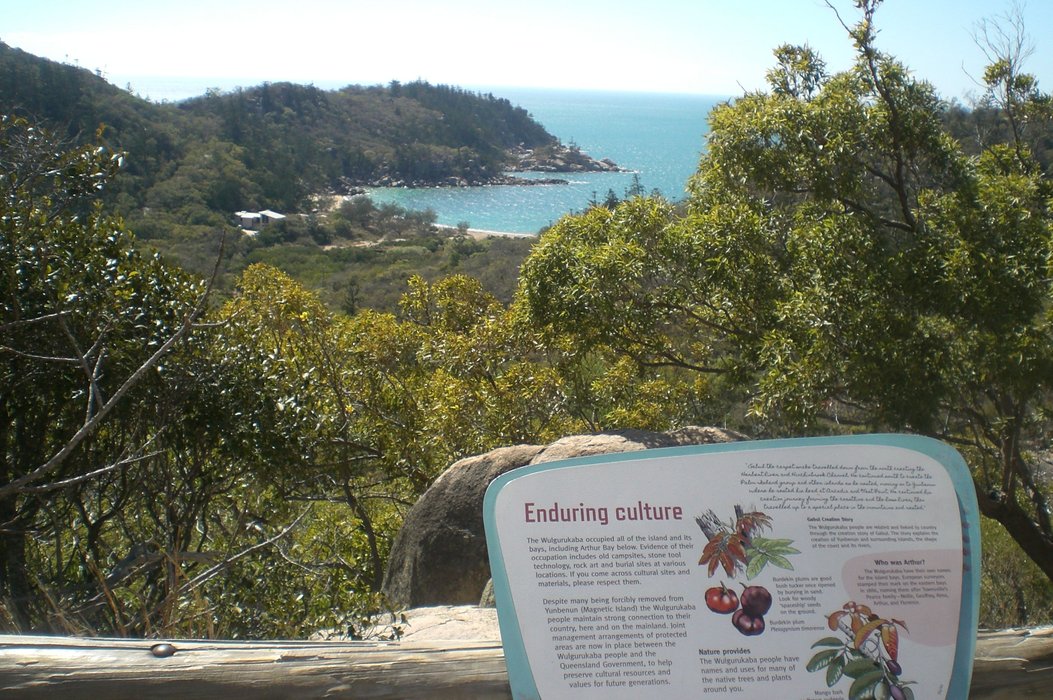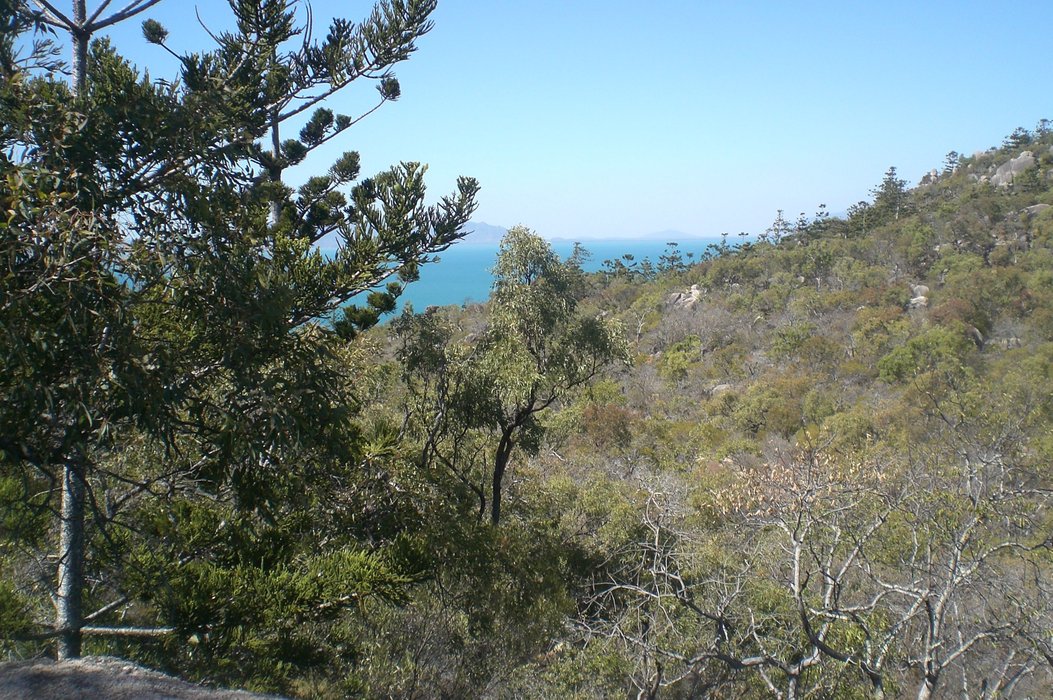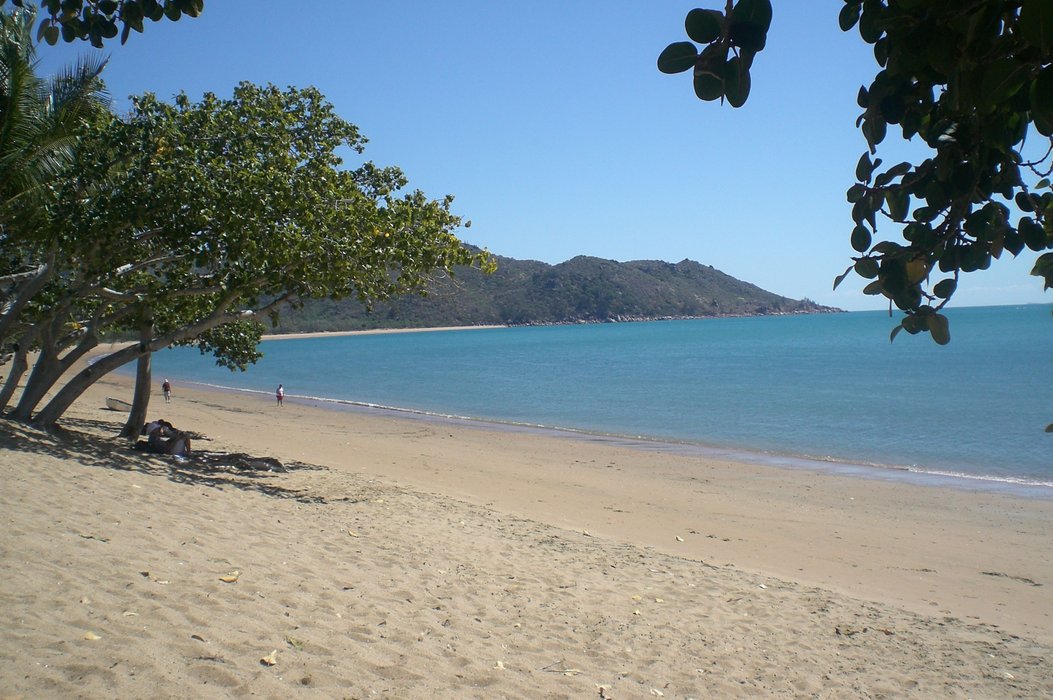 The beaches and the walking tracks were almost empty I did not find people as you can see in my photos August is great to visit Queensland if you love relax and avoid the wet season. From north-east part of the island I head back to Arcadia and Nelly Bay. I kept going to Picnic Bay via boardwalk. Climb to Hawkings Point and see the view from the top of the massive boulder. Unfortunately I were not able to take further photos because I ran out of battery in my camera that's a pity.
After this a day walking (well sometimes I caught also the bus but still I walked for kilometers), I had caught the ferry and went back to Townsville where I had my accomodation.
If you travel around Queensland visiting this island at least for one day it is a must. Hope you like it and you visit it.
Thanks for your attention I wish you great trips!
(All photos are mine and they were taken with my camera Casio EX-Z60 except from the map of Magnetic Island)