Hi there my Steemian friends and followers!
Many countries in Latin America are famous for stunningly colorful architecture and when we were living in Mexico, we got to visit a lot of places with these adorable old houses lit up by vivid colors. We admired this distinctive architectural style in beautiful colonial cities such as Merida, Campeche or Valladolid and our hometown Playa del Carmen was actually a very colorful place too.
However, it was in Colombia where we visited the most colorful and picturesque town that we have seen so far. The town is called Guatape and this post is dedicated to its extraordinary charm and beauty.
Located just some 50 km (30 mi) east of Medellin in the Antioquia Department, Guatape is a little town that is home to approximately 6,500 people. Founded by the Spaniards in 1811, the town used to rely almost exclusively on agriculture and mining but these days, there is another industry that makes up an important part of local economy - tourism. Why would tourists want to travel to a little sleepy town found on Medellin´s outskirts? Well, because Guatape is officially considered the most colorful town in Colombia and I am sure it also must be one of the most colorful towns in the world.
Besides the strikingly vivid colors that most Guatape houses are painted with, there is another thing that made the town so unique and popular with tourists. The houses´ lower (and sometimes even upper) facades are decorated with tiles and beautiful dimensioned images. These fresco-like panels are known as zocalos and their motifs are usually tied to what is produced and/or sold in the houses or to the history, culture, traditions and beliefs of the locals.
For long hours, we were just aimlessly roaming the town´s old streets, admiring the art and vintage beauty of the colorful houses. I took a lot of photos there and after some selection and editing, I picked 40 that I would like to share with you here on my blog. Not to overwhelm you with all the colors and paintings though, I decided to split the photo collection into two parts, each featuring 20 photos. Here is the first part.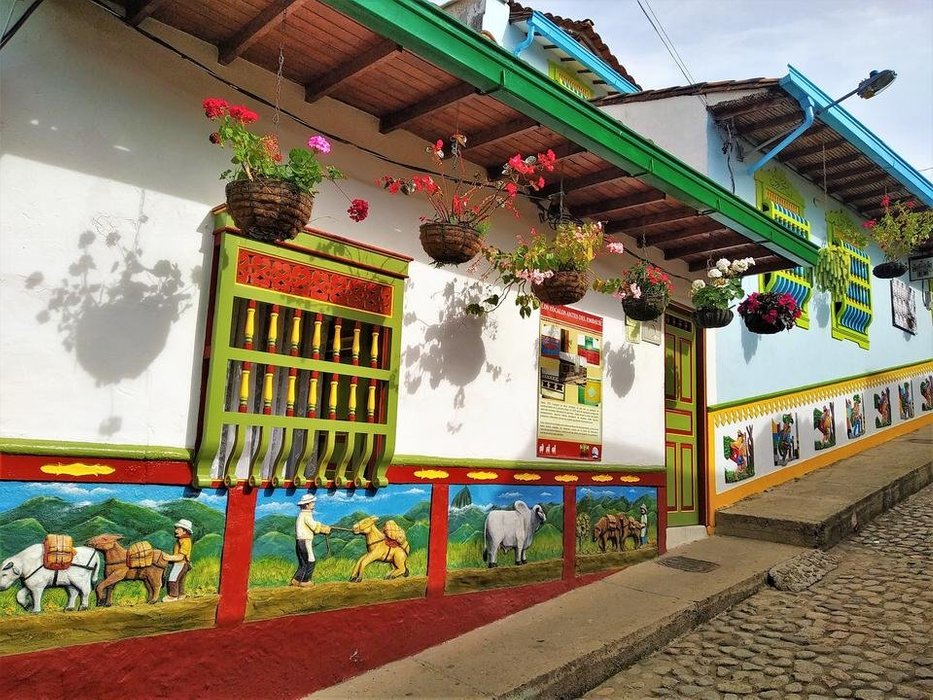 ---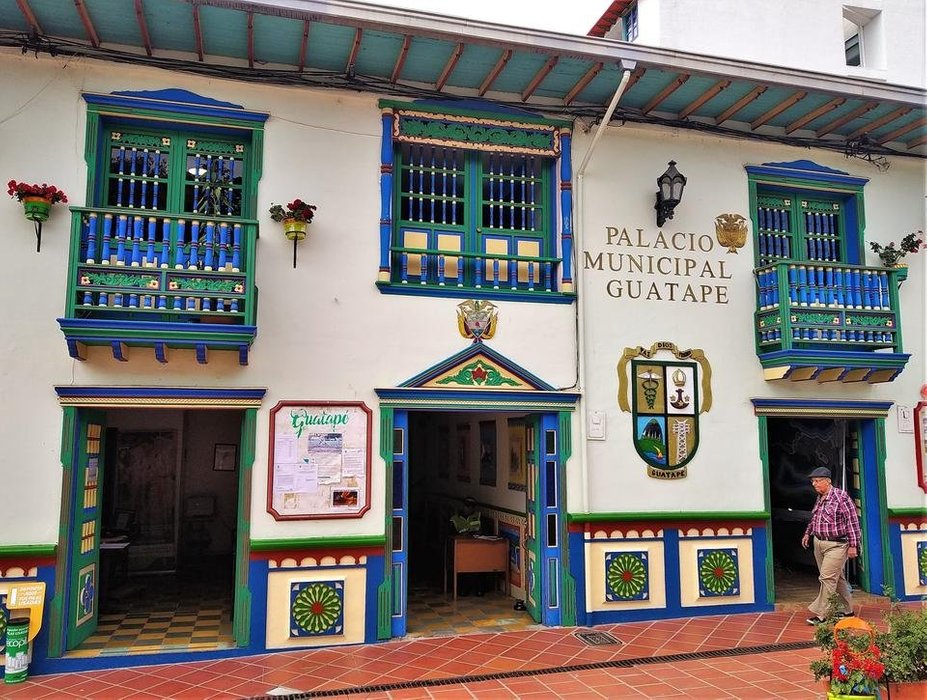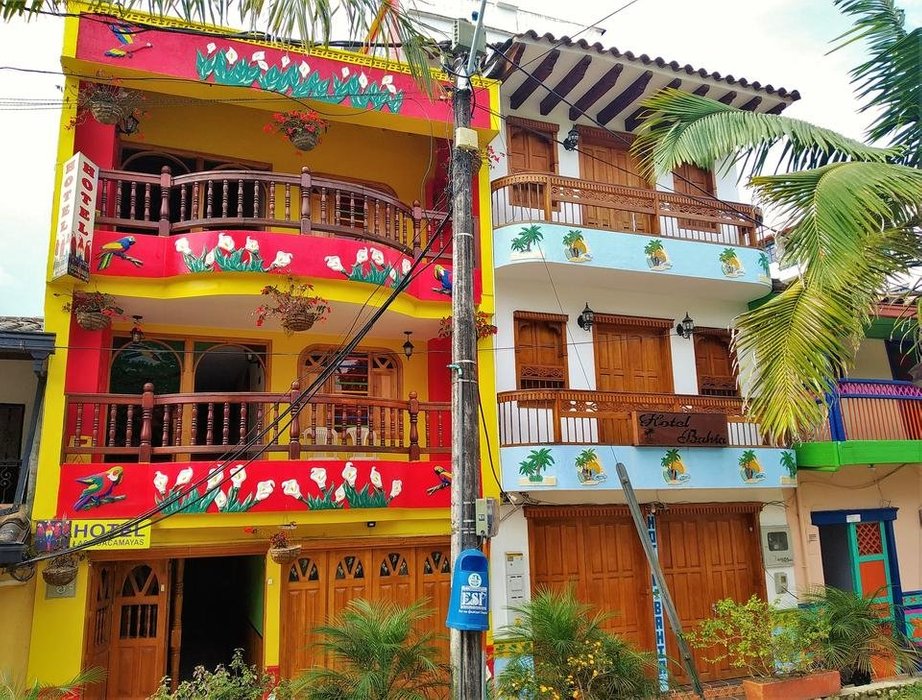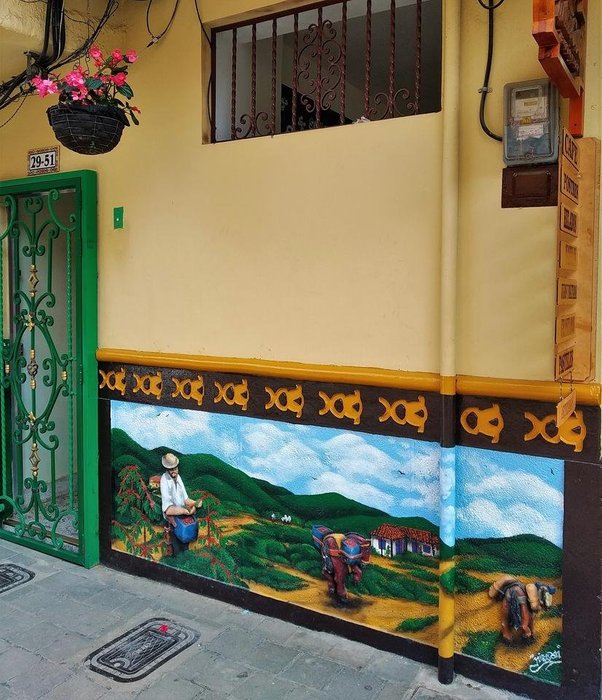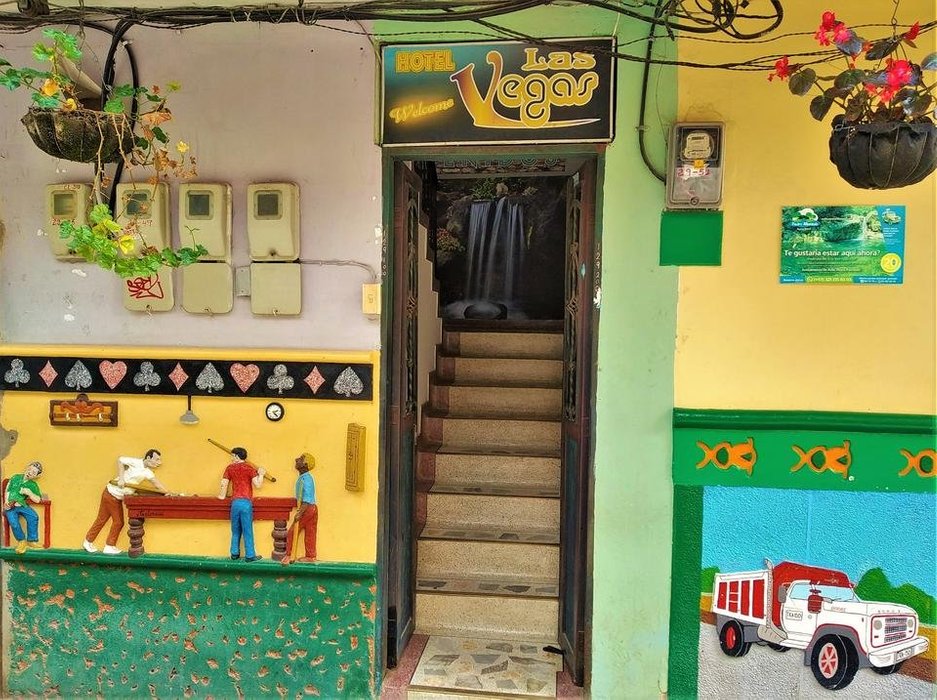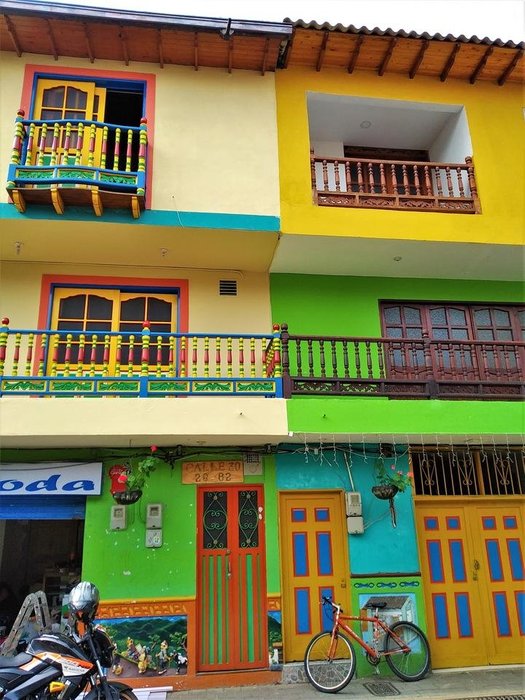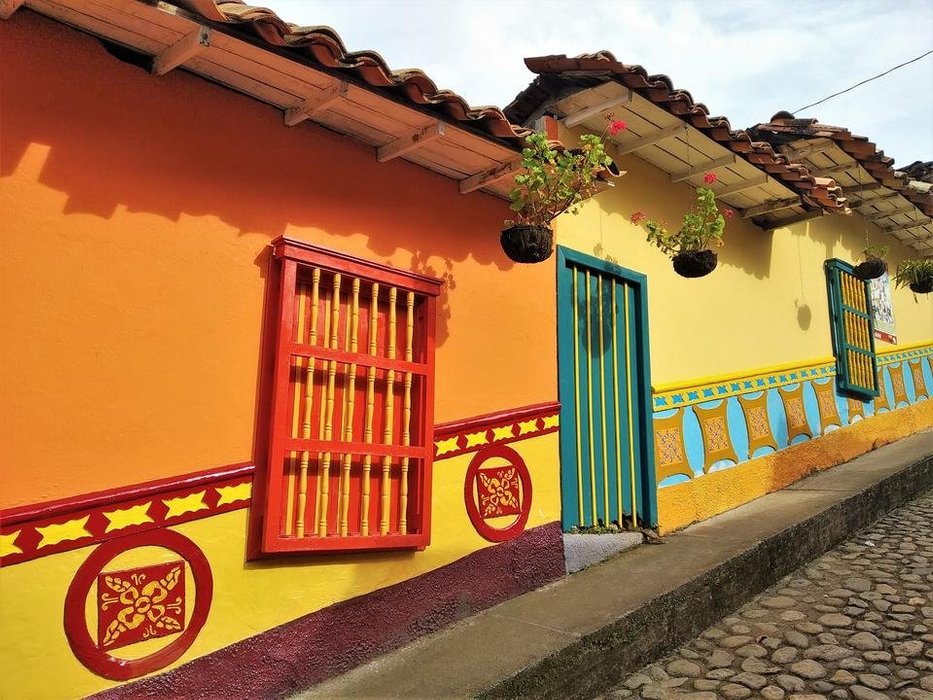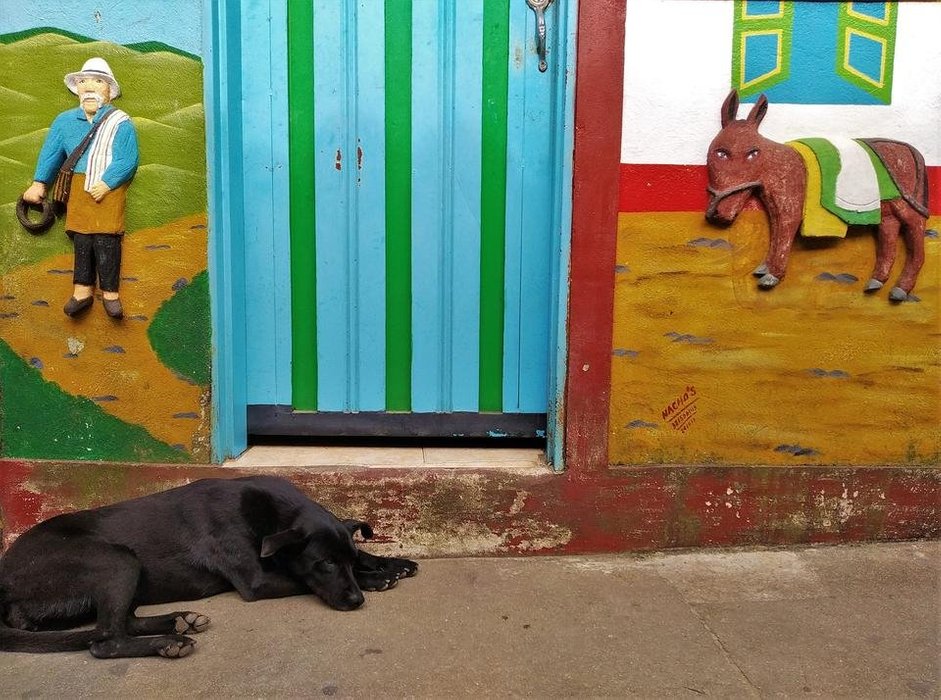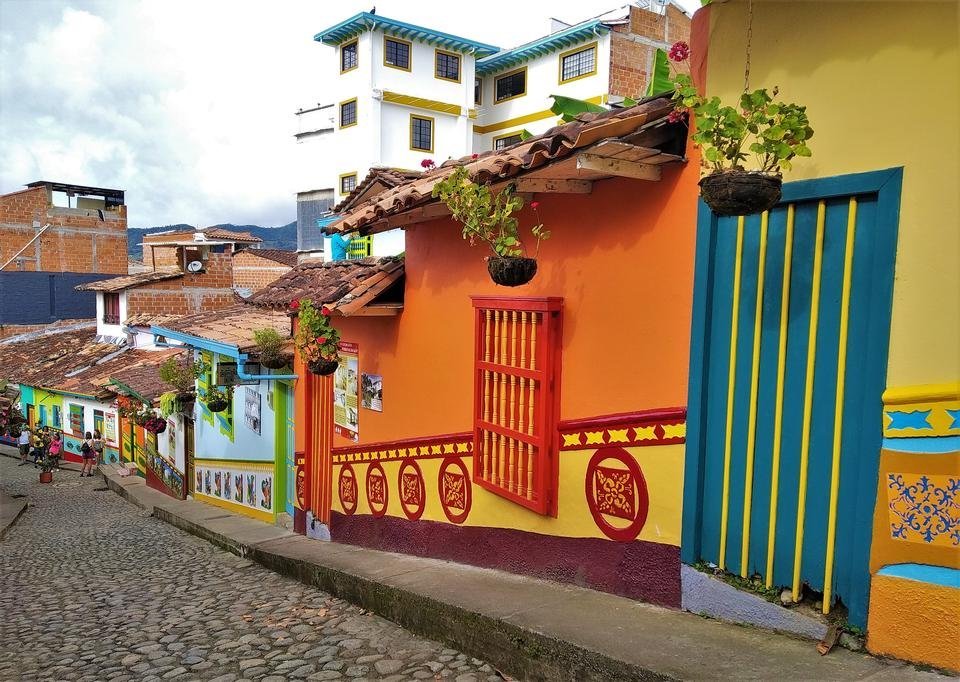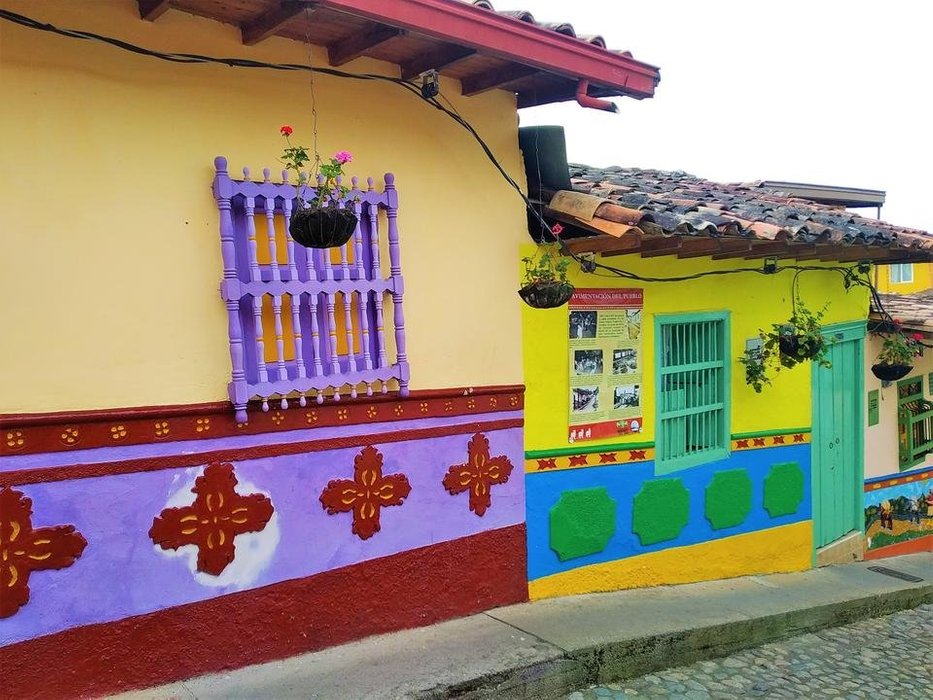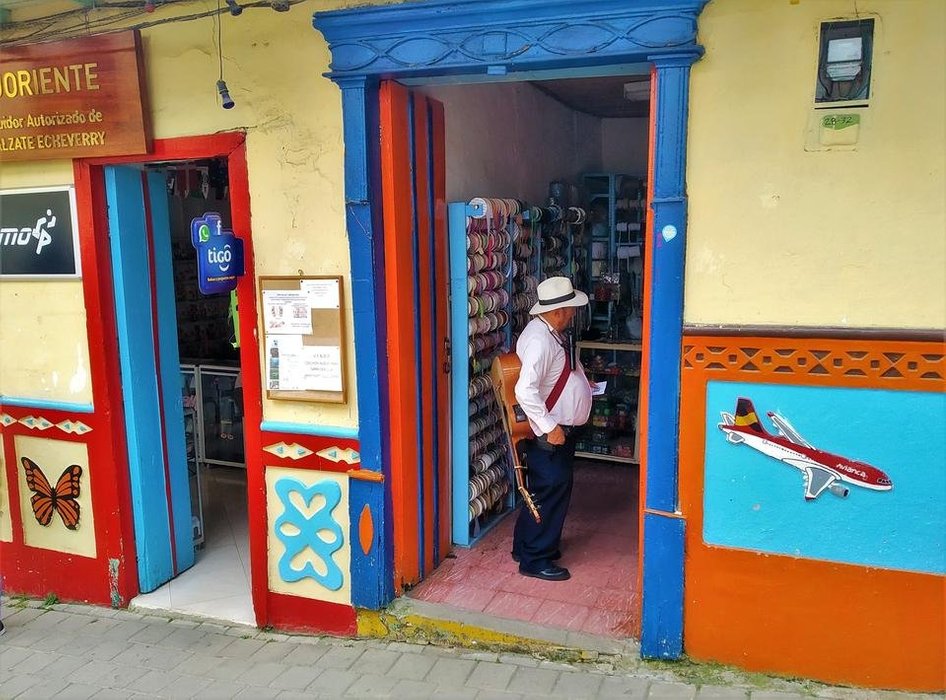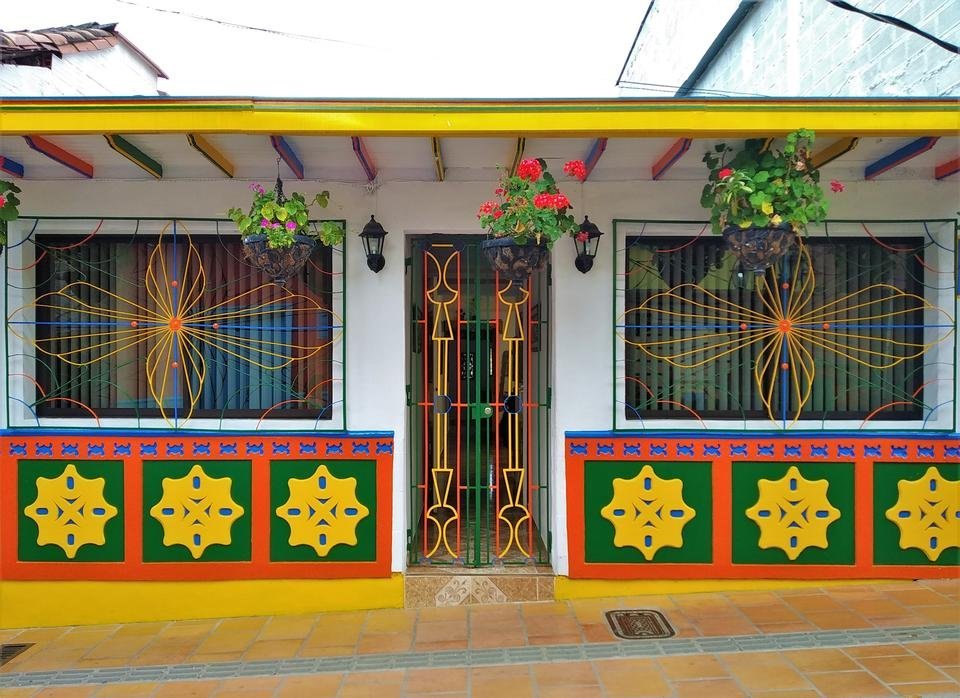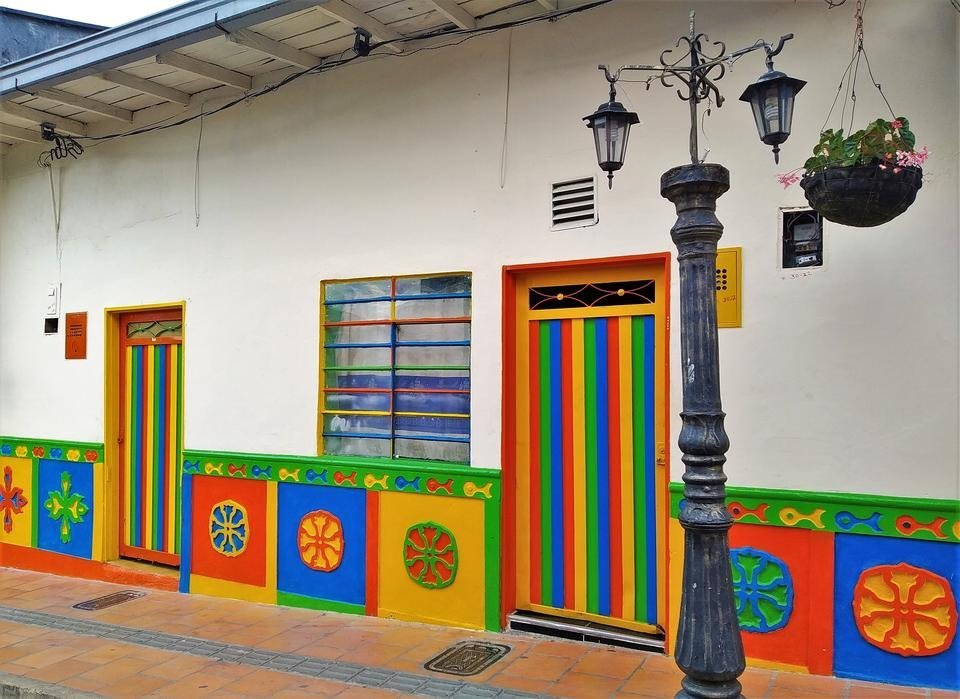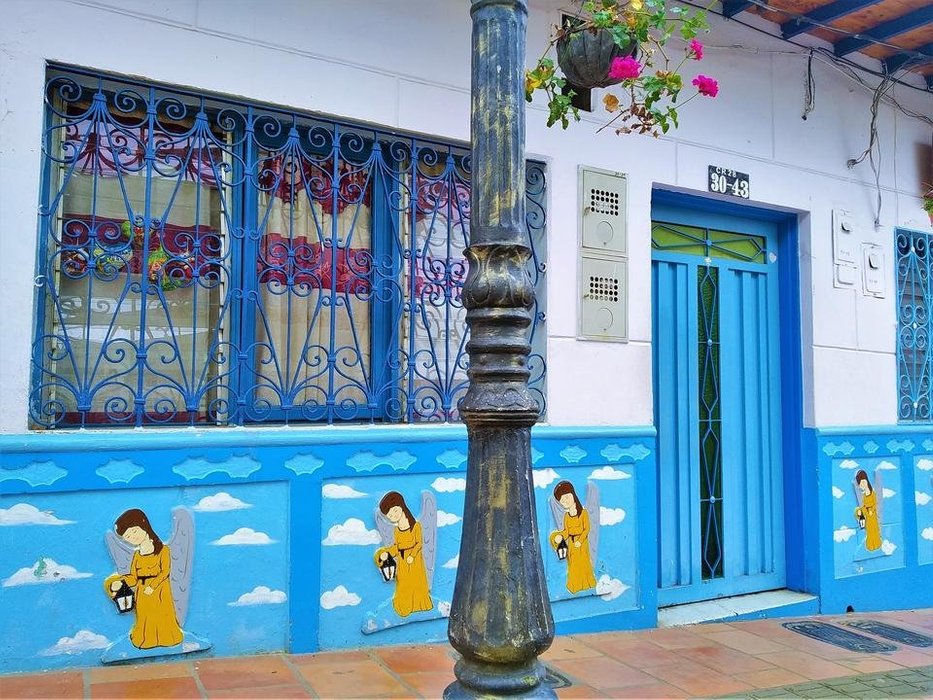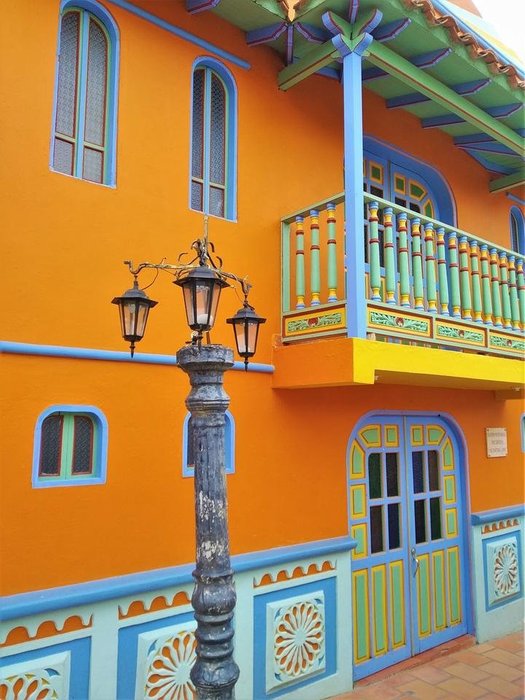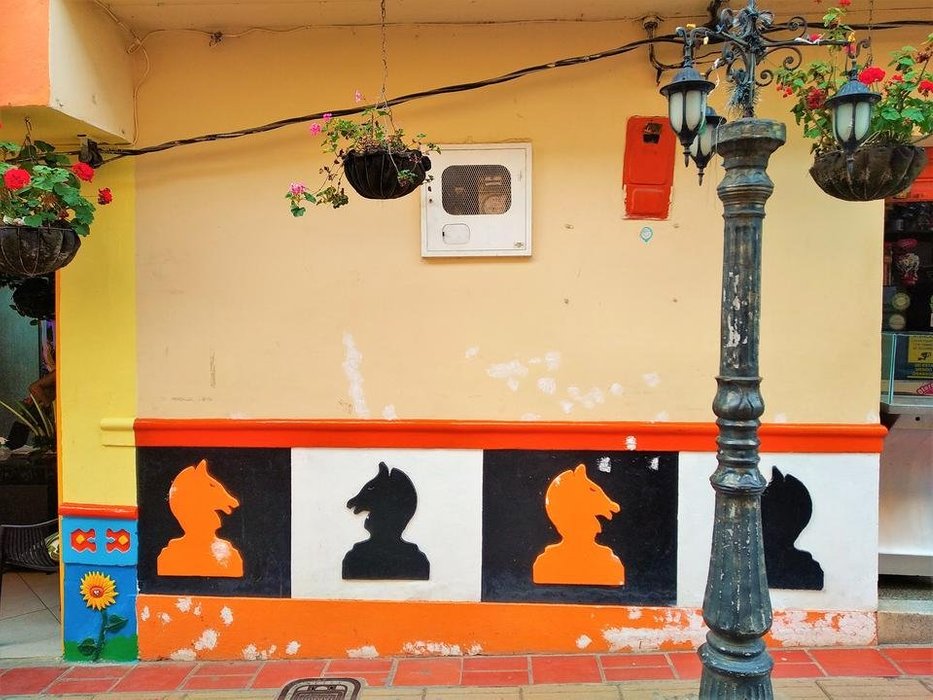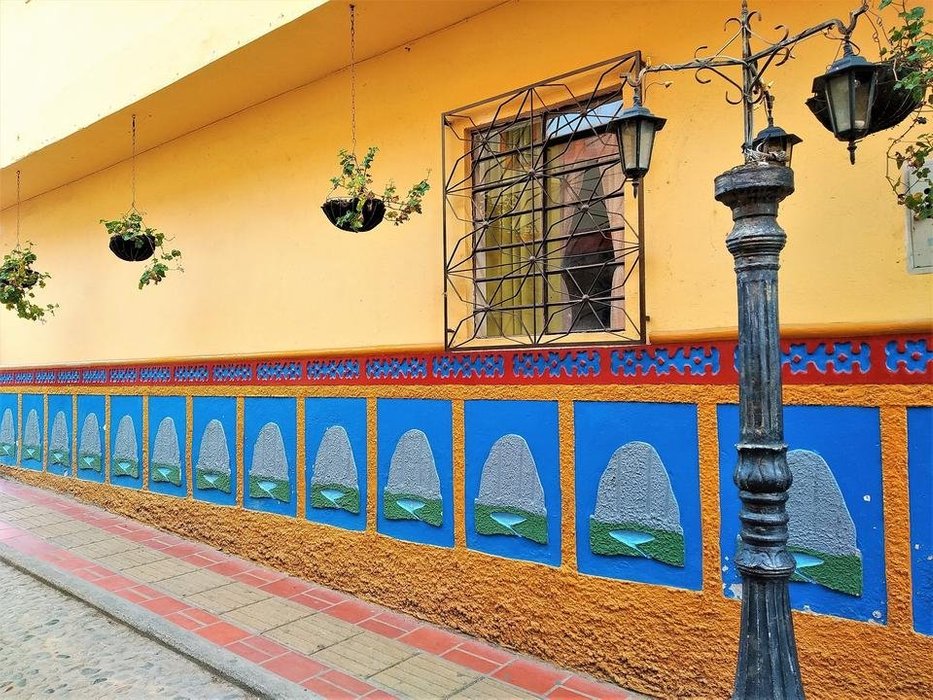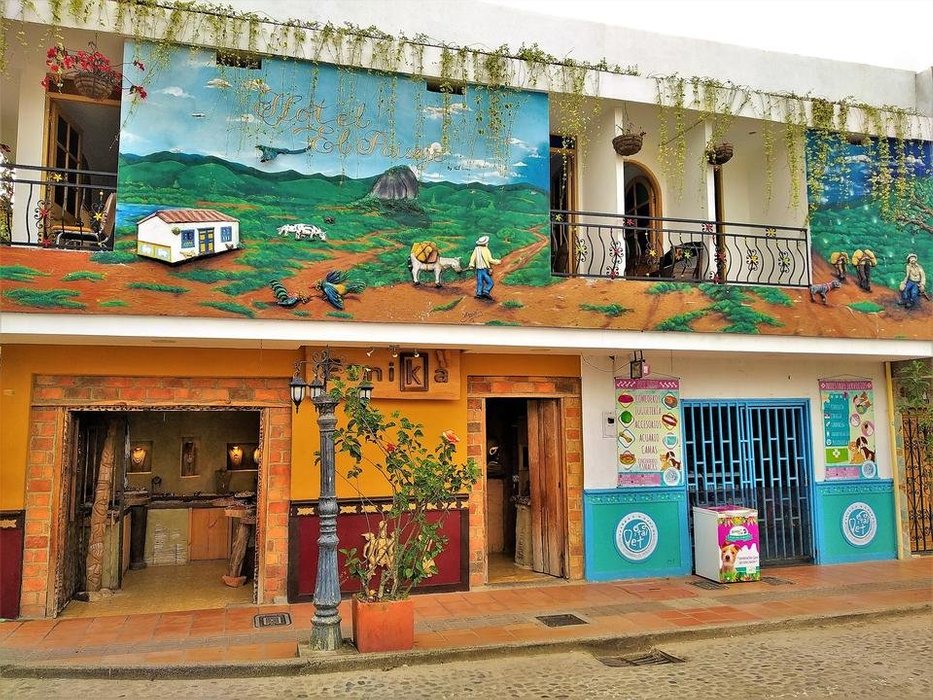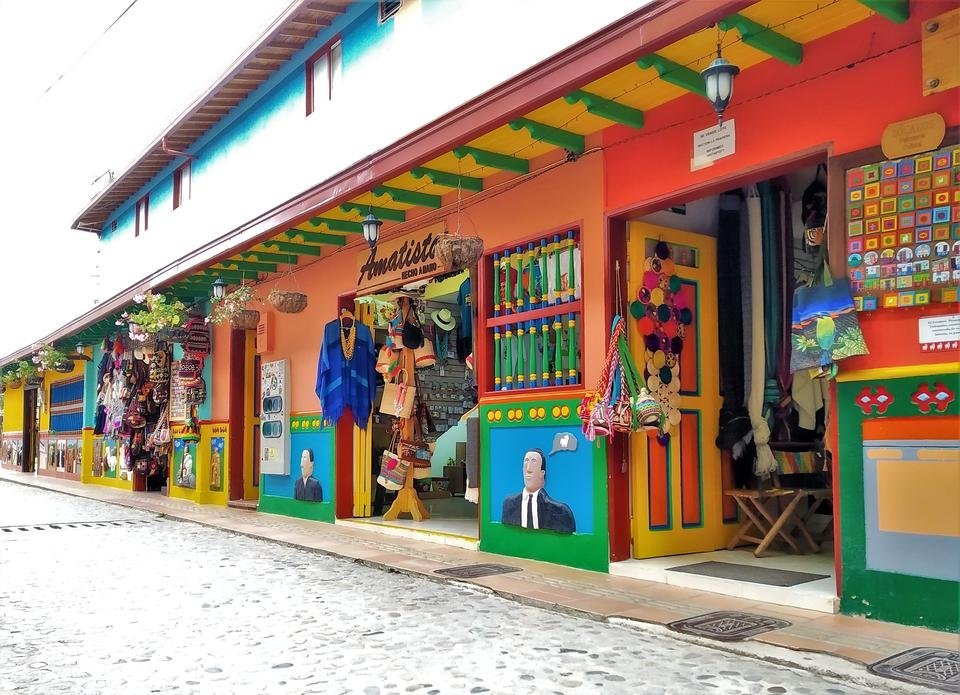 ---
I hope you enjoyed these colorful photos. If you did, stay tuned for the second part of this special collection that will be posted here on my blog next Tuesday ;)
---
---
---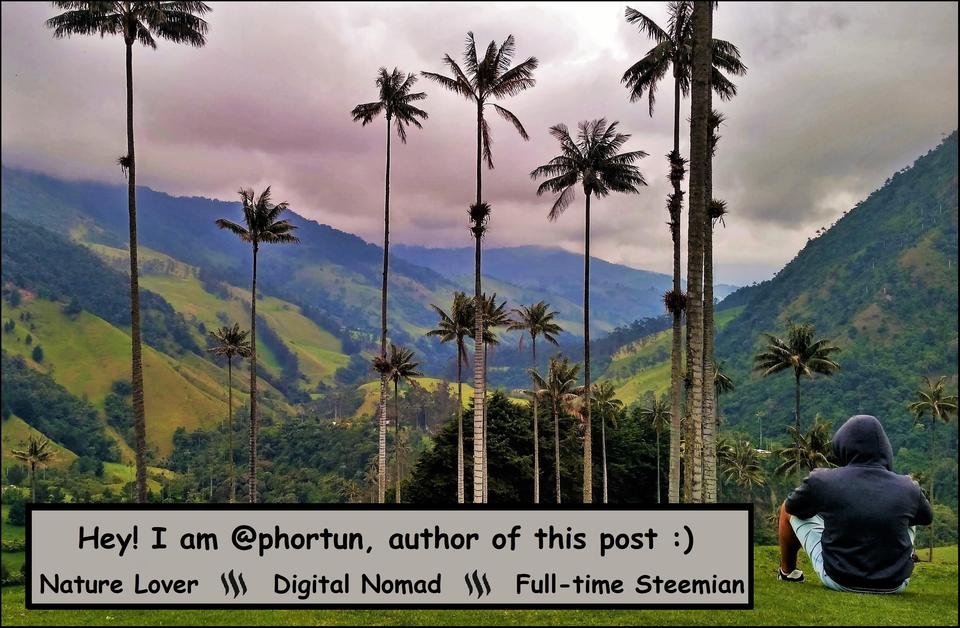 ---
Thank you for visiting my blog. If you like posts about #nature, #animals, #ecology, #crypto, #traveling and discovering secrets and beauties of the #world, feel free to follow me as these are the topics I mostly write about. Have a wonderful day and keep on Steeming! :)