Hi there my Steemit friends and followers!
When it comes to ancient Mayan ruins in Mexico, most people would probably recall Chichen Itza, Tulum or Coba but in fact, there are many other, less-known Mayan ruins in Mexico (and most notably in Yucatan) that are unjustly underrated and worth knowing about. I recently visited such place and decided to dedicate my today´s post to it :)
The ruins are called Xcambo and they are located just some 10 km (6 mi) outside of the small coastal town of Telchac Puerto in northern Yucatan, about one hour drive from the city of Merida.
Unlike many other ancient Mayan ruins on Yucatan, these were discovered only recently, just a few years ago, which is probably also one of the reasons why they are still relatively unknown.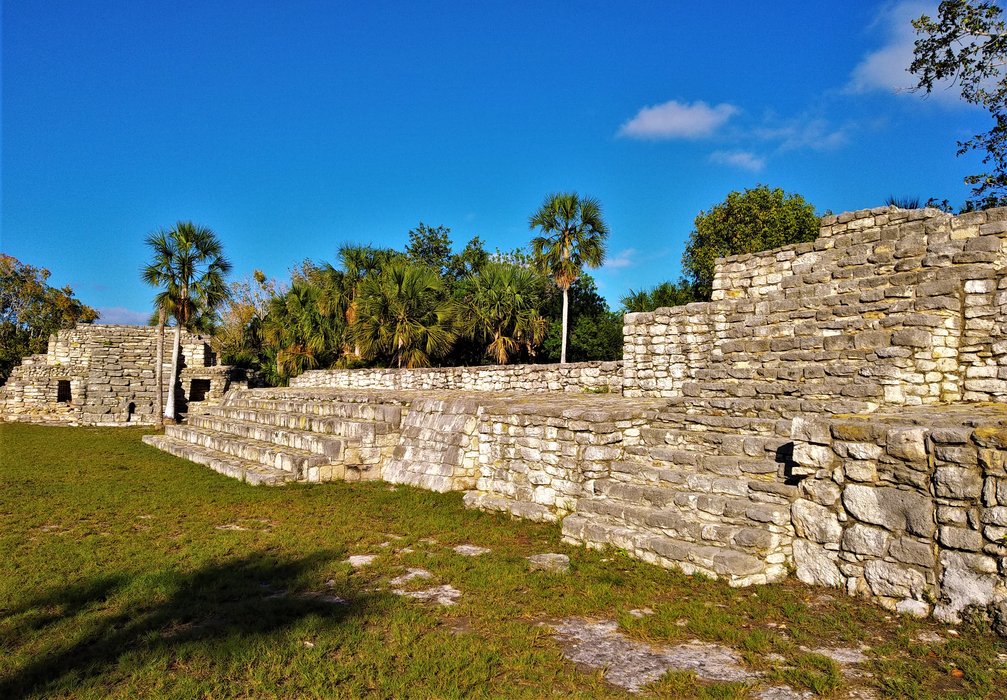 Situated very close to the nearby Xtampu Salt Lakes, Xcambo used to be one of the most important centers of salt mining during the golden age of the mighty Mayan Empire. The complex consists of several buildings and pyramids and it is remarkably well-preserved. Hidden in the lush Yucatan jungle, Xcambo was probably much larger than what has been uncovered so far though - some experts suggest that significant parts of the original Mayan city are still buried under the ground.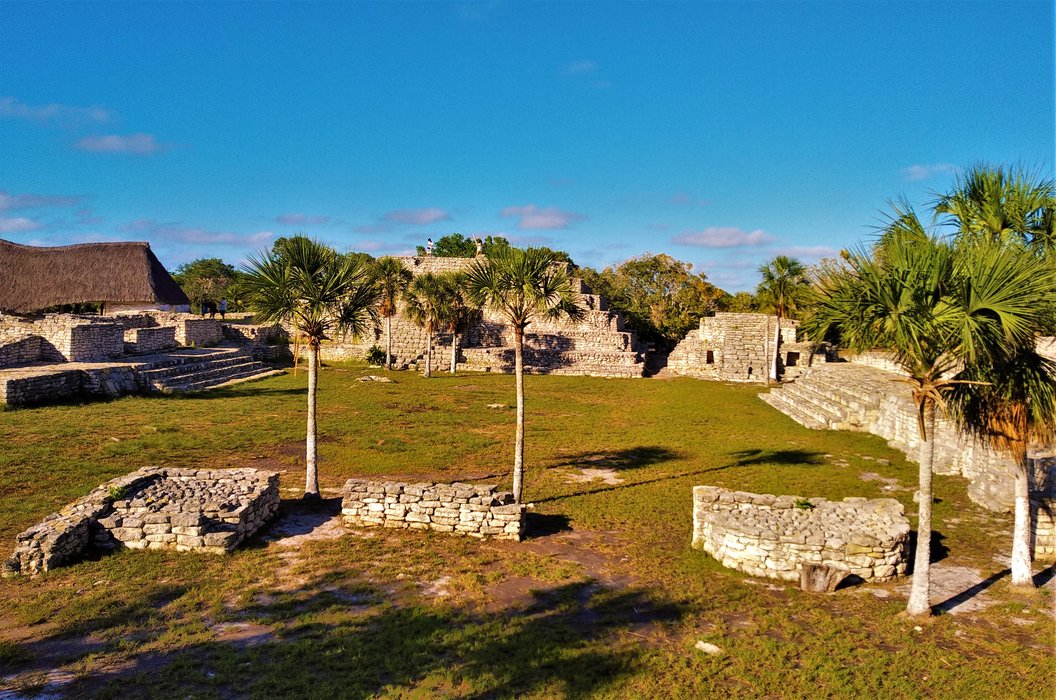 As you can see, there were almost no tourists when we visited the site.
One of the cool things about the Xcambo Ruins is that you can actually climb up to the top of the pyramids and enjoy some nice views from there (unlike in Chichen Itza and some other Mayan ruins, for example, where the access to the top of the pyramids is prohibited).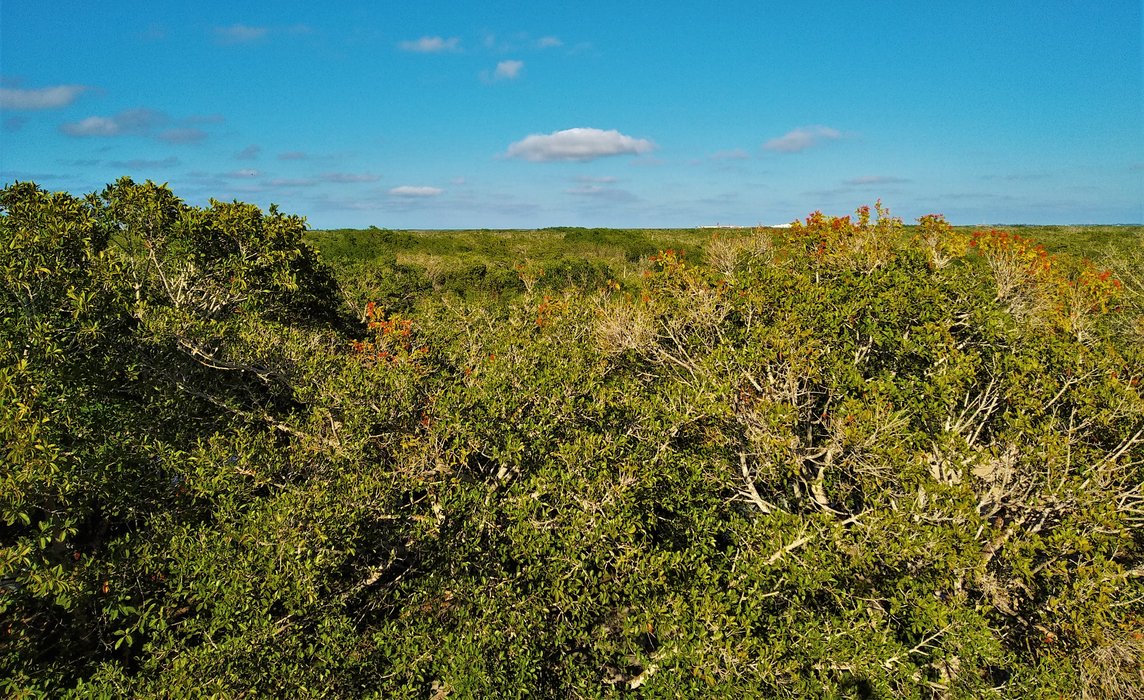 View of the jungle surrounding the Xcambo Ruins from the top of one of the pyramids
The admission fee is 70 Mexican Pesos (approximately 3 USD - as of November 2018), which is definitely not much, considering the beauty of the place and the fact that you can stay there as long as you wish (and take tons of great photos).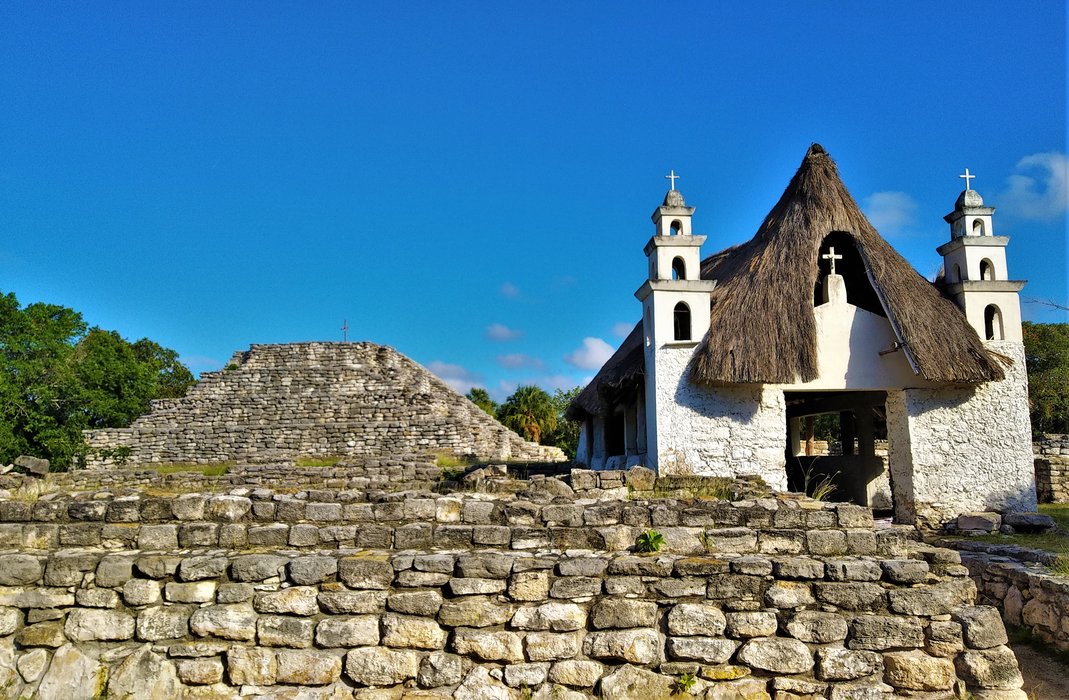 Right behind the main entrance to the ruins, a little church was built.
Also, if you decide to visit this place, make sure to check out the nearby Xtampu Salt Lakes - this place is very cool too - I will write about it next time :)
All photos featured in this post were taken and edited by me. Camera: Xiaomi Mi A2 Lite
---
---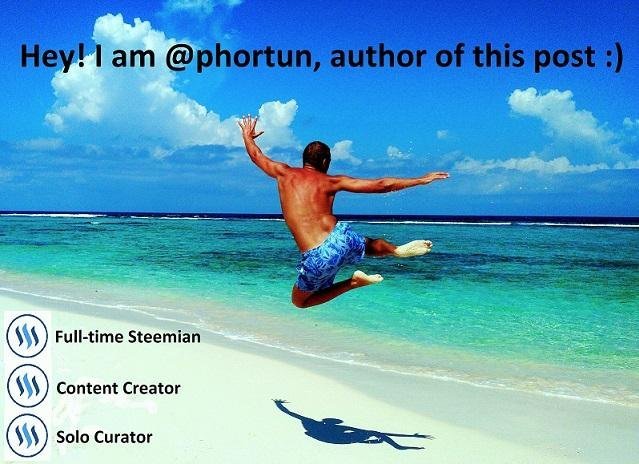 ---
Thank you for visiting my blog. If you like posts about #nature, #animals, #traveling and discovering secrets and beauties of the #world, feel free to follow me as these are the topics I mostly write about. Have a wonderful day and keep on Steeming!