Hi there my Steemian friends and followers!
I am here with another episode of my travel series called Beauties of Yucatan. This time around, I will take you to the picturesque Mexican island of Isla Mujeres and I will show you one of its most beautiful places, the enchanting southern tip of the island known as Punta Sur.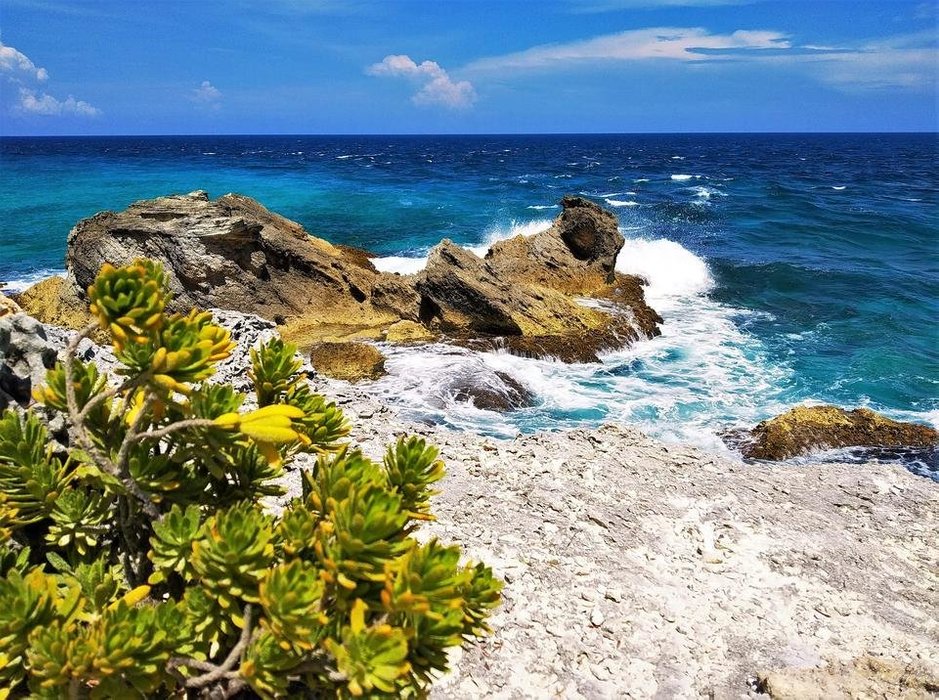 Located just some 13 km (8 mi) off the coast of the Yucatan Peninsula, Isla Mujeres is a little tropical island that is home to approximately 13,000 people. While most tourists usually head out to the northern part of the island where you can find the famous beach Playa Norte, we decided to go in the opposite direction to explore the southern tip of the island that is renowned for spectacular views and breathtaking both landscape and seascape.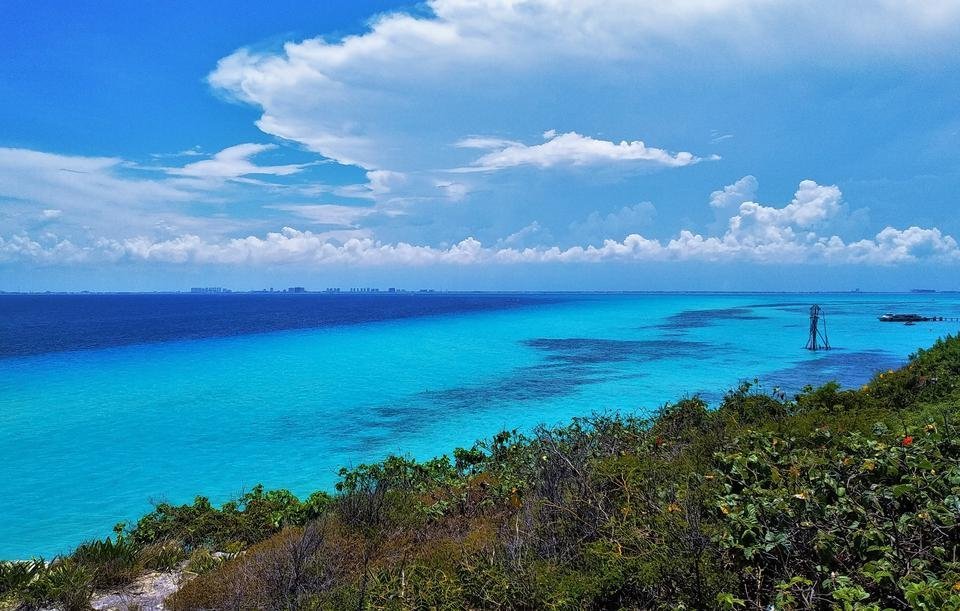 The color of the sea at Punta Sur is just incredible. The legendary Caribbean turquoise at its finest.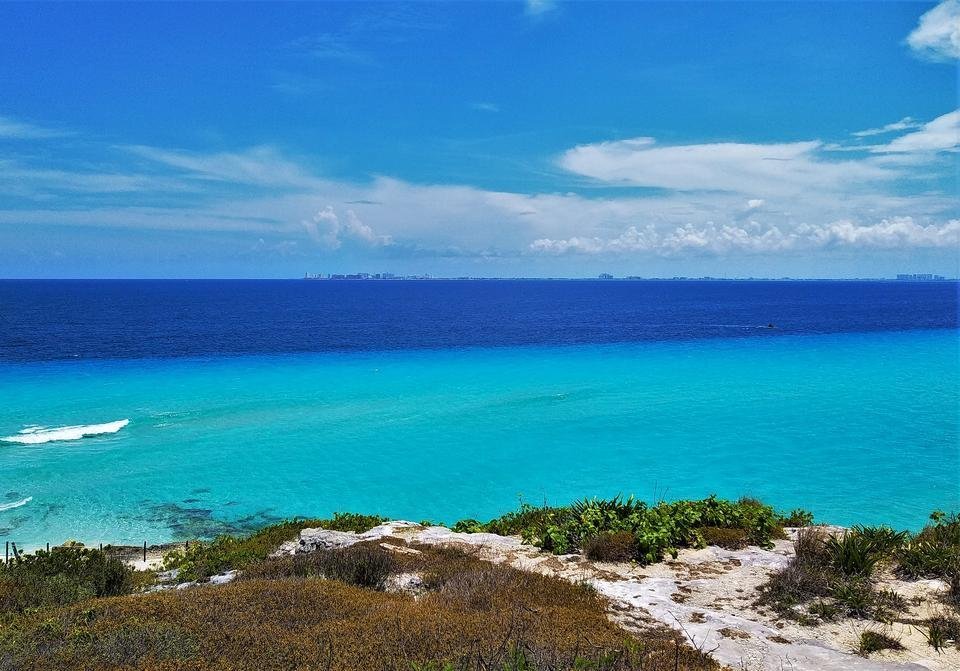 In the background, however, you can clearly see the skyline of nearby Cancun and its Zona Hotelera (the hotel zone).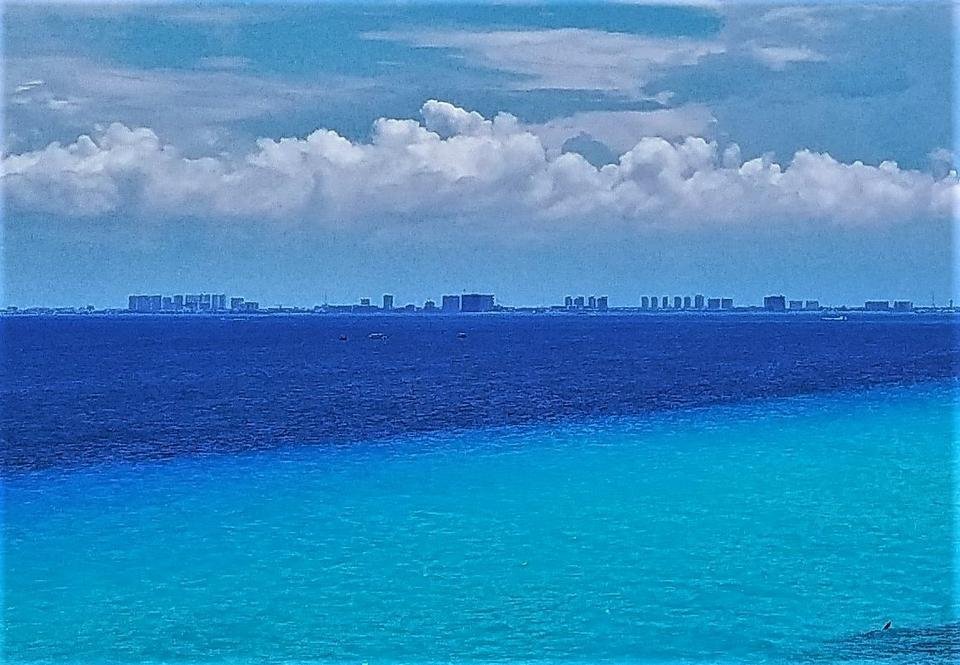 The coast of Punta Sur is mostly made up by majestic cliffs that tower up to 20 m (66 ft) above the sea.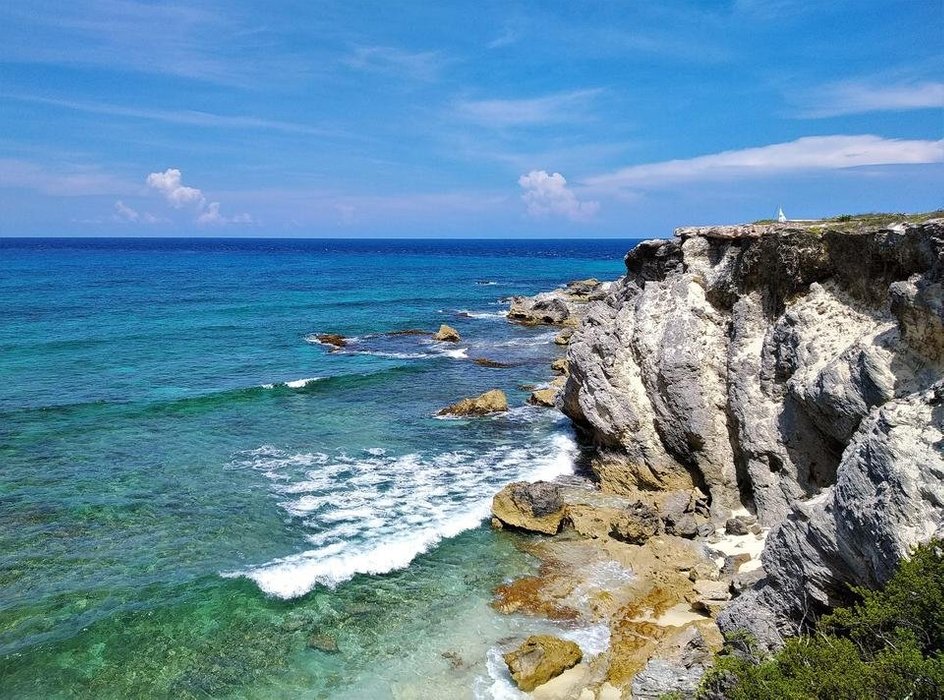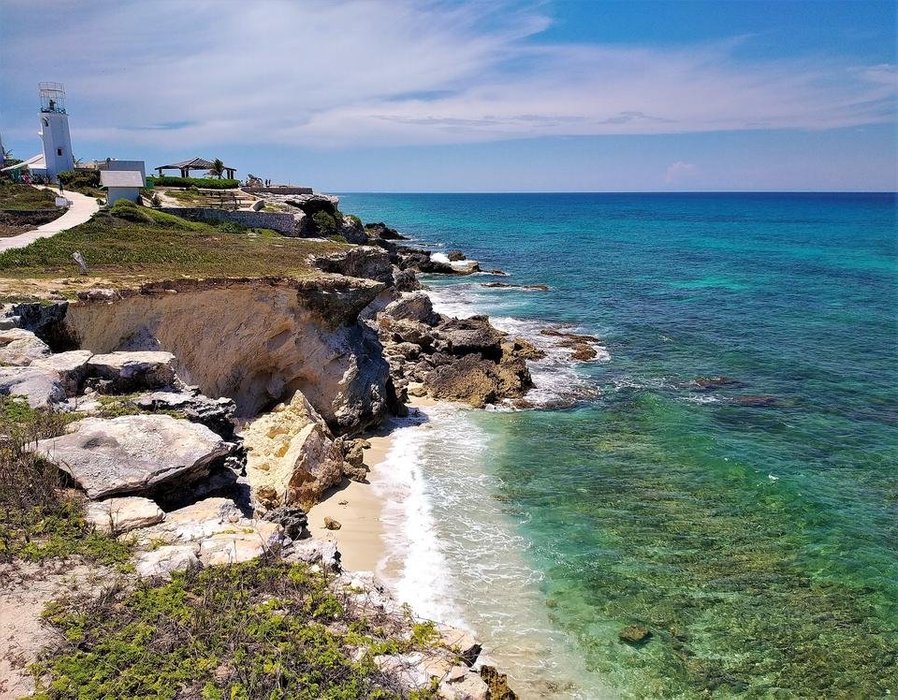 The cliffs are to home several species of birds such as the frigatebirds and the cormorants but most notably, to an abundant population of very cool iguanas.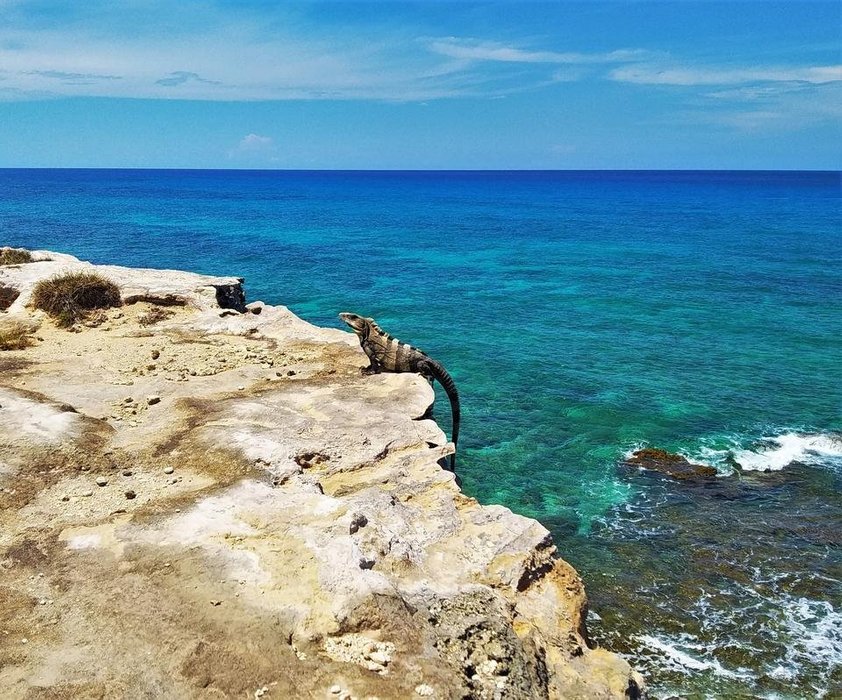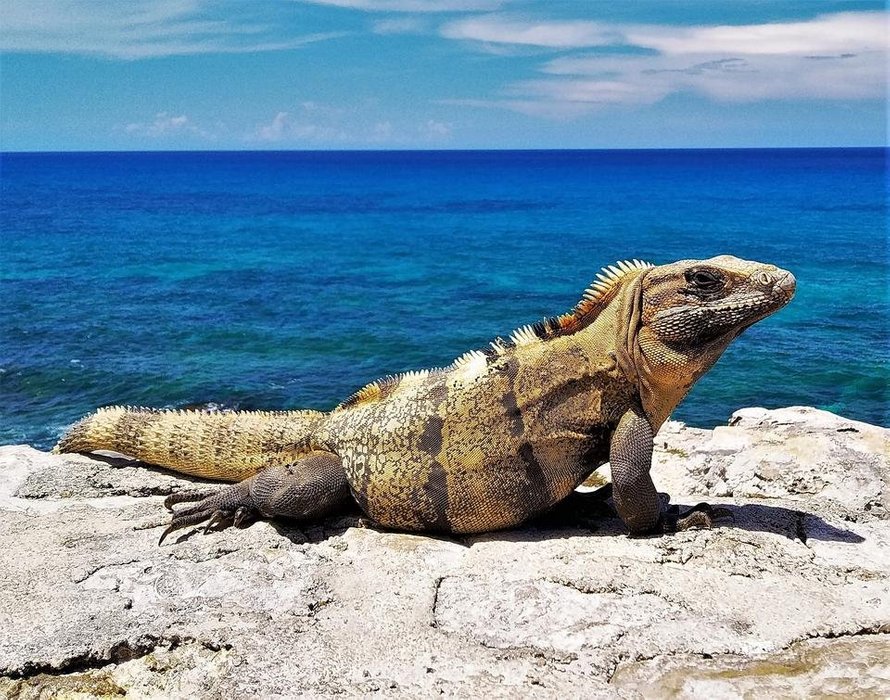 There are actually so many iguanas living at Punta Sur that the locals even built this statue for them :D Tourists love to take photos with it (and with the real iguanas too of course).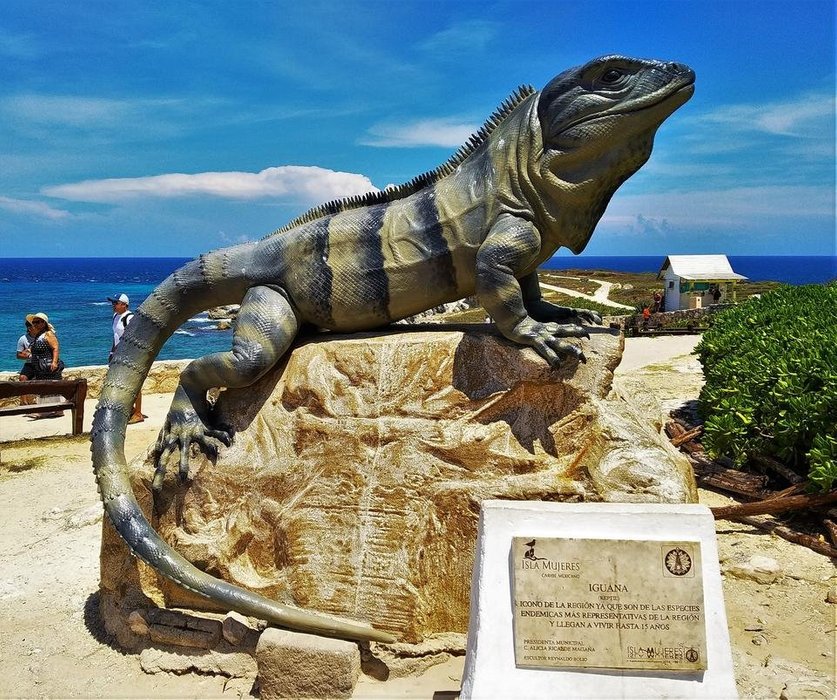 One of the trails leads all the way down to the sea, allowing you to explore the cliffs from below. I don´t know what this particular cliff was made from but its texture was just fascinating.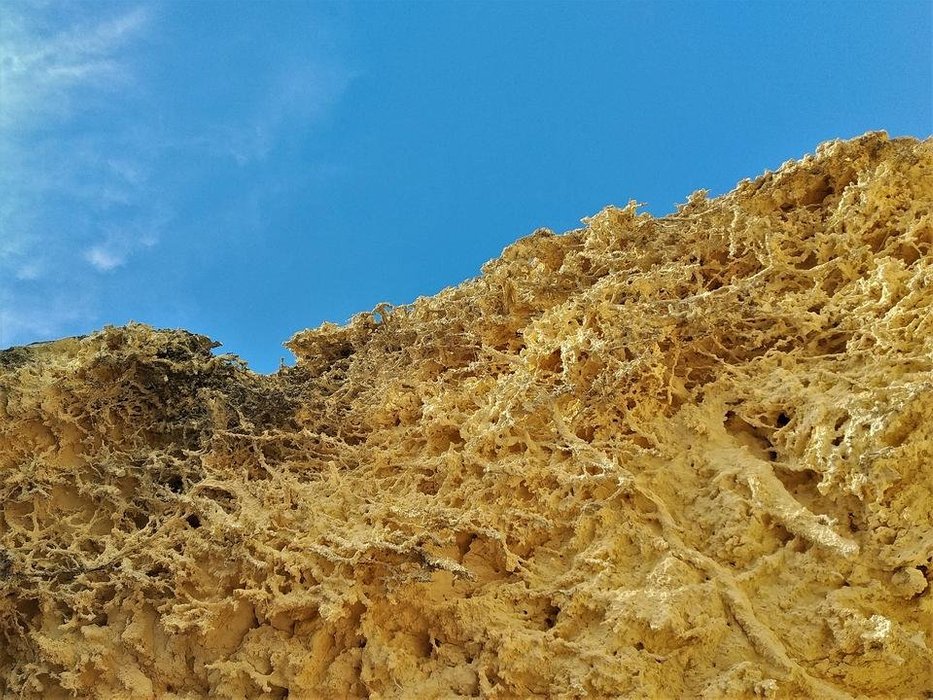 I took a closer look and it actually looked like fossilized roots.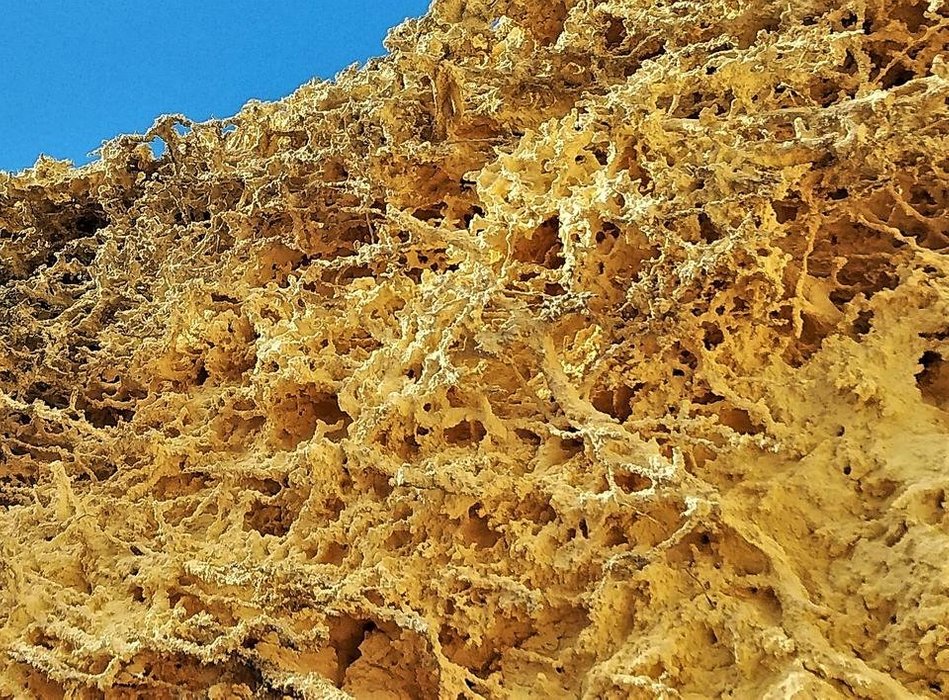 The sea waves crashing on the monumental rock formations make for some amazing natural spectacles.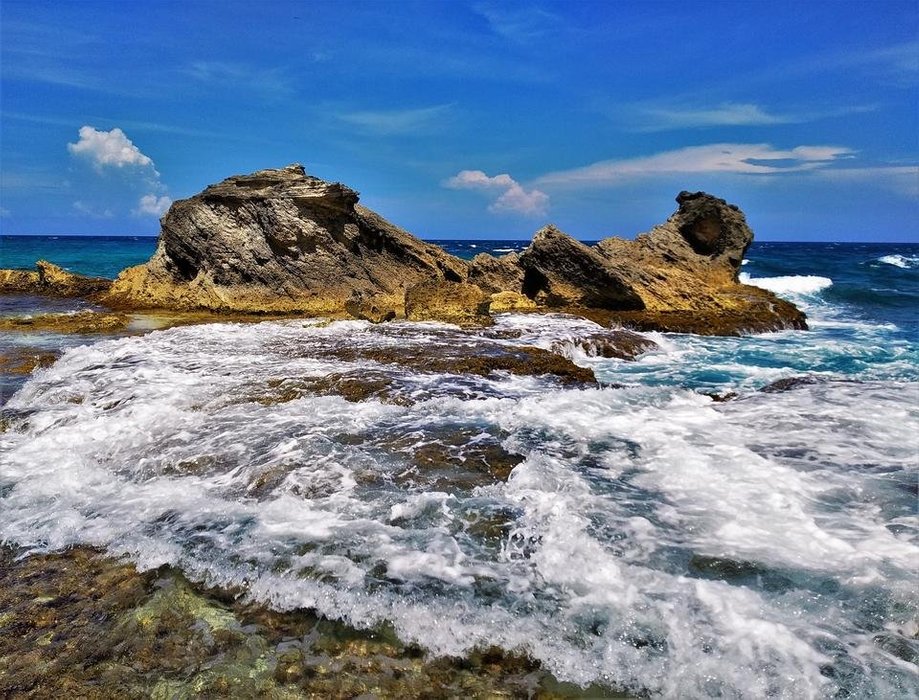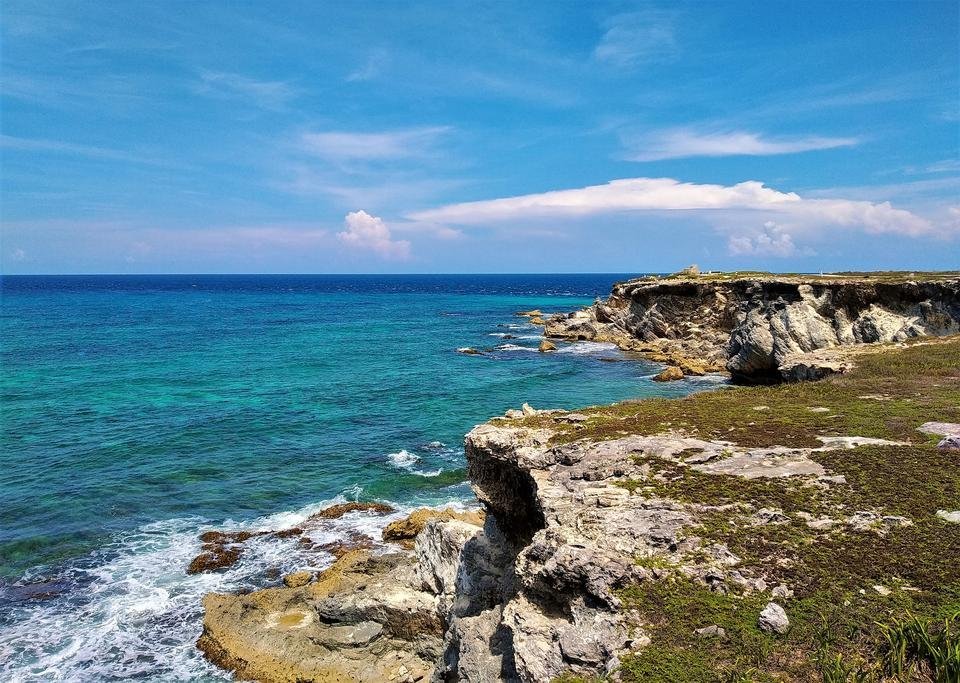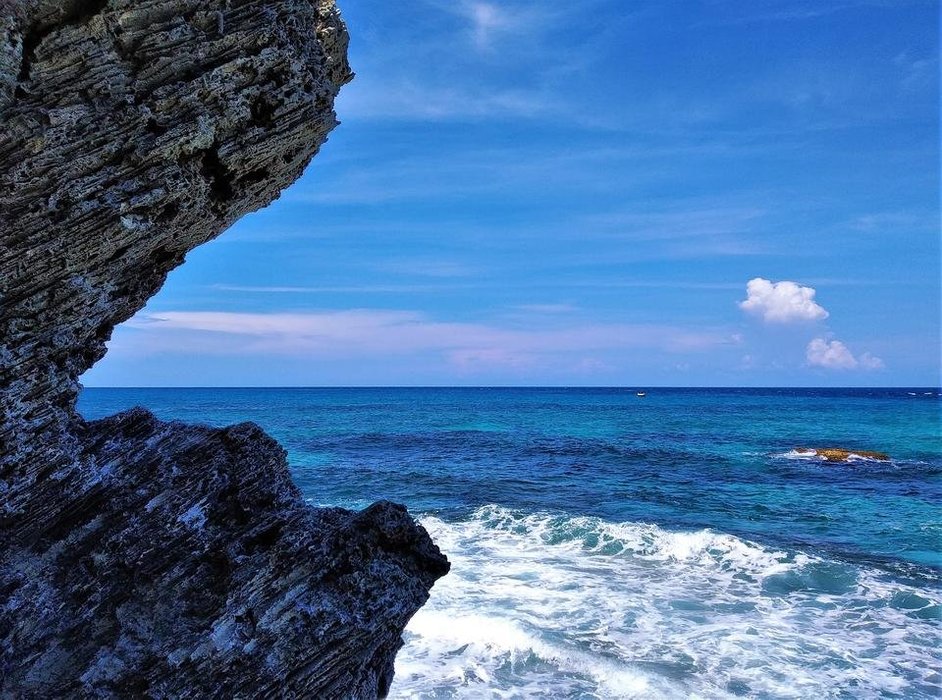 While the coast of Punta Sur is mostly rocky, you can find nice sandy beaches nearby too. The locals love to decorate everything with small seashells and stones so sights like this one are not uncommon there :)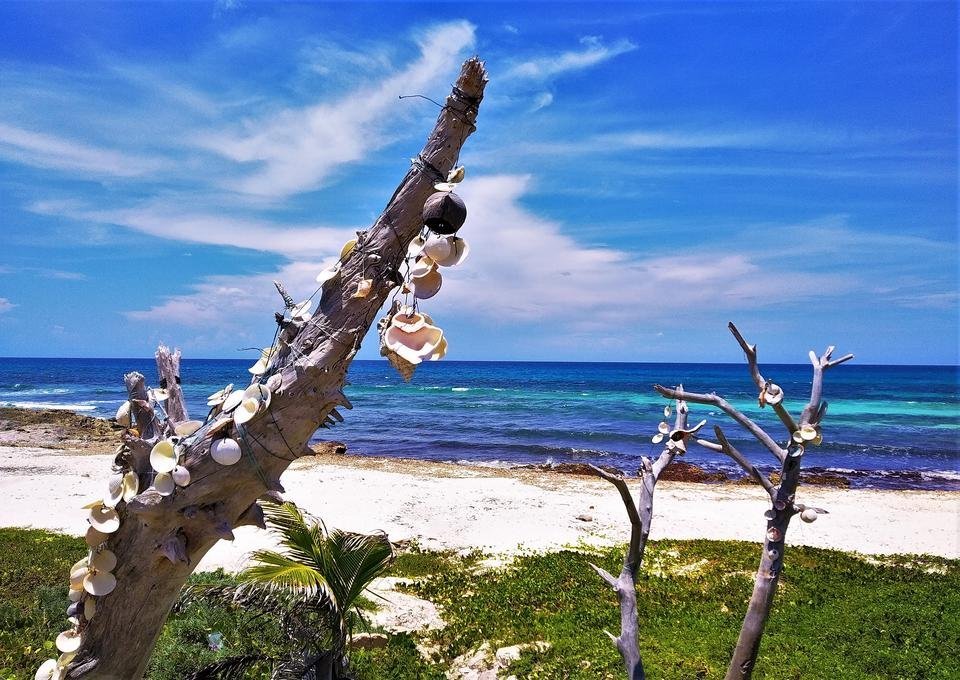 The admission fee to the trails covering the most scenic part of Punta Sur is just 30 Mexican pesos (just a bit more than 1 USD) and I think it is definitely worth it because you get to see what might well be the most beautiful part of the whole island, at least in terms of natural beauty.
To get to Isla Mujeres, you need take a ferry from Cancun. The ferry ride takes just about 20 minutes and the round trip costs some 300 Mexican pesos (approximately 16 USD). There are many hotels and airbnb options on the island so you can stay overnight or even for a few days, if you want. To get around the island, you can rent a bike or a golf cart.
---
---
---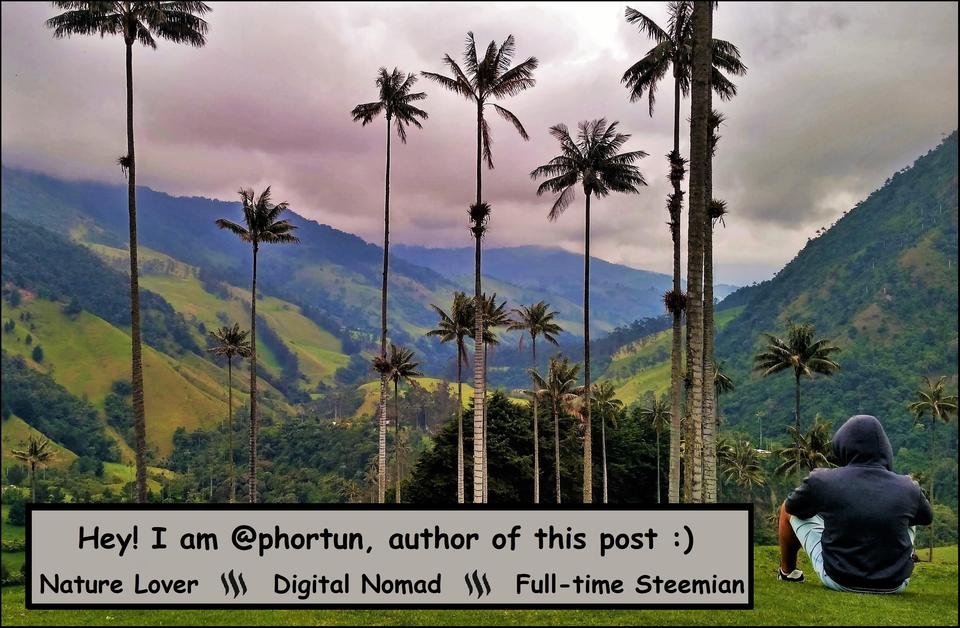 ---
Thank you for visiting my blog. If you like posts about #nature, #animals, #ecology, @crypto, #traveling and discovering secrets and beauties of the #world, feel free to follow me as these are the topics I mostly write about. Have a wonderful day and keep on Steeming! :)