Hi there my Steemian friends and followers!
Encouraged by the positive response from you to my recent post about churches in the Mexican cities of Merida and Campeche, I was browsing through my photos from Tenerife to find out if I could make a similar post on churches found on this beautiful Canary island when I stumbled upon this shot.
---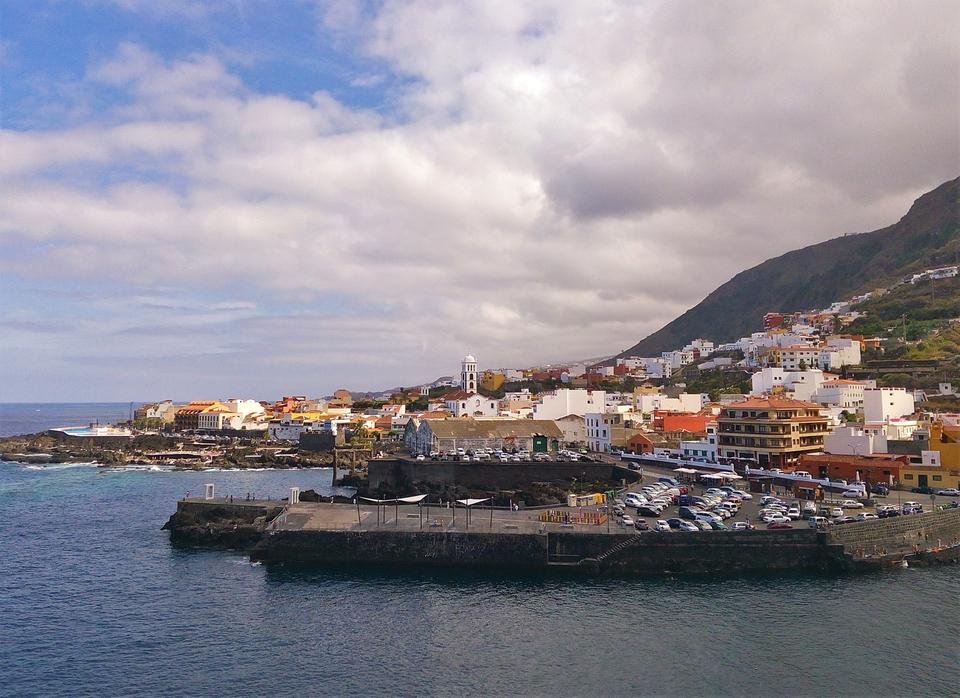 ---
It is a panoramic view of Garachico, a wonderful little town located on the northeastern coast of the island. As far as I remember, I haven´t posted about Garachico here on my blog yet so let me set it right today.
As you can see in the photo, the town is situated right on the coast, just below a massive cliff and it actually was because of this specific location that Garachico was close to being completely wiped out by natural forces. In 1706, a nearby volcano erupted and the town was flooded with hot lava. The lava destroyed the local harbor and some part of the town. Prior to the disaster, Garachico was the most important harbor on Tenerife and a flourishing town where many noble families, rich merchants, artists and prominent clergymen lived.
I don´t know how long it took Garachico to recover from the disaster but it did manage to recover for sure as it is now a beautiful little town with picturesque architecture, very relaxed atmosphere and renowned natural pools carved into the volcanic coast.
Here is a few more photos of Garachico so that you can have a better idea of what this hidden gem of the Tenerife Island is about ;)
---
---
---
---
---
---
---
---
---
I hope you enjoyed this post dedicated to the charming little town of Garachico and that you also learned something new today. We visited the town back in late 2016 when we spent a couple of months on the island.
By the way, I did find some cool photos of Tenerife churches so if you liked my recent post about churches in the Mexican cities of Merida and Campeche, stay tuned for a similar post from Tenerife that will show up here on my blog soon ;)
---
---
---
---
Thank you for visiting my blog. If you like posts about #nature, #animals, #ecology, #crypto, #traveling, #photography and discovering secrets and beauties of the #world, feel free to follow me as these are the topics I mostly write about. Have a wonderful day and keep on Steeming! :)