Hi there my Steemian friends and followers!
I am happy to submit yet another entry to the People Photography challenge by our one and only Chris aka @worldcapture.
Just like in the last round when I used this photo from the iconic Muscle Beach outdoor gym, I am again participating with photos that don´t actually show much about the people per se but they capture a very interesting Mexican tradition so hopefully, they will make for a good contribution to the challenge :)
---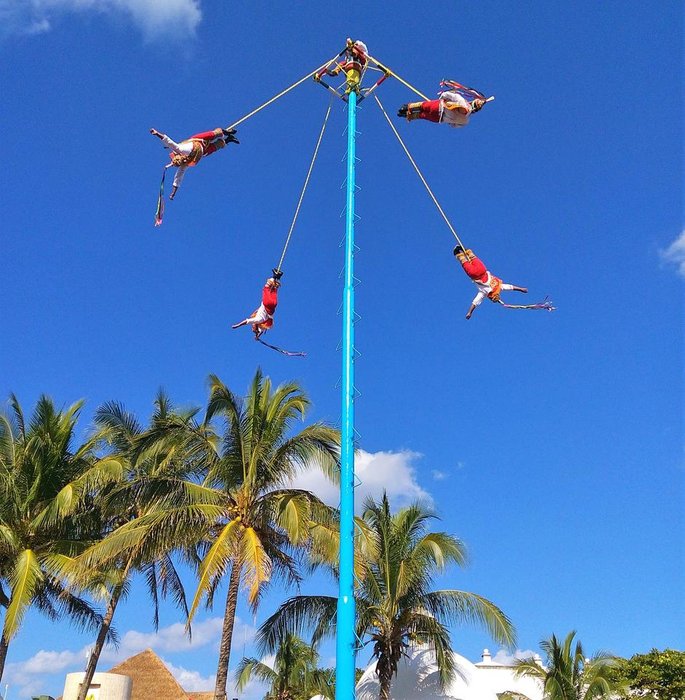 ---
What you see in these shots is Danza de los Voladores, an old Mesoamerican ceremony whose origins date back to possibly as early as some 450 years ago.
---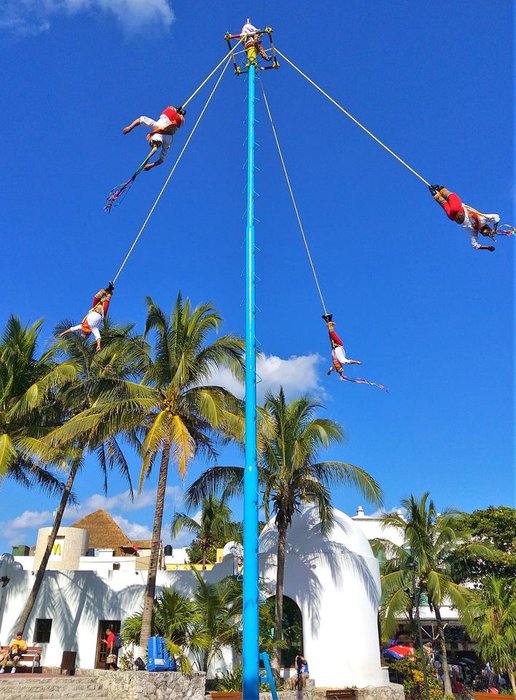 ---
Translated as the Dance of the Flyers, Danza de los Voladores was originally created to ask the Mesoamerican gods to put an end to drought. These days, this interesting tradition is observed in some parts of Mexico and Guatemala, mostly as a spectacular attraction for the tourists.
---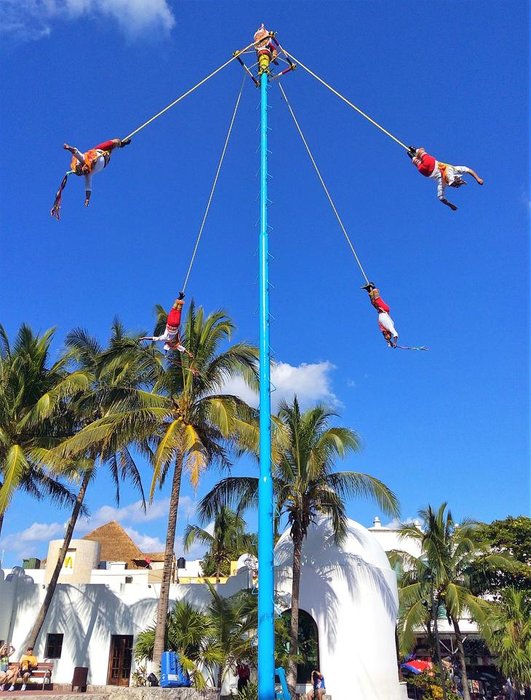 ---
In the ritual, four men are tied up to the top of a 30 m (100 ft) pole in the head-down position and they descent to the ground slowly and rotationally as the ropes unwind. On the very top of the pole, there is a man who plays a flute and dances.
In 2009, Danza de los Voladores was listed as a UNESCO Intangible Cultural Heritage to preserve this unique tradition.
I took the above featured photos on the Parques Fundadores Square that is located at the beginning of the Fifth Avenue in Playa del Carmen where this tradition can be admired every day between afternoon and late evening. Danza de los Voladores also takes place in Tulum at the entrance to the famous Tulum Ruins.
If you happen to visit this part of Mexico, make sure to check this fascinating ritual out ;)
Thanks for hosting the People Photography challenge, @worldcapture! :)
---
---
---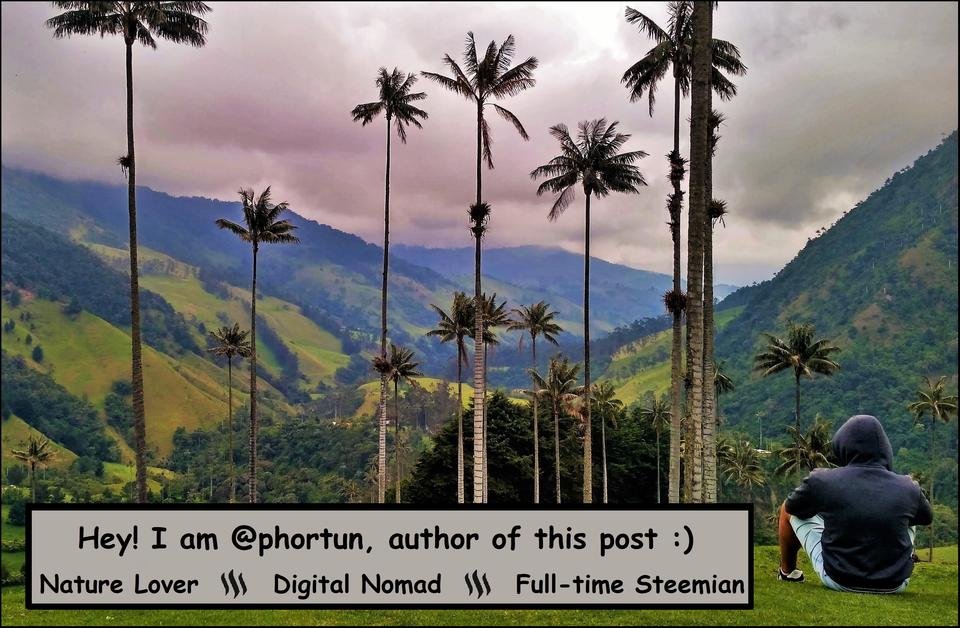 ---
Thank you for visiting my blog. If you like posts about #nature, #animals, #ecology, #crypto, #traveling, #photography and discovering secrets and beauties of the #world, feel free to follow me as these are the topics I mostly write about. Have a wonderful day and keep on Steeming! :)