I wrote this post in two languages. In Slovak and English language.
Hi, 
It's 2014 and my colleagues and I have planned a trip to several cities in the Polish Voivodeship of Lesser Poland. This Polish region borders Slovakia and the capital of the voivodship is Krakow. This is also our main goal.
The date of the trip is slowly approaching and we can't wait. So many of us registered for the trip that we filled the whole bus. I was very pleasantly surprised by the interest of the people. It is not often that the company provides us with some benefits, but this time the management promised to pay us the entrance fee. As one of our sayings says. When it doesn't rain, at least it drips.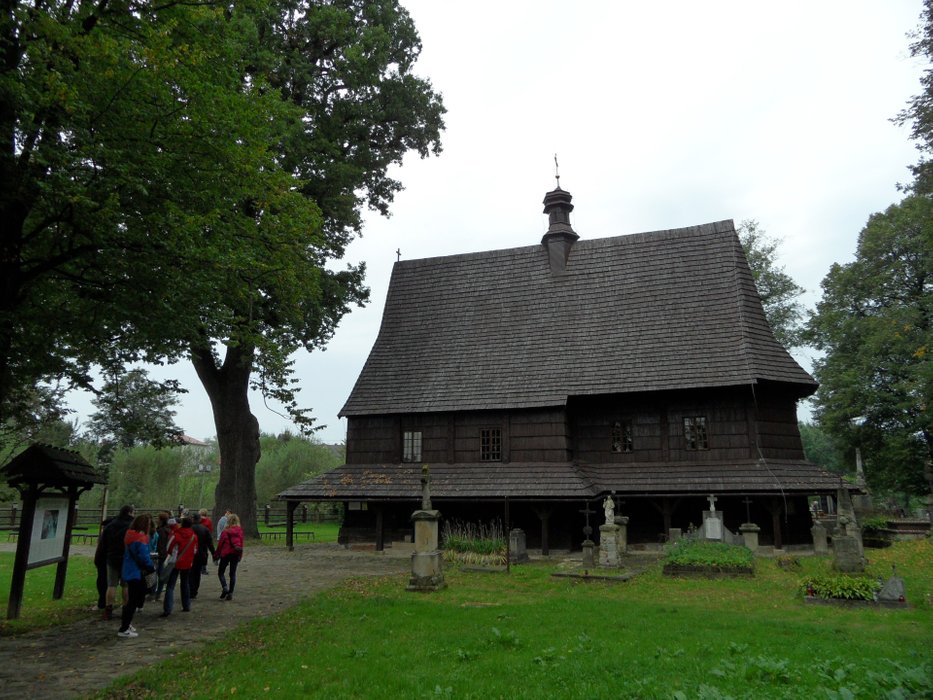 The bus moved and after about two hours we stop in the village of Lipnica Murowana. It is best known for the Gothic wooden church of St. Leonardo, which dates from the 15th century.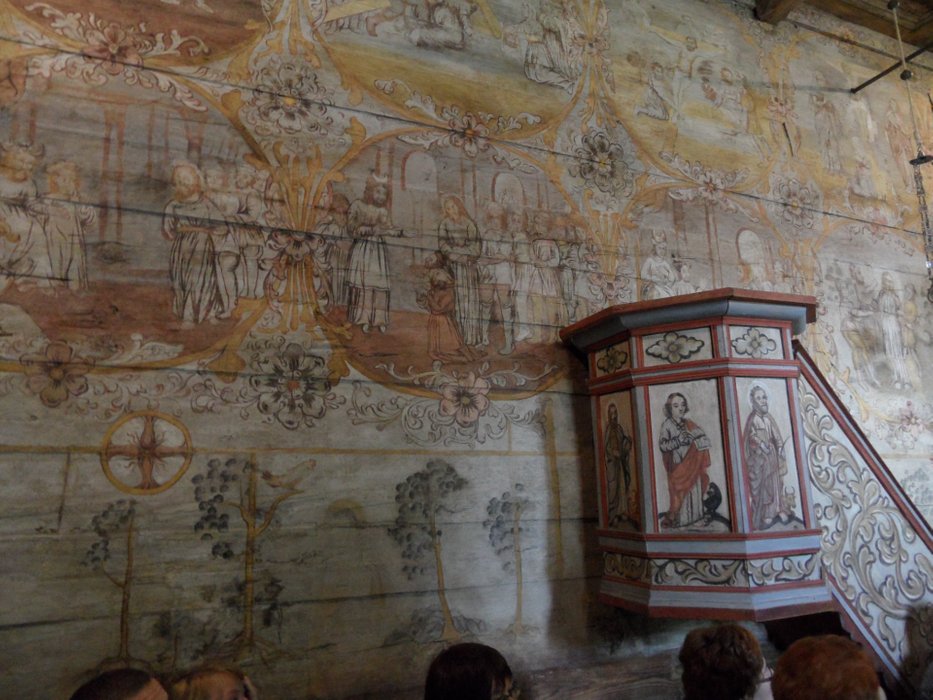 Our steps are aimed at him. This wooden church is beautiful when viewed from the outside. It is registered in UNESCO. The church was built on the banks of the river Uszwica on the site of a former pagan shrine.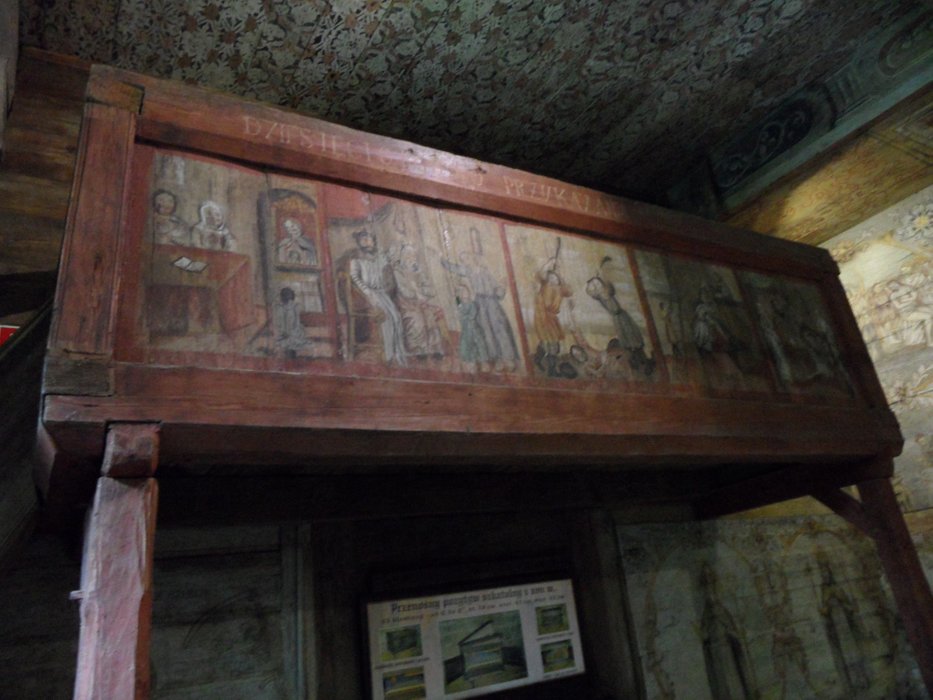 The fact that it stands so close to the river has one drawback. When there are floods, there is a risk that the church will be flooded as well.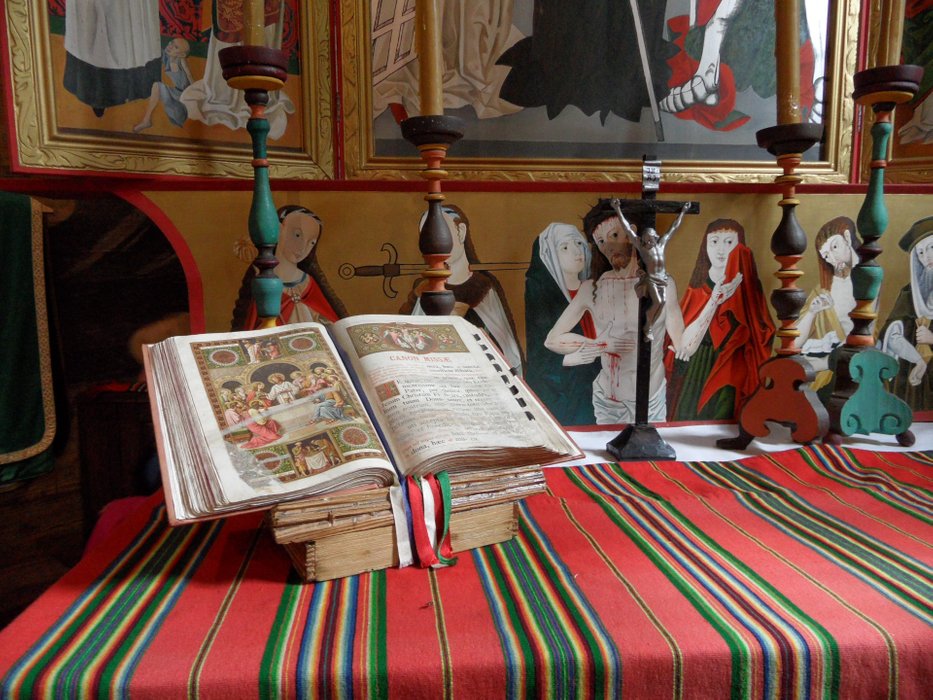 We take pictures of the church from the outside so that we have some monuments from this place. The church is really beautiful, but the real treasure is hidden inside.
The interior of the church looks very cozy. The small windows let in only a minimum of light and the place looks mysterious. It is not a big church, quite the contrary. He is small and the priest has closer contact with the faithful. His greatest treasure is the frescoes, which are painted on wooden boards.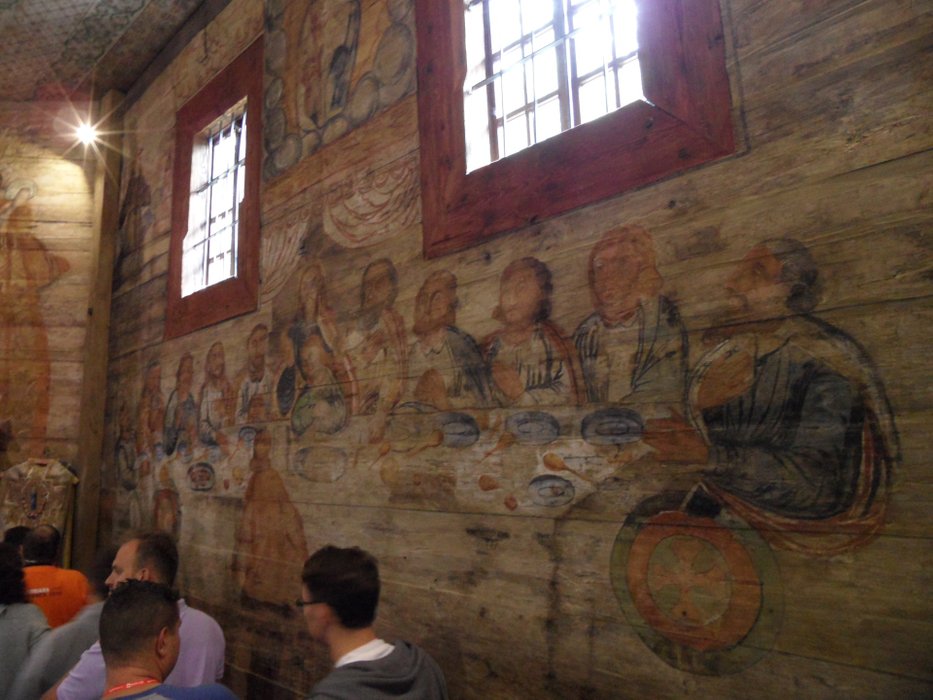 Despite the fact that they have been through for some time, they are nicely preserved to this day.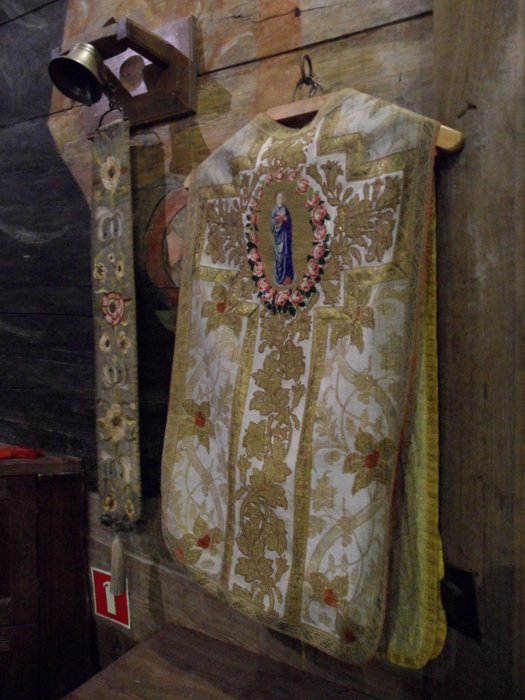 A tour of the end of the wooden church and our guide, who is a local priest, accompanies us to the second church in the village. We walk along a narrow sidewalk and in a few minutes we are there.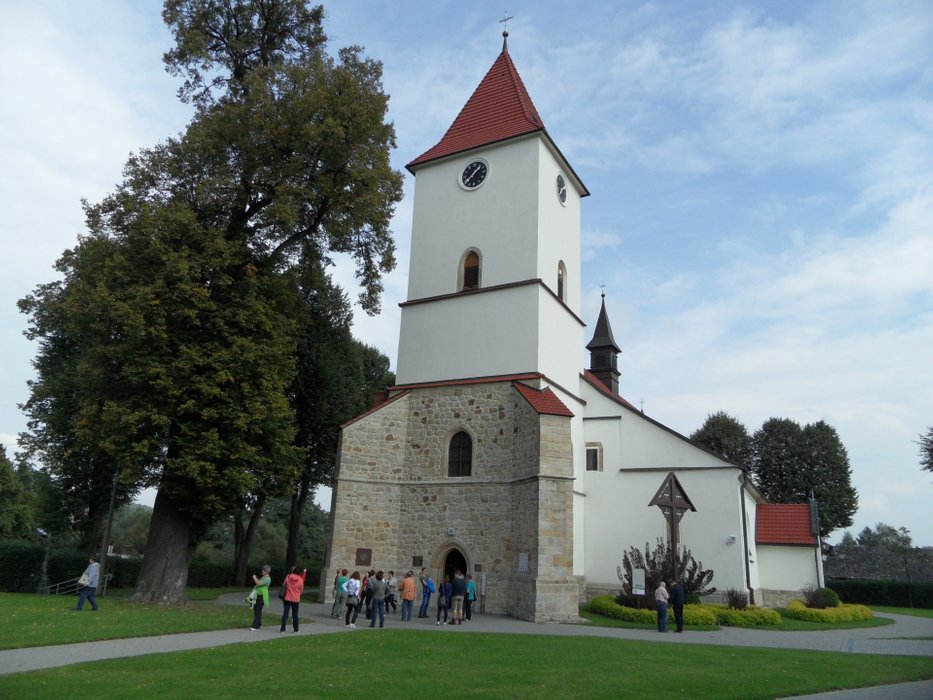 The Church of St. Andrew the Apostle is right in front of us. This church is already built of stone and not of wood. But that doesn't detract from his beauty at all.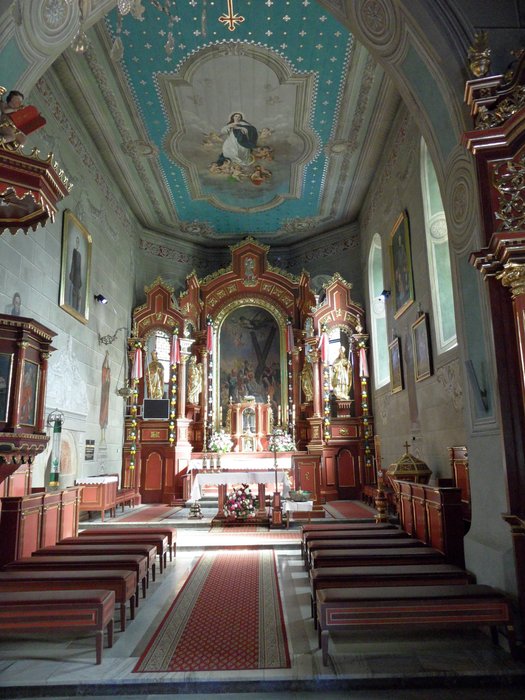 The most important monument of the church is a wooden statue of the Madonna. It dates from 1363, from the time when they built a newly built church.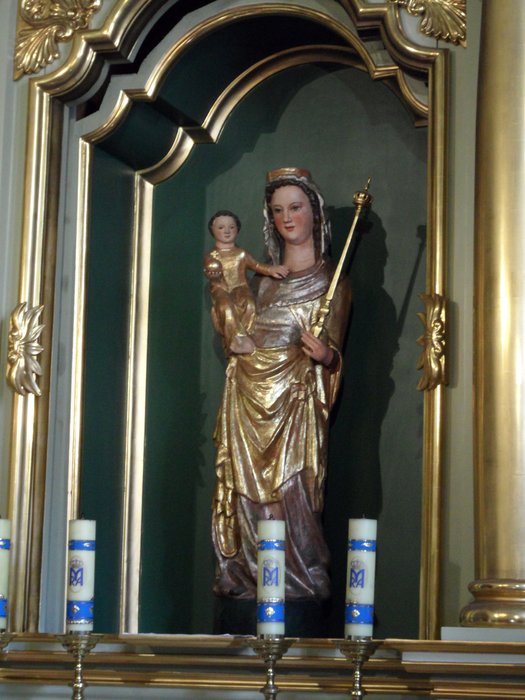 The fact that we can see her in this state today can be considered a small miracle. The church burned down several times, but the statue was always saved.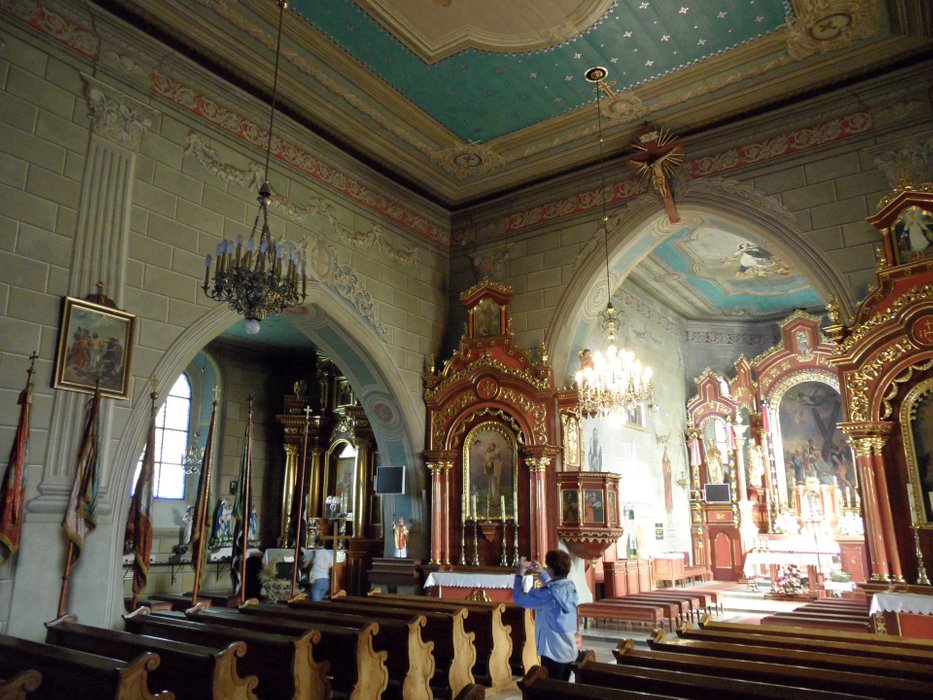 Time is running out and we are hurrying back to the bus after visiting Lipnica Murowanej. The way to further knowledge and experiences awaits us.
Thank you

Ahoj
Píše sa rok 2014 a s kolegami z práce sme si naplánovali výlet do viacerých miest v poľskom vojvodstve Malopoľsko. Tento poľský región susedí so Slovenskom a hlavným mestom vojvodstva je Krakow. Ten je zároveň aj našim hlavným cieľom.
Termín výletu sa pomaly blíži a my sa už nevieme dočkať. Na výlet sa nás prihlásilo toľko, že sme naplnili celý autobus. Zo záujmu ľudí som bol veľmi príjemne prekvapený. Nestáva sa často, aby nám firma poskytla nejaké benefity, no tentoraz nám vedenie prisľúbilo preplatenie vstupného. Ako hovorí jedno naše porekadlo. Keď neprší, aspoň kvapká.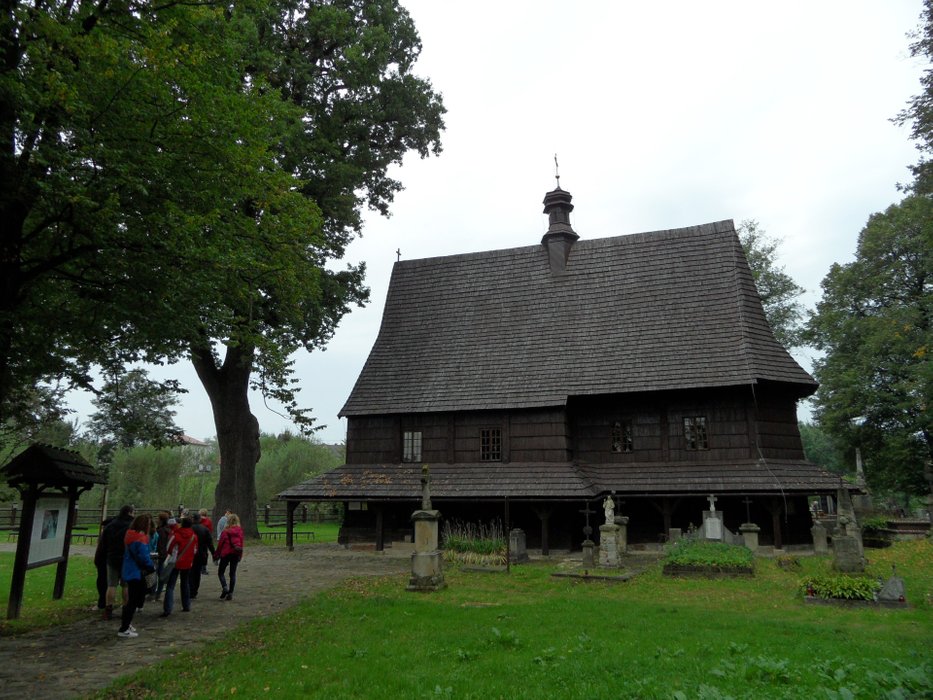 Autobus sa pohol a po asi dvoch hodinách cesty zastavujeme v obci Lipnica Murowana. Tá je známa predovšetkým gotickým dreveným kostolom Svätého Leonardo, ktorý pochádza z 15 storočia.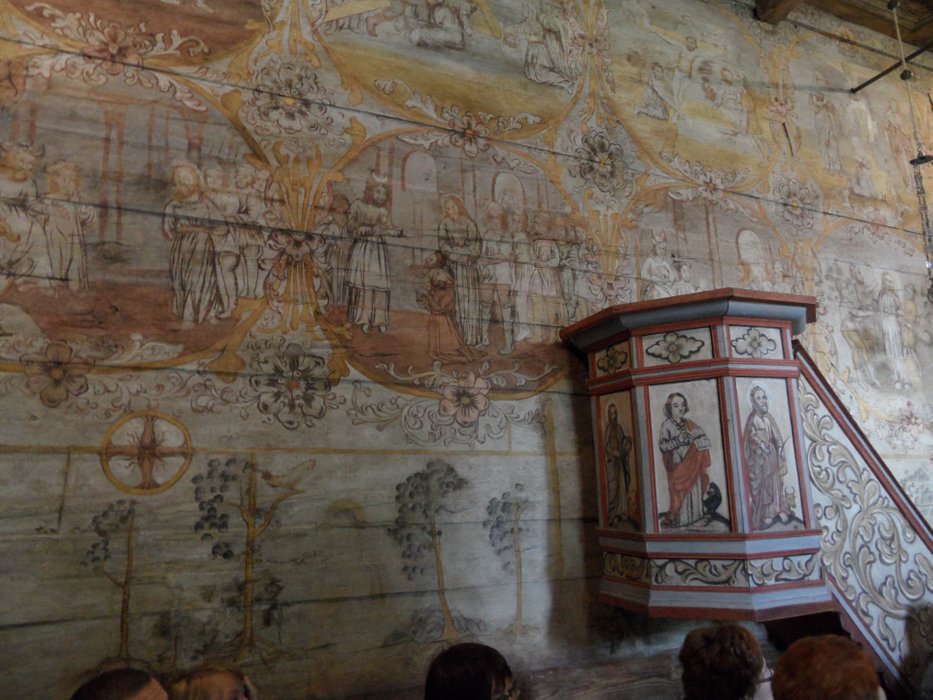 Naše kroky smerujú práve k nemu. Tento drevený kostolík je krásny už pri pohľade z vonku. Je zapísaný v UNESCO. Kostol postavili na brehu rieky Uszwica na mieste bývalej pohanskej svätyne.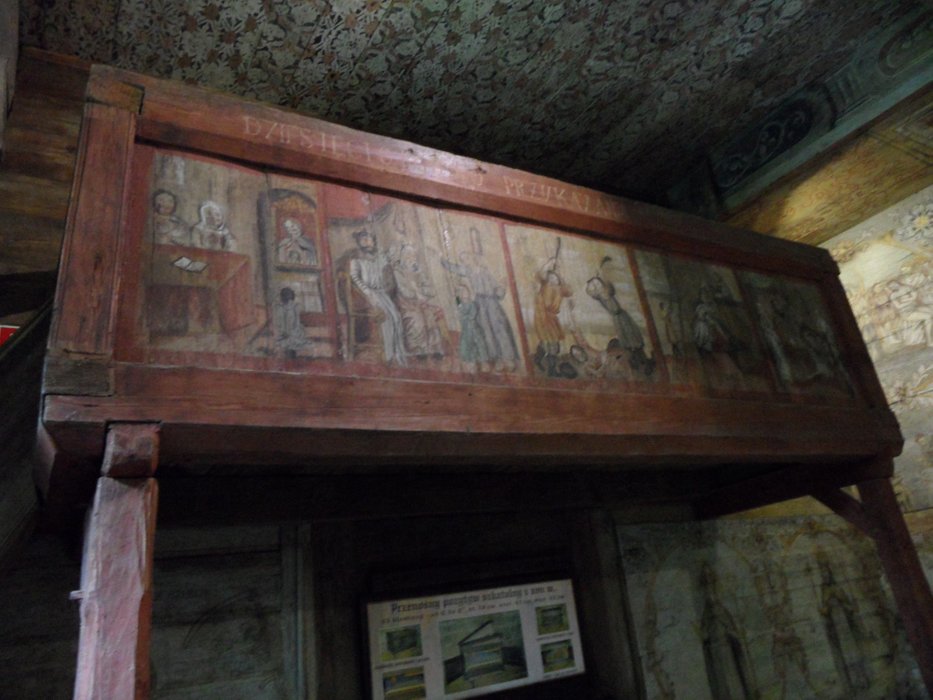 To, že stojí tak blízko pri rieke má jednu nevýhodu. Keď sú záplavy, tak hrozí, že bude zaplavený aj kostol.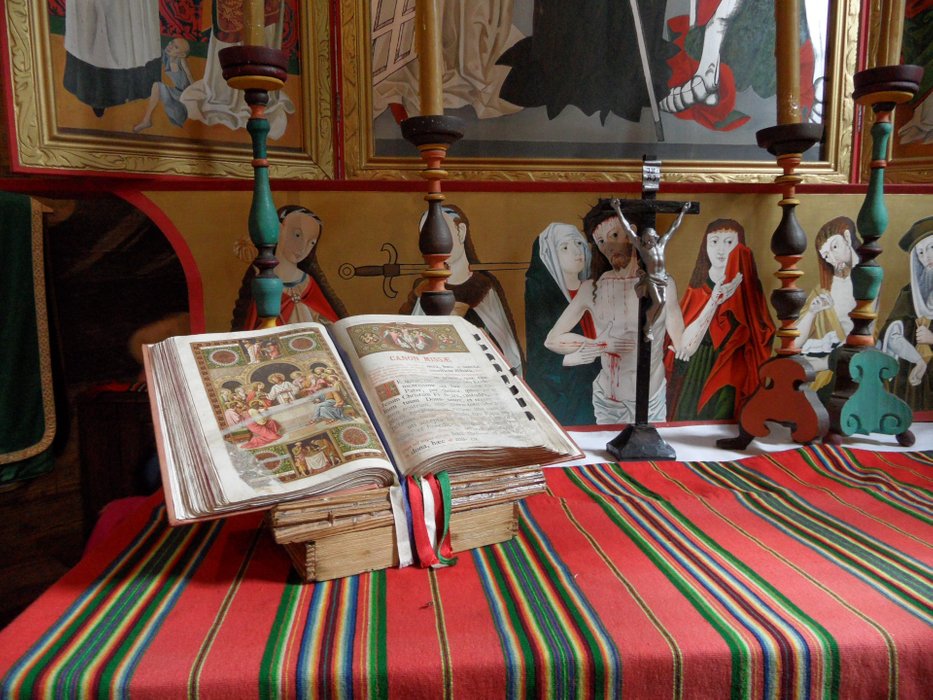 Fotíme si kostol zvonku, aby sme mali z tohto miesta nejaké pamiatky. Kostol je skutočne krásny, no ten pravý poklad sa skrýva vo vnútri.
Interiér kostola pôsobí veľmi útulne. Malé okienka púšťajú dovnútra len minimum svetla a miesto pôsobí tajomne. Nie je to veľký kostol, skôr naopak. Je malý a kňaz má vďaka tomu bližší kontakt s veriacimi. Jeho najväčším pokladom sú fresky, ktoré sú namaľované na drevených doskách.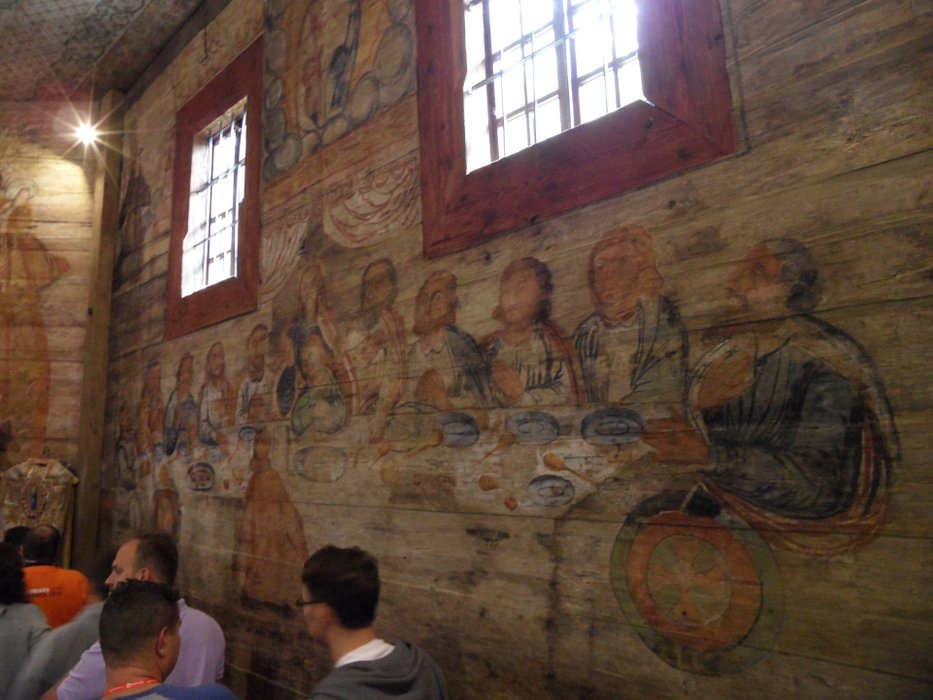 Napriek tomu, že prešiel už nejaký čas čo ich vytvorili, sú do dnešných čias pekne zachovalé.
Prehliadku dreveného kostola konci a náš sprievodca, ktorý je miestnym kňazom, nás sprevádza k druhému kostolu v obci. Kráčame po úzkom chodníku a o niekoľko minút sme na mieste.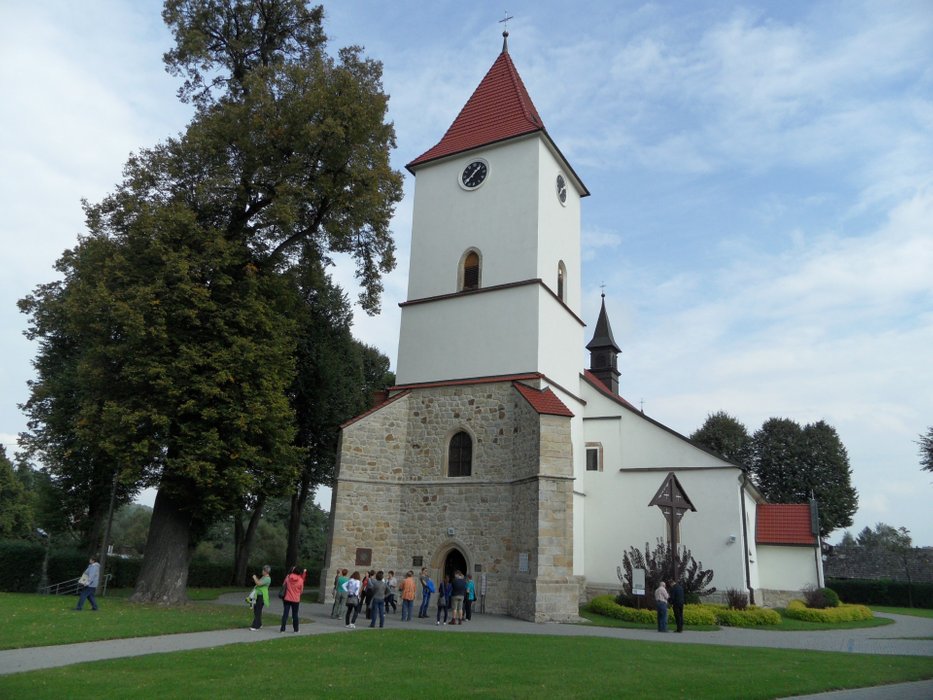 Kostol svätého Andreja apoštola je priamo pred nami. Tento kostol je už postavený z kameňa a nie z dreva. Ale to mu vôbec neuberá na jeho kráse.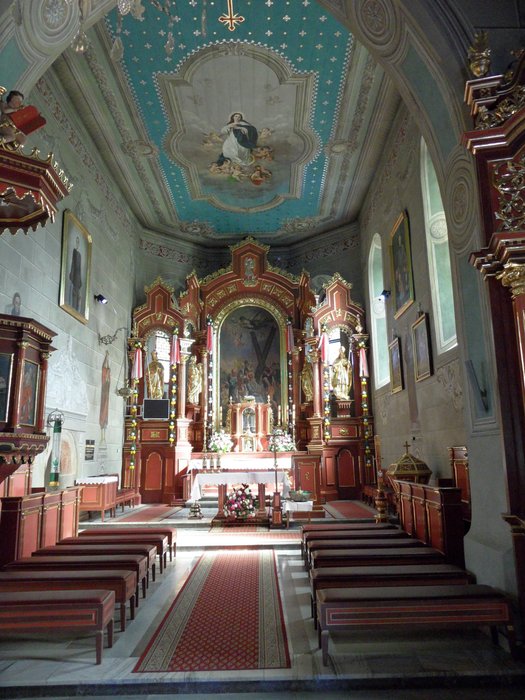 Najvýznamnejšou pamiatkou kostola je drevená socha madony. Pochádza z roku 1363, z čias keď zariaďovali novopostavený kostol.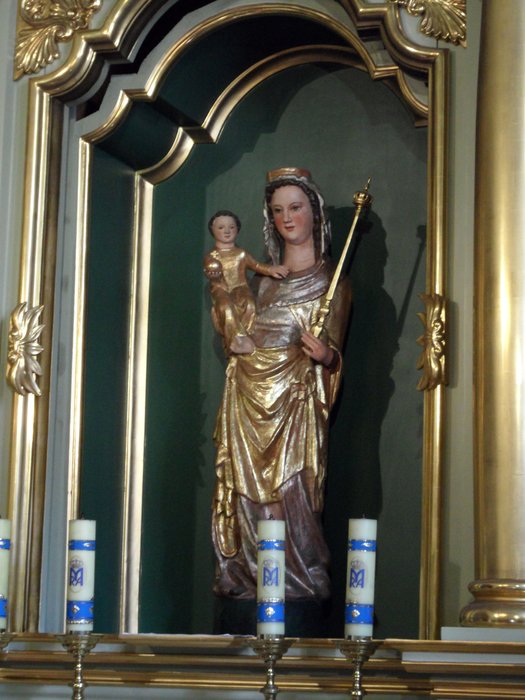 To, že ju môžeme vidieť v súčasnosti v takomto stave môžeme považovať za malý zázrak. Kostol niekoľkokrát vyhorel, no sošku sa vždy podarilo zachrániť.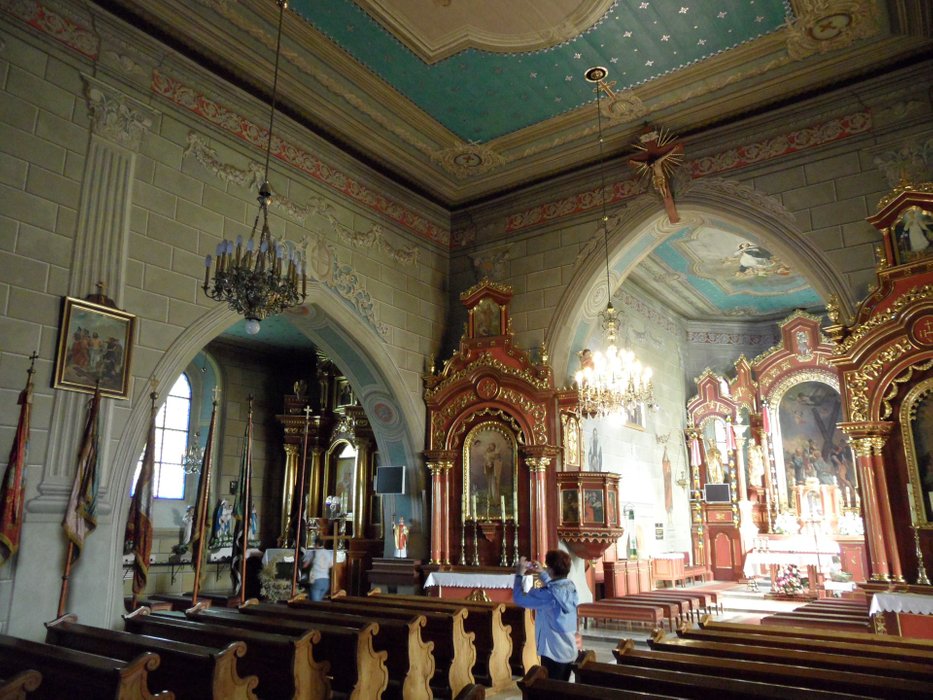 Čas nás tlačí a my sa po návšteve Lipnice Murowanej ponáhľame späť do autobusu. Čaká nás cesta k ďalšiemu poznaniu a zážitkom.
Ďakujem