Hi There!
---
Continuing my short relation from latest photo trip to Dovrefjell mountains - in this part I will show You few frames taken on first day after arrival, during night chilling and early morning views.
---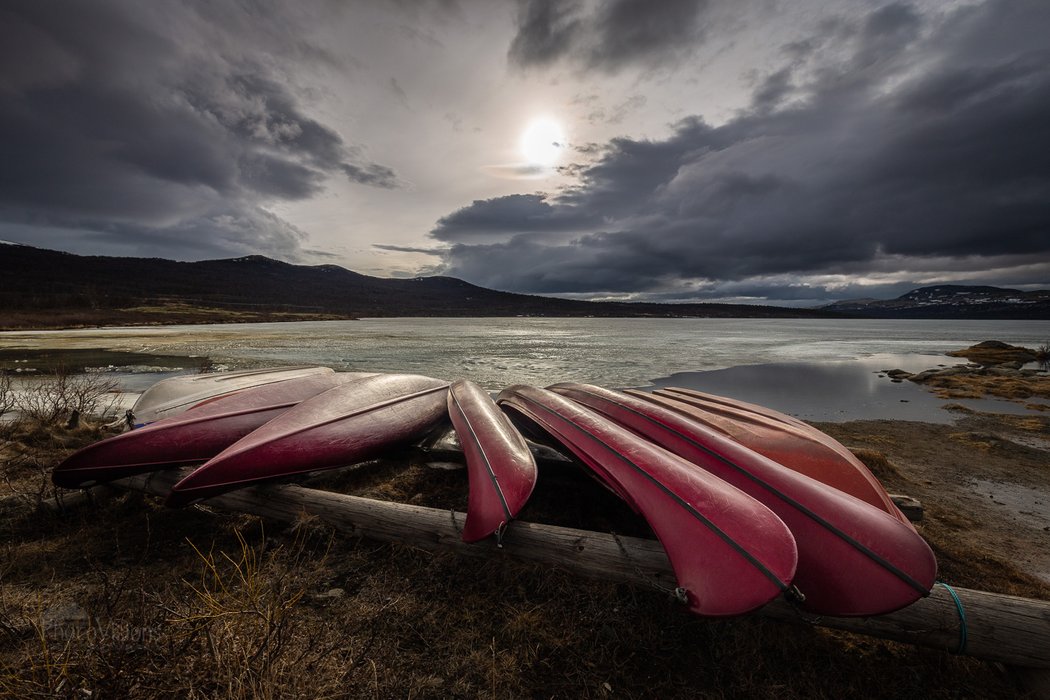 ---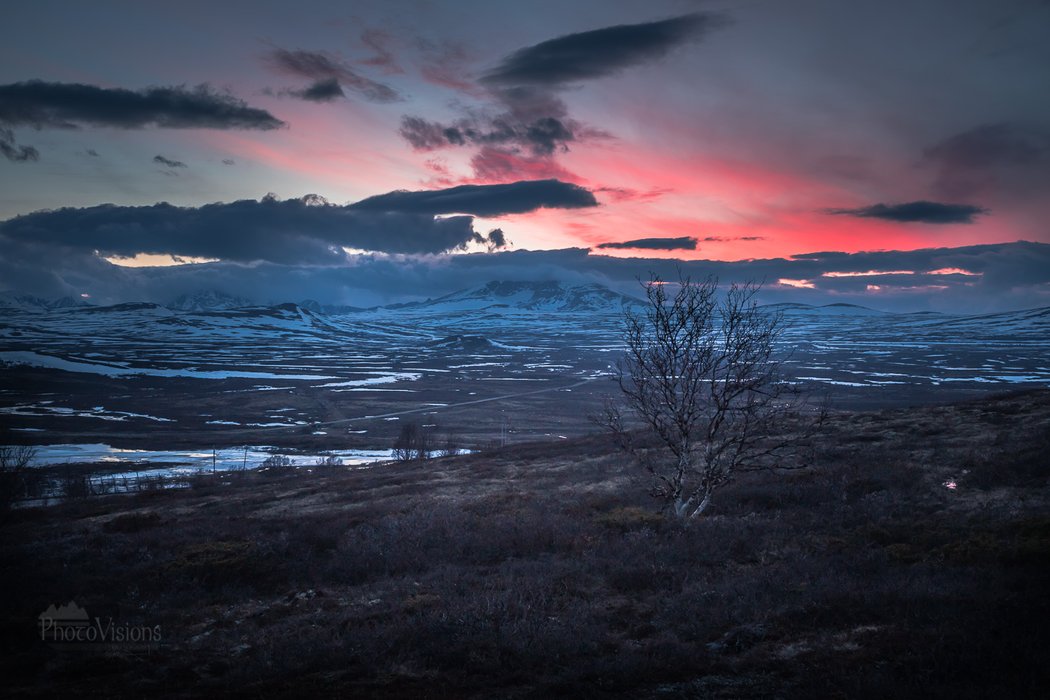 ---
Because we left Trondheim quite late, after reaching the location, the only light we got was this pink clouds on the sky above panorama of Dovre plateau and mountains.
After was only beautiful light of "blue hour"
---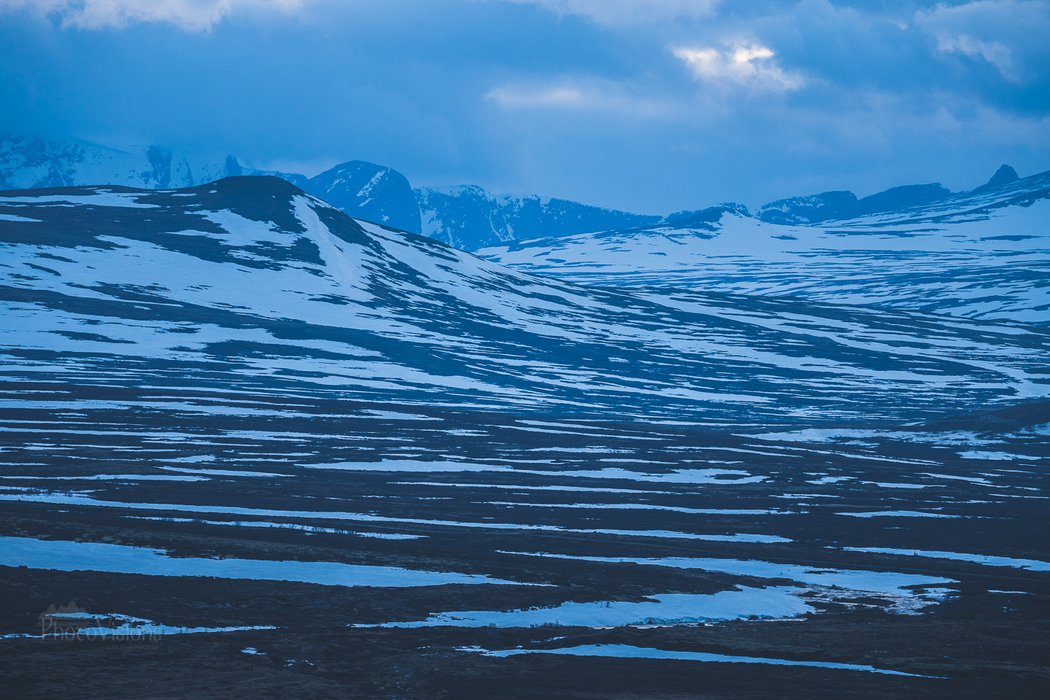 ---
Shooting with tele lens 300mm I could reach the detailed distant ground patterns. Melting snow can be also beautiful and create fantastic abstract shapes and textures:
---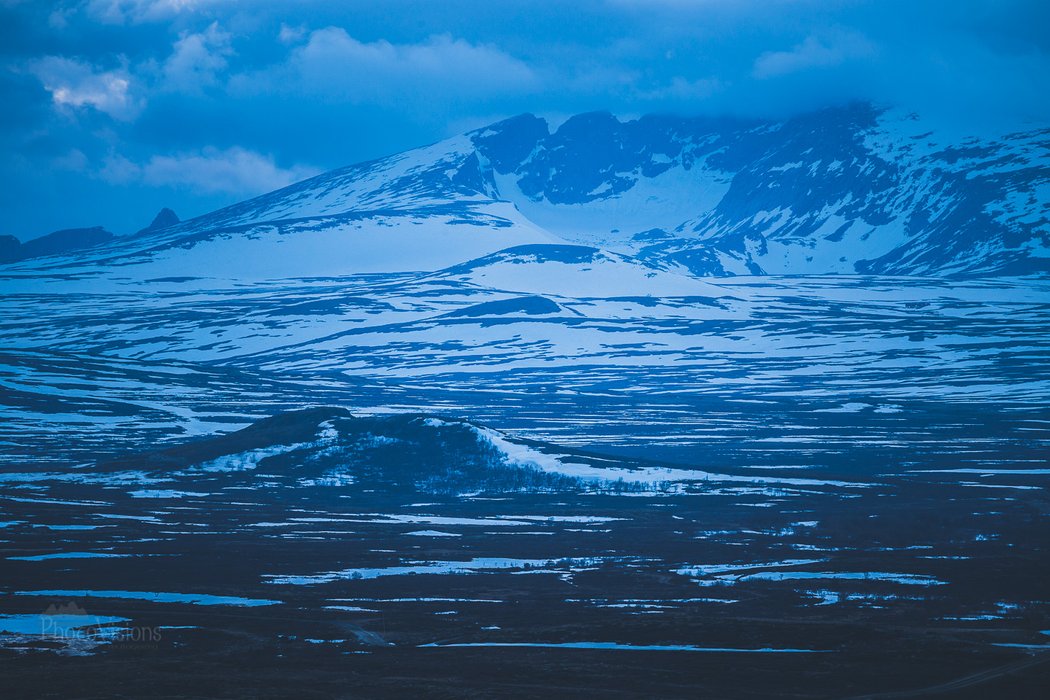 ---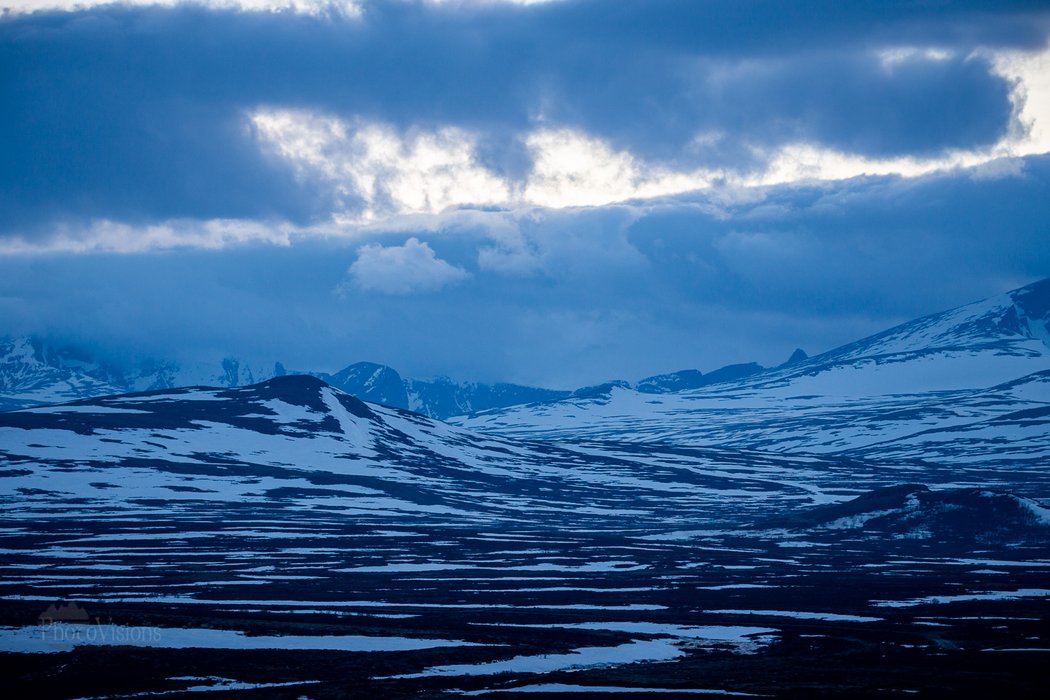 ---
What I love in Dovrefjell is amazing open landscape, vast space below the open sky - in such environment I feel like my mind is clear, my thoughts have open space to fly around, I wish to fly with them as well...
---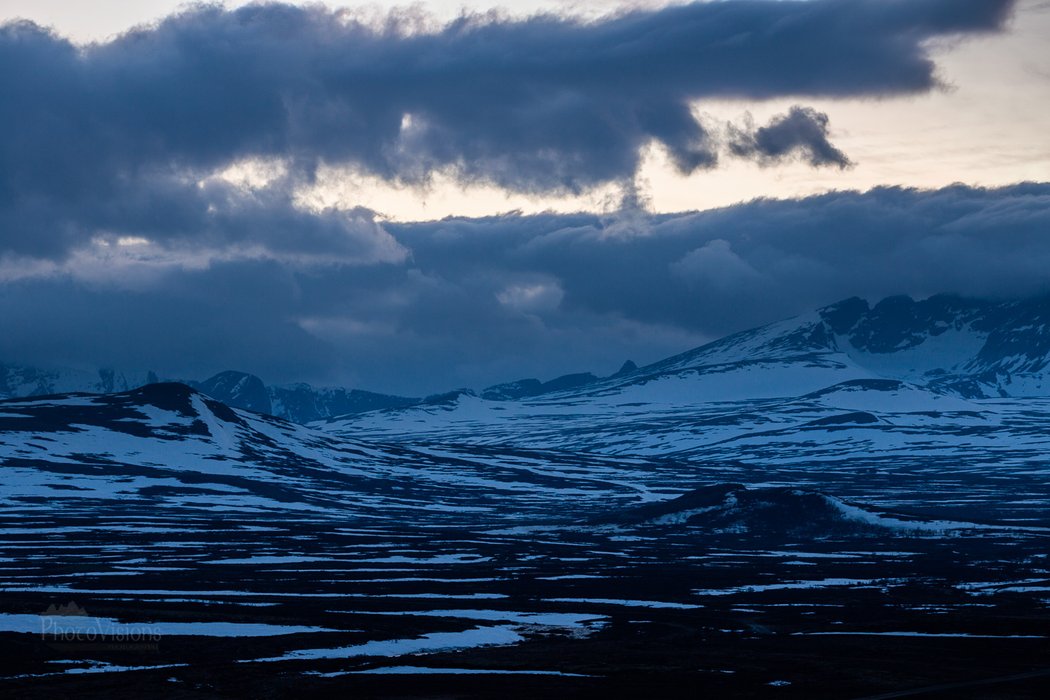 ---
Before it gets dark we reached our night time destination - place where I was before, place well known so I didn't loose time for finding anything new.
We could just set a tent, make a bon fire, prepare the food, open our beers and enjoy the amazing sounds of springtime in the mountains.
Birds there were different then anywhere - wish to have a good sound recorder one day to catch such amazing atmosphere of the places - to put is together with nice presentation with photos.
The picture and the sound of the moment...
It was interesting night, full of chilling, talking, photo experimenting and just having great fun!
---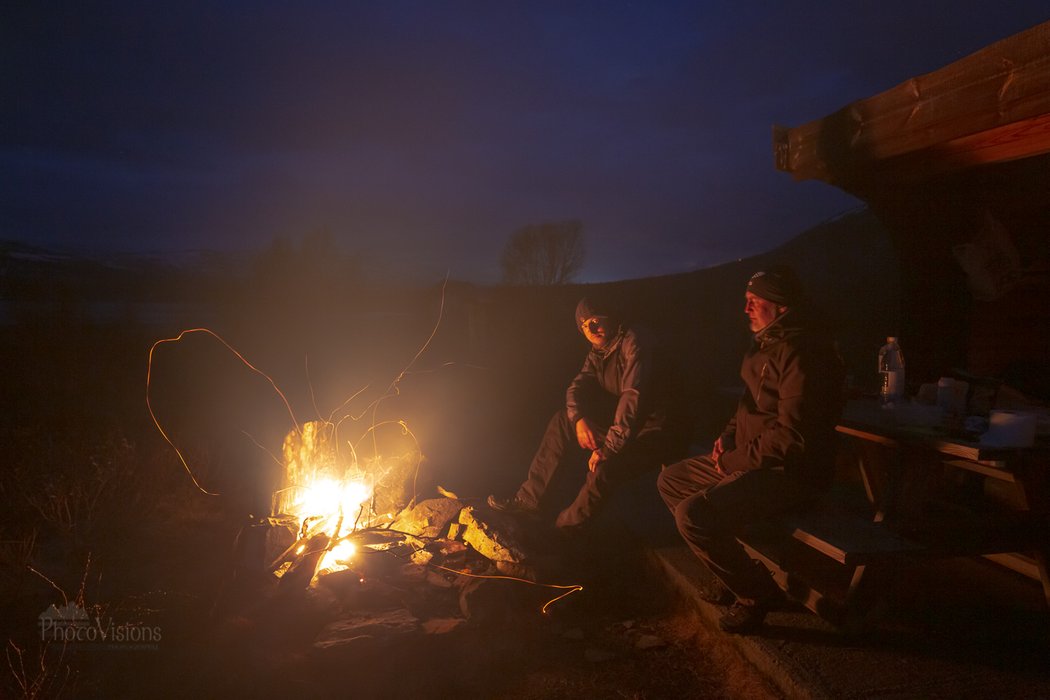 ---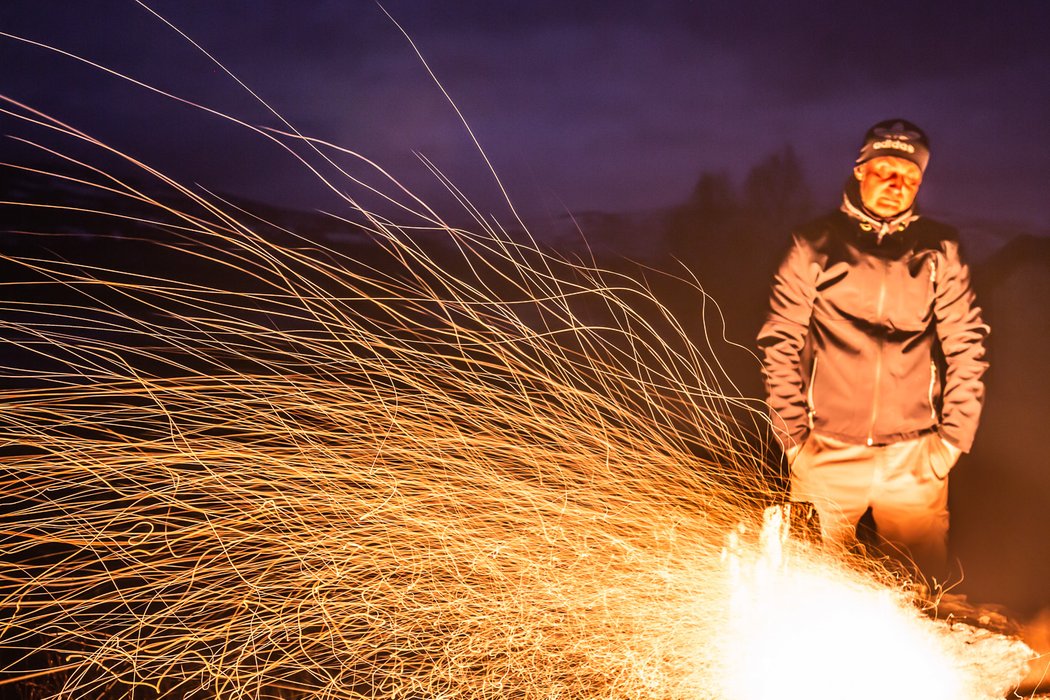 ---
Man on the picure is @sawyn - my good photographic friend who never say "no" for photo trips and shooting all kind of subjects.
Take a visit on his blog if You want to have another good photographer in Your followed accounts!
---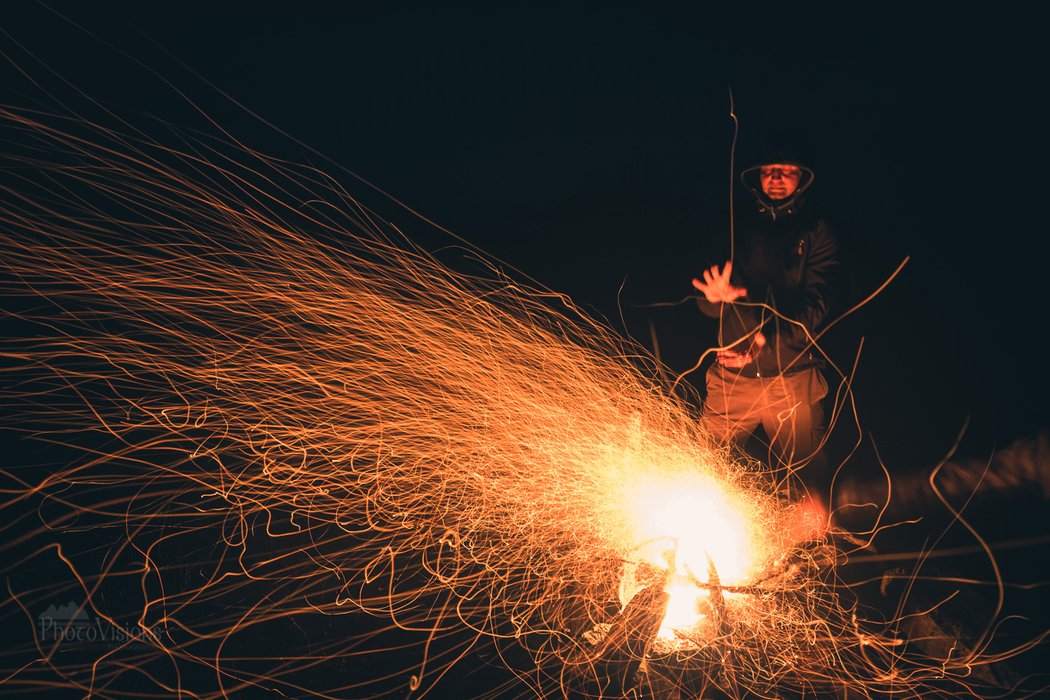 ---
Hope he don't mind that I showed his person without special permission ;) I will deal with it somehow ;)
The night wasn't completely dark, in fact, whole night was this magical blue light - hard to see with naked eye - catched with my camera:
---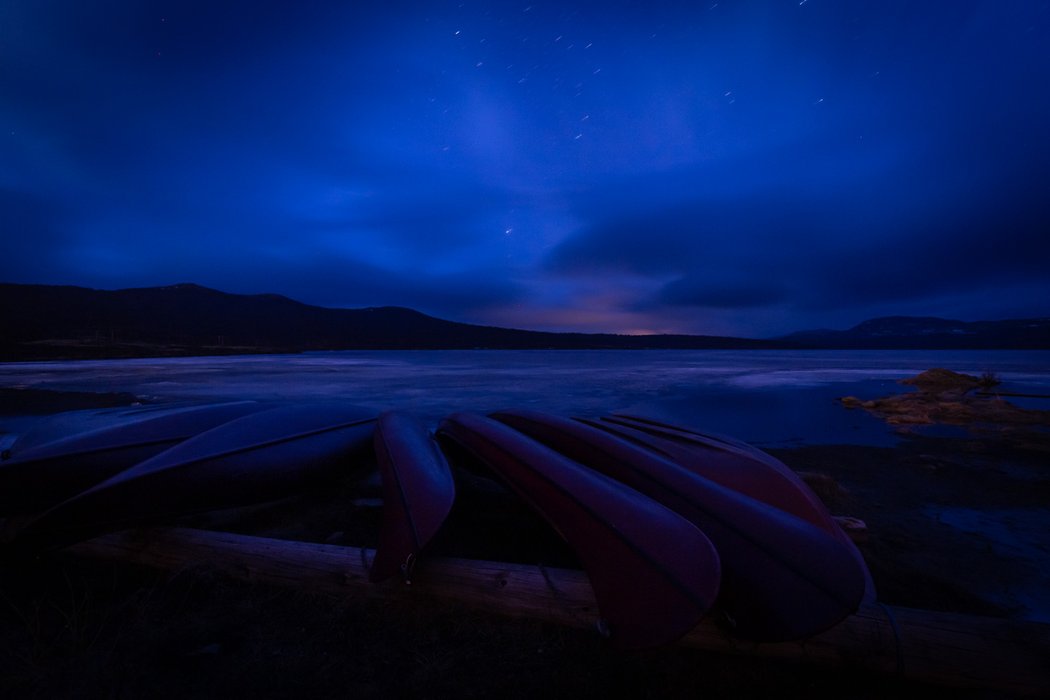 ---
We were lucky to have such good weather that days - everywhere else was snowing and raining like crazy...
---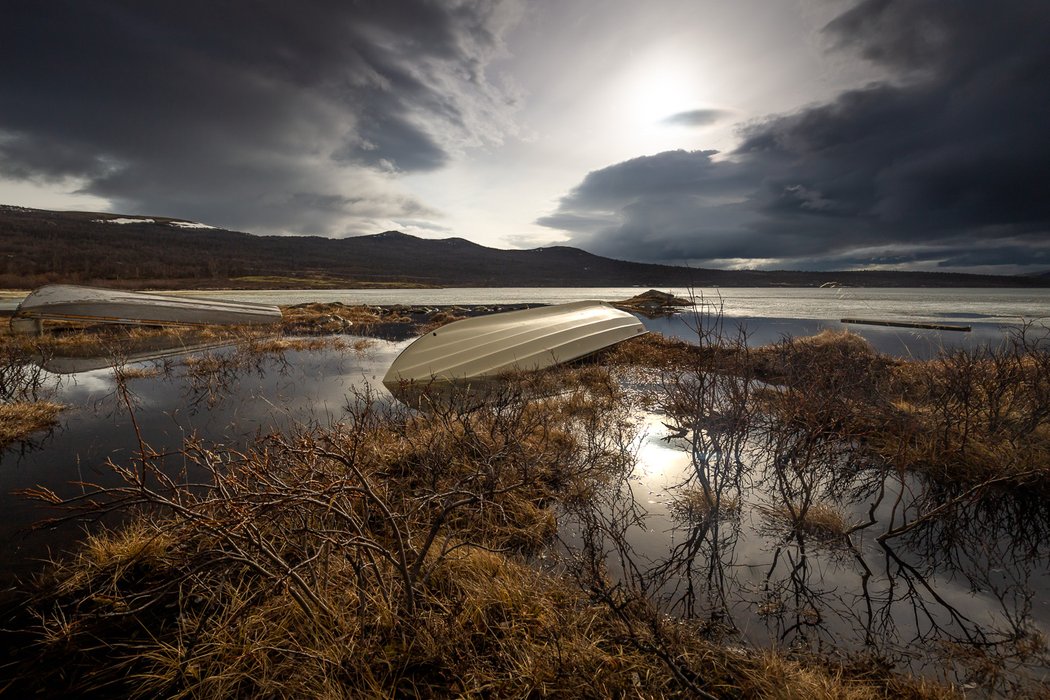 ---
Next day morning - was not what we expected to see - in one way was interesting - heavy clouds, dramatic sky and light... but we hoped for some fog, some more colours... or maybe simply we wake up too late, as the days here in Norway starts really early already!
---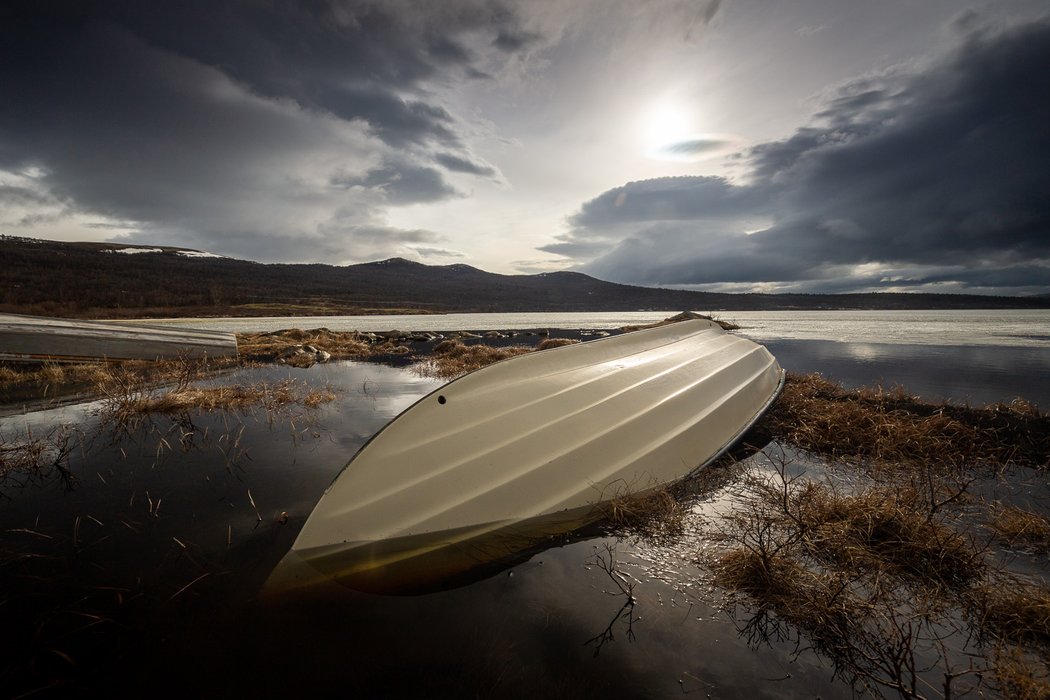 ---
Just imagine how the breakfast taste like, how the freshly made coffee feels like in such beautiful day!
Was great.
After fast packing - we headed to the parking place near the place where the Muskox trail starts... but this in next part of the story!
Stay tuned and UNTIL THE NEXT ONE!
---

<><><><><><><><><><><><><>

Any photo available as Digital Files. Join my Discord channel for details: https://discord.gg/ApdDcNh
If You like my work, check my portfolio site asphotovisions
Prints, frames, all kind of photo products available on my site! All the support will help me to run this blog and chase my dreams :).

Thanks for watching and have a great day!
---
Remember! Upvoting, Resteeming and Following are the best way to show the authors that You like their work!

---
SteemitWorldMap: