Welcome Travellers and PhotoVisions Friends!
---
Welcome all to my new part of photographic guide to Norway. Today I will take You to a trip to recently visited for the first time Femundsmarka. This will be photo-story showing my 2 day car trip and some hiking to the area of the park. In this part I will present the lake's Femunden shores and beautiful forests around it, few nice photo spots I discovered and camping spots for setting a tent for free.
---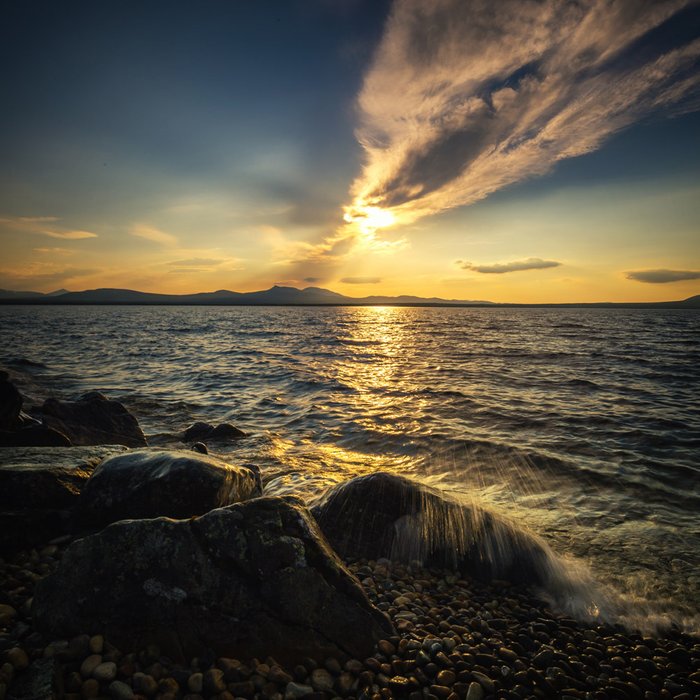 ---
At the beginning just a few informations about the park - where, why and what we can see there...
Famundsmarka is one if the national parks in Norway, I can say one of those parks, which are not so well famous and popular but still beautifull, wild and full of different activities to do.
---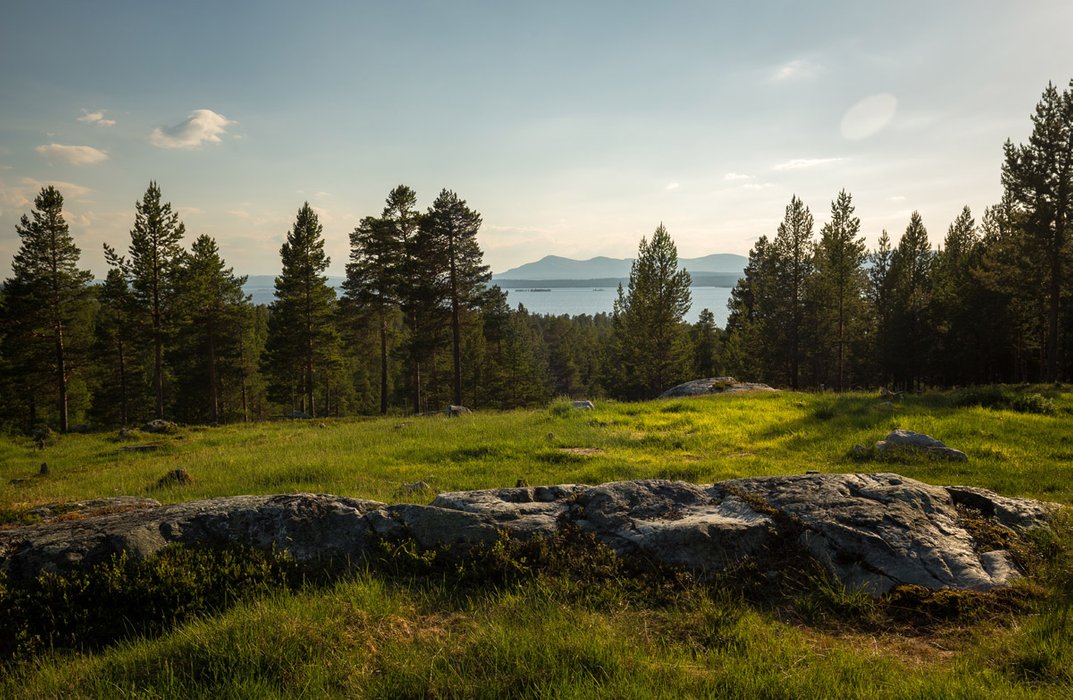 ---
Area of the park has 573 km2 and it was established in 1971. It spreads out in Hedmark and Trøndelag , stitched to Swedish border on the western coast of lake Femunden - second largest natural lake in Norway.
The landscape of Femundsmarka is more swedish than norwegian - that is why it is quite unique in this matter. Sandy and rocky shores of the lake are covered by natural pine and birch forests. More to western side we come across big massives of rocky mountains, not steep and not so high but covering most of the park's area.
---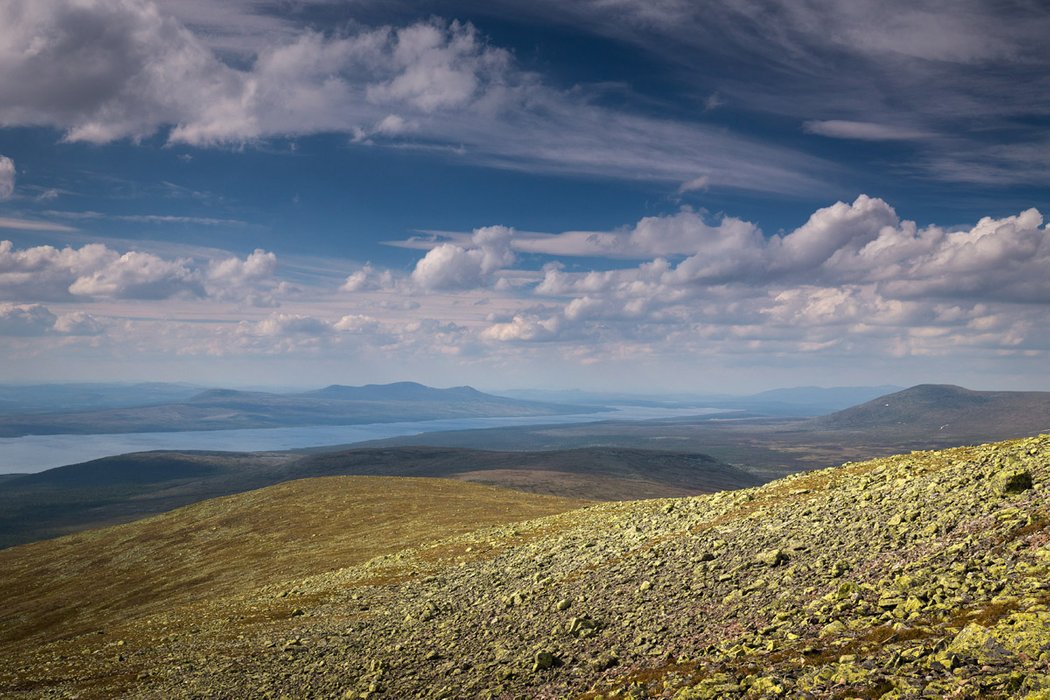 ---
The park is protecting not only natural, post-glacial landscape but also wild animals we can meet there - wild reindeers and a herd of around 30 musk oxen (muskox). This part of the herd migrate from another big population living in Dovre mountains on the south.
---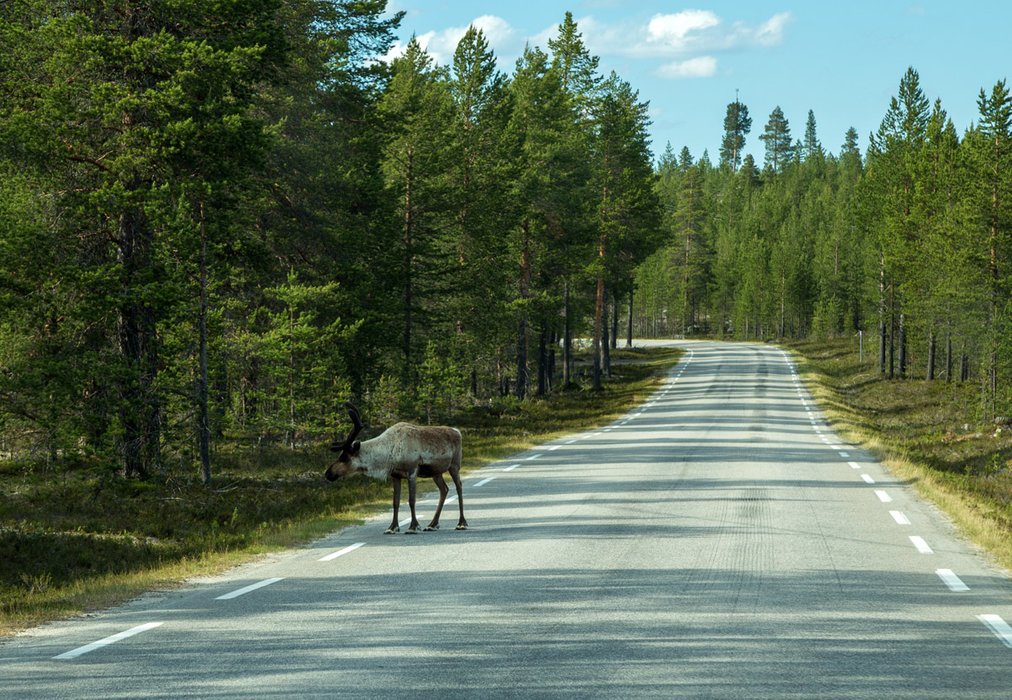 ---
Femundsmarka is situated around 100km from famous mining town Røros. From Trondheim is around 250 km by car. I wasn't sure what to expect before visiting this park. I knew I will have to find a nice spot for a tent by the lake's shore and on second day to go up the highest mountain of the park.
On the way I stopped by on few great places by the lake - I loved the clean, sandy beaches around the lake - something unique for Norway, having this pleasure to play with the sand and to swim in crystal clear waters of the lake...
---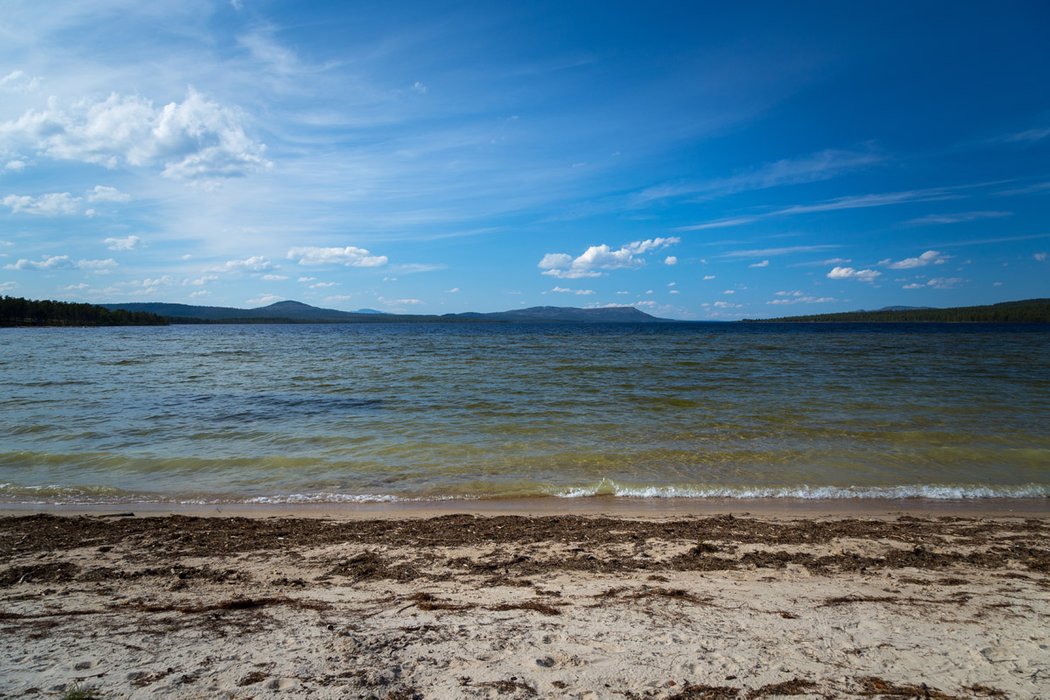 ---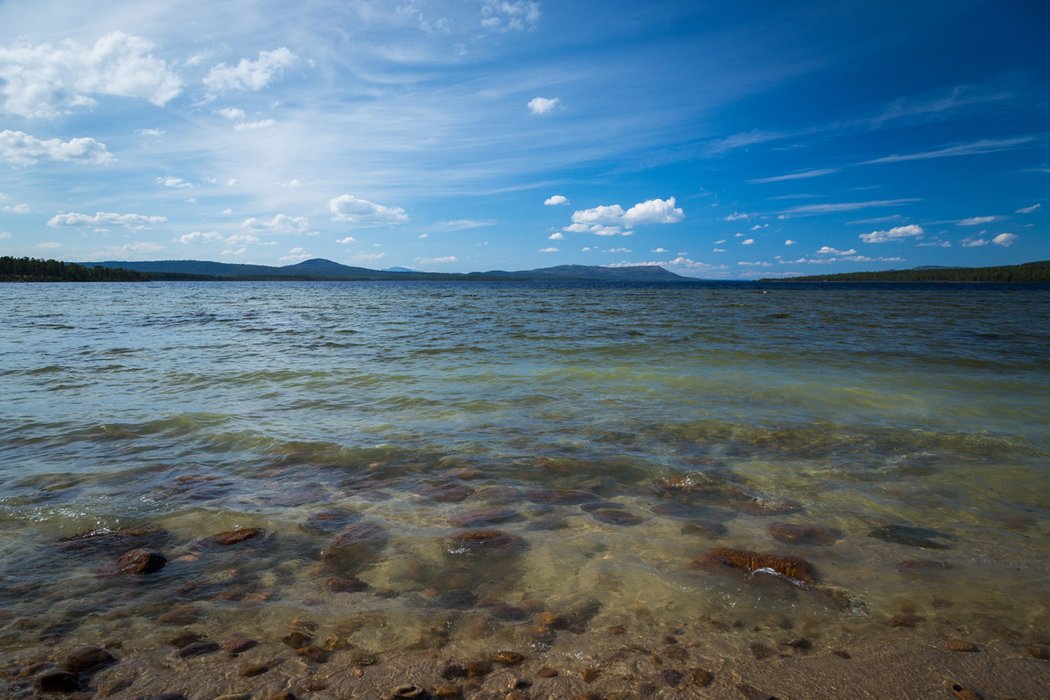 ---
Some of the places were nicely prepapred for the camping cars and other visitors...
---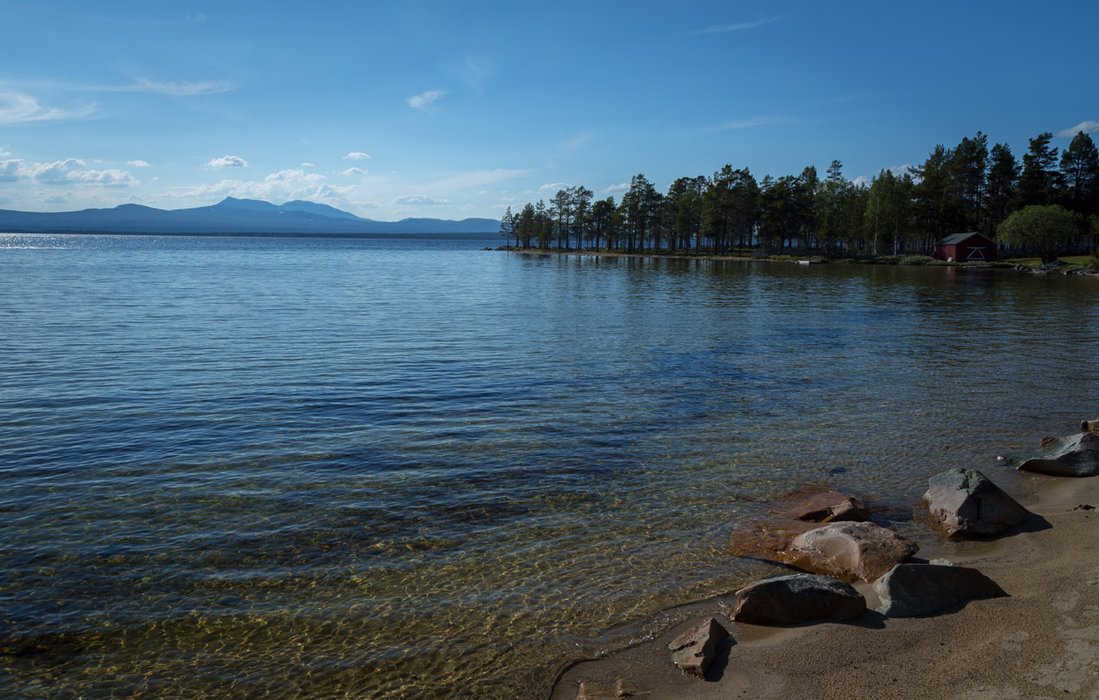 ---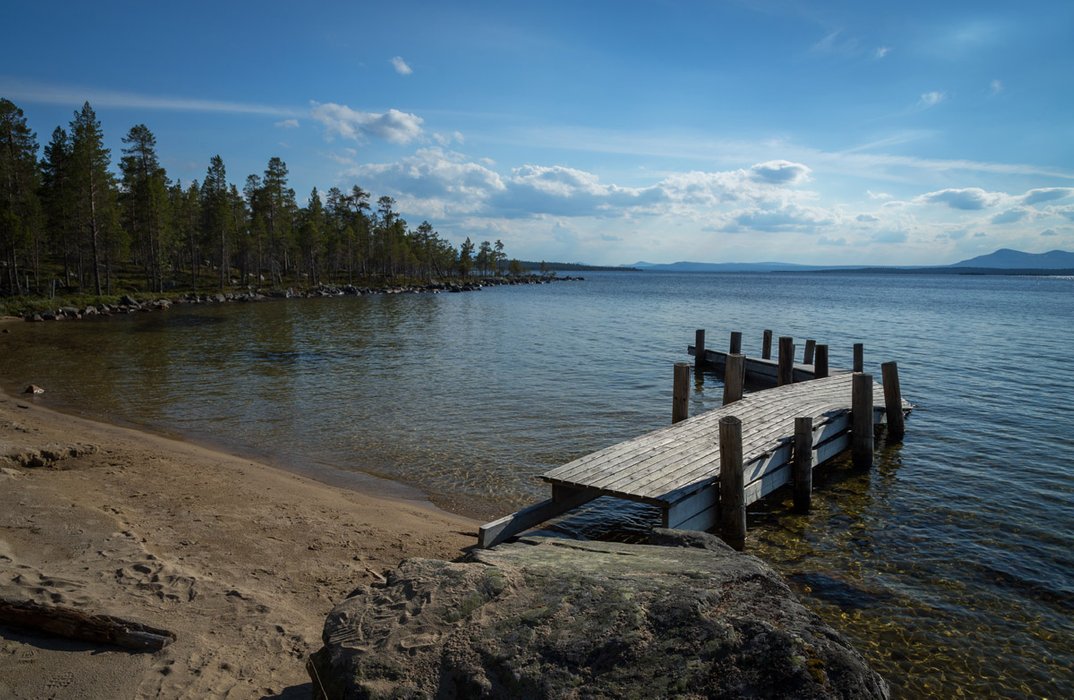 ---
The lake is open for doing all kinds of water sports. It is also well known to be very good fishing waters. Buying a permission for fishing we are allowed to use not only Femunden lake but all other lakes on the area of national park, which is few hundreds!
---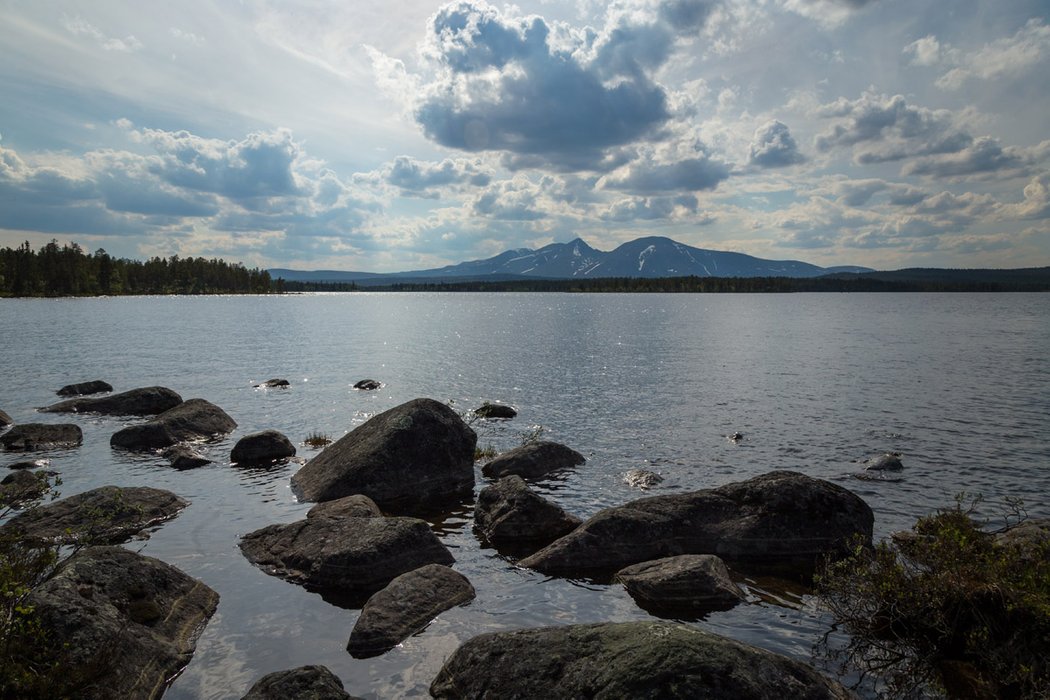 ---
On the other side of the lake we can see interesting massive of mountain Solen - I will have to go there some day...
---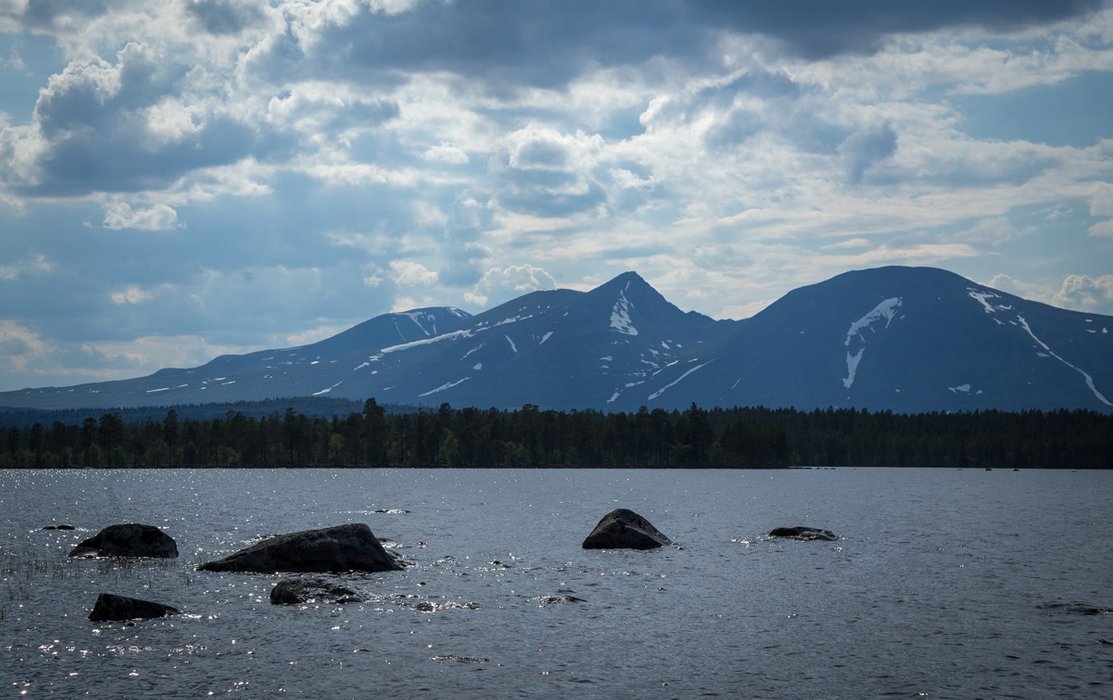 ---
When I reached the gates of the park I met my first reindeer on the journey... It hasn't got any markings so maybe it was one of the wild ones? Picture was taken from a window of my car... I didn't have to stop to take a close look to this beautiful animal.
---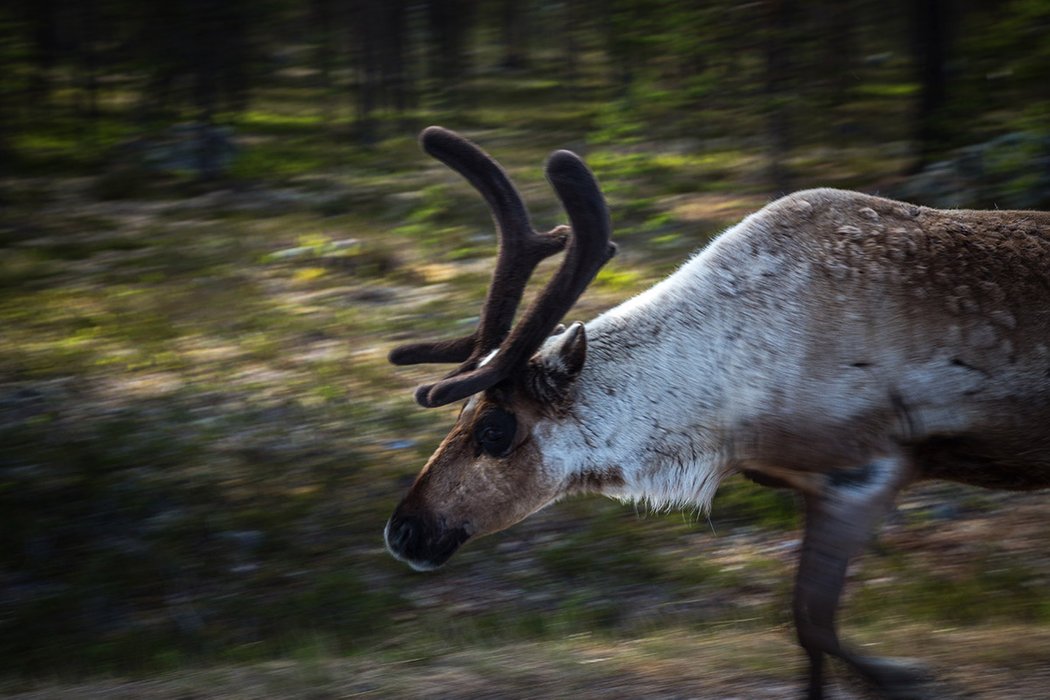 ---
I drove to the very end of the road. Just one car was standing on the parking place - this was a good sign. I went down to the beach to check the place for a tent. I knew I found my "perfect and dreamed" place for the night!
---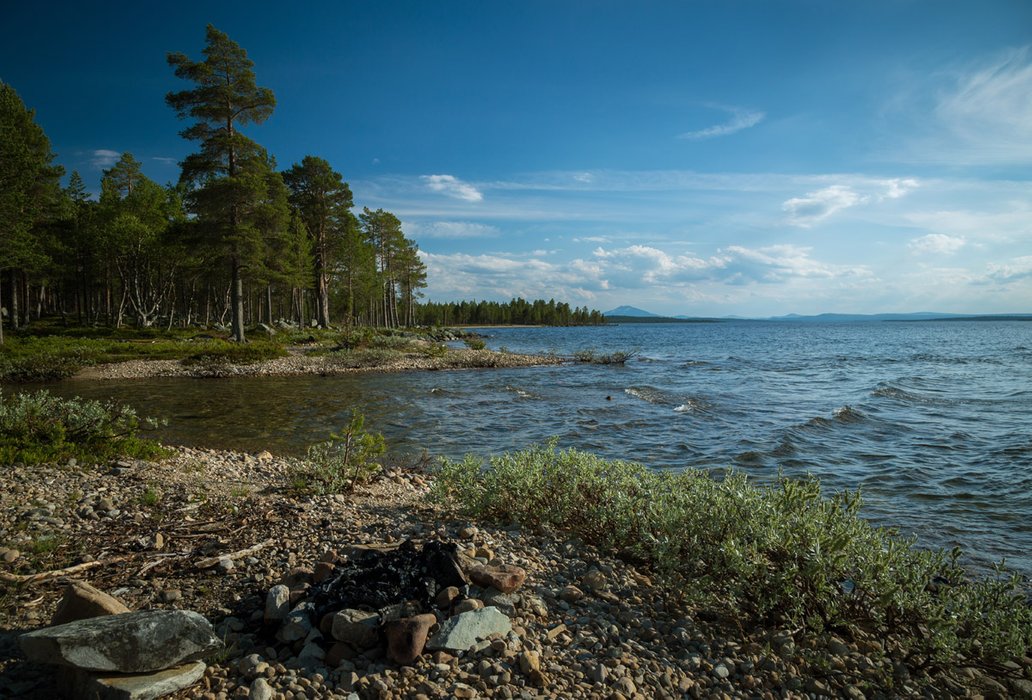 ---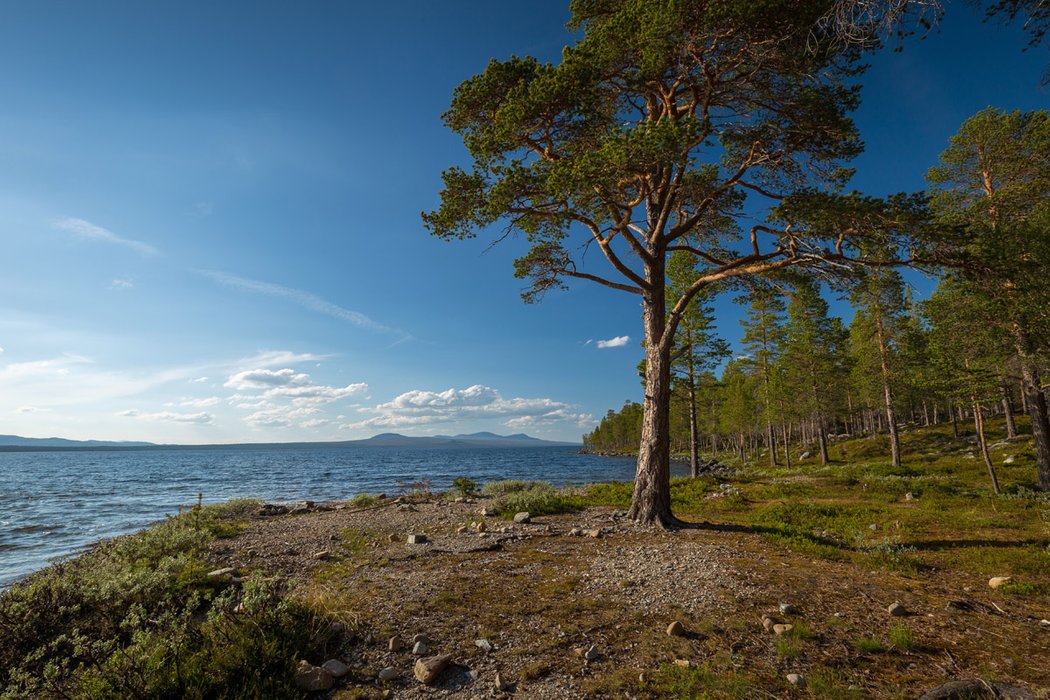 ---
The only bad thing was the mosquitoes - hundreds...no, thousands of them! In the forest, by the rivers even by the windy shore of the lake. It was really dry season that time but I knew I will have to set up a bonfire to cover myself in a jacket of smoke... Luckily there was a good spot for the fire already prepared on the sand.
Having a good place for the night I decided to walk up the road a little bit to have a better overview of the area.
---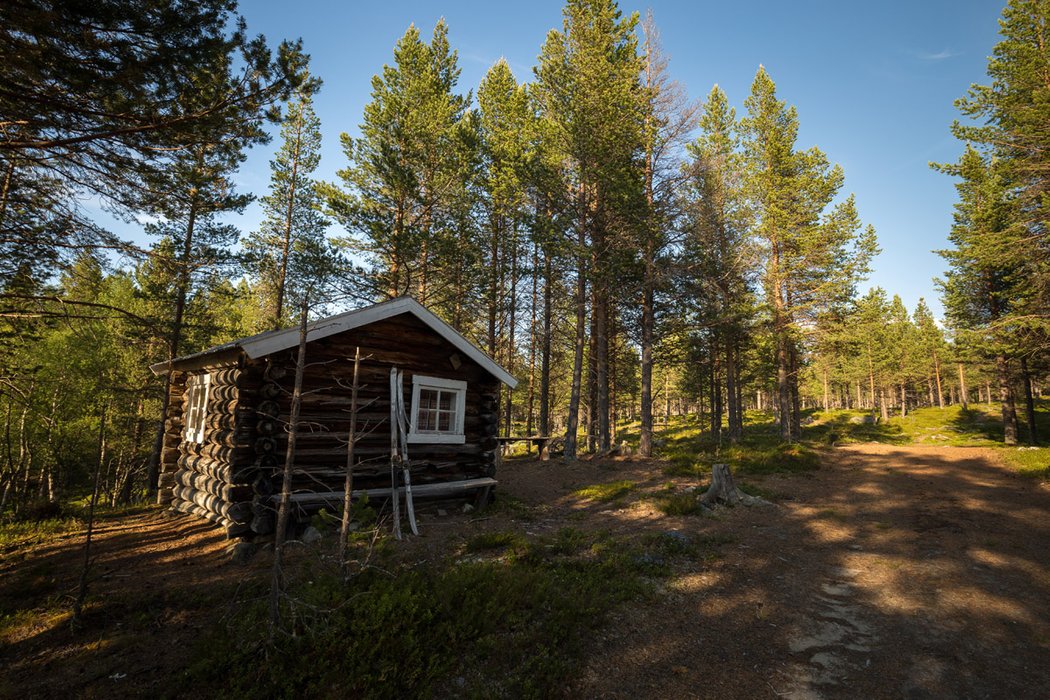 ---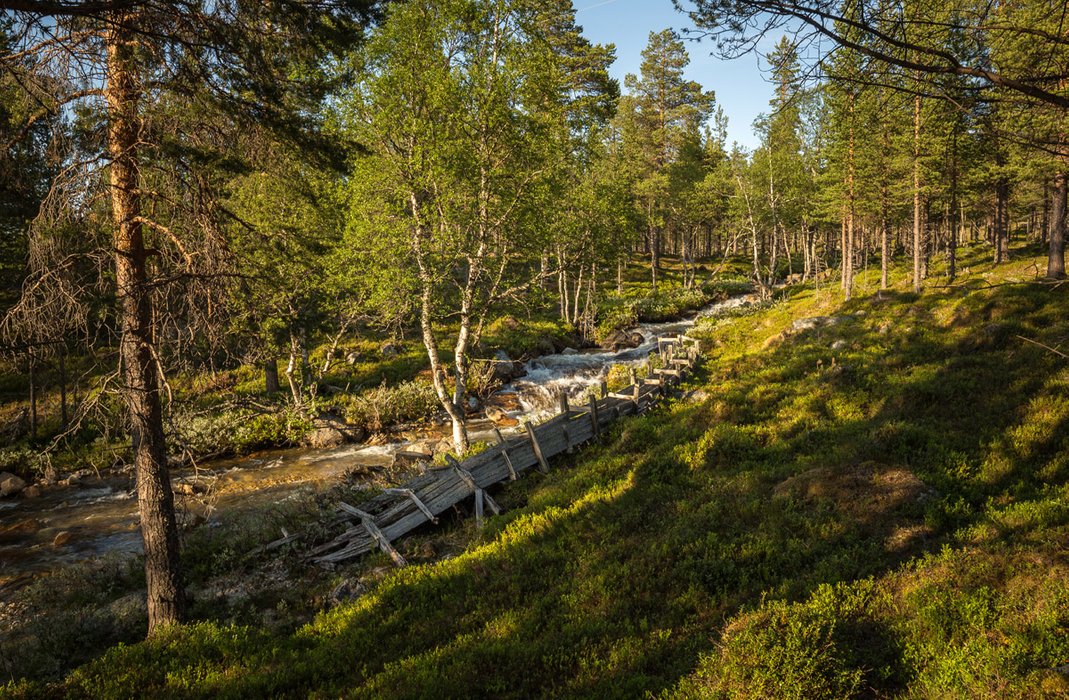 ---
This place is fantastic - I love such a bright, pine forests - in a weather like that, hot, dry air is filled up with the smell of pine's resin. The smell reminds me the forests on the coast of Baltic sea where I spent a lot of summer holidays as a child...
---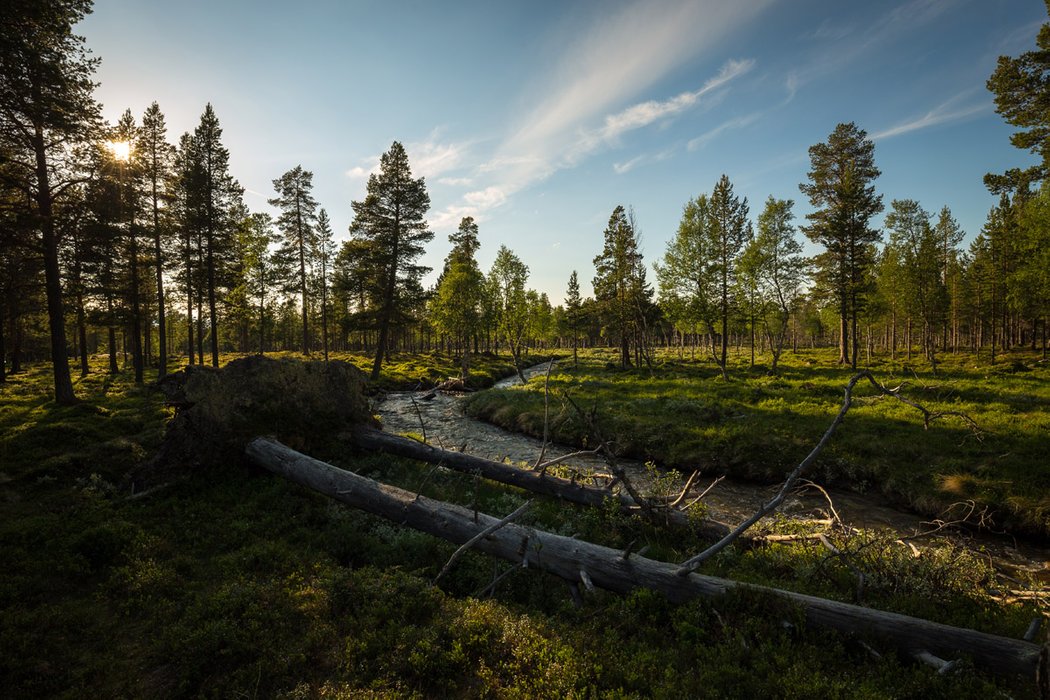 ---
Other thing which I found to be great was the stream which flows through the forest - crystal clear and cold waters flowing amond white sands and big, round white stones - in connection with fresh green surroundings it looked like a paradise. I wish to have more time to explore these forests... but I had to go down, set up the tent, fire the bonfire, make myself a food and catch the sunset above the lake...
---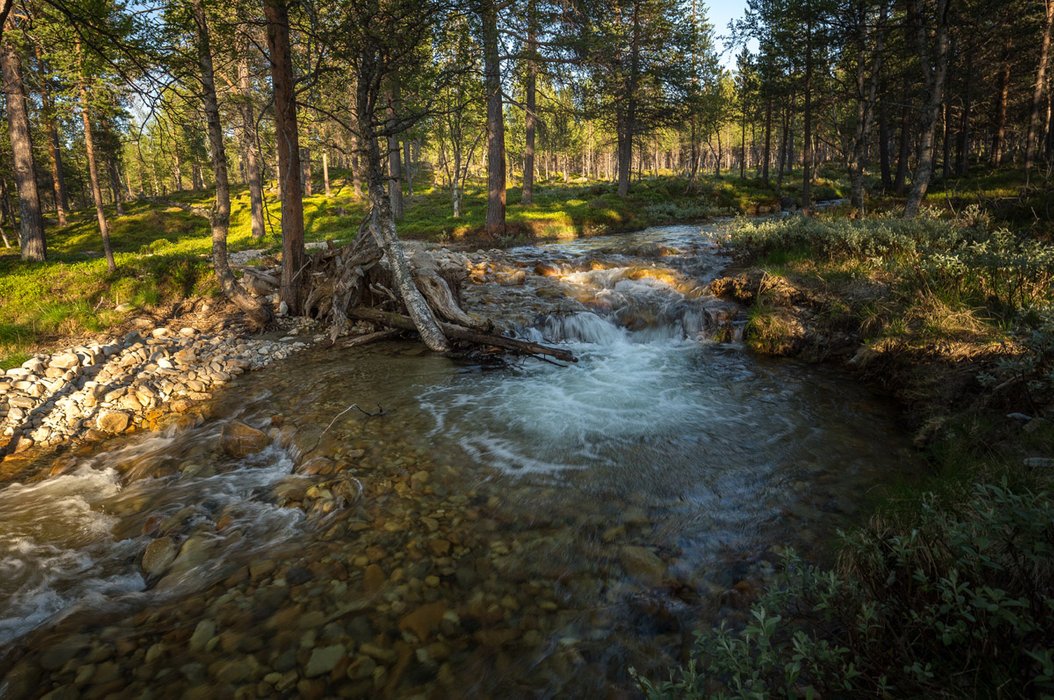 ---
---
Before setting the tent I went to the other direction to check other spots and possibilities. Not so far I found another great, maybe even better place - long, sandy beach with nice, flat shoreline and view directly towards the sunset.
---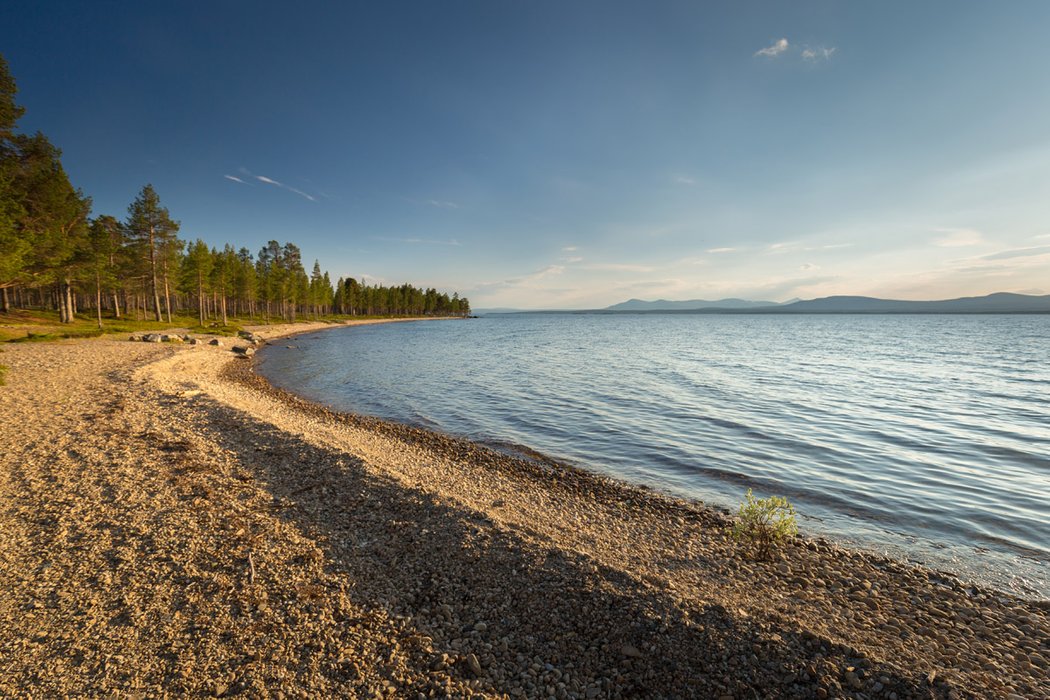 ---
All the area around the beach was great for the tent and camping:
---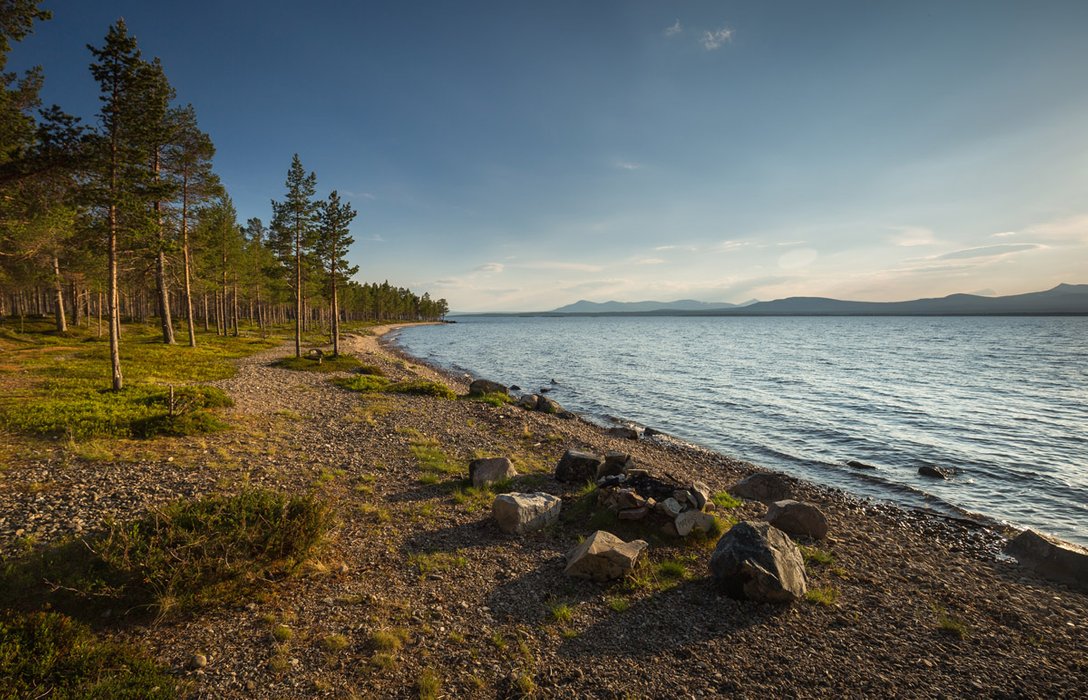 ---
This beach was already occupied by some couple of young people - I decided not to disturb them with my presence and to stick to the place I found before. I just walked by the shores, waiting for the first sunset lights to catch. At the end of this beach I finally had a moment to drink a small beer after long, hot day, watching the forming clouds and changing light of setting sun... I love such moments!
---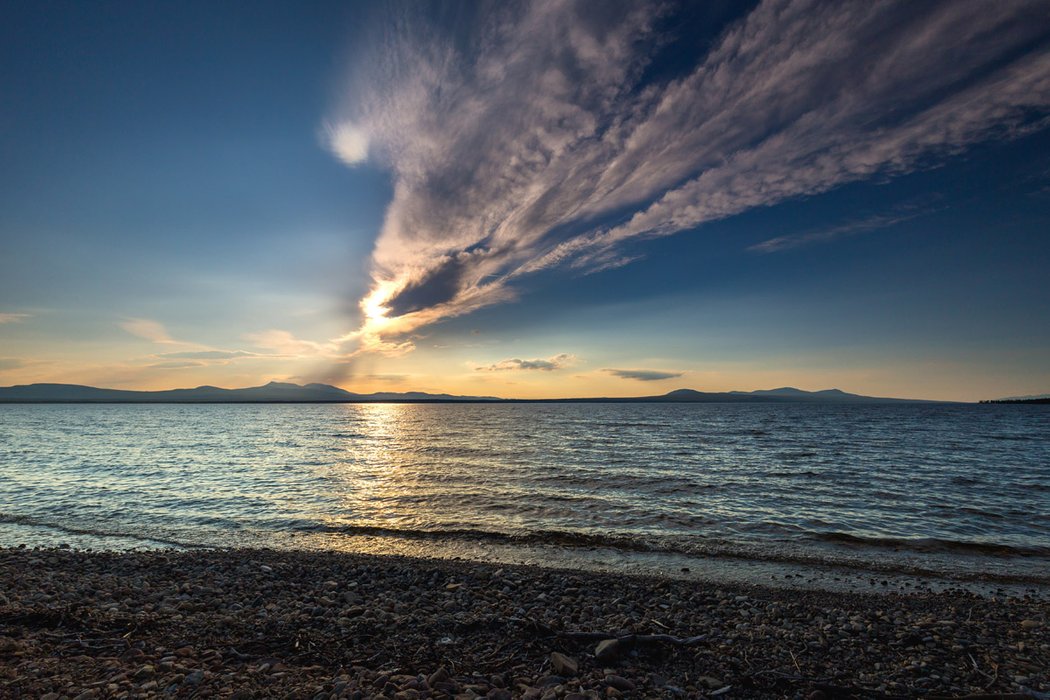 ---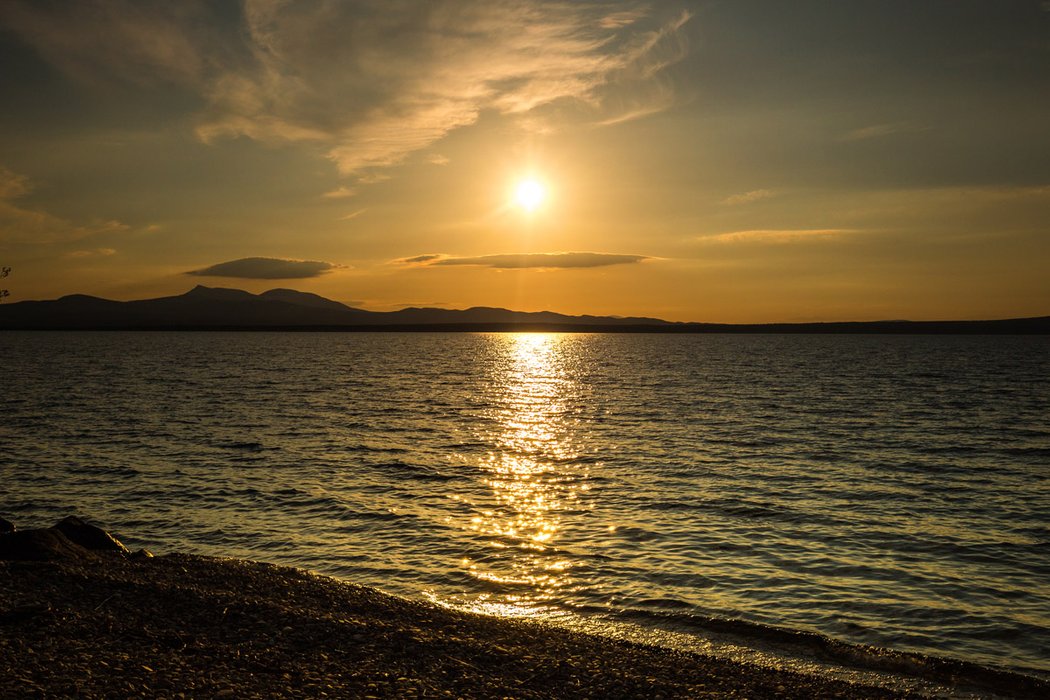 ---
I took a shortcut to the road through the forets around the beach, making my shoes wet when crossing swampy area in the forest...
---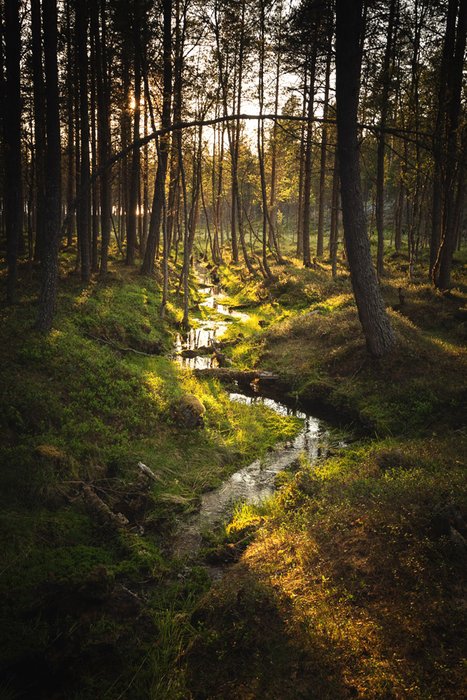 ---
Finally my place was ready - tent was up, bonfire was lit, tripod on place, food on the grill, beer in the river, sunset on the sky, smile on my face!
---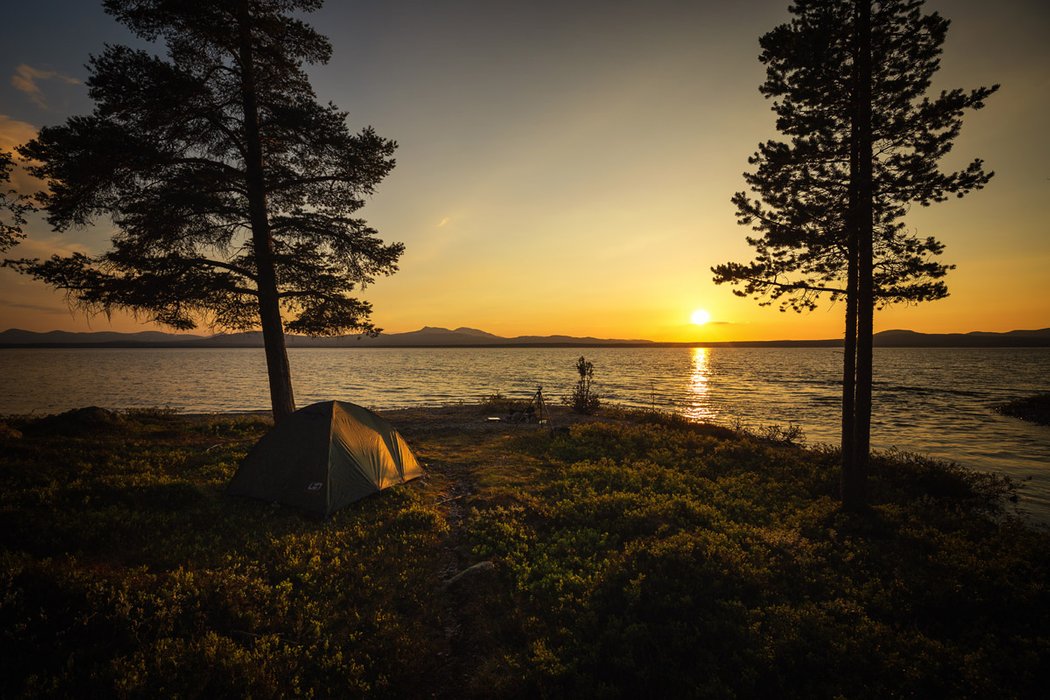 ---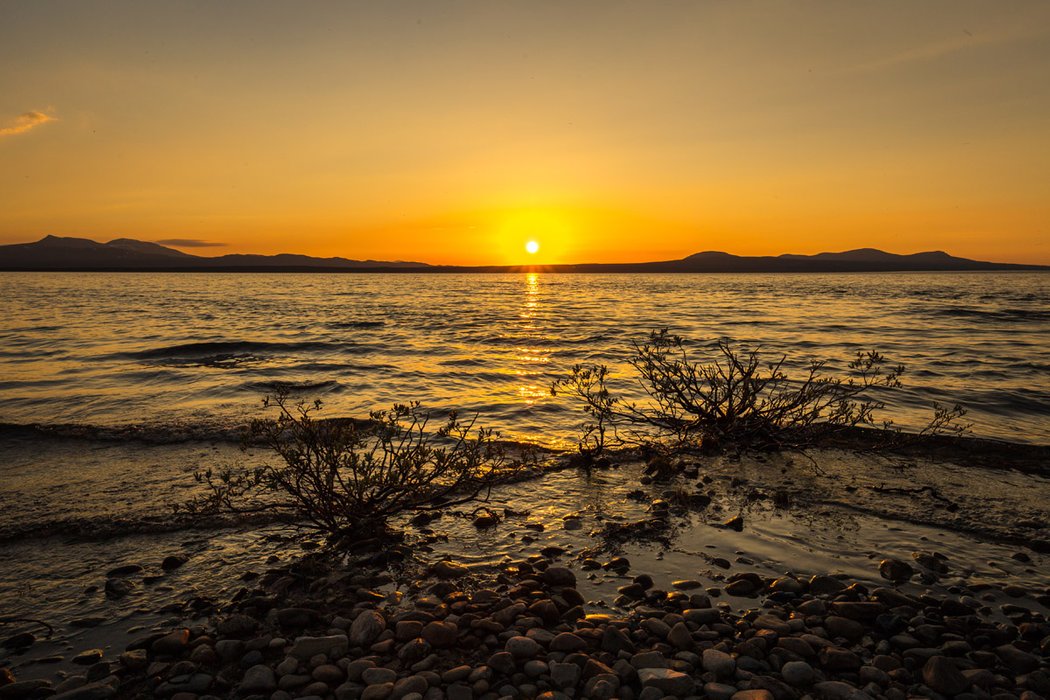 ---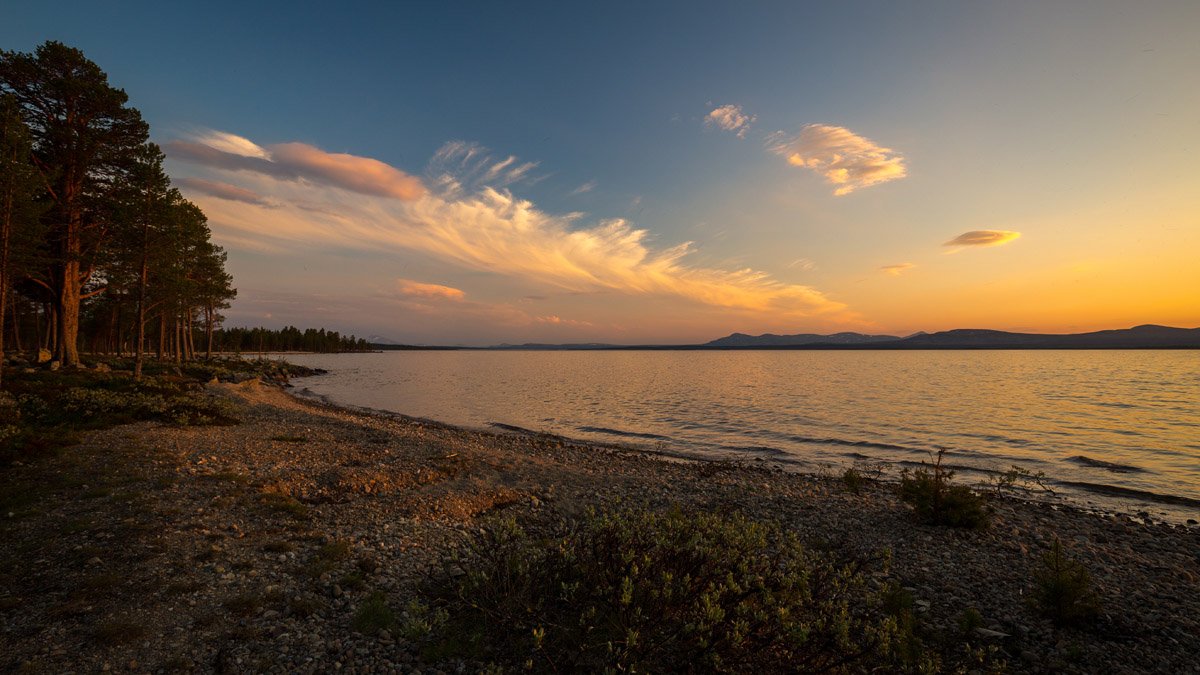 ---
I was prepared for night shooting but as it appeared later in the night - after sunset nothing else interesting was going on.
This is the last look at the setting sun that day:
---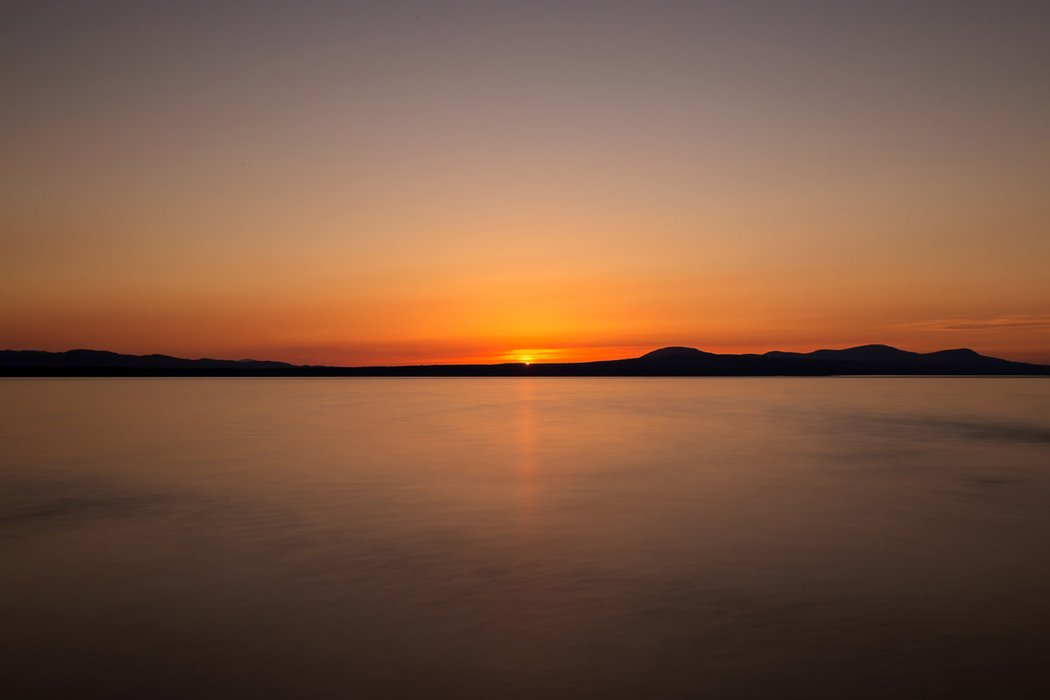 ---
Later was only silence and ambient, pinky light...
---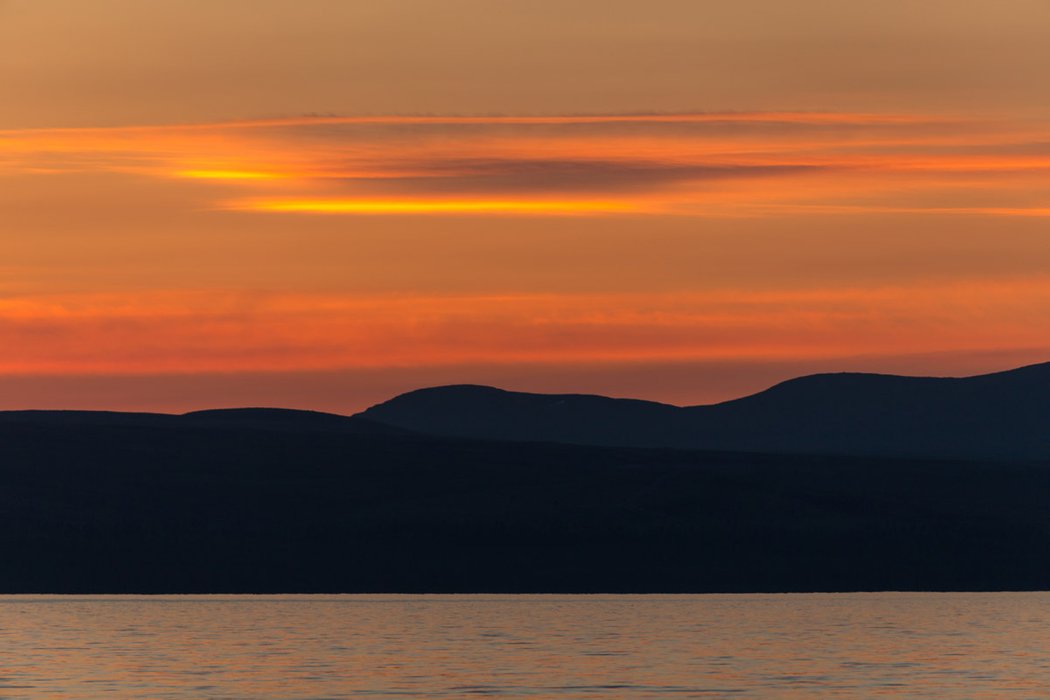 ---
Morning came very fast - Another sunny day was screaming HELLOO to me since 3 o'clock. But I won't say I slept bad - in fact it was great nice - no problems, no noise, just a sounds of birds and flowing river... Mosquitoes went to sleep just after midnight.
---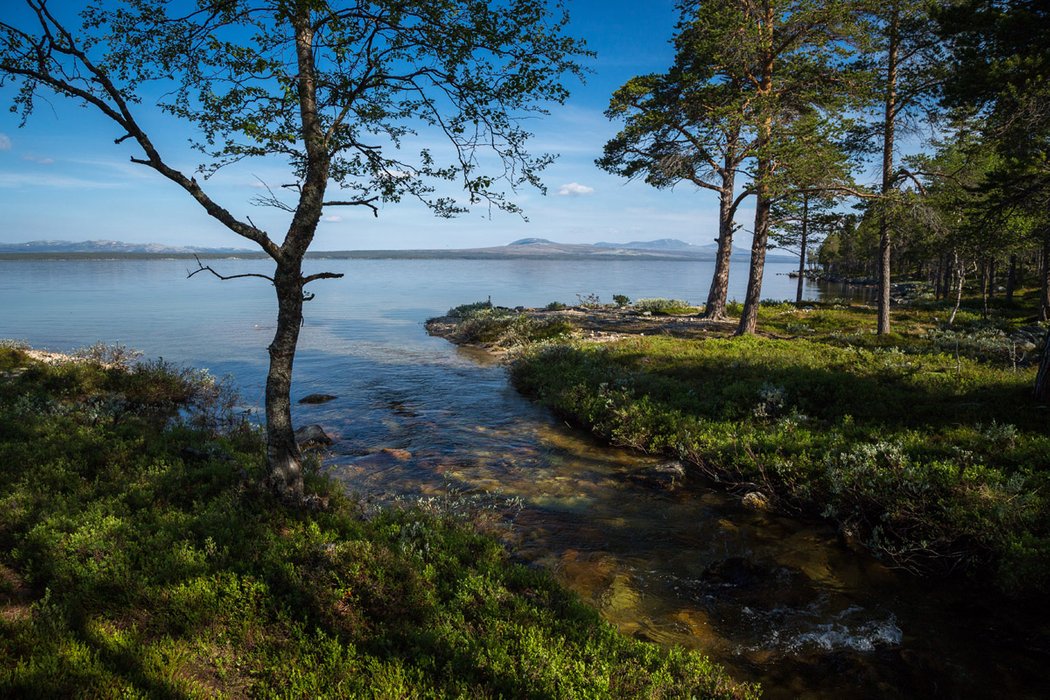 ---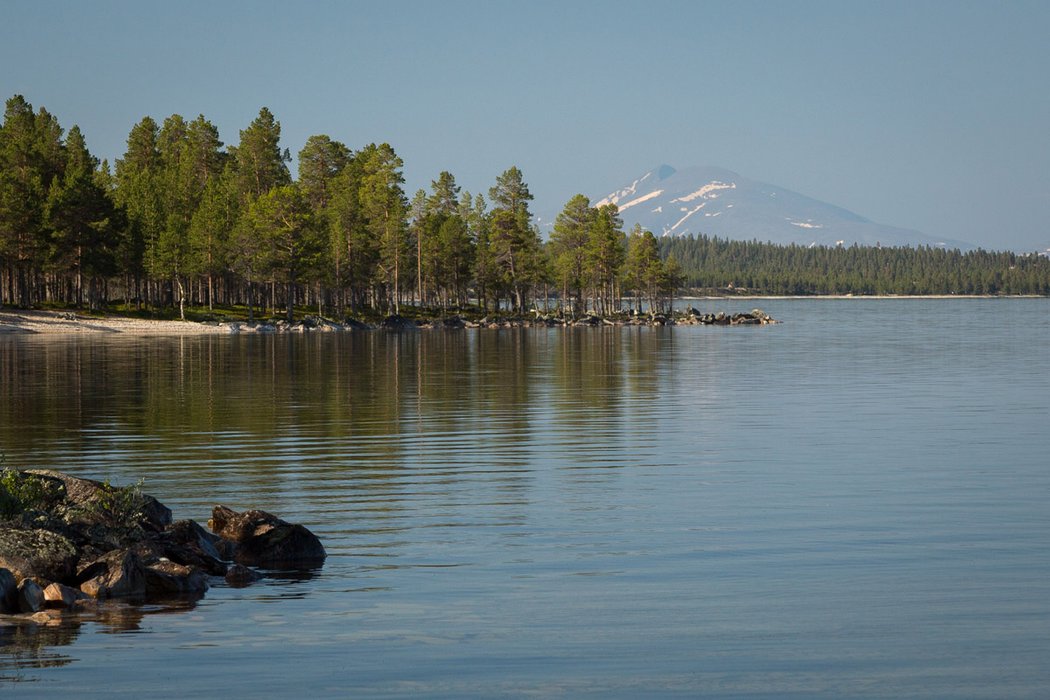 ---
I had to move quickly, more and more of these bloody creatures start coming very fast! I evacuate myself to the car and head to the nearest town in searching of some refugee camp.
Elgå i a small town situated in a heart of Femundsmarka national park. I am sure that during the season there is 20X more turists than locals.
---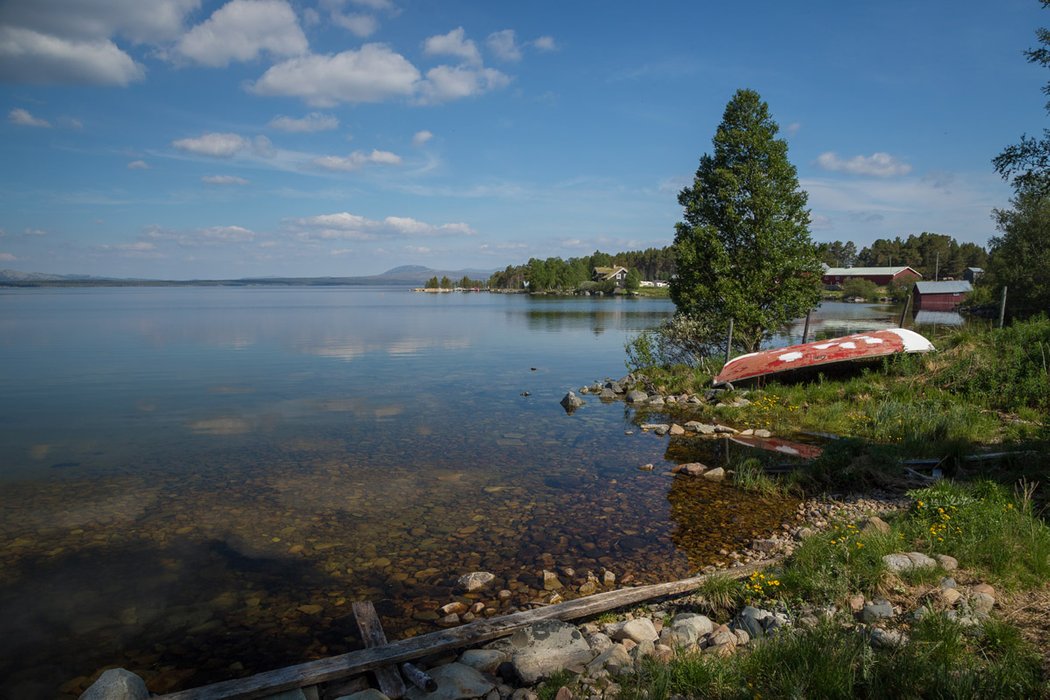 ---
I stopped by the wooden benches near the church, just by the lake with great view on the calm waters and harbor.
---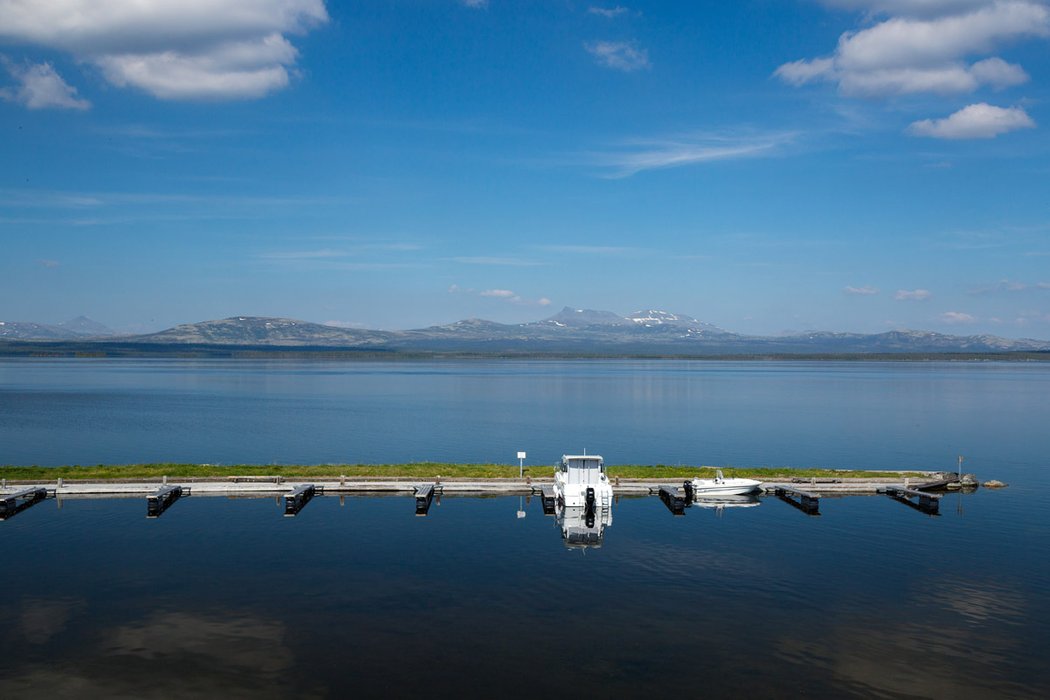 ---
I boiled up the water for my coffee and breakfast. Luckily there was not so many insects in the air as in the forest where I slept. Hearing the ambient music sounds from the car, enjoying my coffee, I was looking at this view, reminding myself, why I love this country...
---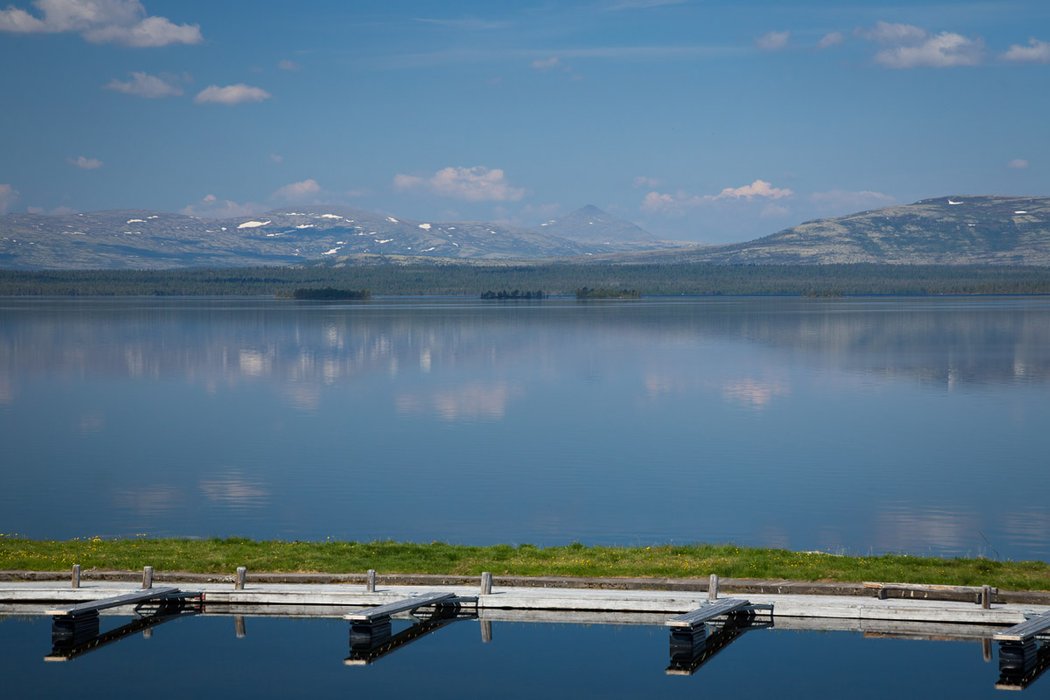 ---
I repack my stuff in the car, prepared myself for a next day full of exploring and this time - a lot of hiking. Using the good weather forecast (cloudy afternoon) I decided to try my best to reach the highest top of the Femundsmarka mountains.
Elgåhogna was my destination point - 1460 high summit, highest point in the big area. I knew that it must be amazing panorama from there - the views which I loved the most - empty spaces, oceans of air, rough and descent landscapes around, just a rocks, winds, snow and me!
The path looked quite ok on the map. How it was in real? - I will tell You in next part!
Stay tuned!
Small teaser what You can expect in next part:
---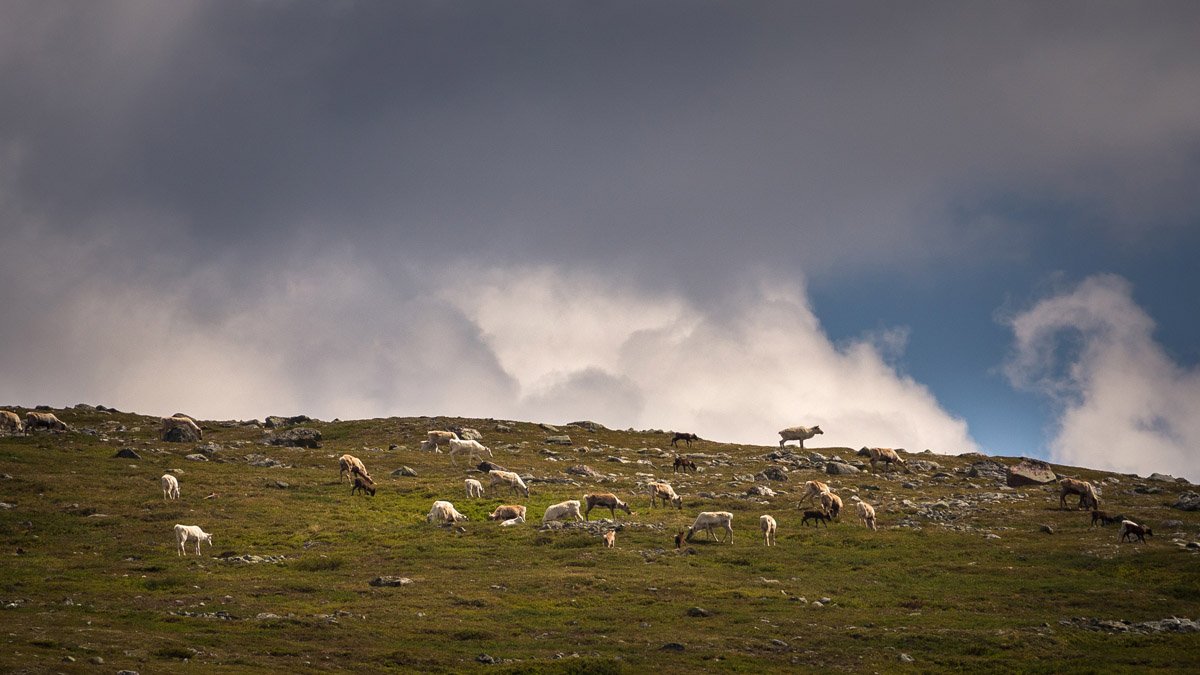 ---
If You liked my little photo-story and You like the series of my photo-guides, please support my work and leave me a comment so I know someone is reading this ;)...
Thanks a lot for traveling with me! Until next post!
---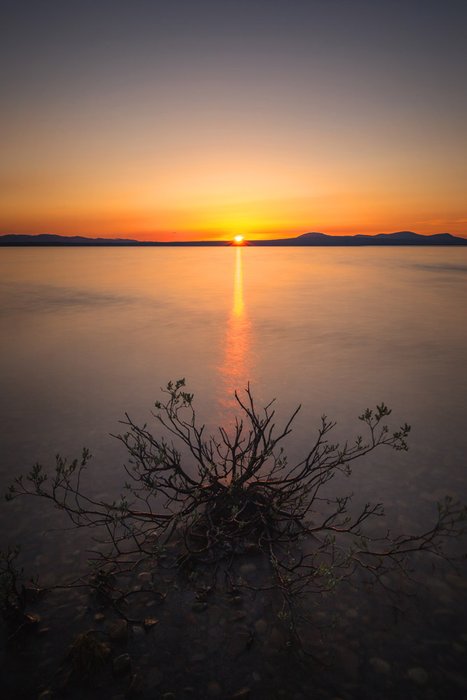 ---
<><><><><><><><><><><><><><><><>
My other posts from the series:
Travel Norway #1 – Steinvikholmen and why Vikings didn't build stone castles...
Travel Norway #2 - Storfossen and Metifossen waterfalls
Travel Norway #3 - Magic shore in Muruvik
Travel Norway #4 - Live with big L - Cabin trip to Heia
Travel Norway #5 part 1 - Let's go Undergound! - Gronligrotta Cave
Travel Norway #5 part 2 - Let's go Undergound! - Gronligrotta Cave
Travel Norway #6 - Muskox from Dovre national park
Travel Norway #7 - Dovre mountains - Sunrise by Hjerkinnsdammen.
Travel Norway #8 - First visit in Trollheimen montains - Innerdalen
Travel Norway #9 - Austerdalsisen - first view on Svartisen's glacial landscapes
Travel Norway #10 - Innerdalen -First Summer trip to Trollheimen National Park - Day 1
Travel Norway #11 - Innerdalen - First Summer trip to Trollheimen National Park - Day 2
Travel Norway #12 - Magical place in Lofoten - Eggum
Travel Norway #13 - Visiting an old copper mine - Christianus Sextus Gruve
Travel Norway #14 - Nordgruvefeltet #1 - Before sunset
Travel Norway #15 - Colorful grounds of Nordgruvefeltet #2 - After sunset
SteemitWorldMap:


<><><><><><><><><><><><><>

If You like my work, check my portfolio site asphotovisions
More information About Me
Any questions or opinions - write a comment. Great thanks for supporting my work!

Thanks for watching and have a great day!
---
Upvoting, Resteeming and Following are the best way to show the authors that You like their work, it supports them not only finacially but what more important gives a huuuge amount of positive energy to create more interesting posts and work on future projects!