Hi there Friends!
---
Continuing the subject from my last post - and to finish it in full aspect - want to share my gallery of shots I made during my trip to the top of Femundsmarka national park, when I met huge herds of reindeers.
If You are interested in the full trip description, visit these two posts with all the details and galleries:
Travel Norway #16 - Femundsmarka national park vol.1 - Lakes and forests
Travel Norway #17 - Travel Norway #17 - Femundsmarka national park vol.2 - To The Top!
This time I will focus my camera on these beautiful creatures...
---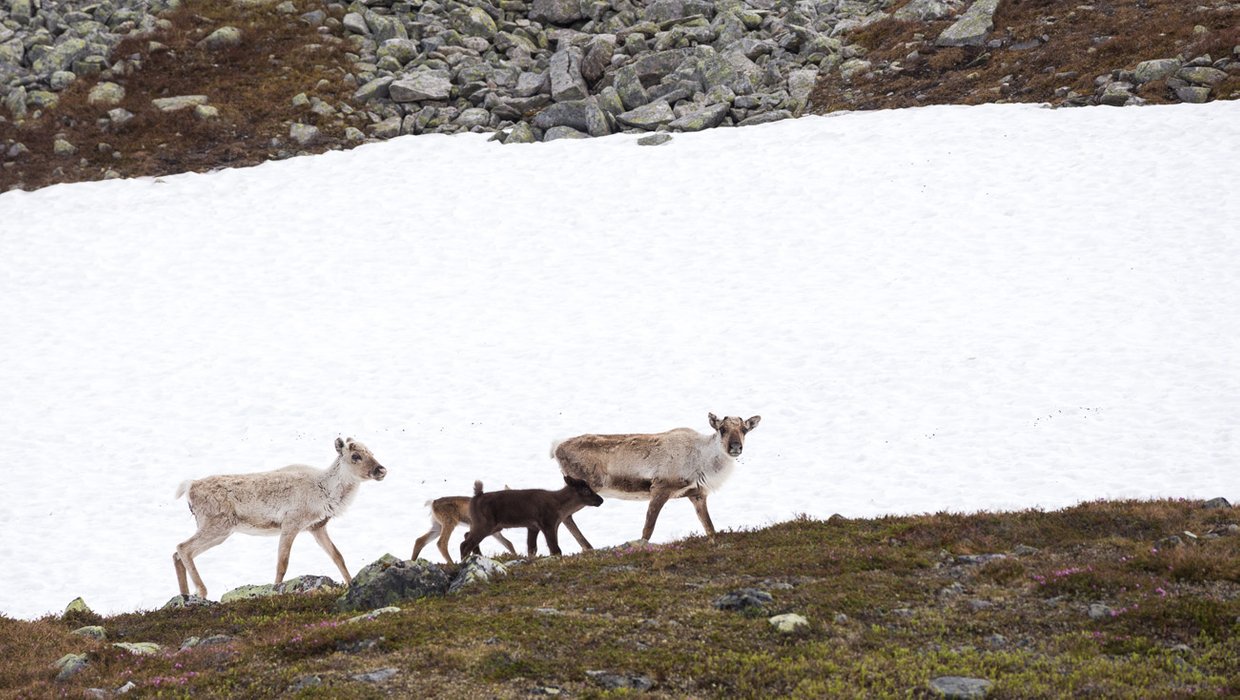 ---
First time I met the animals just in the middle of the road after crossing the sign "Femundsmarka nasjonal park"
---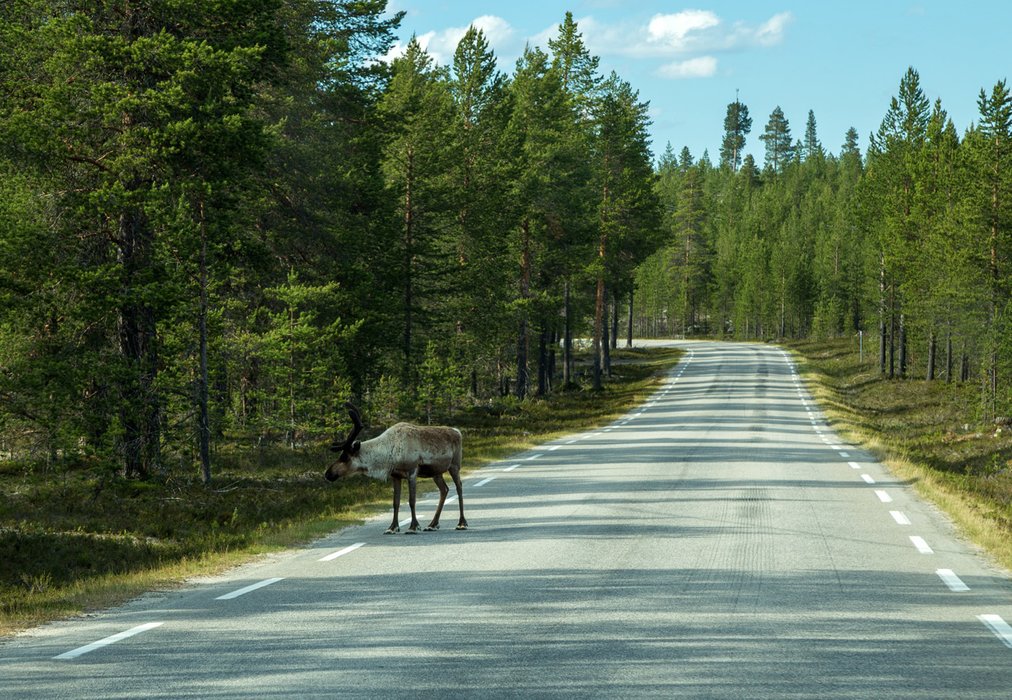 ***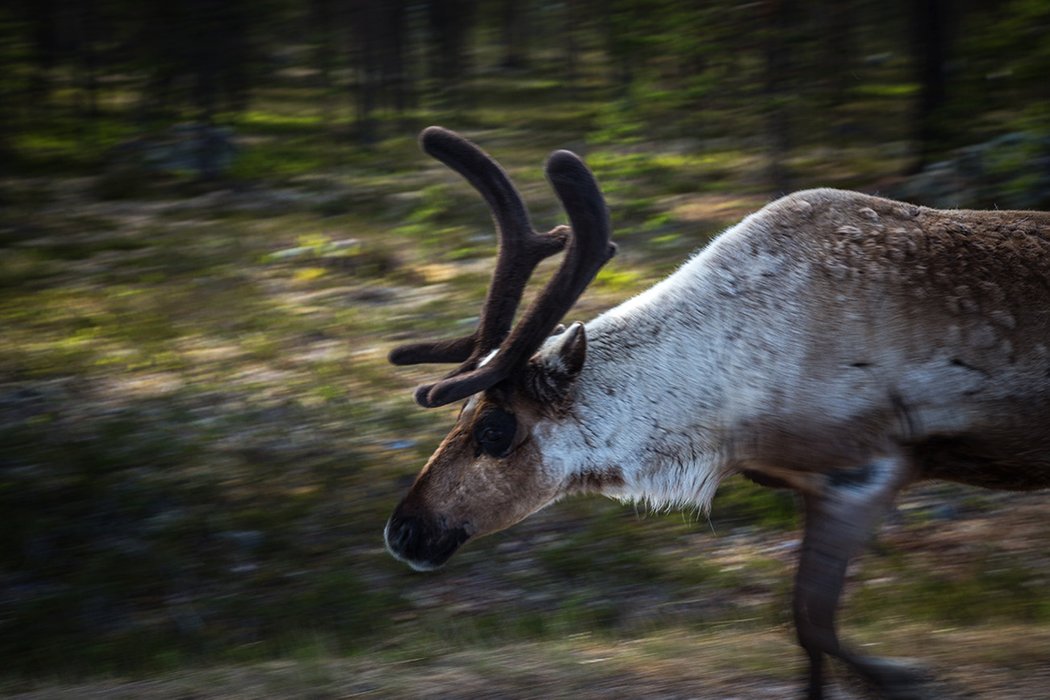 ---
Next day I went for a long hike to the highest mountain of the park - Elgåhogna. I was really excited when met few animals in quite a close distance from me... it was already quite high - above the forest line, in open spaces of naked peaks...
---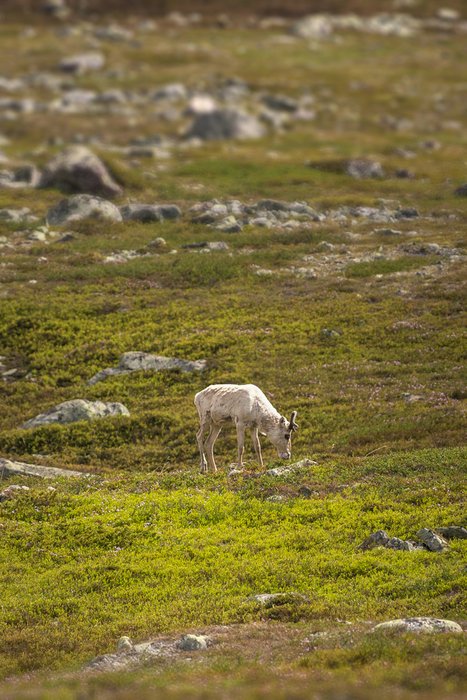 ---
I was even more surprised when in a long distance, I spoted big herd - dozens of animals were walking on the mountain edge, in that moment I didn't even realize, how big this herd really was...
---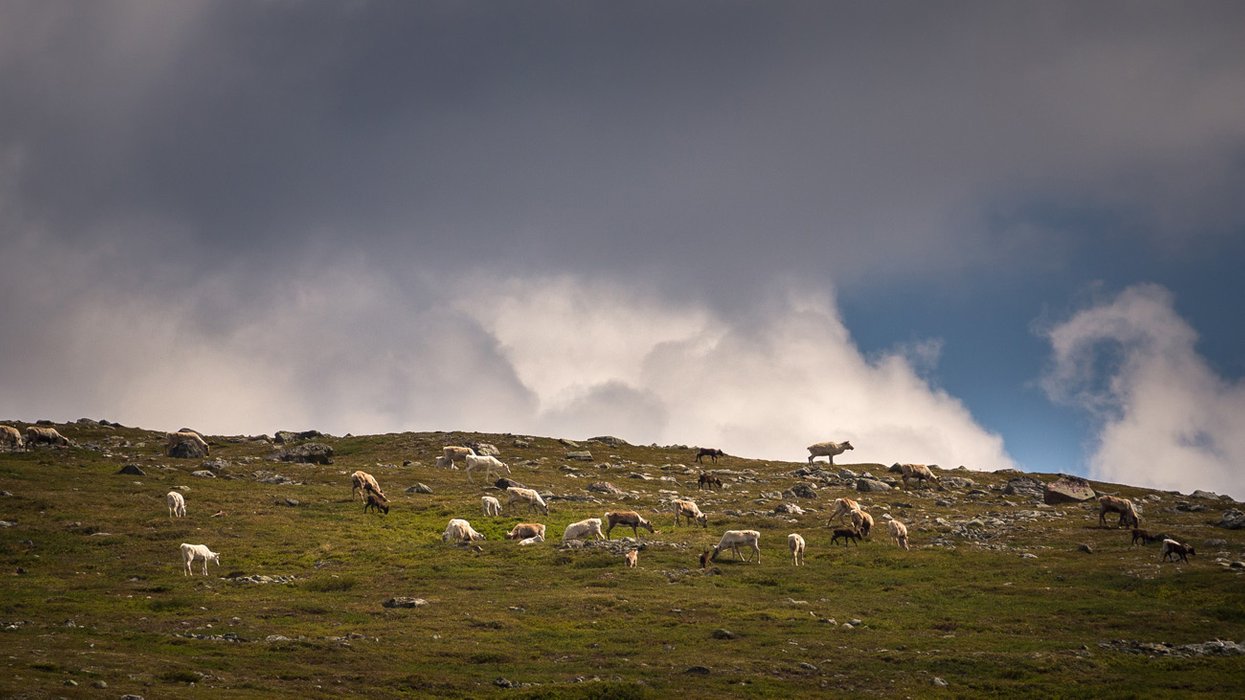 ---

---
Animals moved down to the plains, were a mountain river was flowing - this was the moment when all the animals start to run straight to the source of fresh water - this was simply amazing view! You must check the scenes in the middle of the movie I will share little later! Fantastic show of nature - very thirsty animals, hundreds of them , gathering among the mountain river to catch their water and rest...
---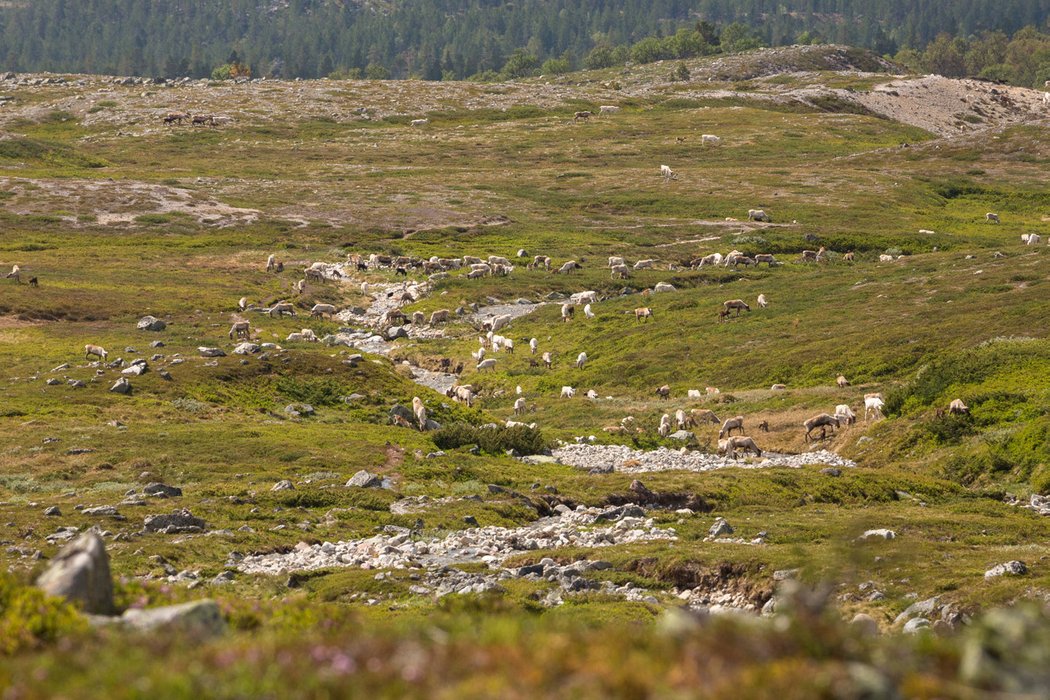 ---
I saw big herds of reins many times before, but never in such open area to see the animals at once - they just don't stop coming... more and more animals appeared by the river from different parts of the mountain.
Other fantastic thing about the meeting, was that many animals had babies - small calves, really cute, charming, like an animal toys ;)...
---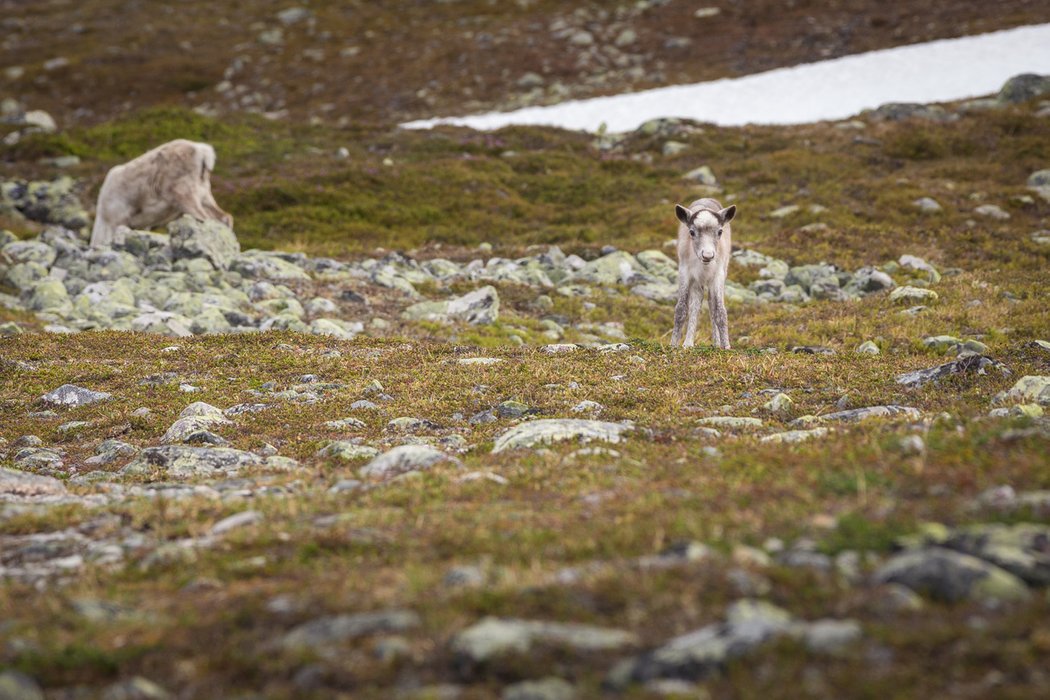 ---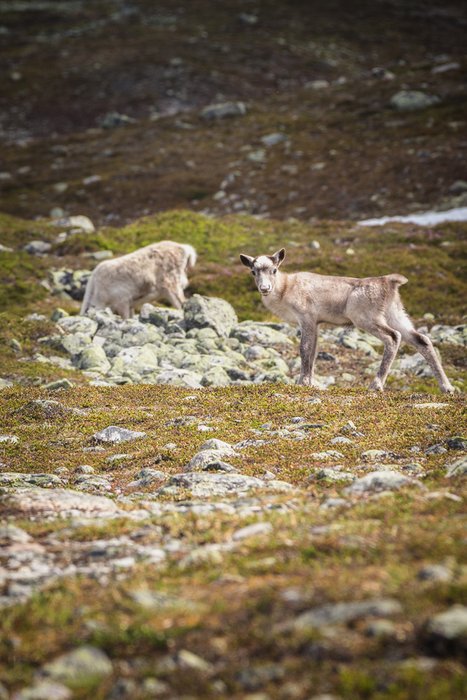 ---
All the small ones always stayed close to their mothers...
---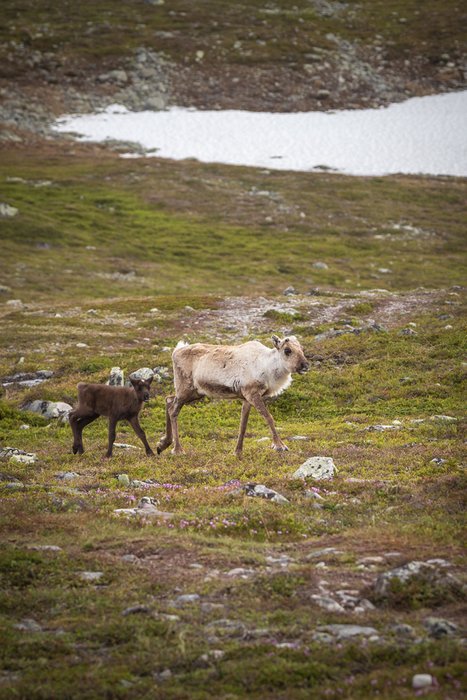 ---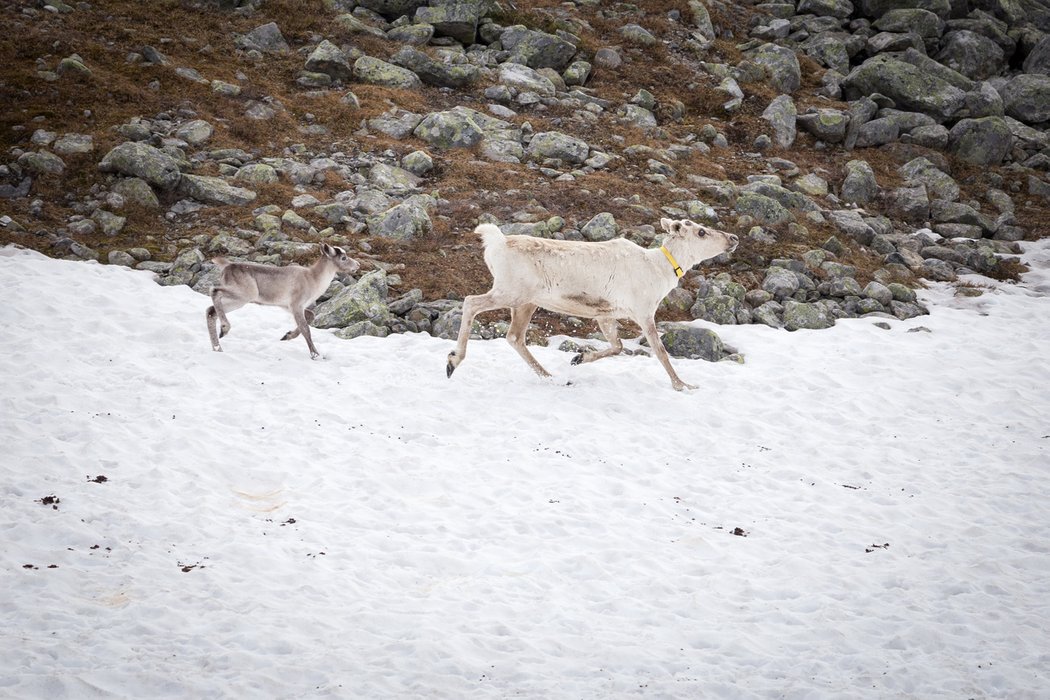 ---
White areas with snow from last winter were good background for shooting...
---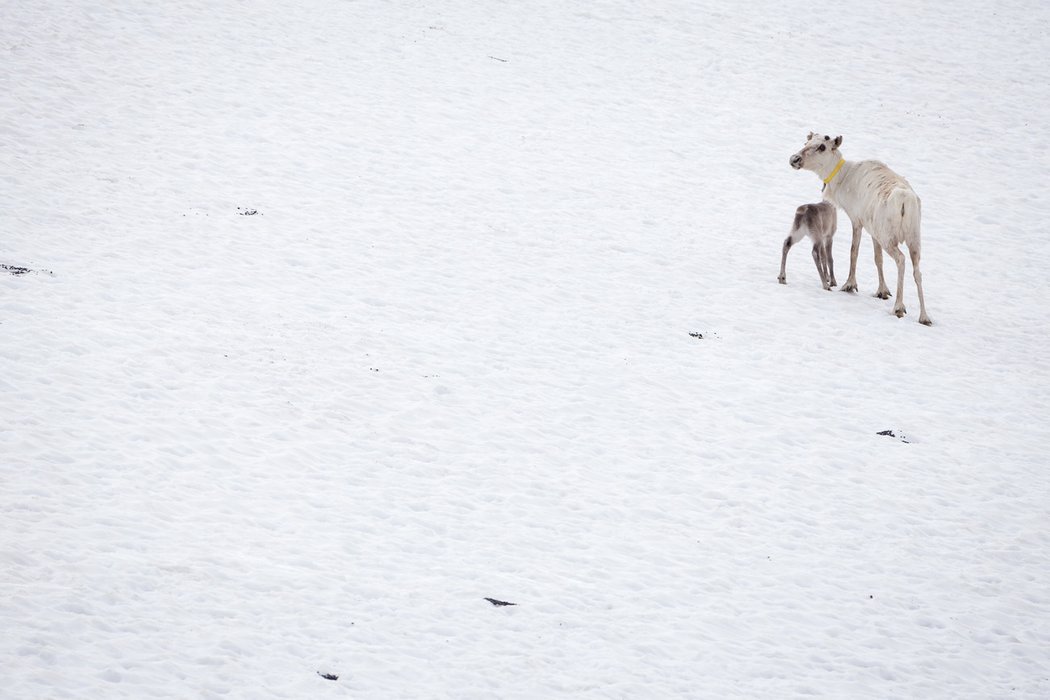 ---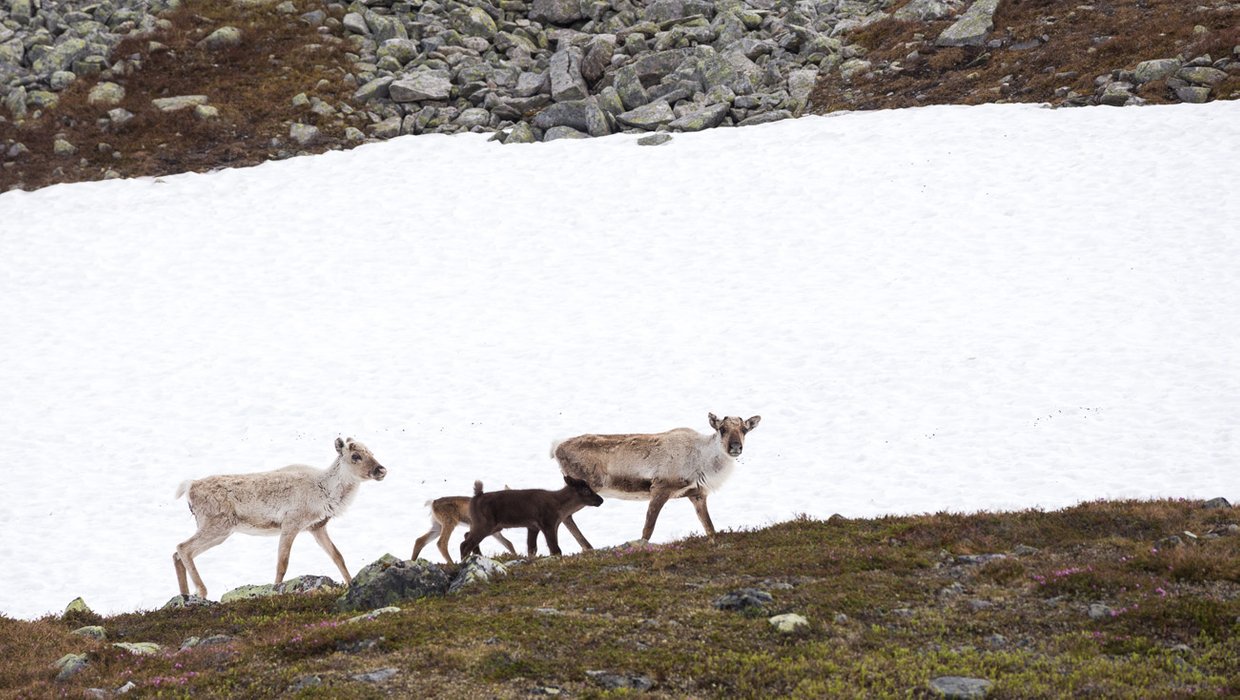 ---
During the whole day I met hundreds of reindeers, three big herds and some single walking animals as well... and 4 people! - This is what I love in Norway - if You stay little bit out of main attractions - You are totally alone there - surrounded just by wild, pure nature, fantastic landscapes and oceans of air...
---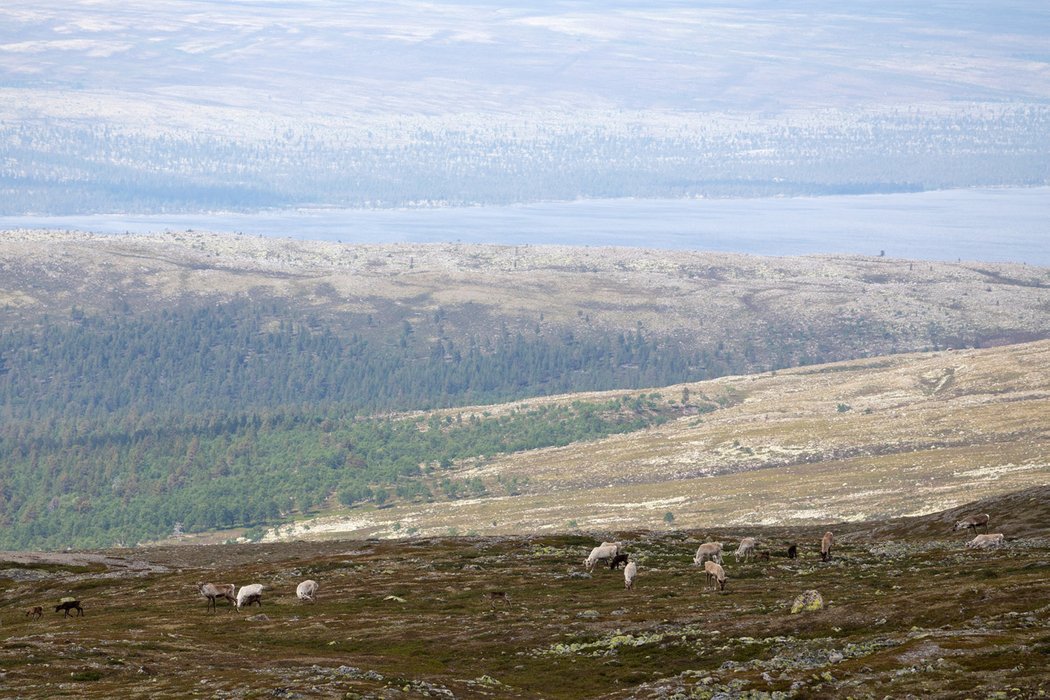 ---
Please watch the video to get the full perspective on the place and much more scenes with reindeers.
This was great 2 day trip, many memorable moments and fantastic material. Hope will be more like this one!
SteemitWorldMap:

<><><><><><><><><><><><><>

Any photo available as Digital Files. Join my Discord channel for details: https://discord.gg/ApdDcNh
If You like my work, check my portfolio site asphotovisions
Calendars from beautiful Norway on 2019 available to Pre-order on my site.

Thanks for watching and have a great day!
---
Upvoting, Resteeming and Following are the best way to show the authors that You like their work, it supports them not only finacially but what more important gives a huuuge amount of positive energy to create more interesting posts and work on future projects!