Welcome Steemians!
---
Happy to present another part of my photographic travels across Norway. Today I will take You to Trollheimen national park and location called Gjevilvatnet - really big lake hide in the long valley surrounded by Trollheimen mountains.
---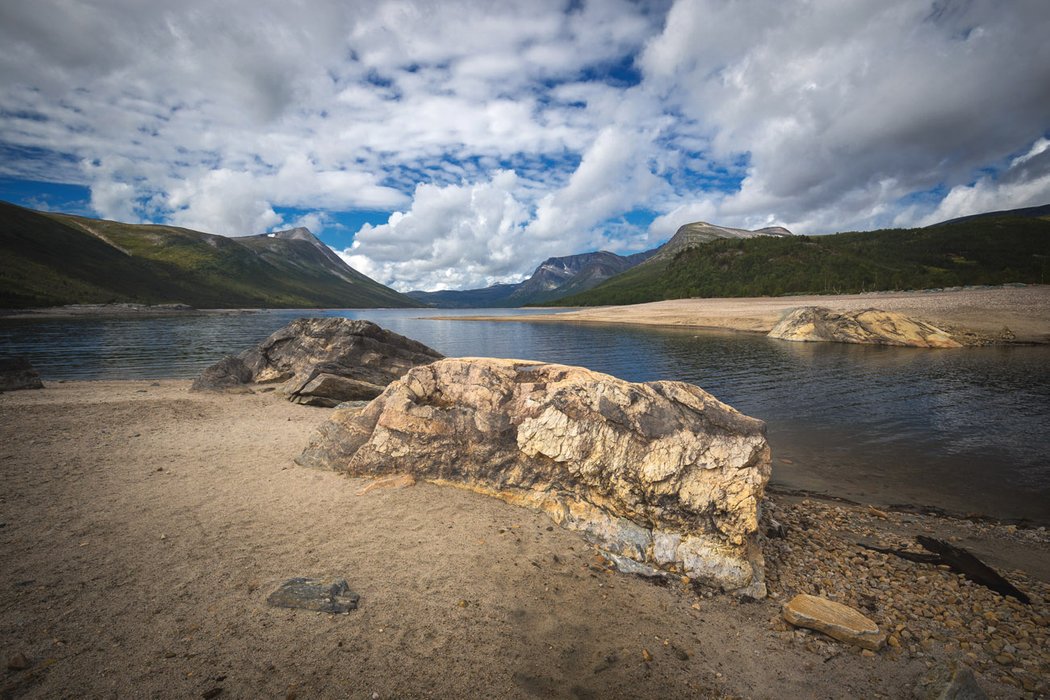 ---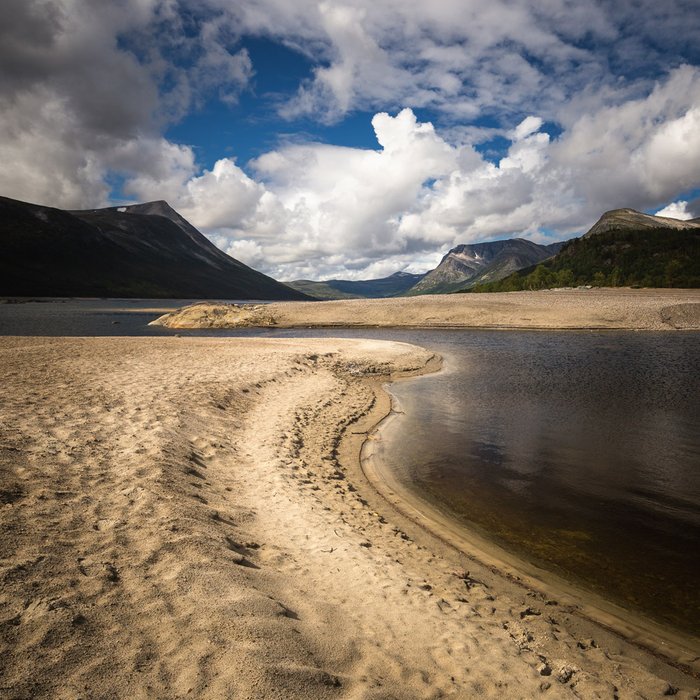 ---
First of all some interesting facts which will let You imagine how big the lake is - almost 18 km long... situated 660 meters above the sea level with surface area of 20.9 km2. All the lake is surrounded by sandy and stony beaches - If we wish to go around the lake, the whole tour would be as long as 40 km (approx.). It would be nice 2-days hike! I am planning to make it one day. Just imagine to walk on the sand 40 km... really tiring stuff for the feet...
---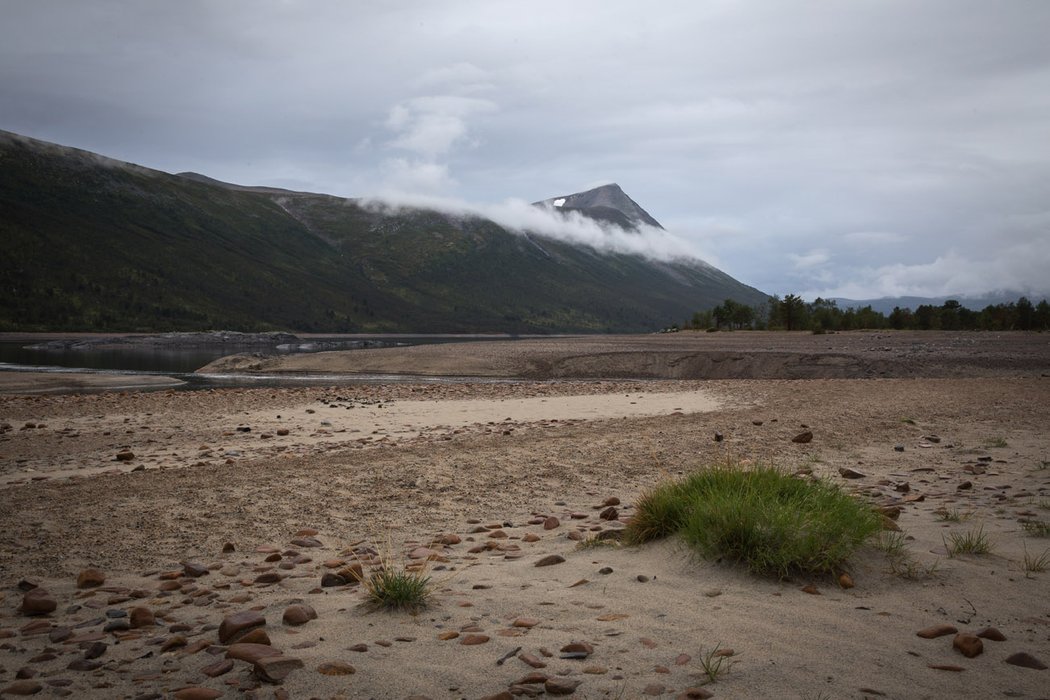 ---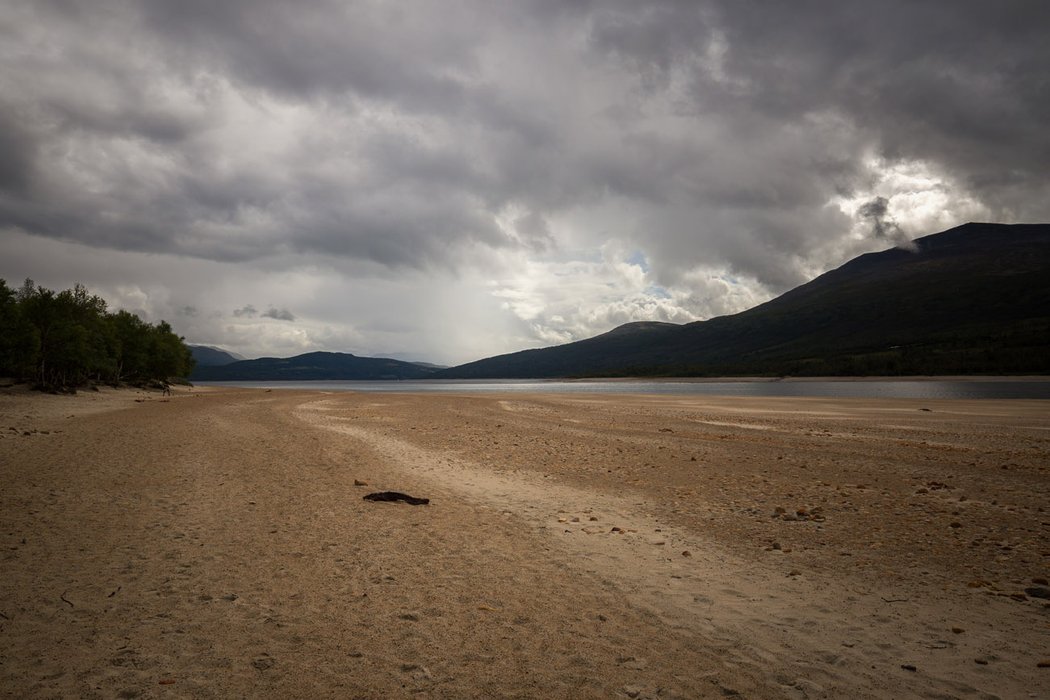 ---
But to the subject - the lake is (of course) connected to the power-supply system and the waters from it are the source of power to Driva power station.
This couse the surface of the lake to change really a lot during the year. After winter time, where all the water is frozen and trapped in ice and snow above in the mountains - the surface of the lake can drop down 15 meters! Crazy...
---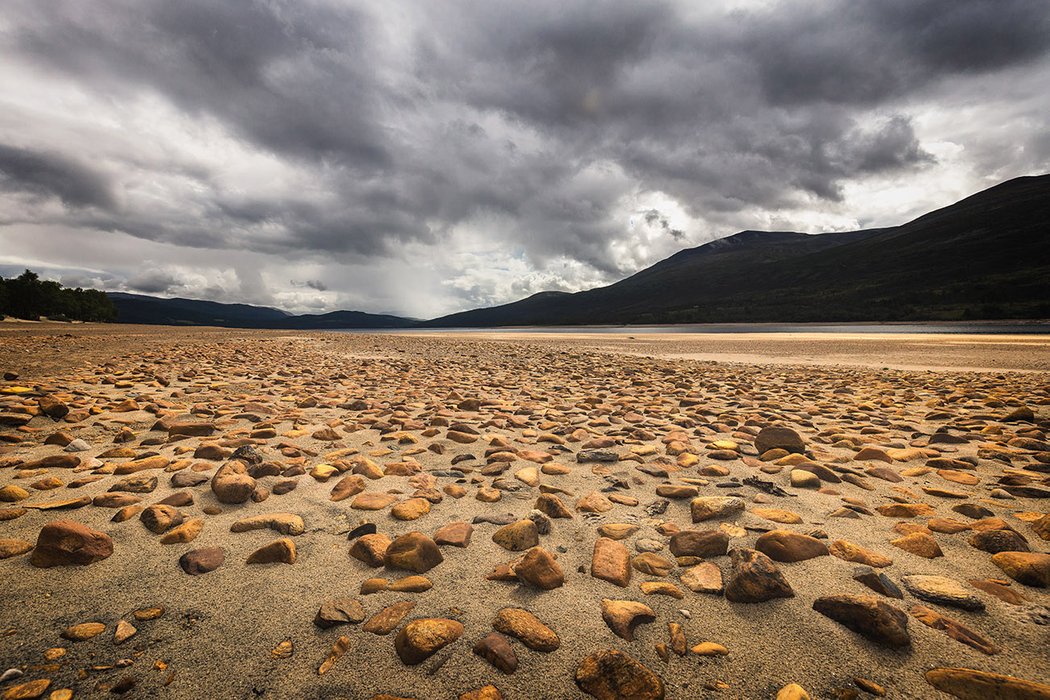 ---
I was there after really dry summer this year and the water level was already around 3-4 meters lower, maybe more... thanks to that, beach line was huuuuge! Such a fantastic sandy beaches last time I saw on Lofoten islands... It is perfect summer spot for sunbathing, to play with sand and stones for kids, to do water sports of all sorts, fishing, swimming and relaxing. Even when the season is very busy - we can always find there a big open space around us.
---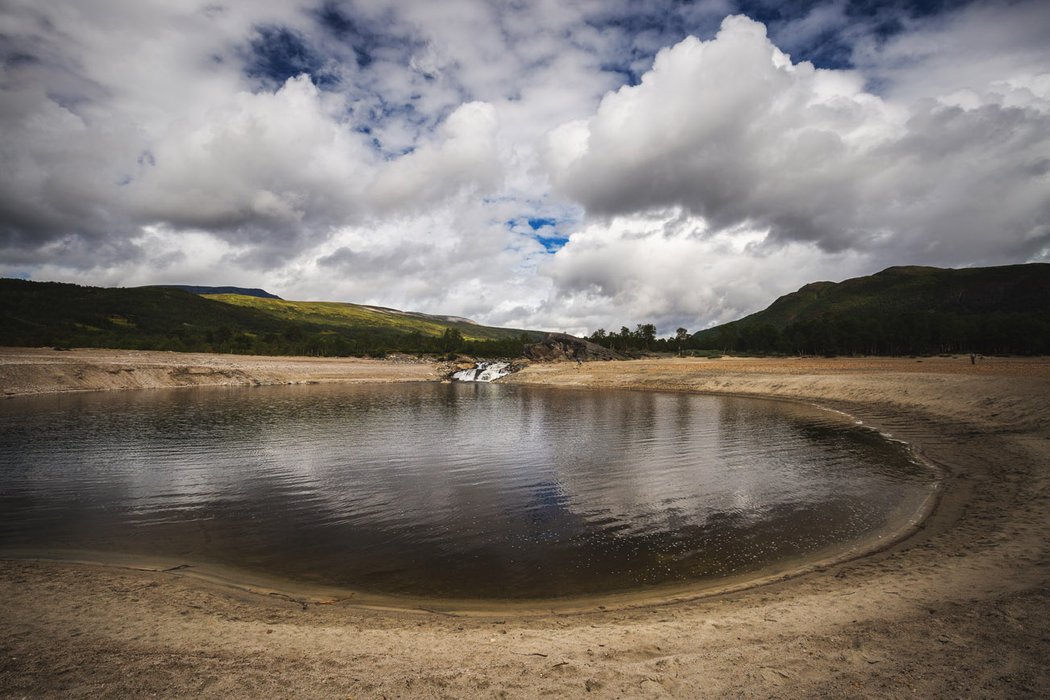 ---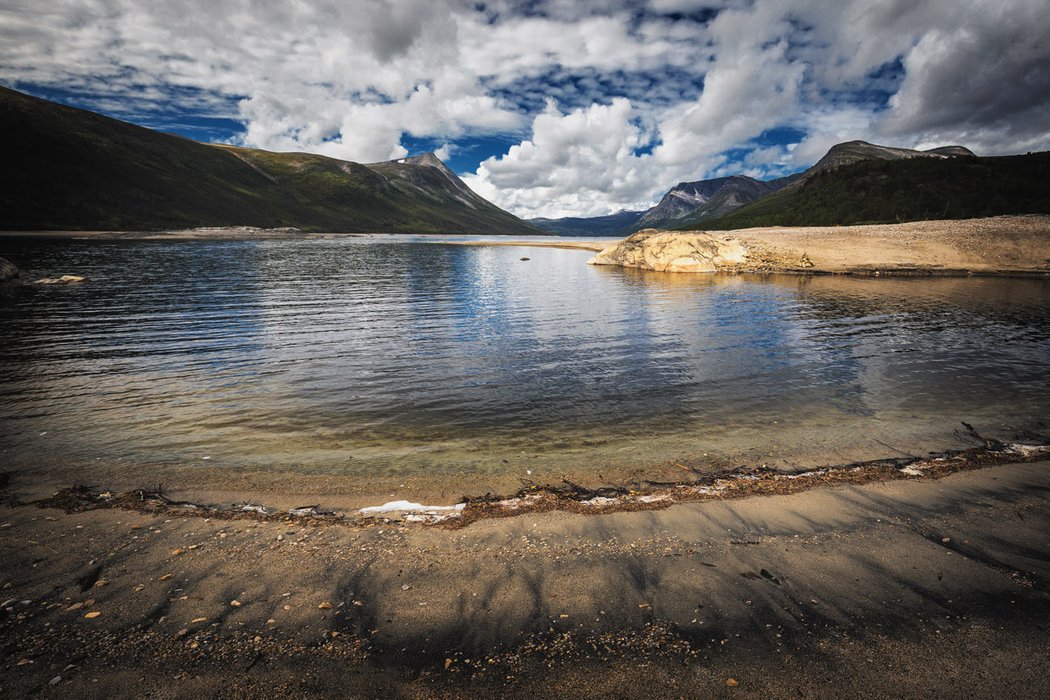 ---
The story behind this particular trip - It is funny that I have never been there before - passing by the turn to the lake I saw its name on the sign many times, never thought it is such a great place. Finally earlier this year I saw few shots from there, made by @sawyn who was there with friends. So, when the oportunity for a trip appeared, I didn't think a lot where to go... I had to see this in my own eyes.
---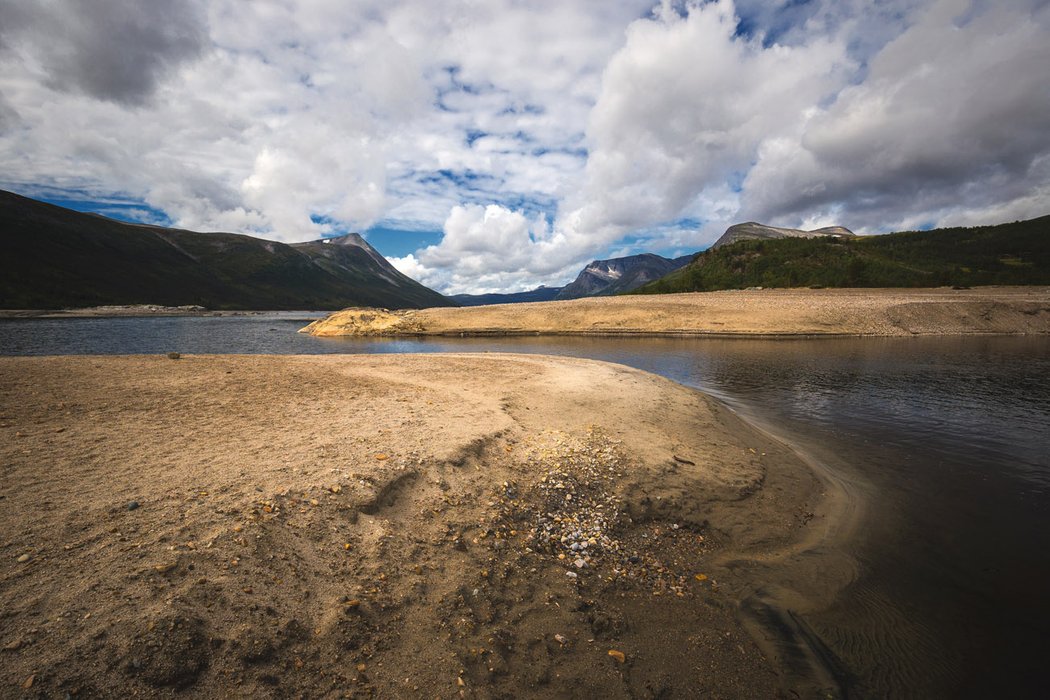 ---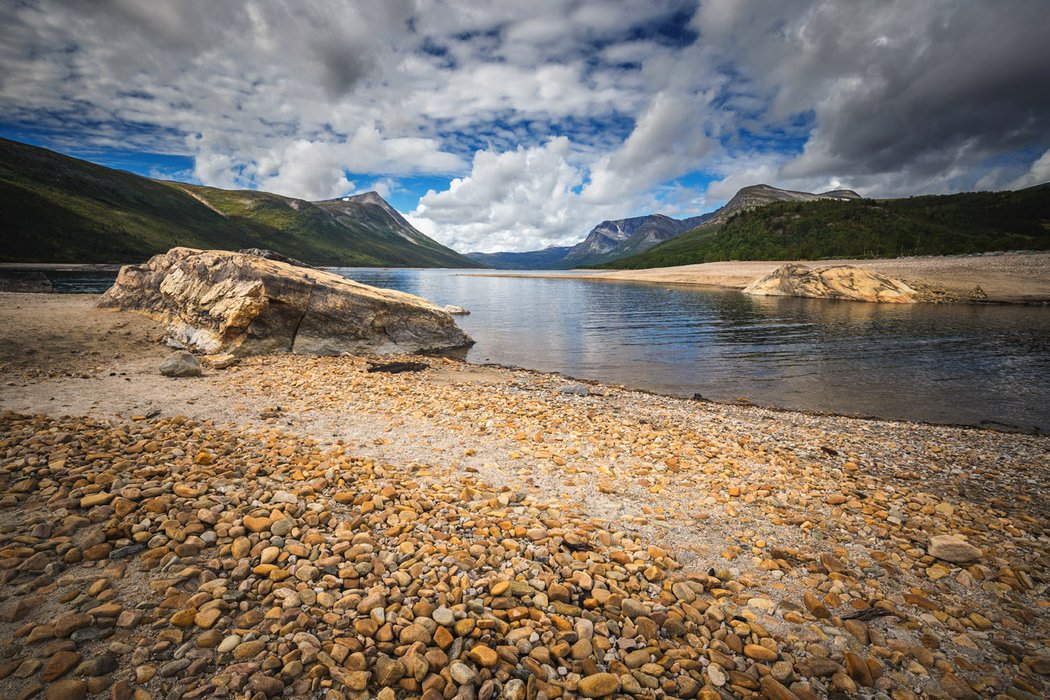 ---
That time my very good friend, traveller Johnny Wild (https://www.instagram.com/versatilith/?hl=pl) , was crossing the Norway again with a sponsorship missions, so we decided to meet in my place and go there together! In 24 hours a great plan for a trip, together with Johnny, his girl-partner and Sawyn, appeared!
It couldn't be a bad trip!
---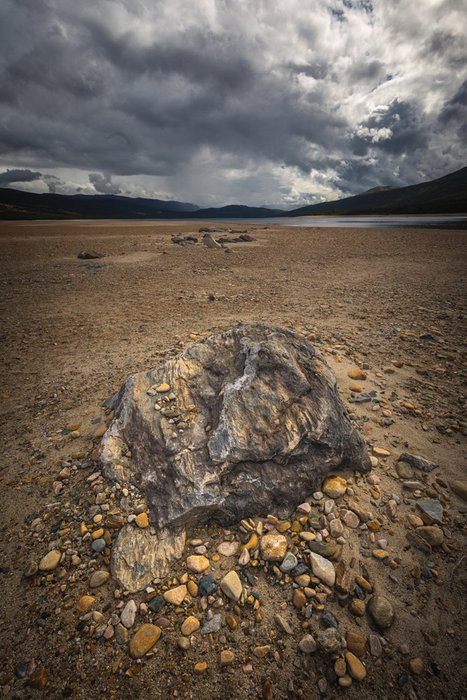 ---
That day was rainy, heavy showers crossing above the mountains making little problems with exploration of the area.
The plan was to find the camping spot, put our stuff, prepare the fireplace, eat and drink something, explore the area, have fun and relax.
---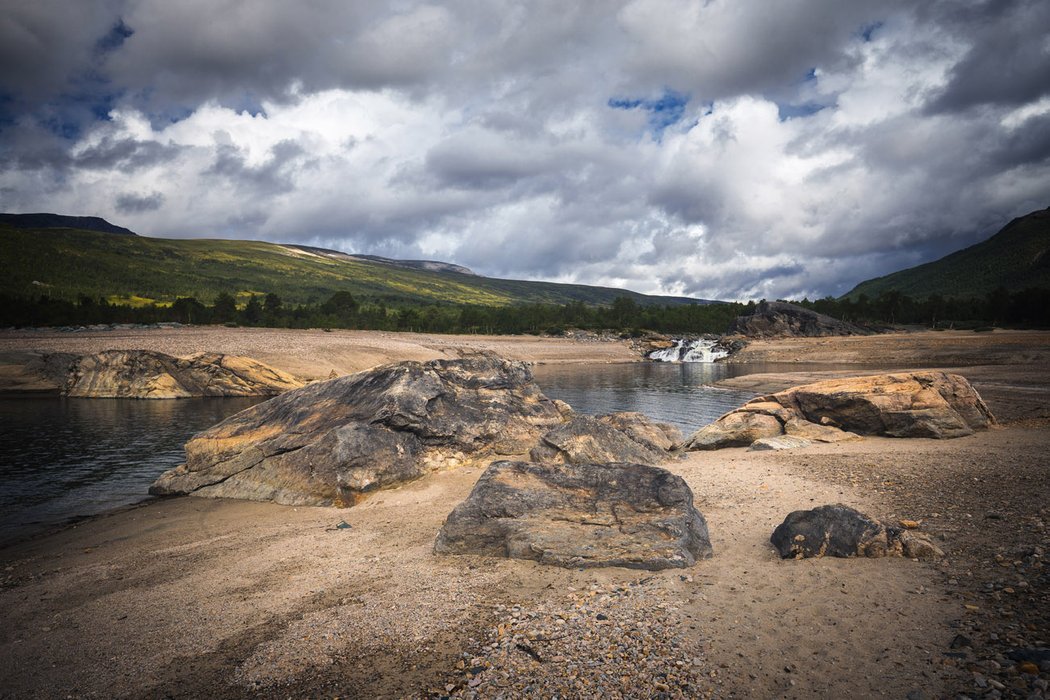 ---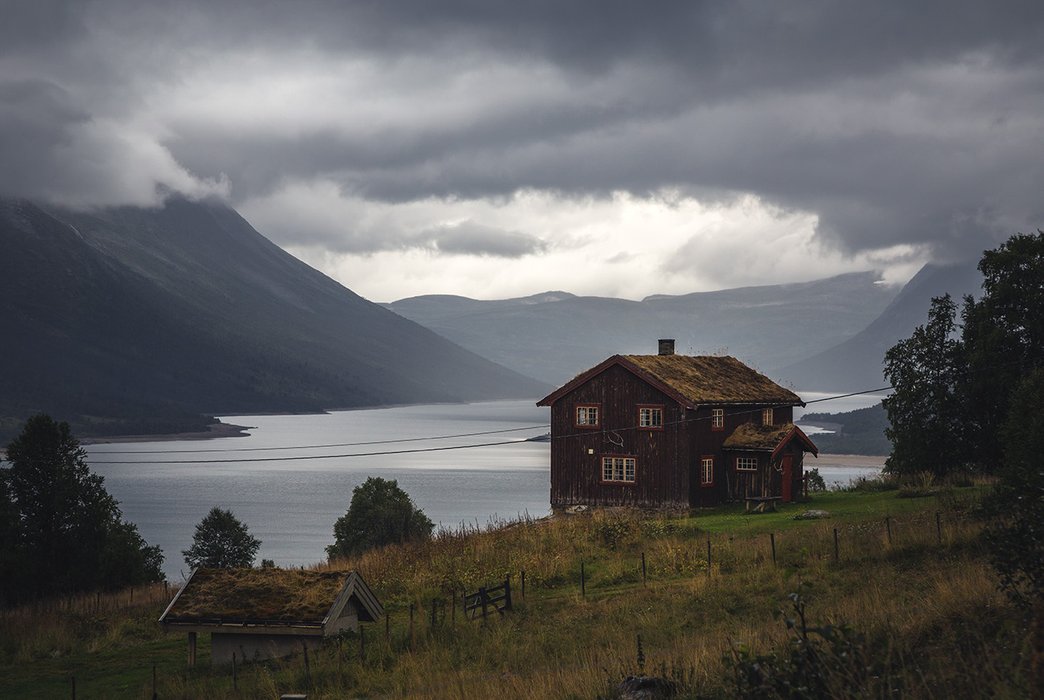 ---
The location can be reached by car, the road is paid - If I remember coractly - 60 norwegian crowns (or 40? never had memory for numbers...). There are several big parking places among the shore with good access to the beach area. We drove to the very end of the road, unfortunately, it is ended by closed gate so we cannot drive to the end of the lake but no problem with hiking from this point.
---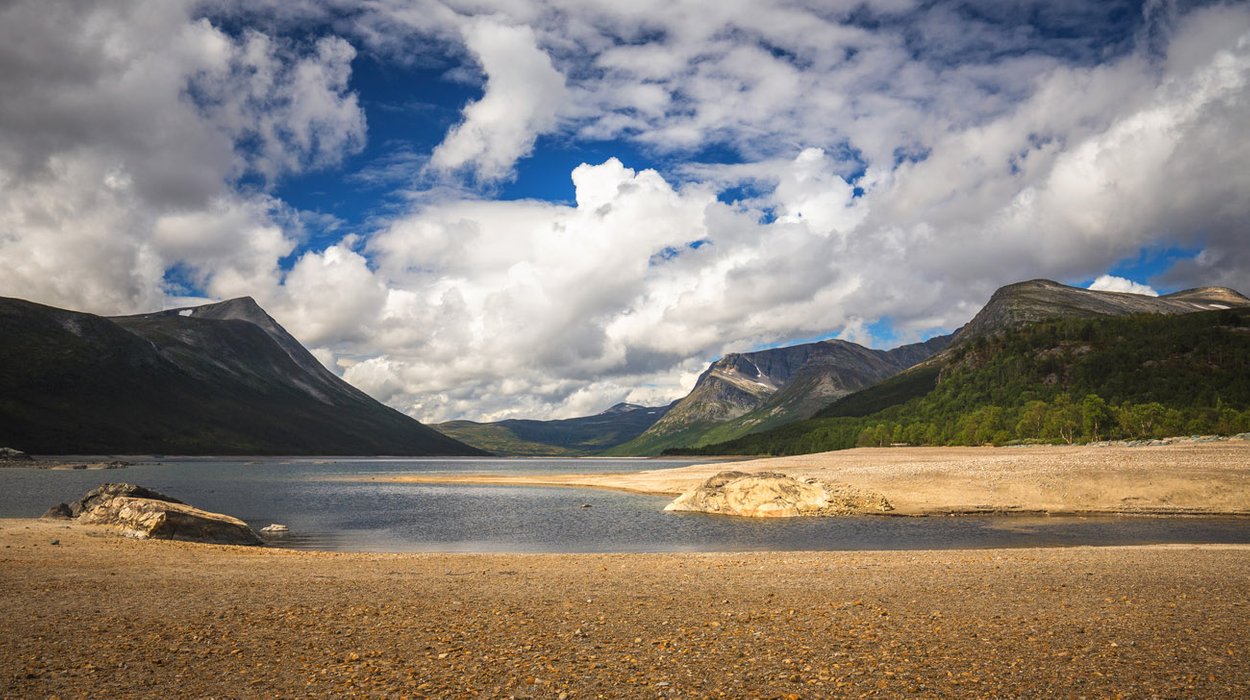 ---
We went little back, to the car park near really wide beach. Despite the rain we went to the beach in search of a spot to set up our camp.
Everything was wet but we spotted fantastic wooden big shelter near the lake shore. It was already occupied by a couple of Russians. We chat short while, they didn't speak good english so we couldn't really ask if they are going to stay here or just moving out.
---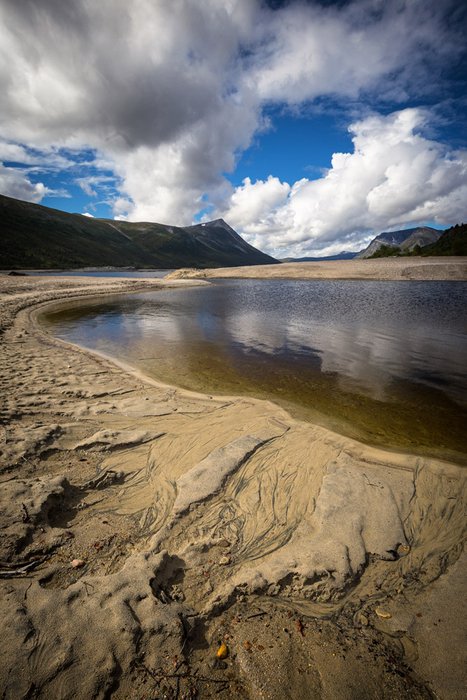 ---
Our plan B was a big rock near the river with waterfall - it was covering some ground area below, where we could set up the fire and hide from rain. Little extreme but interesting place. The problem was that we cannot place our tents and hammocks there. And it is always good to have all the things in close distance.
---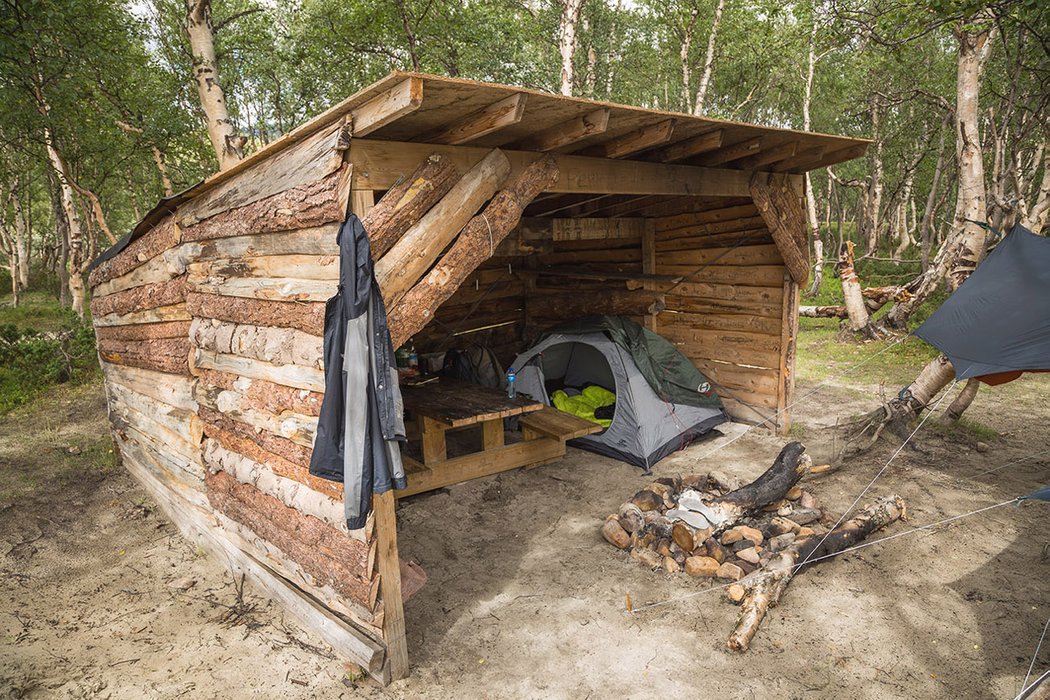 ---
But great thing happend - they just disapear... like a shodows, leaving the shelter ready to move in! It was great happines because everything was soaking wet after full day of rain. This was our new home for one night!
---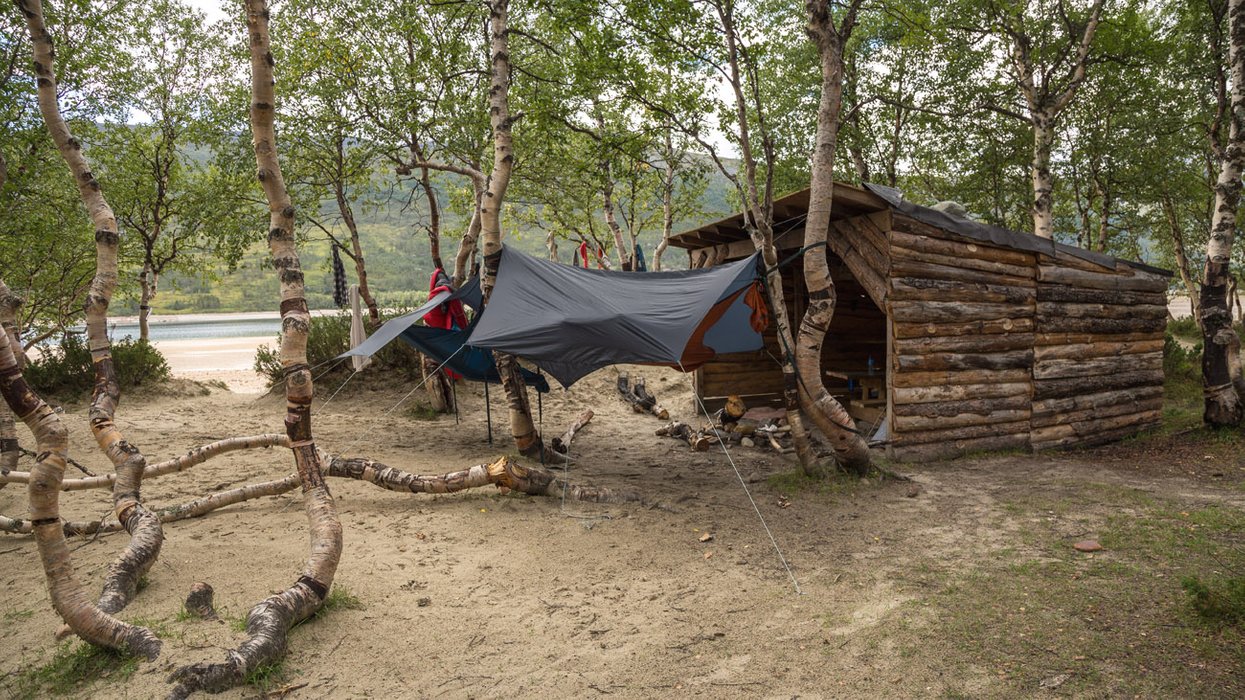 ---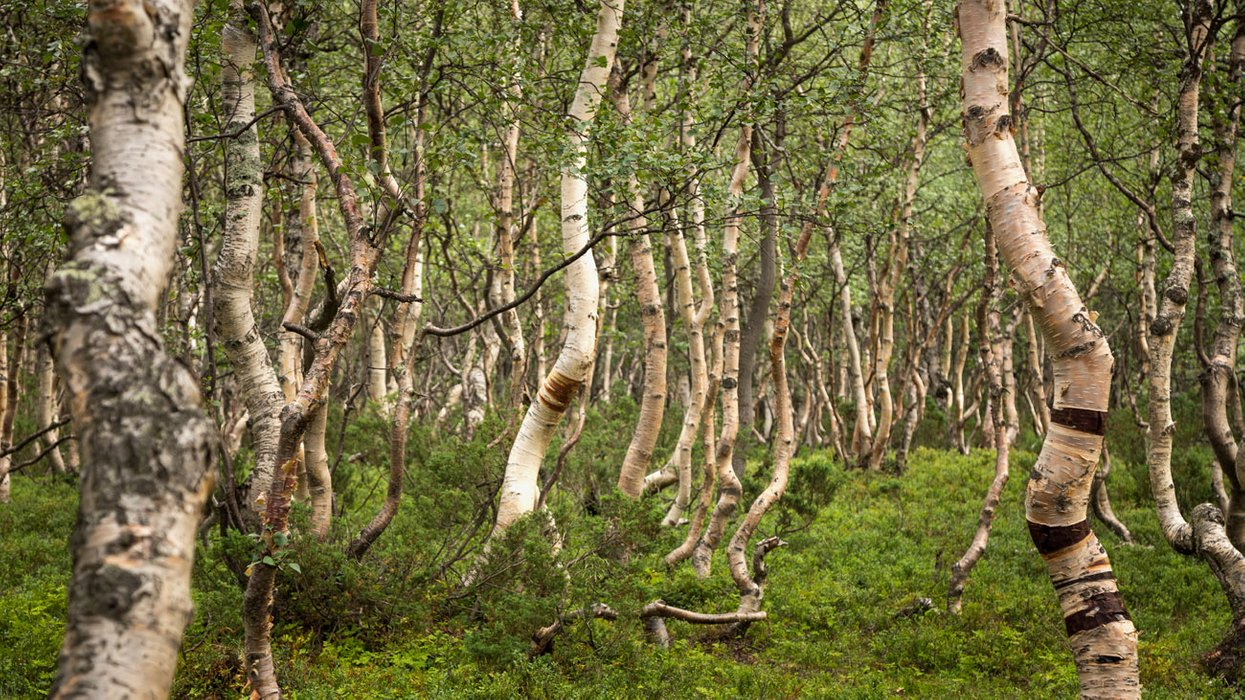 ---
What else to say at this point - the place is nice, surrounded by strange birch forest, it was really empty when we were there, just few people wandering on the beach other day. First day I didn't make any good photos - rainy day become dark evening with foggy sky, no light or colours on the sky... Next day after good long sleep, we went to explore the area with our cameras, luckily the weather was much better.
Below few more shots from the location and nearest area.
---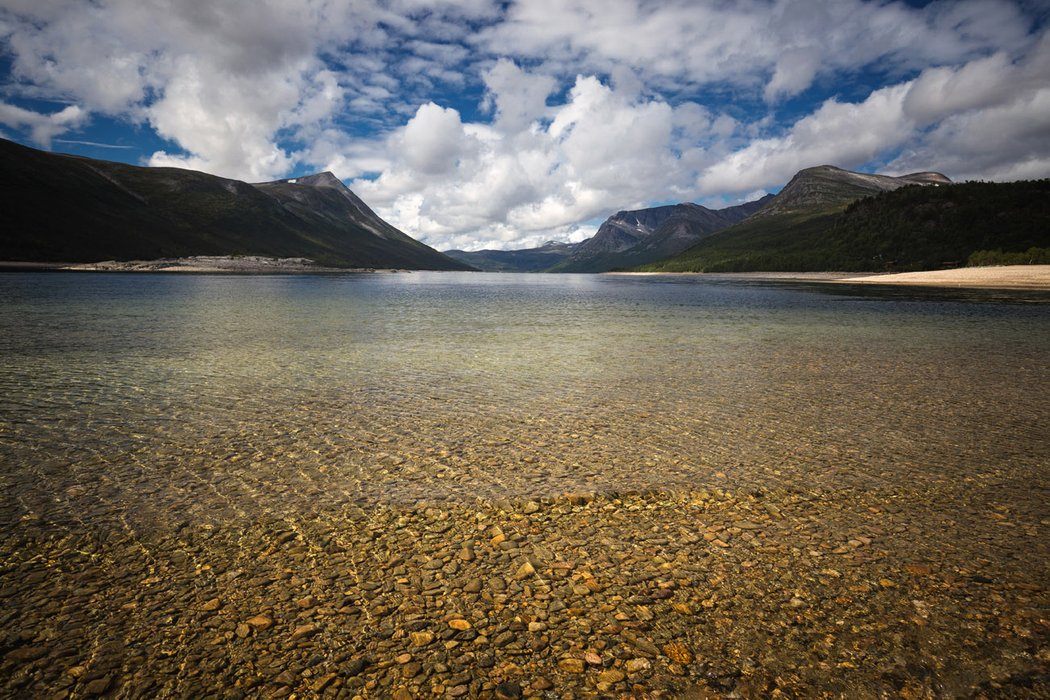 ---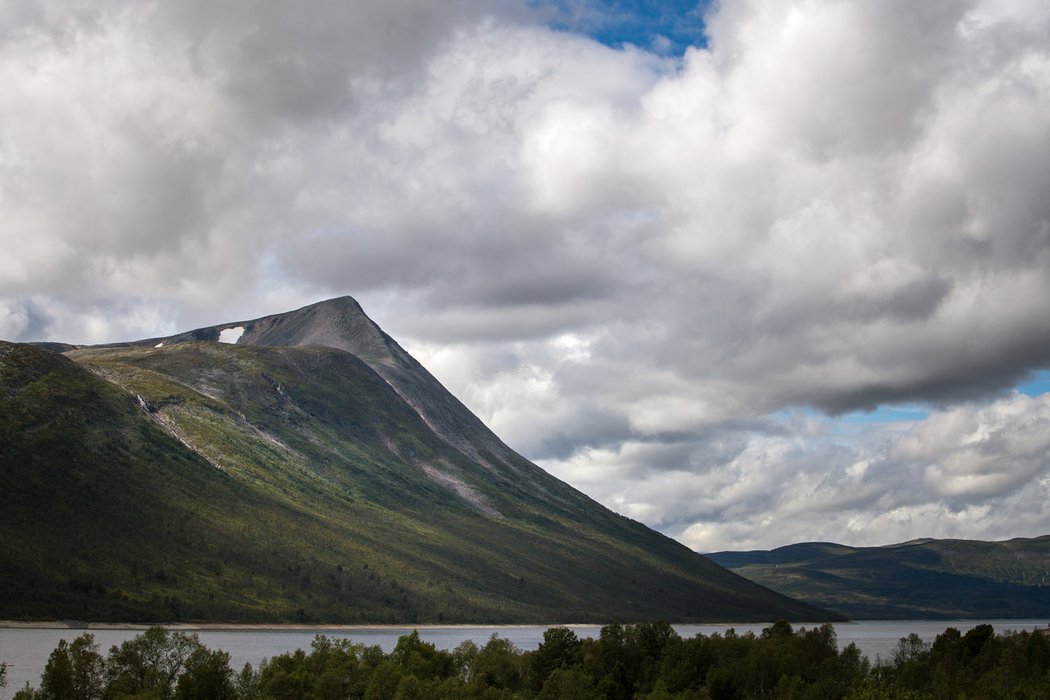 ---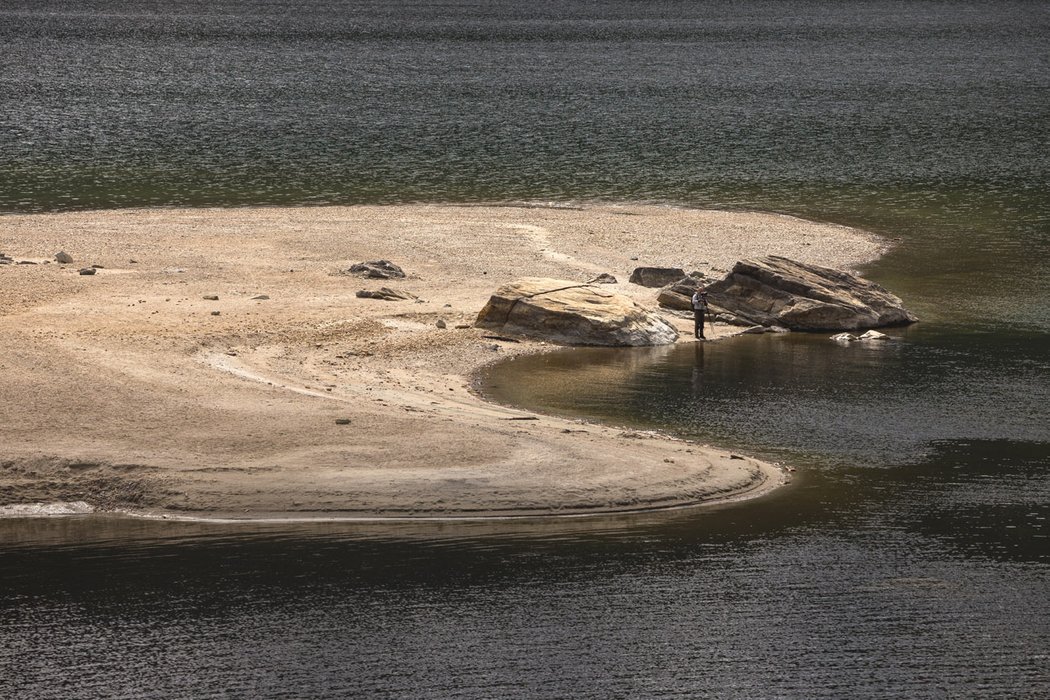 ---
As You can see, it is perfect location to spend a day just chilling out on the sand, making grill, walking and playing handball maybe ;)...
I am sure I will be back there this year - in time when autumn will cover the world with golden colours. This place must looks amazing then and I will be waiting for that moment!
---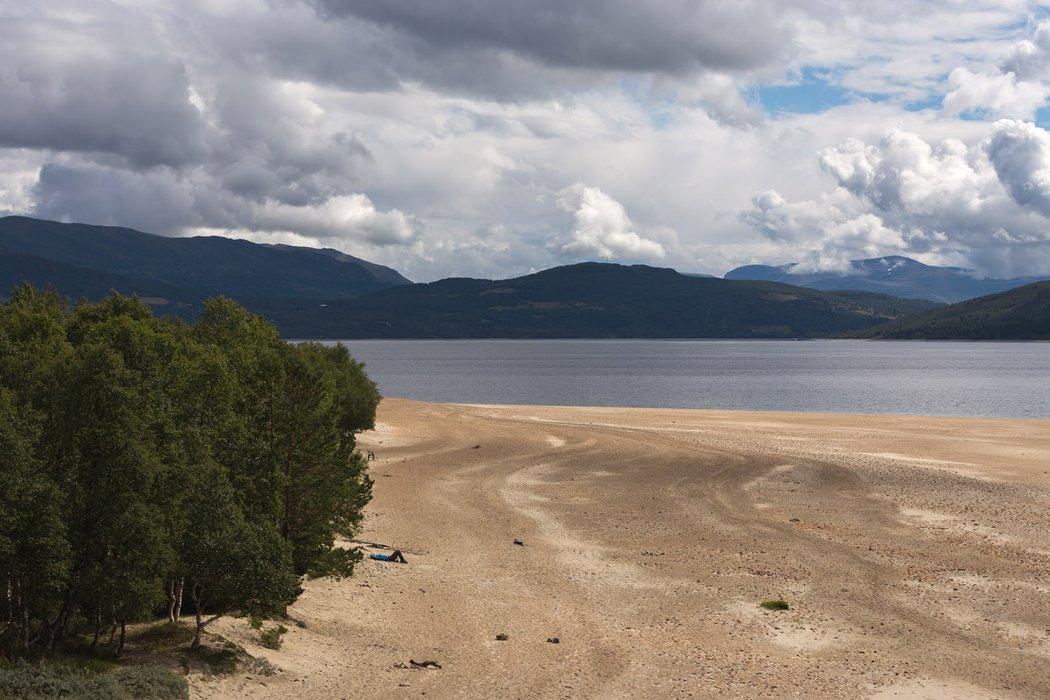 ---
One more thing I forgot to mention - one really big thing - there are no mosquitoes, no midges, no biting flies or wasps - high attitude above the sea level is a great barrier for them. It was great release because this year everithing was biting really hard in effect of hot and dry summer.
---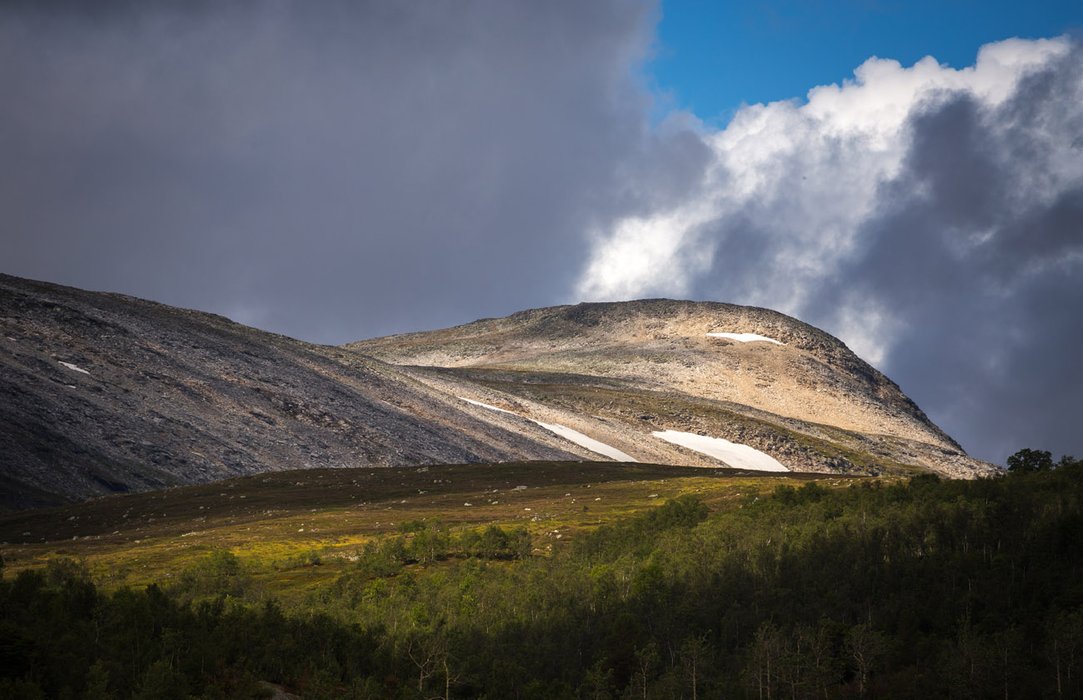 ---
On our way back we stopped by the main road to see the spectacular stormy clouds hanging above the Dovre mountains...
---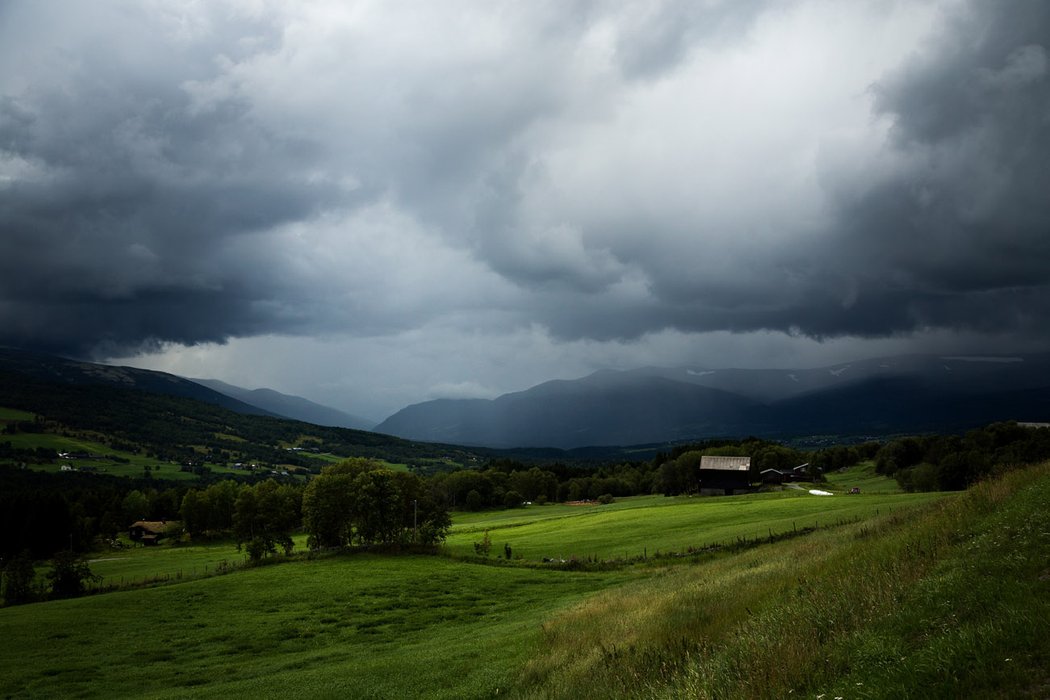 ---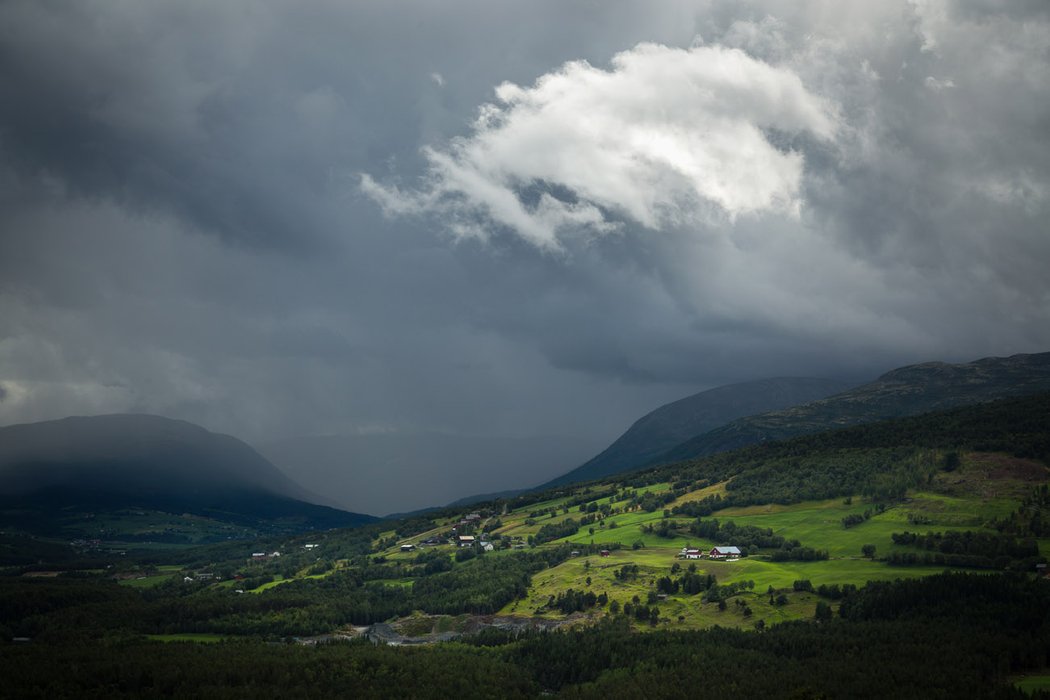 ---
Thanks a lot guys for watching and traveling with me. Another spot - great travel destination - shared! It will go to my list of places where I will be a guest from time to time. Seeya!
---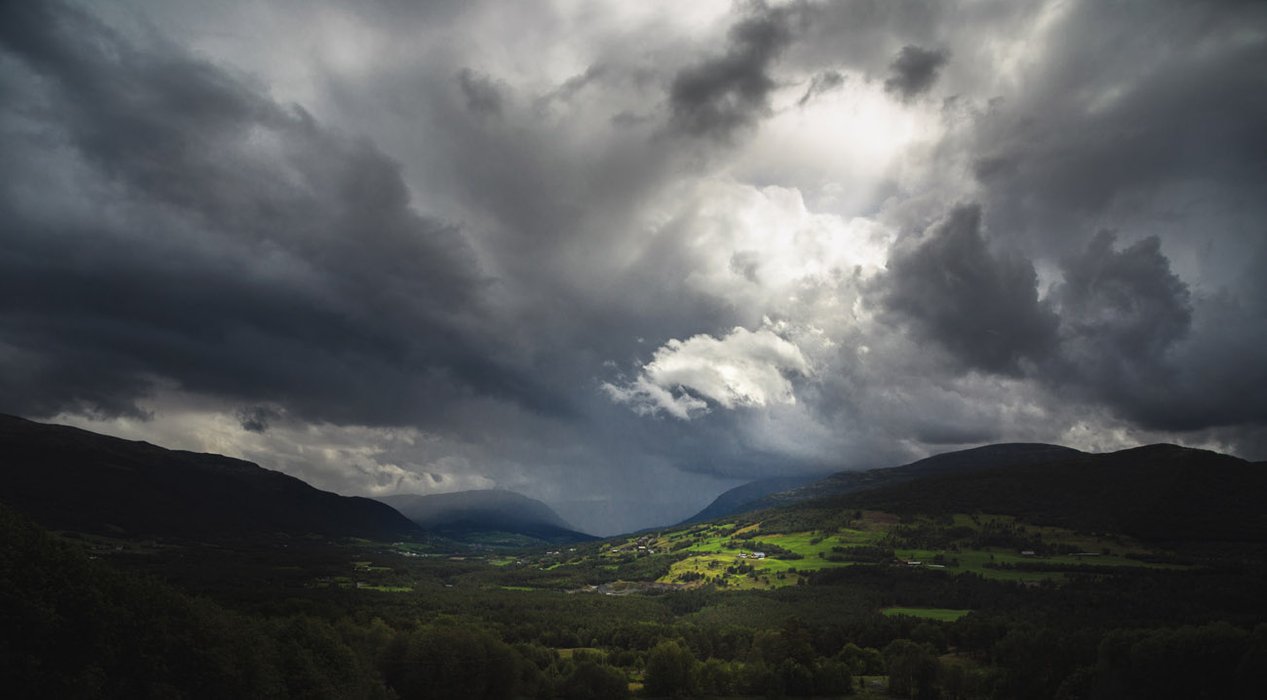 ---
If You like it, check my other posts from the series!:
Travel Norway #1 – Steinvikholmen and why Vikings didn't build stone castles...
Travel Norway #2 - Storfossen and Metifossen waterfalls
Travel Norway #3 - Magic shore in Muruvik
Travel Norway #4 - Live with big L - Cabin trip to Heia
Travel Norway #5 part 1 - Let's go Undergound! - Gronligrotta Cave
Travel Norway #5 part 2 - Let's go Undergound! - Gronligrotta Cave
Travel Norway #6 - Muskox from Dovre national park
Travel Norway #7 - Dovre mountains - Sunrise by Hjerkinnsdammen.
Travel Norway #8 - First visit in Trollheimen montains - Innerdalen
Travel Norway #9 - Austerdalsisen - first view on Svartisen's glacial landscapes
Travel Norway #10 - Innerdalen -First Summer trip to Trollheimen National Park - Day 1
Travel Norway #11 - Innerdalen - First Summer trip to Trollheimen National Park - Day 2
Travel Norway #12 - Magical place in Lofoten - Eggum
Travel Norway #13 - Visiting an old copper mine - Christianus Sextus Gruve
Travel Norway #14 - Nordgruvefeltet #1 - Before sunset
Travel Norway #15 - Colorful grounds of Nordgruvefeltet #2 - After sunset
Travel Norway #16 - Femundsmarka national park vol.1 - Lakes and forests
Travel Norway #17 - Femundsmarka national park vol.2 - To The Top!
SteemitWorldMap:


<><><><><><><><><><><><><>

Any photo available as Digital Files. Join my Discord channel for details: https://discord.gg/ApdDcNh
If You like my work, check my portfolio site asphotovisions
Calendars from beautiful Norway on 2019 available to Pre-order on my site.

Thanks for watching and have a great day!
---
Upvoting, Resteeming and Following are the best way to show the authors that You like their work, it supports them not only finacially but what more important gives a huuuge amount of positive energy to create more interesting posts and work on future projects!