Hi Friends!
---
I am back with my favorite series on this blog - this time I want to take You to short walk on the beach - not just a normal beach - unique, magical one! This beach has a lot to offer for everyone, not only photographers, every time of the year, so it is not a big surprise it is one of the most popular places in Lofoten Islands.
As You know, Lofoten is one of those places in Norway about which knows everyone who are interested in traveling or photography. The whole archipelago is one of the best photo destination, not only in Europe, but in whole world!
Thousands of photographers going there each month to catch the beauty of these arctic islands.
---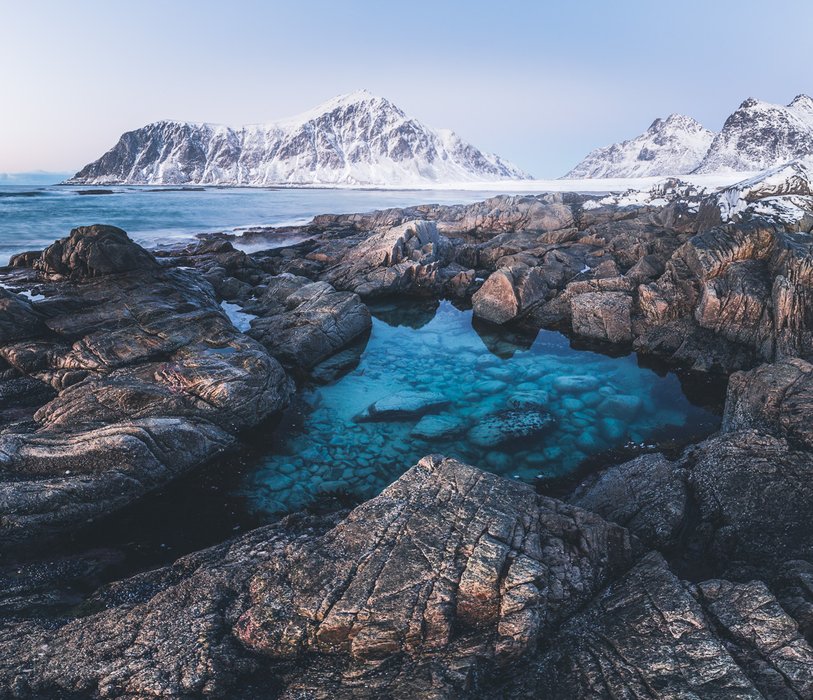 ---
Skagsanden beach - beacuse we will talk about it today, is very easy to find and explore. It is situated just next to the main road, going west towards Reine, we will see this place on our right hand side just before reaching the village named Ramberg.
---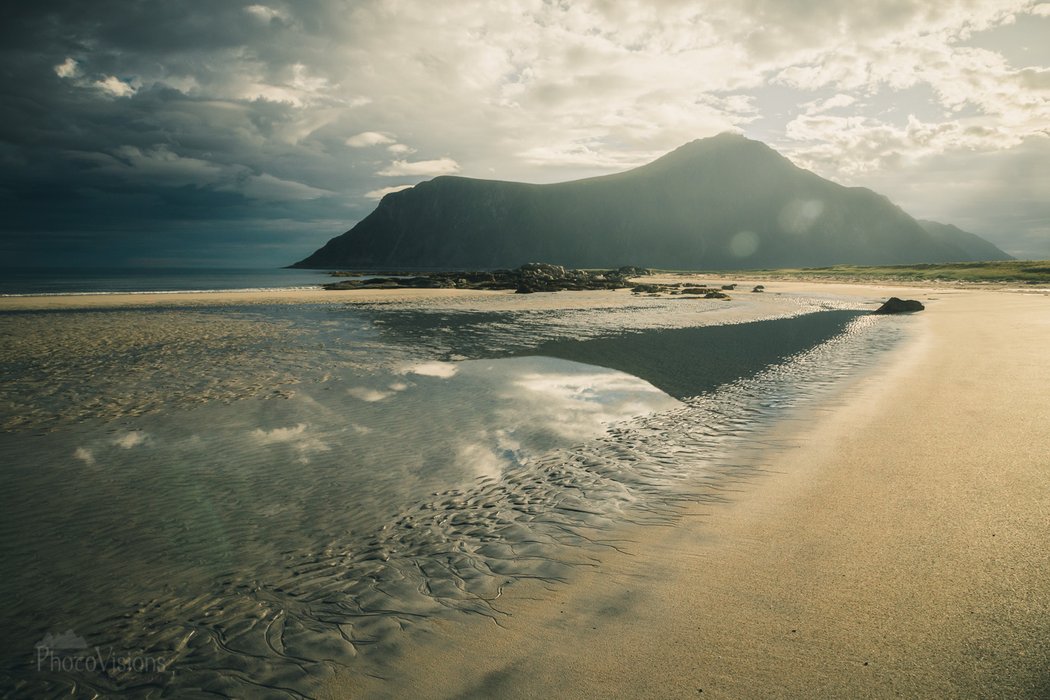 ---
By the beach we can find big camping place, open in summer season and little further - big parking place with toilets and turist information board.
Such an easy access to this place makes it one of the most popular and unfortunately, most crowded beach among all.
During summer time we can expect many camper trucks and regular turists on the beach, during winter time - mostly photographers - single shooters as well as organized workshops groups. Usually parking place is full of cars, busses and campers. It won't be the best spot for those of You who are looking quiet and deserted beach to rest and hear the natural sounds... but I think it's great valors are still worth time and visit!
---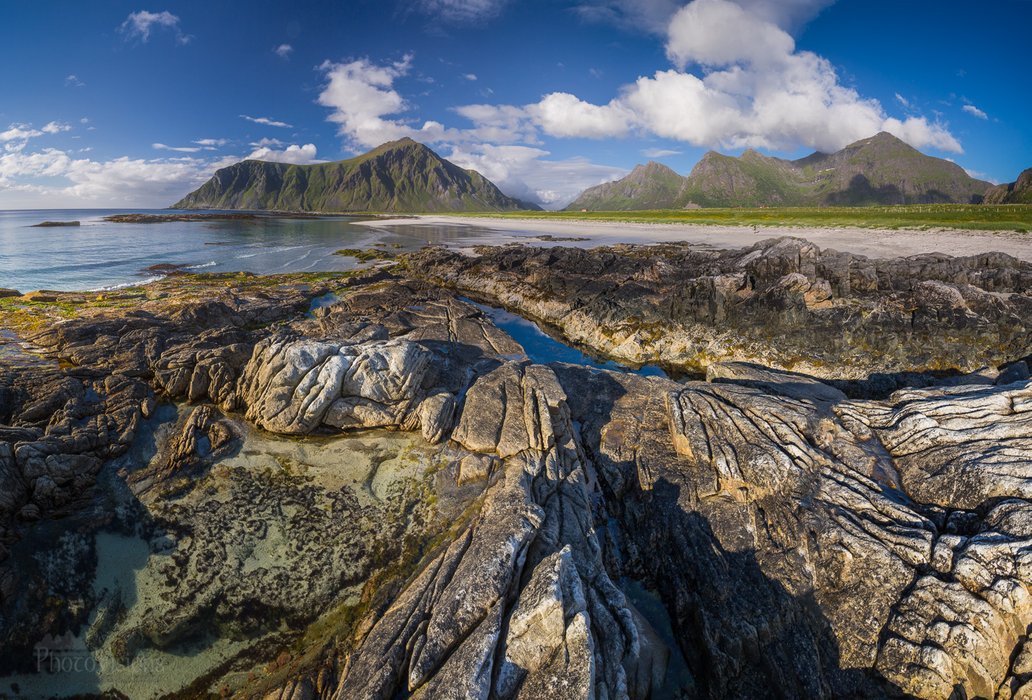 ---
What we can see on the beach? What make this place so unique?
This is a very long beach, where we can find great amount of motives to shoot.
On the left hand site, looking from parking place, we can explore really rocky shores, full of big boulders, stones and rock formations. Main part of the beach is made of sand. But not a regular sand - this sand here has two colours - black and yellow/orange. This colorful sand can generate amazing abstract patterns and textures. After every tide we can expect some different patterns on the sand.
---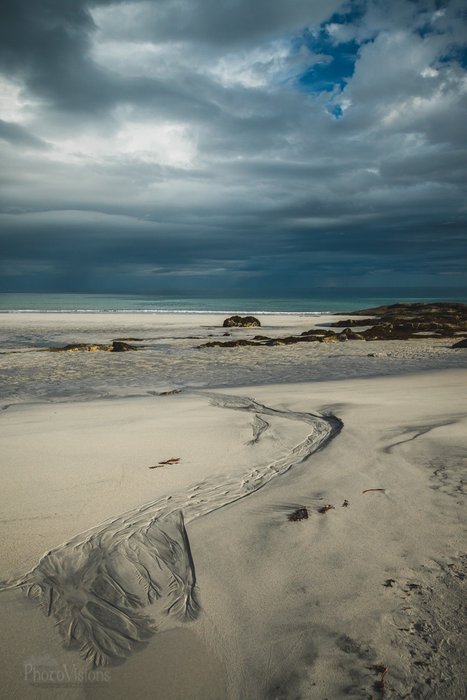 ---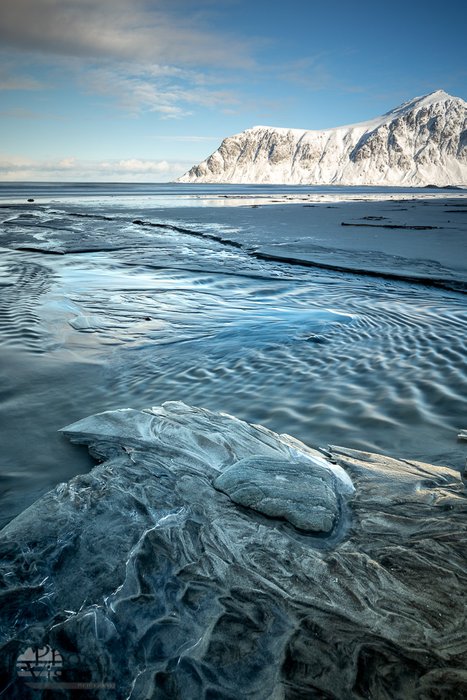 ---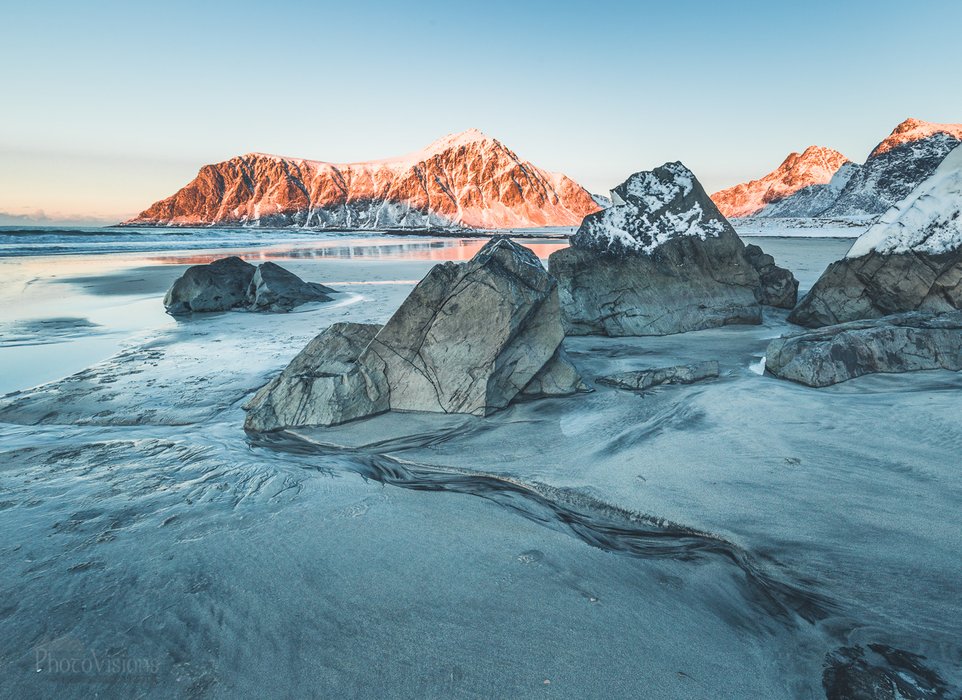 ---
There are also two smaller streams flowing from the mountains which also helps to generate these amazing sand paintings.
In the middle of the beach we can find big rochs and characteristic boulders.
Together with the sand around they are perfect motive to shoot.
I didn't mention, that the mountains seen in other side of the sea bay are great background for all our shots and compositions.
---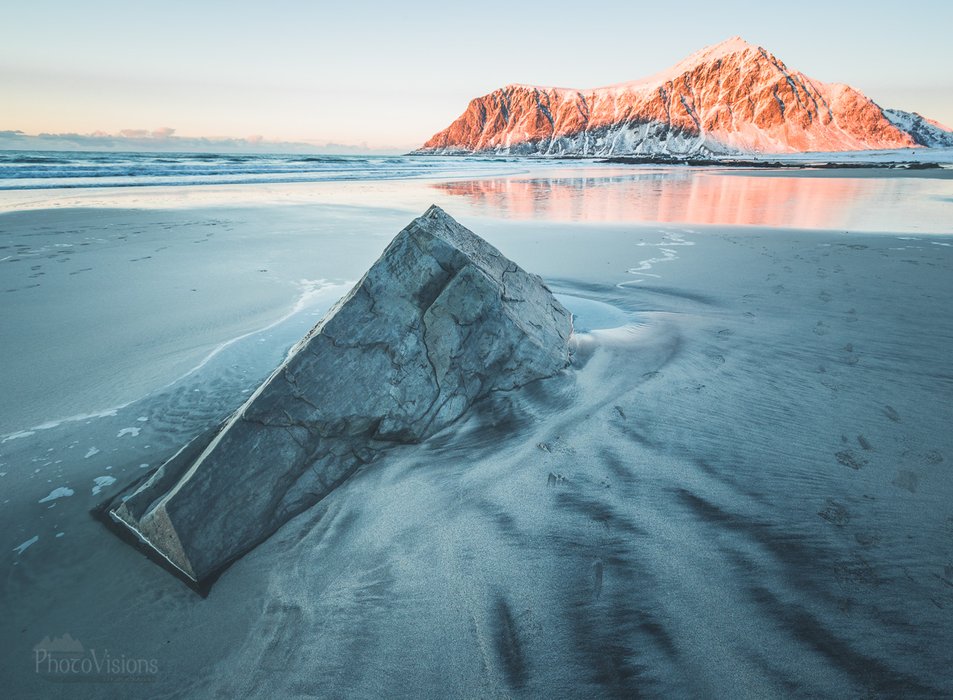 ---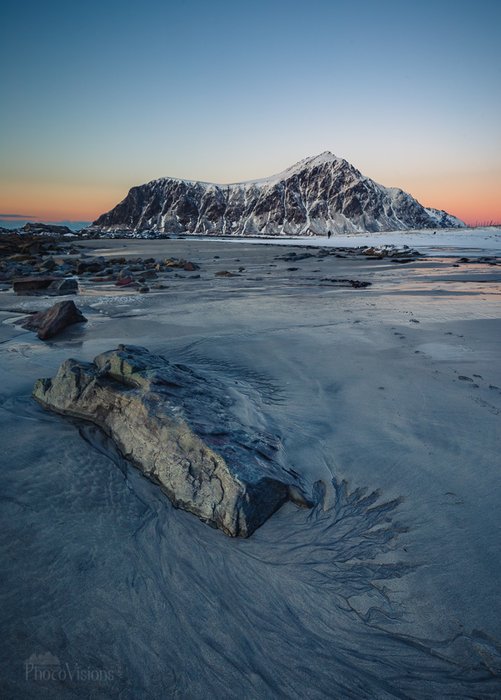 ---
Going further we will find rocky structures. Exploring this part of the beach will give You another great amount of motives to shoot.
One of the best are small sea water ponds in the middle of the rocks.
Crystal clear water and vegetation of these ponds are simply magical!
Every time of the year they looks just amazing!
---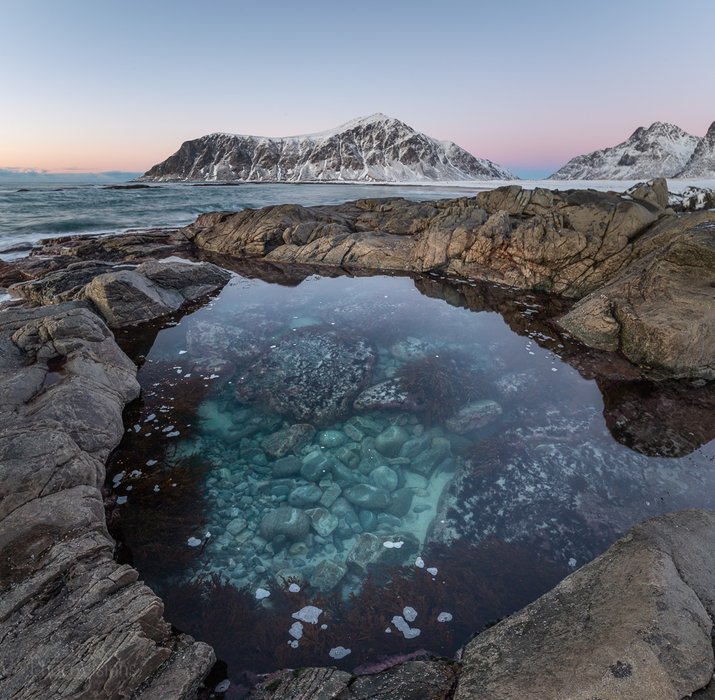 ---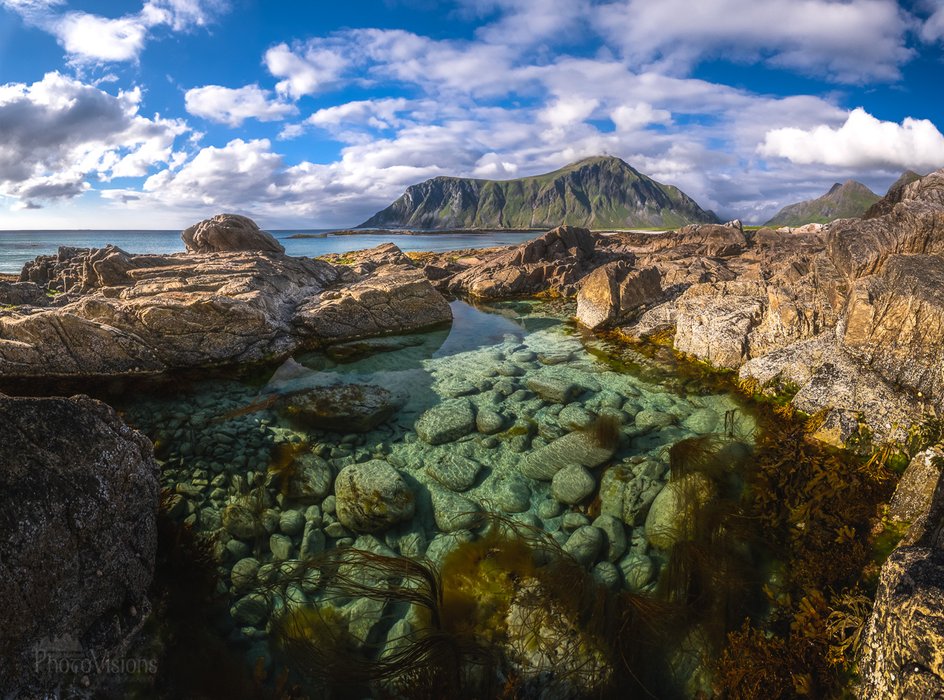 ---
Sometimes, when we are lucky enough to be there during high tide, we can catch some breaking waves coming into these ponds.
I was lucky enough to catch one of these:
---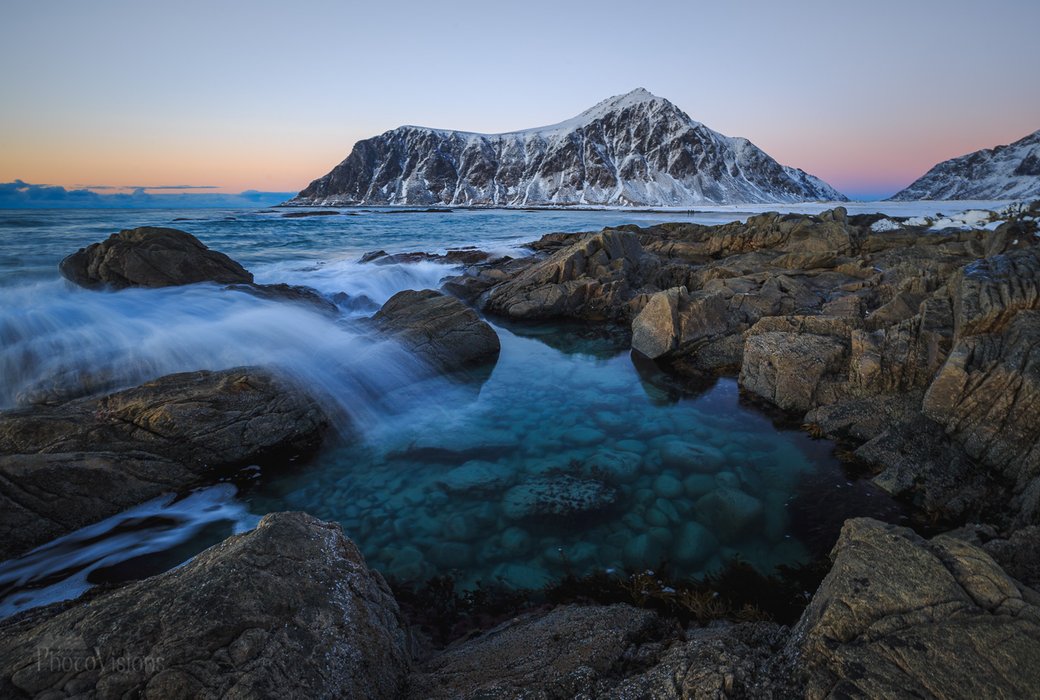 ---
We can go even further, exploring next parts of the beach which is great if we have time, because only about 10% of visitors are going so far from parking place (yes, about 1 km ;)...) so we can expect much less people there and still many great stuff to shoot. During summer time it is the only option to find little less busy beach spots.
---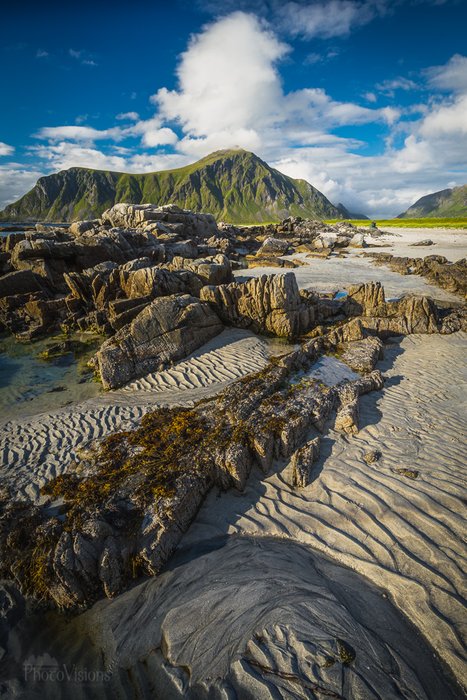 ---
Other thing which makes this beach so popular and unique is night shooting and Aurora hunting.
From the beach we have northern exposure just above the mountains, with a line of water and fantastic reflections in wet sand.
If You add to this very close distance from parking place, opened toilets, big boulders as a foreground motives, interesting sand patterns... - You will understand why during winter night there is even more people than in daytime.
---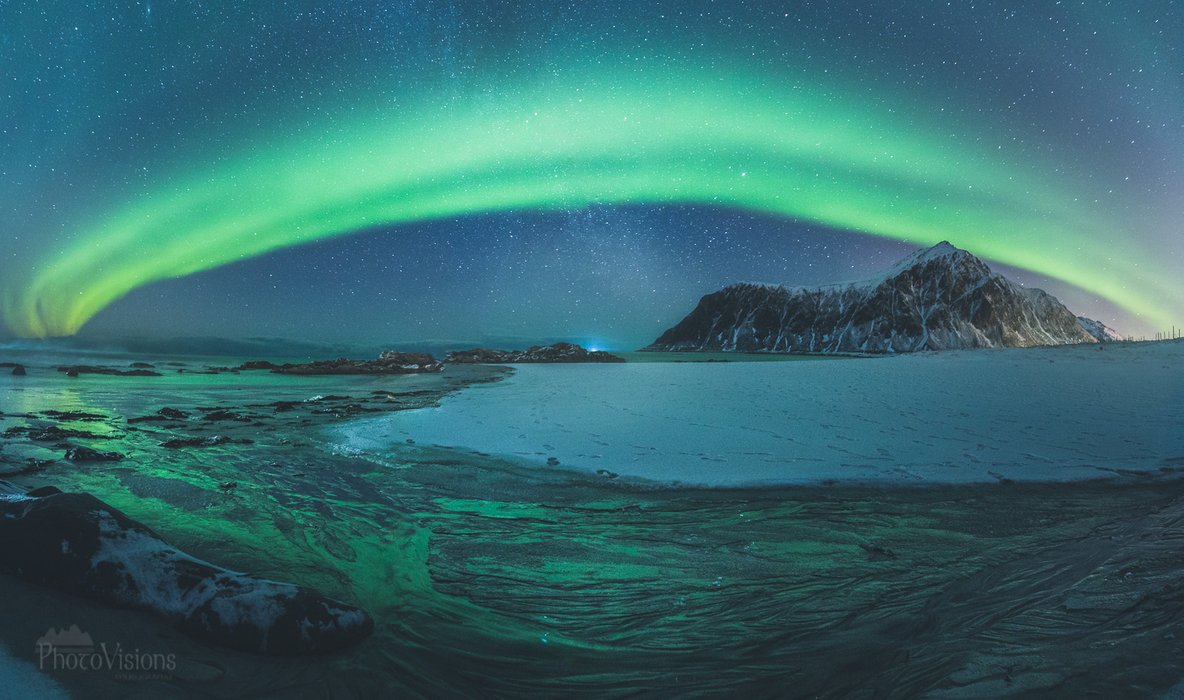 ---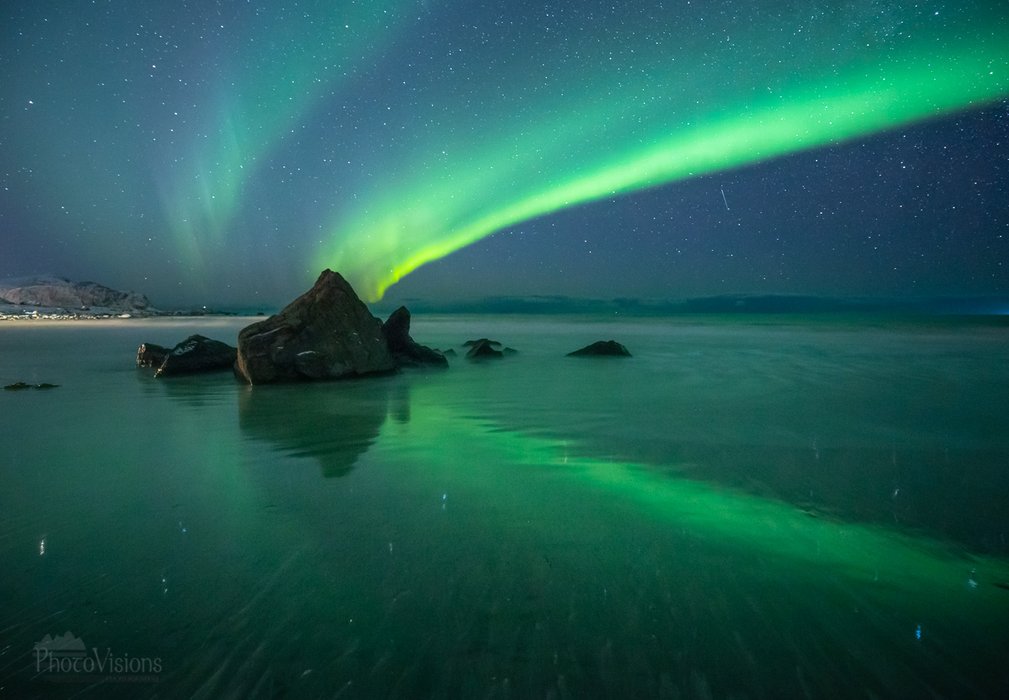 ---
I was there only once during night session - and I won't recommend it!
Horrible experience, when You have this fantastic lights above Your head, You are shooting some longer exposures and half of the frames are ruined because of the lights from other's people flashlights or lights from passing by cars.
Close distance from road is very annoying during night shooting.
There is simply to busy during the night.
If I can recommend something - go somewhere else, the place is not worth loosing so many great shots of Aurora.
It is not a relax, it is not a fun, when other people or cars are destroying Your shots and every time You press the release button, You have to pray for the darkness...
During daytime, You don't feel the stress of too many people - well, maybe not so big one, because a lot of foot steps everywhere can destroy the best compositions, but night shooting was a nightmare.
Even if You have to use some light source just to check lens focus or search something in Your bag - other people will start to scream and blink their light in Your site to switch it off.... simply, madness....
---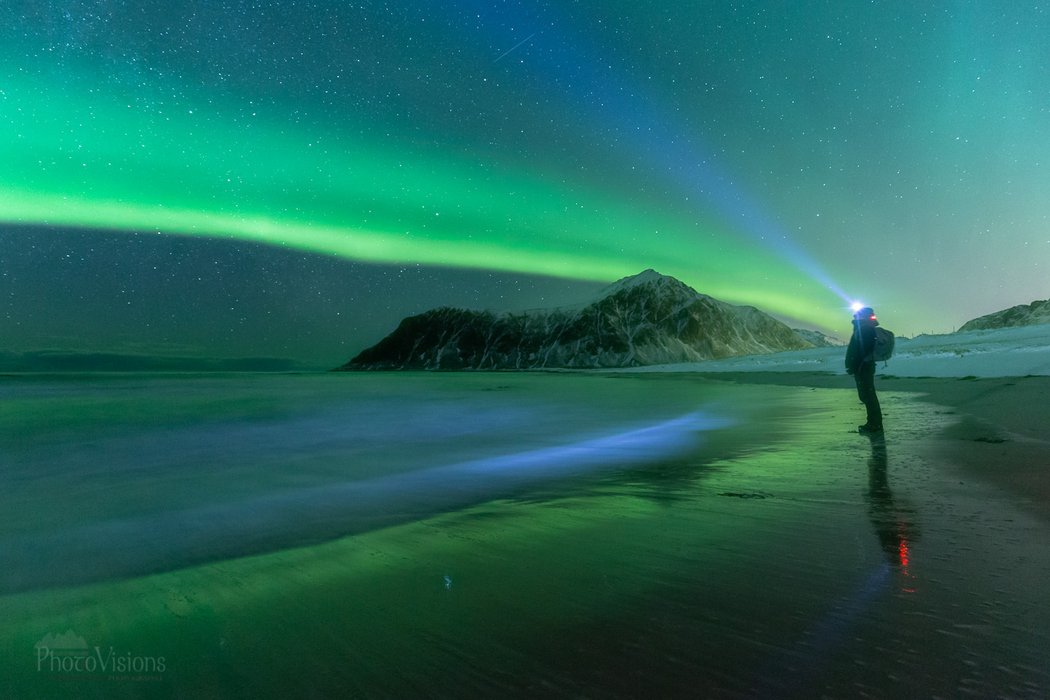 ---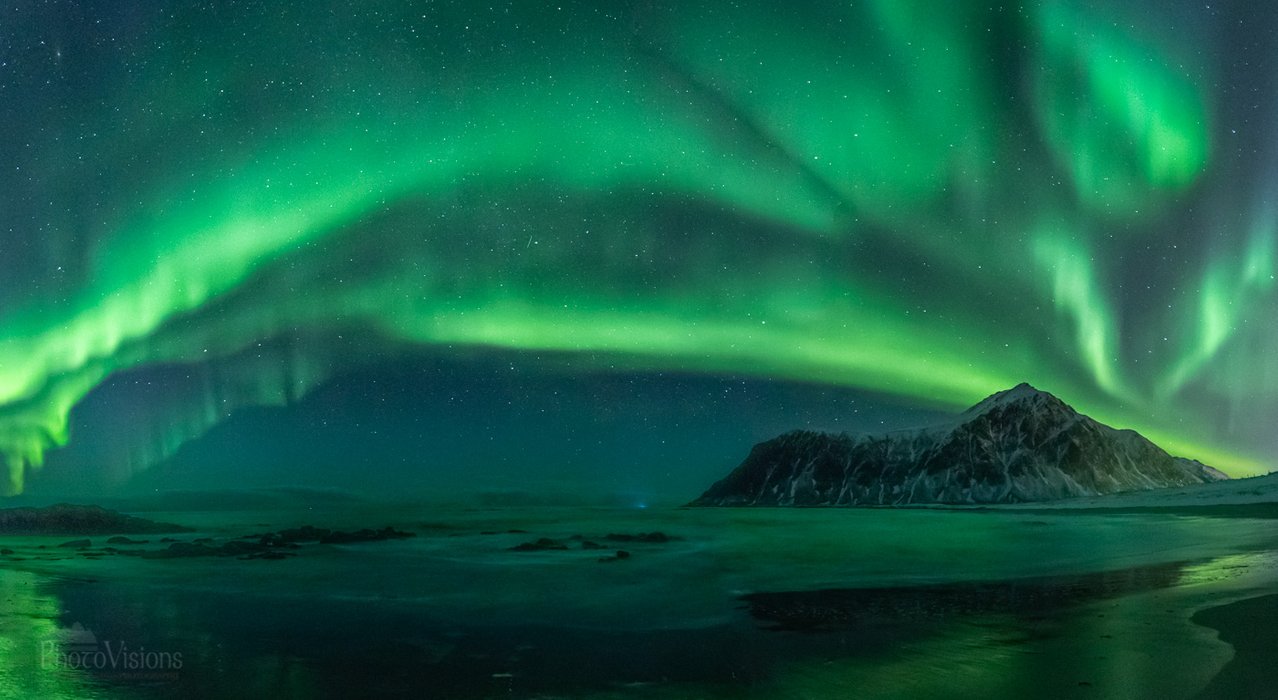 ---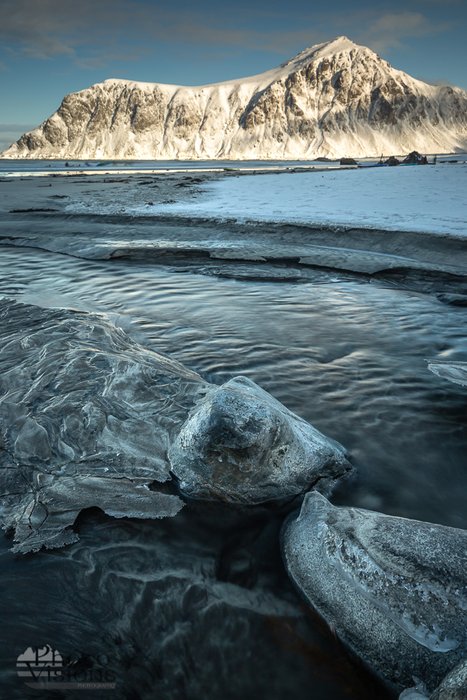 ---
Last interesting thing about this beach is that this is very popular surfing spot.
Arctic surfing school, which is operating in Lofoten, near the Unstad beach, is visiting this beach very often with their students.
It is quite uniqe view to see all these young people swimming into icy cold Norwegian Sea, trying to catch their waves and learn to surf...
Extreme sports for me... I would rather go somewhere on tropical island to learn how to surf, than to jump into the coldest possible water to do so, but, it is very popular here. People from the whole world are coming to Norway to surf in arctic conditions.
Unstad beach and Skagsanden are the most northern surfing spots in Europe.. or maybe even world? I am not sure...
---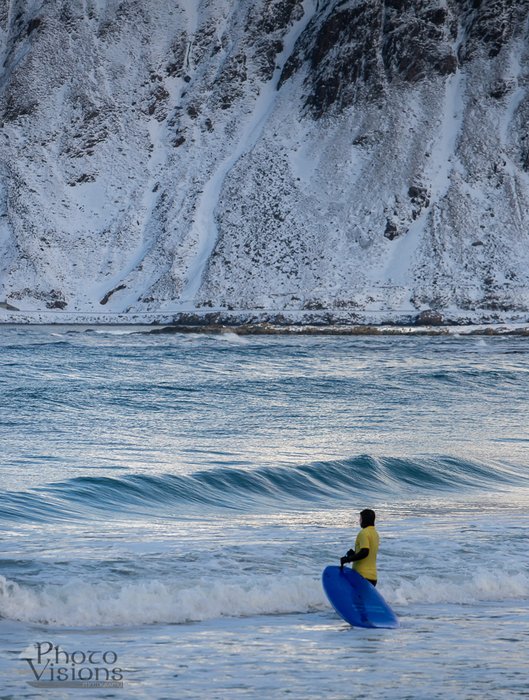 ---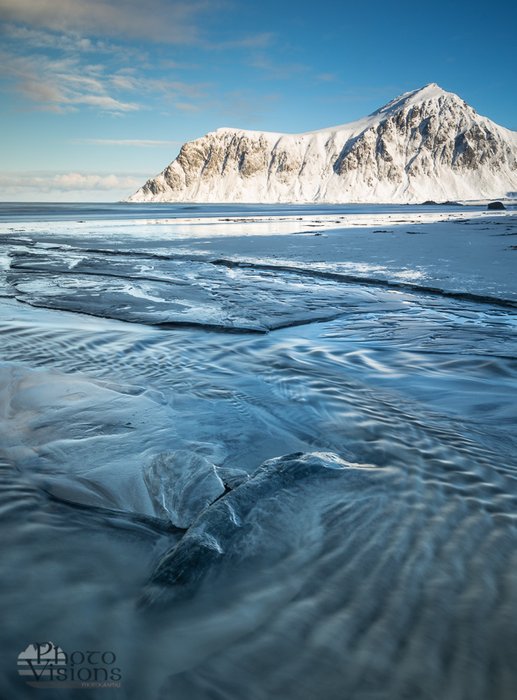 ---
Ok, that would be it for now. I hope thanks to my post You got some extra information about this place and You liked the gallery as well.
If You will be interested in participating in some photographic workshops in future there - let me know!
I will be running next Photo Workshops and Aurora Hunting on Lofoten in Autumn 2019 - 11-17 October.
I expect beautiful Autumnal colours on the mountains, white frozen tops, beautiful sunsets and Aurora dancing during the night.
All the informations about this You can find here:
https://www.asphotovisions.com/lofoten-october
Thanks once more and have a great weekend!!
UNTIL THE NEXT ONE!

<><><><><><><><><><><><><>

Any photo available as Digital Files. Join my Discord channel for details: https://discord.gg/ApdDcNh
If You like my work, check my portfolio site asphotovisions
Prints, frames, all kind of photo products available on my site! All the support will help me to run this blog and chase my dreams :).

Thanks for watching and have a great day!
---
Remember! Upvoting, Resteeming and Following are the best way to show the authors that You like their work!

---
SteemitWorldMap: