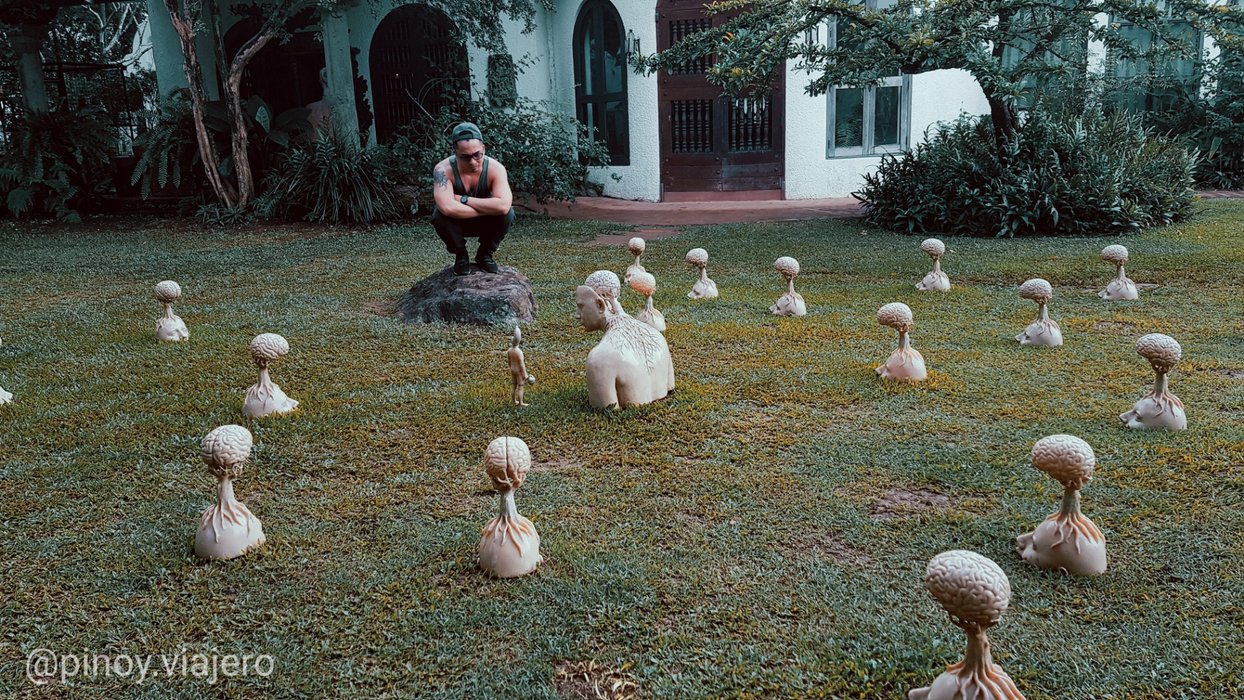 When was the last time you have visited a museum? If I were asked this question, my response would have been a resounding NEVER. I usually think of museums as that old haunted building where you store the creepy stuff. And if you ask me to visit an Art Gallery, I would have ran away from you. I am never really into paintings and sculptures. I have trouble appreciating them, and to be quite honest, I usually find them boring. And so I was not sure what has gotten into my head when I agreed to visit the Pinto Art Museum in Antipolo, Rizal. I was not at all expecting much. I am sure we will most likely leave the place in less than an hour. I would have been very bored! Or so I thought, I never realized that I will be in for much surprise.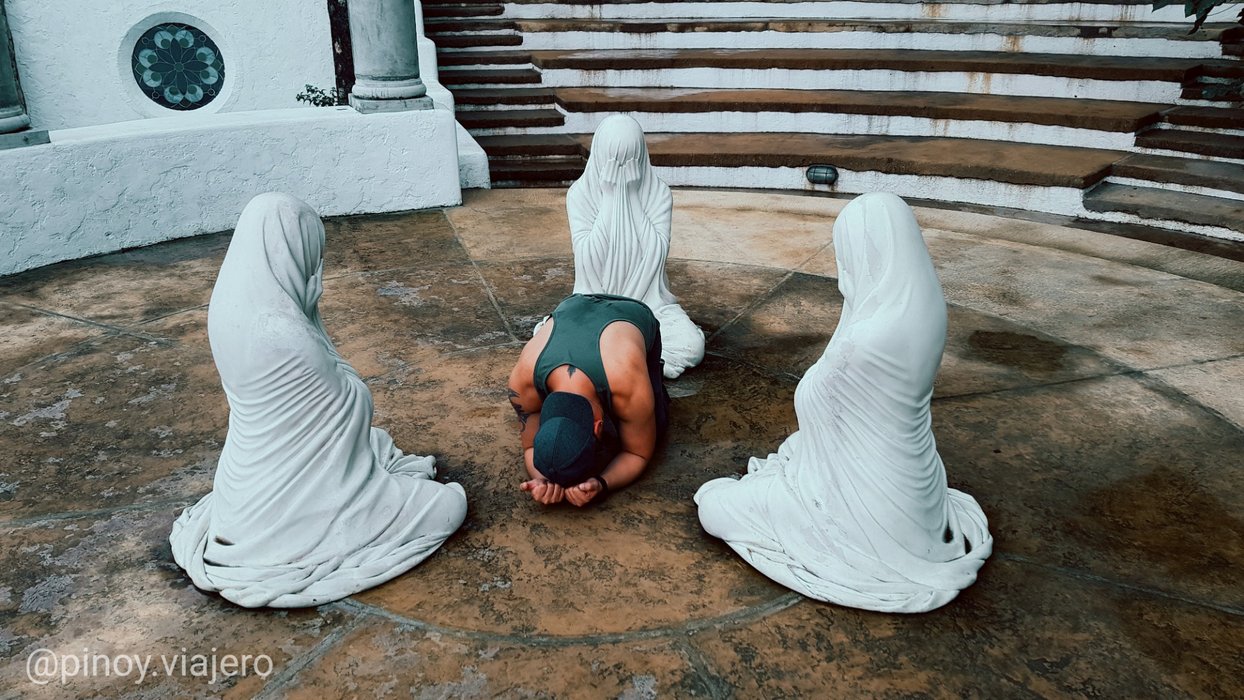 I was with Red when we visited. We arrived early. So we waited for a few more minutes before we were allowed to go in. The museum opens at 9am, according to one of the staff. We paid the entrance fee of PHP 200 ($3.96 USD), and we were ushered by the staff to go inside. I was surprised, and then my surprise turned to amazement because when I scanned the area, I realized that what I was looking at was a park lined with structures that were mediterranean inspired, and the pathway to each themed area were lined with sculptures that made my mouth gape. I do not know these artists, but WOW, they were all very creative.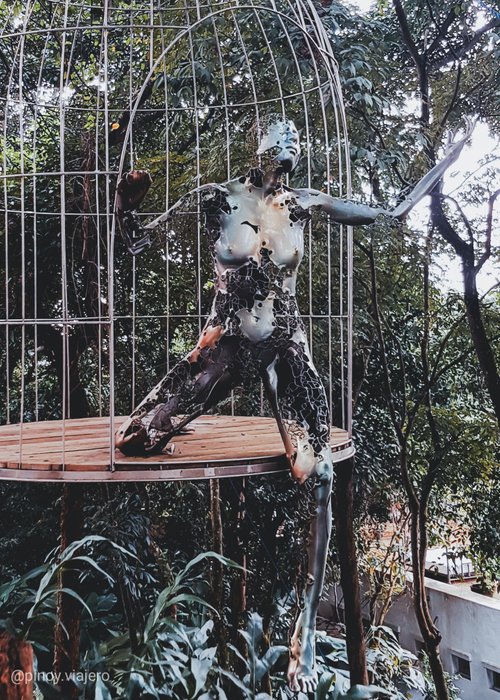 Walking around the area just left me in awe. I felt like a kid wanting to explore every single nook and section of the museum, and each corner did not leave me hanging but kept me surprised. There are hidden doors, and sections that when you discover these secret areas the art inside would leave you creeped out, inspired, or shocked. There's a hidden door that when you open it, inside you'll see rows and rows of bamboos and you have to wade your way to the middle of the room where there is water dripping into a basin. This room reminds me of Japanese manga and Ninjas. Red did not want to go inside to explore the room because it creeped him out, I wanted to go inside to explore but he threatened to leave if I go alone, so I left. Another door leads only to an adult only section where no kids are allowed.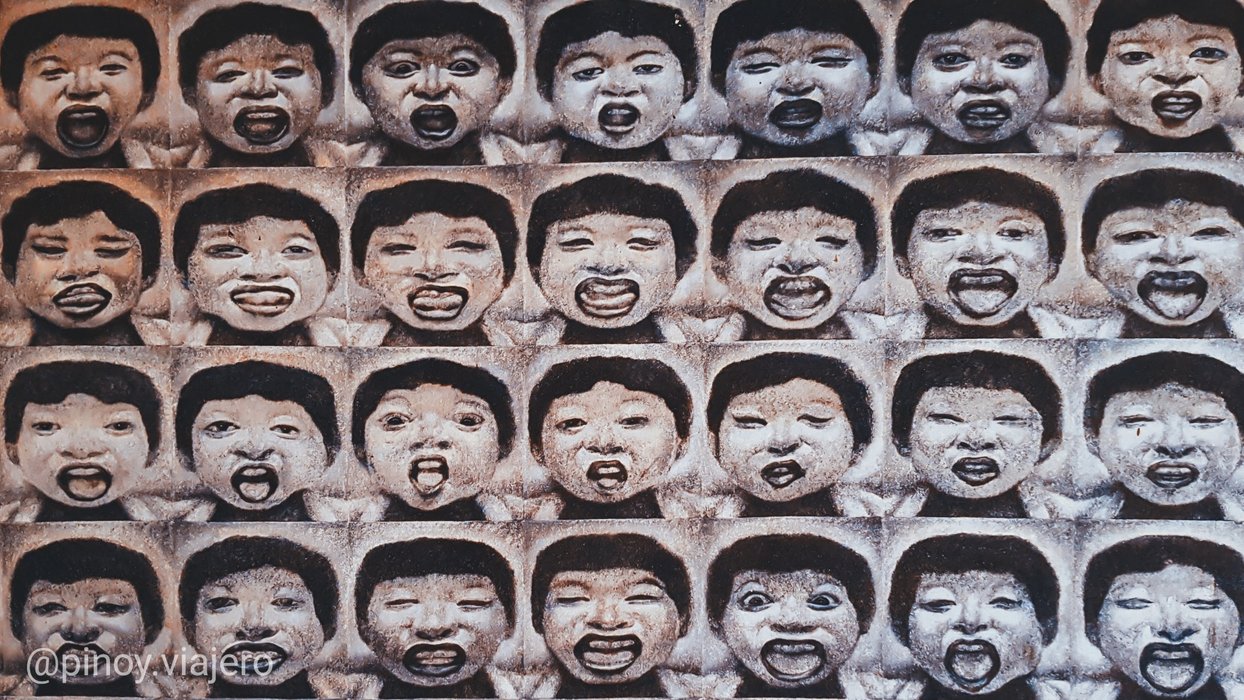 The entire museum is equipped with excellent audio sound which make your experience of certain rooms extremely unique. So that all your sensory perceptions, visual, auditory and tactile are engaged.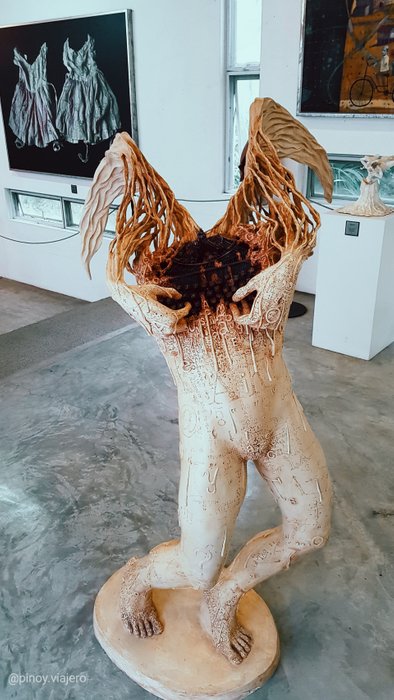 The size of the place will leave you wanting to explore every nook and corner, including the ones that are dark if you're brave.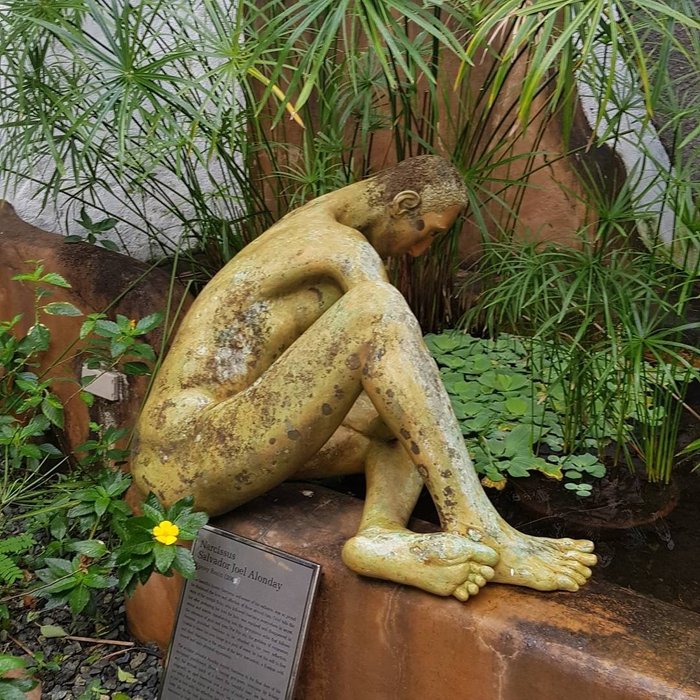 Now, you might say that the way I describe the museum will make you walk for hours. And, I tell you that you definitely will. By now you must be thinking if there are food available inside, and my quick answer would be that you will not find any food stalls or hotdog stands inside. Instead, you'll have a choice between two restaurants. And both offer excellent food. We ordered The Palawan (Php 495) which is your sauteed prawns which was made more fascinating if not interesting by adding salted egg sauce on it. Just thinking about it now makes my mouth water. Red ordered his Tan-aw pasta (Php 365) which has artichoke, olives,and sun dried tomatoes with Laoag longanisa on a spaghettini pasta base. The taste is worth the price, guaranteed!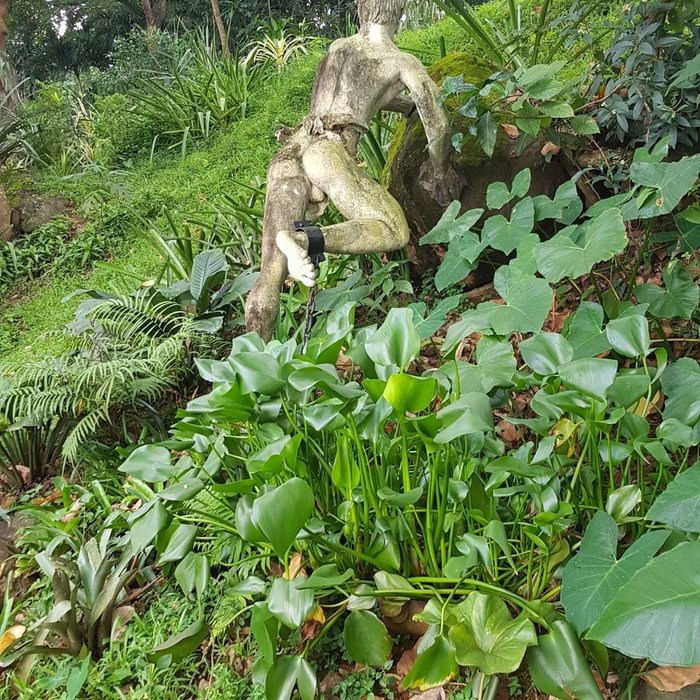 Things to Remember when You're at the Museum
Make sure to bring with you your camera, and an extra charger if you have one. As mentioned, you're likely to spend a lot of hours in the museum and bringing a powerbank will definitely be handy.
Make sure to also bring with you your tripod. Some shots would be best if you have a steady equipment with you.

Bring bottled water, and small towel in case you need to wipe your sweat from heat and from walking. Not all areas are airconditioned.

Make sure to bring extra money if you want to eat inside. The food is quite expensive but worth it.

That's it for now. See you there!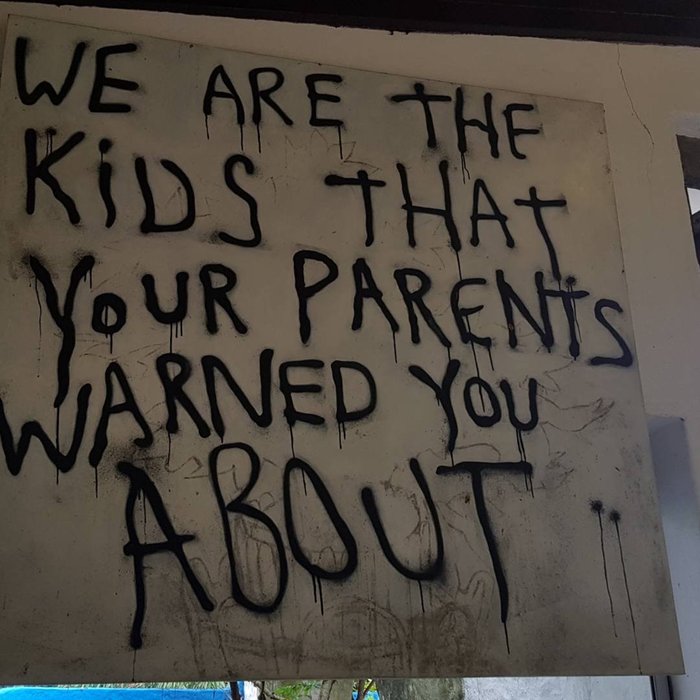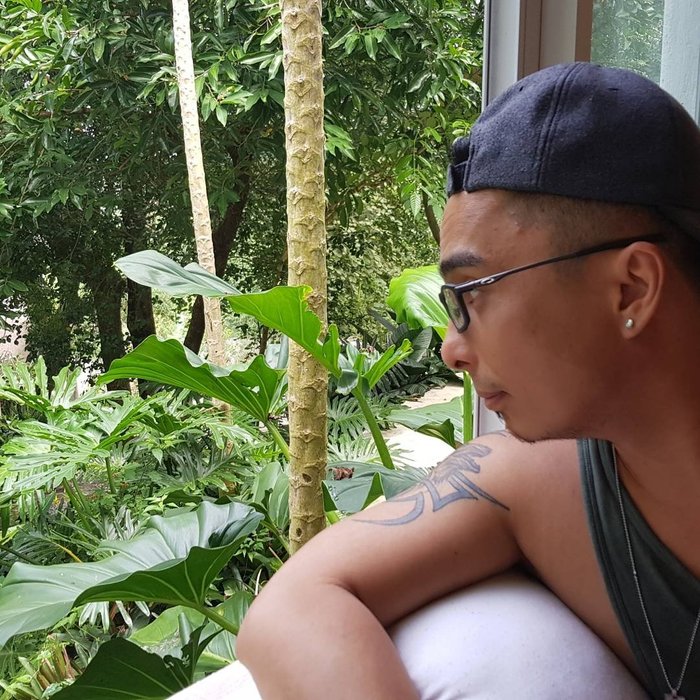 ---
Originally posted on @Pinoy.Viajero. Steem blog powered by ENGRAVE.