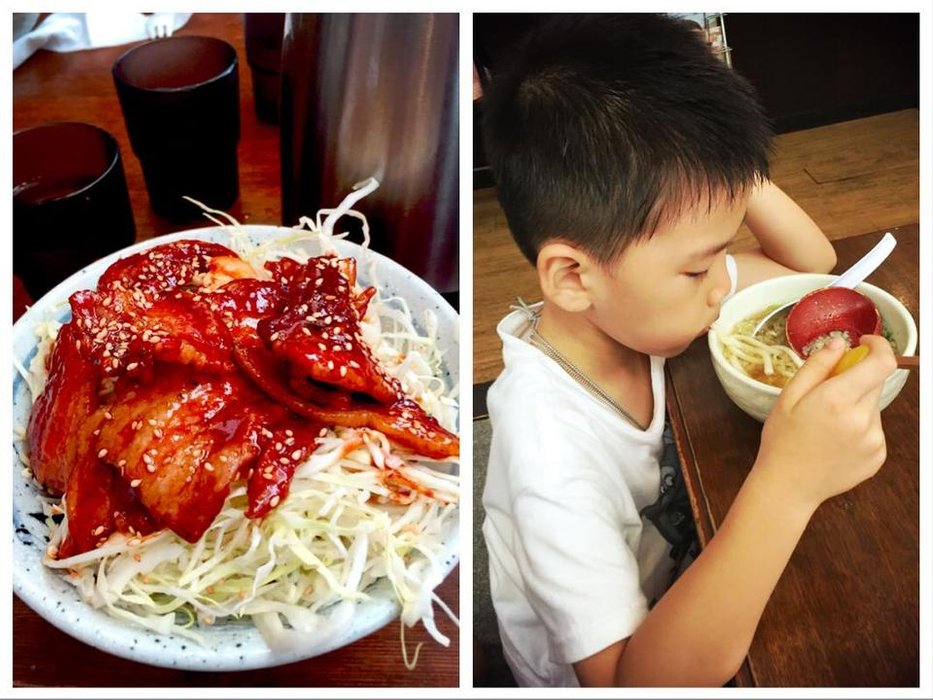 Ok let's go to the buddha statue! While departing, we headcount our group, there seemed to be less of kids, soon we noticed they were observing a public phone. What a pity, that nowadays public phone became so rare to them and I believe it should be extinct like dinosaurs soon, so I just let them explore and explain them about the public phone.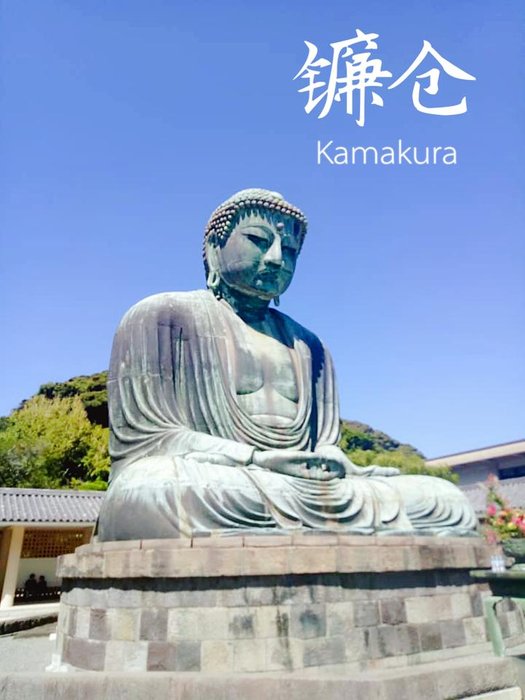 Once gathered all the family members, soon we departed to the big buddha statue.
It was rather near, just turned into the corner, drove thru then we had reached the Kotoku-in Temple. It was another narrow alley, and the cars were fully parked everywhere. So to not further congest the traffic, we took turns by letting the rest went visited the temple while the driver searched for parking. But end up still not found so we just stopped at a vacant land and wait.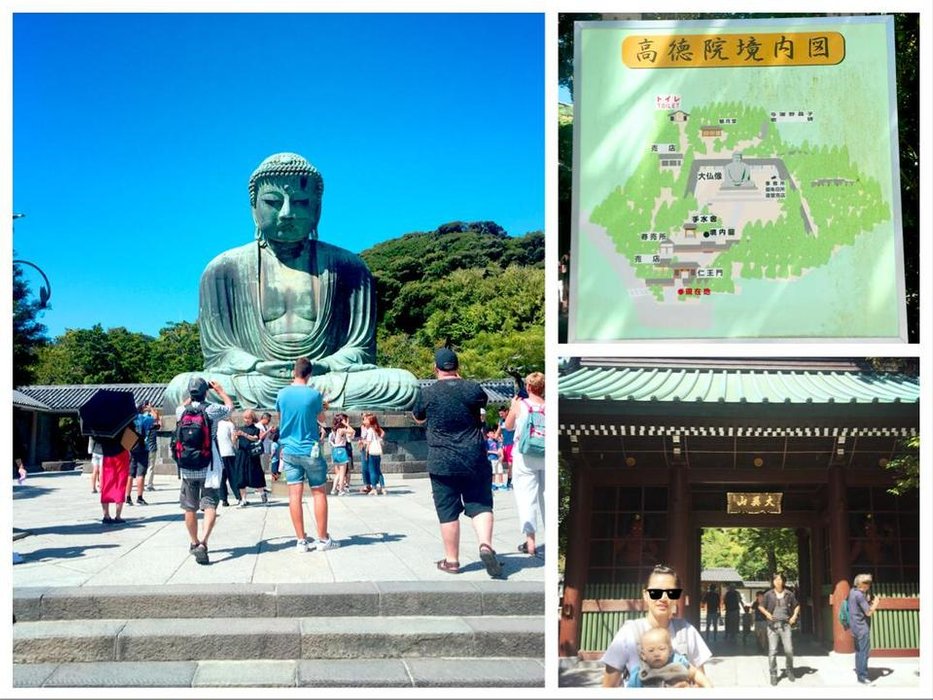 To enter the temple, we need to purchase the ticket around 200 Yen for adult, which was quite reasonable. Inside the temple there were tourists everywhere, but luckily was not that crowded. Right in the middle of the temple was the big buddha statue, it was not that big but it brought the peaceful aura and made the whole temple seemed so calm and relax. We sat and rest for a while, took some photos and soon we exited thru the gates and back to the car.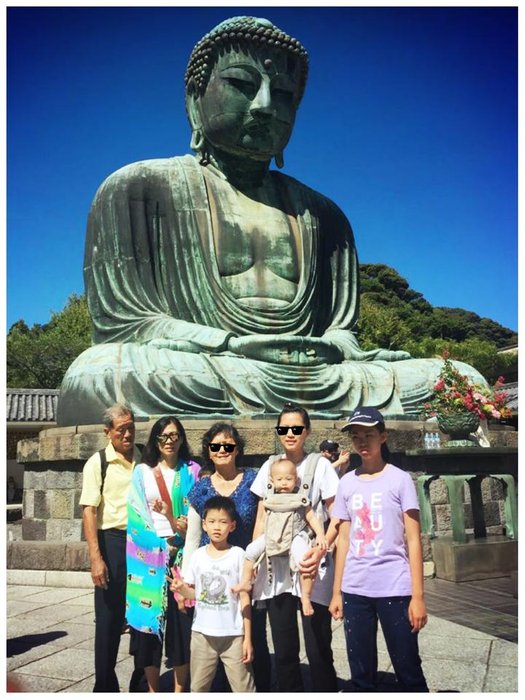 Next stop, we decided to go Enoshima, which was a famous seaside and for Japanese manga fans the opening of Slam Dunk was taken from there.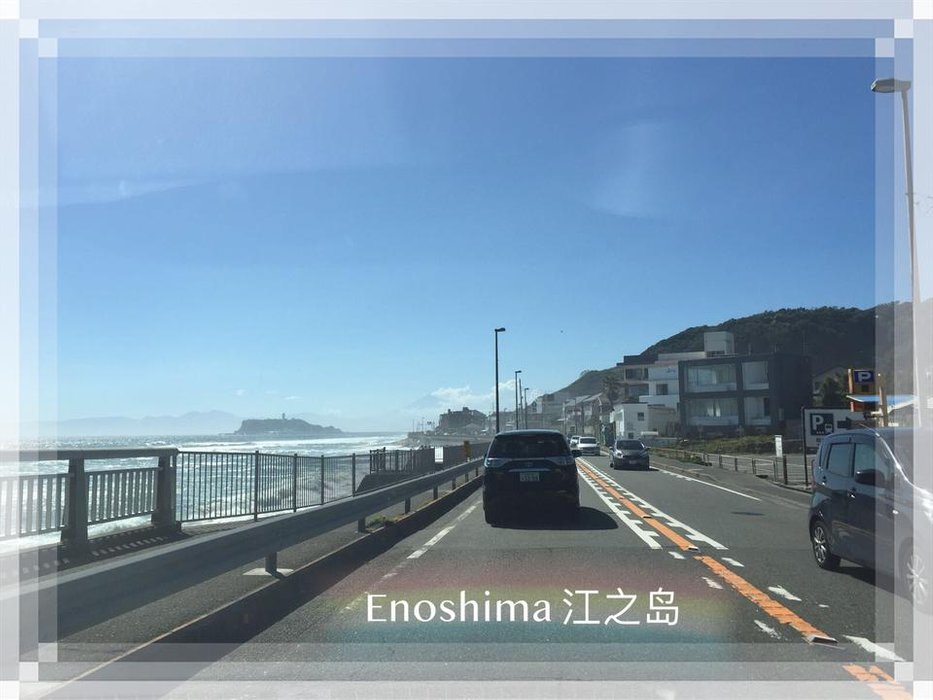 We drove along the coastal road, on our left was a long beaches, with sun shining high and we even can view mount Fuji from here. The sea was blue and we enjoyed the breeze and the relax scenic view.

By looking at the seaview, suddenly my mind played the old Japanese drama show theme song "Beach Boys", how I missed all the actors and actress those time they were so young and energetic, so did I.
I wish to watch it again, and find the young feeling again, once more. 😂😂😂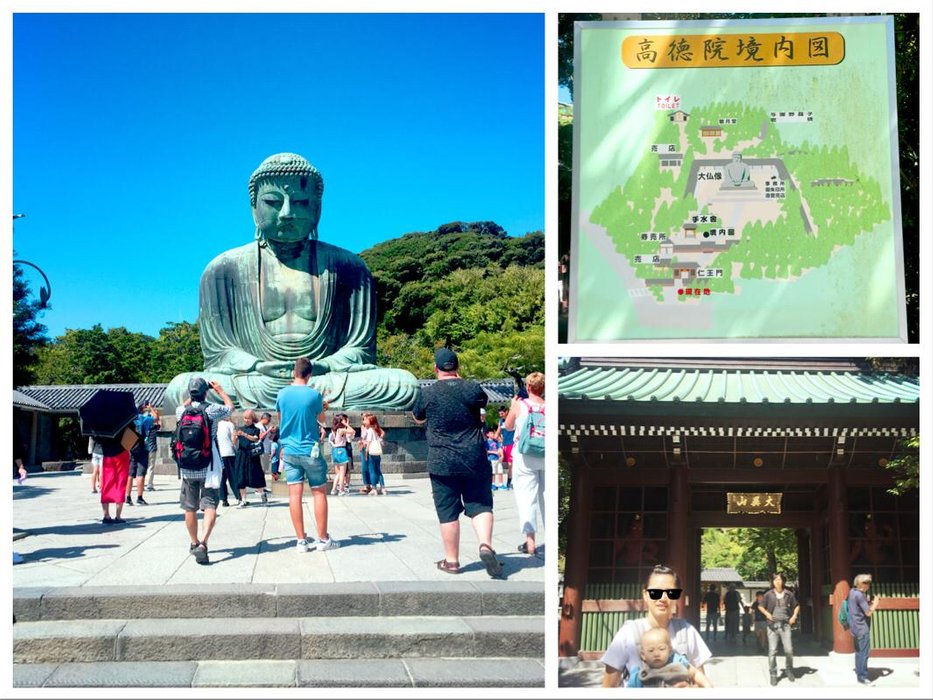 To be continue..