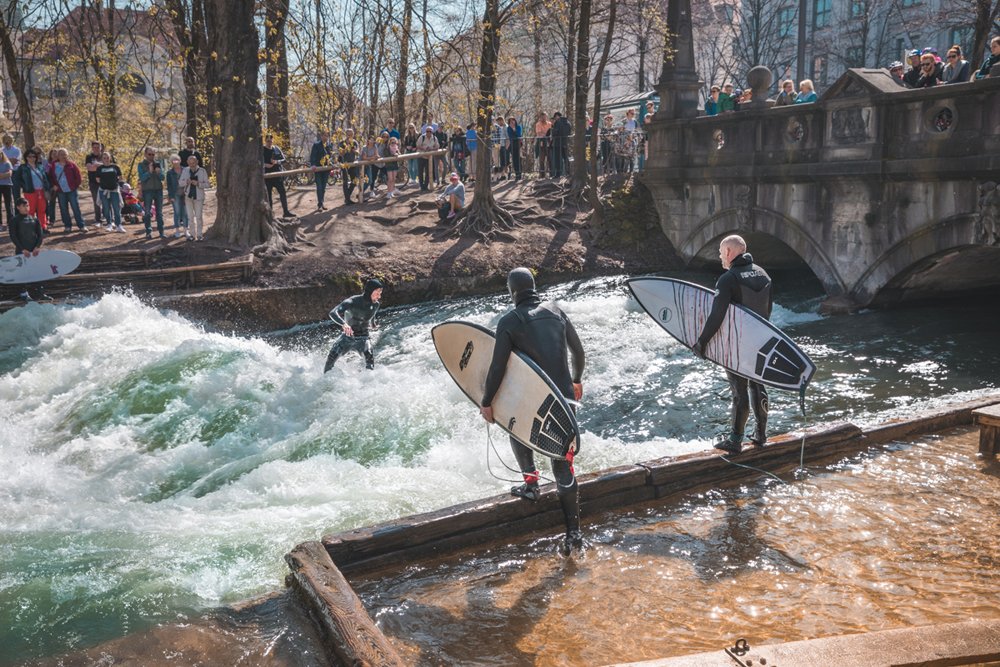 Surfing...IN THE MIDDLE OF MUNICH!
We decided to visit the great city of Munich primarily to have a go at "body-flying".
Experiencing "body flying" was absolutely of the chain and we would highly recommend it to all who would like to get the taste of what jumping out of an airplane would fell like...without actually having to jump out of one. 😉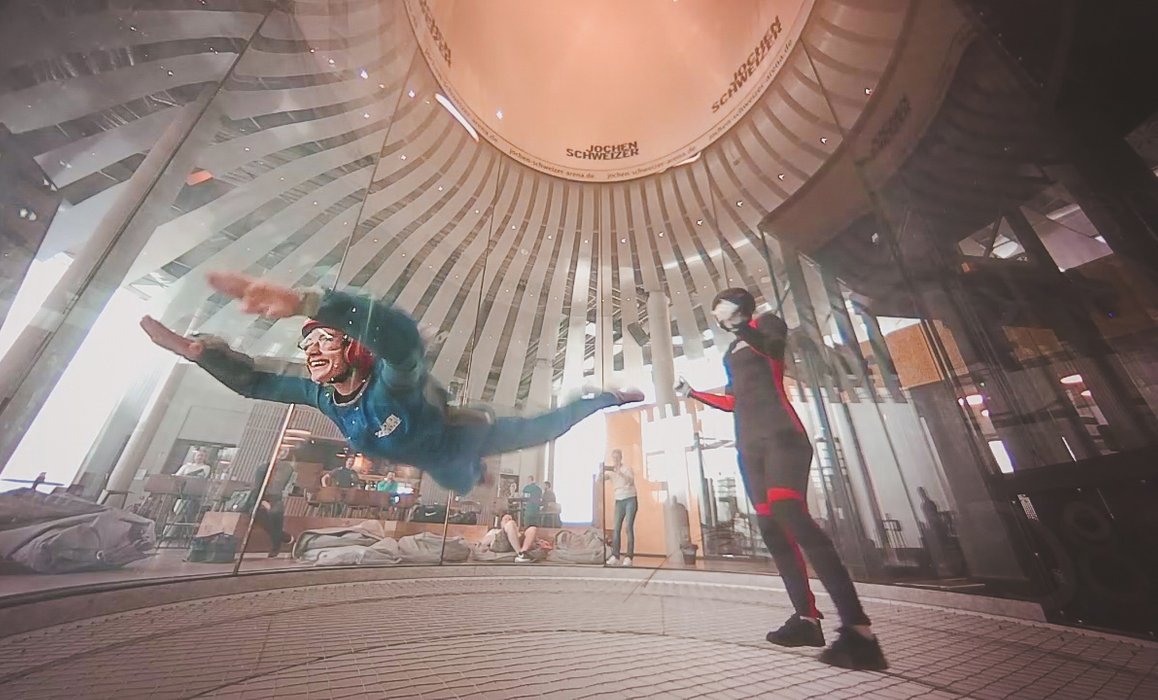 Such an insane experience !
Still being under incredibly strong impression of our first body flight, we decided to check out the downtown of Munich in search for more authentic and local experience.
This wonderful city hosts an impressive number of very old and well preserved buildings and structures, some of which even date back to the Medieval era. In addition to that, Munich has a very long and complex historical timeline and I could write a separate article (or several) regarding this matter.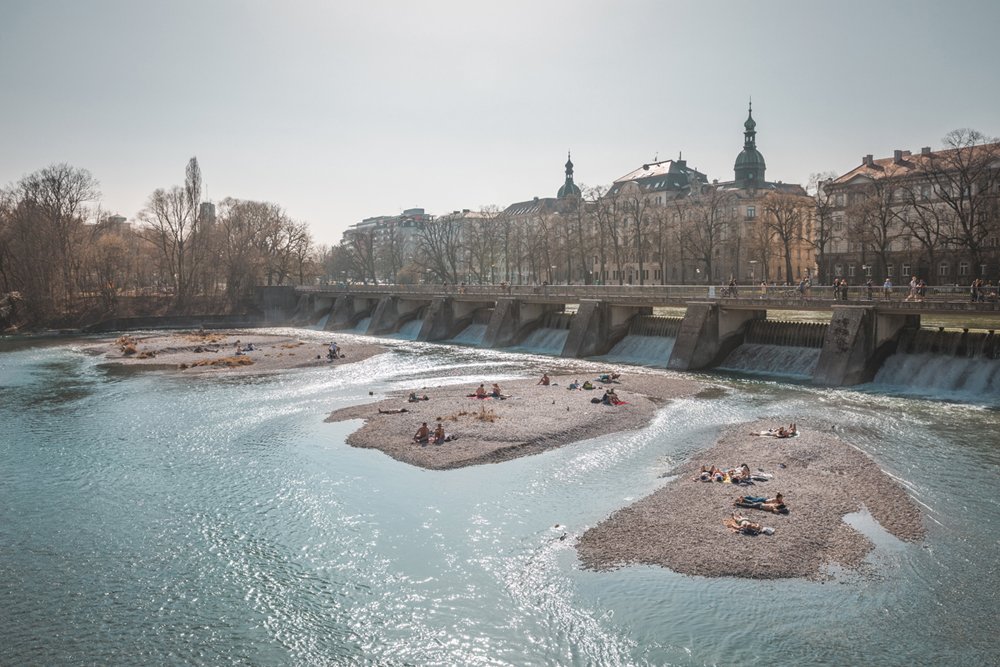 If we were to describe Munich, we would say that it's a city of truly great and intelligent urban solutions.
Being a huge history enthusiast, I must admit that going into this themes is quite tempting but this would somehow deviate from our main niche...which mostly covers the domain of adventure travel and the moments "that can put our readers into motion" 👣🌍💜
However, I must say one thing.
If you ever tried to envision a city where rich historical heritage brilliantly becomes interweaved with the intense progression of modern life and technology...a city where one may literally "smell" the culture and the feeling of proper arrangement in the air...just come to Munich. You won't regret it.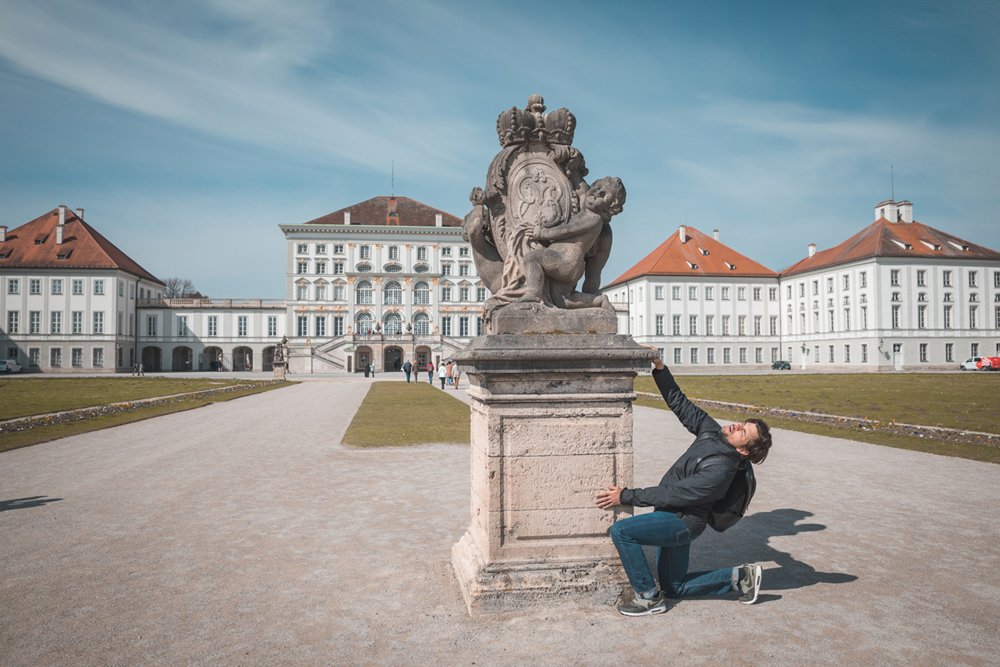 Oh, all dat sweet culture !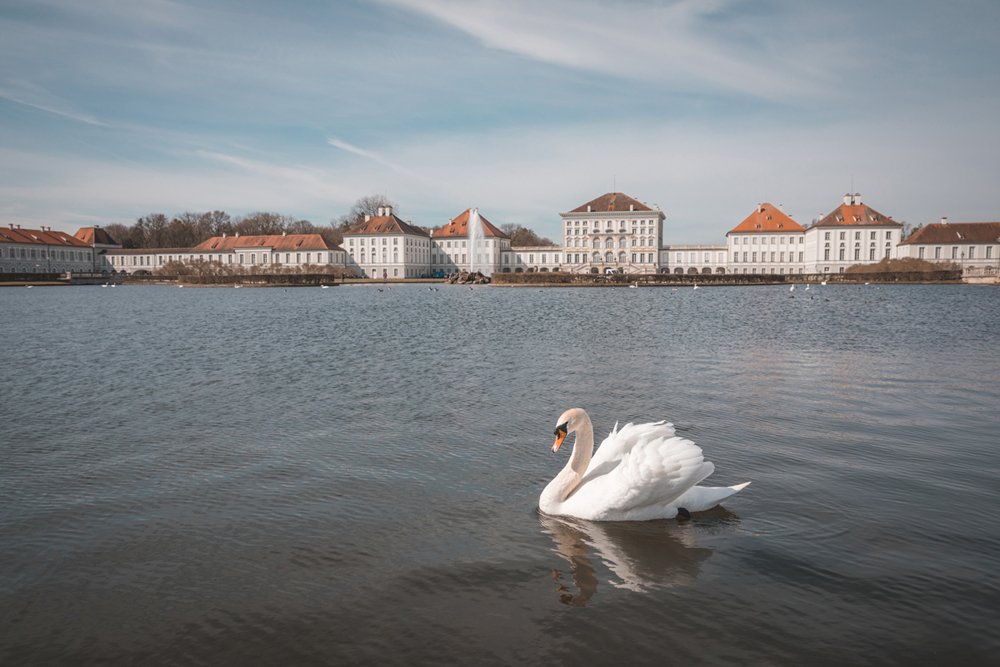 Ain't she a beauty...
We were particularly well surprised with the amount of attention and the awareness regarding the "green areas" of the town.
Many people don't know that Munich hosts one of the largest urban public parks in the world - The Englishcher Garten.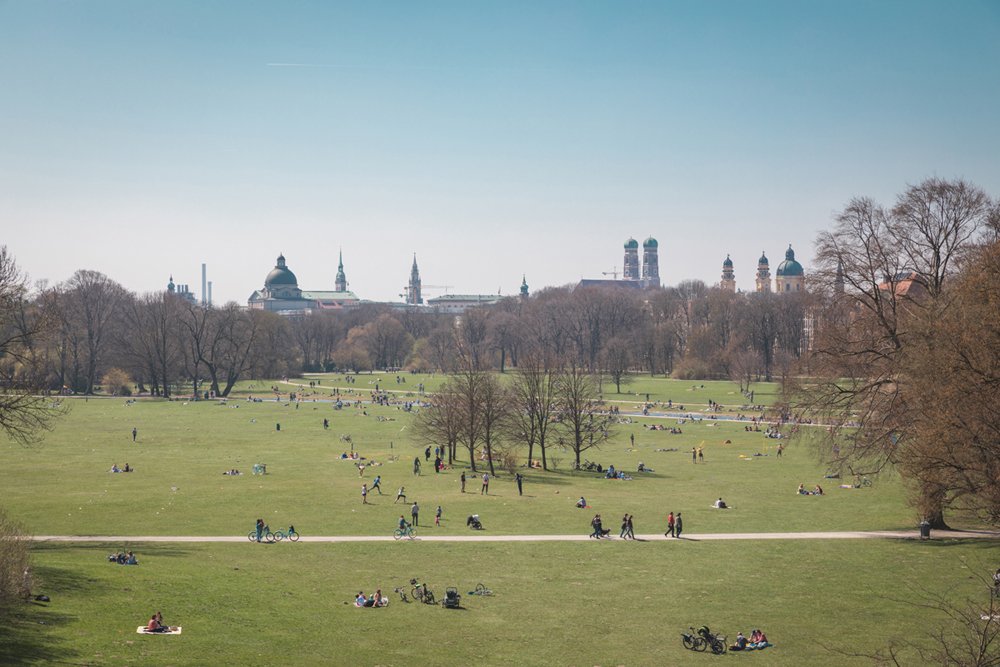 Welcome to the Englishcher Garten!
This park covers an area of 3.7 km2 and rather seems like a separate entity even though being located in the middle of Munich.
We have always adored any urban environment that had managed to sustain and to adapt to it's natural surrounding in a creative and caring way...and the Englishcher Garten is a perfect example of this adaptation.
In spite its size, this park is so well positioned and accessible, that reaching it takes just a several min. walk from Munichs downtown.
The park includes several lakes, rivers, hills and even some small waterfalls.
The more we explored it the more it became clear that this park got an improper, or should we say, an incomplete name. It should have been named "The Englischer Garten - A Picnic Paradise"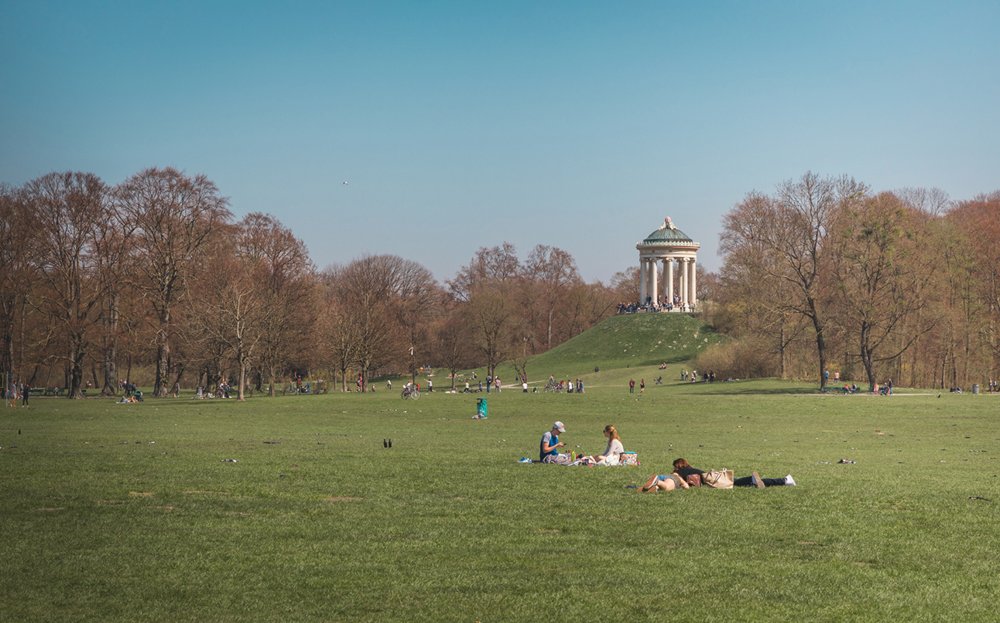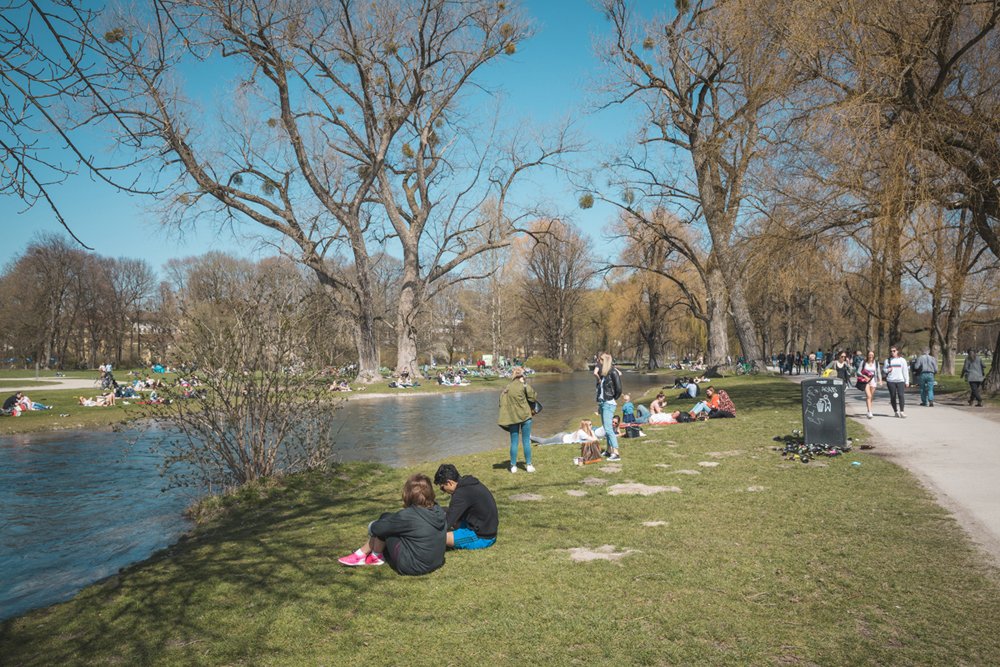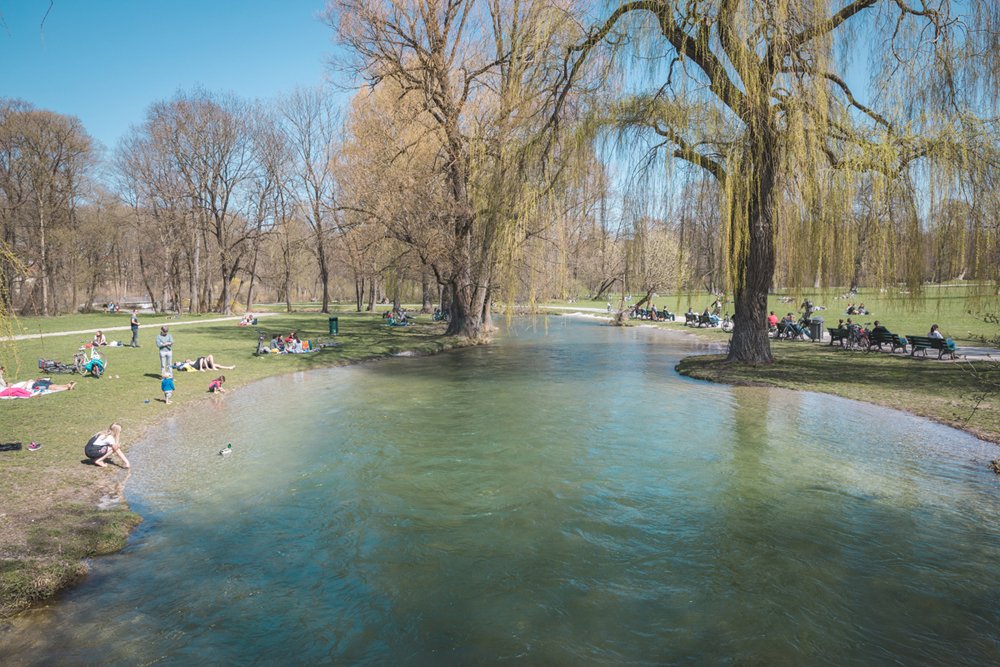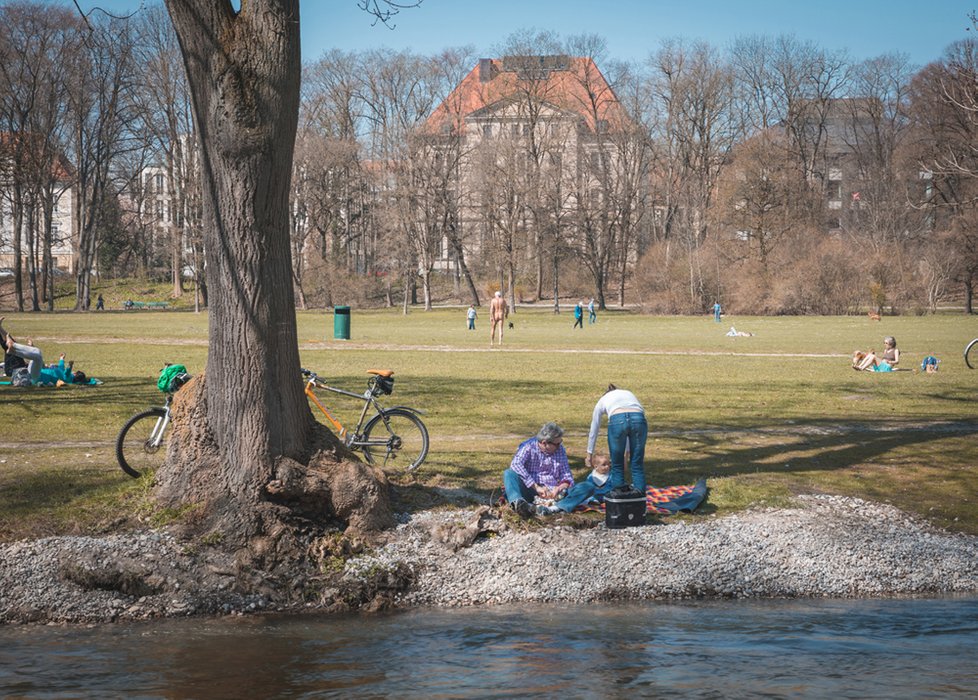 Oh yeah, the park also includes a part for nudists...so if you wondered if that's a naked grandpa - yes, it is.
At one point we even felt envious of the local people. A park such as The Englischer Garten is definitely one of the main reasons why we would move to Munich :)
As we went deeper into the park we came across several parts which were so beautiful and "wild" that it felt as we went on a hike far away from any urban environment.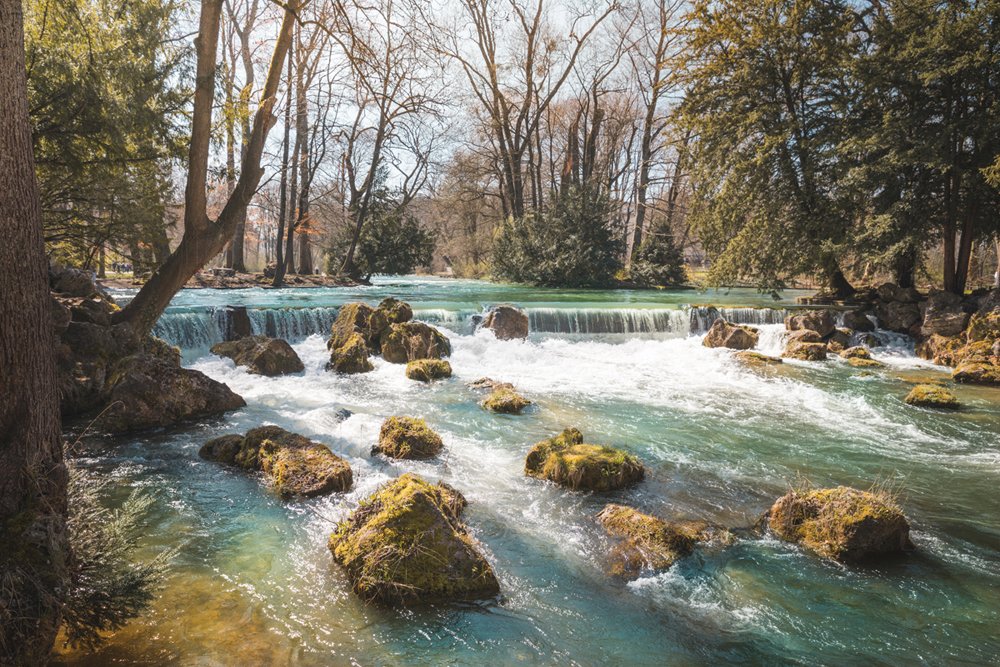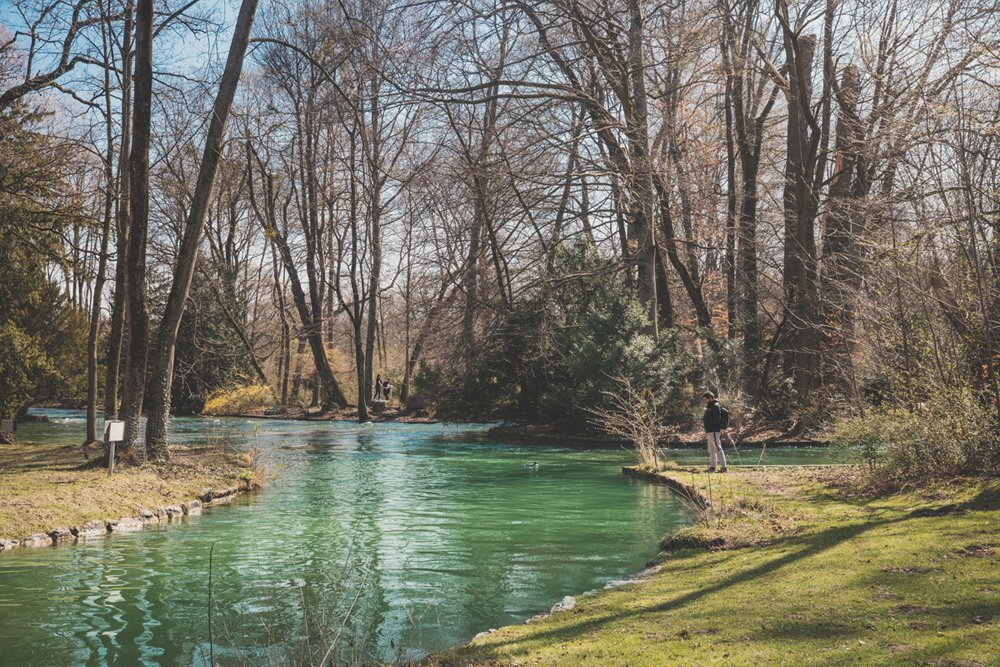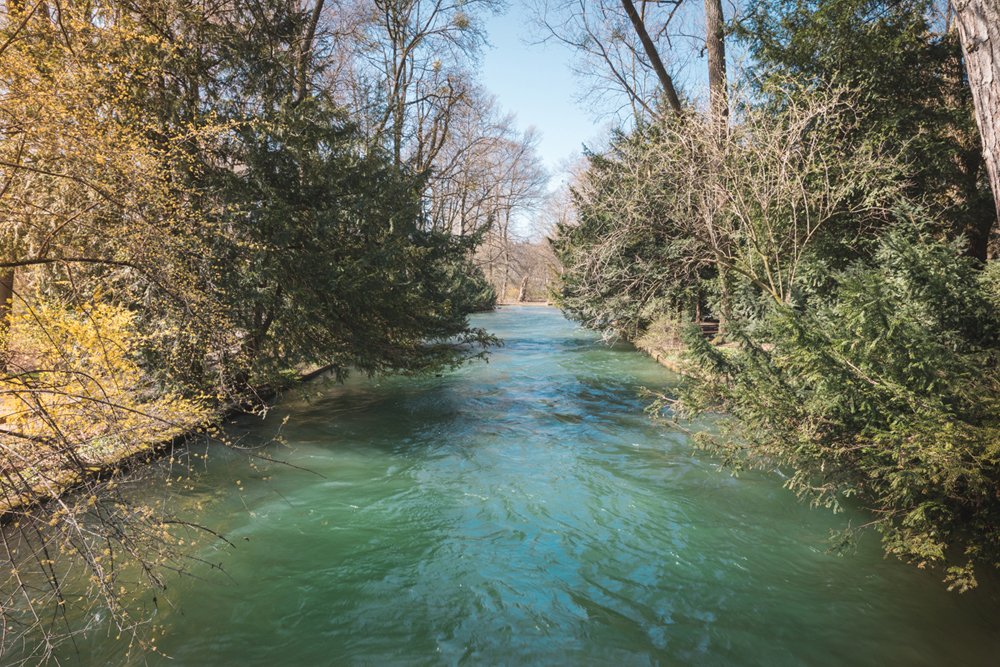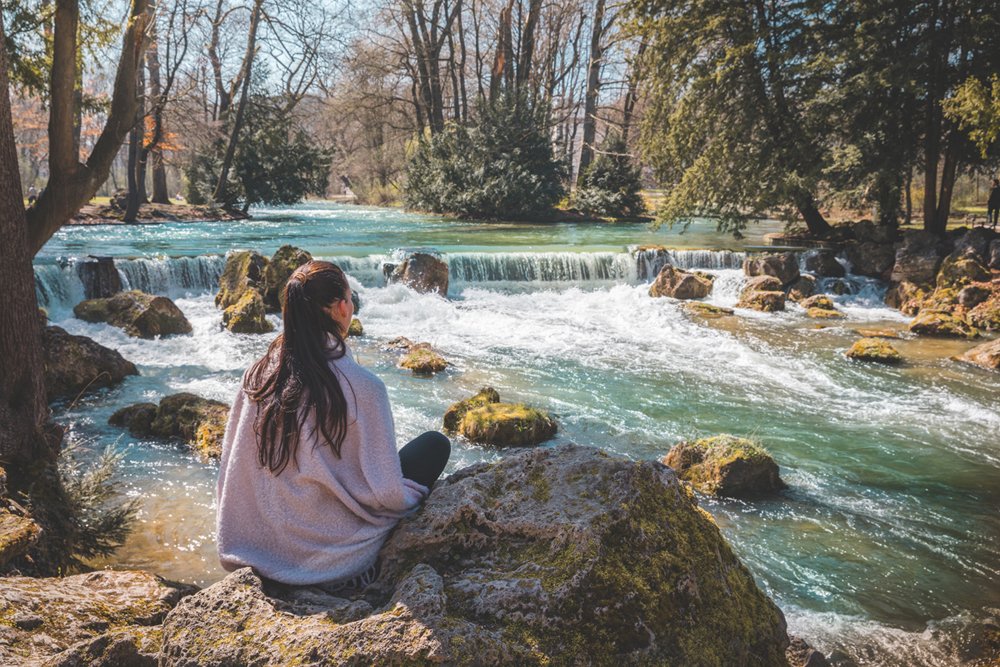 The park also host several interesting architectural structures such as monopteros and a "Chinese tower".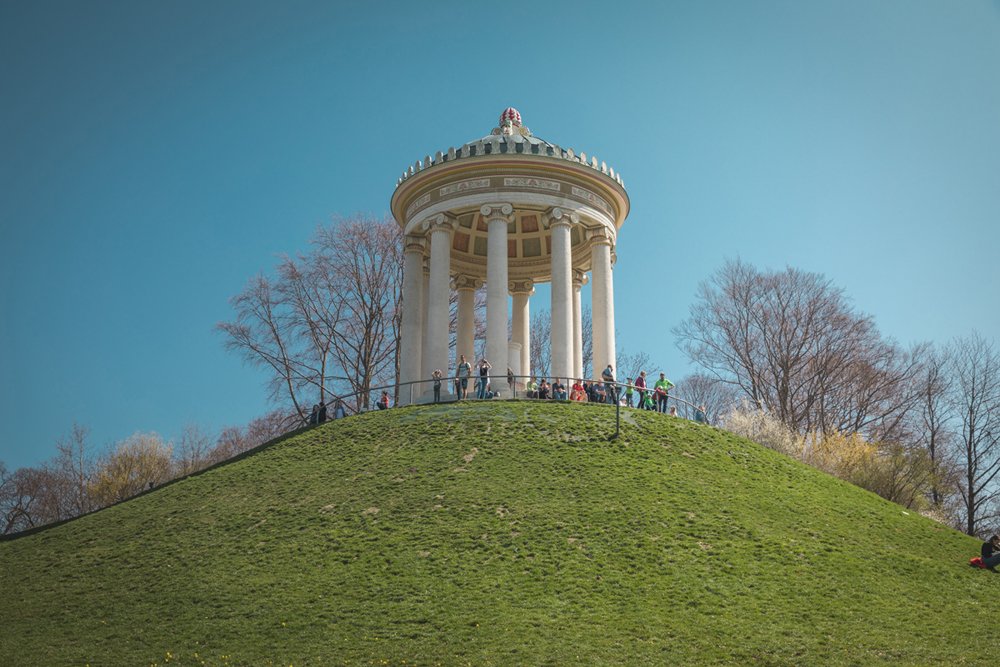 Looks great from the outside...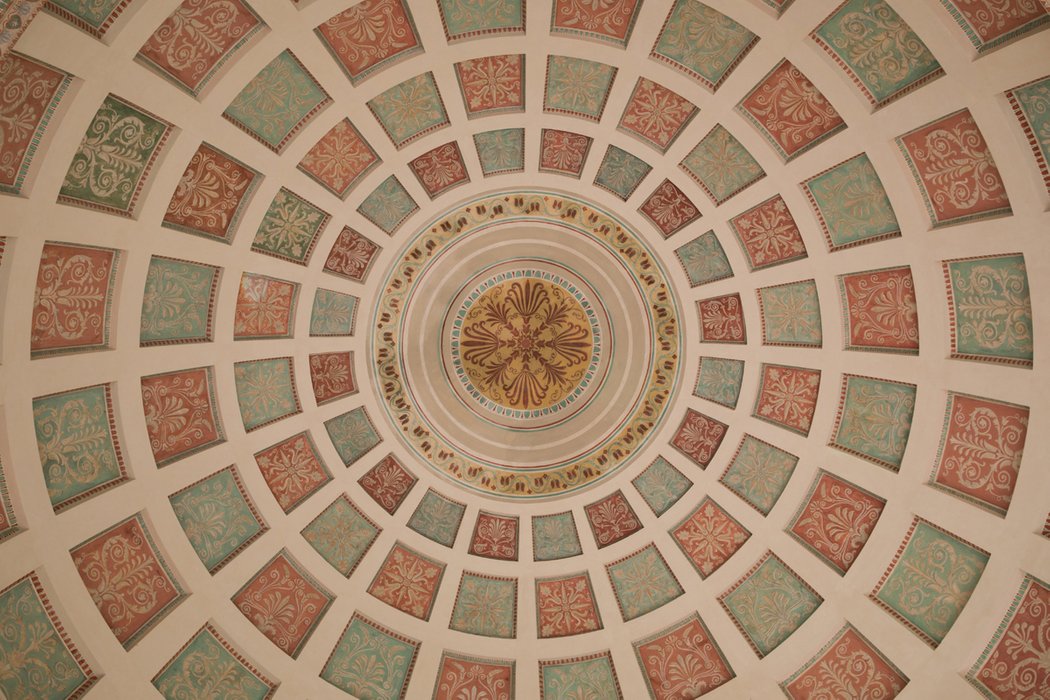 ...as well as from the inside.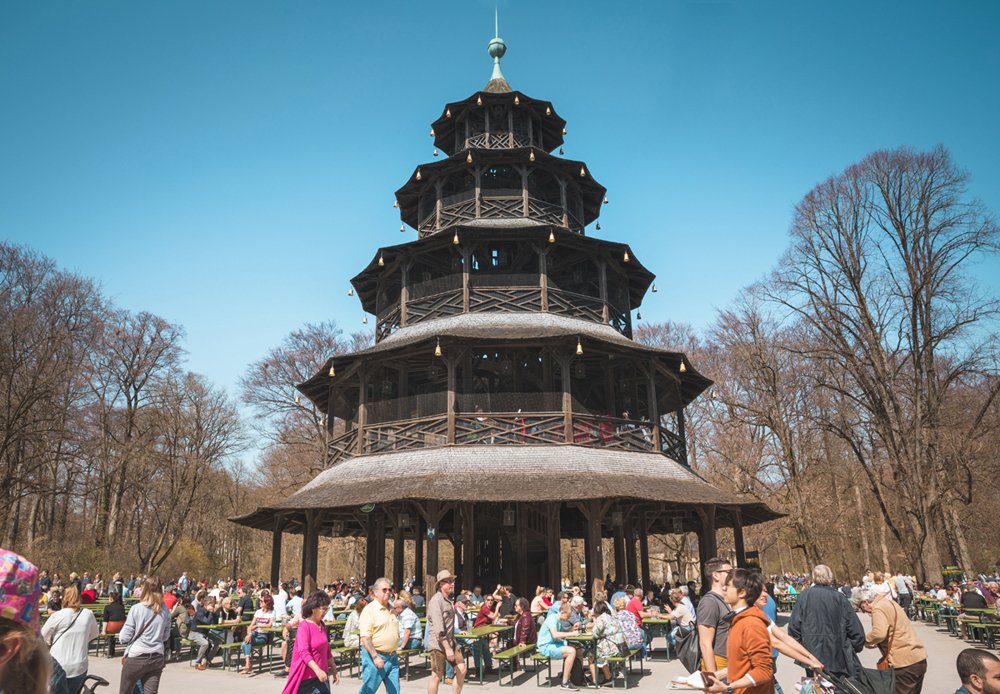 The Chinese Tower of the Englischer Garten
The Chinese Tower actually represent a center point of a square which is the second largest beer garden in Munich with a capacity of 7000 seats !
It's a great place to crash and enjoy some wonderful German beer after a long day of running around the park and the city.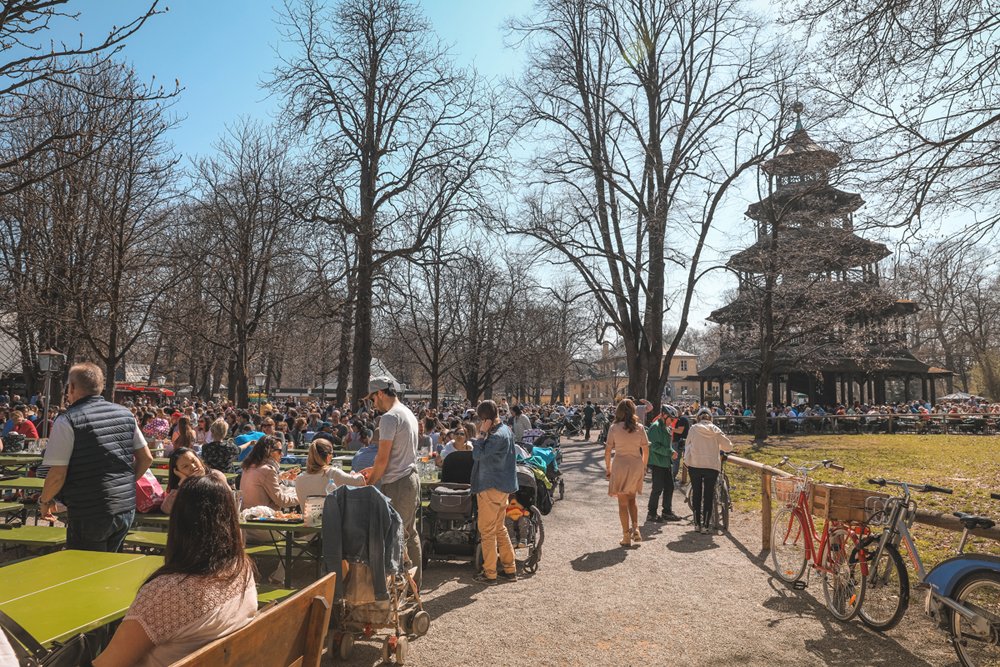 One does not simply drink only one German beer...
However, we have unexpectedly found out that this park may represent a paradise not only for picnic enthusiasts...but for surfers as well!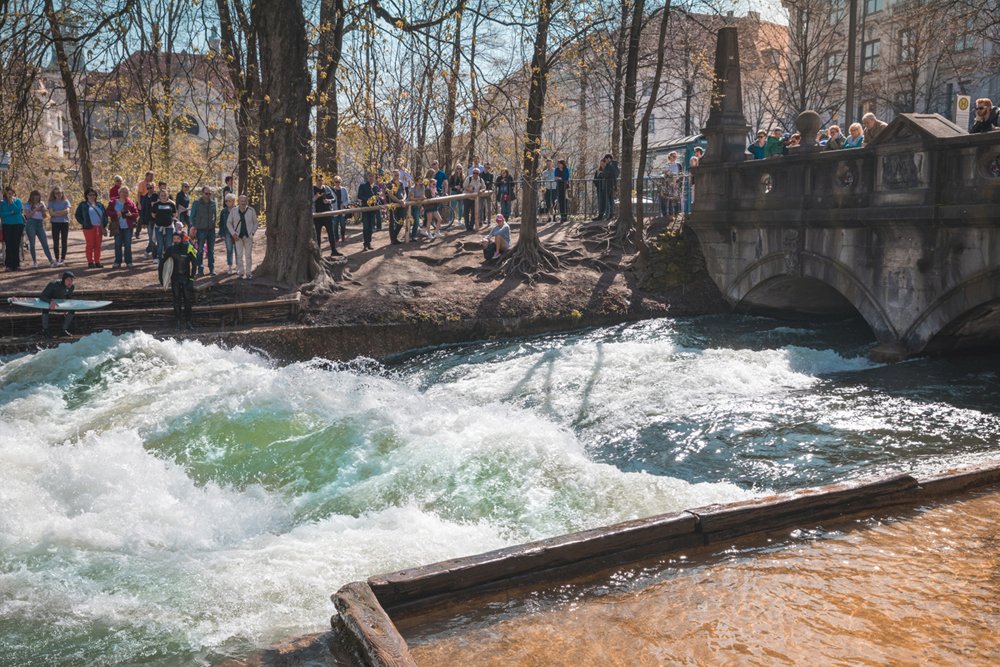 And this part of Eisbach river is the place to do it.
Just when we thought that a park couldn't get any better we notice a guy (in a wetsuit) carrying a surf board...so basically we were like "Did we miss something ?"
A few minutes further from the spot where we noticed the mysterious urban surfer we have quickly spotted a dozen more and the sight which made our falling in love with Munich complete.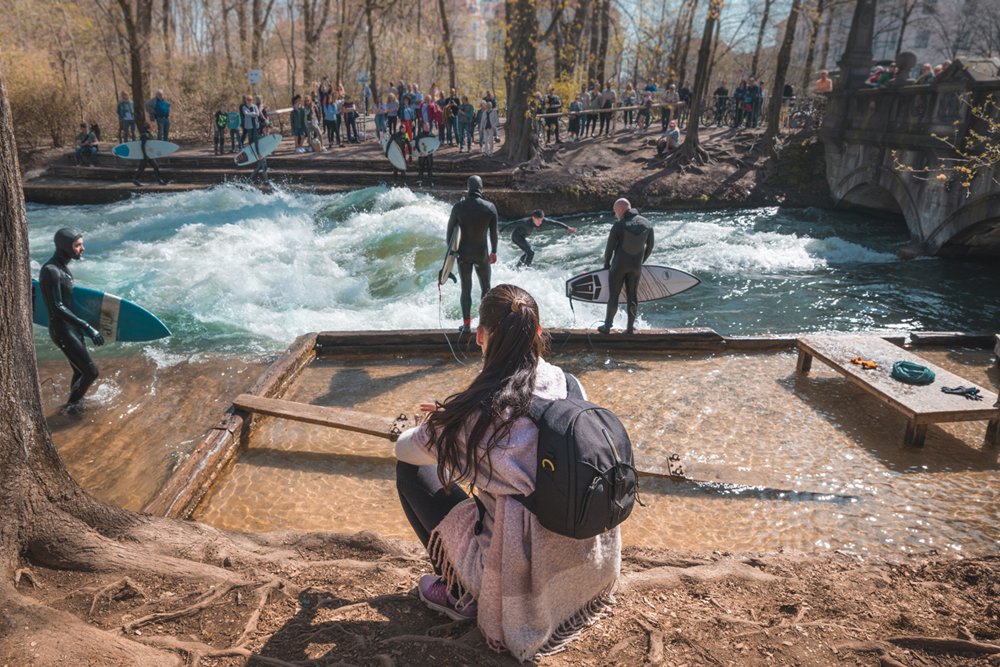 Imagine yourself exploring the nearby museums, drinking all that good German beer, tasting the wonderful Bavarian specialties...and than suddenly you see a guy carrying a surfboard which makes you remember your surfing experience in Bali and makes you think "Wait a minute, are you trying to tell me...THAT I COULD GO SURFING IN THE MIDDLE OF MUNICH ?!"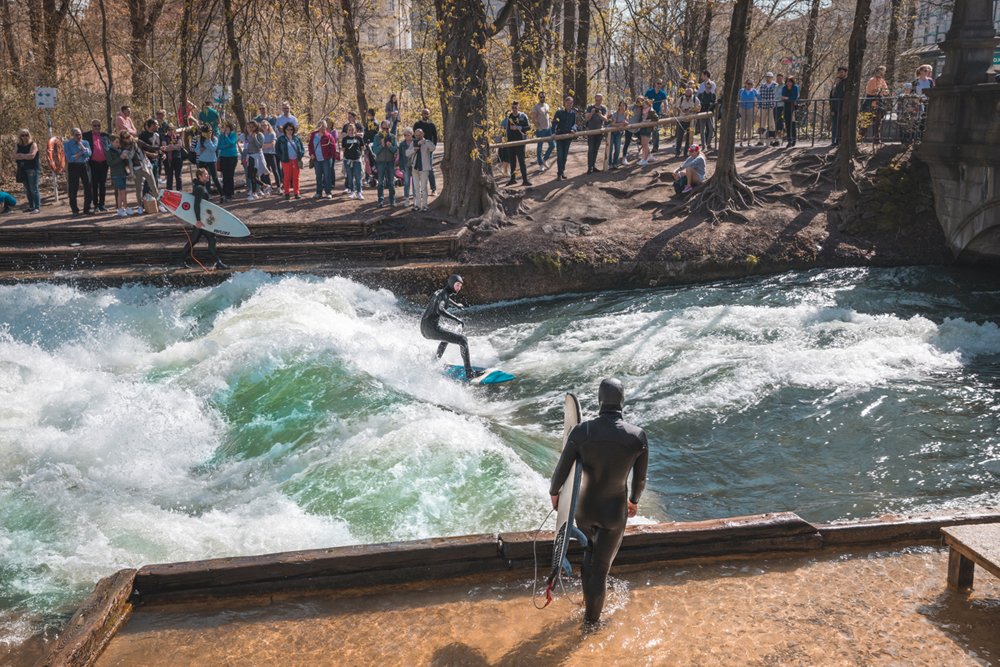 YES, YOU CAN !
The surfers were lining up as each one was elegantly starting to ride the wave of a small artificial river called "Eisbach".
The standing wave, which was created by the change from laminar to turbulent flow, is about 1m high and 10m wide.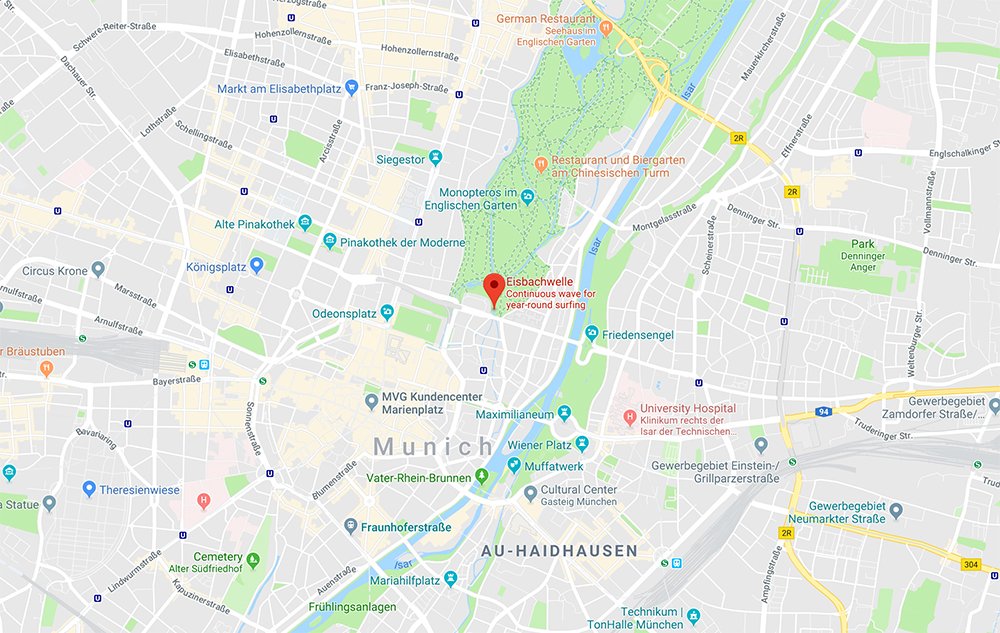 We found out that the water is very cold and that the temperature, even during the hot summer days, doesn't reach more than 17°C (62°F), hence the necessity for wetsuits.
Looking at surfers as they were skillful handling the wave we were simply amazed by the possibility that a certain activity, in this case surfing, can occur in such unexpected conditions.
The nearest beach is located hundreds of miles away, the surfing spot is located practically in the middle of Munich (just a few min walk from the main museums) and the wave is more that challenging, even for more experienced surfers.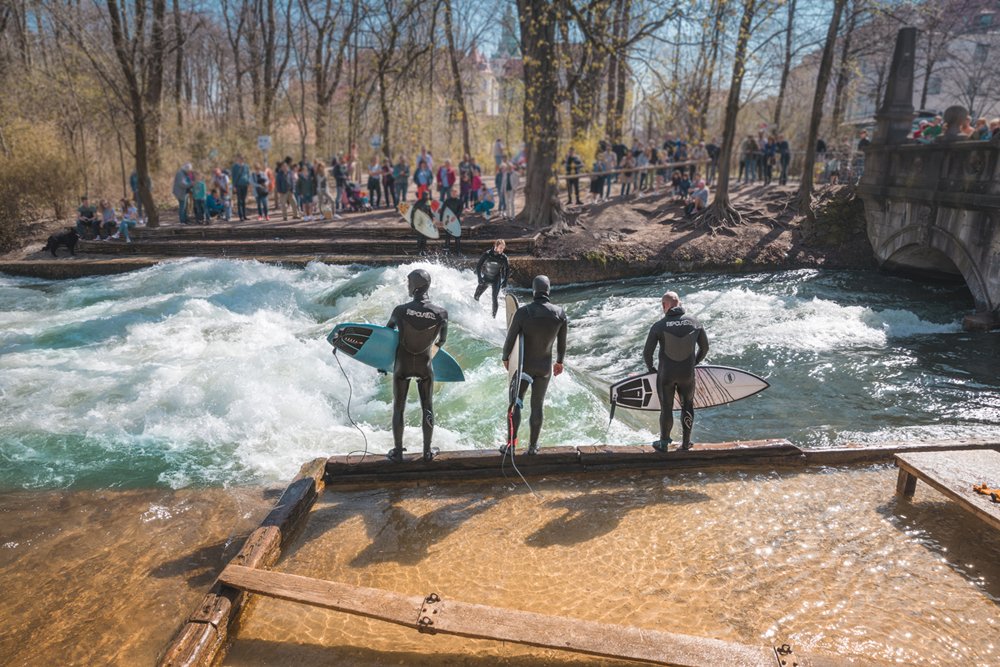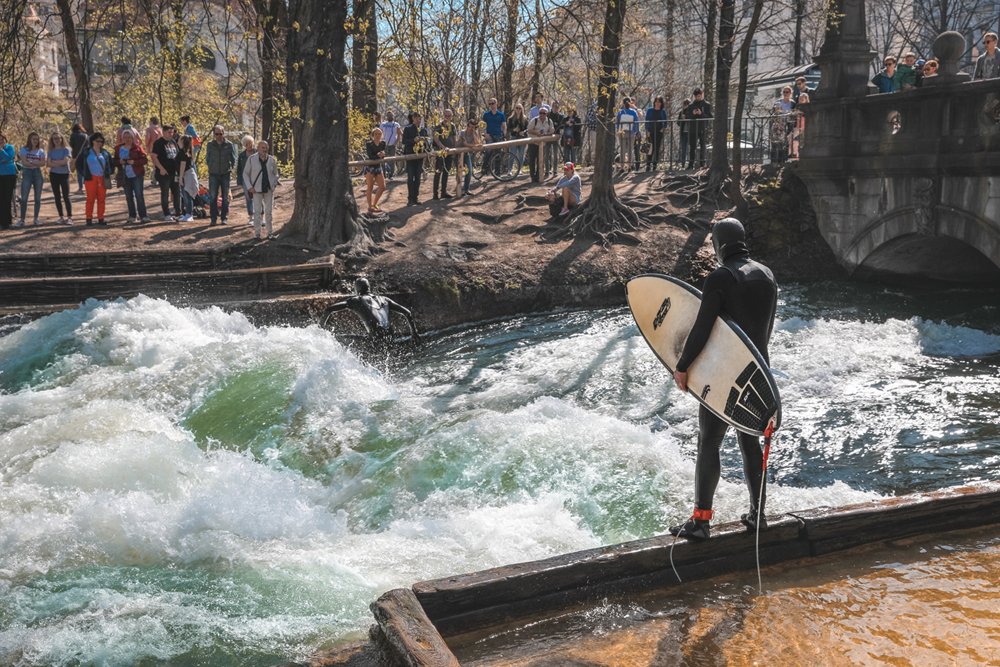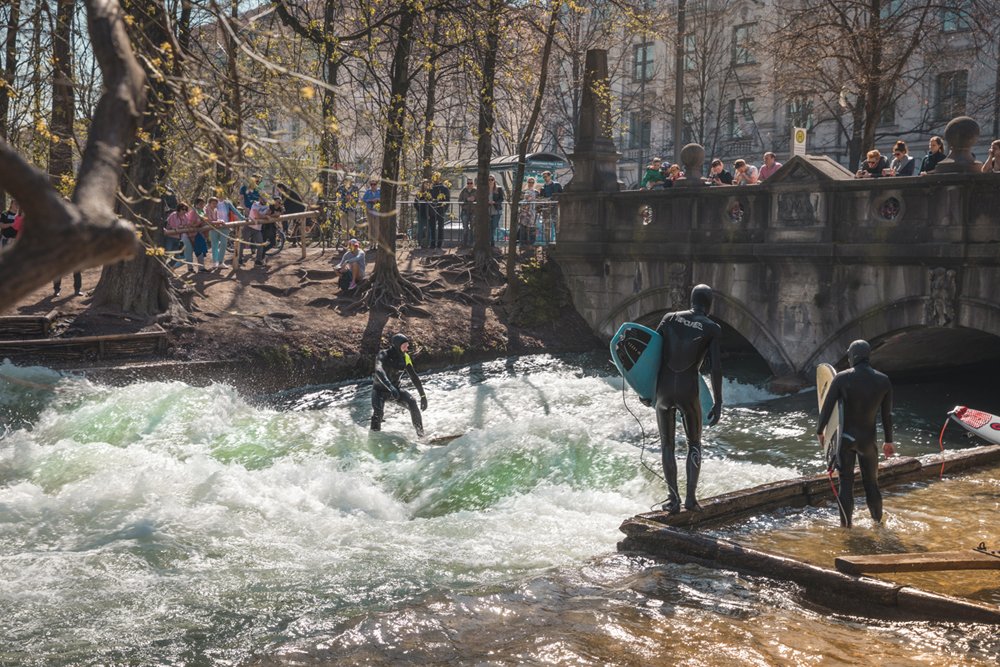 It should be noted that surfing at Eisbach river is definitely not intended for beginners.
The current is quite intense and there are also several large rocks that occasionally pop out as the current changes. There are many warnings signs scattered around and all the surfers come here at there own risk.
However, we found out that there's a place for beginner surfers also located in Floßlände in Thalkirchen. It is recommended to test your skills there before you decide to ride the Eisbach river.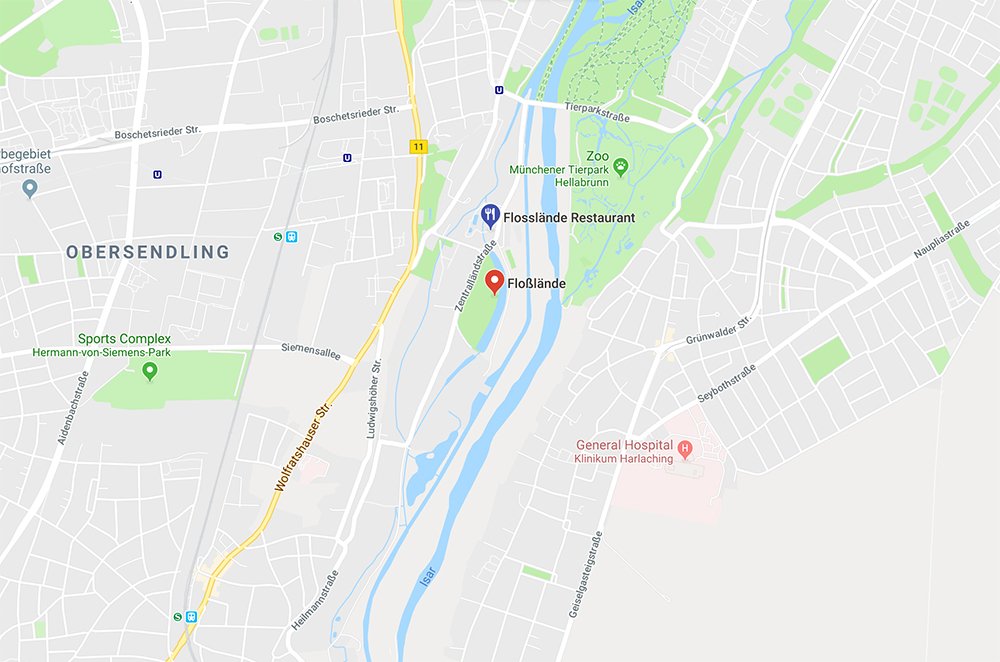 Check this place out before you dare to ride the Eisbach.
😉
Alas, if you aren't that much into extreme sports, just grab some popcorn and chill at the Eisbach river bridge as you witness a performance executed in conditions almost unlike anywhere else in the world.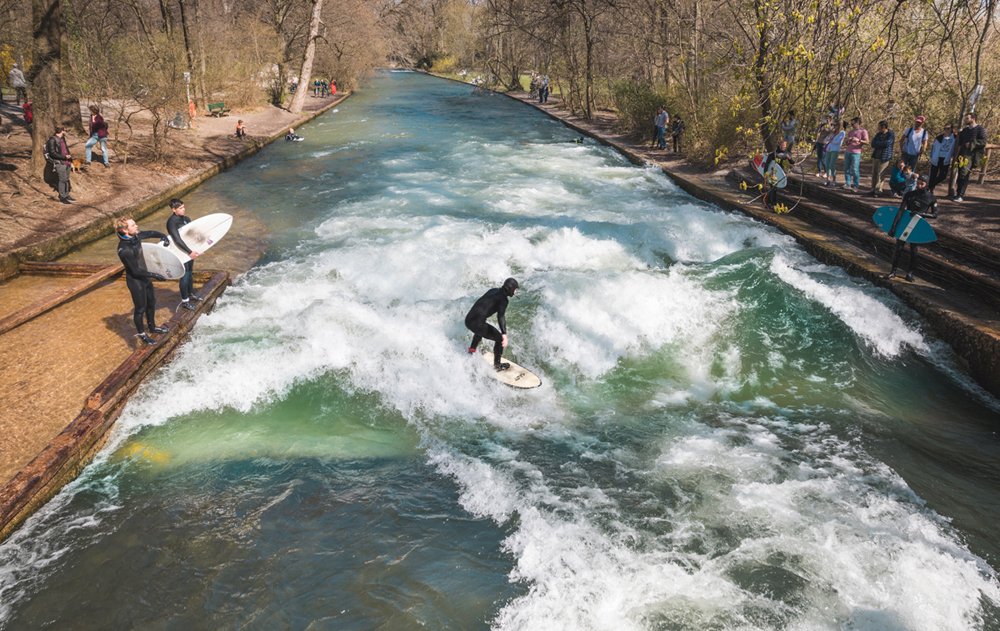 You definitely don't see this everyday...
We were so pleased with our time in Munich that we wish we had just a bit more time to explore and even try some of the amazing stuff we came across, such as surfing at Englischer Garten.
Discovering and sharing moments such as this is one of the main reasons why we started our blog. What makes a certain place truly authentic aren't it's shopping malls and modern buildings. What makes it special are the people who live there and the nature in which they have been developing and adapting their lives as they came up with interesting and creative solutions...and Munich is wonderful example. We feel that this city is a chest full of many secrets yet to be discovered and we are sure to be back one day...and when that day comes, we will definitely be bringing our surfboards. 🏄🇩🇪💜
So guys, what interesting activities have you recently came across ??
See you out there !

All presented content (photography, text, etc.) is my and Damijans original work.
I hope that you've enjoyed reading this article as much as I have making it.
I really try my best to provide my readers with high quality travel content.
I would more than appreciate all your comments, resteems and upvotes.
Follow me for more great adventures from around the world !
Love,
Damijan
KEEP EXPLORING HERE