Hey guys, it's been a while :)
We've been on the road A LOT for the past few moths and we have been preparing some new material which we would like to share with you.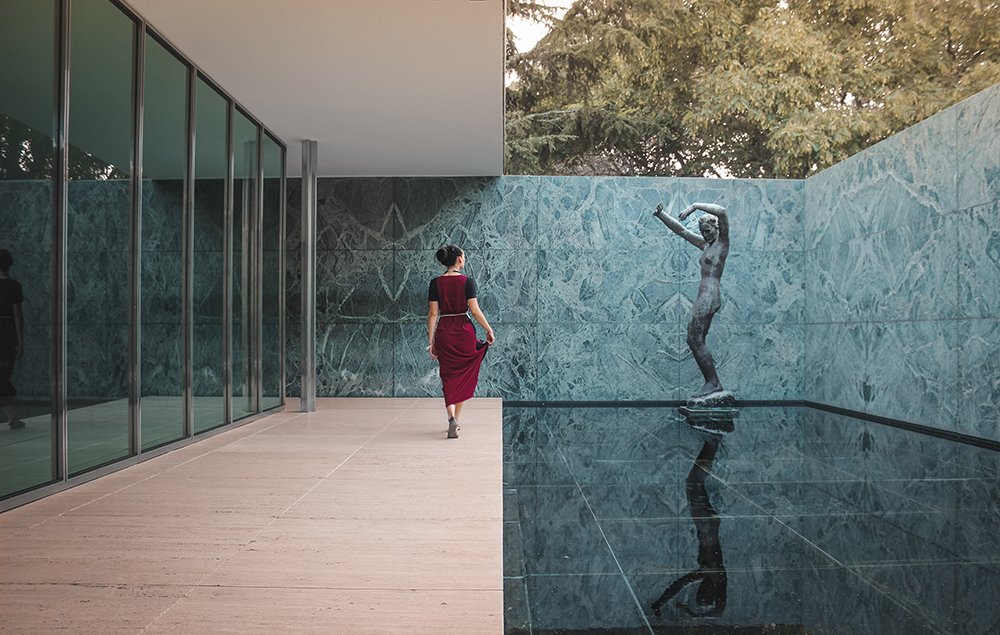 Barcelona ? Why not!
This article will somehow deviate from our main niche, but I decided to share it anyway as we did find Barcelona to be one of the cities that we instantly fell in love with.
Though there are many reasons why Barcelona has left such a strong impression, I'll be sharing the first one in this article.
THE ARCHITECTURE
Sagrada Familia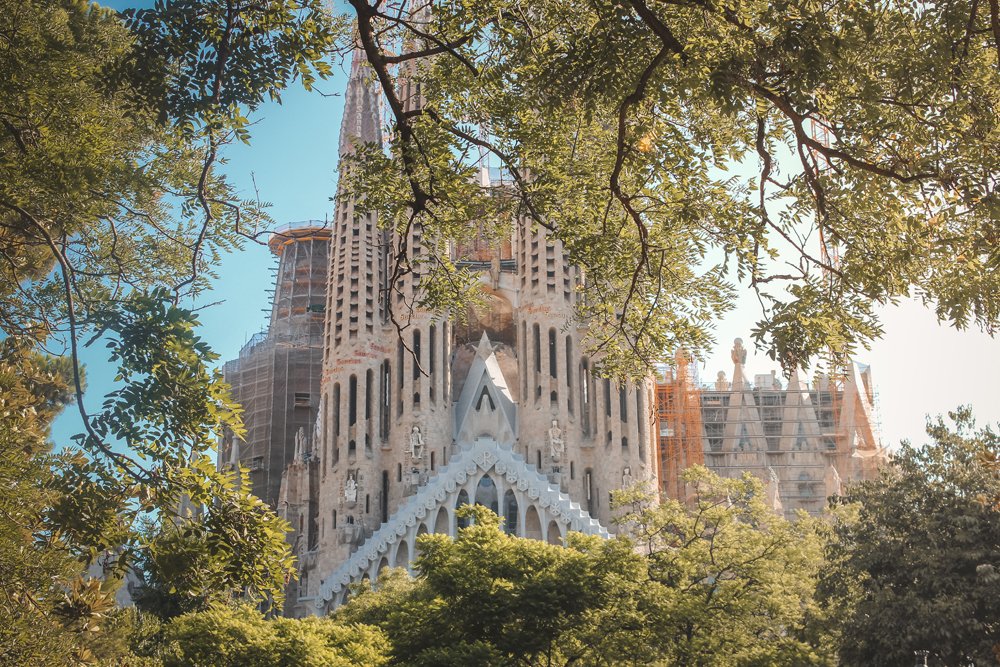 If Jesus Christ really told his followers that they should avoid building any monuments and temples in his name, as he is constantly around us, than this structure is a living prof that we gave it our best to do the exact opposite.
However, if we chose to ignore these words of Christ and the fact that the funds invested could have been better spent...and take a look at this building as a reflection of human virtue, skill and creativity we will stand before a creation so impressive and monumental that it annually attracts millions of souls from all over the world.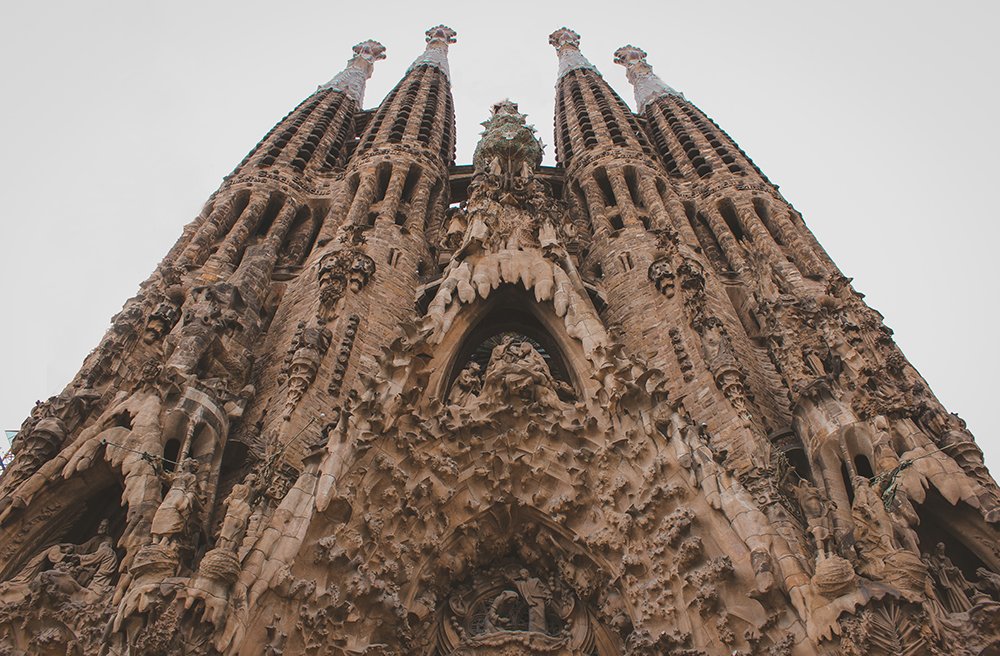 It's safe to say that Sagrada Familia is the most impressive and breathtaking manmade religious structure that we have ever had an opportunity to discover, by far.
The man behind this unusual and unordinary (quite different from the usual catholic architectural style) design was Antoni Gaudí.
Antoni Gaudi was an impressive creator. Throughout his talent and devotion he transcended his contemporary stile of architecture and art. Immensely inspired by forms found in nature, he successfully integrated some of the most beautiful natural forms into his, literally, breathtaking structures.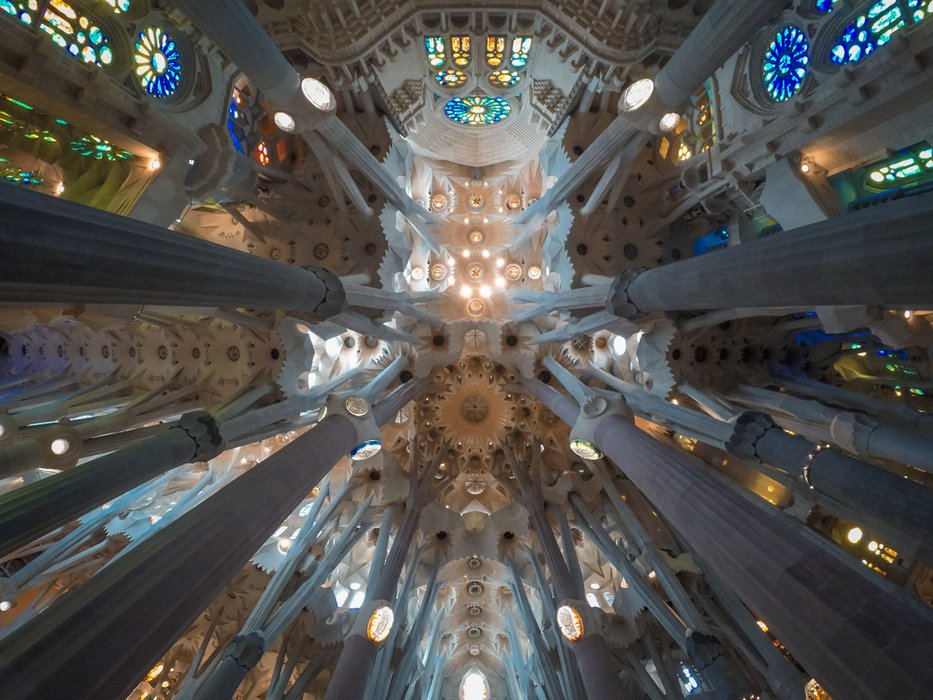 As you take a stroll through some of Gaudí's timeless halls, you can't shake this feeling that this man was a time traveler. The somewhat traditional touch gets transformed by quite unexpected details that leave you wandering if you are traveling into the past or into the future... Sometimes it's really hard to tell.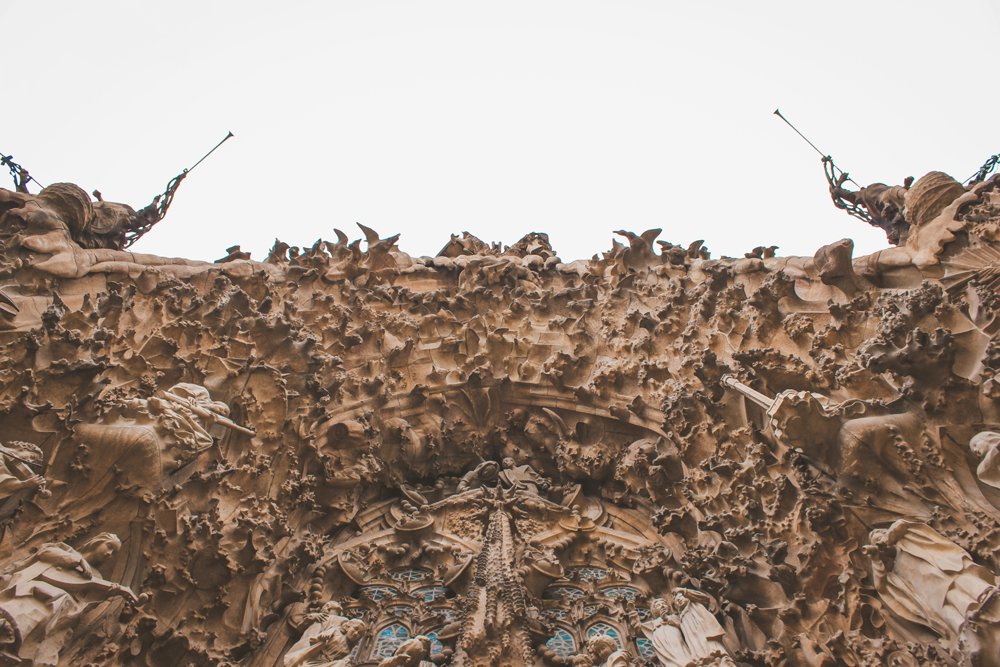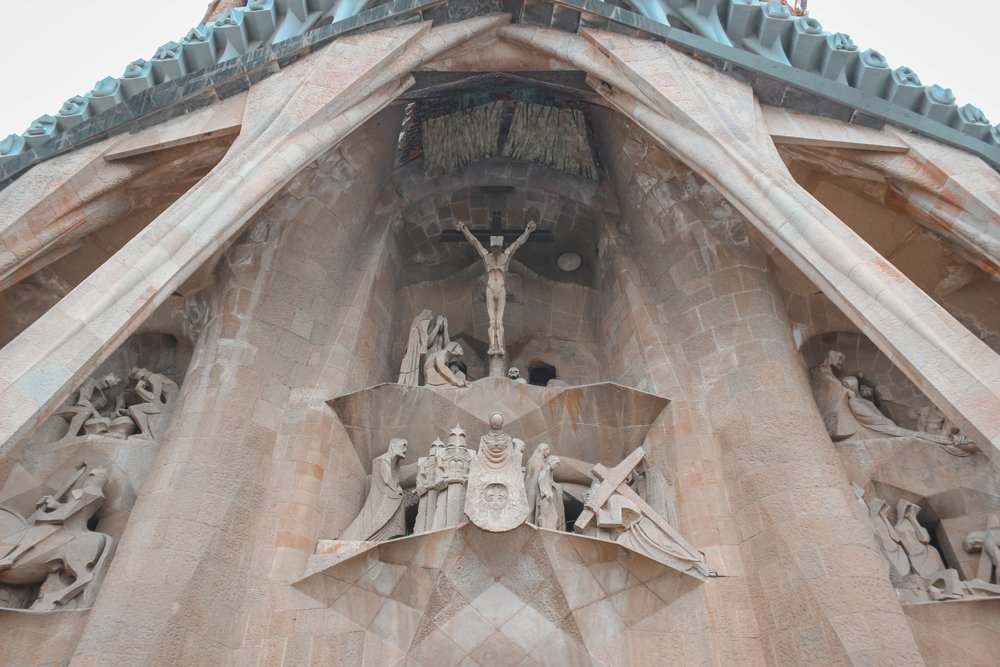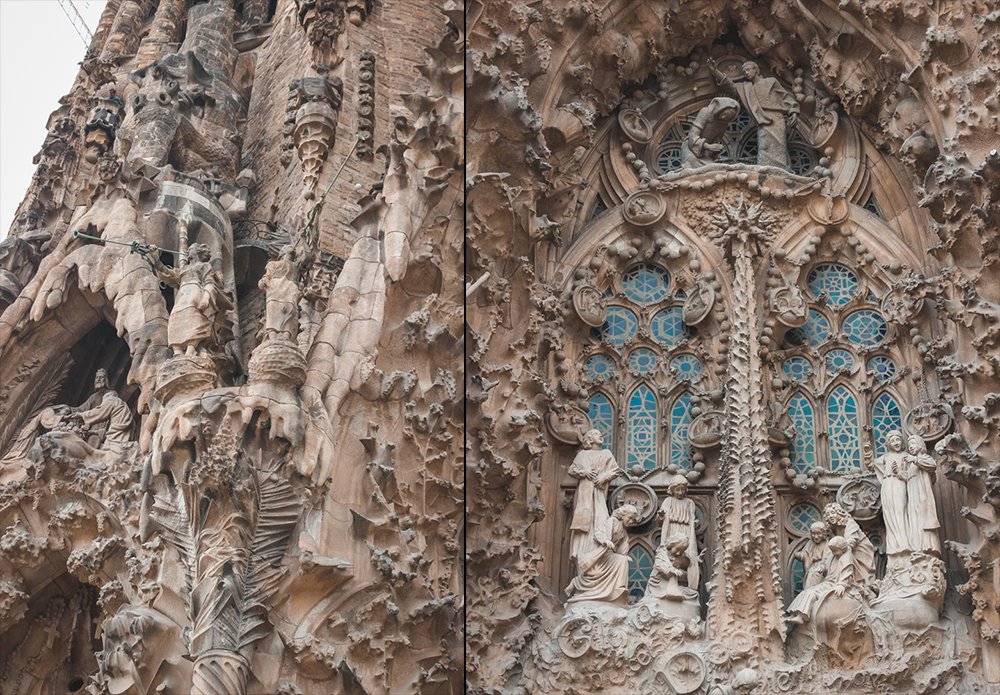 During the 1883. he succeed the "Sagrada Familia" project from his colleague, Francisco del Villar, and have continued to develop it until the end of his life (1926.) Even though Gaudi visualized the entire project and begun the initial construction he isn't the one responsible for the final look of the cathedral.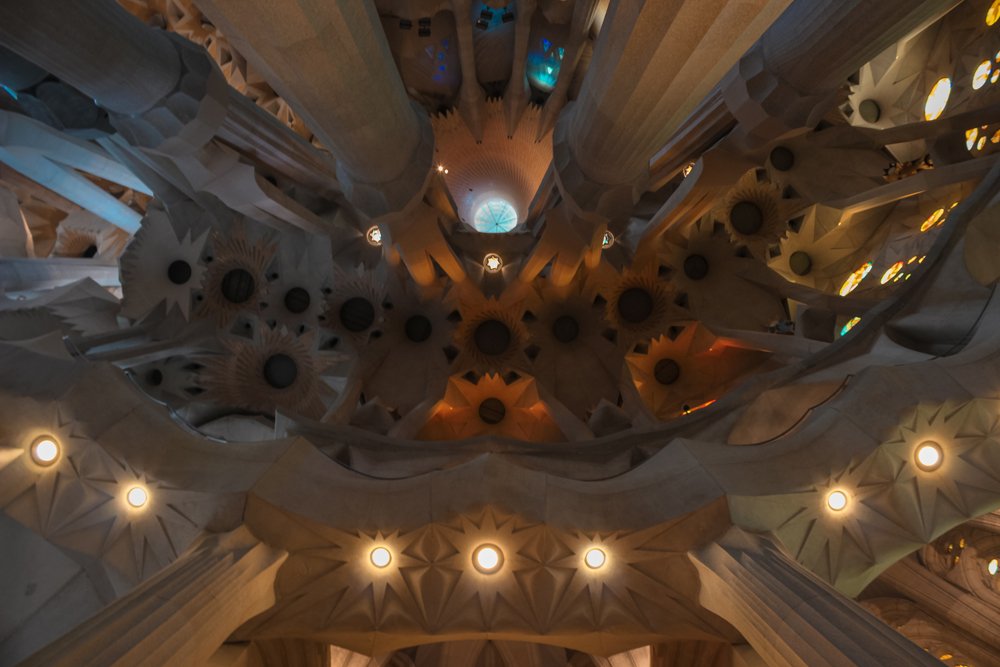 A vision shrouded in mystery.
Apparently, most of his sketches and models regarding this project were destroyed during the Spanish civil war. So his colleagues, that have inherited the project, were left with very limited sources from which they were to figure out in which way Gaudi had planed to continue and finish the entire project.
Would every single detail that we see today look exactly as Gaudi have envisioned it...we will never know.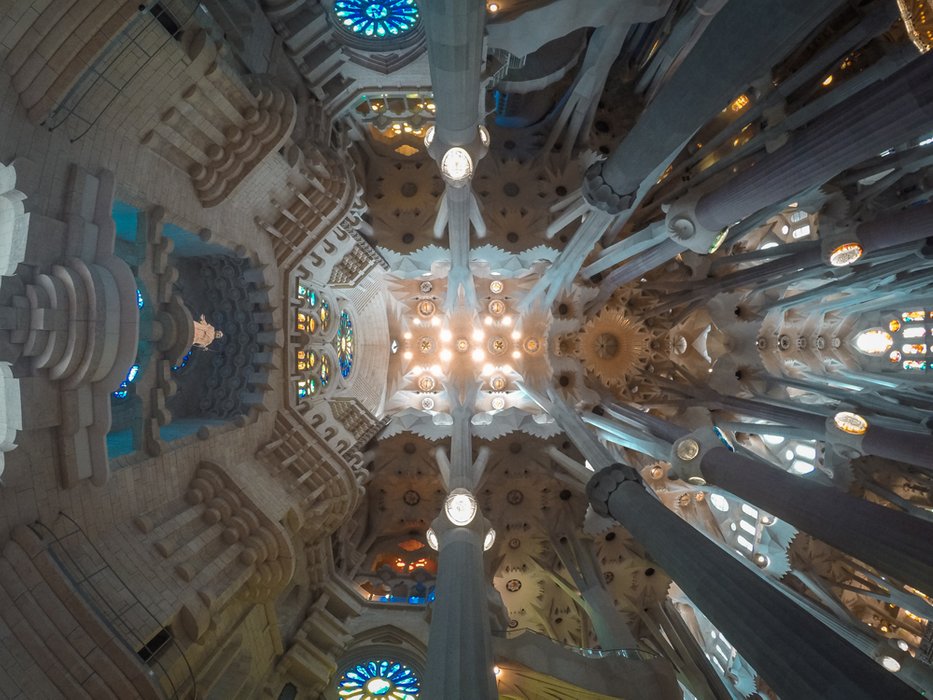 And probably no one ever will...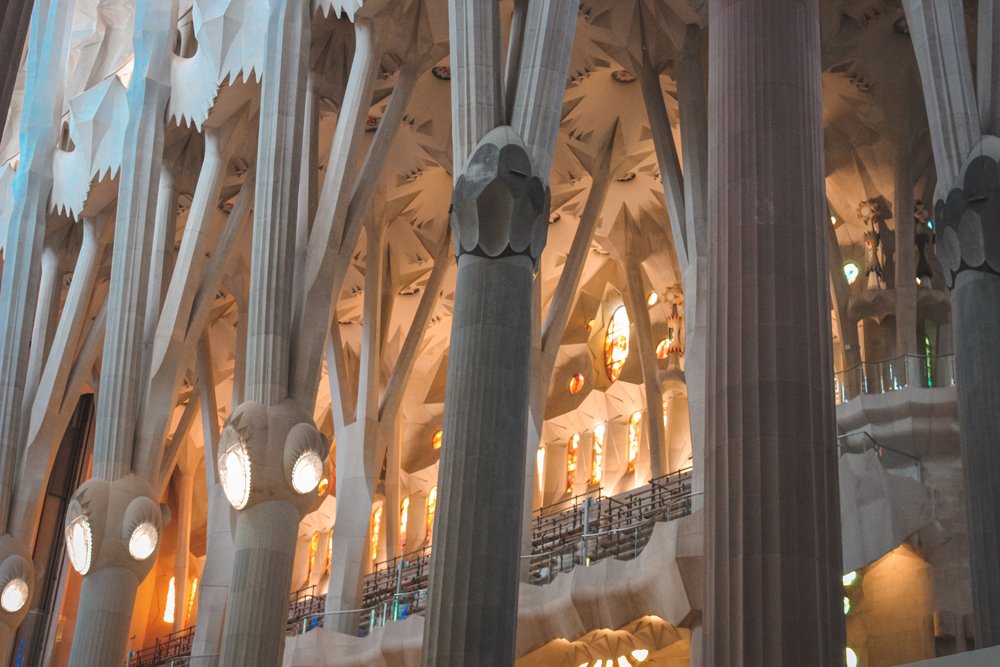 However, what we most certainly do know is that the lights passing through the thousands of mirror mosaics leaves any living being speechless.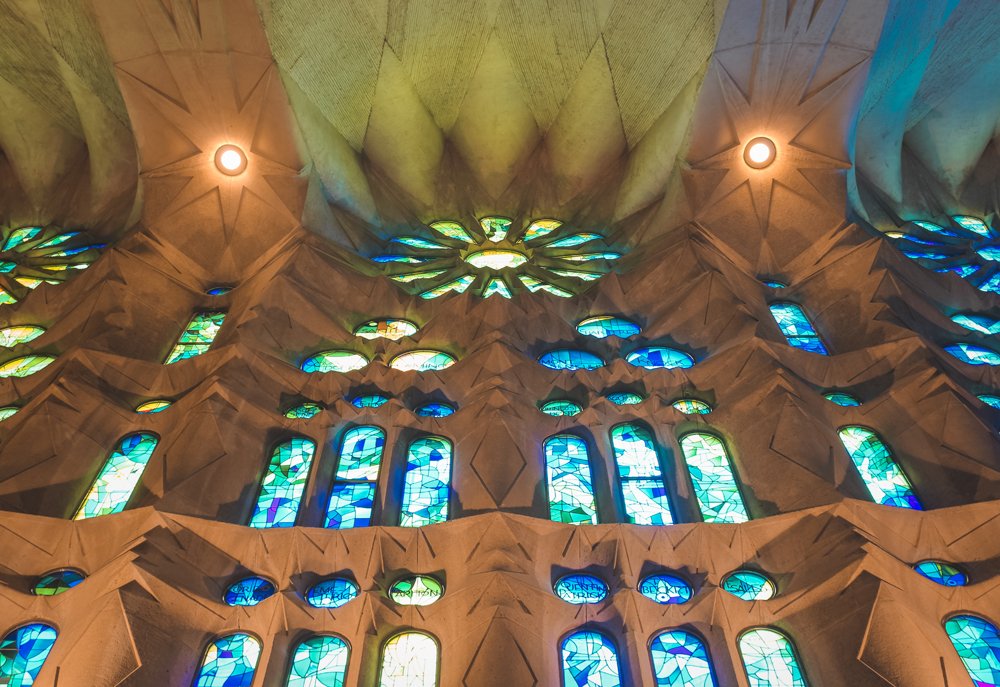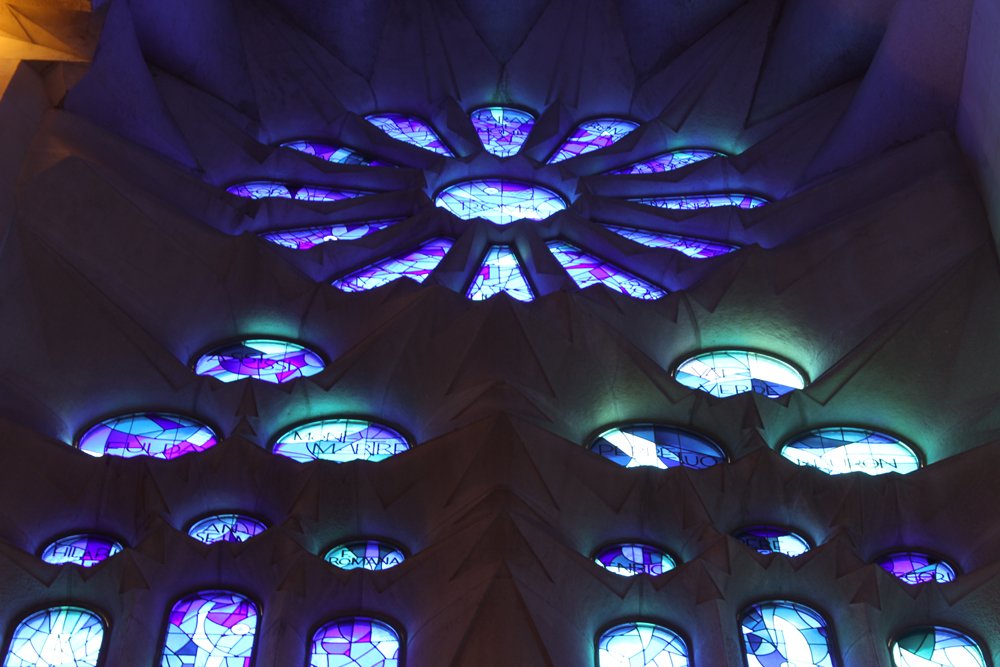 The pillars that rise incredibly high as the merge into the impressive forms inspired by nature will take you on a journey through a true wonder of architecture - which is exactly what Sagrada Familia is.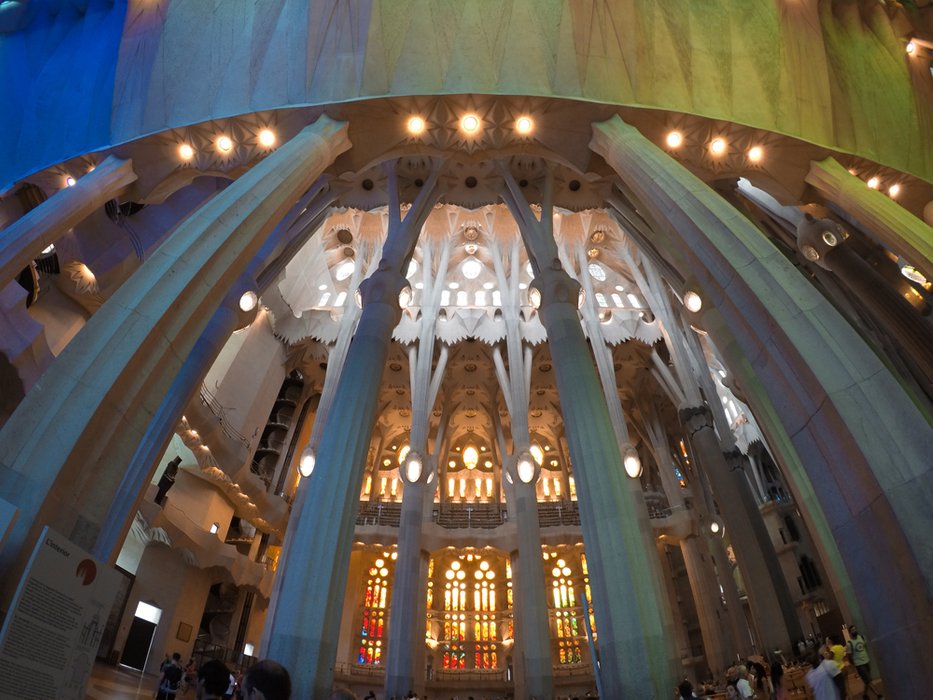 To any potential visitors

It is highly recommended to purchase your tickets online as to avoid the tourist swarms when you get there.
You can purchase the tickets HERE.
La Pedrera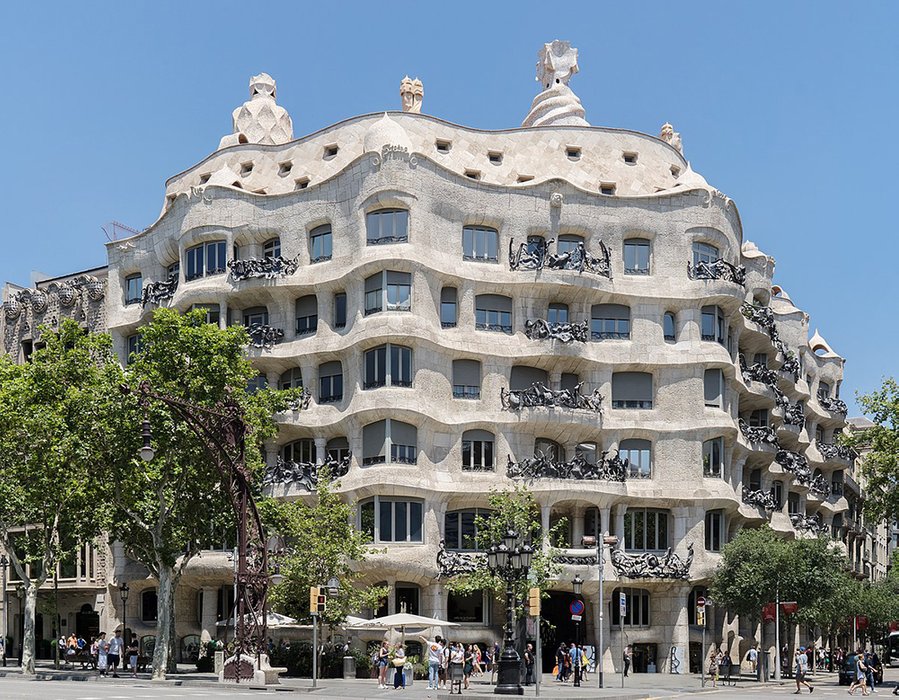 Photo credit goes to: https://en.wikipedia.org/wiki/Casa_Milà Our camera battery went out before we got to make the shot of the exterior. The rest of the images are all ours.
We are well aware of the fact there are many great names on the world of architecture, however once you find yourself in the middle of the tourist rush hour of Barcelona you somehow get the feeling that all the roads lead to Antoni Gaudi.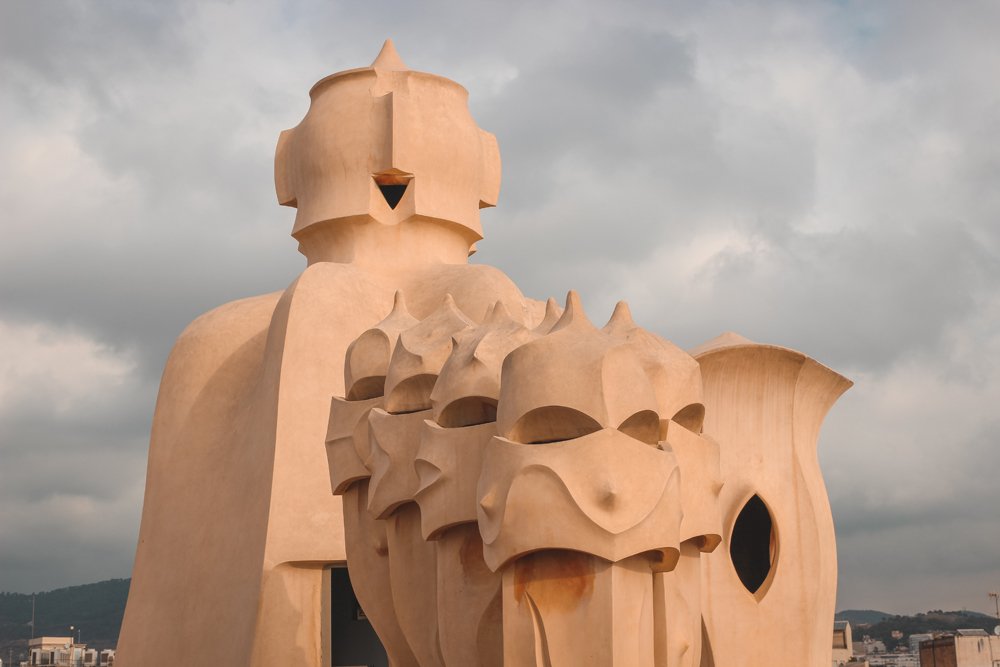 And his unique forms and incredibly creative architectural solutions...
Casa Milá, most commonly known as "La Pedrera", is actually an inhabited building which rather seems like a sculpture than a regular place of habitat.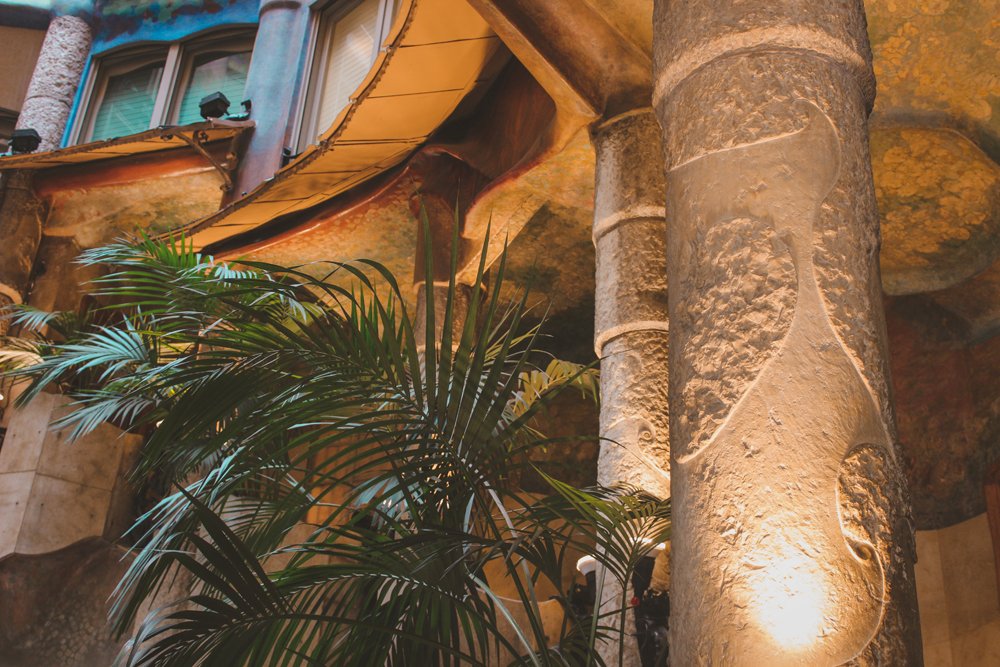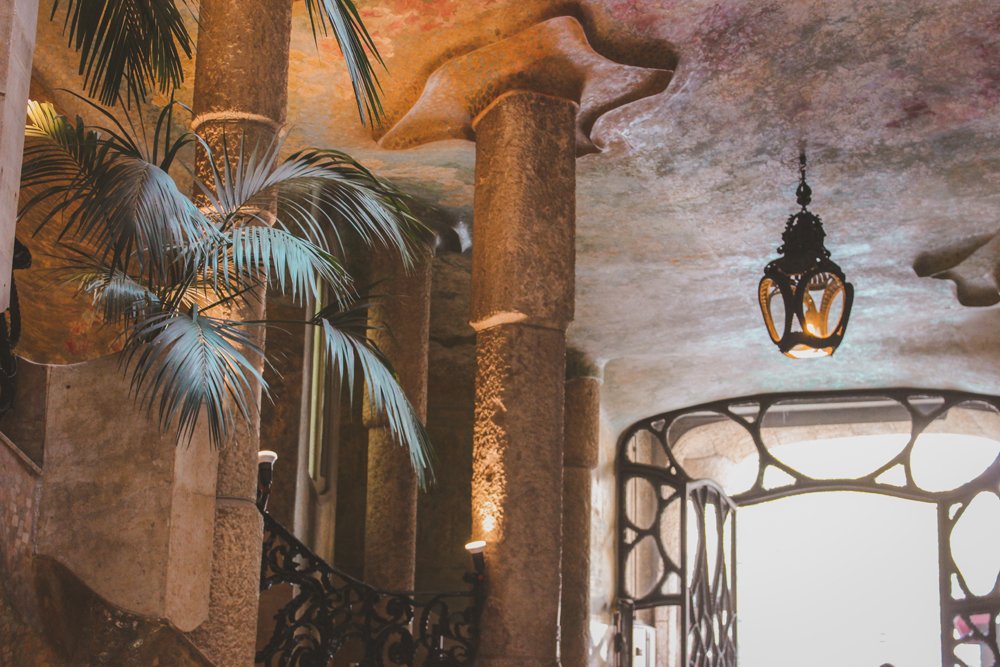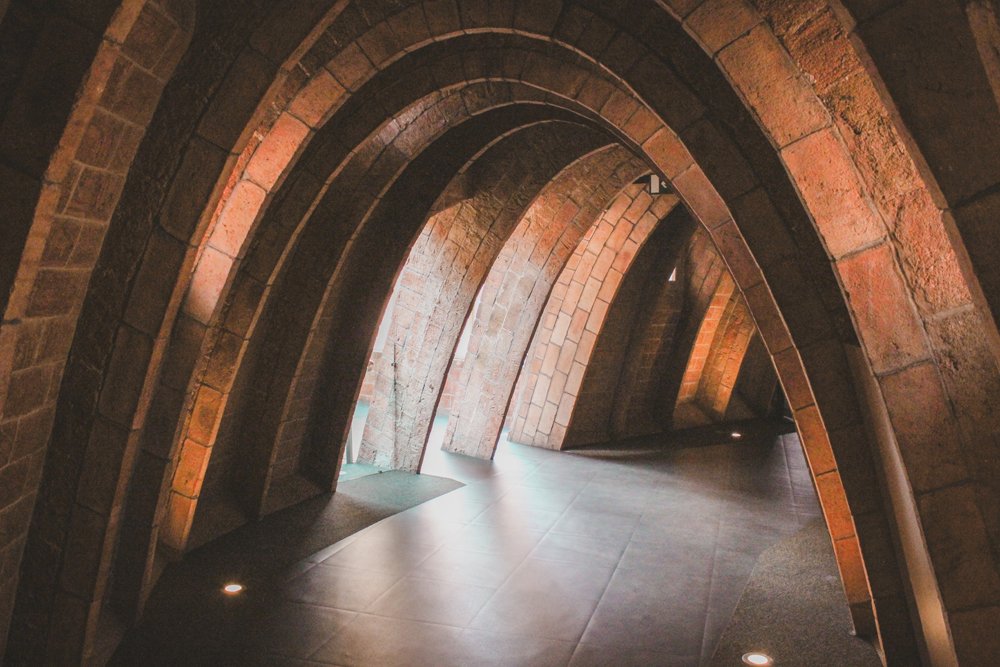 This building is a true oasis of creative and clever architectural solutions.
The exterior of the "La Pedrera" is covered in white stones that leave a wave like impression as they carry the iron algae that, actually, serve as balcony fences. Of course, the interior flows as the exterior does.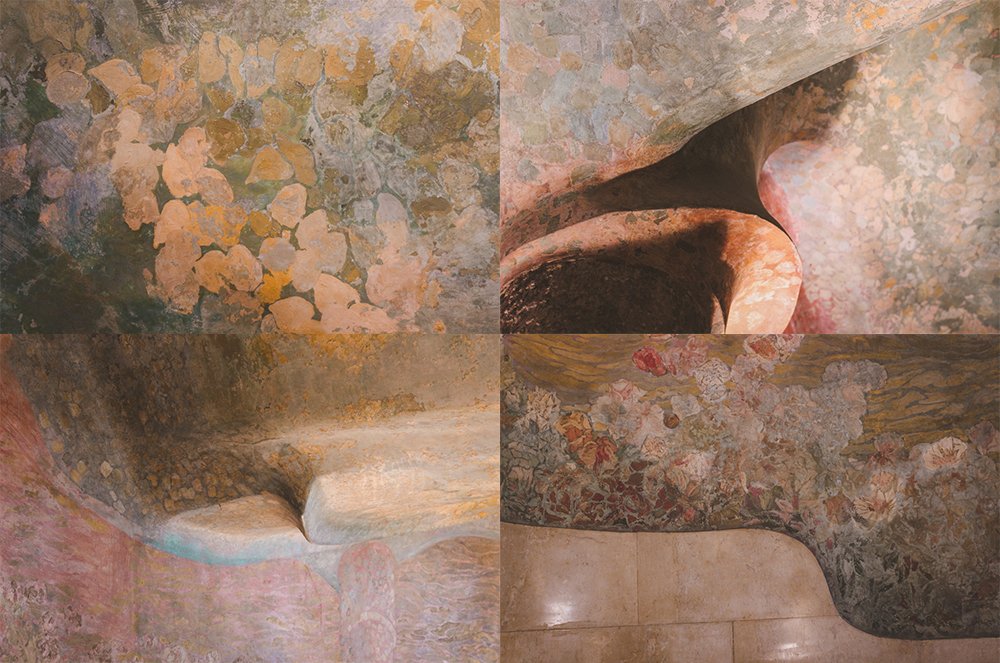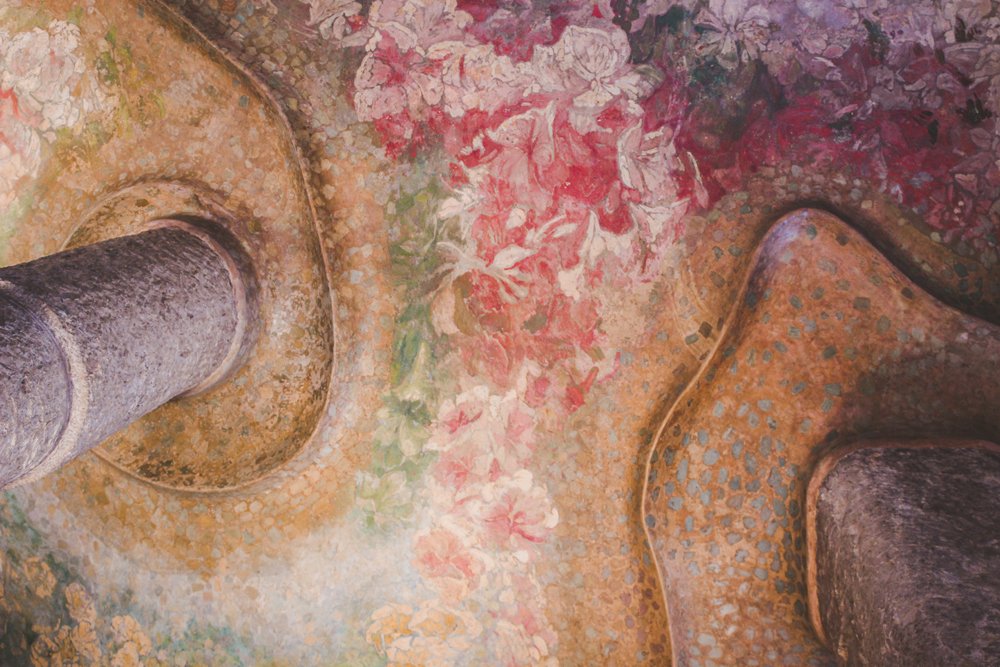 The obvious inspiration found in natural forms erases the strict borders between the walls, floors and the ceilings...and entering the rooftop feels like passing into another dimension.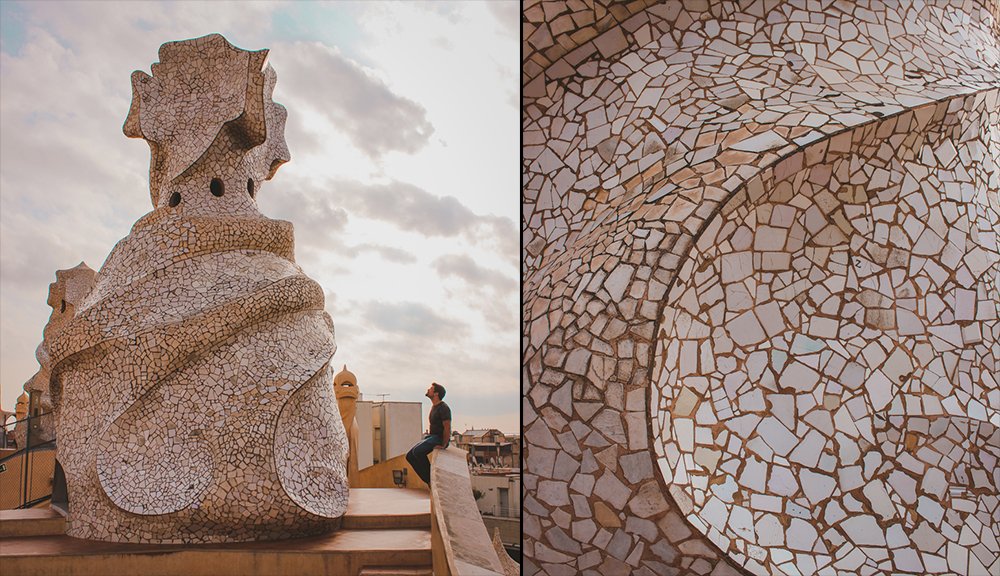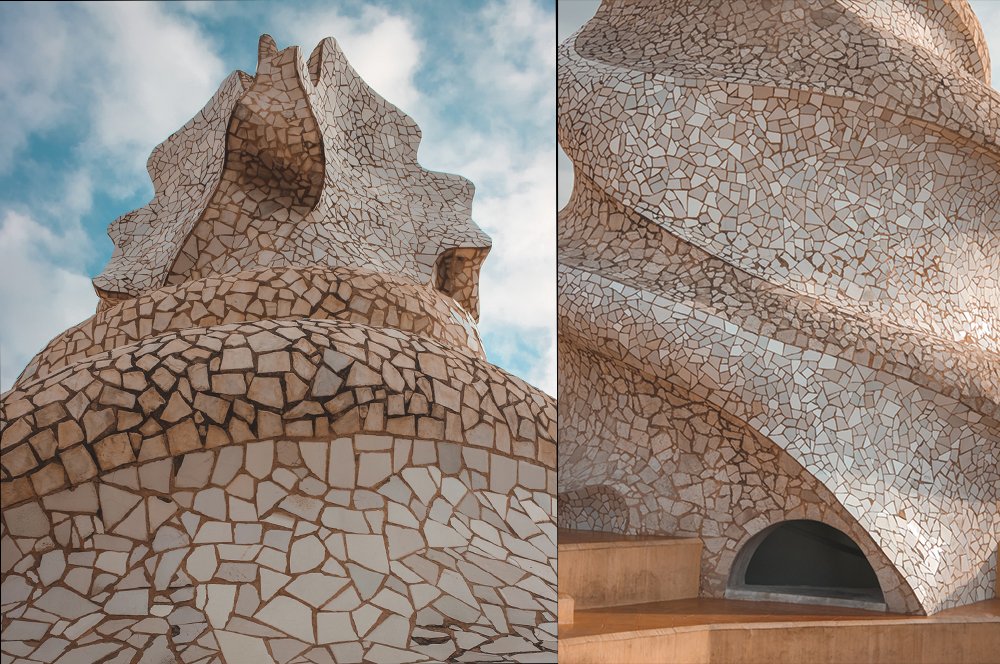 The helmet shaped chimneys fell a bit out of place and somewhat bizarre.
However, discovering buildings such as "La Pedrera" makes one realize the potential path in which the art of architecture can develop. You feel as if this building is somehow alive and pulsating...which, unfortunately, we cannot say for the most of our "very modern" but at the same time "very lifeless" architecture.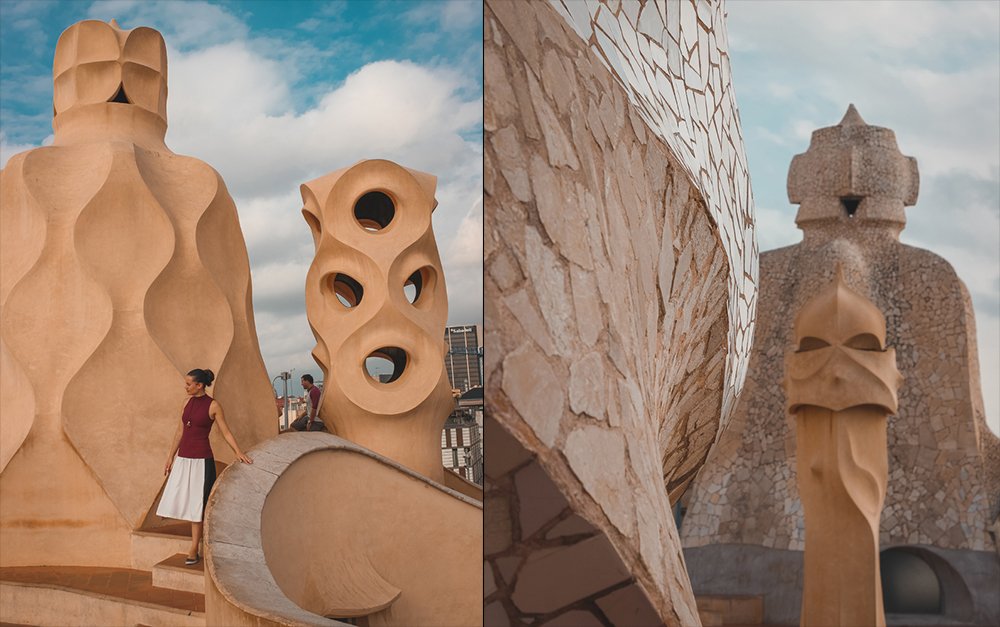 By the end of the tour we found ourself overwhelmed with the impressions of form, structure, materials and colors.
It felt as if we were in the middle of an fairytale. The most intriguing part of this architectural fairytale was "How and where in the white world did Gaudi manage to find the construction team which was able to execute most of his ideas...???"
Nowadays, we have a hard time getting a simple white wall when we ask for it, lol...
The same advice for buying the tickets online goes for "La Pedrera" as well and you can do it HERE.
Montjuïc Communications Tower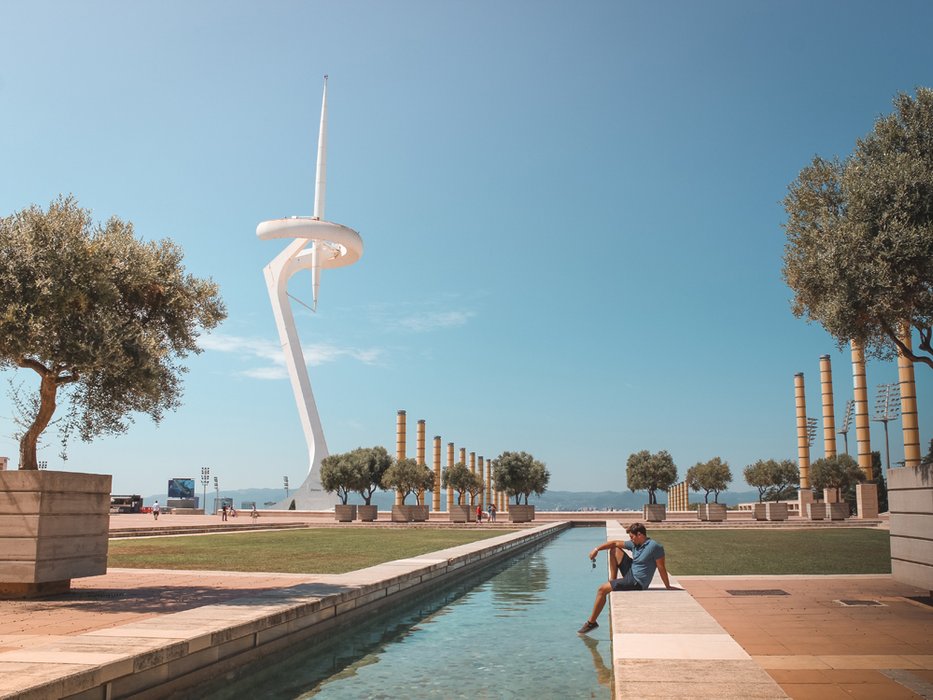 Once you take a look at a photo showing a skyline of a certain city, it's frequently and immediately possible to recognize and identify the same...as each city consist of specific architectural forms, cathedrals, museums, businesses centers and skyscrapers, etc.
Barcelona is definitely one of those cities that doesn't get easily confused with any other.
Just when we thought that this city couldn't get any more splendorous and overflowing with many unbelievable architectural structures - we have discovered the "Communication Tower" designed by the world renowned architectural visionary and creator - Santiago Calatrava.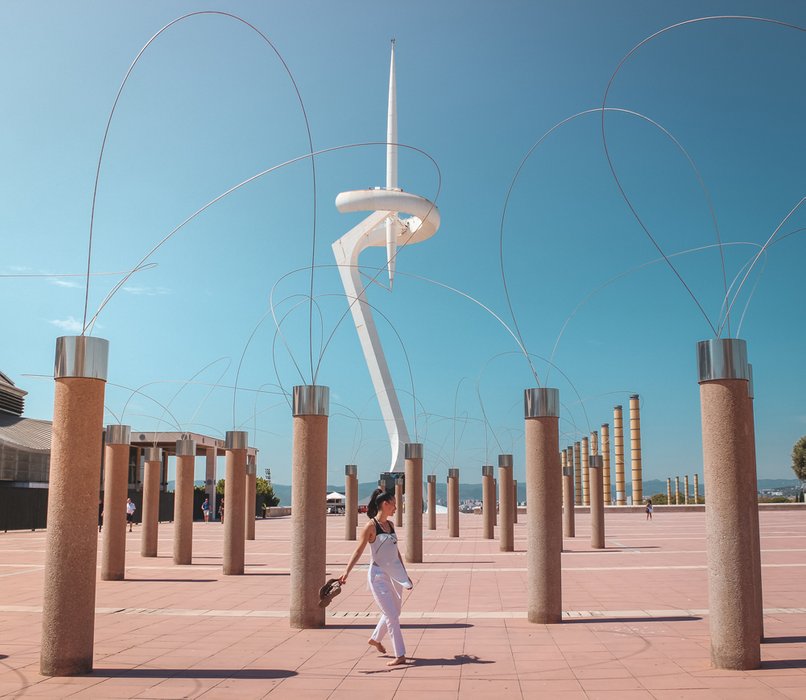 Calatrava has successfully managed to prove that modern day architecture can be much, much more than just simple minimalist boxes that we usually see everywhere around us.
Though our niche is primarily oriented towards the active lifestyle and the unique moments from around the world, we simply couldn't skip mentioning a man such as Calatrava - as he is as unique and inspiring as an architect can get.
It is said that his main inspiration for the "Communication Tower" was found in the athlete carrying the Olympic Torch - which is somewhat obvious once you take a closer look at the tower.
Well positioned at the top of the "Montjuic" hill, the tower is clearly observable from many lower parts of Barcelona.
The tower was built during the 90's and it's purpose was primarily within the field of telecommunications which were suppose to broadcast the Olympic Games that Barcelona hosted in 1992.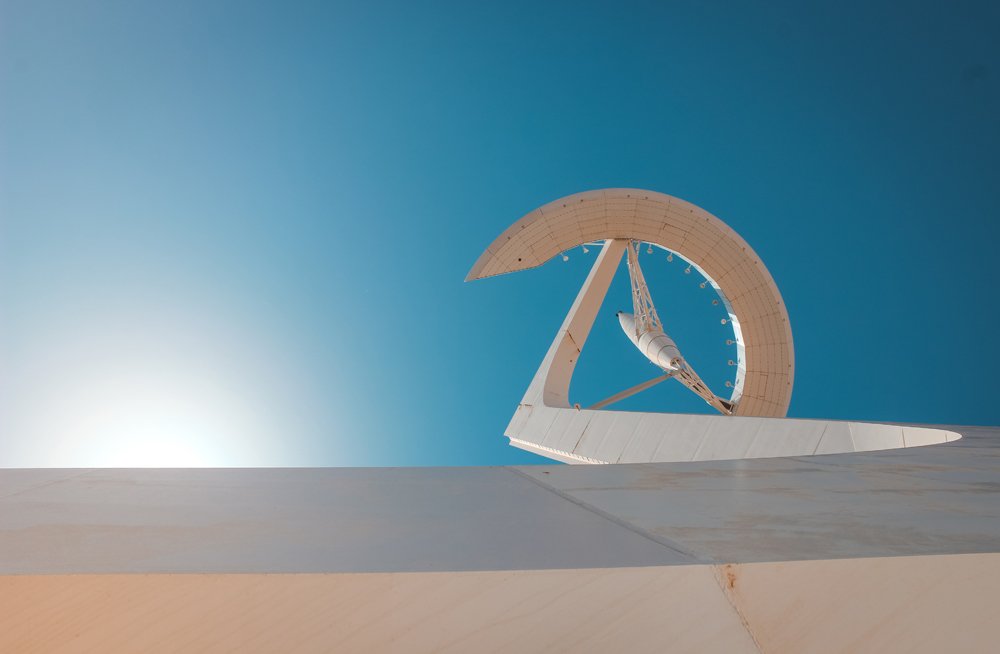 "Star Trek" anyone ?
As we circled and examined the tower it constantly had constantly evoked the visions of the distant future.
It's quite interesting that Calatrava has also managed to introduce the traditional touch into the whole project by adding a mosaic like cover to the base of the tower thus showing his deep respect to his colleague from the past - Antonio Gaudi.
We have also discovered that the tower was designed in such a specific way because, besides the telecommunications, it also served as giant shadow clock. We were told that this aspect of the tower is clearly observable via the shadow that it throws over the "Plaza Europa". However, we didn't have an opportunity to verify this claim...but if you do, send us a pic 😉
The Barcelona (German) Pavilion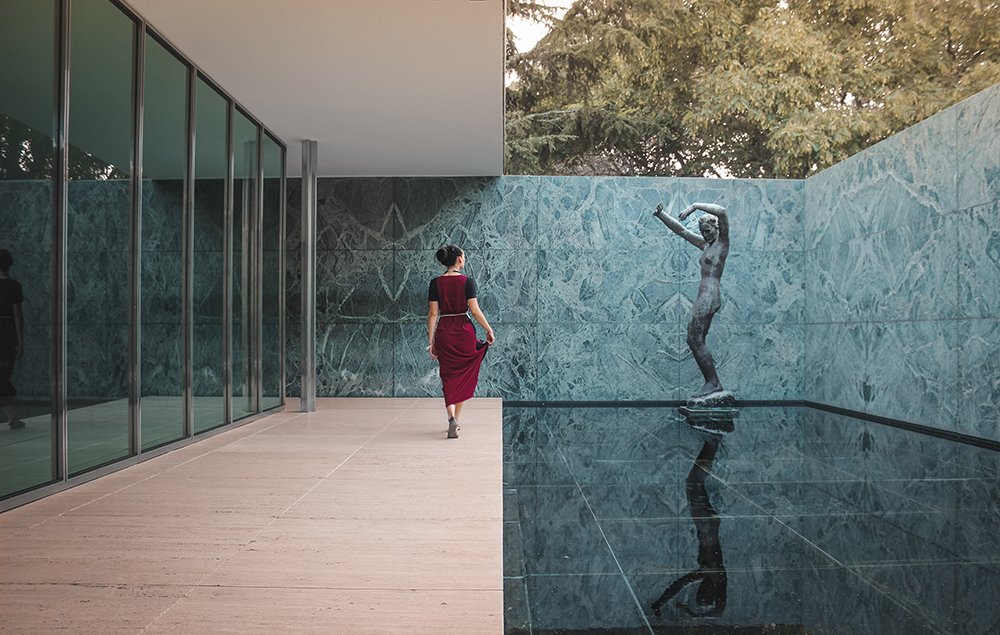 Though this architectural work of art isn't in strict correlation with most of the Spanish architecture, you won't regret dedicating a hour or two by visiting it.
The "German Pavilion", designed by Ludwig Mies van de Rohe and his colleague Lilly Reich, represents a turning point in modern architecture.
Ludwig Mies van der Rohe (along with Le Corbusier, Walter Gropius and Frank Lloyd Wright) is widely regarded as one of the pioneers of modernist architecture.
If you hear somebody say "less is more", Mies van der Rohe is a perfect synonym for this quotation.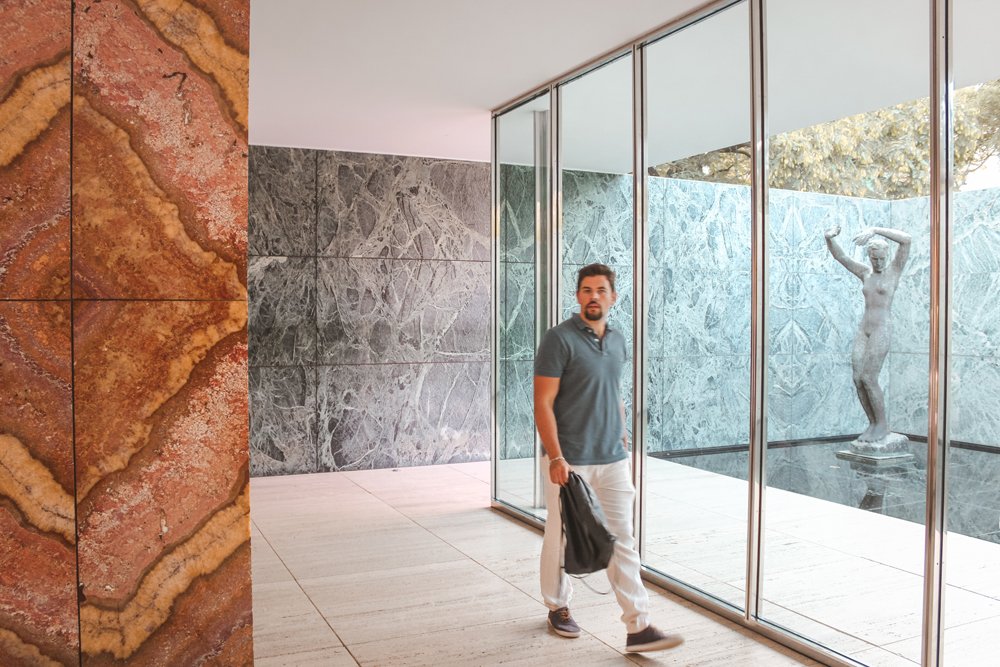 He successfully expressed his architecture style through extreme clarity and simplicity and is, therefore, also regarded as one of the founders of minimalist style in design and architecture. The freedom of unobstructed free-flowing open space with creative use of specific materials ads to the timeless efect of his work - and the "German Pavilion" is perfect example of his architectural philosophy.
As of 1929. the pavilion became a gravity point around which which many future generations of architects have steadily orbited. Whenever we think about it, it brings back memories of a wonderfully spent Catalonian afternoon. The pavilion is located very close to the Catalonian Museum of Art and stands in completely opposite esthetics to it's big "renaissance" style neighbor. However, we quickly realize that the pavilion doesn't remotely lack in splendor, it's just that it's of a different kind. The national museum sends clear messages of wealth, opulence, splendor, sumptuousness while the "German Pavilion" announces a new way in architecture...the way which was to send a message of modern day Germany...the one based on simplicity, preciseness and quality.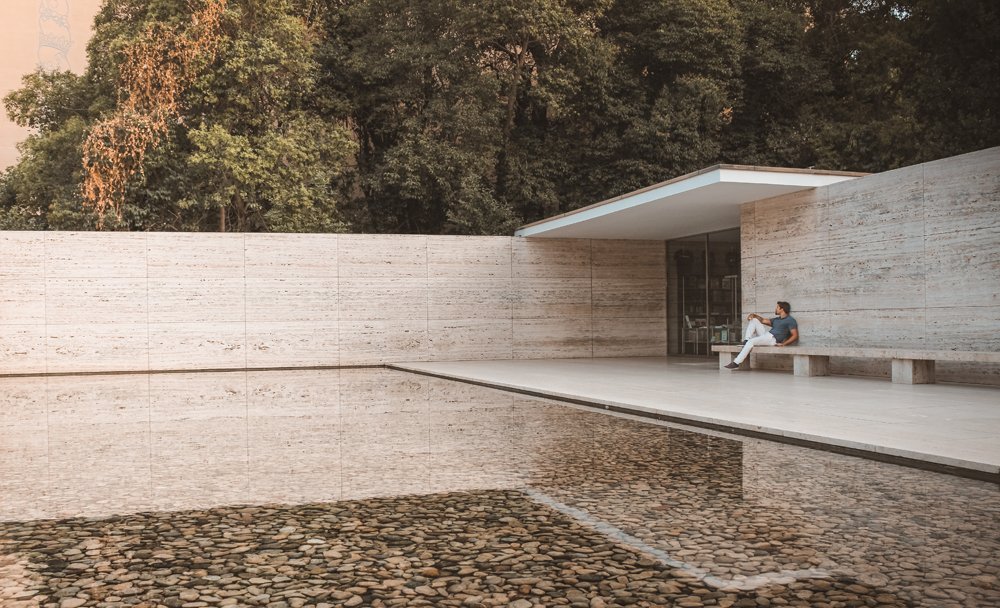 The perfect example of the timeless work of Ludwig Mies van de Rohe is his "Barcelona" chair. Even though it's been almost a hundred years since its release, the chair is found in most luxurious hotels and interiors all over the world.
There aren't that many artists whose art continues to live and travel into the far future long after their time in this world has come to an end.
If you don't get impressed by the revolutionary idea that the "German Pavilion" caries deeply within, you most certainly will by its picturesque nature. The pavilion simply has no angle from which your photo may look bad. 🙌
The entry price is about 5€ and you can buy it on spot.
The Montserrat Monastery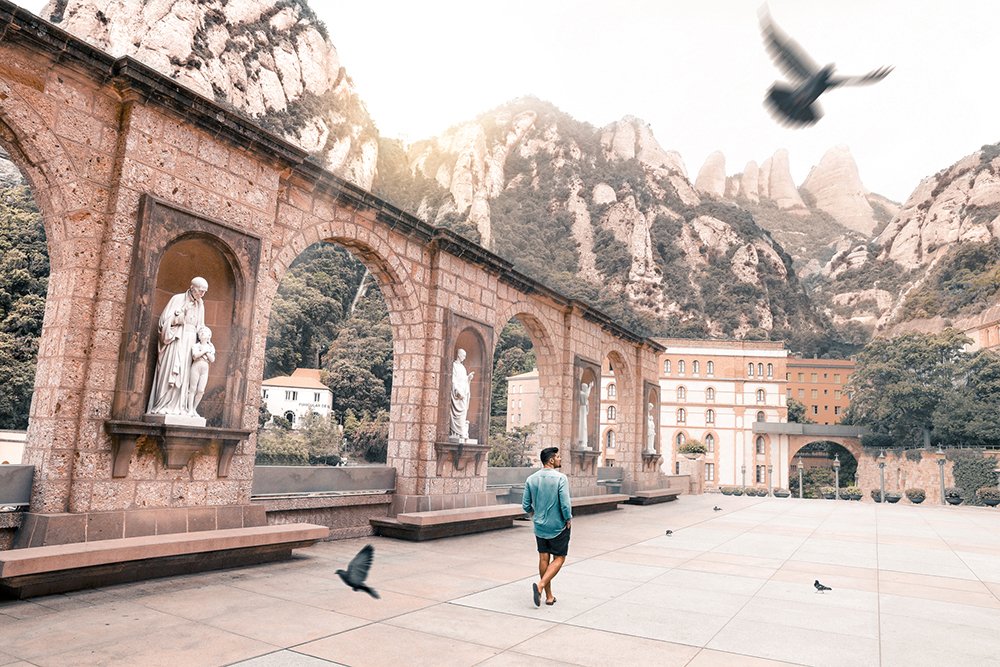 It would great if we could say something like "If you wish to take a rest from the city hustle, which can get quite intense due to the vast tourist swarms that mercilessly overflow most parts of Barcelona, just go to Montserrat- a monastery hidden in the nearby mountains of the same name...an oasis of peace and tranquility. However, this would prove to be a dubious claim.
The road to Montserrat begins at one of the main squares in Barcelona called "Plaza España". After a one hour train ride you will reach s place in the mountains from which it will be necessary to take a cable car ride that will take you all the way to the main entrance of Montserrat.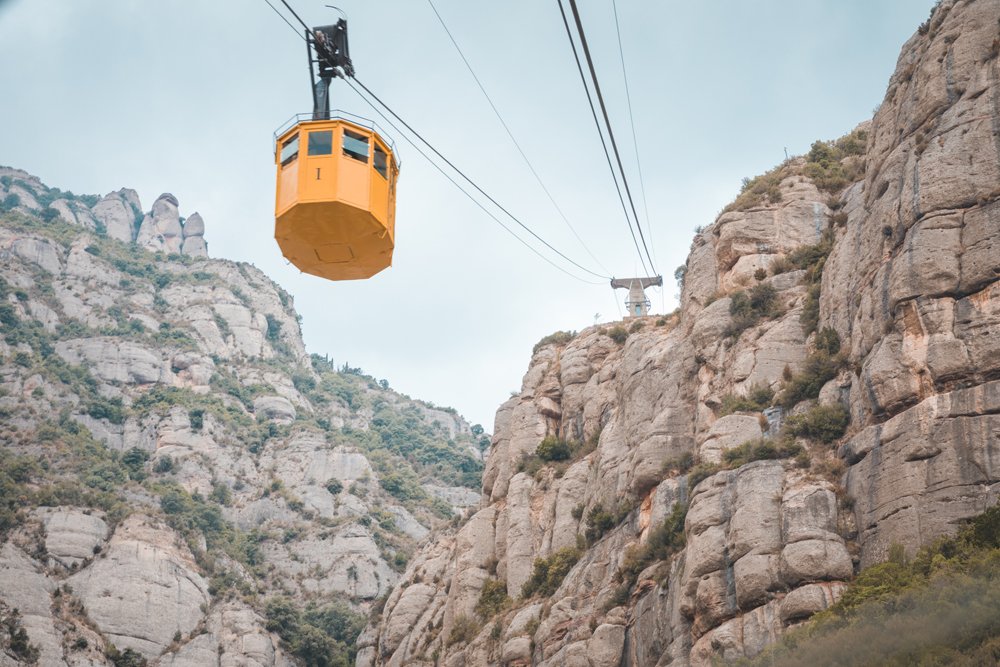 The direct line to heaven.
It is possible to reach the complex via other means of transport, cars, bicycles, etc. but the view along the way won't be as impressive as the one seen from the cable car.
Once we reached the main entrance of the monastery we naturally lowered our voices as we have entered into the domain of a sacred place.
We thought that we will immediately get carried away by the breeze of calmness and wellbeing...instead, we found ourselves in the same tourist occupation as the one from which we were trying to avoid while we were in Barcelona. 😑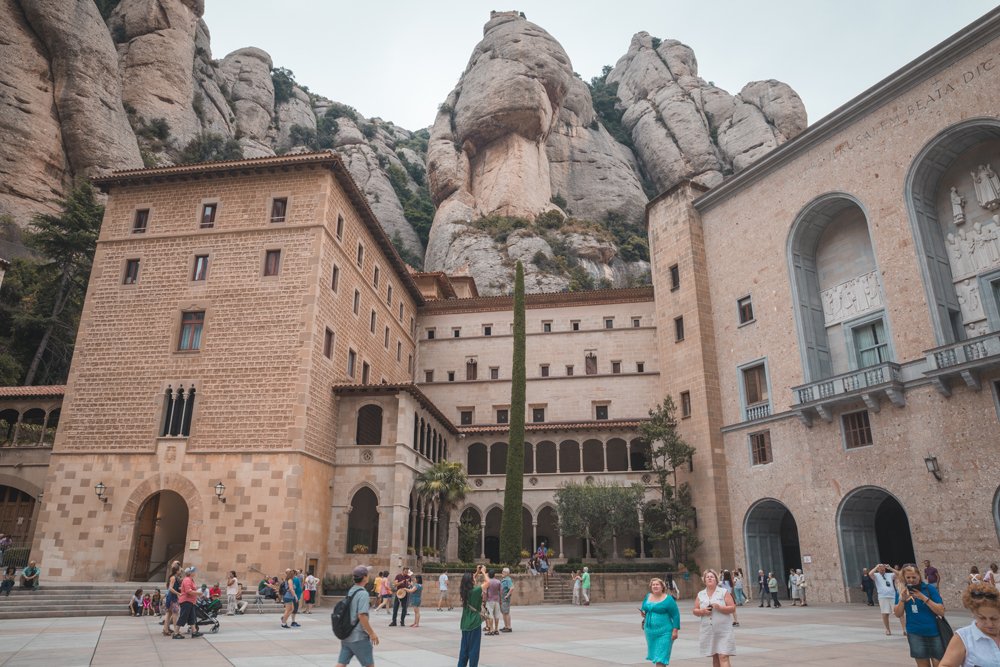 Restaurants, souvenir shops, cafes...yo name it. Even the way to the toilet was marked throughout the entire complex, so no one would, god forbid, get lost while trying to find it.
We know, you're probably thinking "So why the heck did we put Montserrat in this list ?"
Well, the thing is that we did manage to get a grasp of the specific "vibe" that this place once had. As we looked at the basilica, we travel back in time when the monastery was just finished. We have tried to envision and to feel the inspiration that the monastery creators have felt when they decided to chose such a remote place for their religious complex.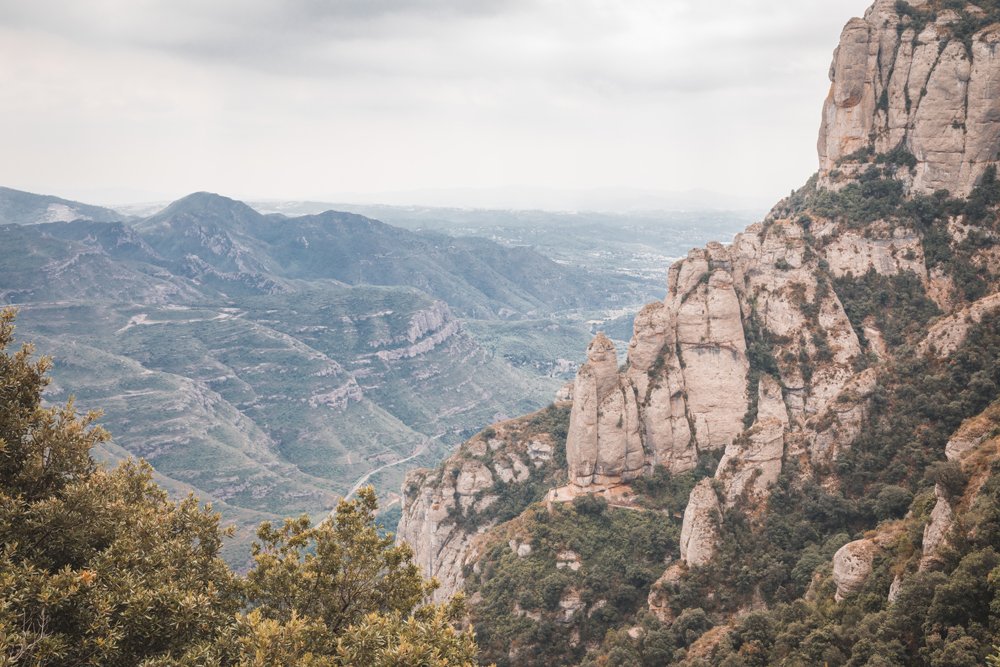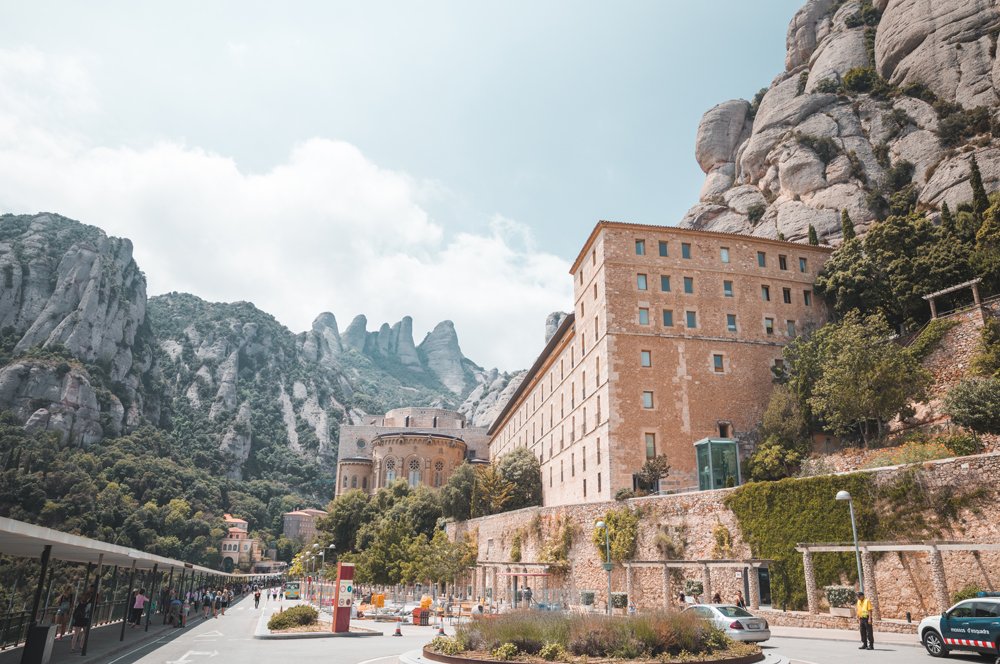 Similarly to "Machu Picchu", the Montserrat monastery is surrounded by very unusual and huge rock formations.
The irregular shapes and the hypnotizing geometry of the surrounding mountains definitely ad to the feeling of the divine.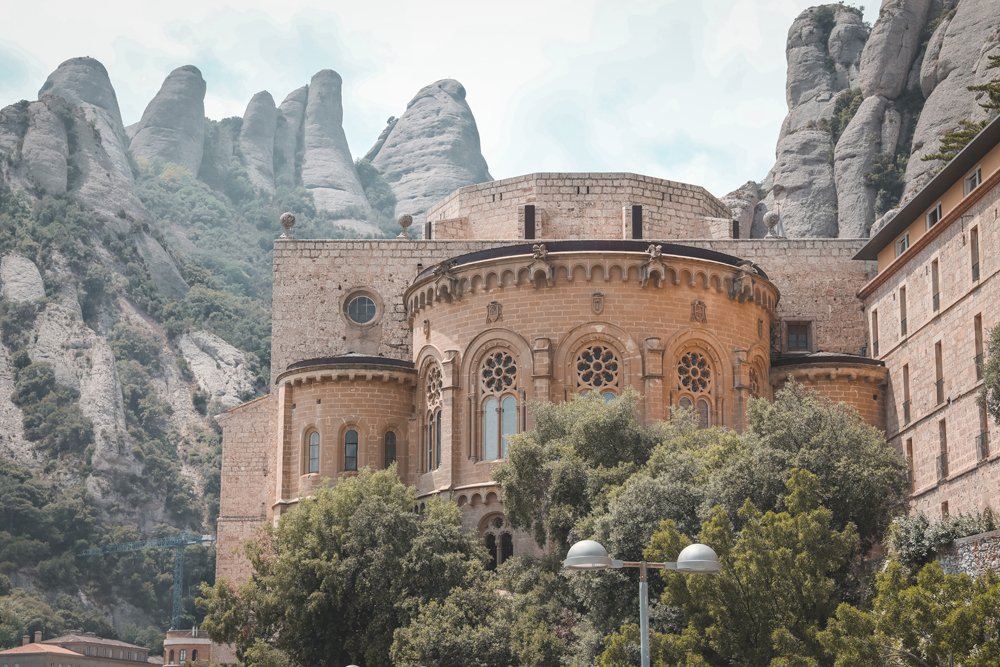 The mentioned basilica host the black Virgin of Montserrat, a black wood sculpture of Virgin Marie. It is said that touching the sculpture brings good fortune and thousands of believers come to touch it every year.
Here it's also possible to light a candle, which is a nice opportunity to send the positive vibrations to the world and the ones we love, even for those who aren't religious.
You will also have an opportunity to light a candle in the mentioned basilica. Even if you aren't a religious person, this is a nice way to send positive vibrations to the world and your loved ones.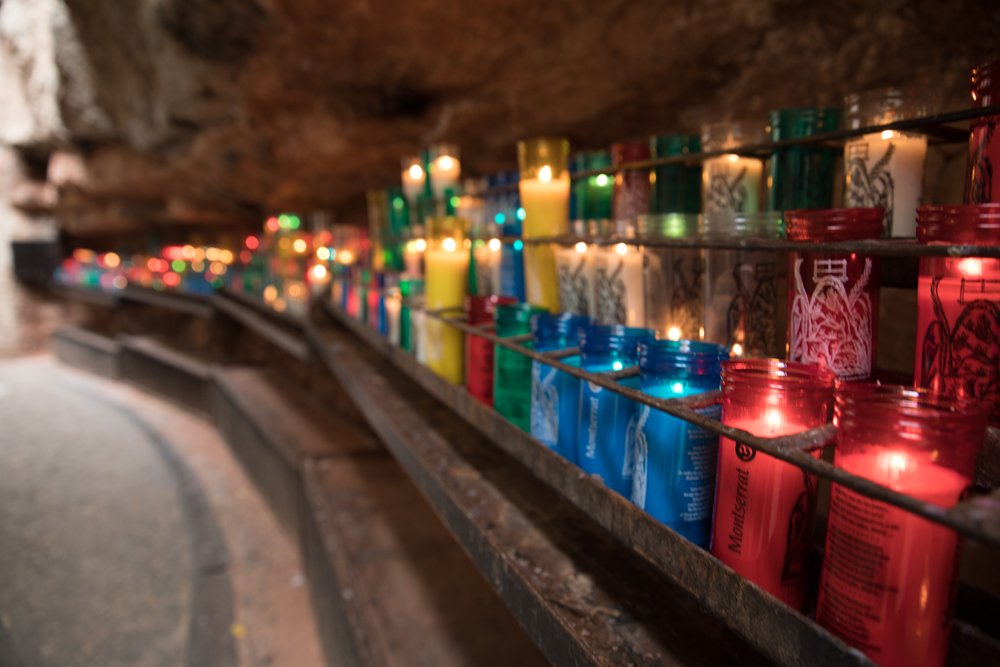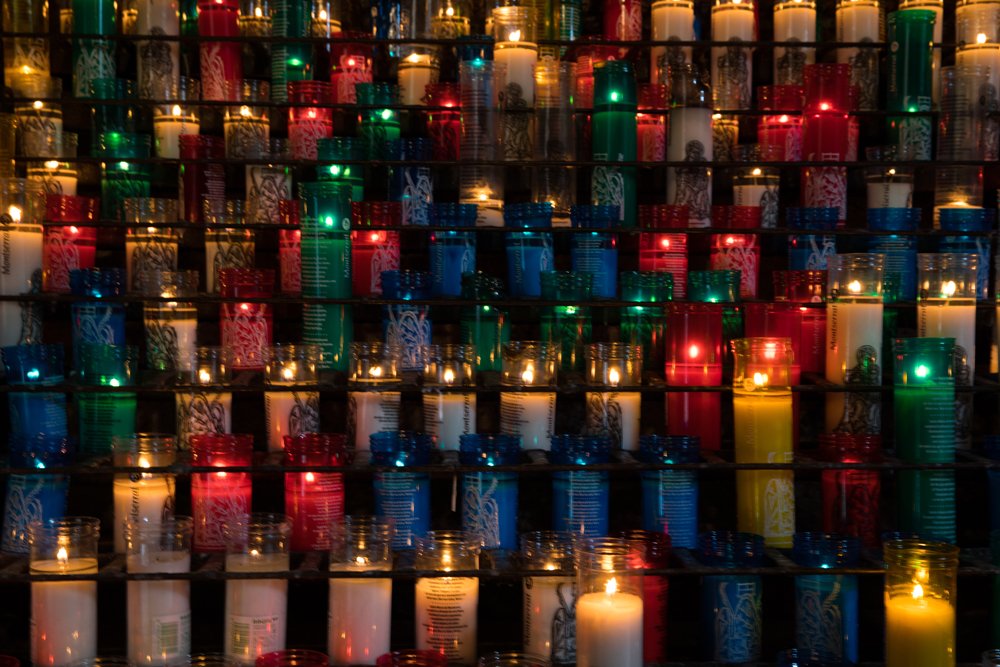 Each and every soul shines in it's own way.
Besides visiting the monastery, it's possible to go on light hiking tour located in the nearby mountains. However, doing so will require an additional cable car ride which isn't free.
If you ever happen to visit the Montserrat monastery you will understand why we decided to put it on this list.
You will see a place where natural work of art interweaves with the one made by humans. You will se a place of incredible beauty and the view which will leave any viewer in speechless awe - even if you are a believer or not.
See you out there !

All presented content (photography, text, etc.) is my and Damijans original work.
I hope that you've enjoyed reading this article as much as I have making it.
I really try my best to provide my readers with high quality travel content.
I would more than appreciate all your comments, resteems and upvotes.
Follow me for more great adventures from around the world !
Love,
Damijan
KEEP EXPLORING HERE