The IJzeren Man is a popular recreation area in Vught, close to Den Bosch in The Netherlands. I have only recently heard about it and wanted to check it out. When someone says Vught, the first things that come to my mind are the prison, the concentration camp or its close proximity to Den Bosch. I wouldn't think of a lake.
The lake is named after the machinery that used to dig out the sand in this place. The sand was used to build a neighborhood in the Bosch at the end of the 19th century (around 1890). Before that the sand was used for the construction of the Kuilenburg railway bridge. All this digging happened with a large excavator called 'The Iron Man'.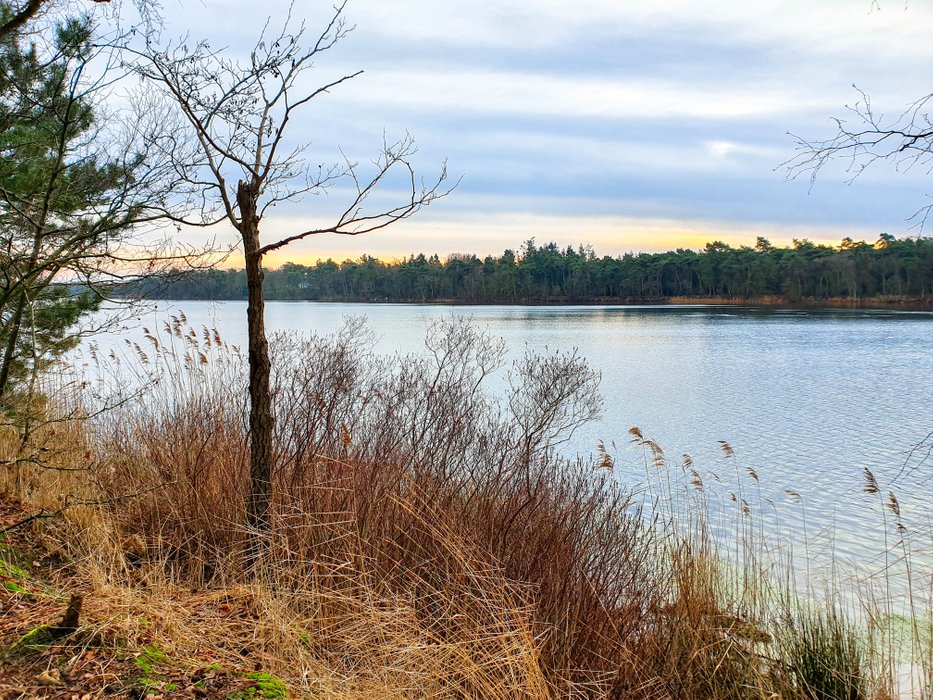 This large hole that was left after the sand was removed was filled with water and the lake was created. It became a forest lake that was used for swimming. And the recreation history of the lake began.
BEFORE THE WORLD WAR II
In 1924, it was bought by Mr. de Jong who created a modern swimming facility which was bought by Den Bosch in 1937. The lake was initially used to teach young soldiers how to swim as there is an army base just a few hundred meters away. Later, it was open to public but not as we know it today. At that time, men and women had to be separated and therefore there were different opening times for each group and even the facilities were divided.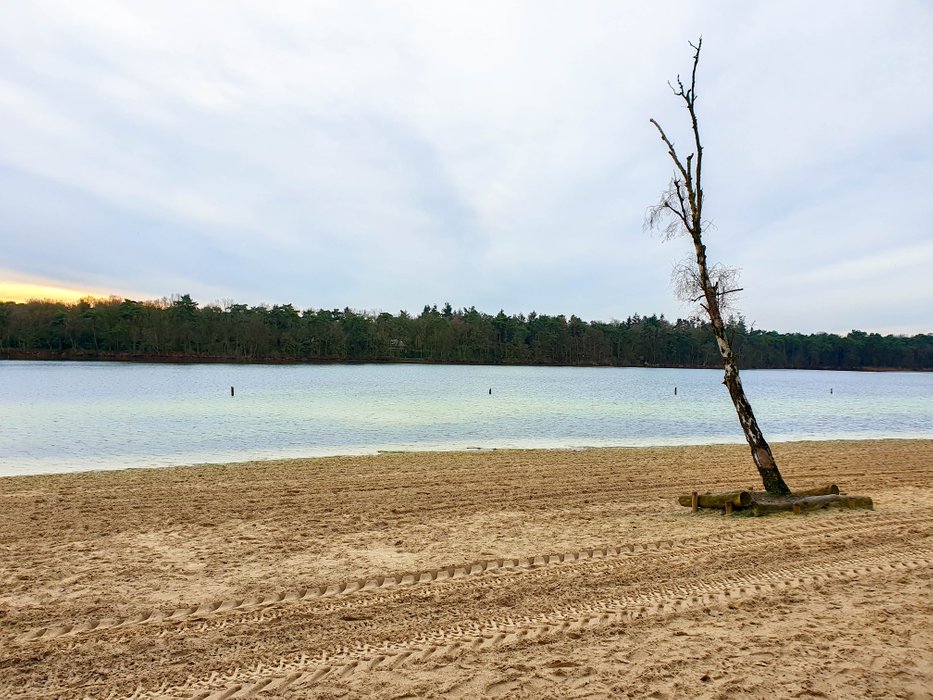 WORLD WAR II
The concentration camp Konzentrationslager Herzogenbusch was built very close to the IJzeren Man. It was one of three German concentration camps built in The Netherlands. It was the only camp that was built outside of Germany or in the area annexed by Germany. The camp was evacuated in September 1944. The complex bordering the IJzeren Man changed its purposed and was turned into several institutions, such as museum and the Vught National Monument.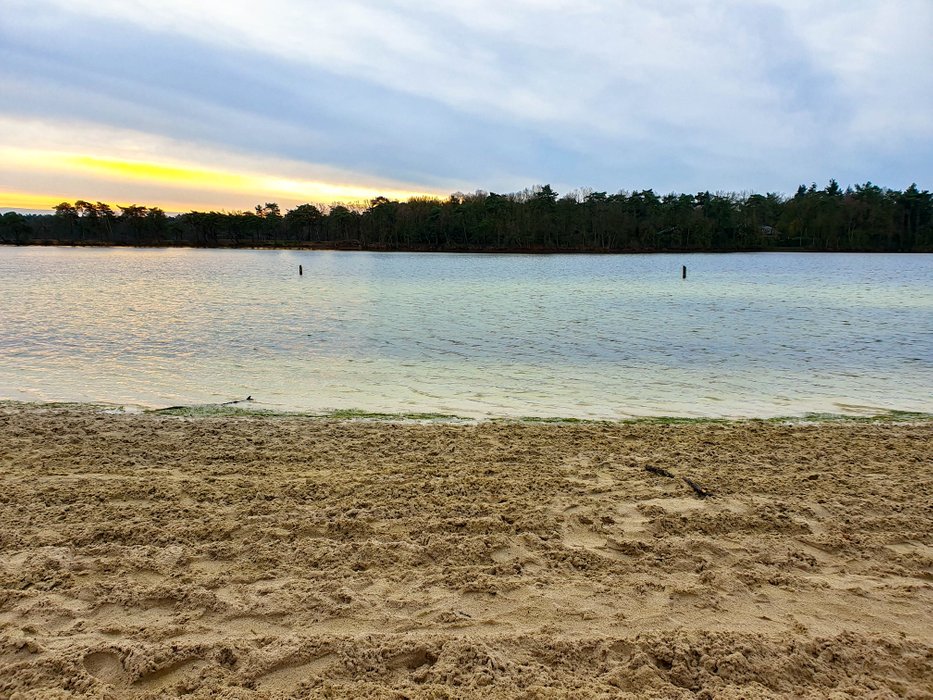 TODAY
After the war, the lake was visited by around 13000 people a day. Today, it is a well-maintained recreation area for the whole family. There are playgrounds for kids, benches for adults and several cafes and restaurants where you can get some refreshment during hot days.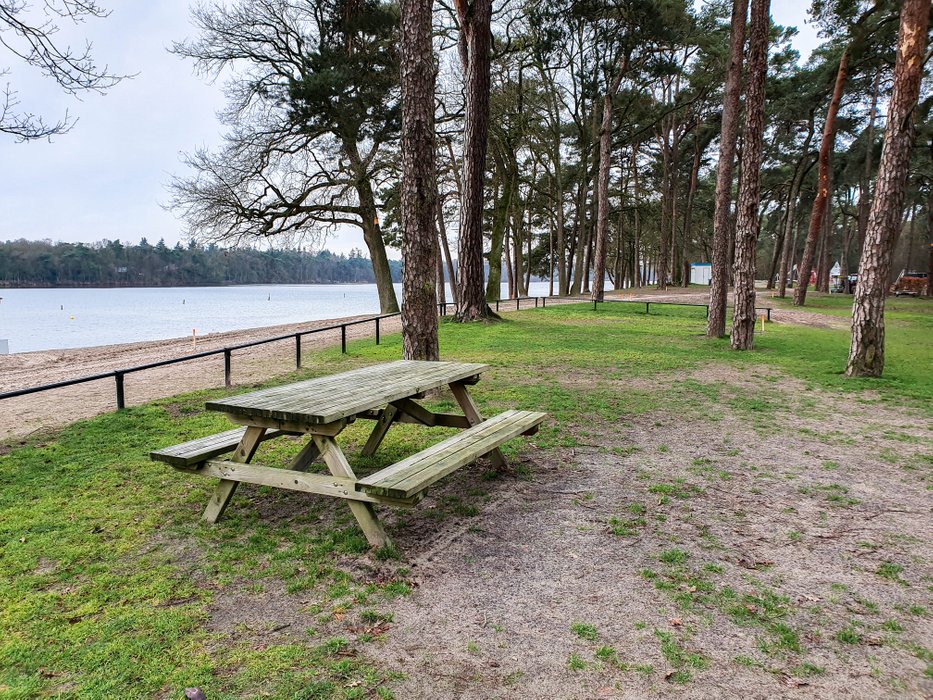 LET'S WALK AROUND!
The IJzeren Man is located in the Vught Heide Nature reserve and it is surrounded by thick woods. Its surroundings provide amazing conditions for walking, jogging, cycling and even golfing as there is a mini golf in the recreation park.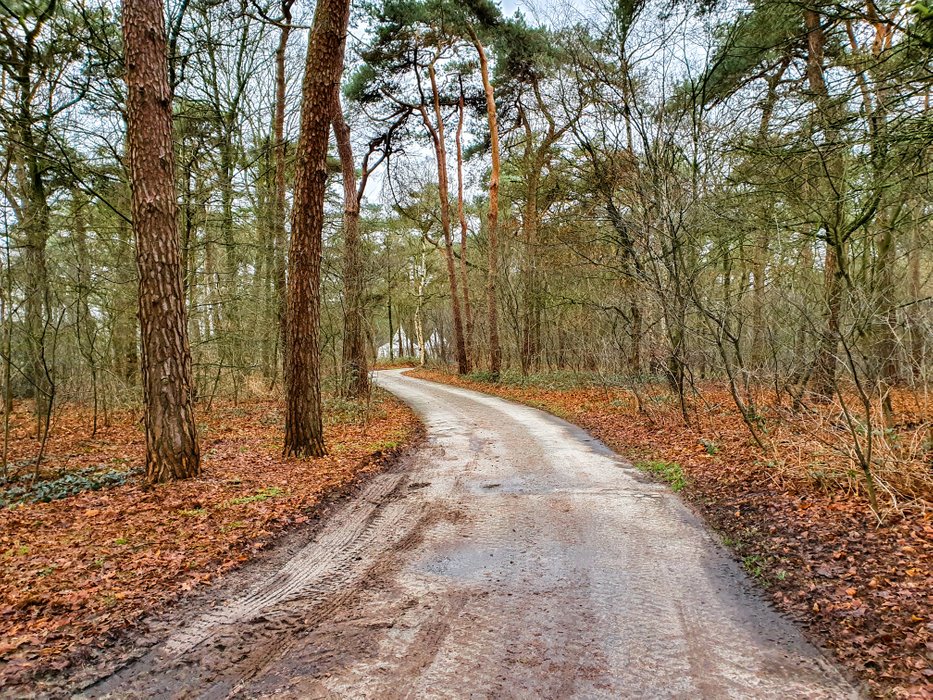 With all that sand on the beach it looks like a sea. We came here at 11 am and it looked like a sunrise. I was surprised to see it as the sun was out for a couple of hours already.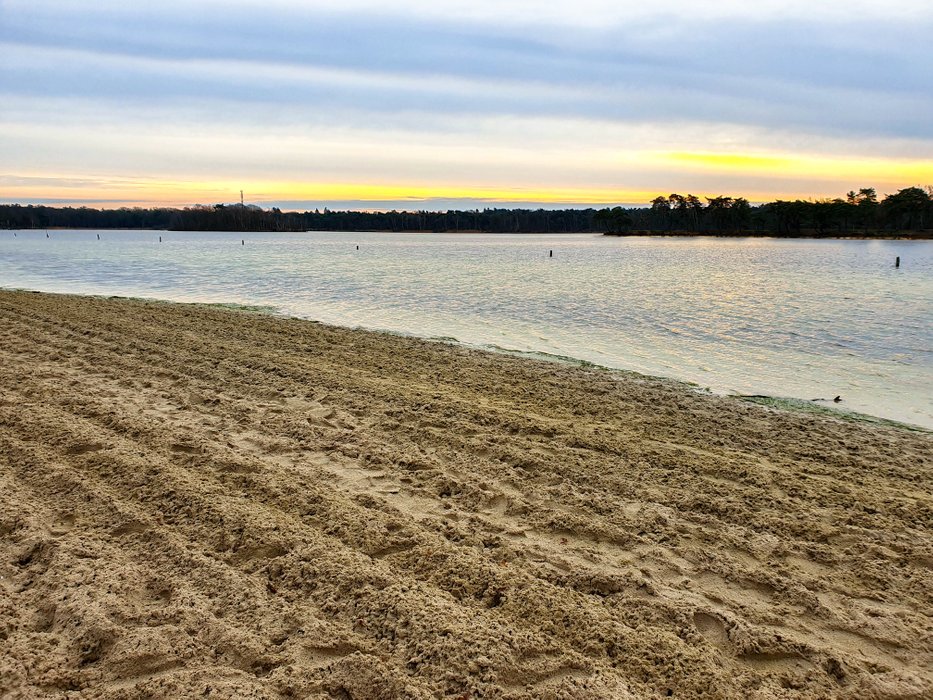 Why did we actually come here? First of all, I really wanted to see it and then I also wanted to spend some time with our little niece. She is two years old and we don't see her that often, so we agreed with my brother-in-law to go on a trip together. At the end, it was too cold for her and she spent around 10 minutes with us and then they went to a restaurant to warm up, so we ended up walking alone.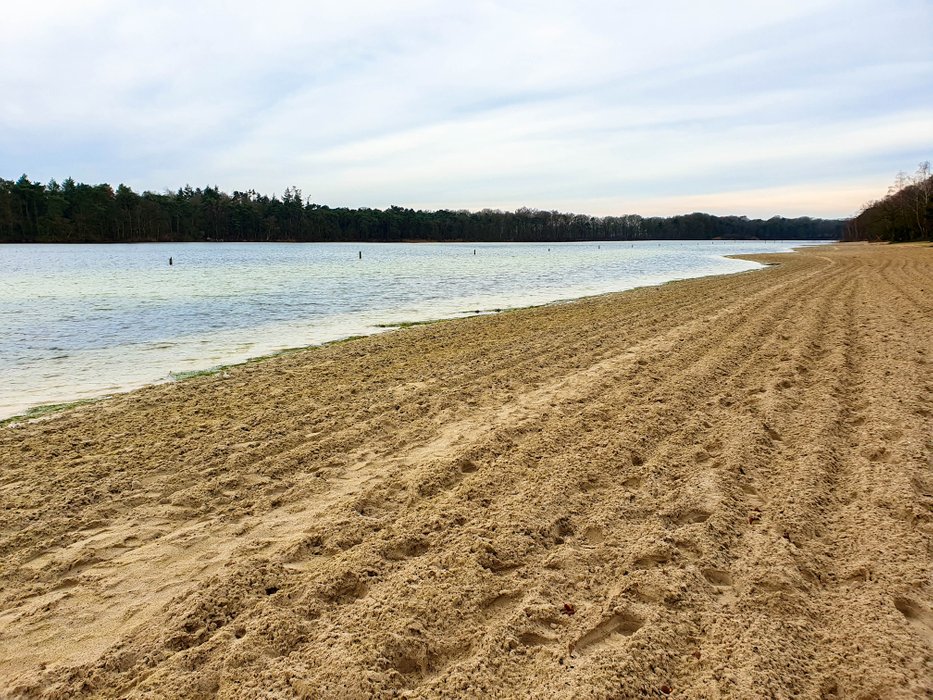 It's a marvelous place. We came across so many people, so I guess that it's a popular area for sport activities too!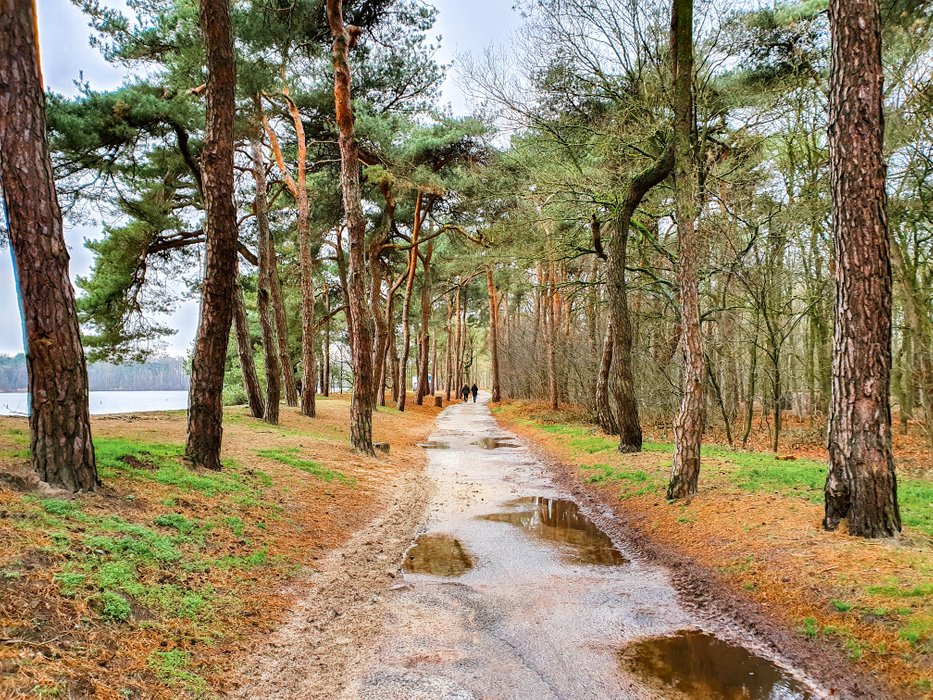 You can see the lake from the path all the time. It really felt like we were at the sea. Those of you who got a chance to see the sea in The Netherlands will know that it doesn't look like Mediterranean. It is grey and the beaches are full of some kind of a long grass. Well, it looks a little bit like this, just with waves.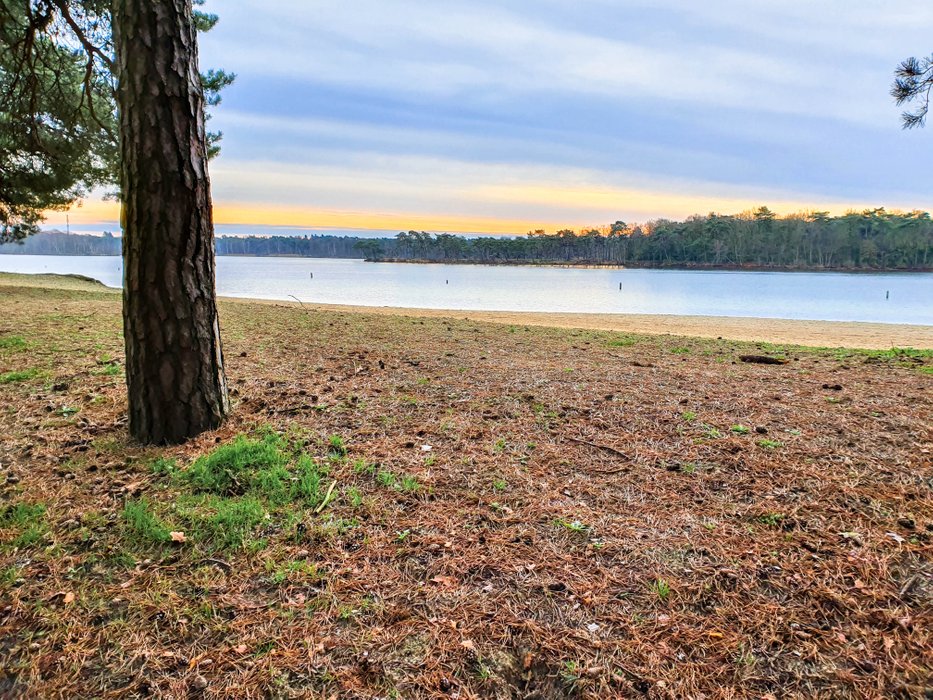 This is the longest lake beach in The Netherlands. You can enter the lake from many places. It looks big and deep but it is not like this. It's only up to two meters deep.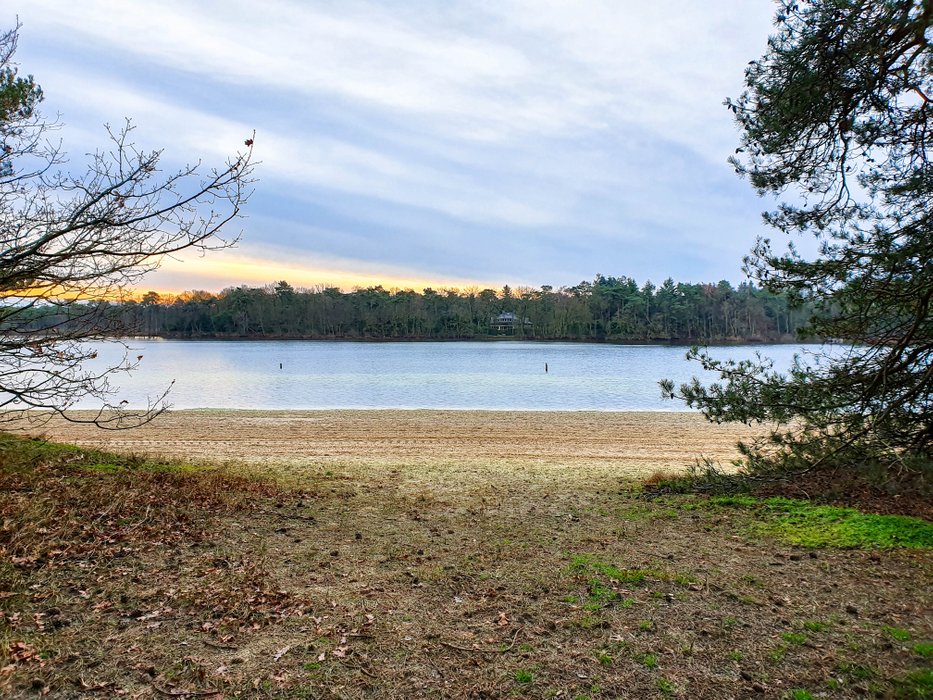 I like the shape of these trees..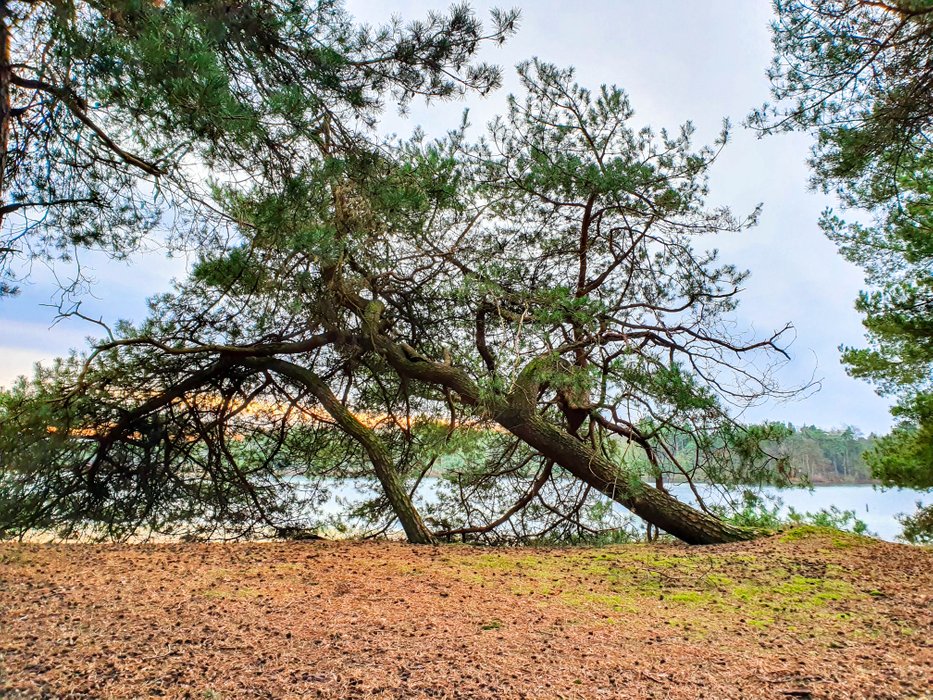 There was a maintenance going around and a lot of machines were driving around. You can see that it was quite busy if you look at the pattern in the sand 😊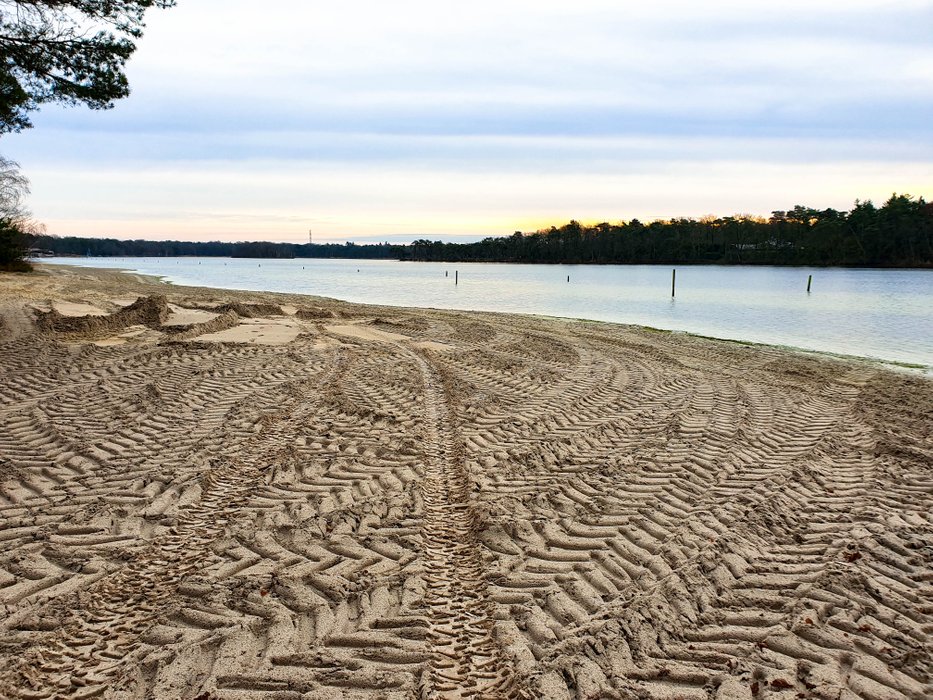 There are two paths around the lake. This is the first one. It is less natural and used mainly by cyclist.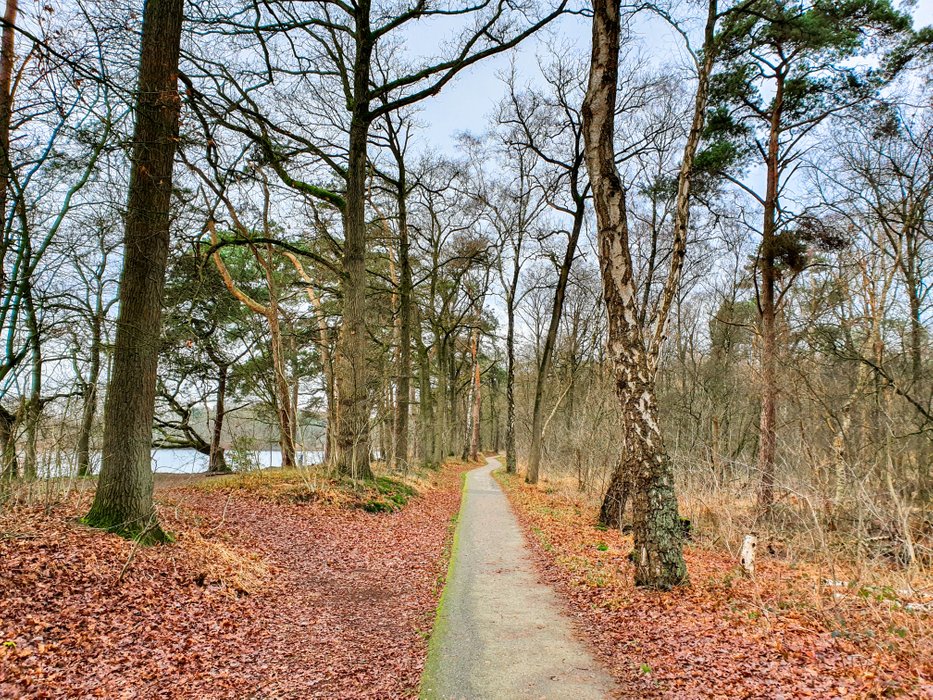 This is the other, more natural path closer to the lake. It is covered with needles and therefore it doesn't get muddy.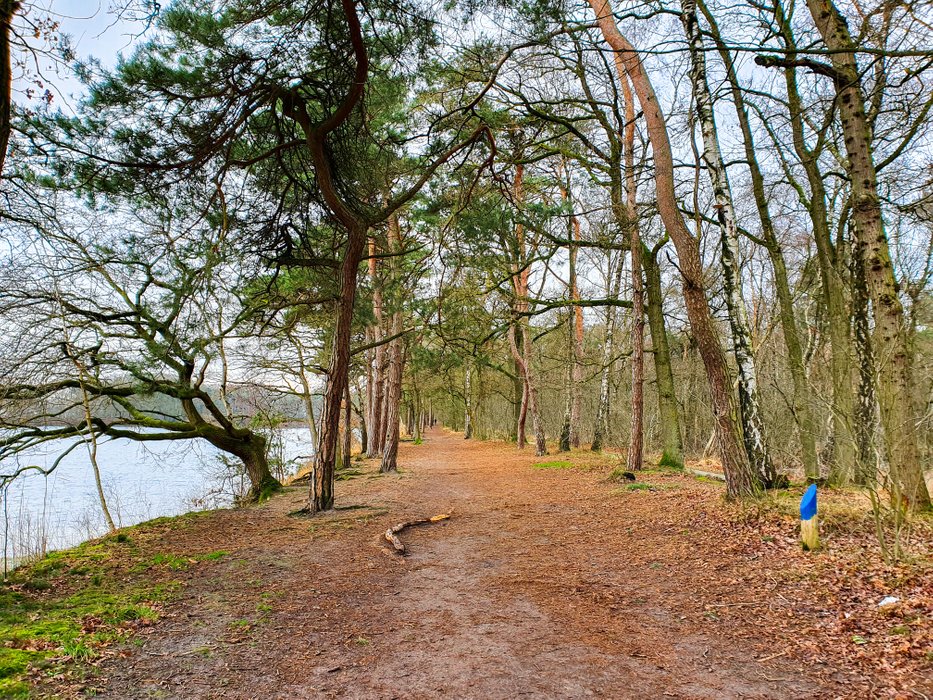 And here are some photos that don't need any words...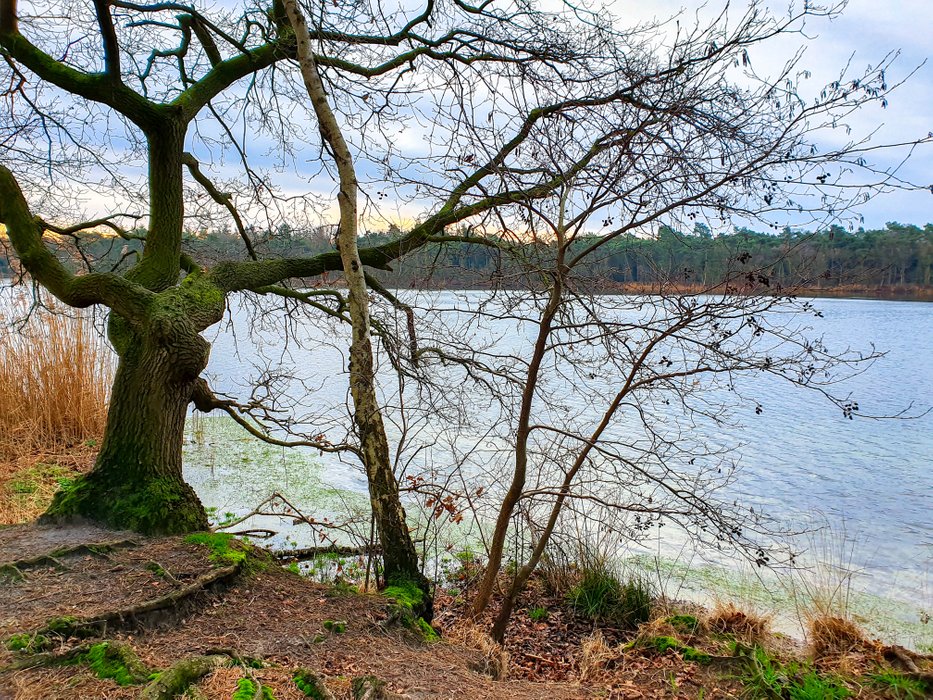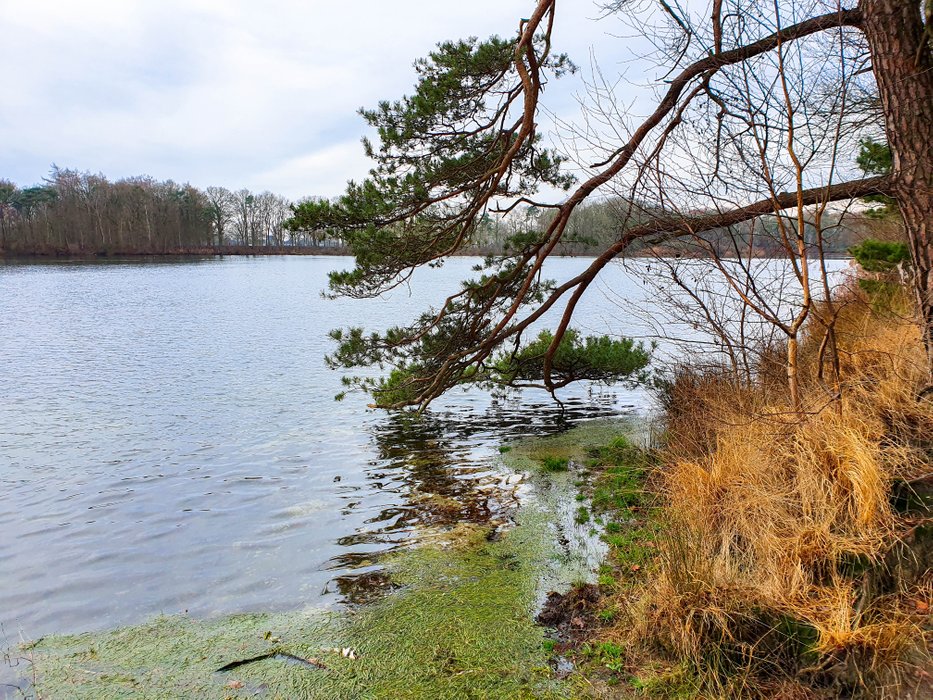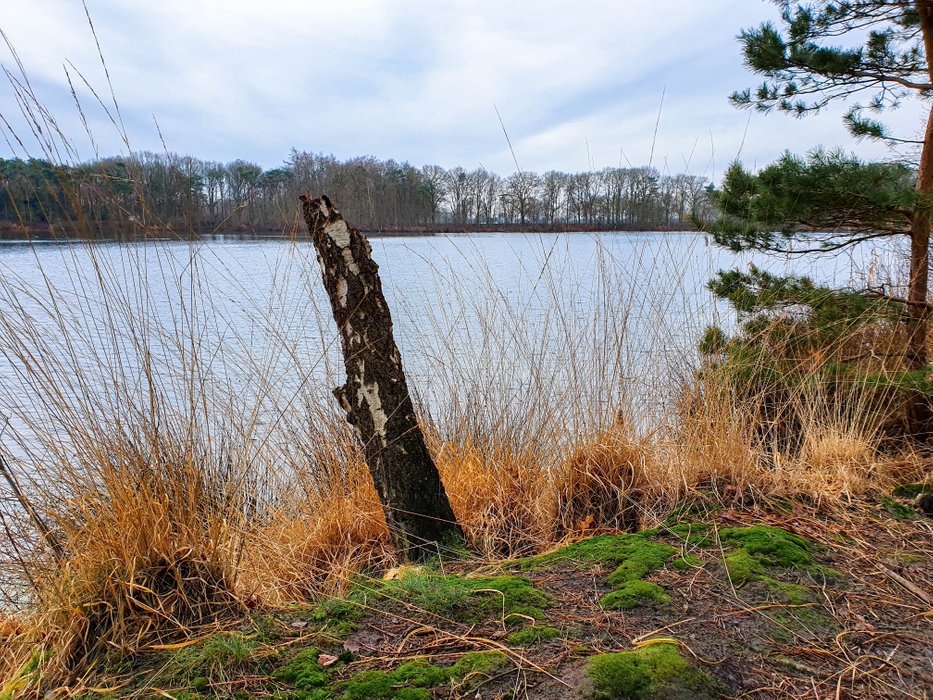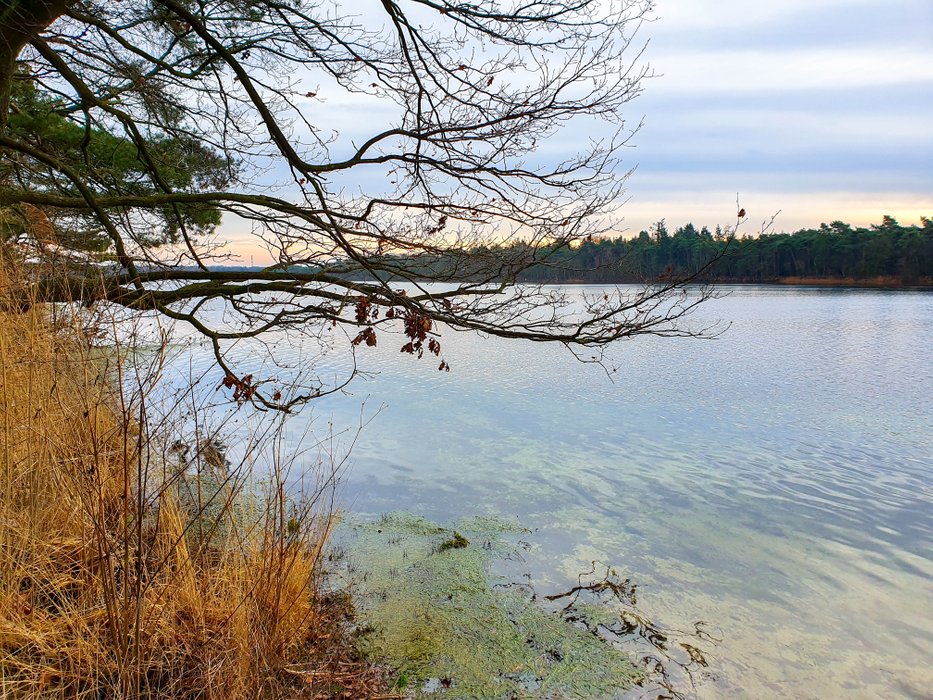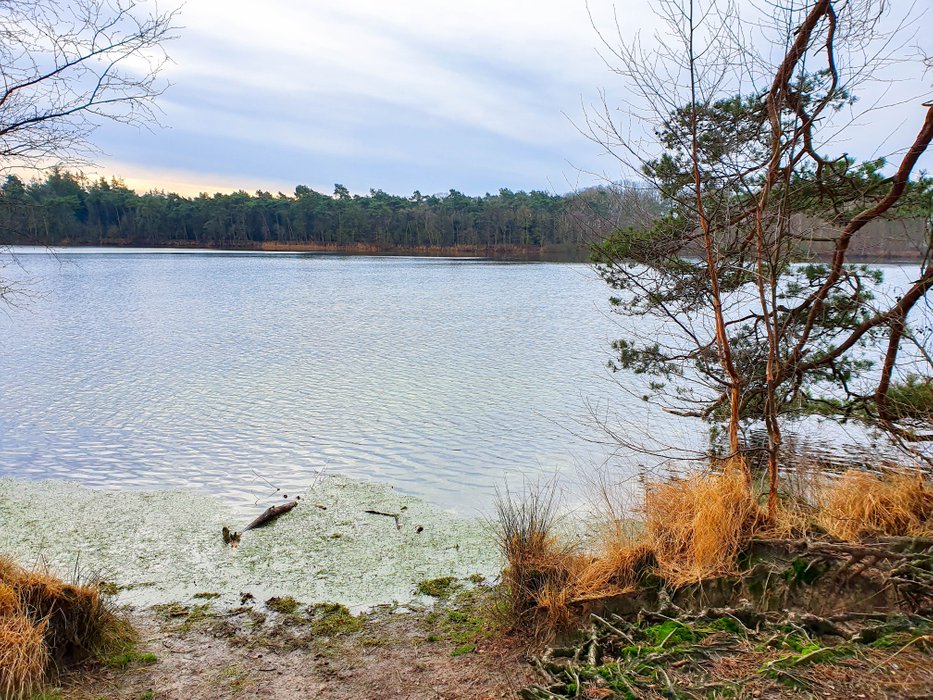 When we finished our walk, we joined our niece and her dad in the restaurant. We had some surprisingly great food and said goodbye to each other. We had a lovely time and I'm already looking forward to the next time!
Thank you for visiting!
Cheers!